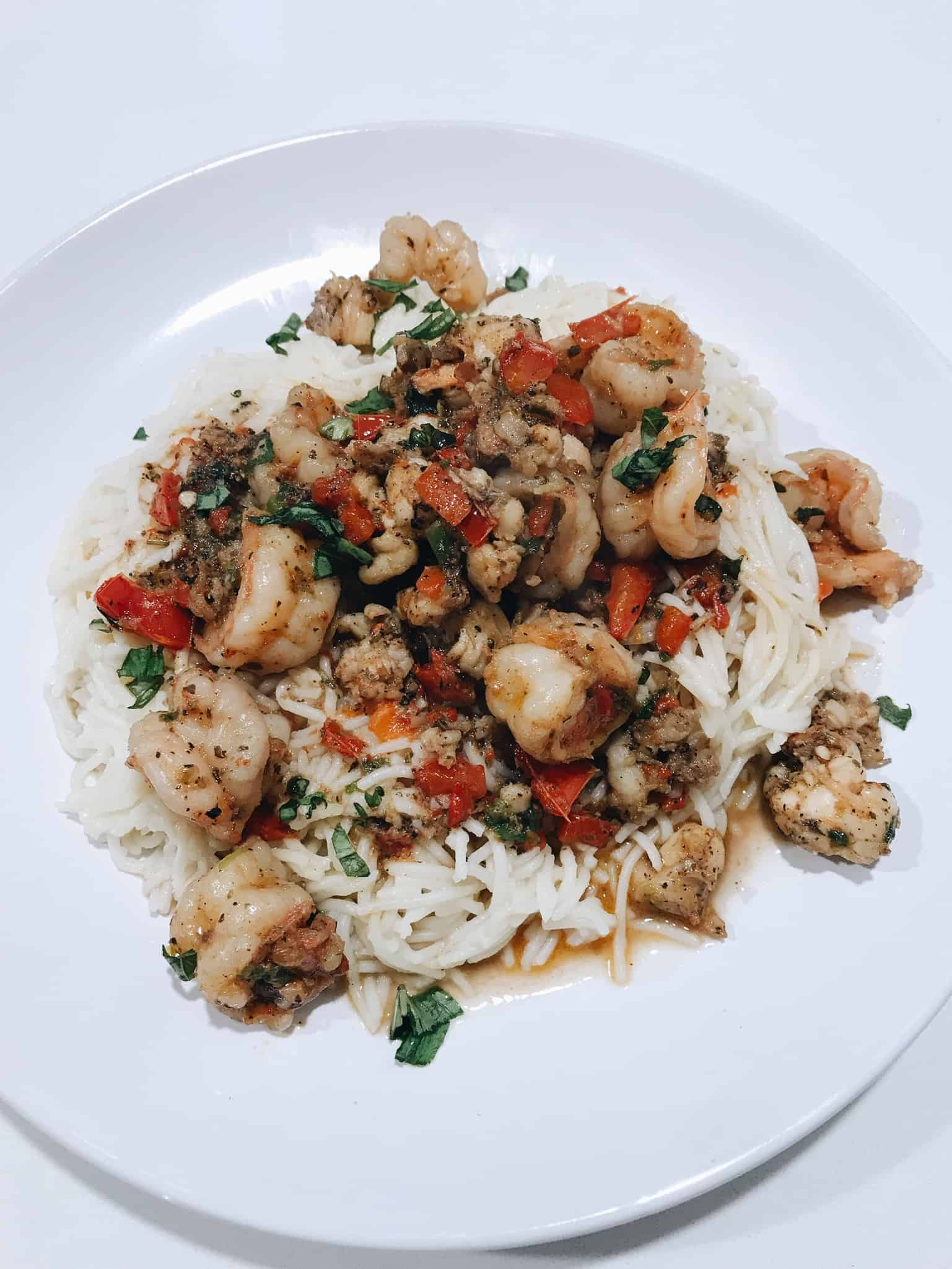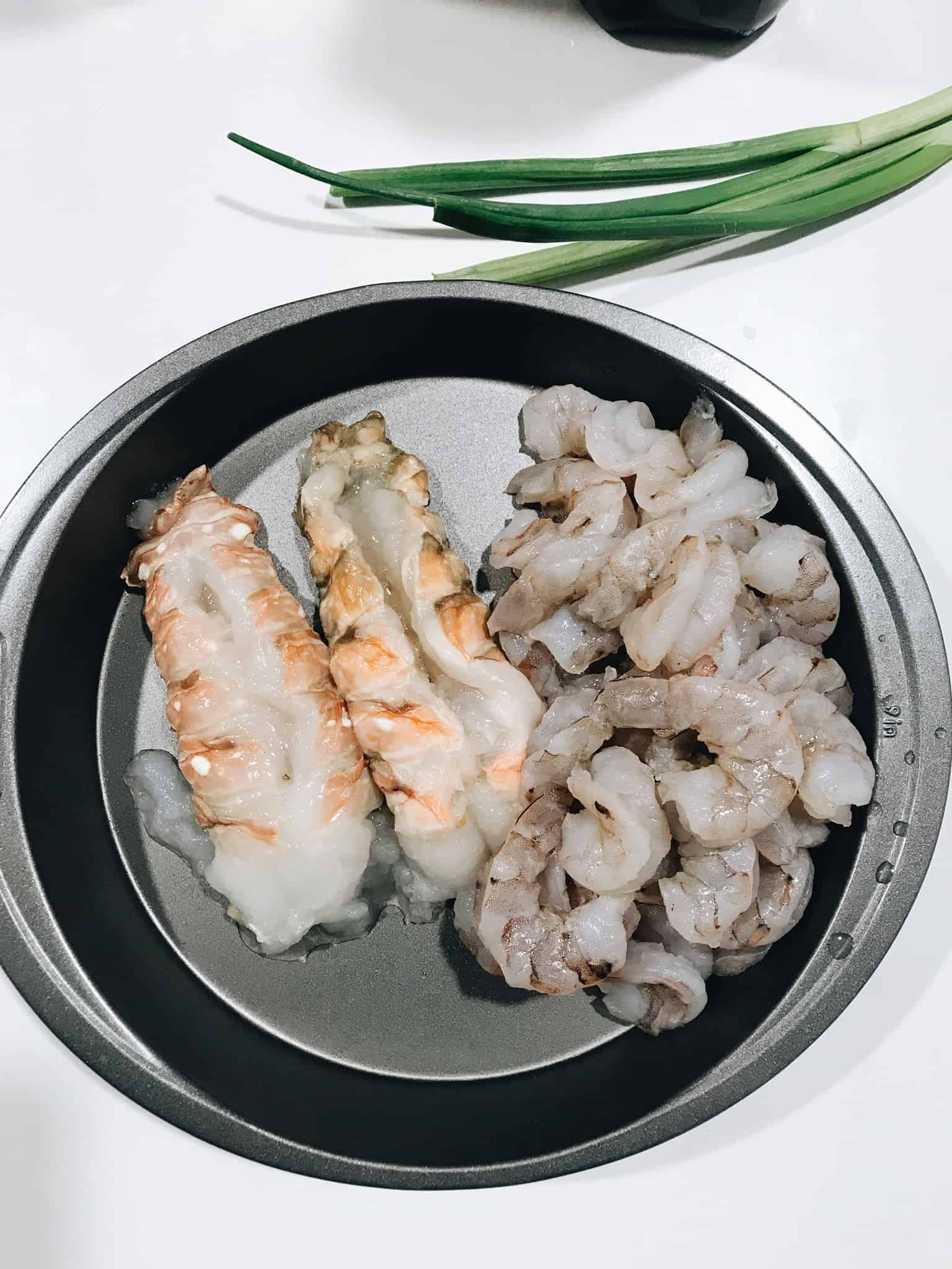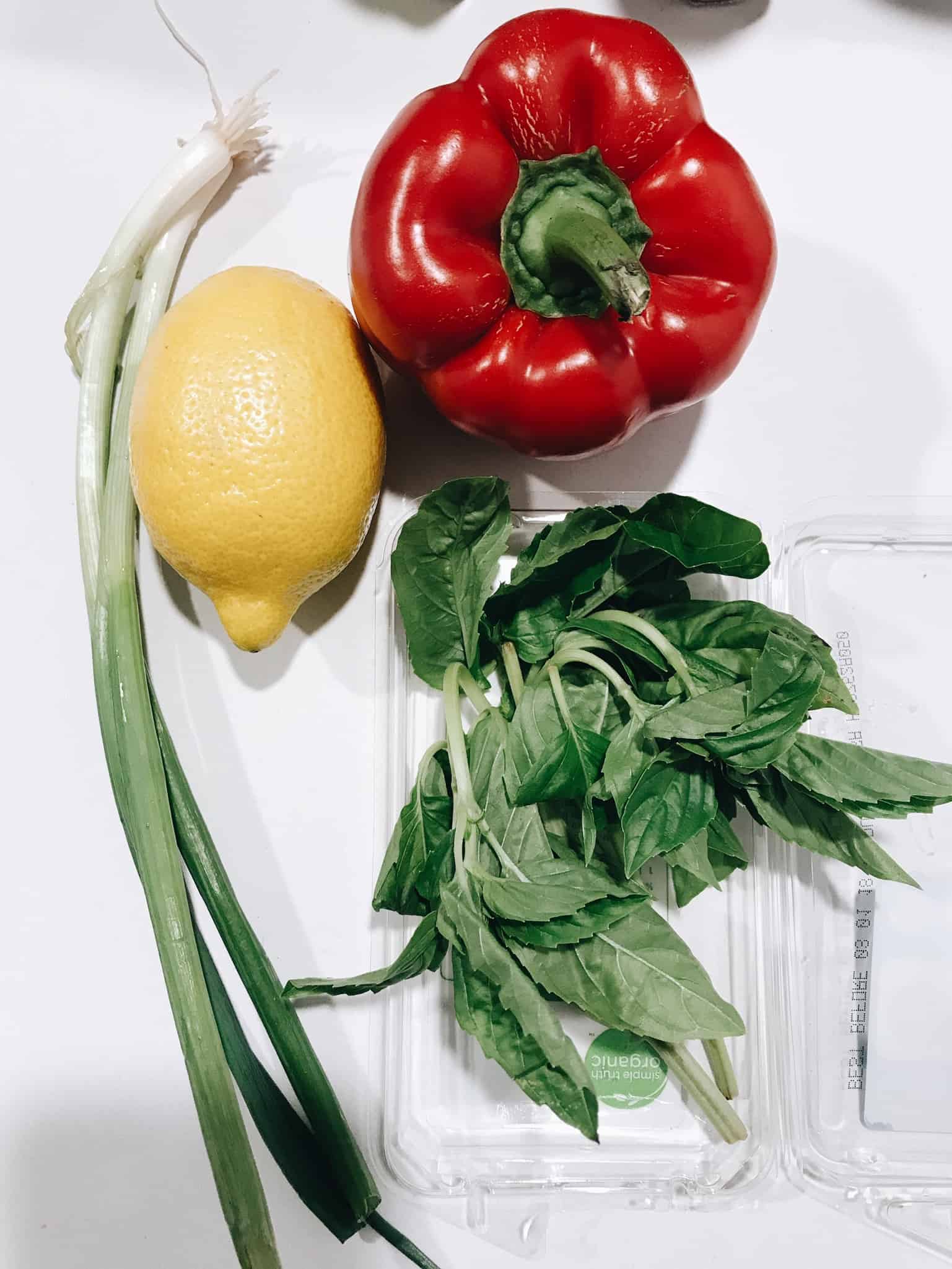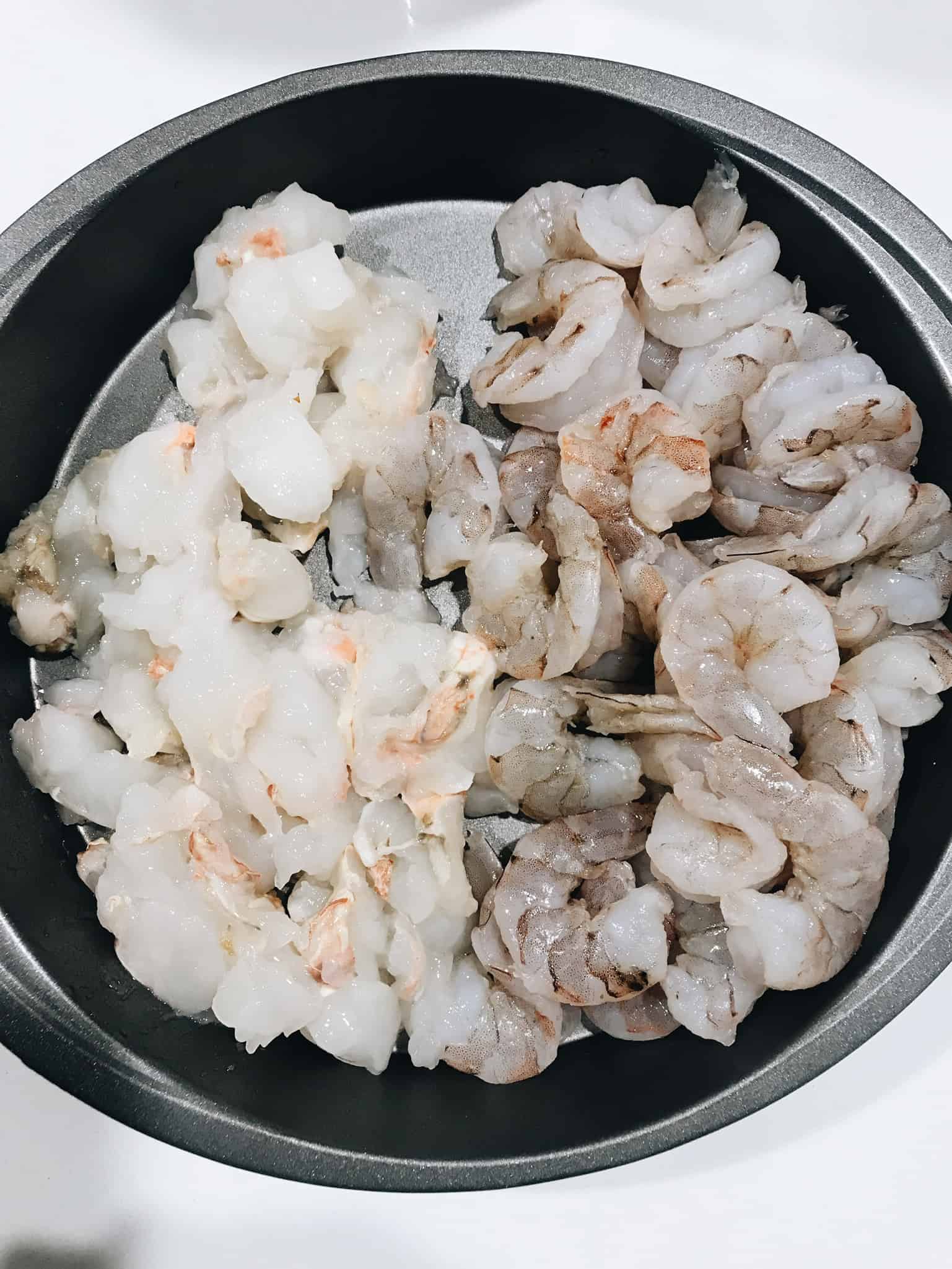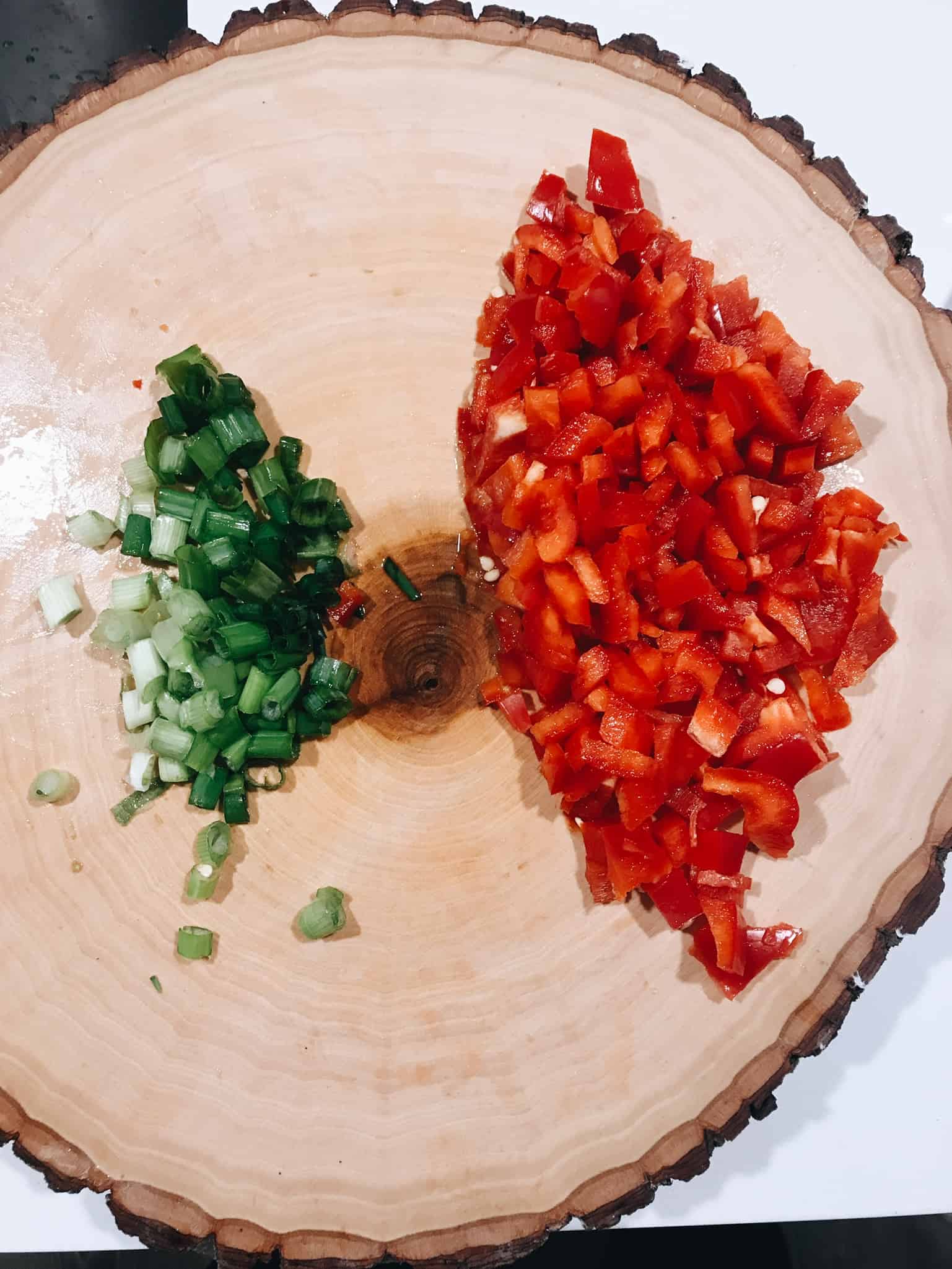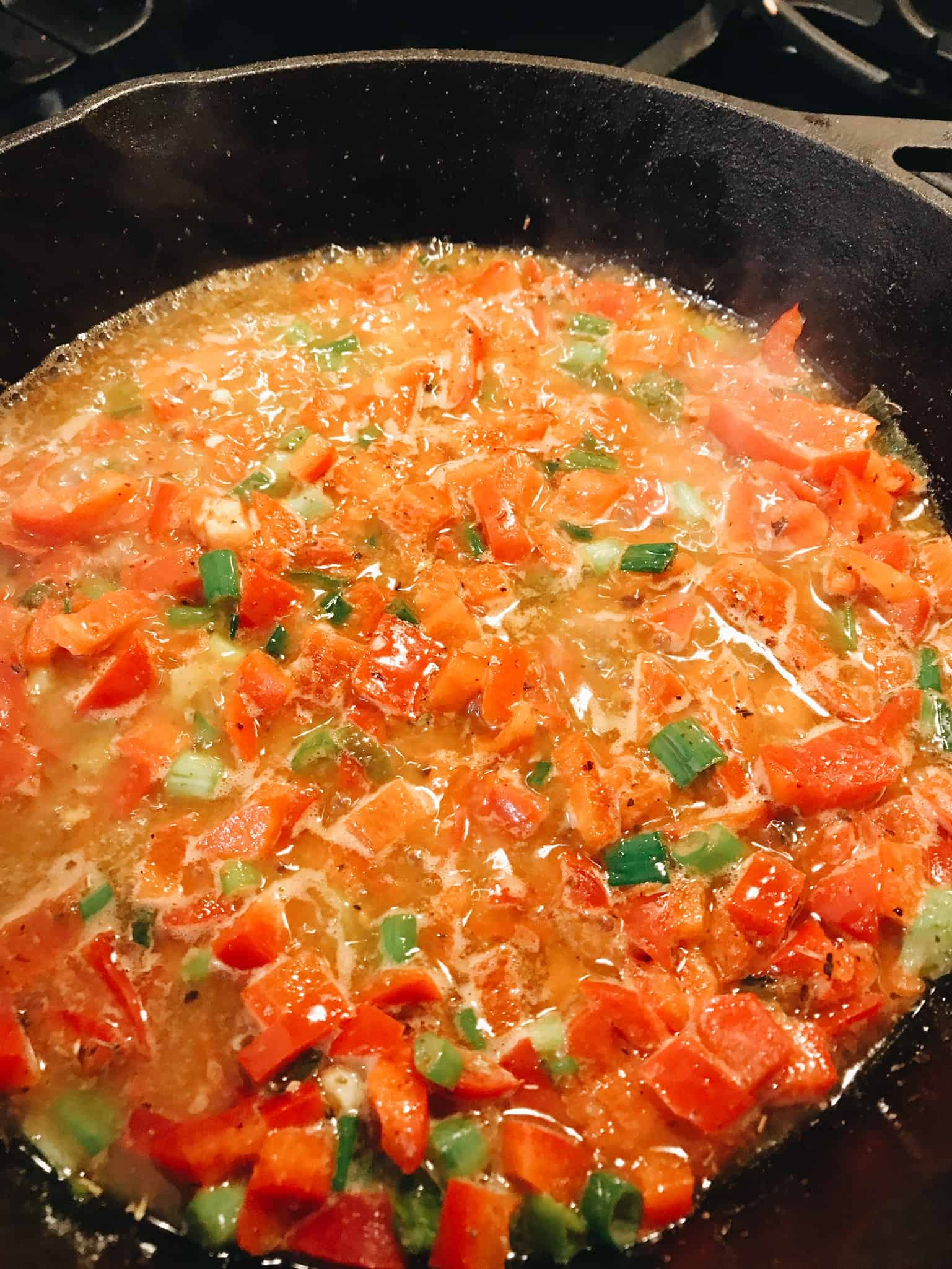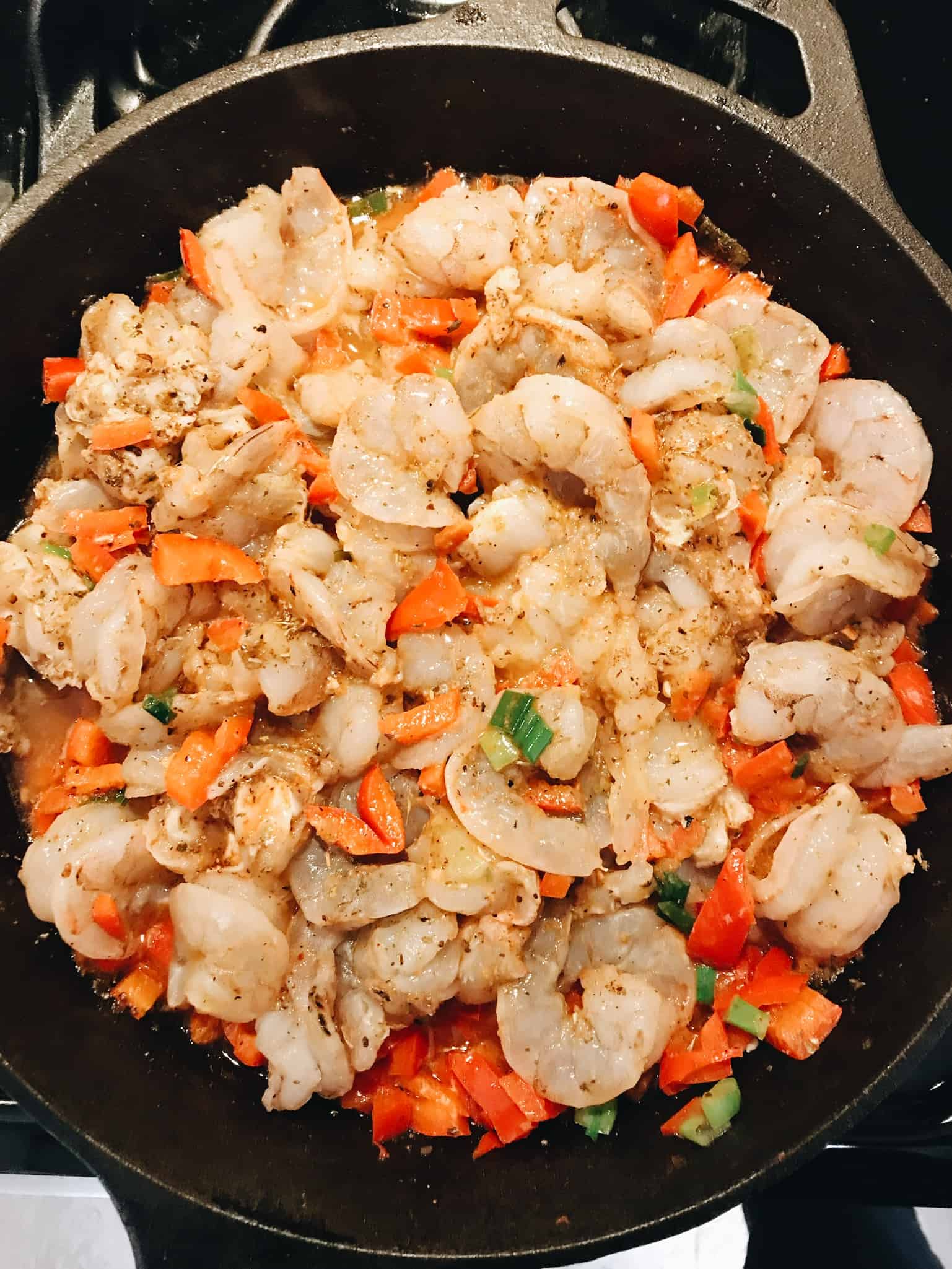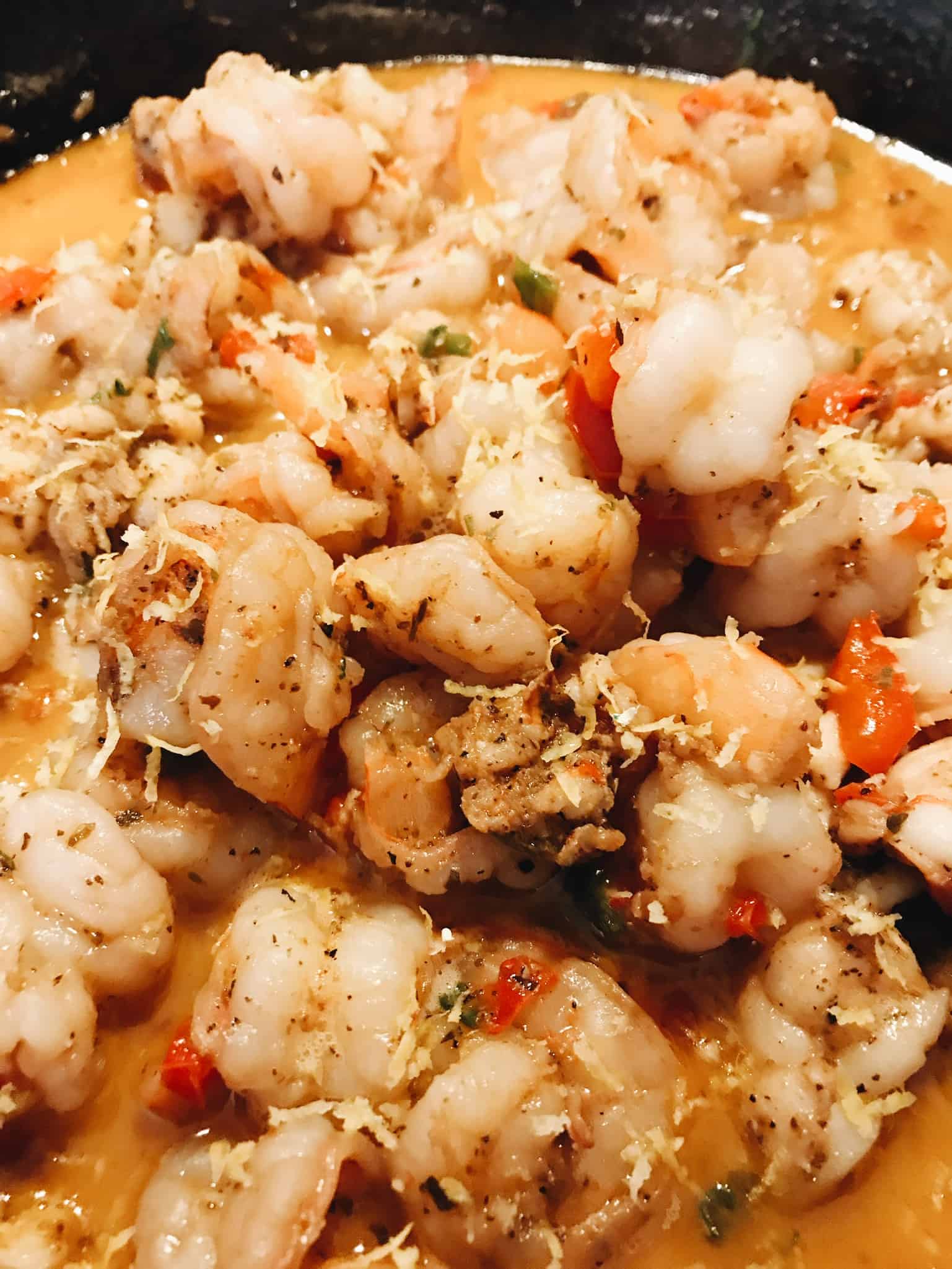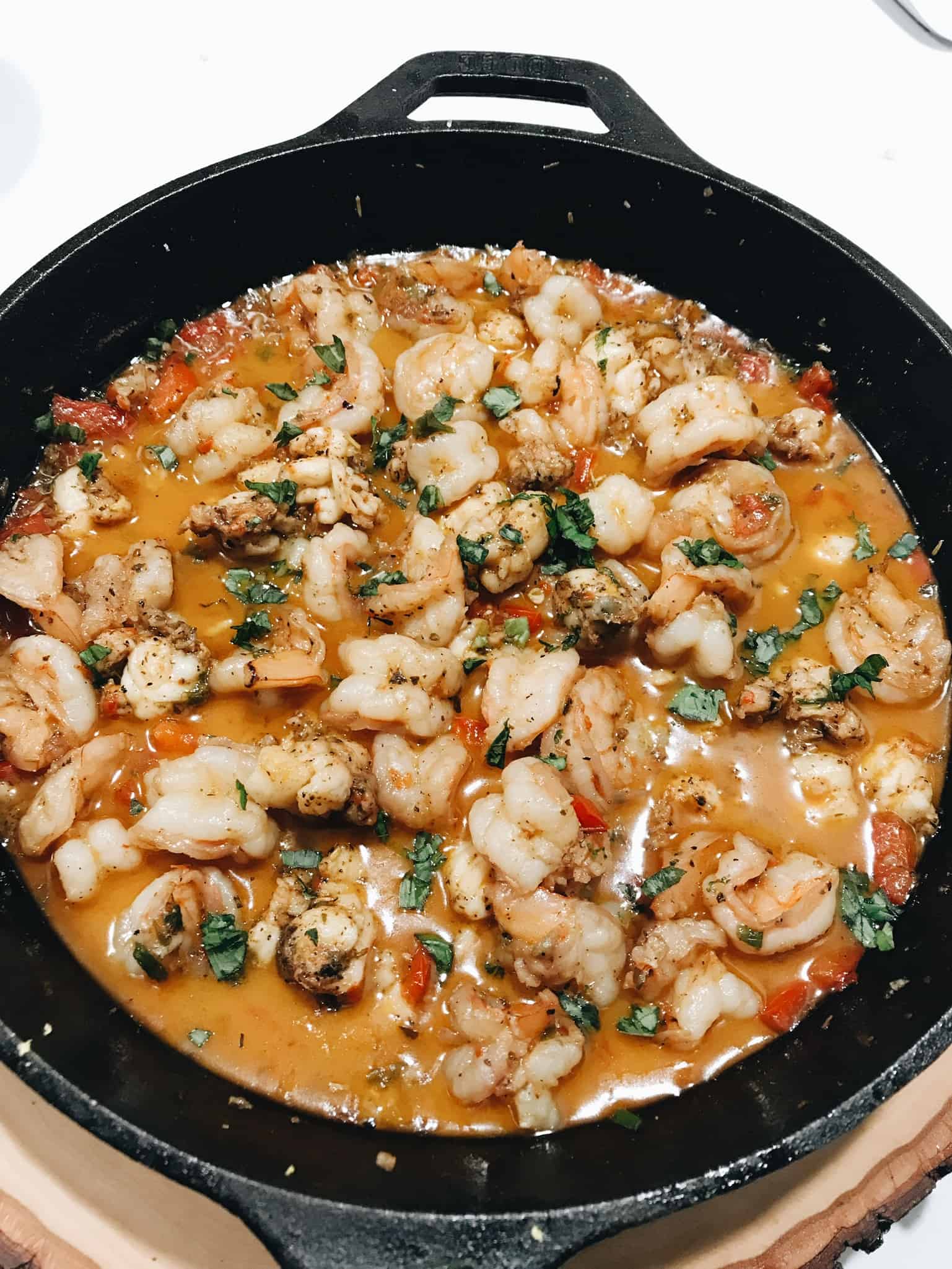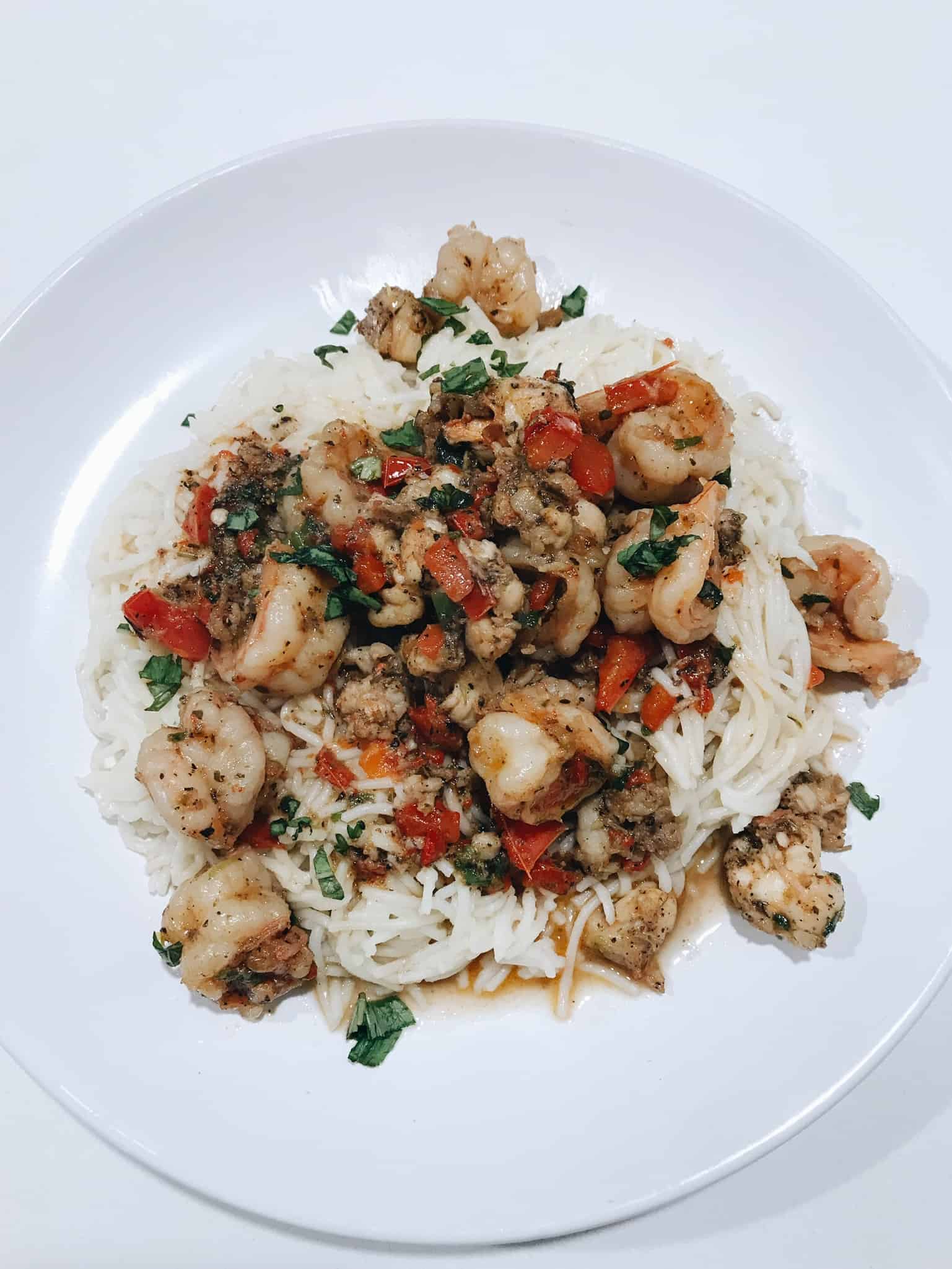 Ingredients
1 box angel hair pasta
2 lobster tails
1 or 2 pound large fresh shrimp, peeled and deveined
6 tablespoons olive oil
1 tablespoon Italian seasoning
2 teaspoons seasoned salt
¾ cup dry white wine
1 teaspoon lemon zest
2 tablespoons lemon juice
½ teaspoon salt
½ teaspoon ground black pepper
¾ cup cold butter, cut into pieces
1 red bell pepper, chopped
1 bunch green onions, chopped
Garnish: chopped fresh basil
Instructions
Cook pasta according to package directions; set aside and keep warm when its ready.
Using a kitchen scissors, cut shell of lobster tails on top. Peel and remove open shell and remove meat. Cut the lobster meat into cube like pieces.
In a large bowl, combine lobster, shrimp, 3 tablespoons olive oil, Italian seasoning, and seasoned salt, tossing to coat.
In a large nonstick skillet, heat remaining 3 tablespoons olive oil over medium-high heat. Cook shrimp and lobster together for 1 to 2 minutes, toss until lightly browned; set aside.
In the same skillet, add wine, garlic, lemon zest, lemon juice, salt, and pepper; cook for 2 minutes. Gradually whisk in butter until melted. Add bell pepper and green onion; cook for 2 minutes.
Add lobster and shrimp, and cook for 1 minute, until heated through.
Serve lobster and shrimp mixture over pasta. Garnish with basil, if desired.