This place was such a pleasant surprise! A modernized Indian restaurant than what I'm typically used to when it comes to going to Indian restaurants.  Located in Downtown LA. Decided to go on a random late night food adventure for a chicken sandwich, yes you read that correct, chicken sandwich, and we ventured out to Badmaash.
Address: 108 W 2nd St Ste 104 Los Angeles, CA 90012 | (213) 221-7466 | www.badmaashla.com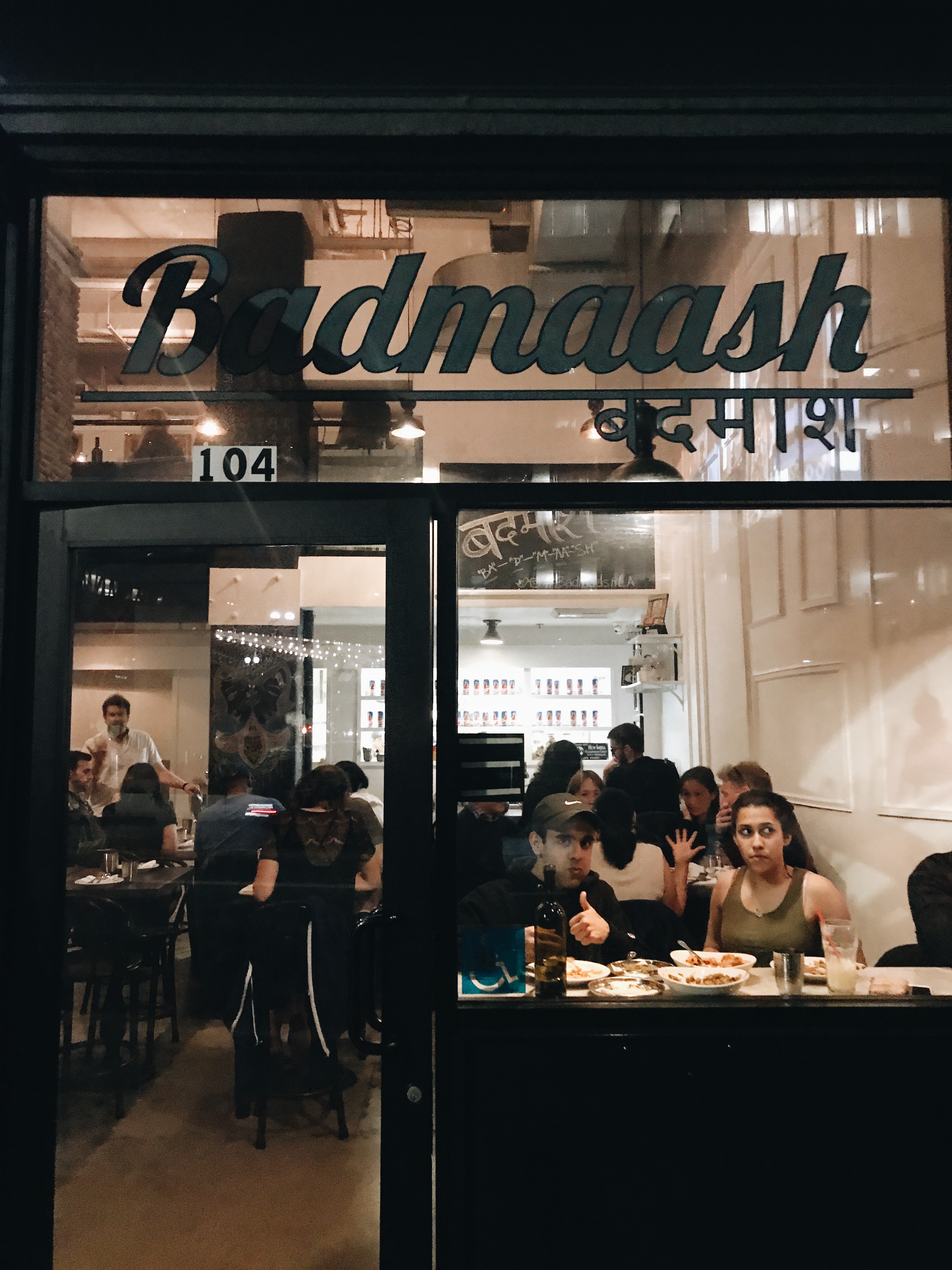 The high ceilings and fun decor make it a really inviting place to enjoy a meal.  A great selection of music being played throughout the restaurant. Perfect background music so you can still carry out a conversation without having to yell. It does get packed so I recommend making an RSVP and not attempt to go randomly like we did, even though our wait wasn't long.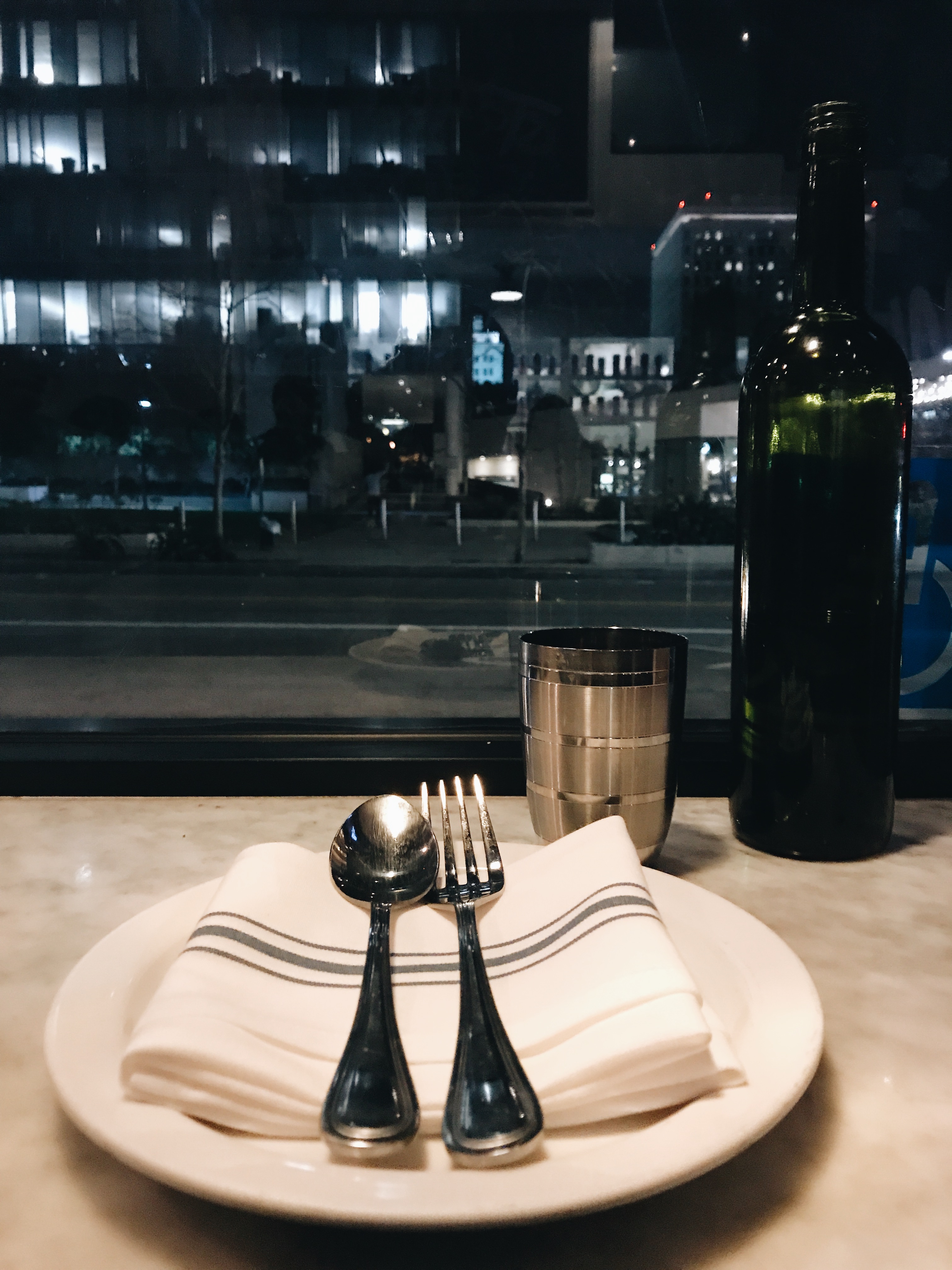 The menu is fun, with several unique dishes and also some playful takes on traditional Indian dishes. As stated we came for their off menu, Chicken Sandwich, apparently is ranked as the top chicken sandwich in LA. I will tell you this and say this buttermilk chicken sandwich is BOOM.com.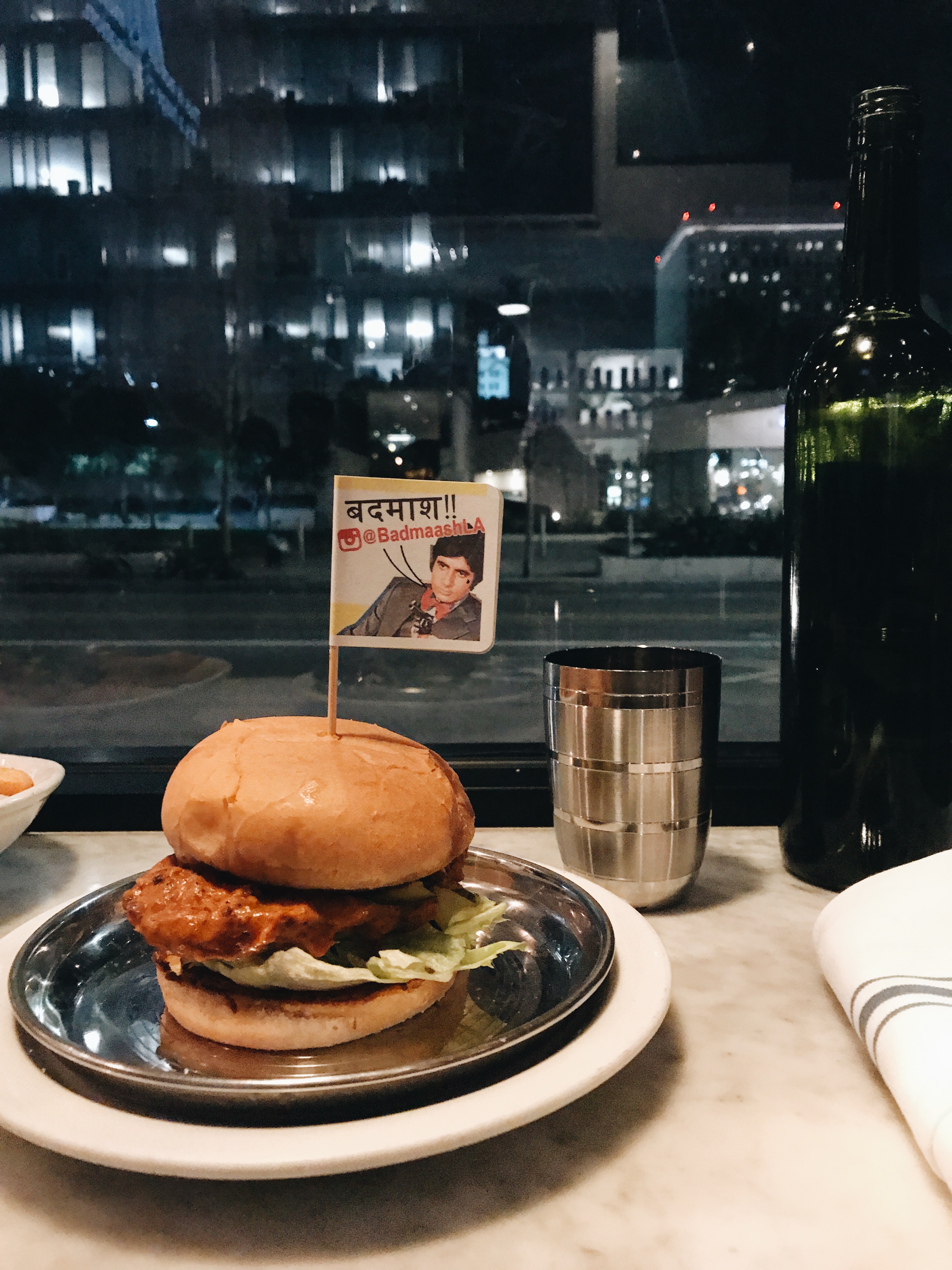 Dipped in the house masala sauce and topped with sliced refreshing cumbers, I can say Badmaash LA has mastered the art of making a perfect chicken sandwich. The fries that comes along with the order is perfect for two people. Two thumbs of the fries and if I had an extra thumb I'd say three thumbs up for the chicken sandwich.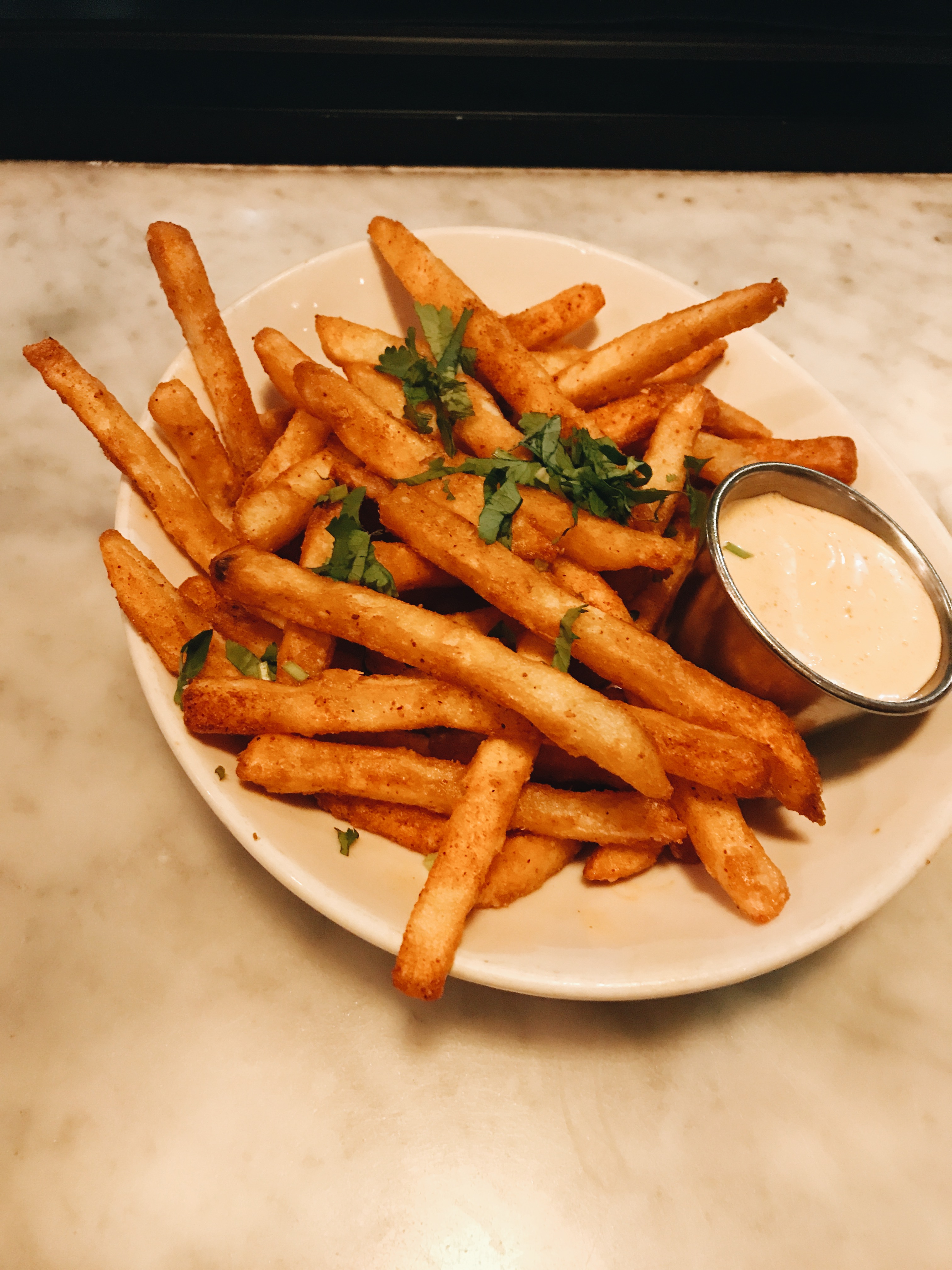 I love Indian food so I look forward to going back again to try more food from the entire menu.