Create a tropical vibe and enjoy this delicious simple oven-baked coconut shrimp dish coated in a coconut crust and juicy shrimp.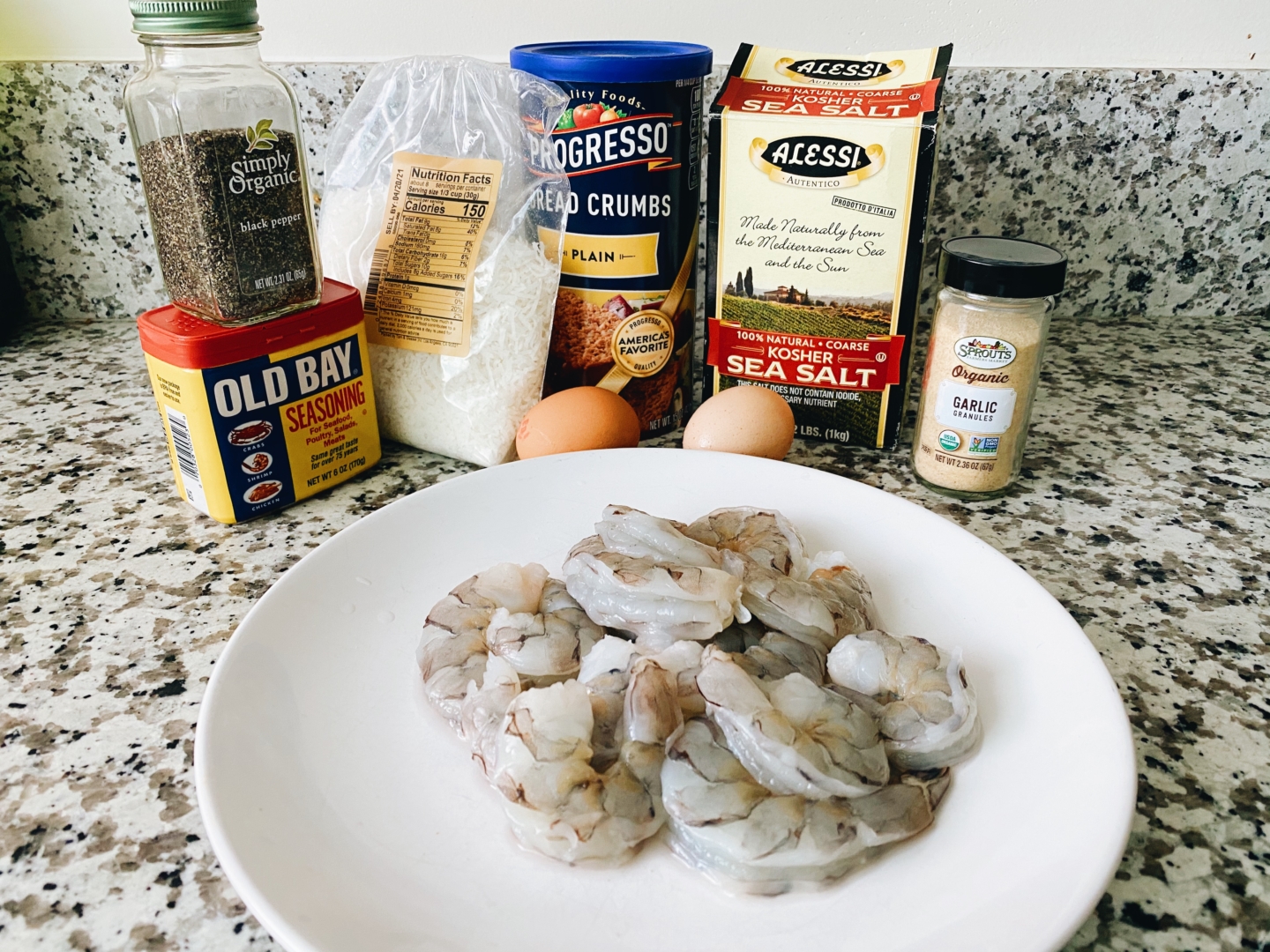 INGREDIENTS
1 lb large raw shrimp, peeled and deveined
1/2 cup shredded sweetened coconut
1/2 cup panko crumbs
1 tbsp all-purpose flour (not in the picture)
1 tbsp old bay seasoning
1 tsp garlic
1 tsp black pepper
1 large egg
pinch salt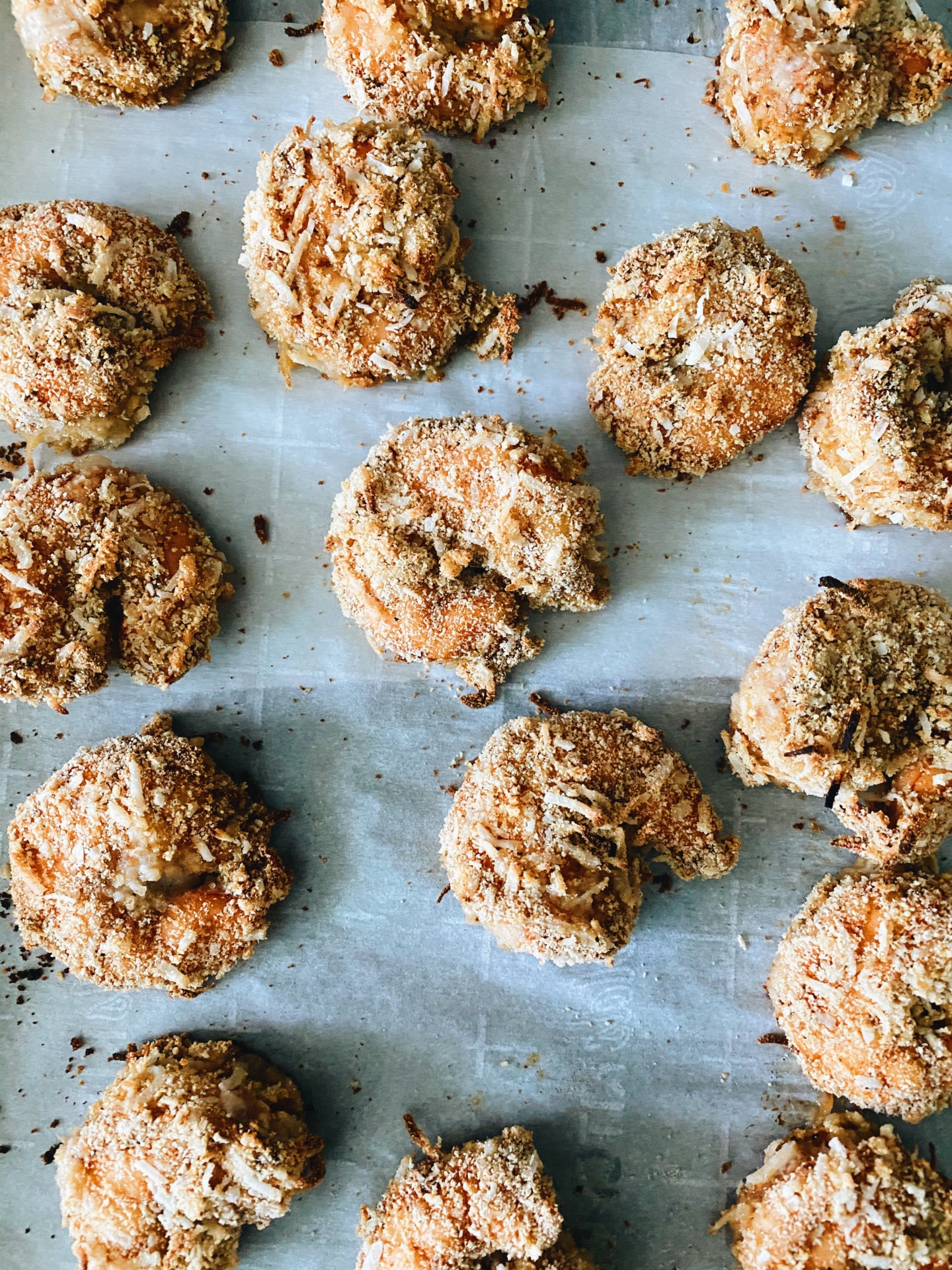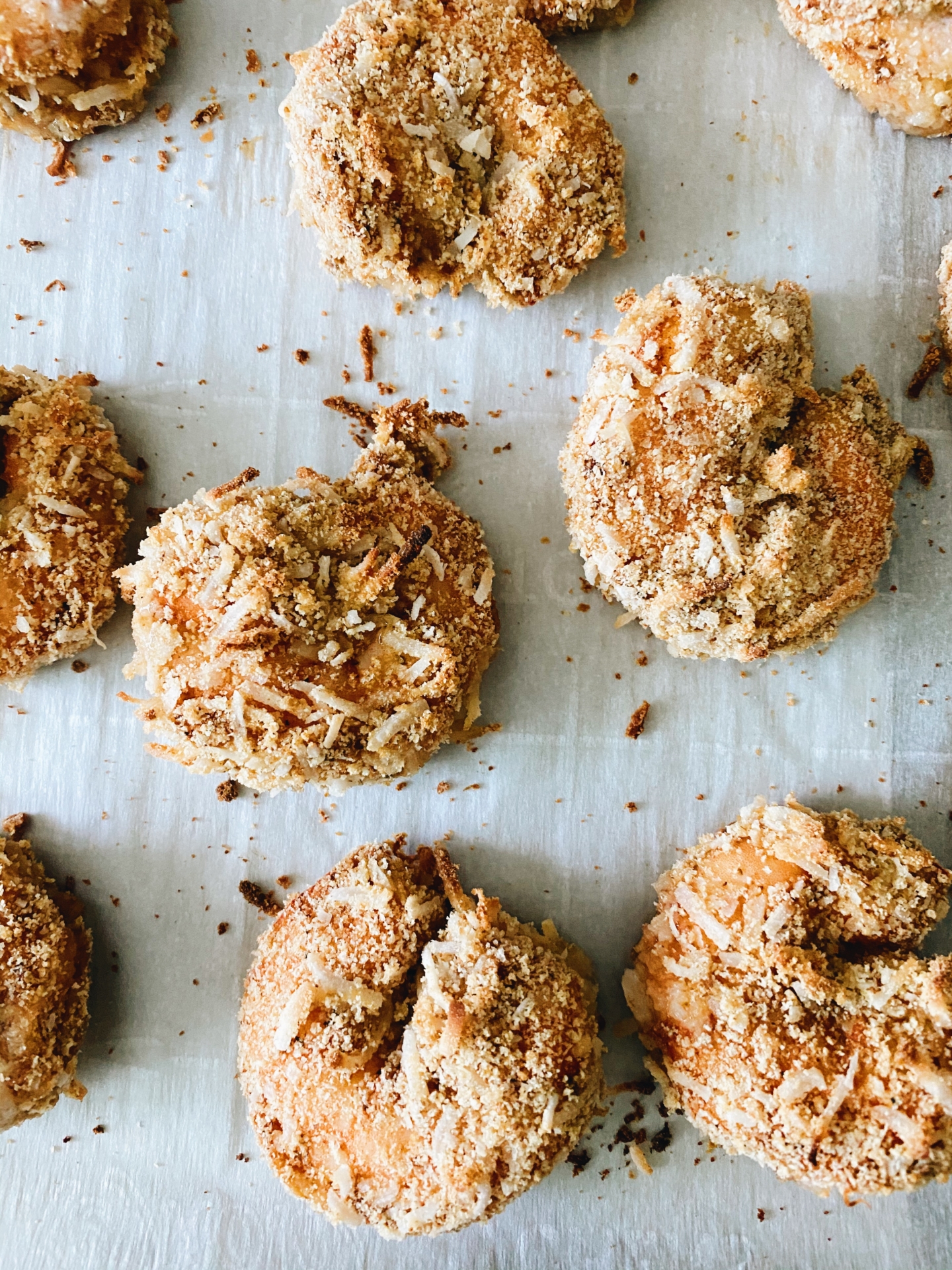 Instructions
Preheat oven to 425°F.
Seasoning the shrimp with old bay.
In a large bowl combine sweetened coconut, panko, flour, salt, garlic powder, and pepper together.
Working with one shrimp at a time dip shrimp into the beaten eggs followed by the flour mixture until coated followed.
On a parchment-lined baking sheet, arrange prepared shrimp and bake on a center rack for 12 minutes.
Serve immediately along with honey chili sauce. Enjoy!