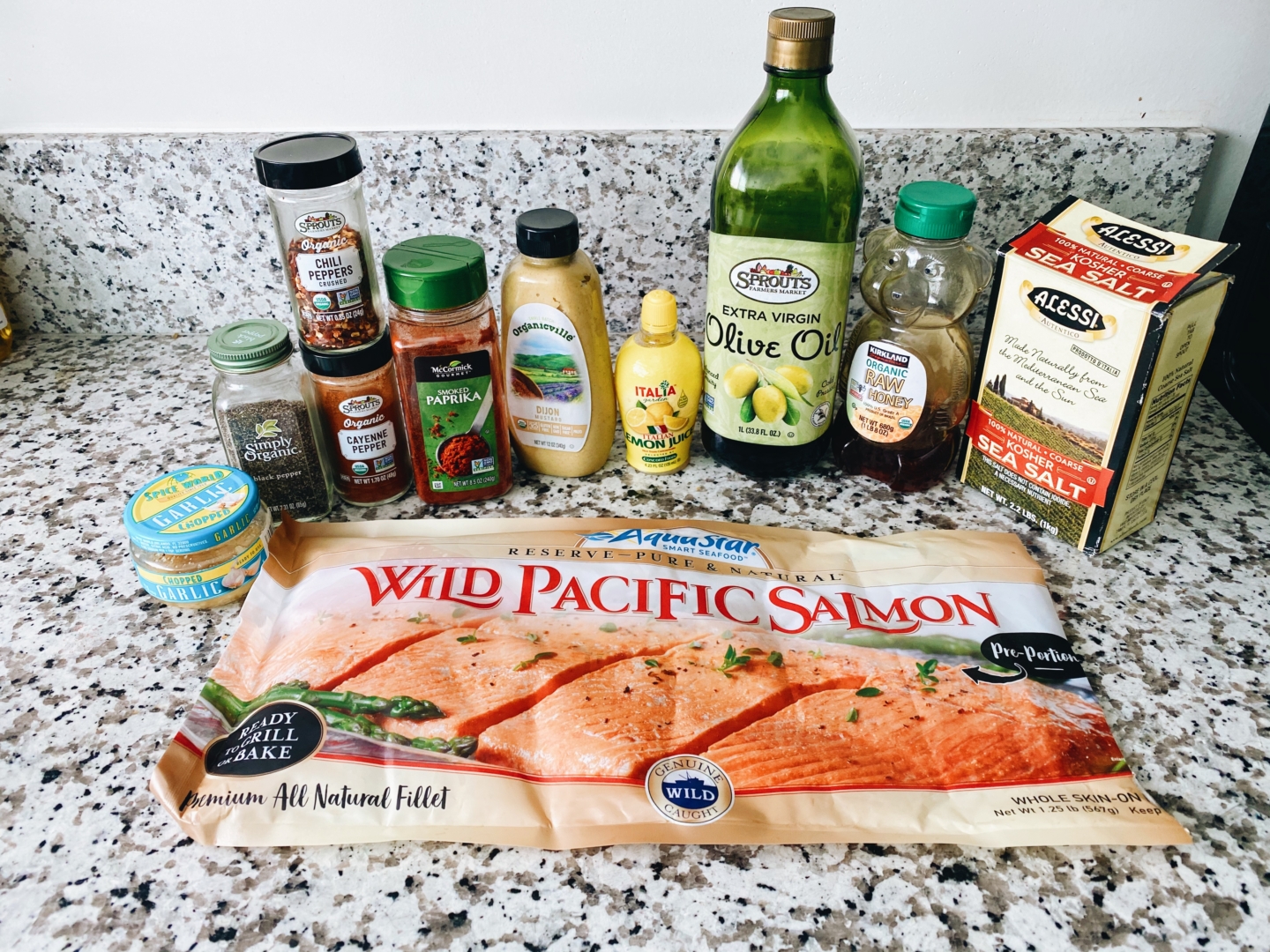 1 lb salmon
1/2 cup honey
4 cloves garlic, minced or crushed through a garlic press
1/2 cup whole-grain Dijon mustard
1 tsp lemon juice
1 tbsp olive oil
1/4 tbsp red pepper flakes
1/4 tsp Cayenne pepper
1/2 tsp paprika
Salt and black pepper
1 tablespoon chopped cilantro, for garnish
Preheat oven to 400°F (200°C).
In a bowl, combine honey, mustard, lemon juice, oil, paprika, red pepper flakes, Cayenne pepper, and a pinch of salt. Stir to combine and set aside.
Place the salmon onto the lined baking sheet with a large piece of foil. Sprinkle a good amount of salt then pour honey mustard mixture over the salmon, and spread evenly over the fish. Fold the sides of the foil over the salmon to cover and completely seal the packet closed so the sauce does not leak.
Bake salmon in foil until cooked through, about 10-15 minutes, or your preference of doneness.
Carefully open the foil, and broil under the broiler for 2-3 minutes on medium heat to caramelize the top of salmon.
Serve with any sides of your choice. Enjoy and don't forget to share your photos on social media and hashtag, #dinnerwithtayo.