This Yogurt Parfait Recipe is a simple breakfast or snack that's made with vanilla yogurt, strawberries, blueberries, granola, and honey.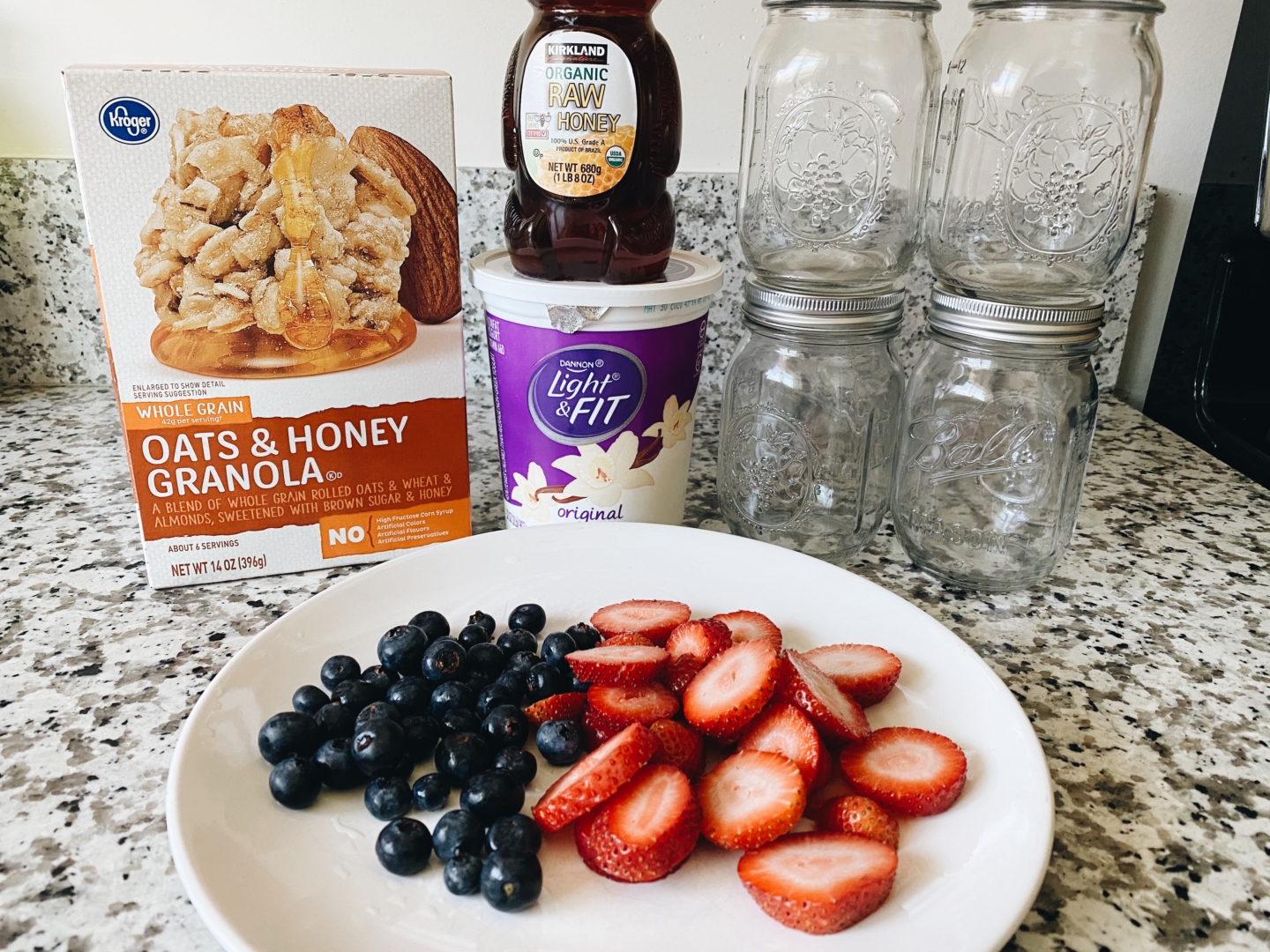 Ingredients
24 ounces vanilla yogurt
Granola
Fresh strawberries and blueberries
Honey for optional drizzle
Instructions
Layer each cup or mason jar with yogurt, granola, and fresh berries. Repeat the layers until the cup is full. Top with berries and drizzle with honey.