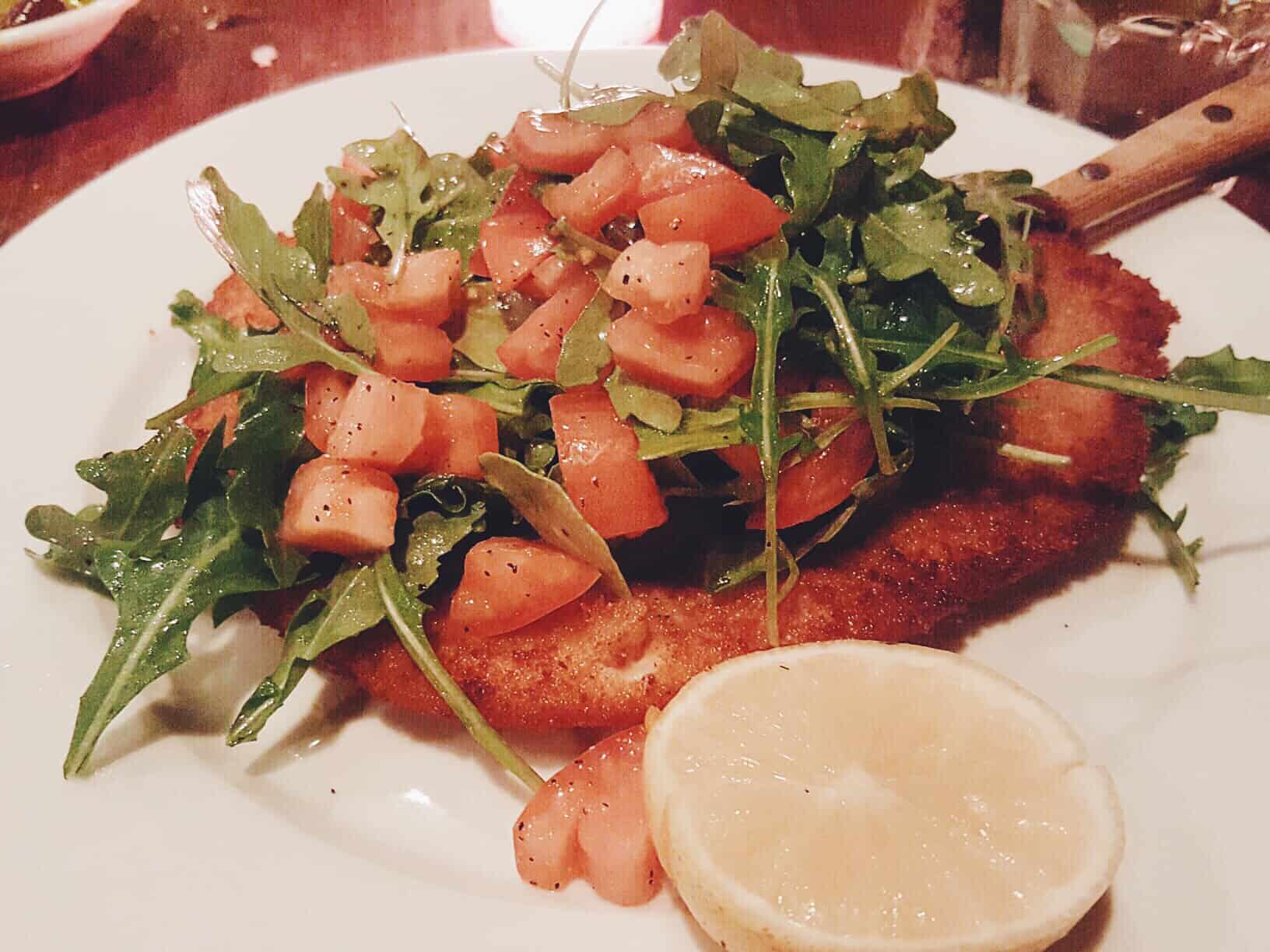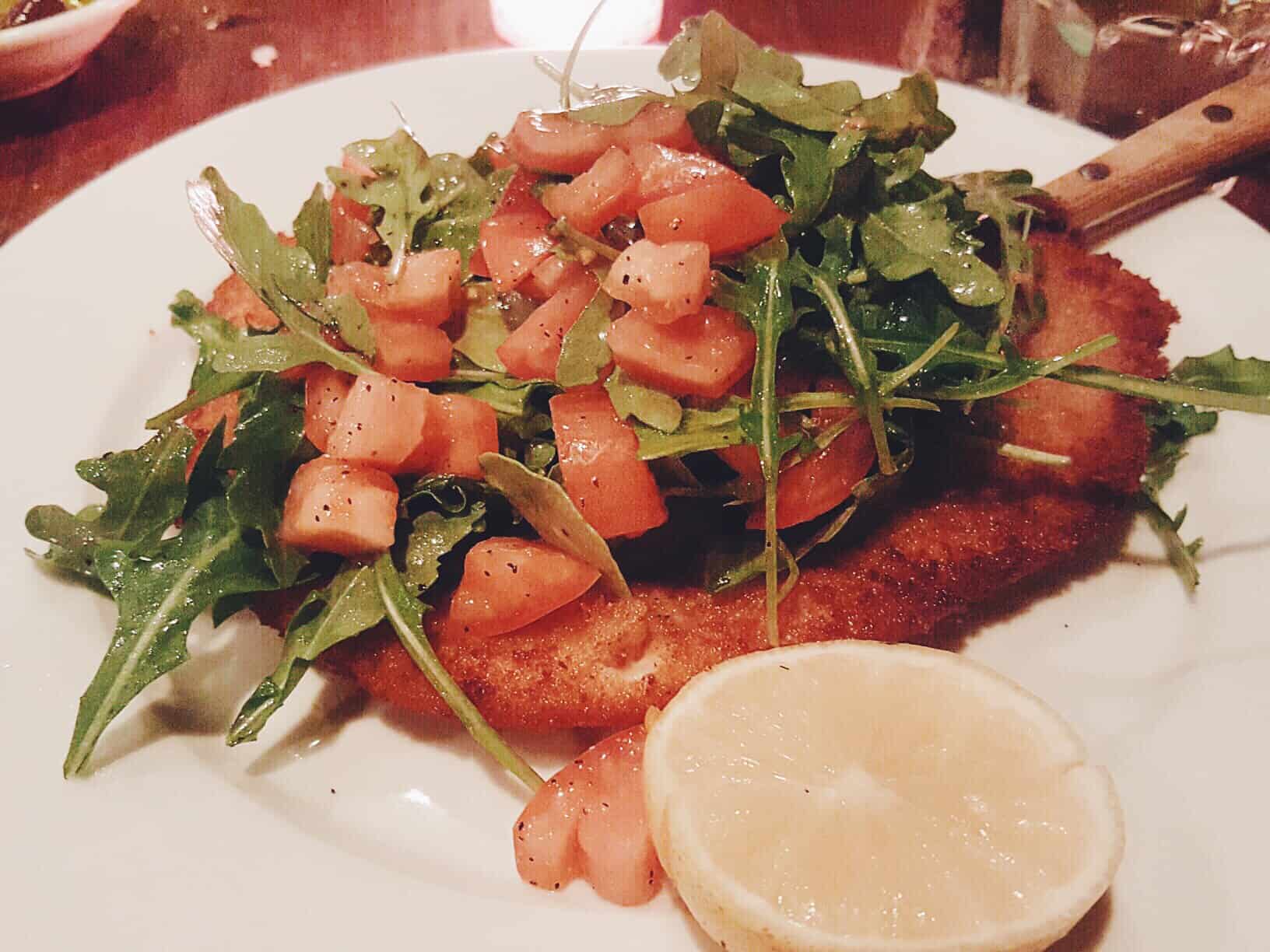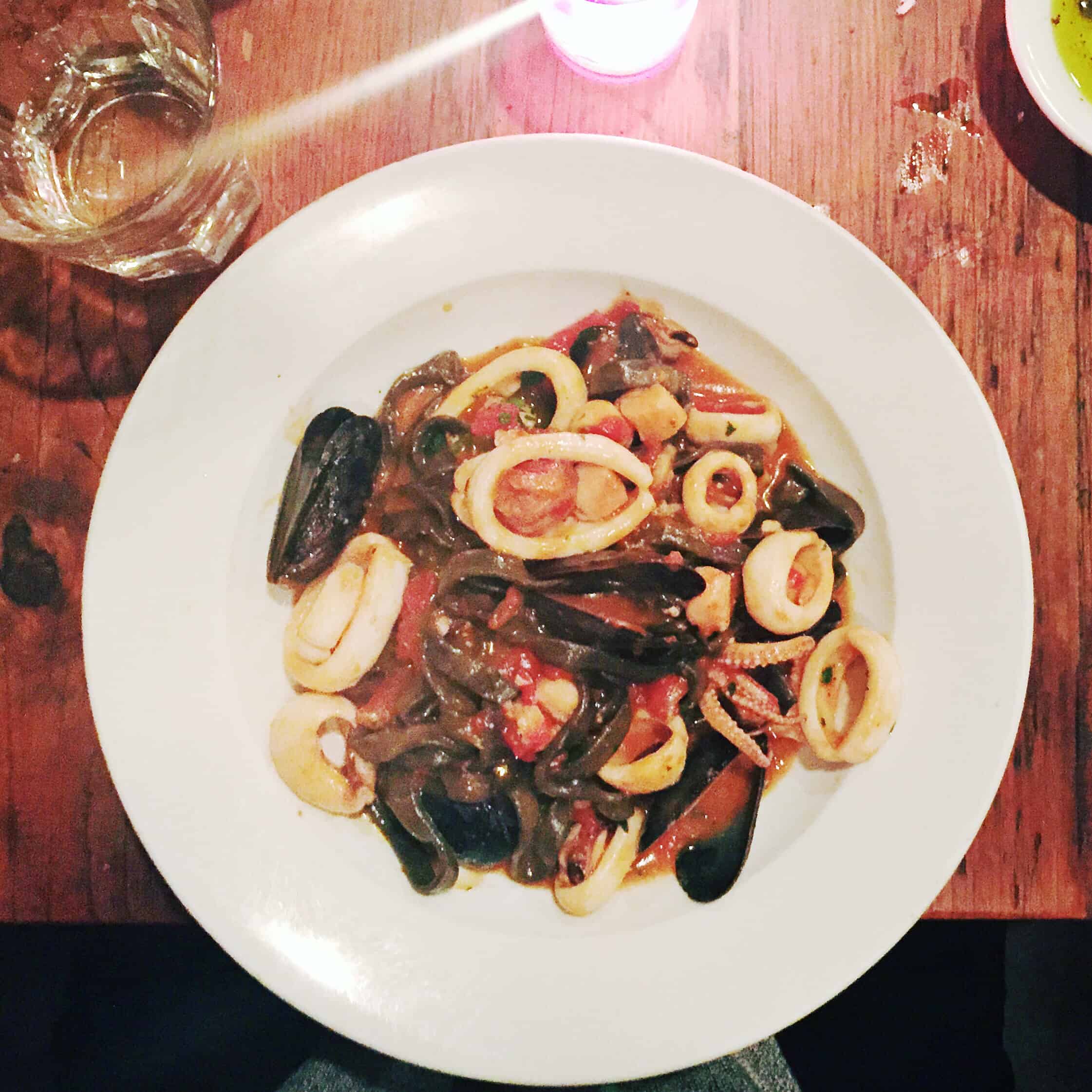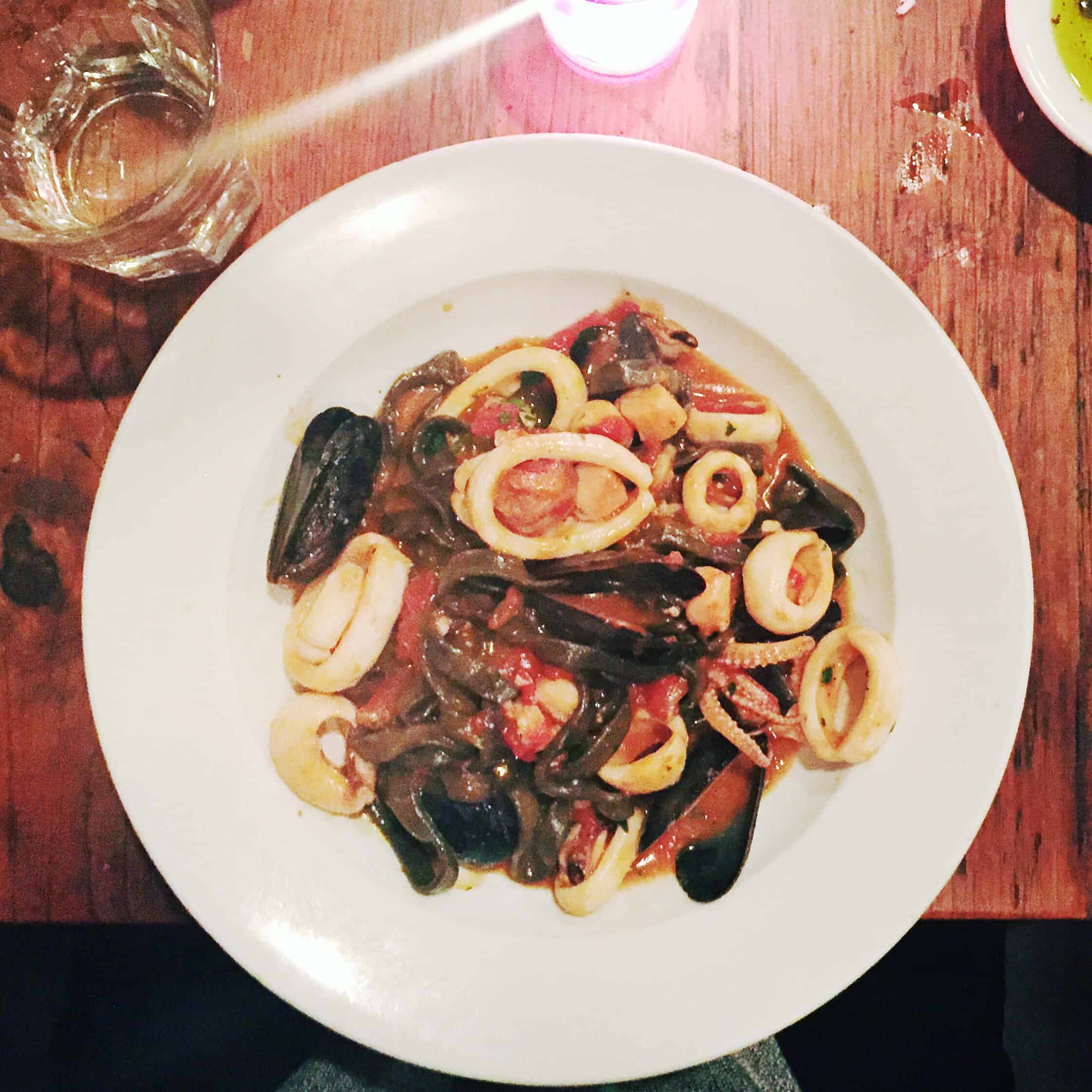 After a long night of gallery openings, finding an affordable but fun dining option on the fly can sometimes be challenging. Pepe Giallo boasts an elaborate menu filled with options for every type of diner. The Italian comfort style restaurant makes several pasta options homemade on site including Fettucini, Gnocchi, and Ravioli. I was extremely impressed to find out that even further than that  ravioli is only featured on the specials menu due to the fact that the filling continually changes vegetables, cheese and meat  options.
I chose to go with the Black Fettuccini w/ mussels, calamari, and scallops in light tomatoes. The seafood medley was extremely fresh and plentiful in the dish. This was my first experience with freshly crushed tomatoes accompanying a dish instead of a more 'traditional' red or white sauce.
The intimate setting of this restaurant makes it perfect for small groups to enjoy themselves as well as a great location for date night and solo diners.