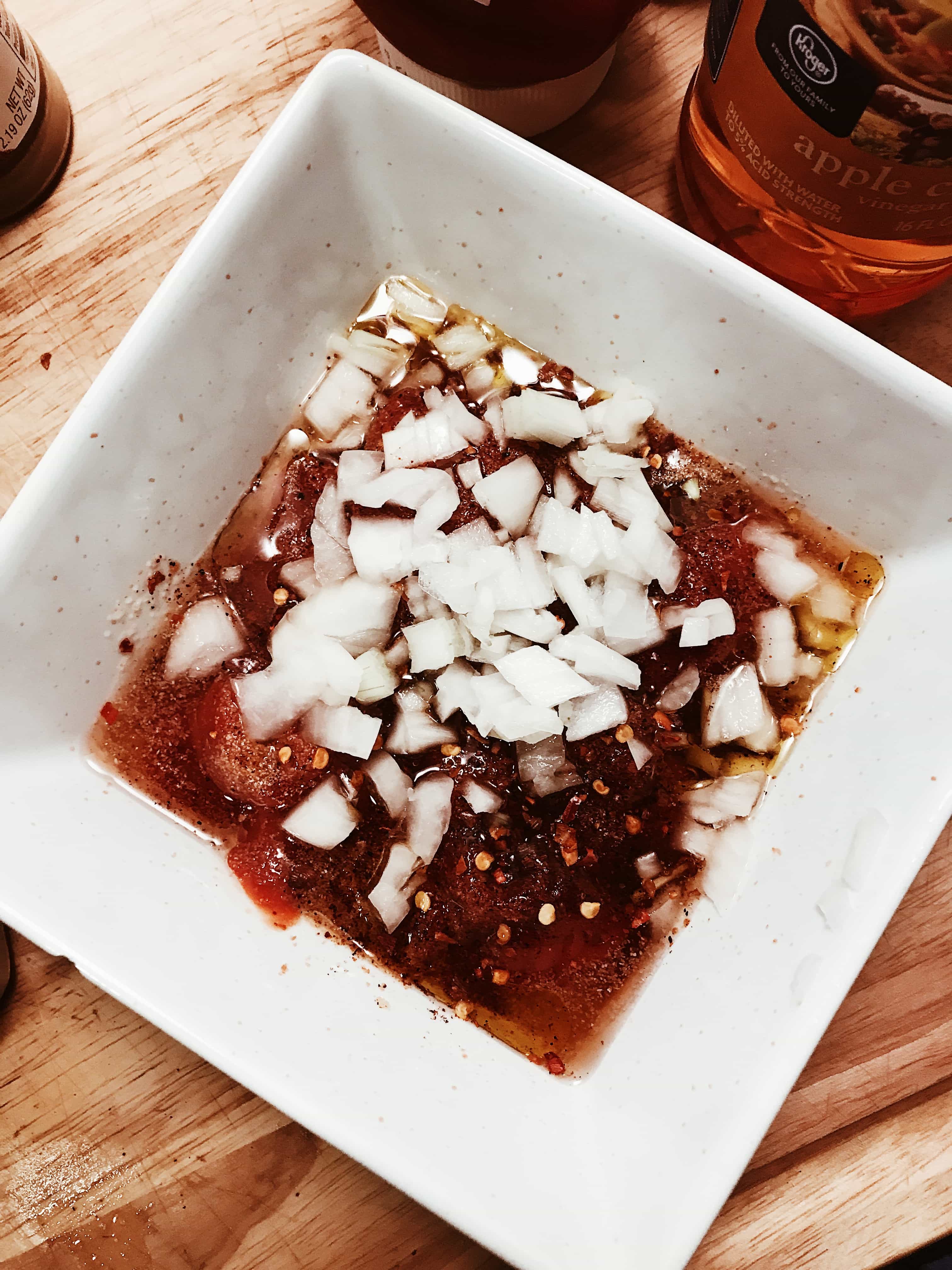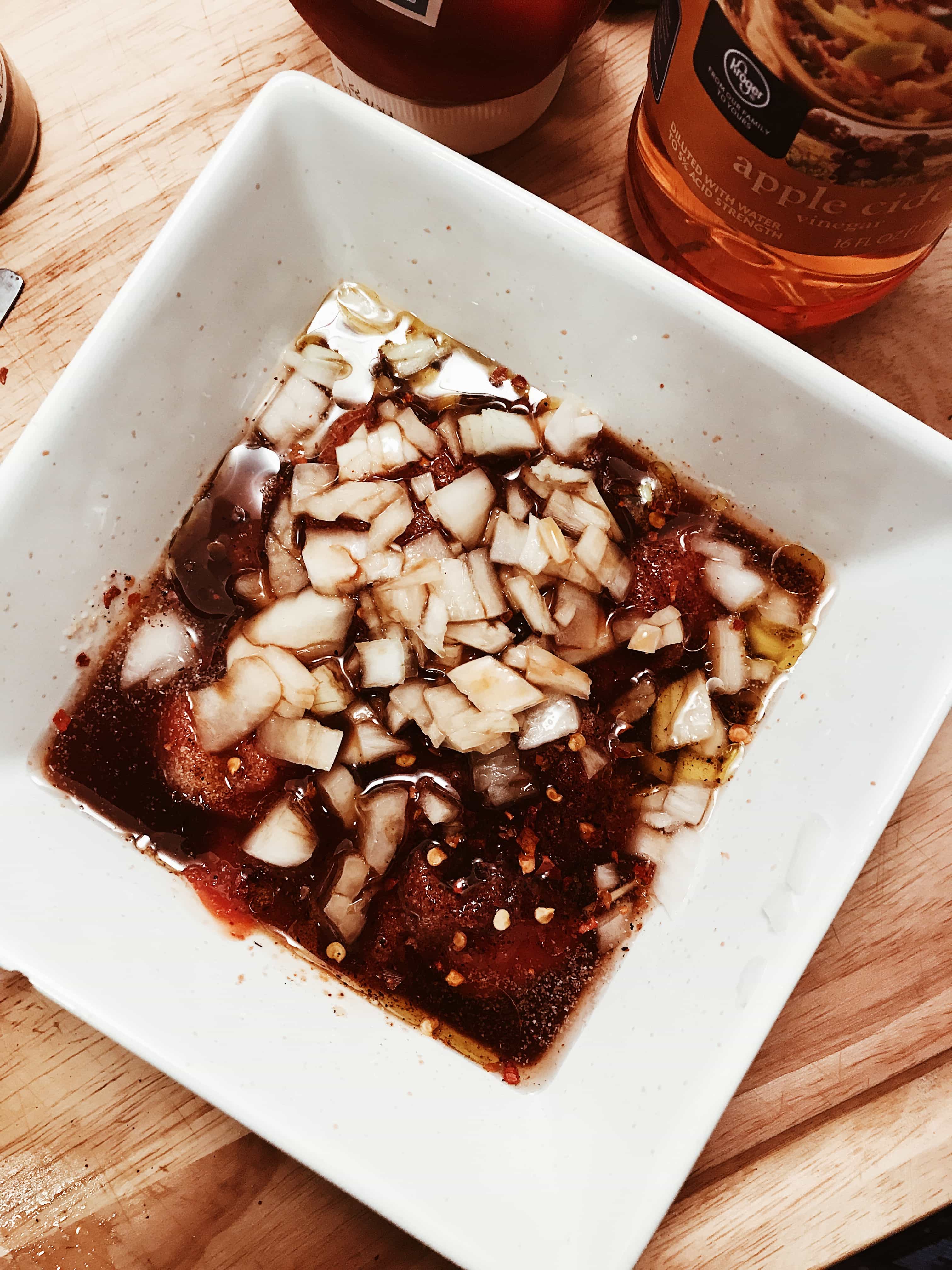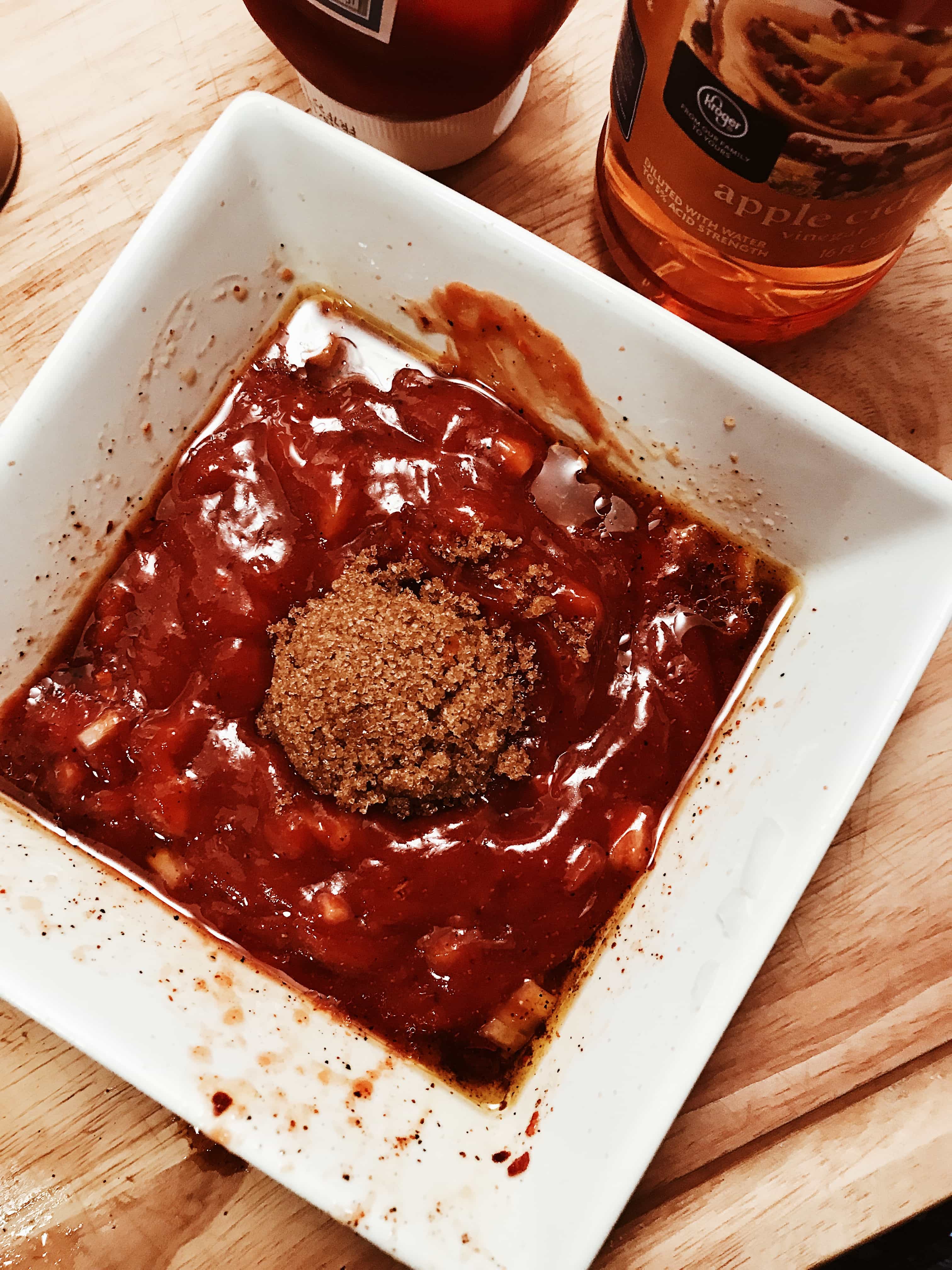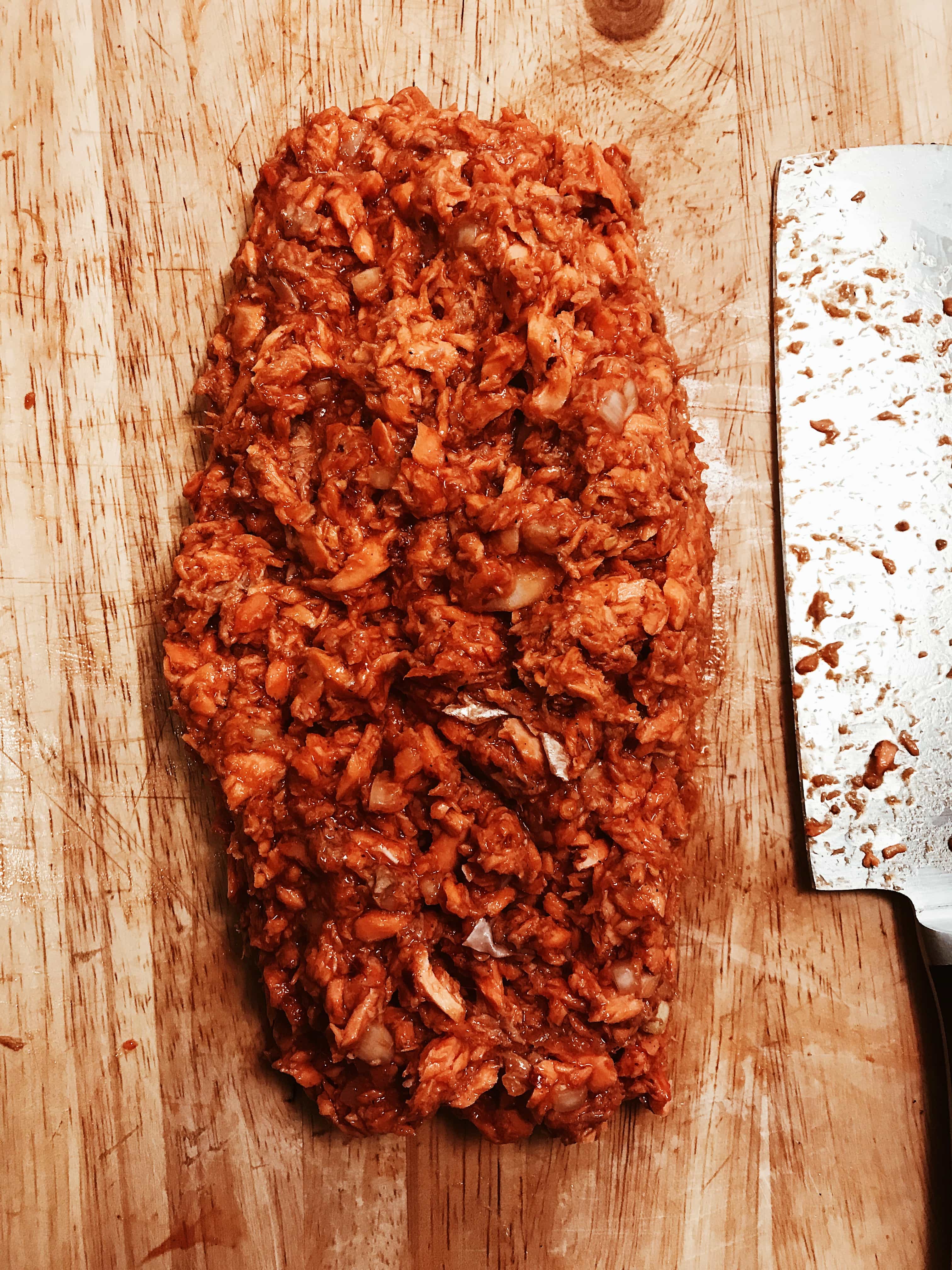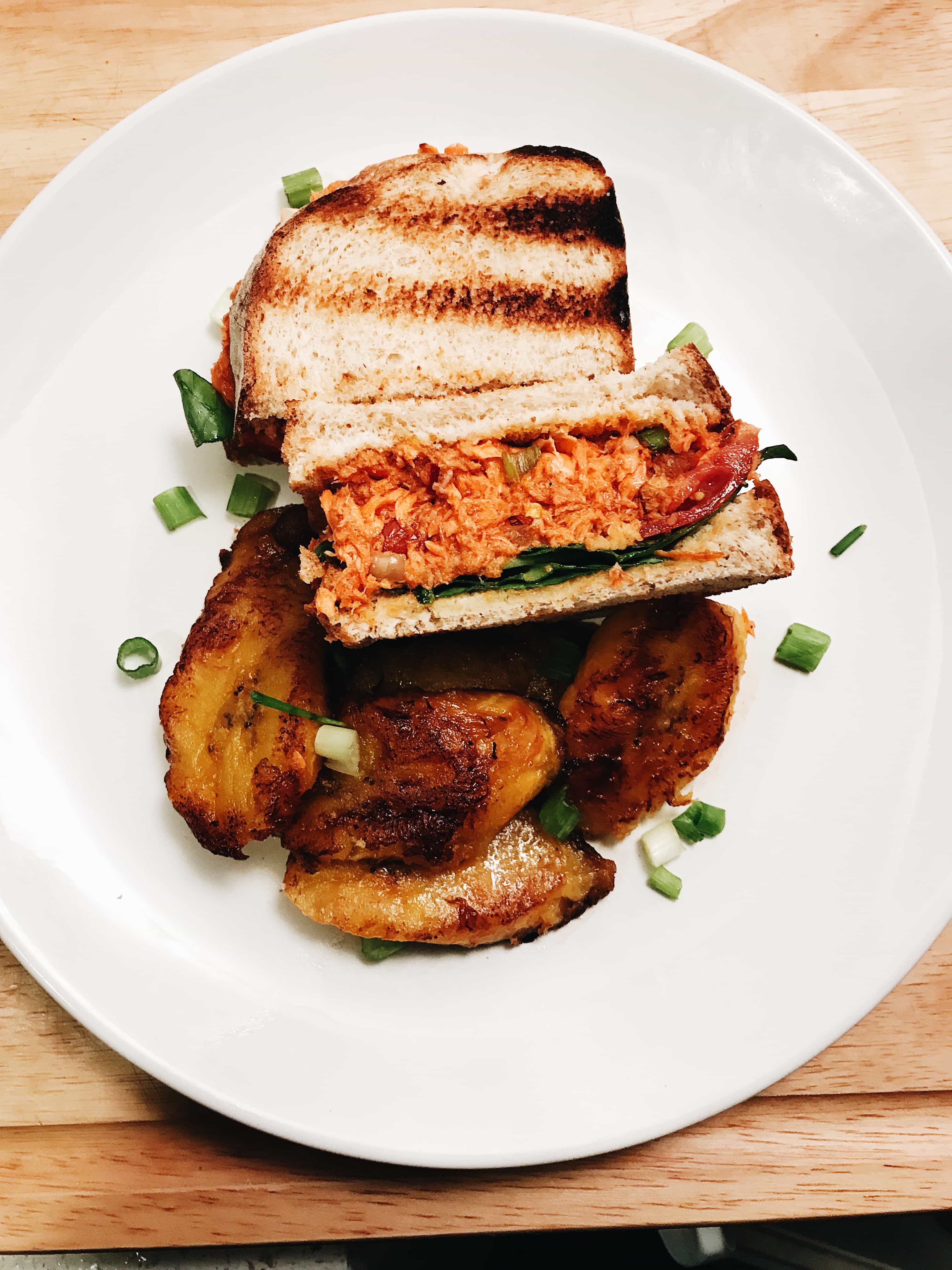 Pulled BBQ Salmon Sandwich
Ingredients
1/2 cup ketchup
1/4 cup honey
2 tablespoons apple cider vinegar
1 tablespoon packed light brown sugar
1 teaspoon Worcestershire sauce
1/2 teaspoon garlic powder
1/2 teaspoon chili powder
1/2 tablespoon dried minced onions
1/2 teaspoon cayenne pepper
1 tablespoon olive oil
1 lbs of sockeye salmon fillets (or Atlantic salmon)
sliced green onions
Instructions
Preheat oven to 300 degrees.
Combine all ingredients except salmon and green onions in a small saucepan. Mix together and set aside until your salmon is ready.
Season the salmon with a pinch of salt and bake in the oven for 15 minutes or until the salmon is ready.
Remove the salmon from the oven and chop into small pieces. Pour some of the BBQ sauce in the chopped up salmon and put back into the oven for 5 minutes.
Remove from the oven and pour a little more BBQ sauce over the salmon and mix together very well.
Serve with toasted whole wheat bread, chopped grape tomatoes and spinach. This dish is great served with friend plantains or side of your choice.
Enjoy and don't forget to share on your social handles and hashtag (#Dinnerwithtayo).