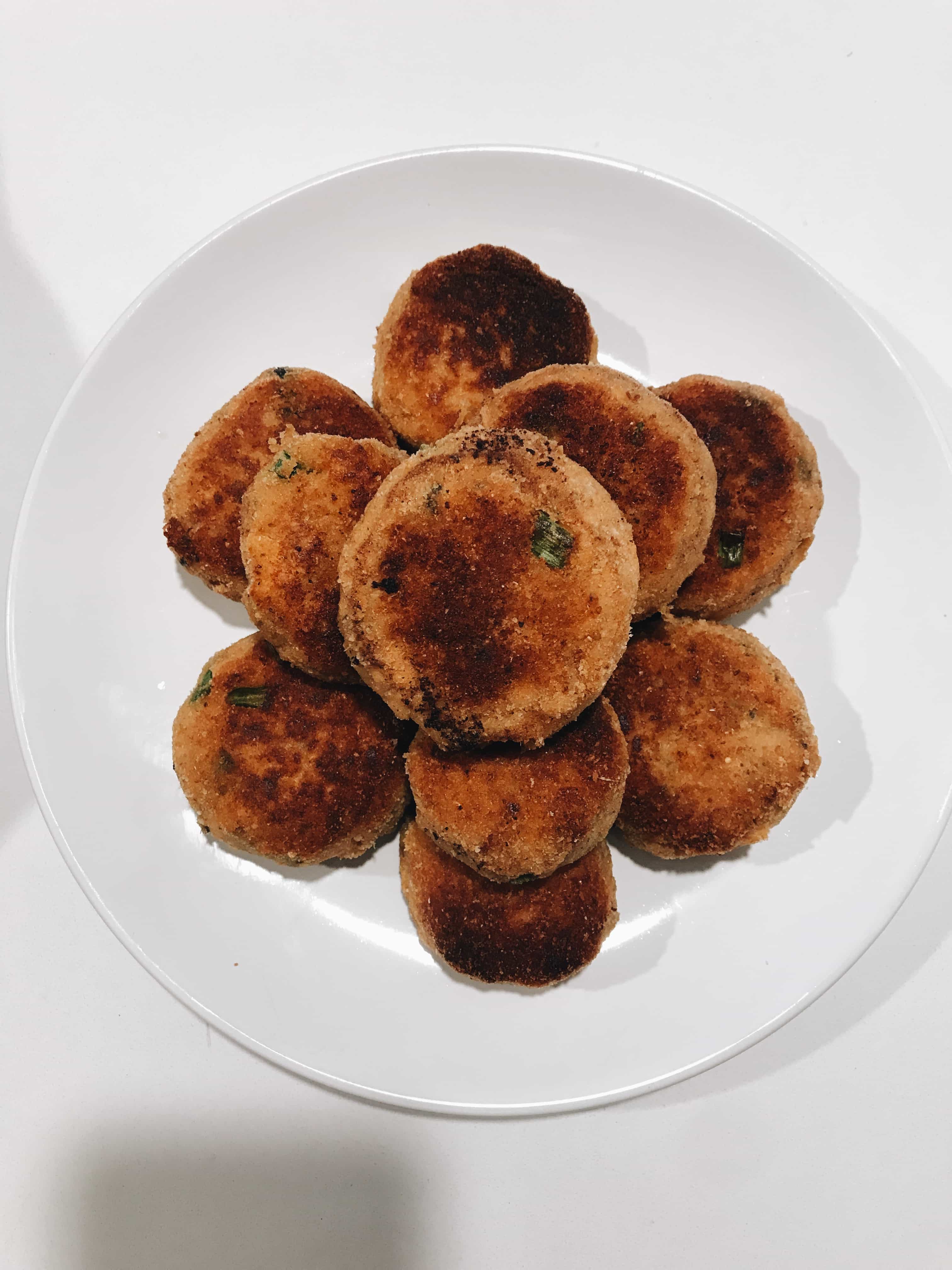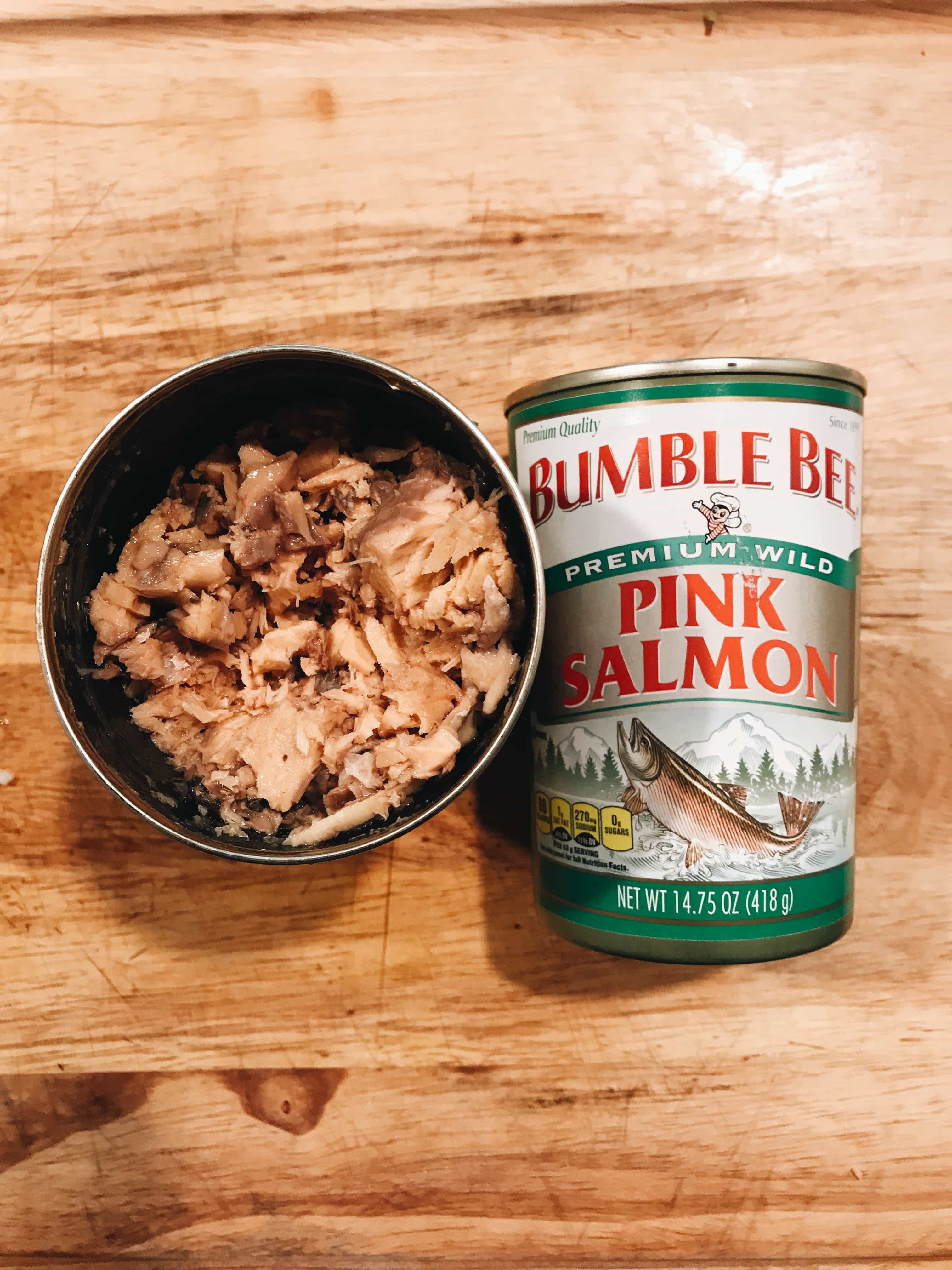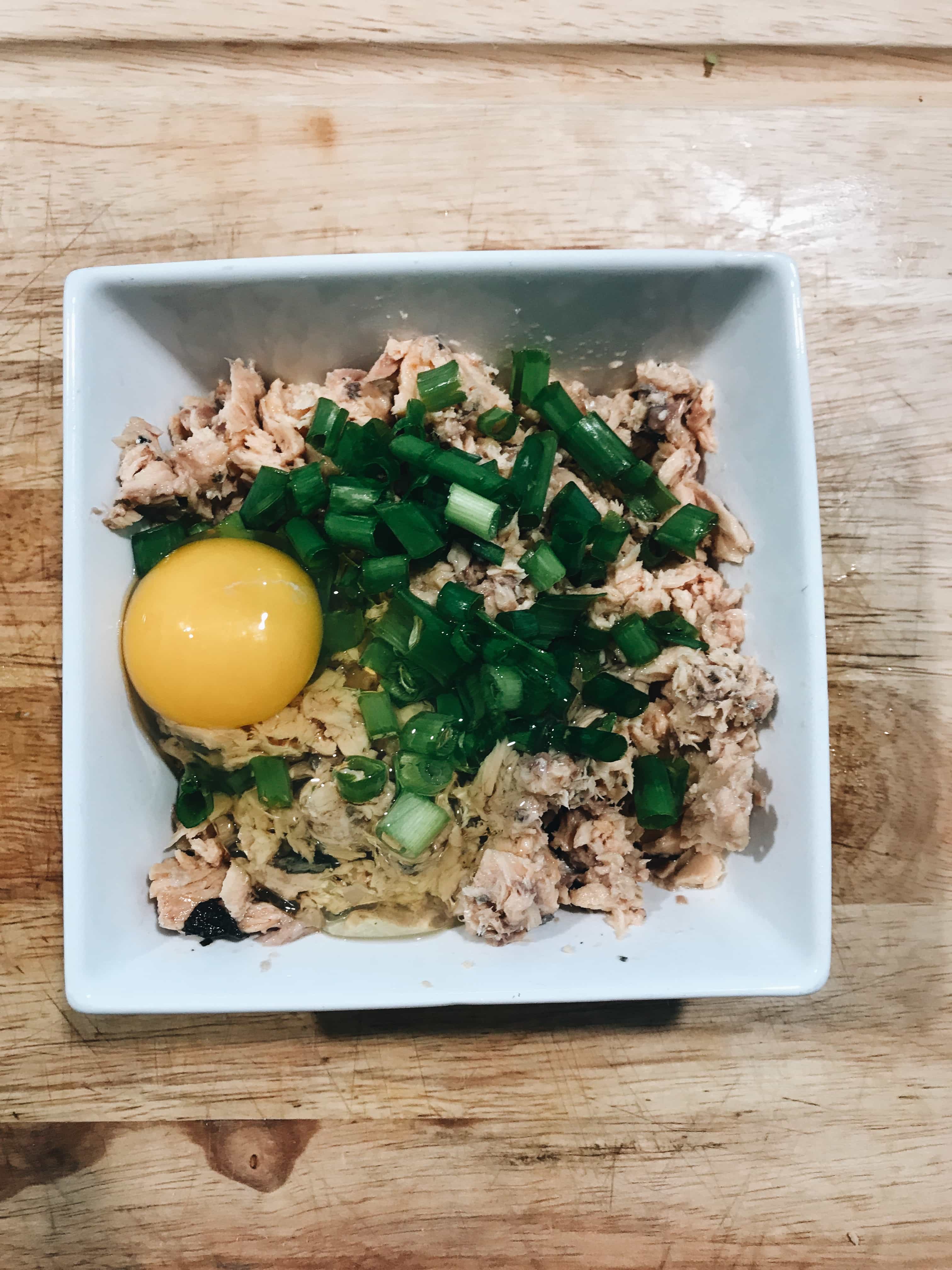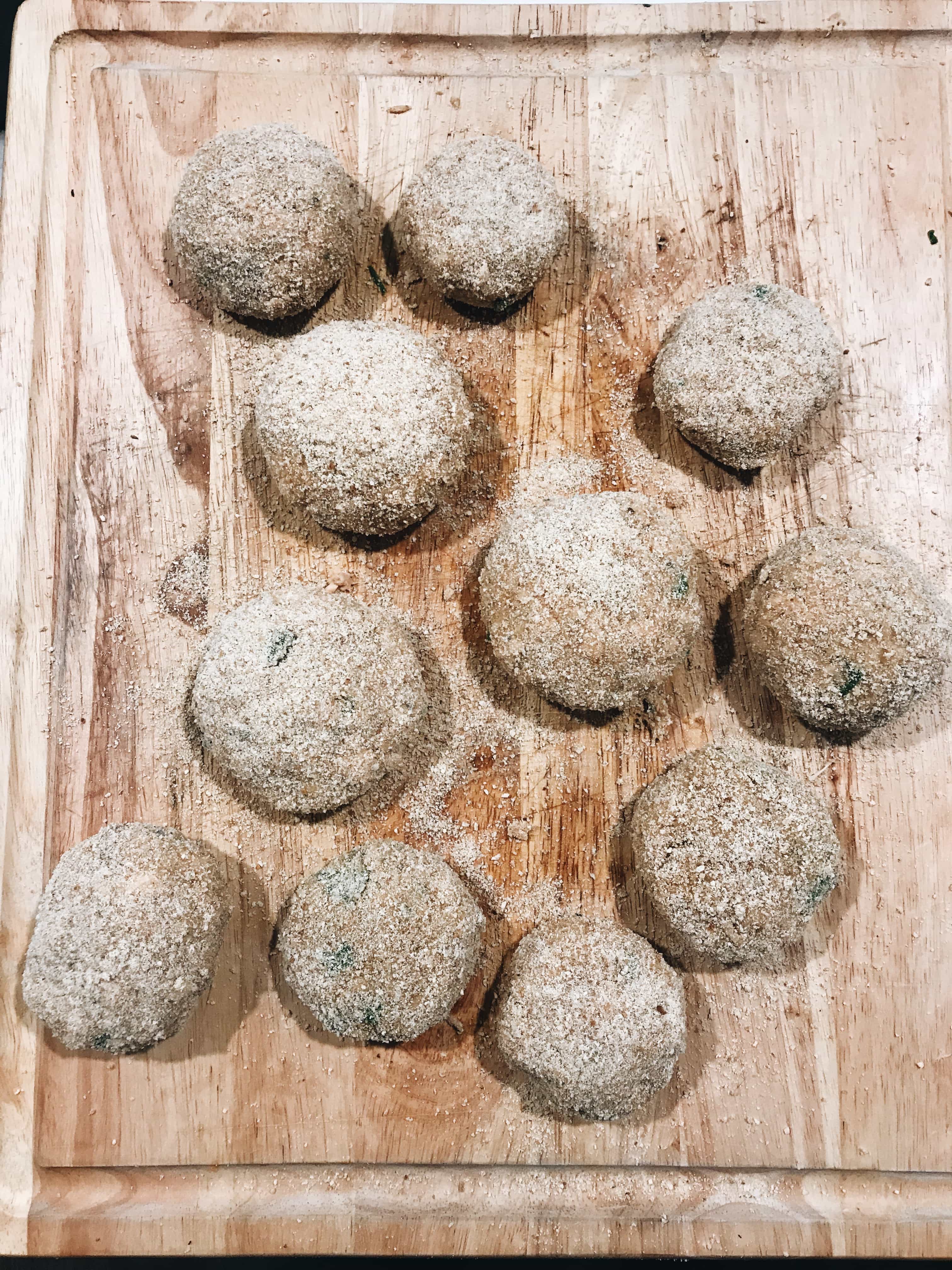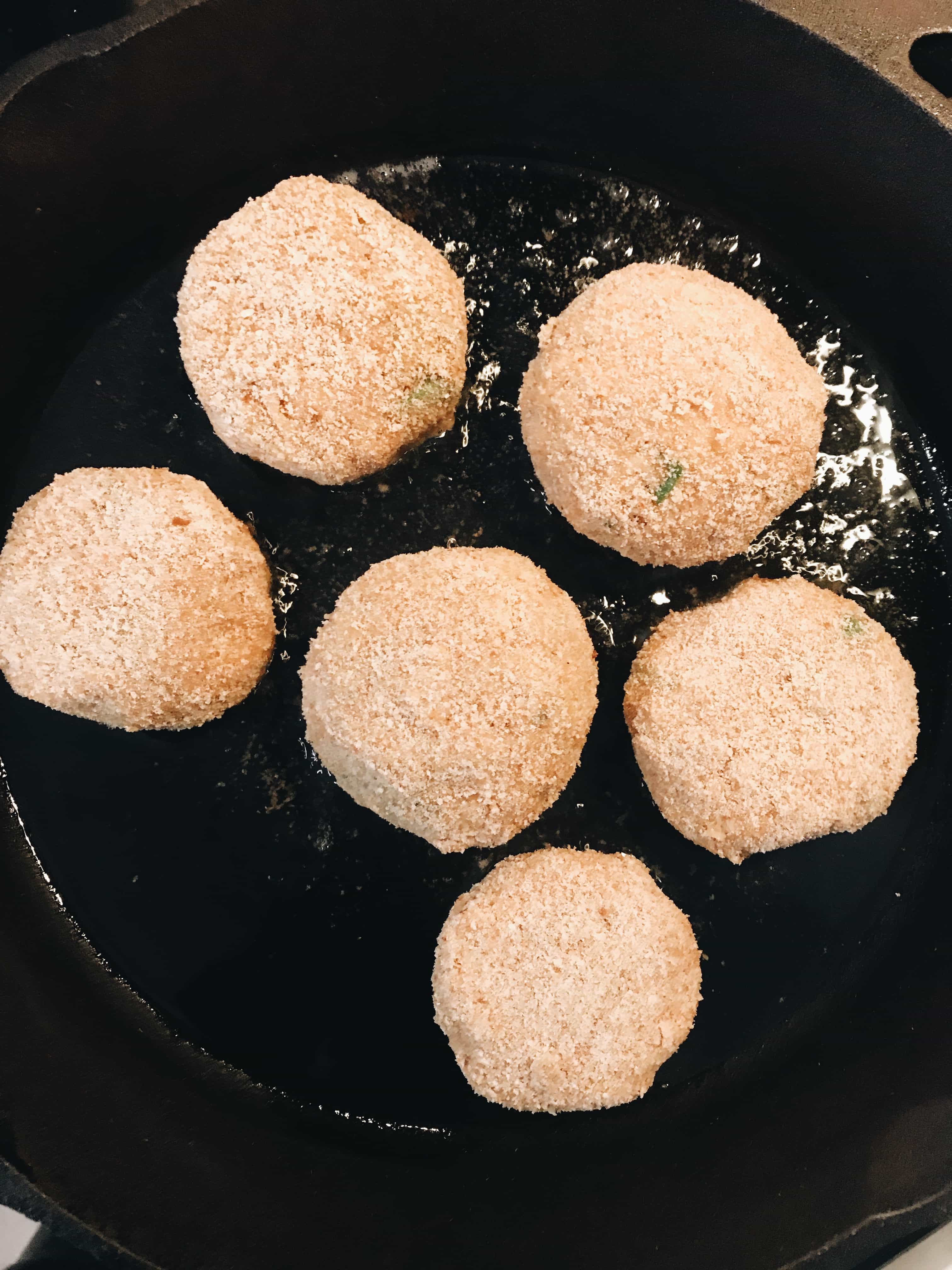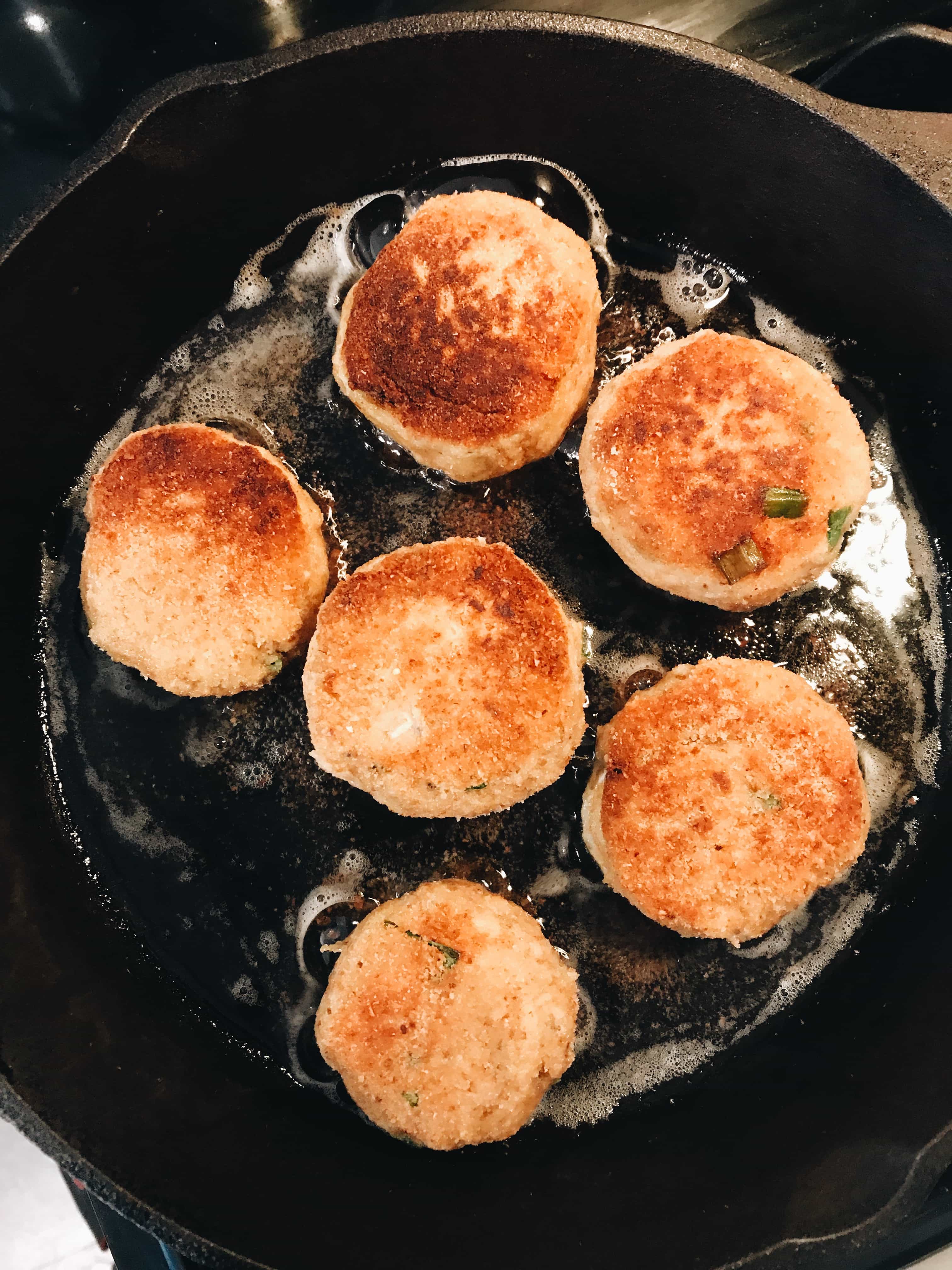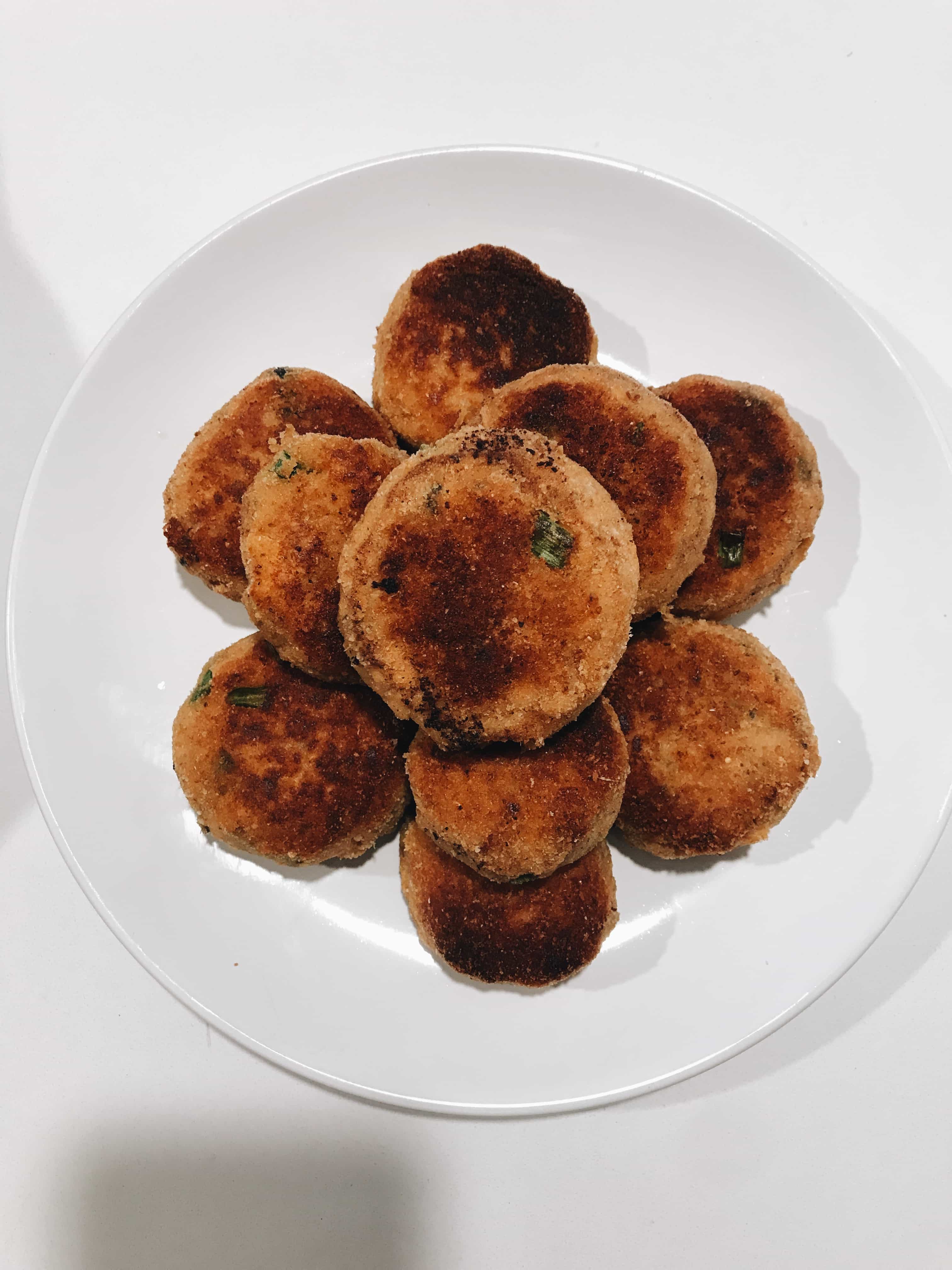 Ingredients
2 fillets canned salmon, flaked
2 eggs, beaten
2 tablespoons green onions, diced
1/2 cup bread crumbs
Instructions
Combine canned salmon, beaten egg, green onions and 1/4 cup bread crumbs. Form into patties and dust with additional bread crumbs.
Over medium heat, heat oil in a medium skillet. Fry the salmon croquettes until golden brown, about 2 minutes on each side.
Place salmon croquettes on a baking pan. Place in the oven and bake for 5 minutes at 350 F degrees.