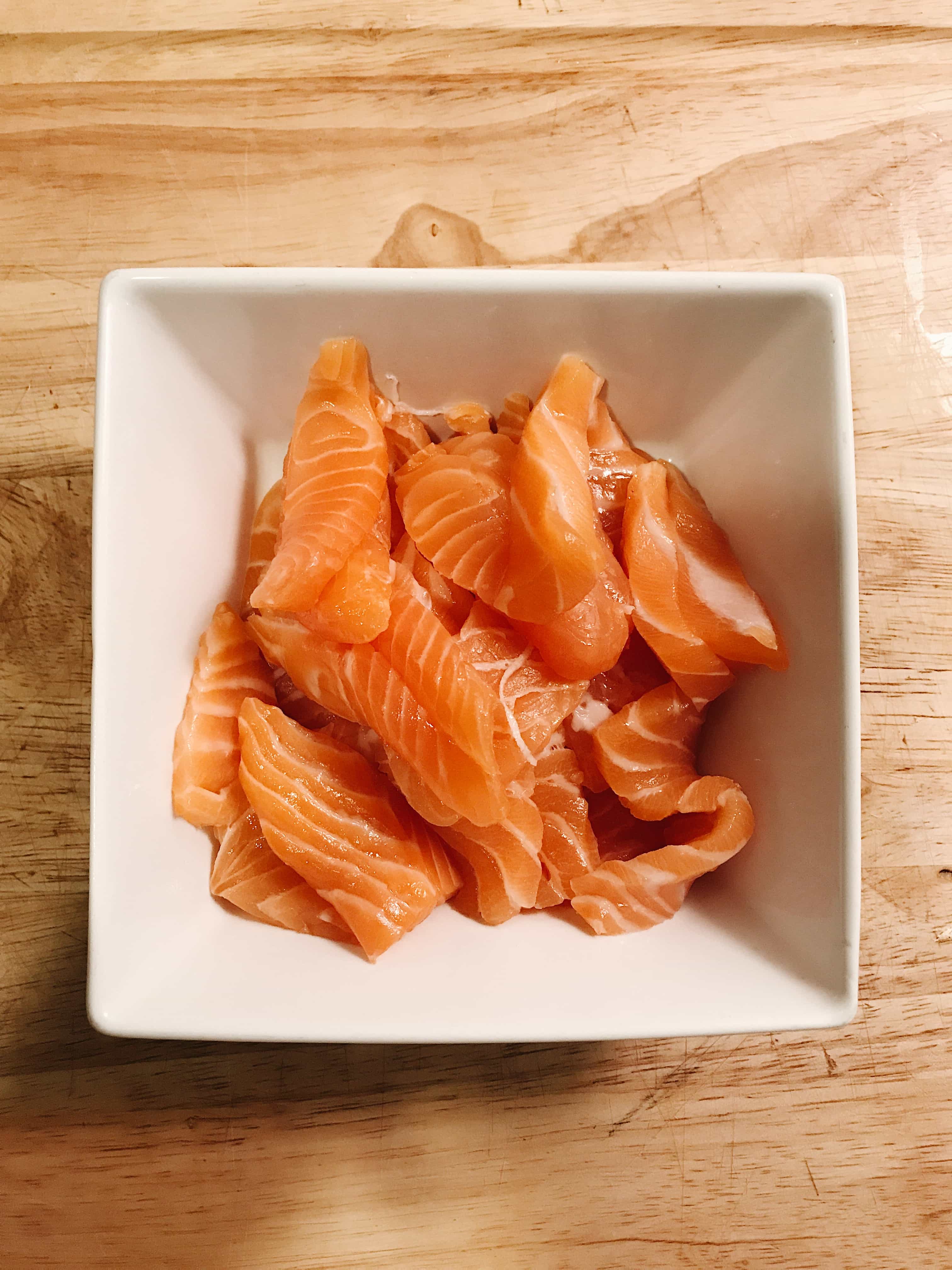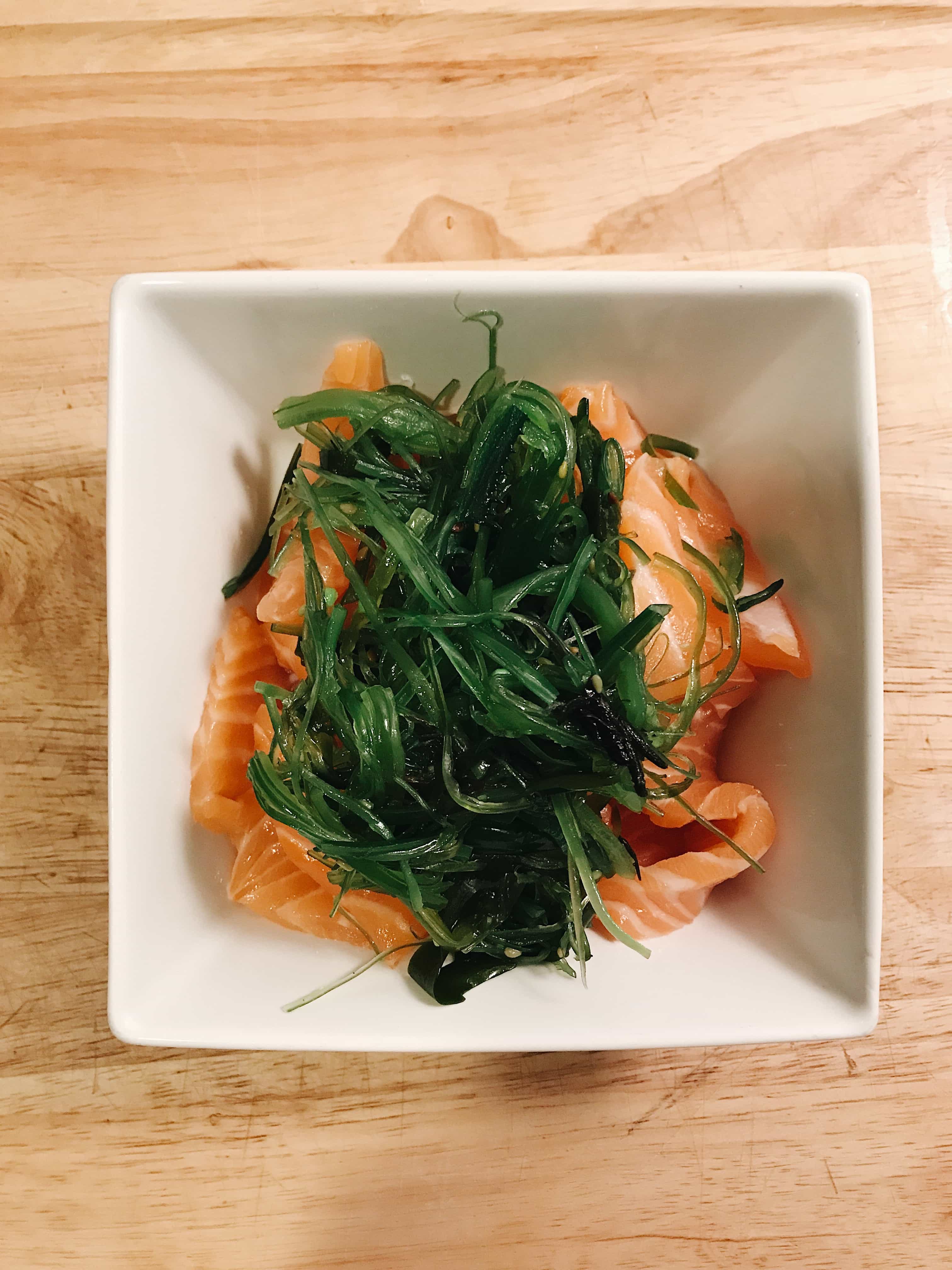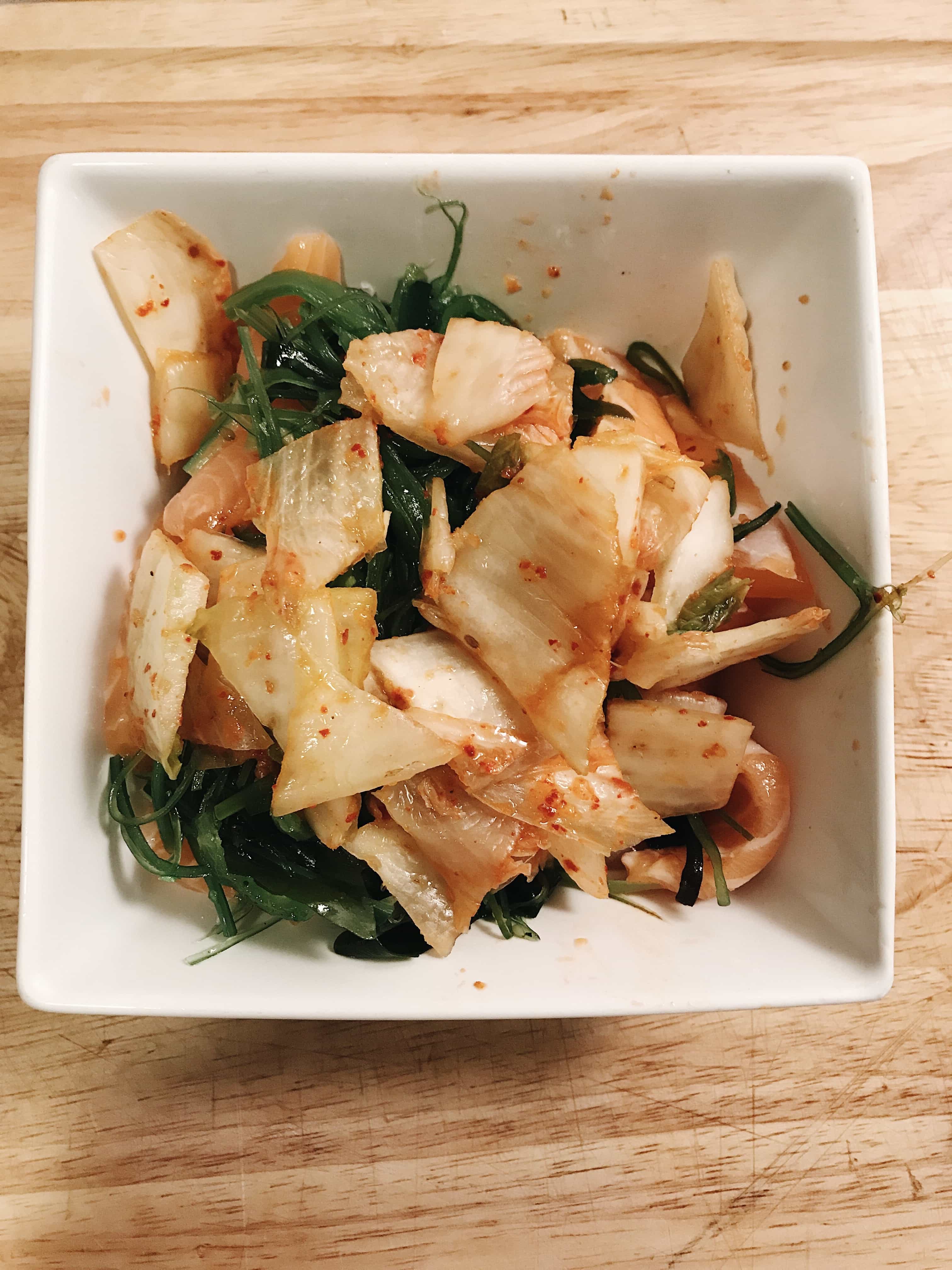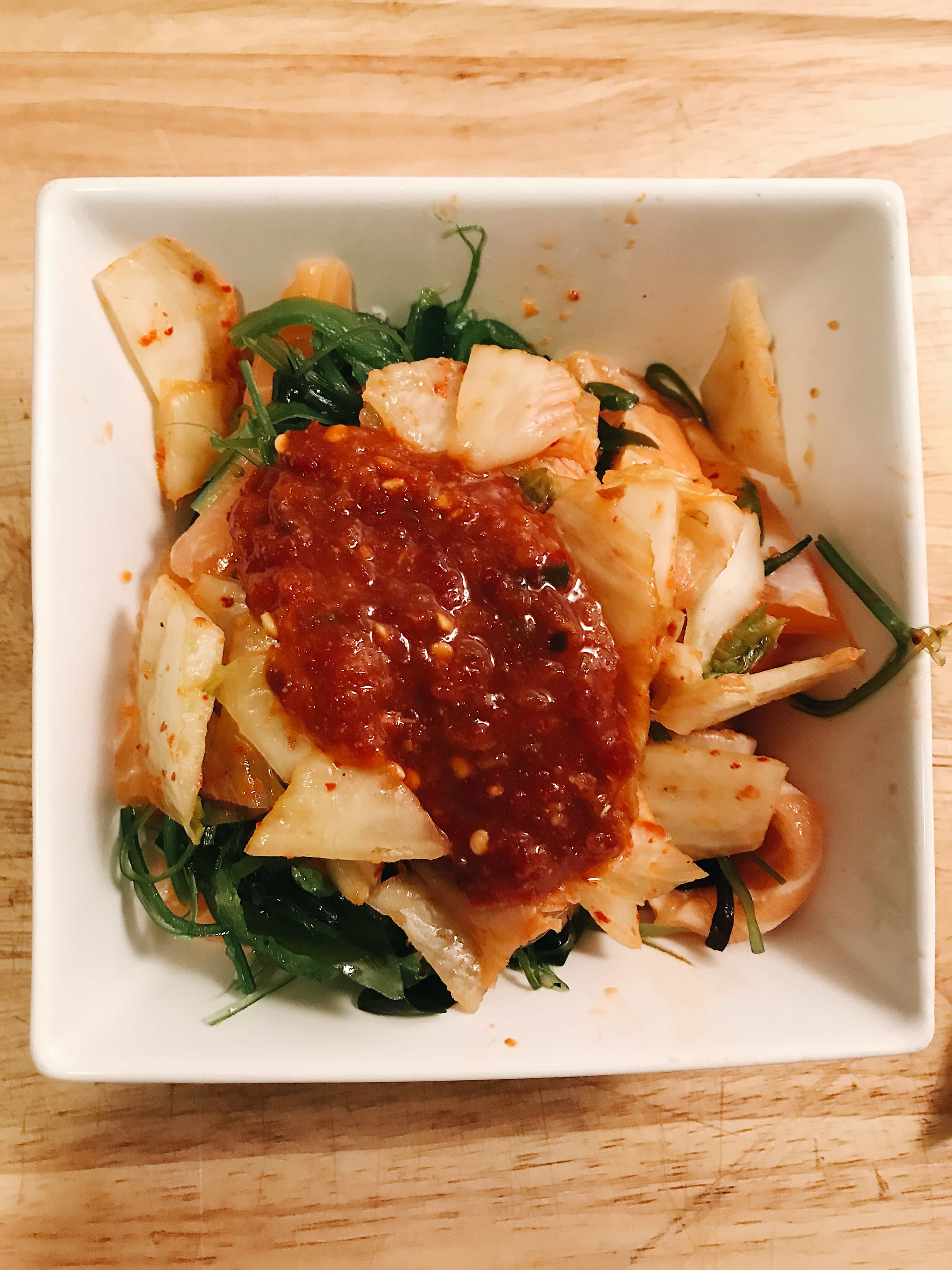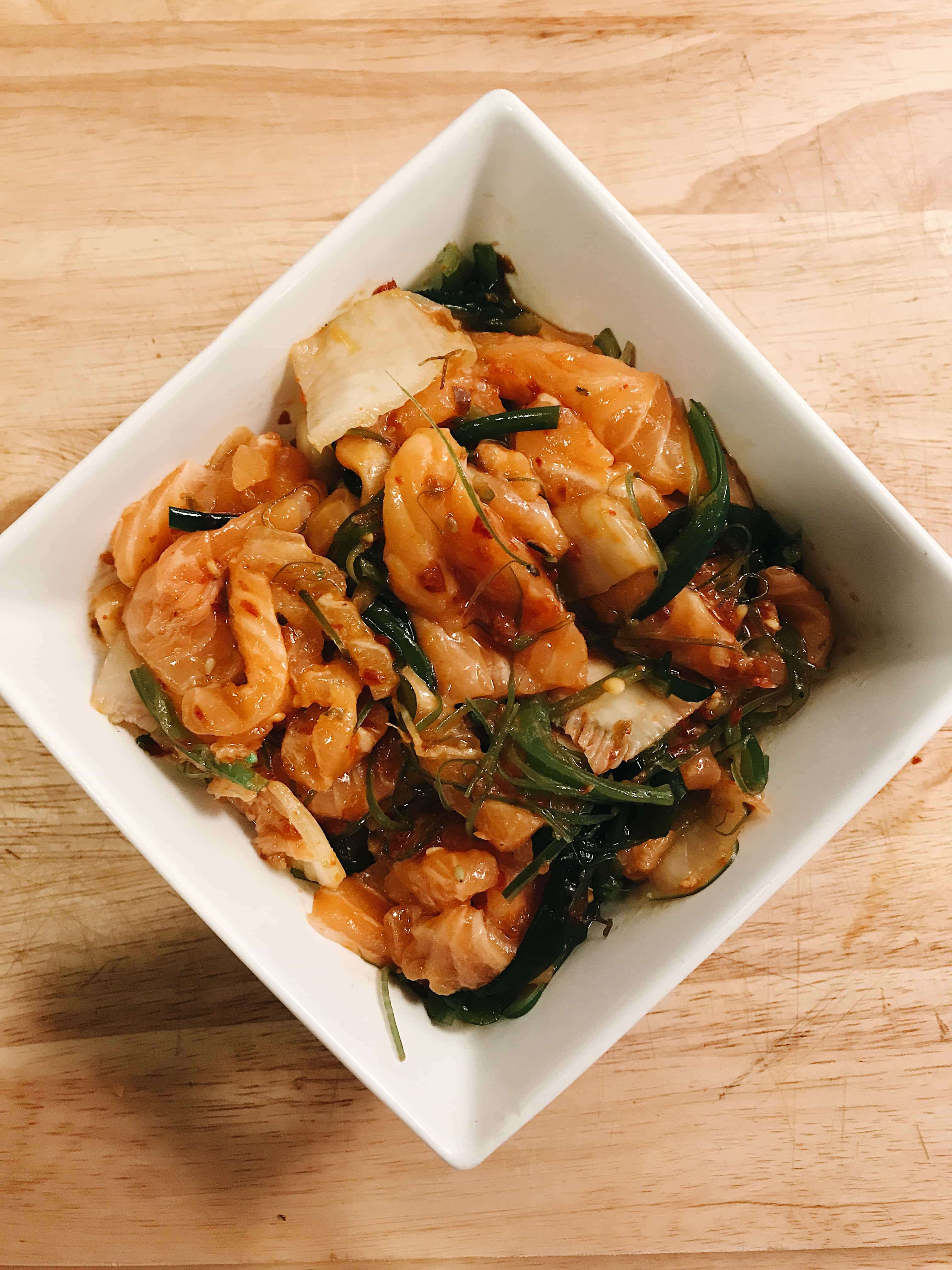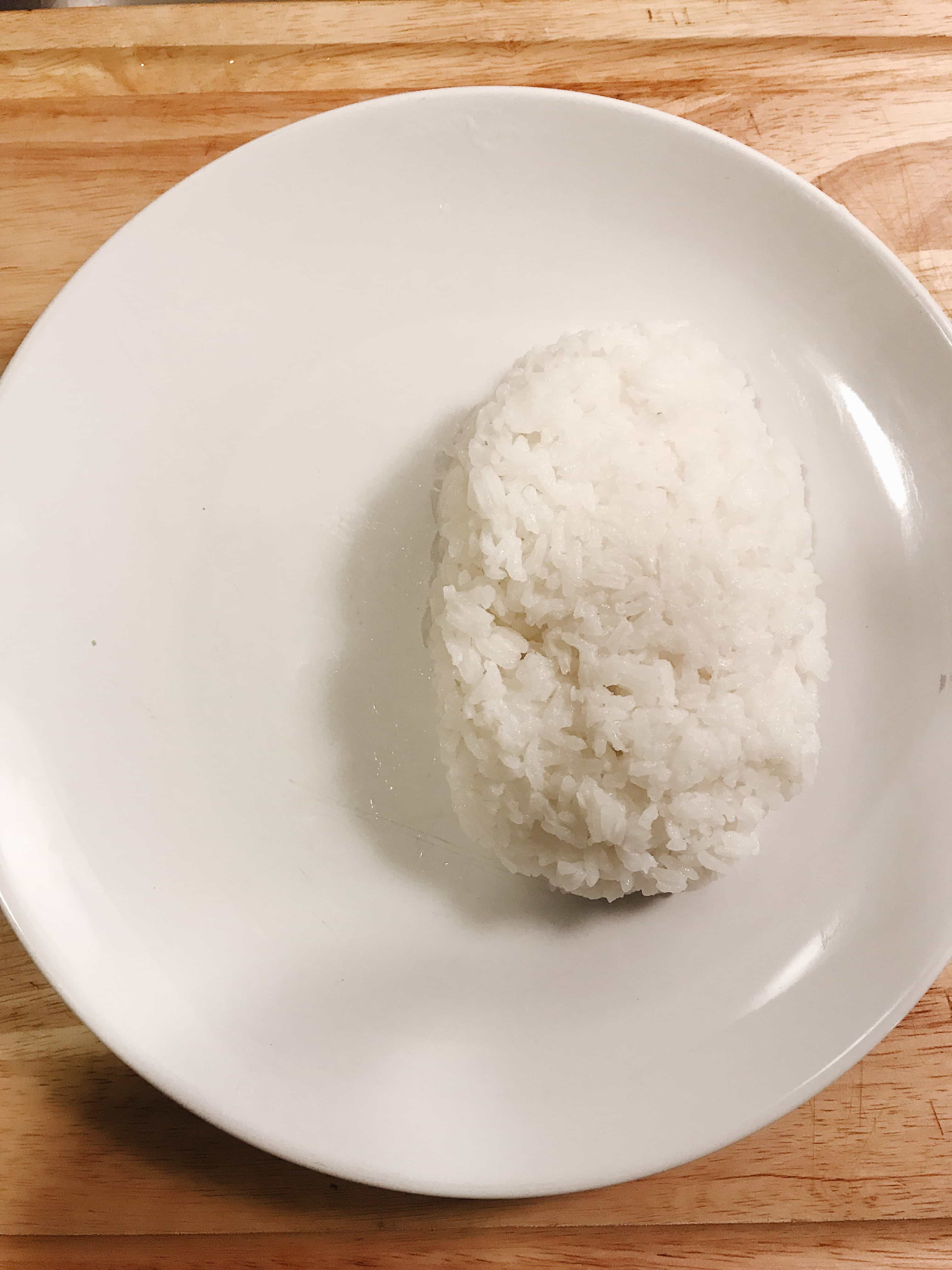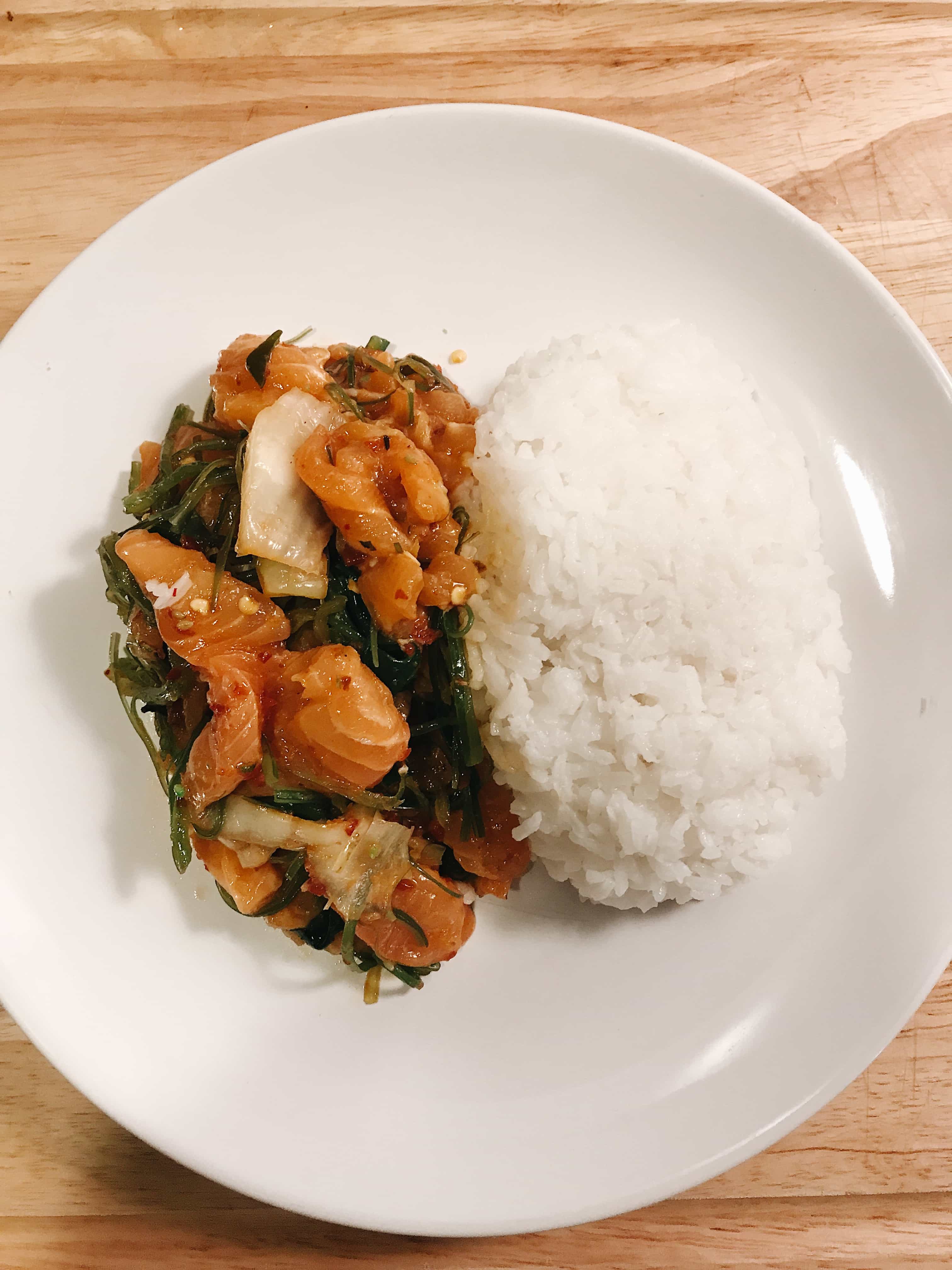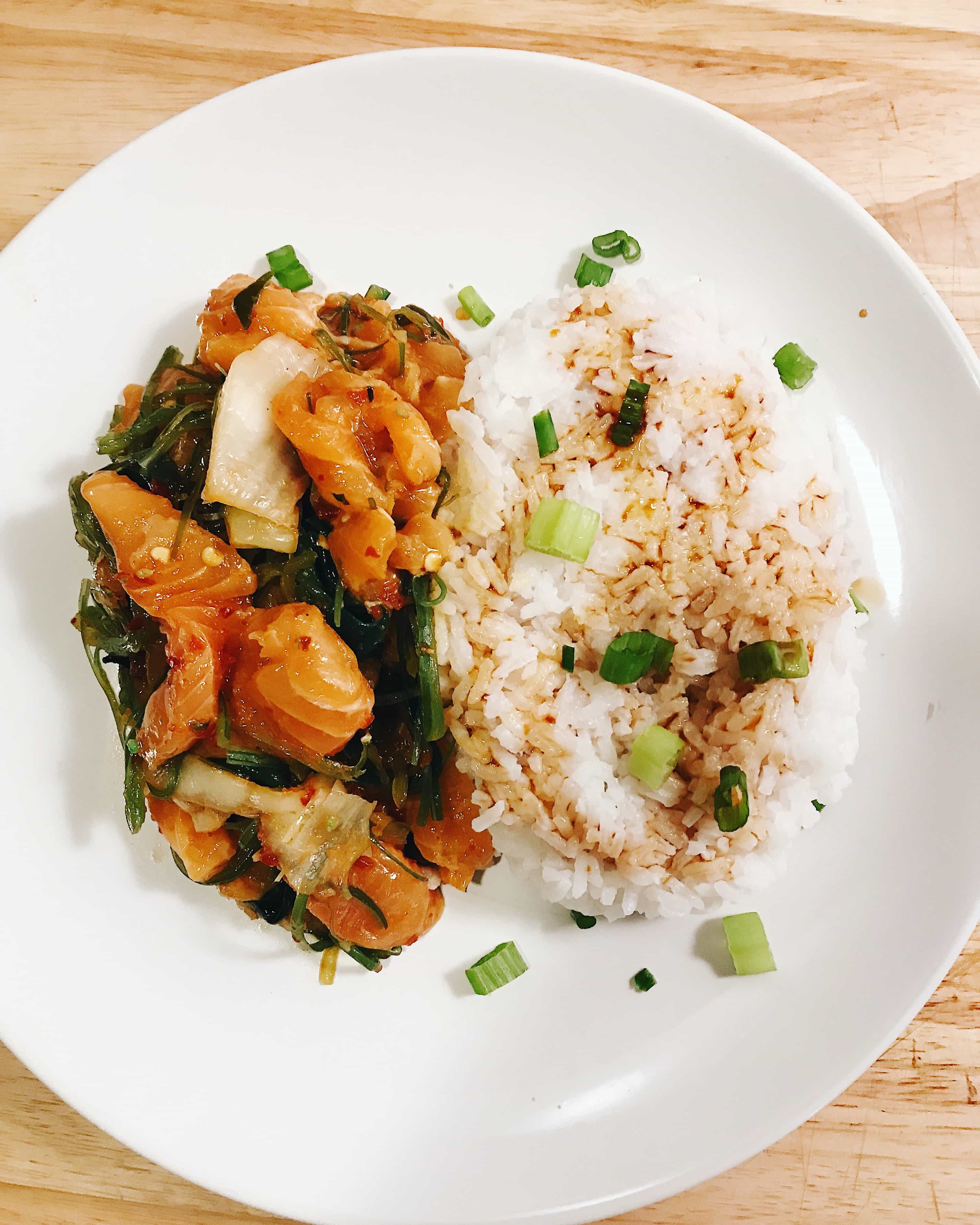 Salmon poke bowl with Jasmine Rice
Ingredients
Pack of salmon (ready for sushi)
Seaweed salad
Kimchi
1 Tbsp chili garlic sauce
2 Tbp of Soy sauce
Jasmin rice for serving
Green onions for garnish
Instructions
This recipe and dish is super easy and simple.
Cook the jasmine rice as instructed on label.
In a small bowl mix salmon, seaweed salad, kimchi, chili garlic sauce, soy sauce together and set aside.
Once the rice is ready, serve the rice on the side with the salmon mix. Garnish with green onions and enjoy.