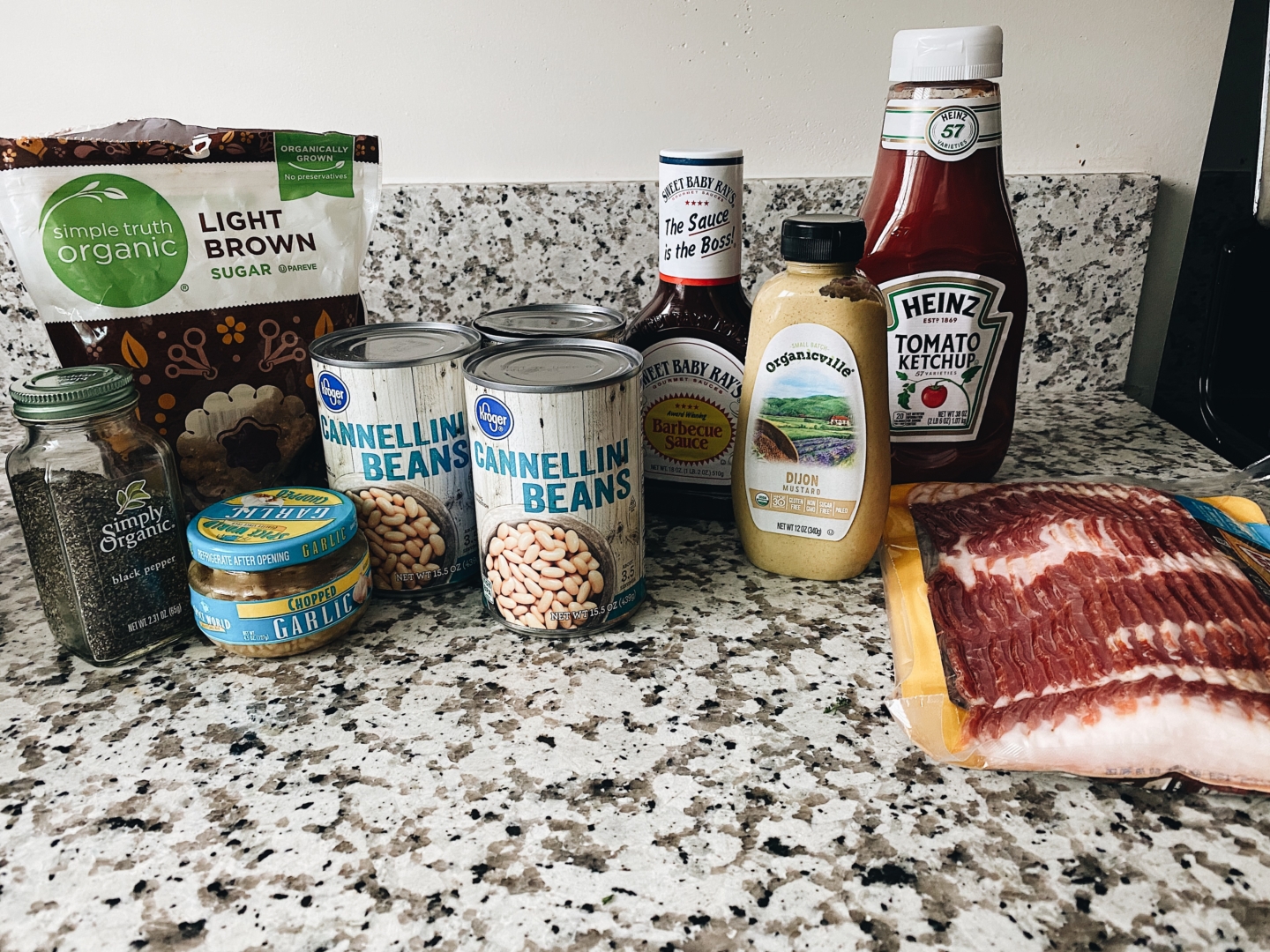 Ingredients
1/2 c ketchup
1/2 c barbecue sauce
1/4 c brown sugar
2 cloves garlic, minced
2 tbsp Dijon mustard
1 tbsp Worcestershire sauce
Kosher salt
Freshly ground black pepper
3 (15-oz.) cans navy beans (I used cannellini beans), rinsed and drained
6 slices bacon, chopped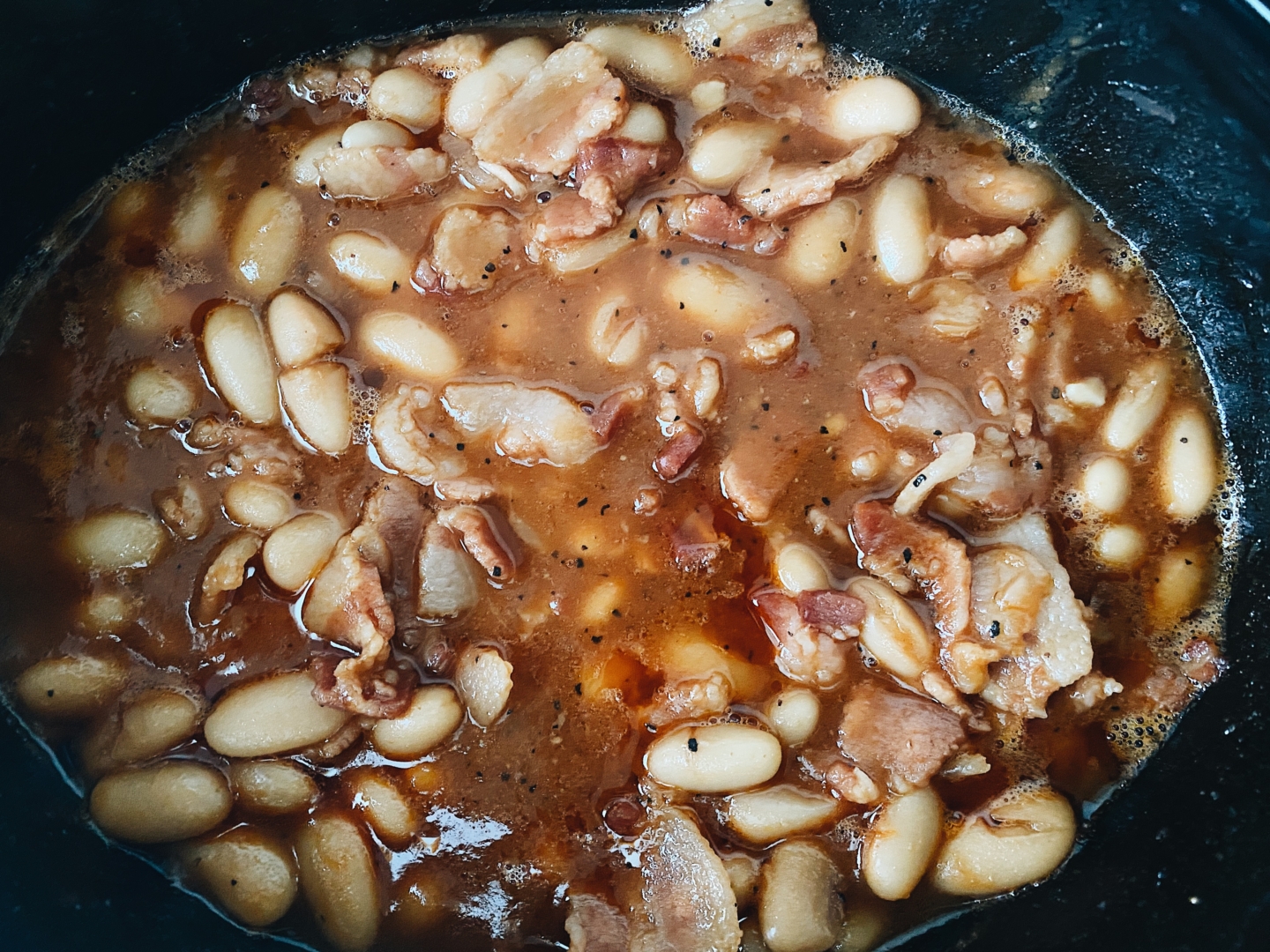 Instructions
In the slow cooker add beans, ketchup, barbecue sauce, brown sugar, dijon, Worcestershire, garlic, salt, black pepper and top with bacon. Stir everything together and slow cook for 2 hours.
Once this is ready, gently stir it and serve.
Don't forget to share your photos on social media and hashtag, #dinnerwithtayo.