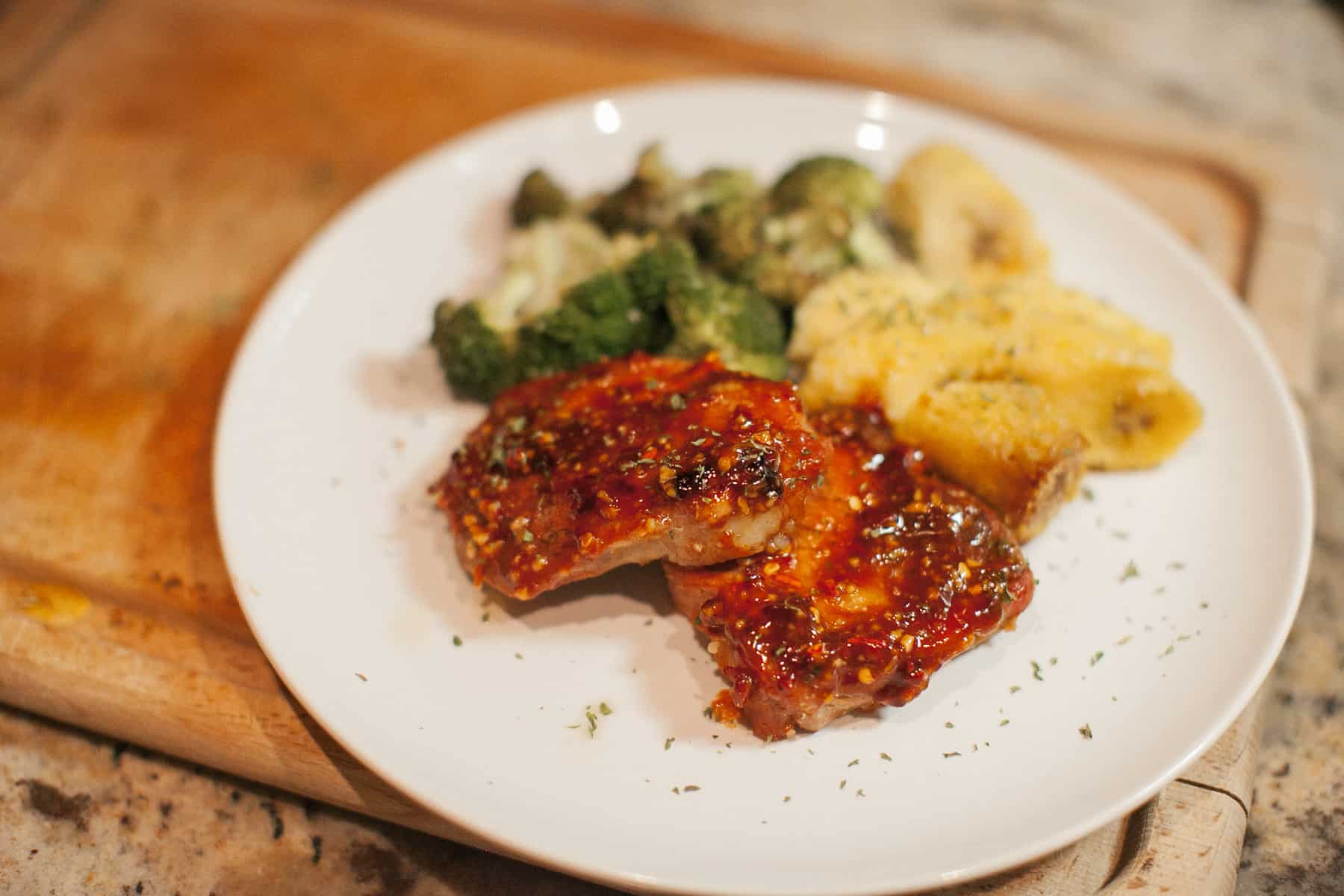 Spicy Honey Garlic Pork Chops
Ingredients
Family pack boneless pork chops (6)
1 cup ketchup
1/3 cup honey
¼ cup soy sauce
1 Tbsp minced garlic cloves
1 Tbsp red crushed pepper
salt

Optional Sides:

Sweet Plantains
Broccoli
Instructions
Pre-Heat the oven at 400 degrees
Lightly season both sides of the pork chops with salt.
In a medium bowl stir together the ketchup, honey, soy sauce, red crushed pepper and garlic.
Place the pork in a ziploc bag and pour the sauce in the bag. Set aside and allow to marinate for about 5 minutes.
Place broccoli and plantains in aluminum foil, wrap and into the oven.
Remove the pork chops from the ziploc bag, place on a pan and into the oven for 15 minutes or until the meat is cooking through.
Remove all the dishes from the oven once ready and serve immediately. Be careful when peeling the skin of the plantains.
Add the remaining sauce on top of the pork chops and garish with parsley.
Enjoy! Make sure you tag #DinnerWithTayo, I would love to see your dish.