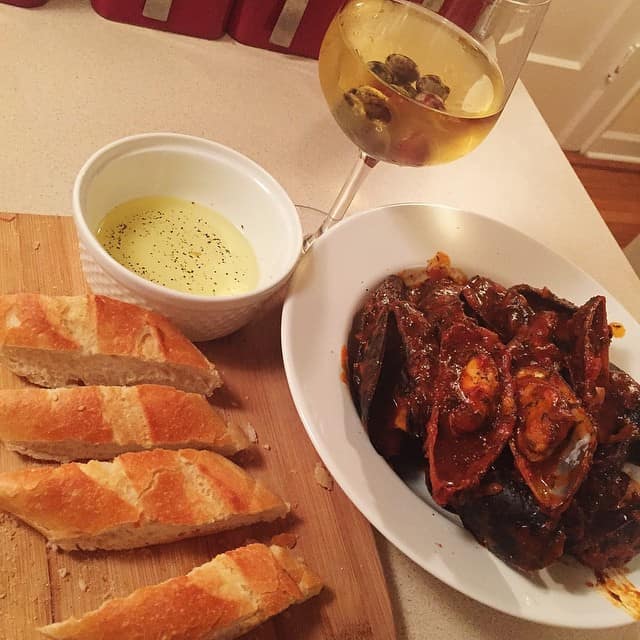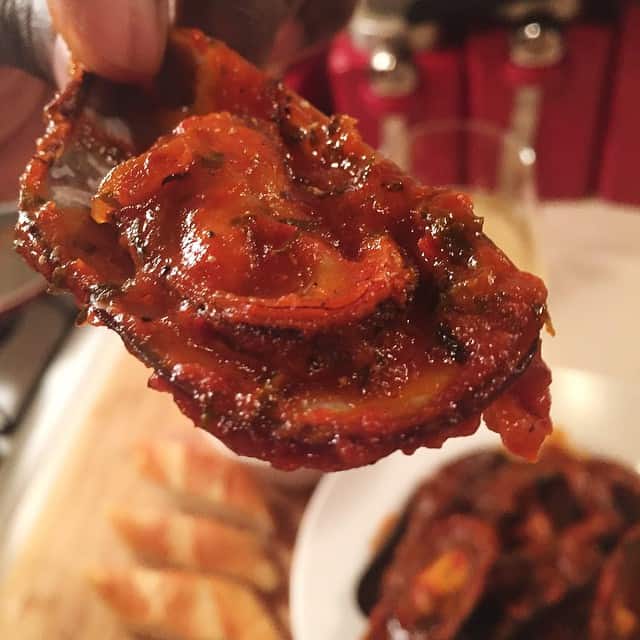 Mussels with Tomato and Garlic Broth
Ingredients
1/4 cup olive oil
1 onion, chopped fine
1/4 teaspoon garlic
3 tablespoons chopped fresh or dry parsley
2 cups drained canned tomatoes in thick puree, chopped (from one 28-ounce can)
1/4 teaspoon dried thyme
1/4 teaspoon dried red-pepper flakes
1-2 pounds of mussels
1/8 teaspoon fresh-ground black pepper
1 tablespoon Old bay seasoning (optional)
Instructions
In a large pot, heat the oil over moderately low heat. Add the onion and garlic and cook, stirring occasionally, until the onion is translucent, about 5 minutes. Stir in the parsley, tomatoes, thyme, and red-pepper flakes old bay seasoning. Reduce the heat and simmer, partially covered, for 25 minutes, stirring occasionally. Stir the black pepper into the broth, taste the broth.
Add the mussels to the pot. Cover; bring to a boil. Cook, shaking the pot occasionally, just until the mussels open for about 3 minutes. Continue to boil, uncovering the pot as necessary to remove the mussels as soon as their shells open.
Ladle the remaining broth over the mussels and serve with french bread toast and glass of white wine of your choice.