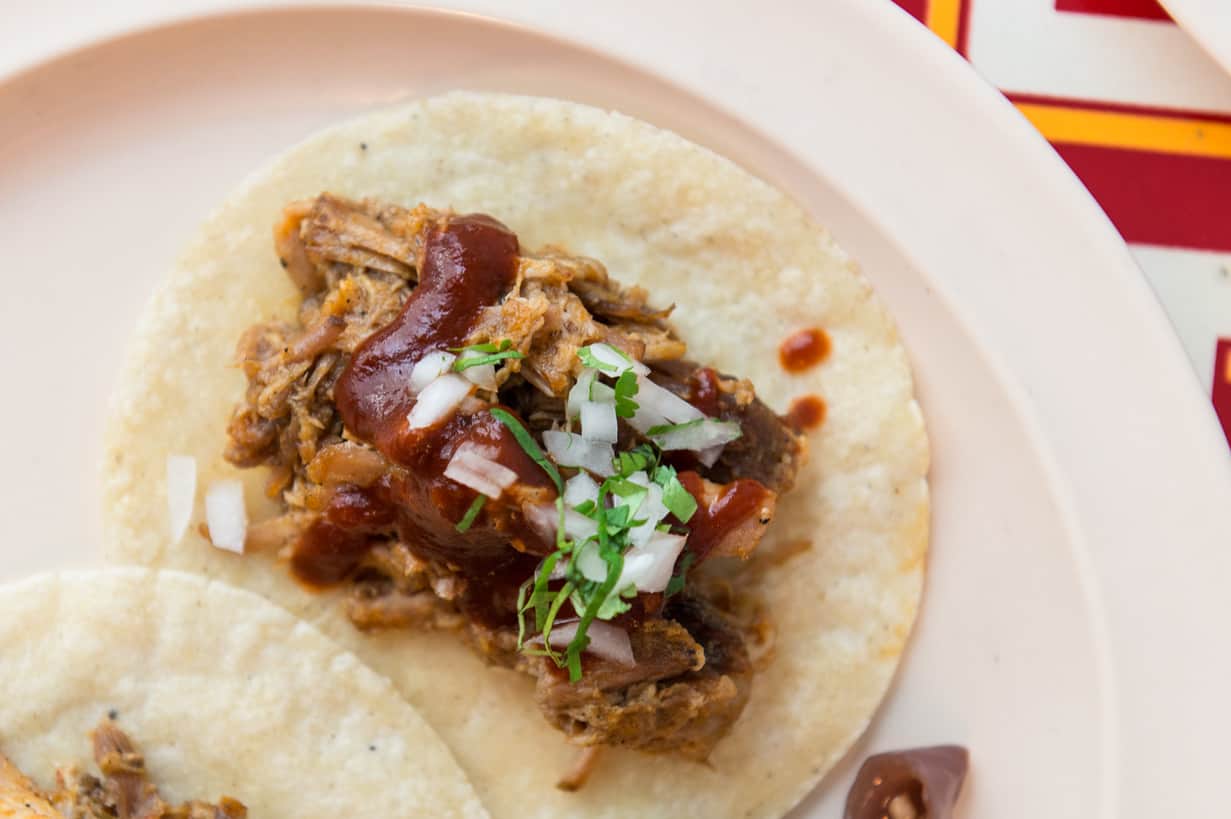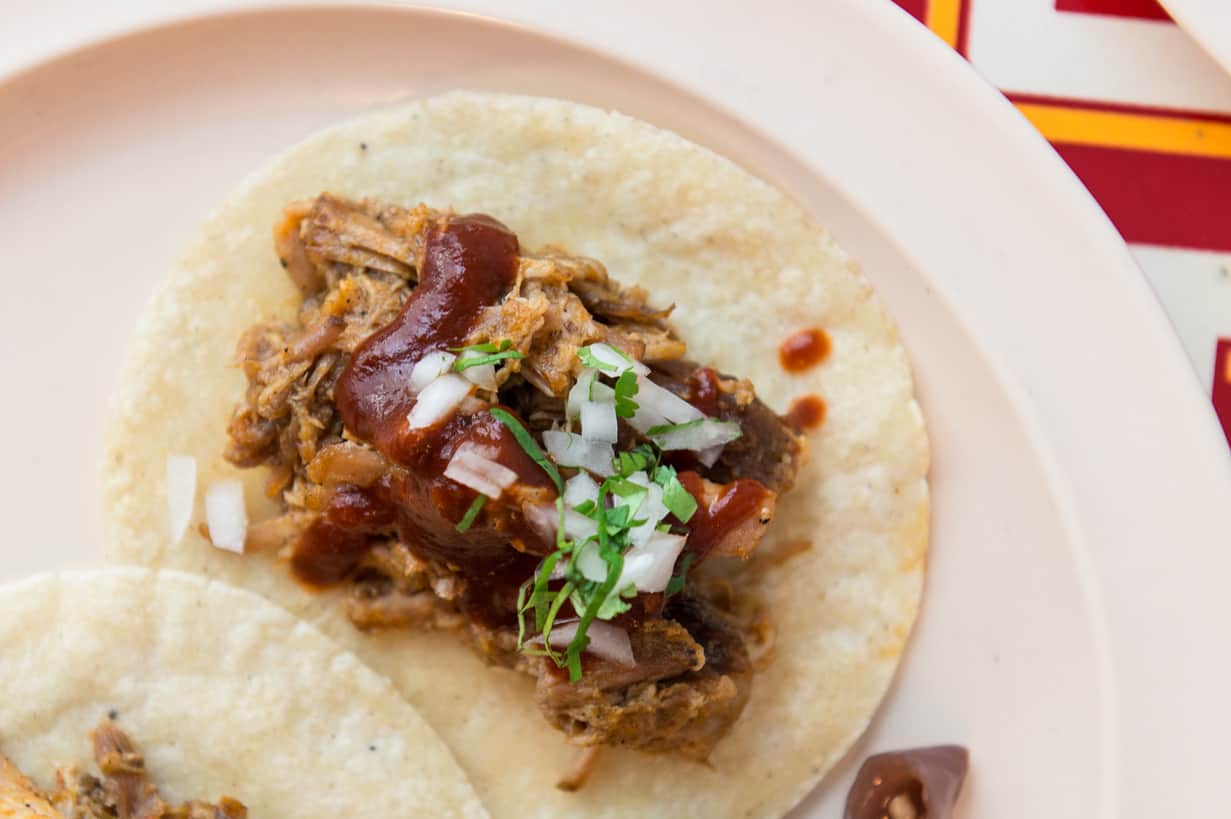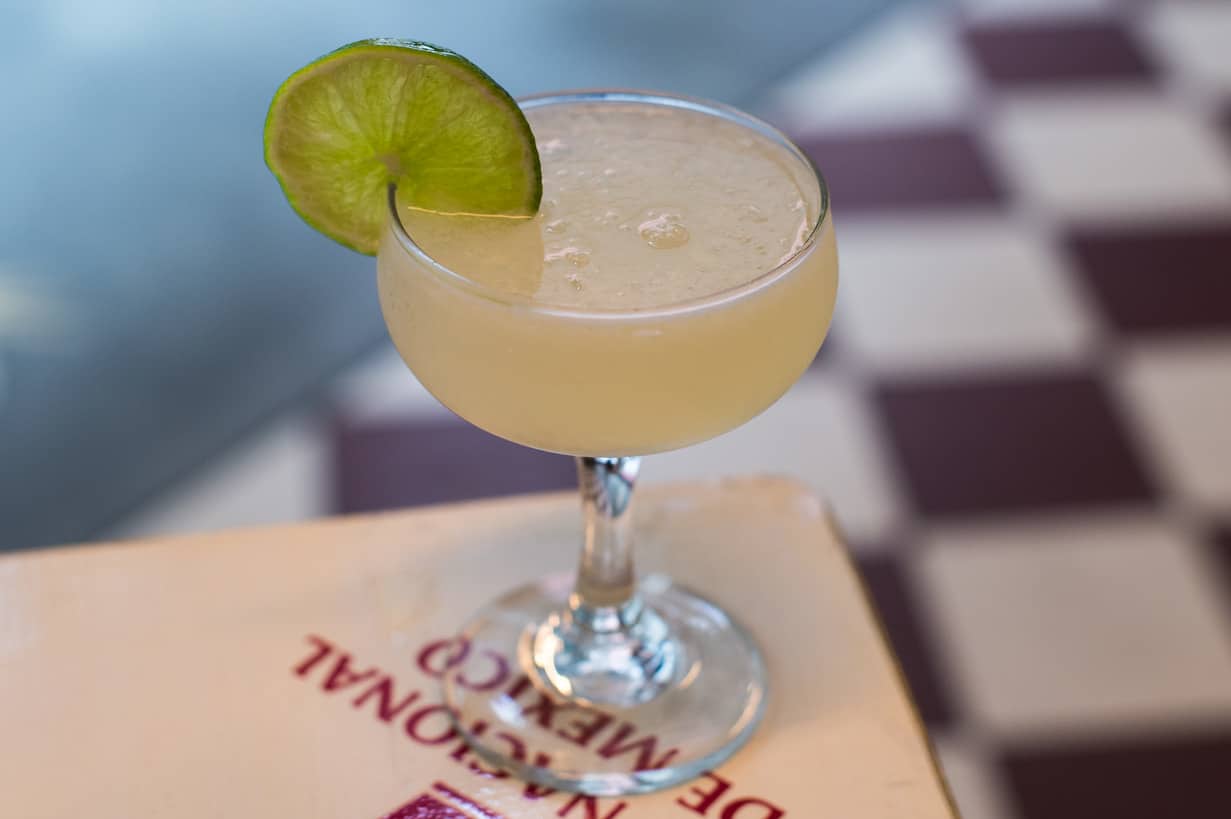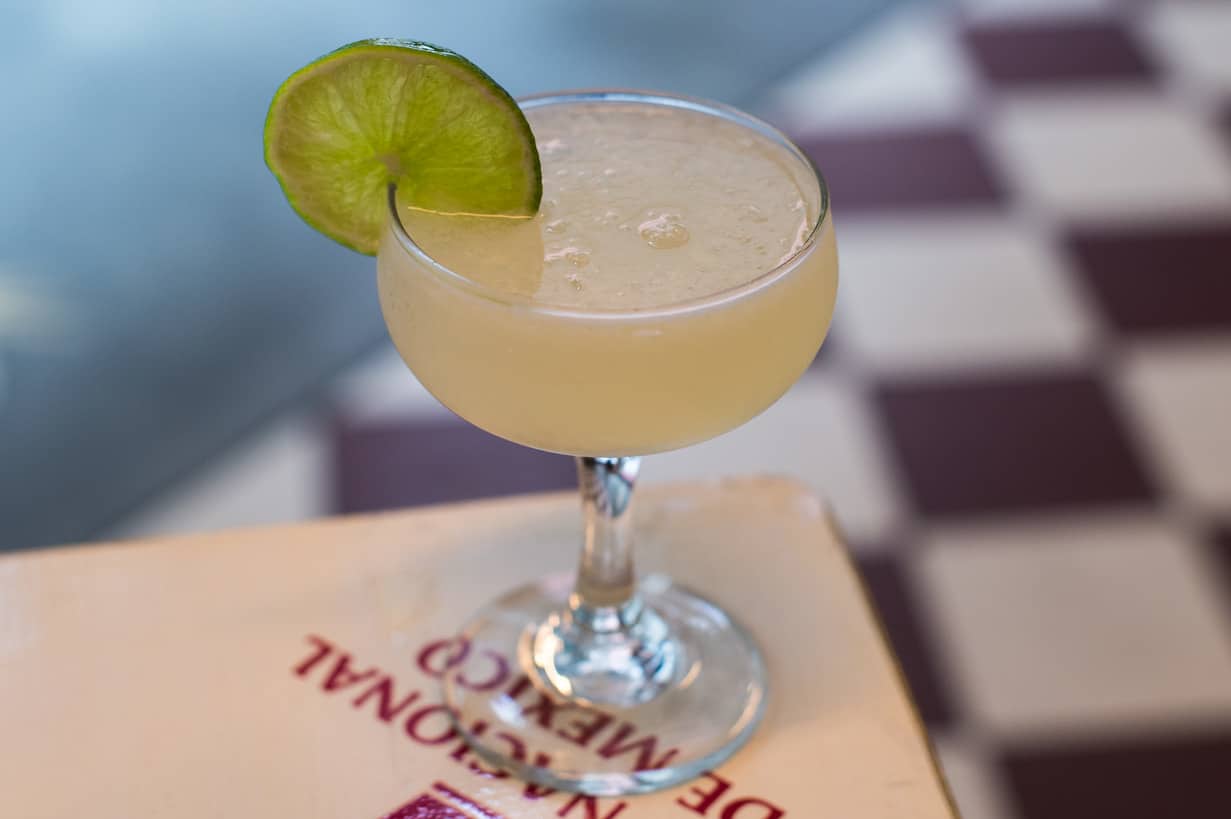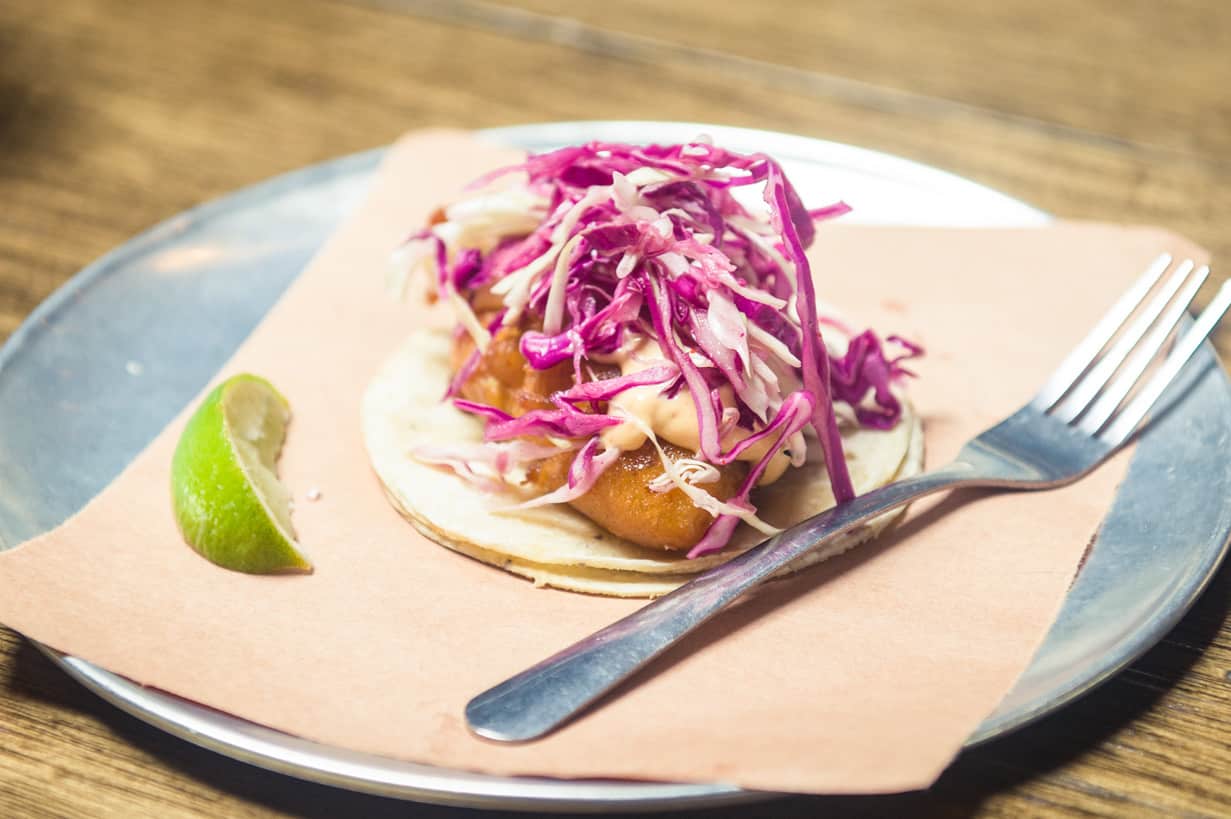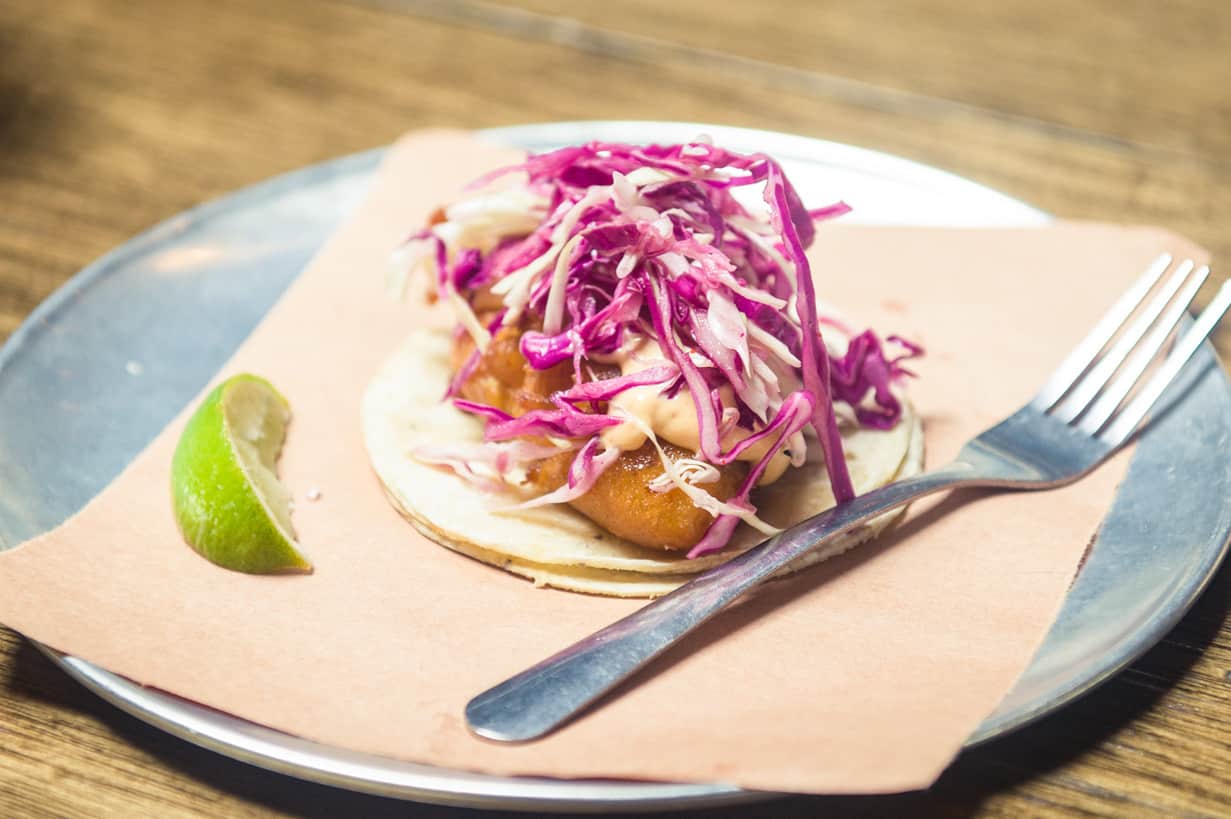 (Photo Credit: Tacombi)
This restaurant features nine different taco options ranging from al pastor and crispy fish to vegetarian such as the maiz and poblano. Although there is not much on the menu, what is there packs a big punch. Do not be fooled by the small size of house made tortillas, one taco is plenty filling, especially if paired with the guacamole and chips! Although it is called the Cafe El Presidente, the restaurant itself houses a juice bar, plentiful seating and an oversized open kitchen format including a tortilleria.
Not a table in the building skipped the Guac and Chips so naturally we ordered a tray as well. The fresh chips were delicious and Tacombi makes sure to give you a healthy portion of guacamole. Whether you go for a quick drink or a group dinner, I suggest this make your order. My group went with a divide and conquer method to try and sample as many different tacos as possible. Trust me in this one, no matter which combination you choose you are sure to be pleased.
Tacombi is all about staying true to authentic Mexican culture. The space is vibrant and full of life and the food is made fresh and with love. With three locations within New York City (Nolita, Flatiron, and Gansevoort Market) as well as availability on Seamless, this delicious cuisine is never far out of reach.
Happy Dining,
D'Aisha
Instagram: @imdsmit
Be sure to check out thevirtuouslife.net