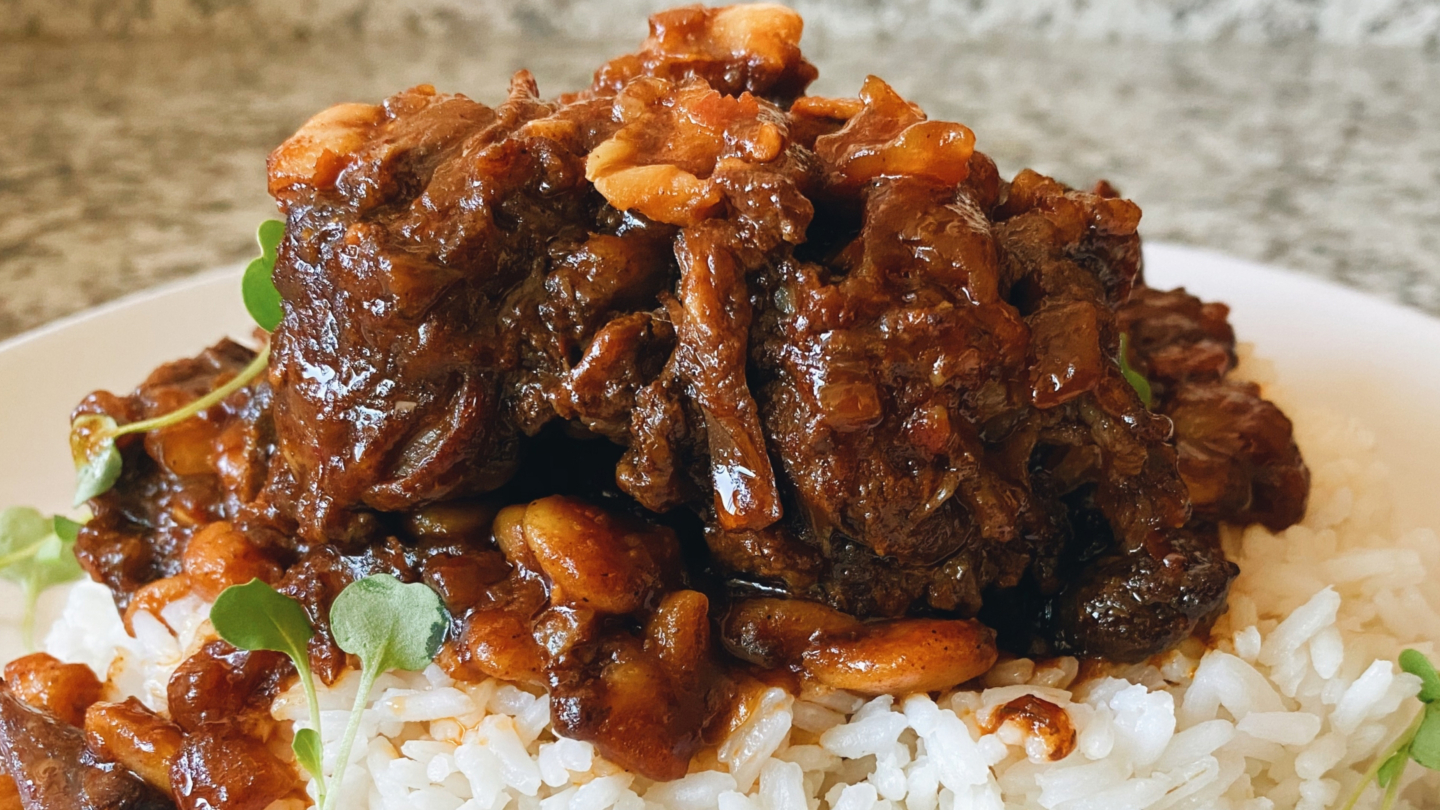 There's nothing quite like a warm and hearty stew to satisfy your cravings. And when it comes to stews, this Slow-Cooked Oxtail Stew is a true standout. This delicious and flavorful stew is made with tender oxtail meat that has been slow-cooked to perfection, resulting in a melt-in-your-mouth texture that's truly unforgettable. With a rich and savory sauce made with aromatic herbs and spices, this dish is the ultimate comfort food . Whether you're a seasoned pro or new to slow-cooking, The Best Slow-Cooked Oxtail Stew is a must-try recipe that's sure to become a favorite in your home.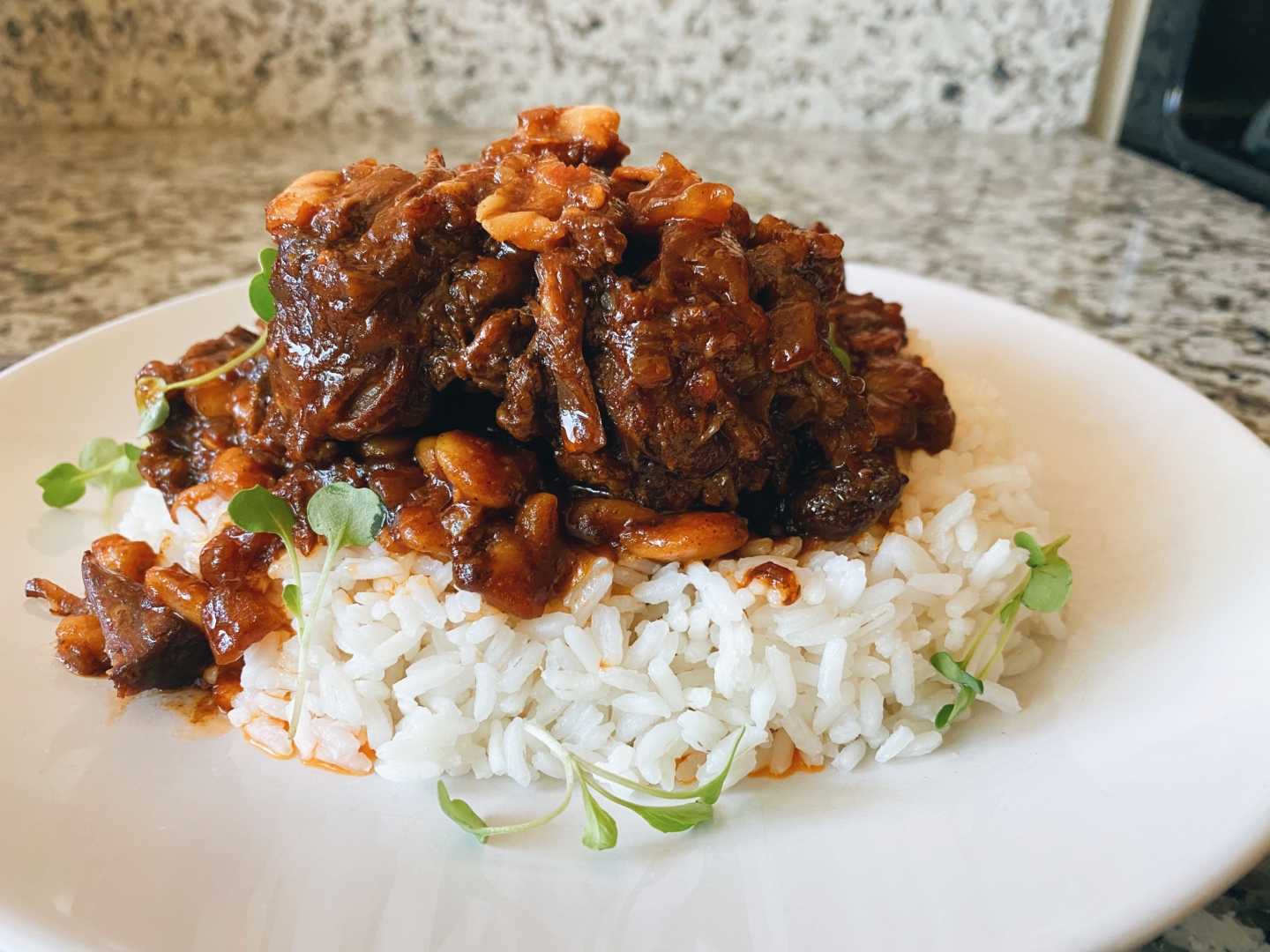 Ingredients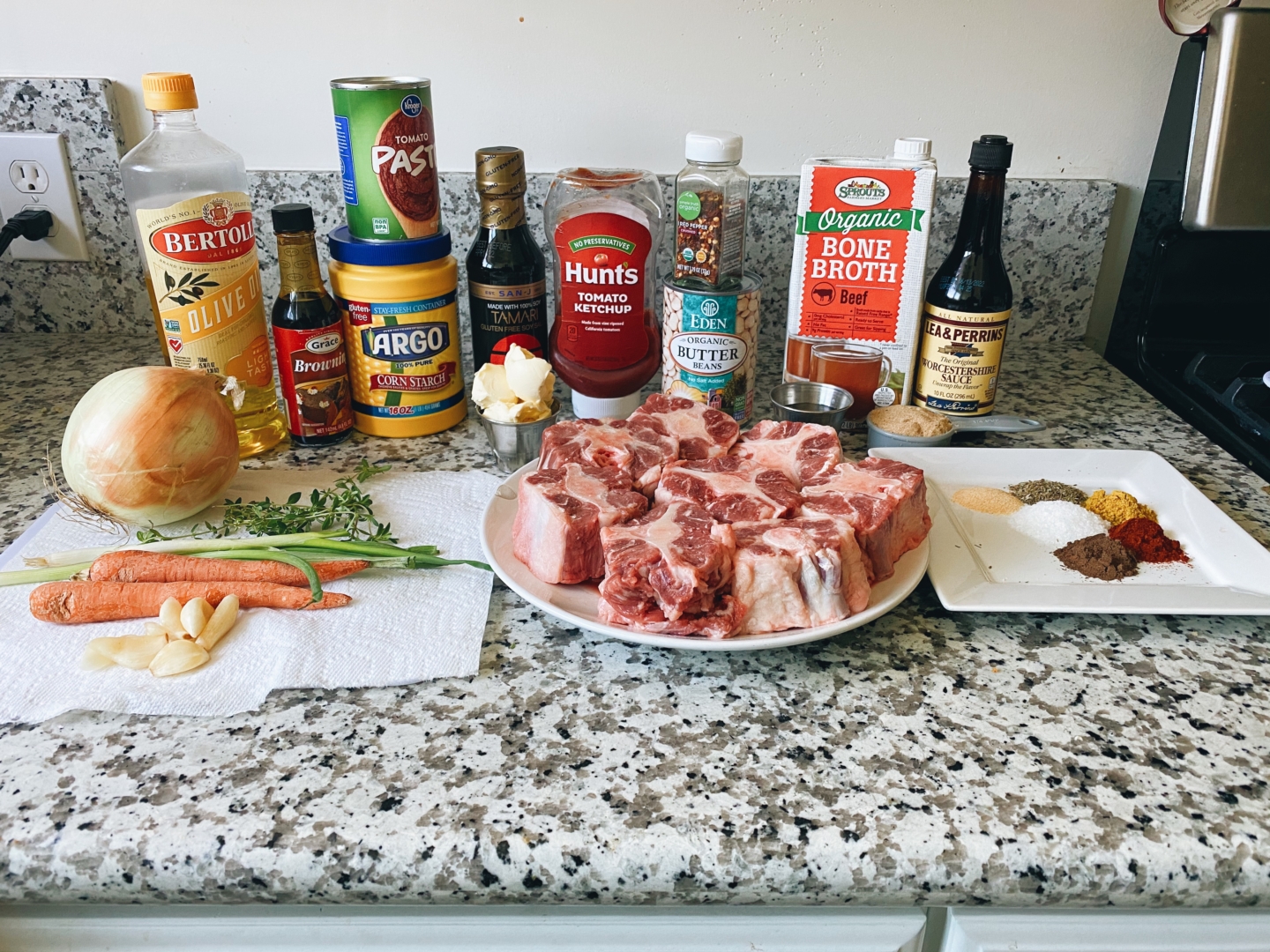 3 lbs oxtails
¼ cup brown sugar
1 Tbsp soy sauce
1 Tbsp Worcestershire Sauce
1 Tbsp salt
1 tsp garlic powder
1 tsp all-spice
1 tsp curry powder
1 tsp dried thyme
1 tsp paprika
1 tsp browning
2 Tbsp olive oil
1/4 C ketchup
1 yellow onion chopped
4 green onions chopped
1 Tbsp minced garlic
2 whole carrots chopped
1 Tbsp red pepper flakes
1 cup beef broth
2 Tbsp. tomato paste
2 Tbsp water
2 Tbsp cornstarch
1 16 oz can Butter Beans drained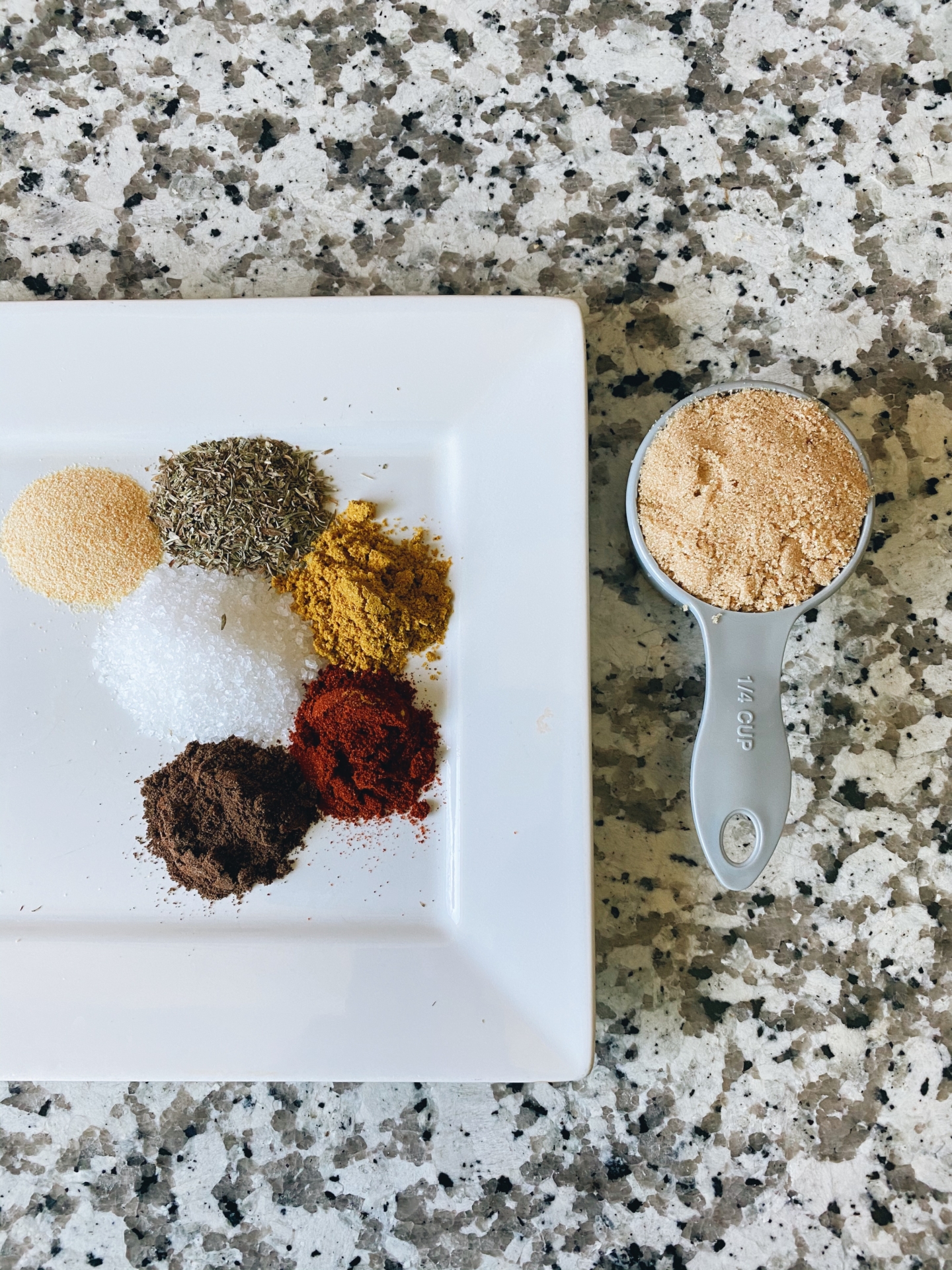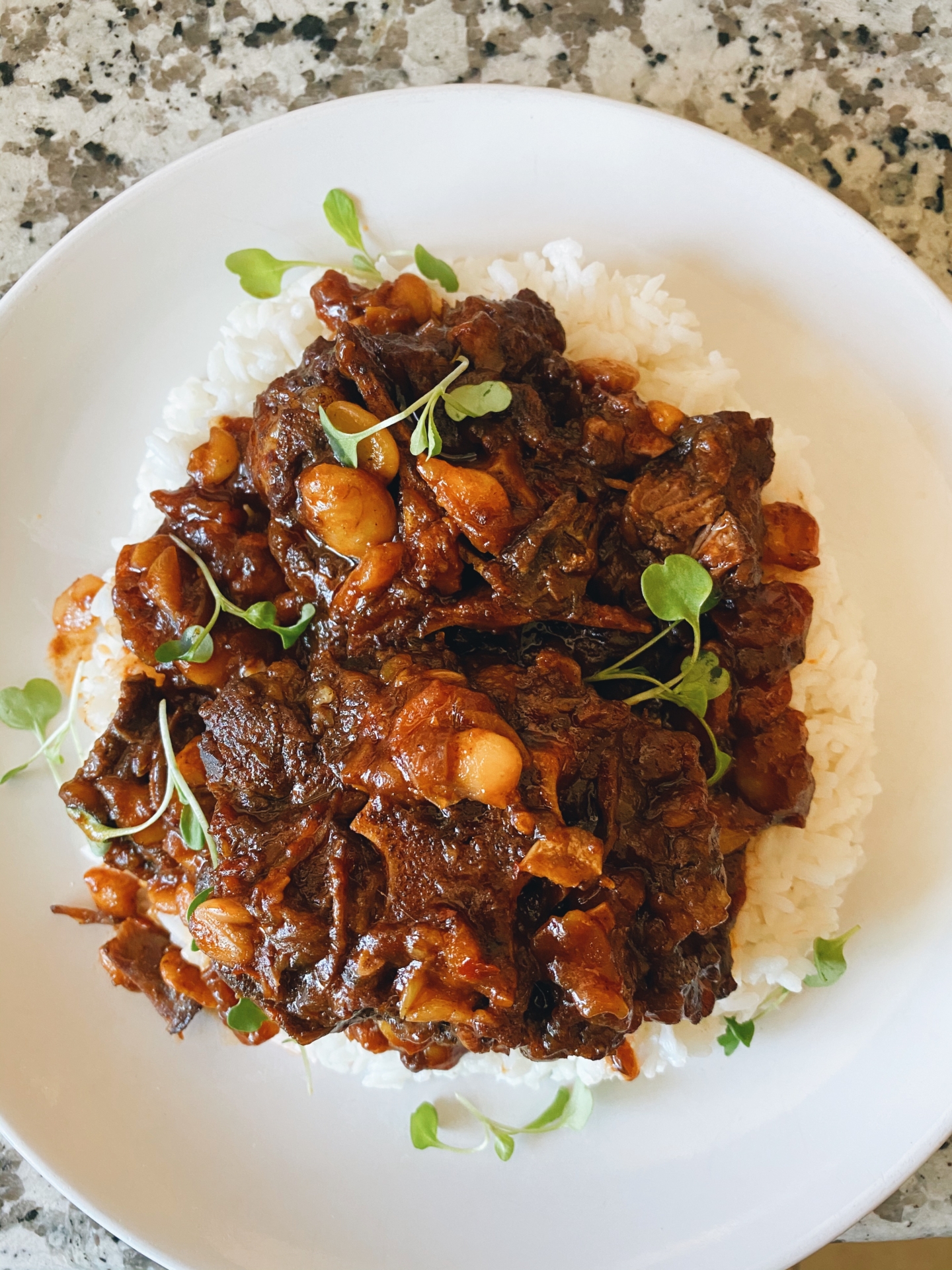 Instructions
Rinse oxtails with water and vinegar and pat dry. In a bowl, mix together brown sugar, salt, garlic powder, allspice, dried thyme, paprika, and curry powder. Coat both sides of the oxtail pieces with the mixed spices.
Set the pressure cooker on High Sauté and once it's hot, add olive oil. Next, add your oxtail pieces to the pot, and sear until they are brown on each side.
Remove the oxtail pieces afterward and place them in a bowl.
Deglaze the pressure cooker by adding 1 Tbsp of Worcestershire Sauce to the pot. Take a wooden spoon or spatula and deglaze the pot by removing the brown bits at the bottom. Then add your vegetables (yellow onions, green onions, carrots, garlic, and red pepper flakes. Stir and sauté for about 5 minutes or until the onions have softened.
Add beef broth, soy sauce, ketchup, and oxtails to the pressure cooker.
Cover the pressure cooker, seal, and cook on high pressure for 45-50 minutes. Once the timer is done, allow the pressure cooker to naturally release.
Open the lid and remove oxtails, leaving the liquid behind. Turn Pressure Cooker on sauté. Once the liquid begins to simmer, in a separate bowl, combine cornstarch and water together to create a slurry. Stir into the simmering stew. Add tomato paste, and browning, stir together.
Add drained butter beans into the stew and allow to simmer for about 5 minutes, until liquid is slightly thickened and butterbeans are warmed.
Add the oxtail pieces back to the pressure cooker. Serve this with rice or side of your choice and enjoy it 🙂.
Don't forget to share your photos on social media and hashtag, #dinnerwithtayo.