If you are looking for a delicious and healthy meal, this Korean BBQ Beef Burrito is a great option. Korean BBQ Beef Burritos are a delicious and easy way to enjoy Korean food. They are perfect for a quick weeknight meal or a weekend barbecue. Korean BBQ Beef Burritos are made with simple ingredients, such as beef, rice, and vegetables. The beef is marinated in a Korean BBQ sauce and then grilled or pan-fried until cooked through. The rice is cooked separately and then added to the beef and vegetables. The dish is then served in a tortilla with your favorite toppings, such as kimchi, seaweed salad, and cucumber salad. The result is a flavorful and satisfying meal that will have everyone craving for more.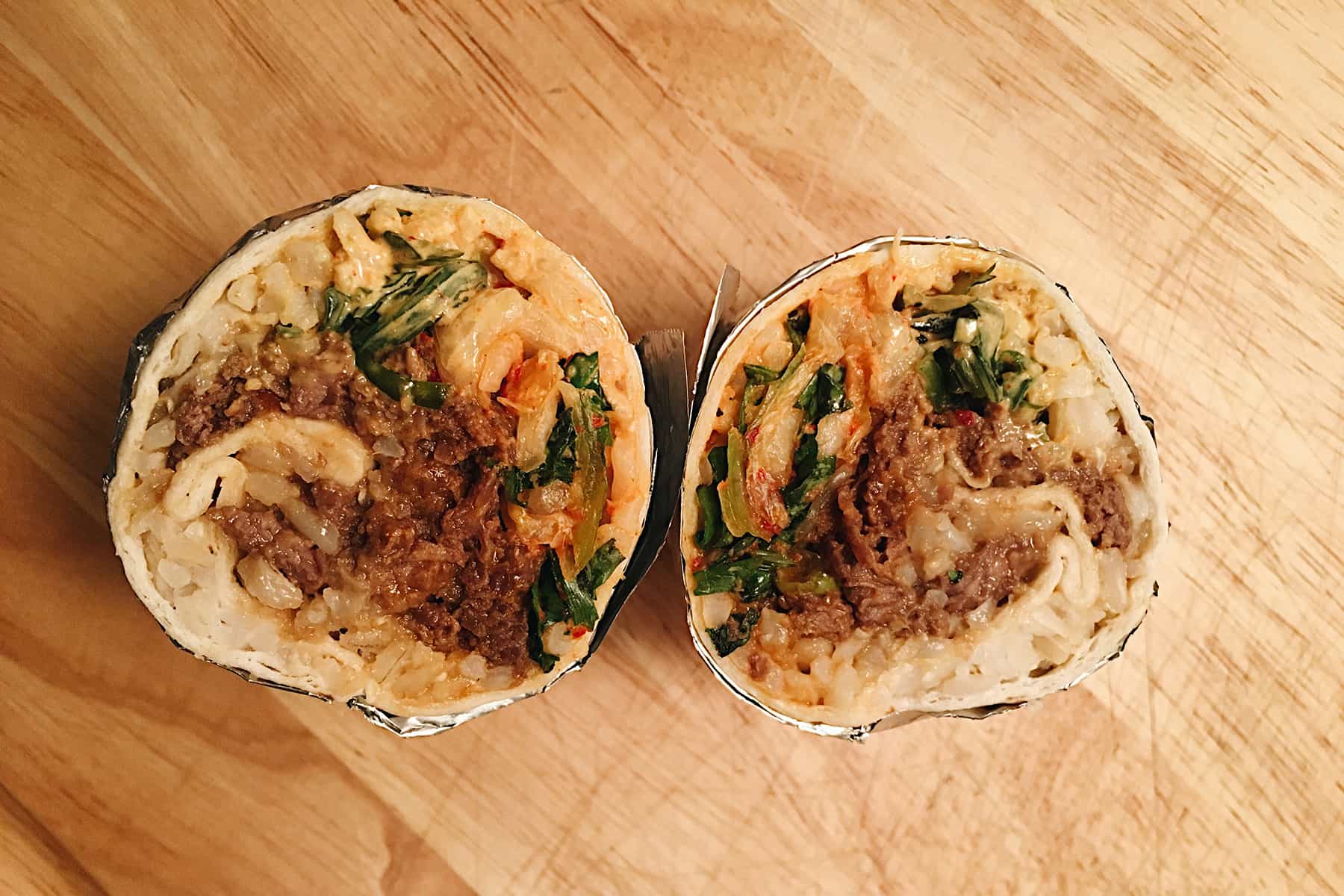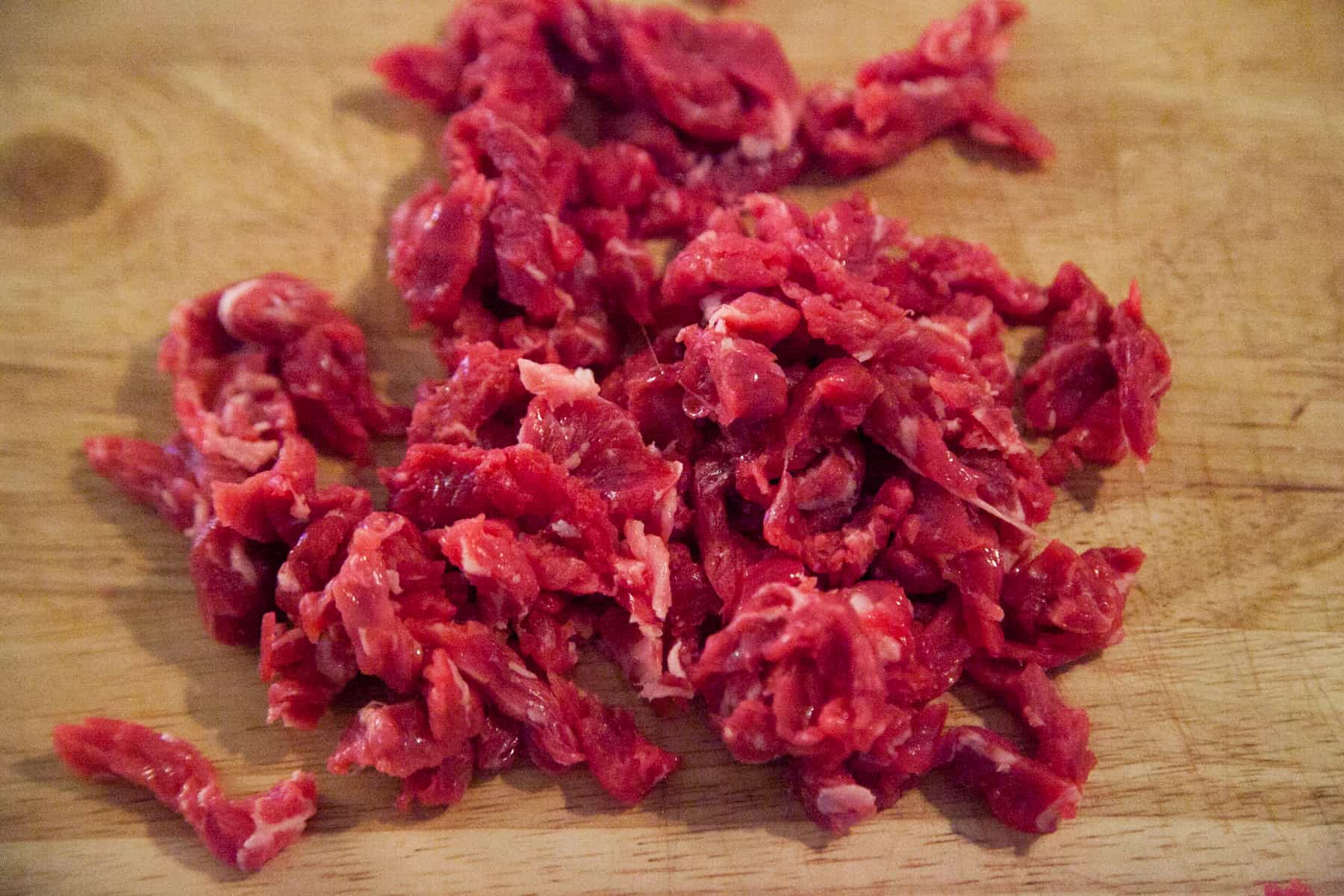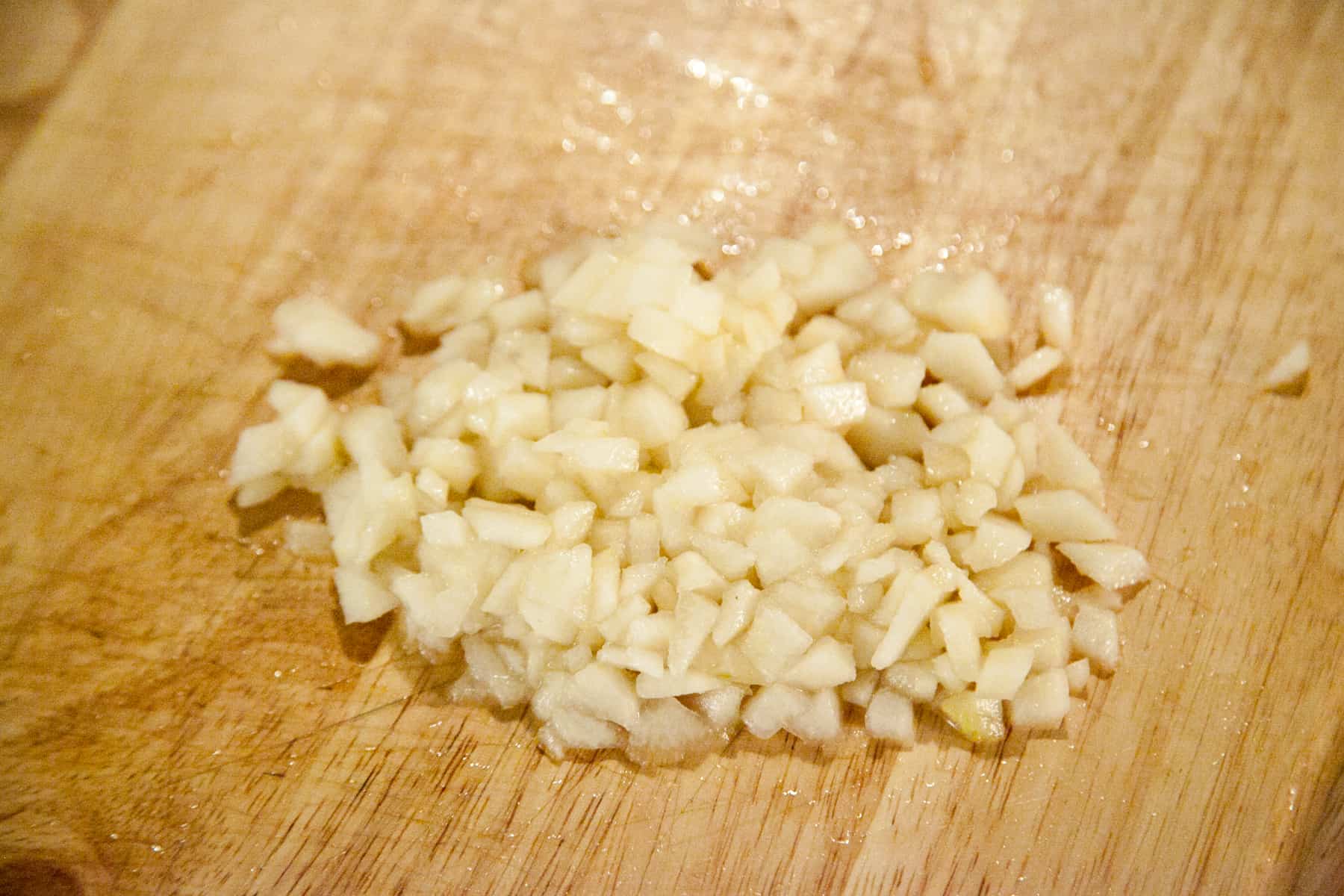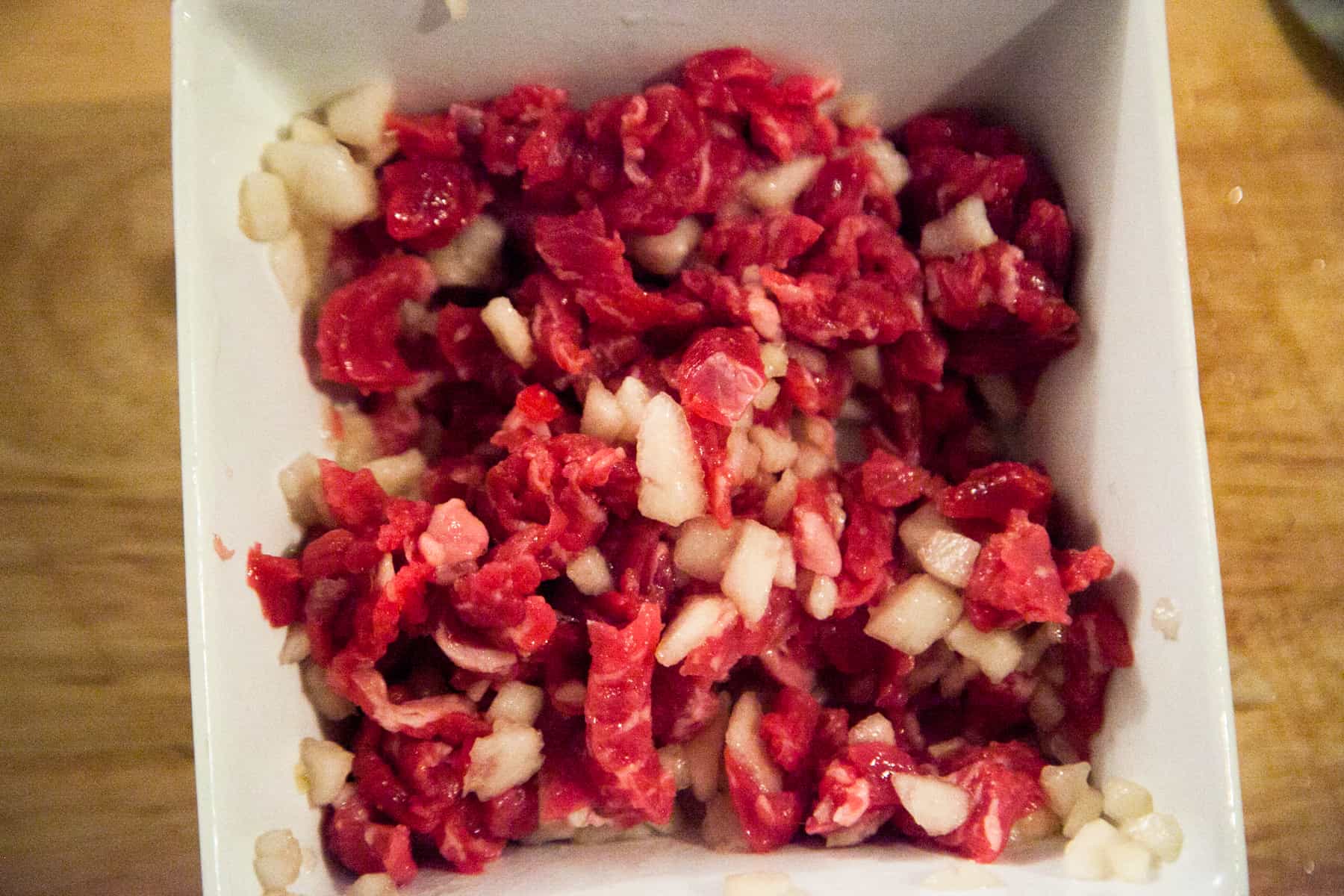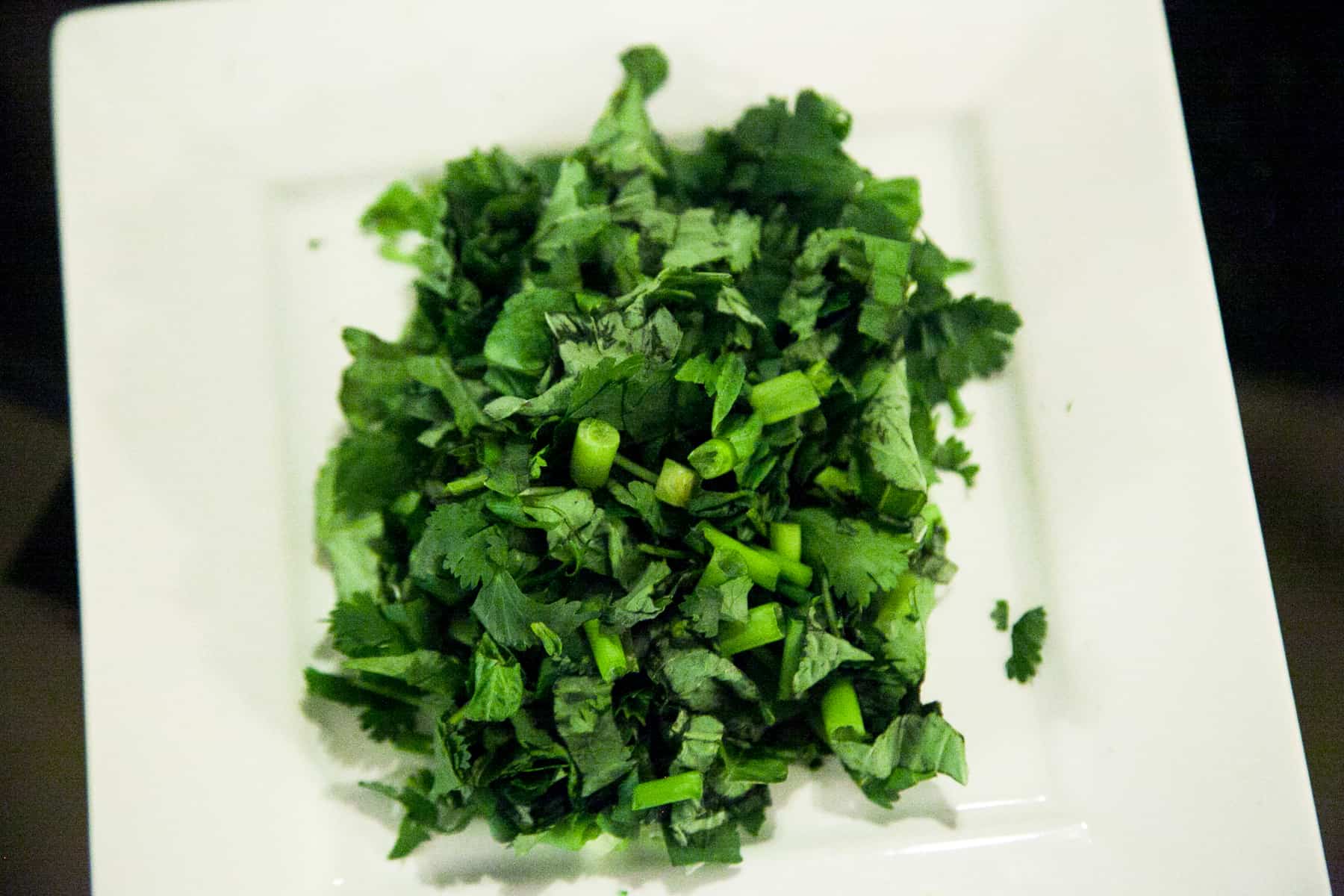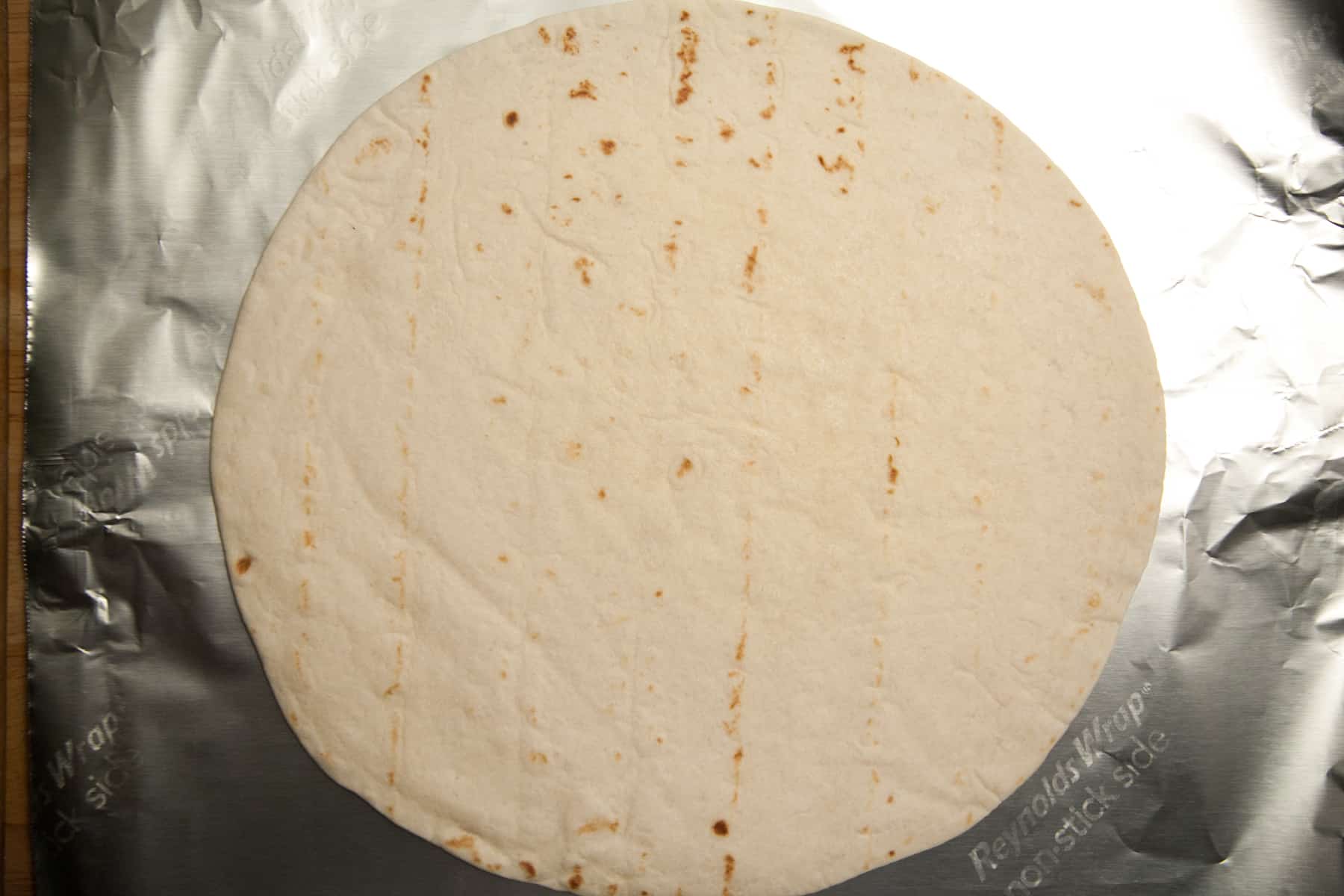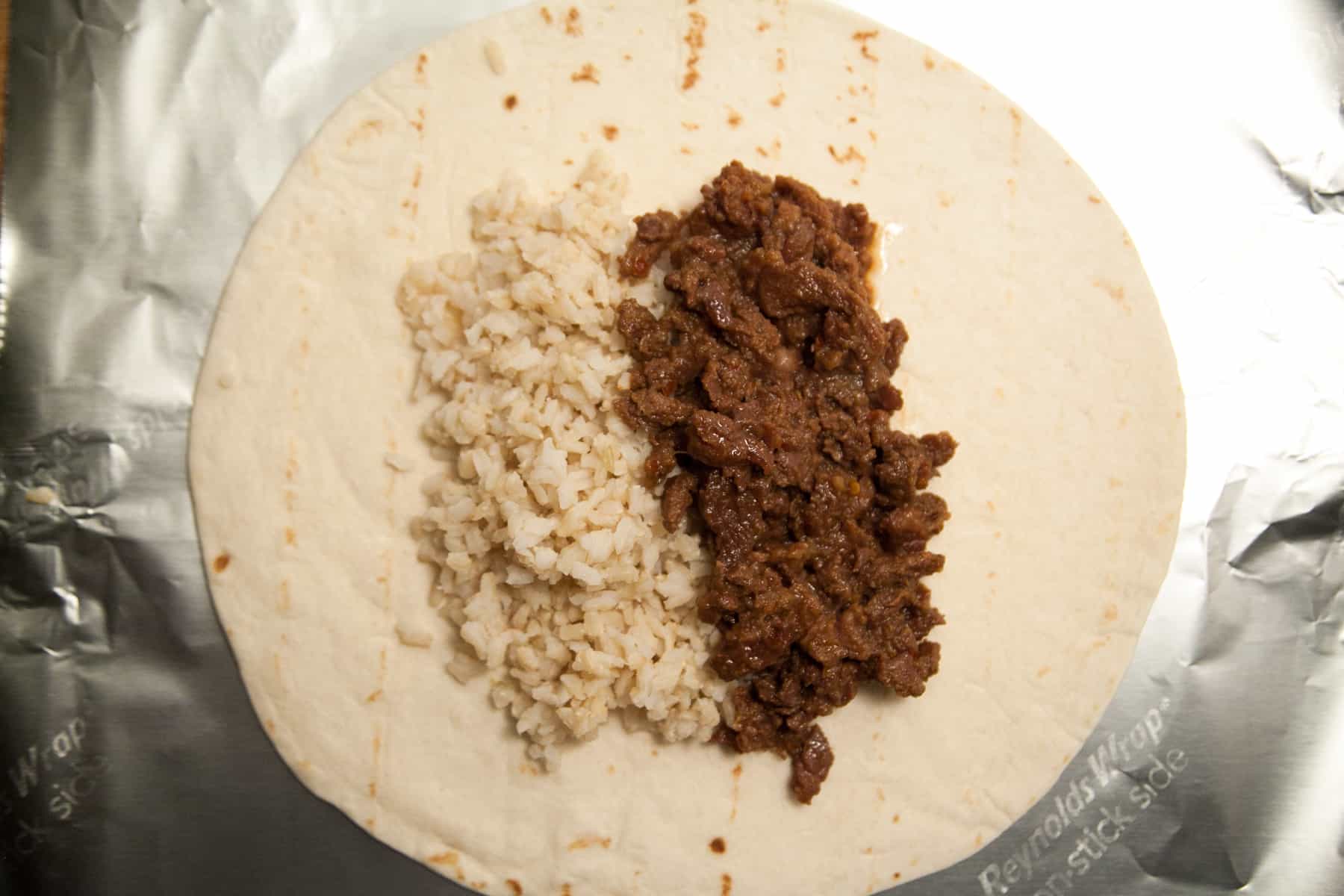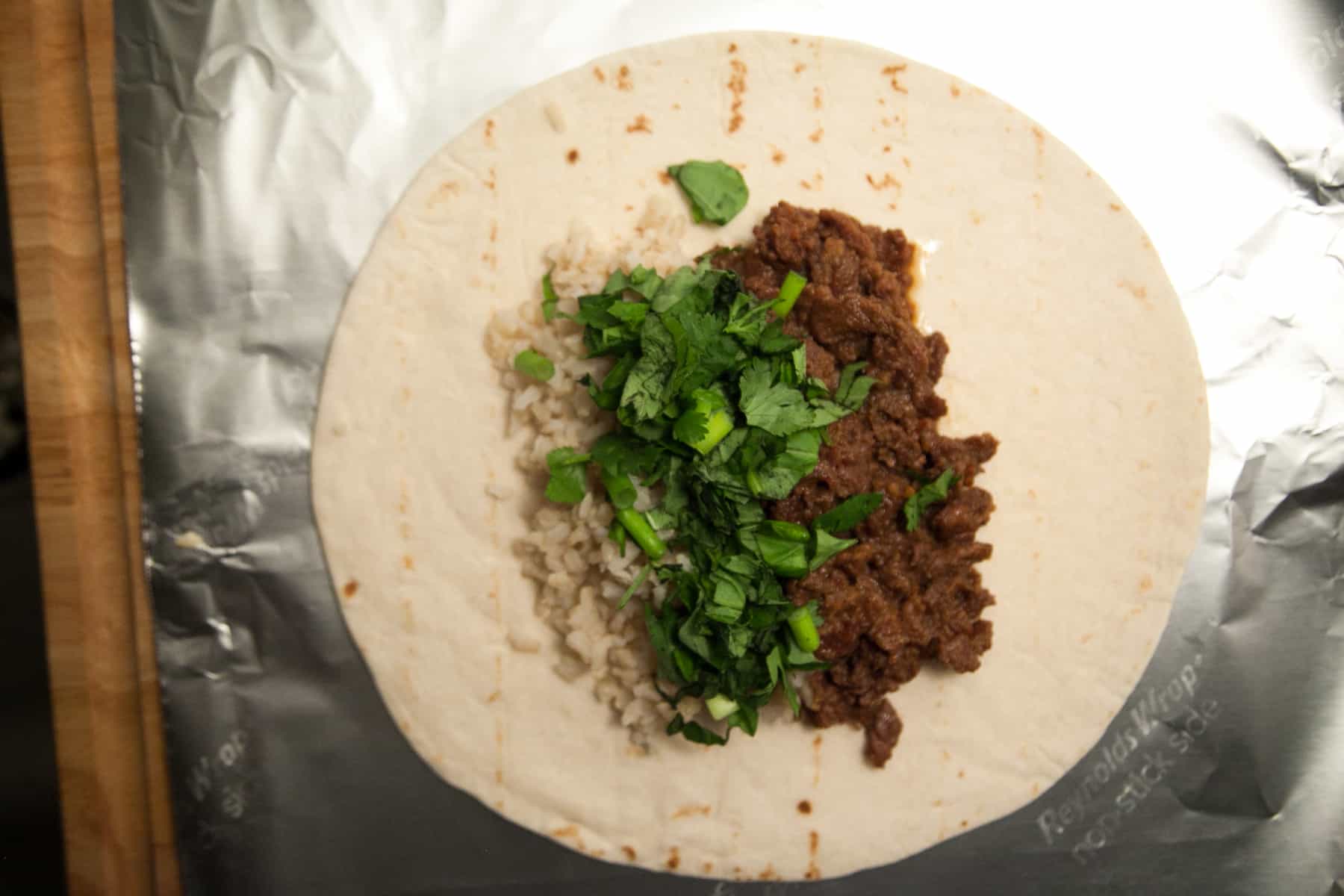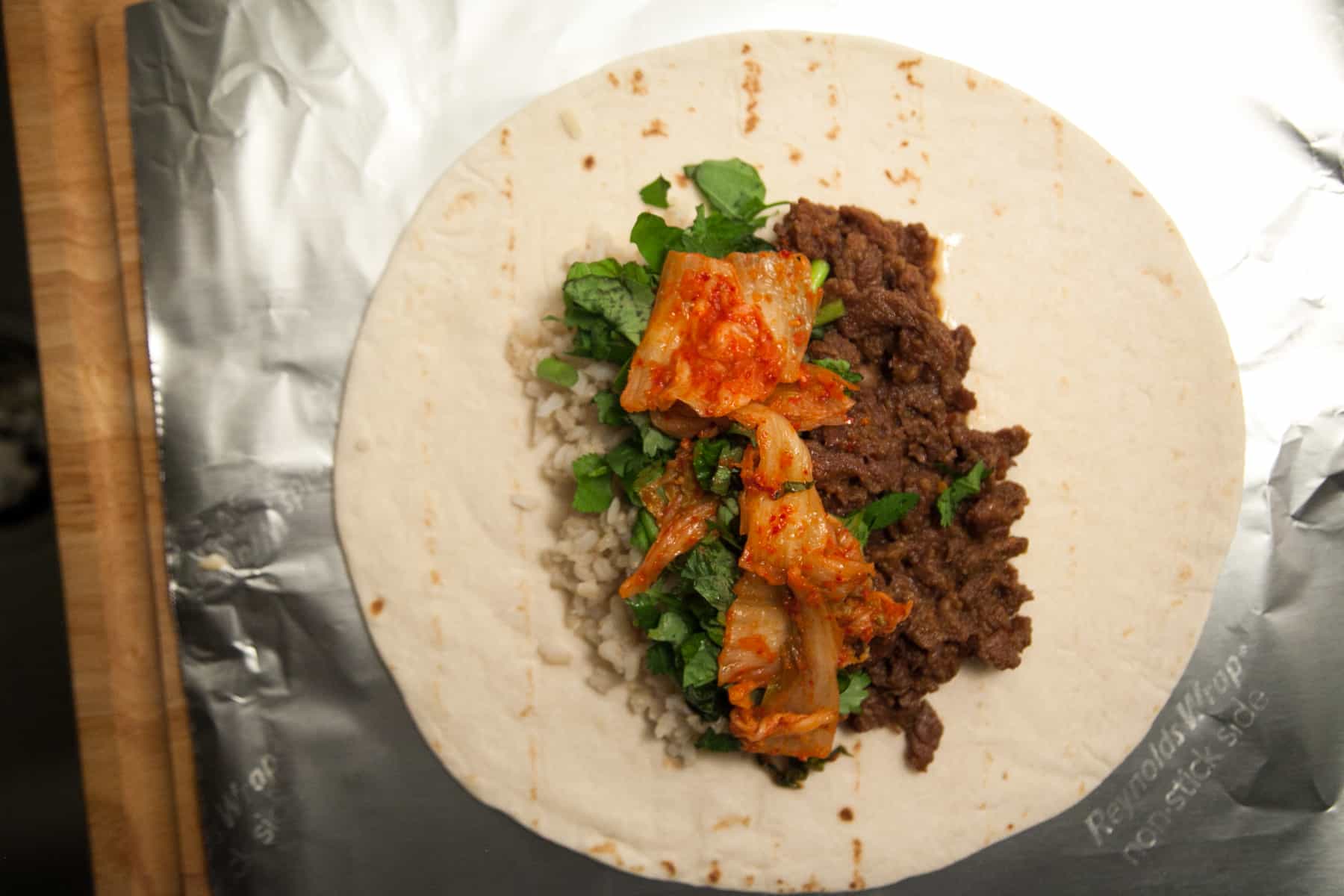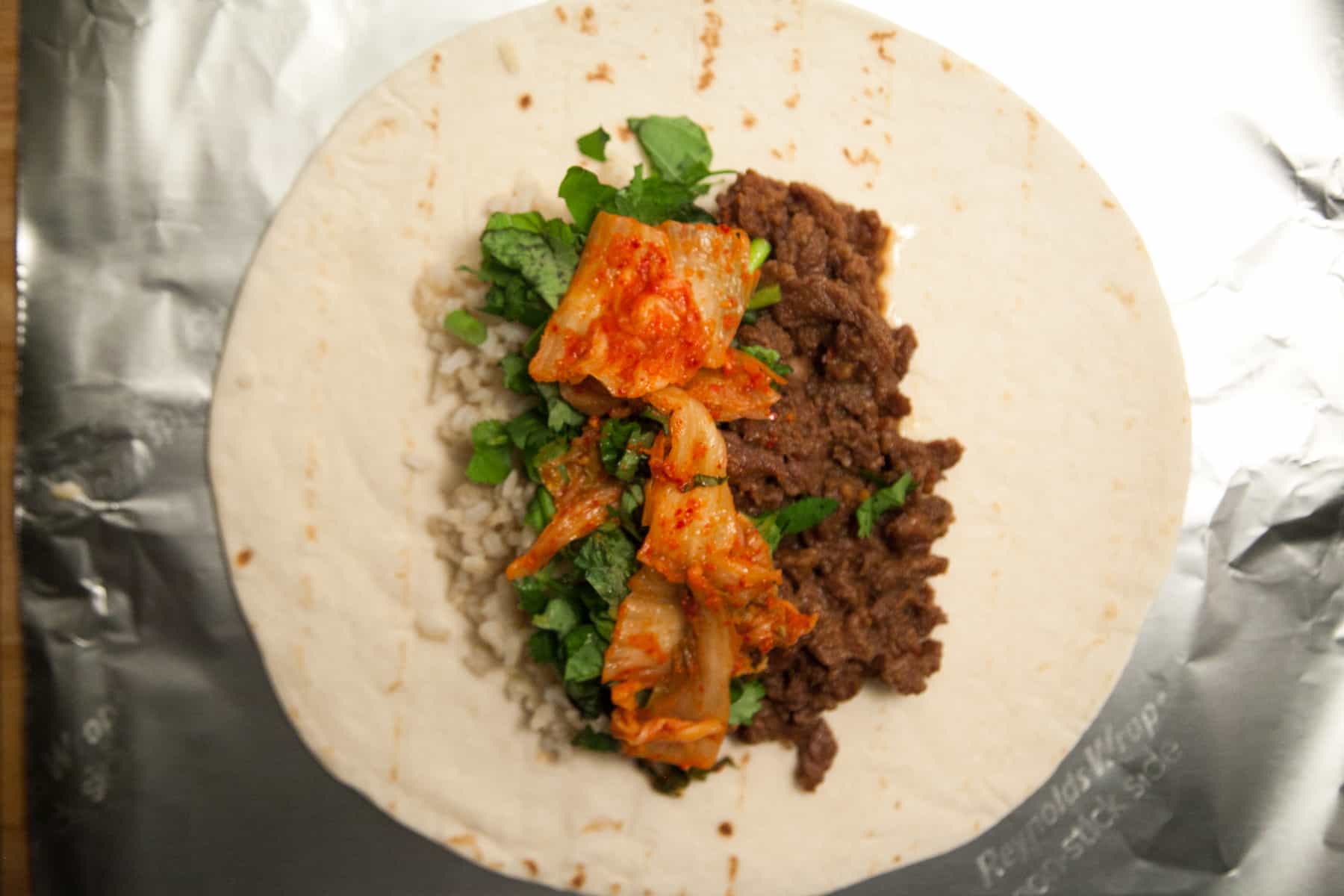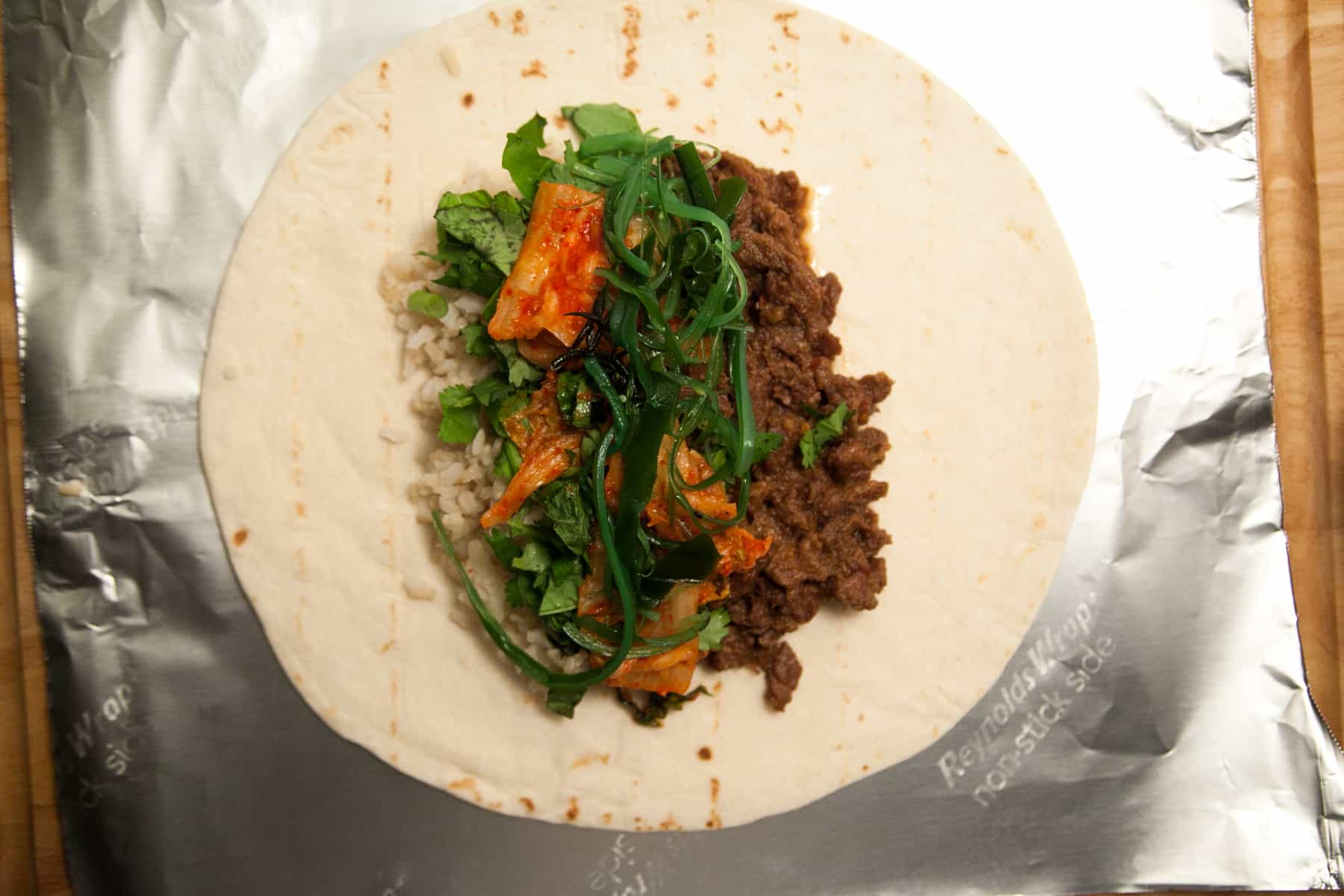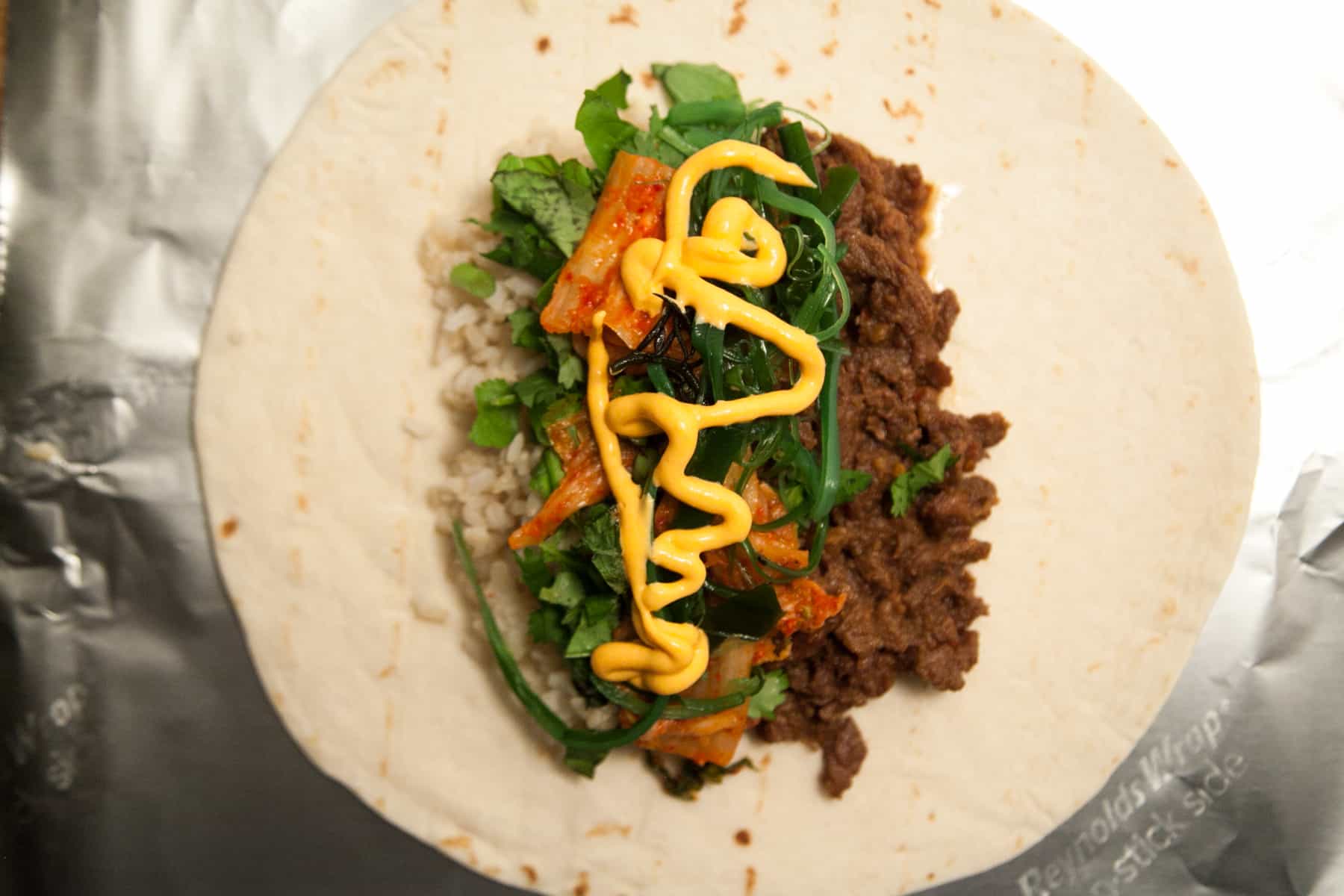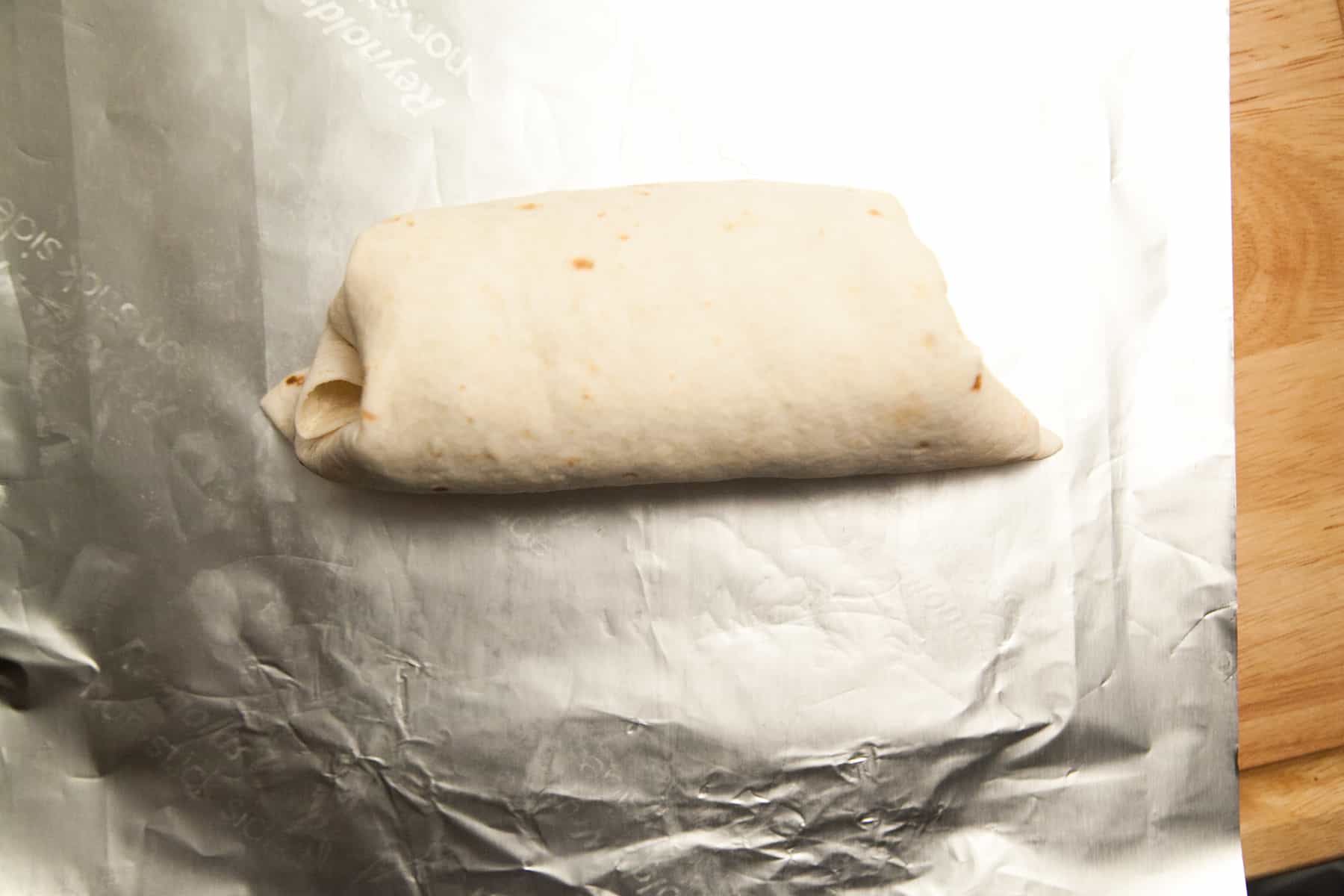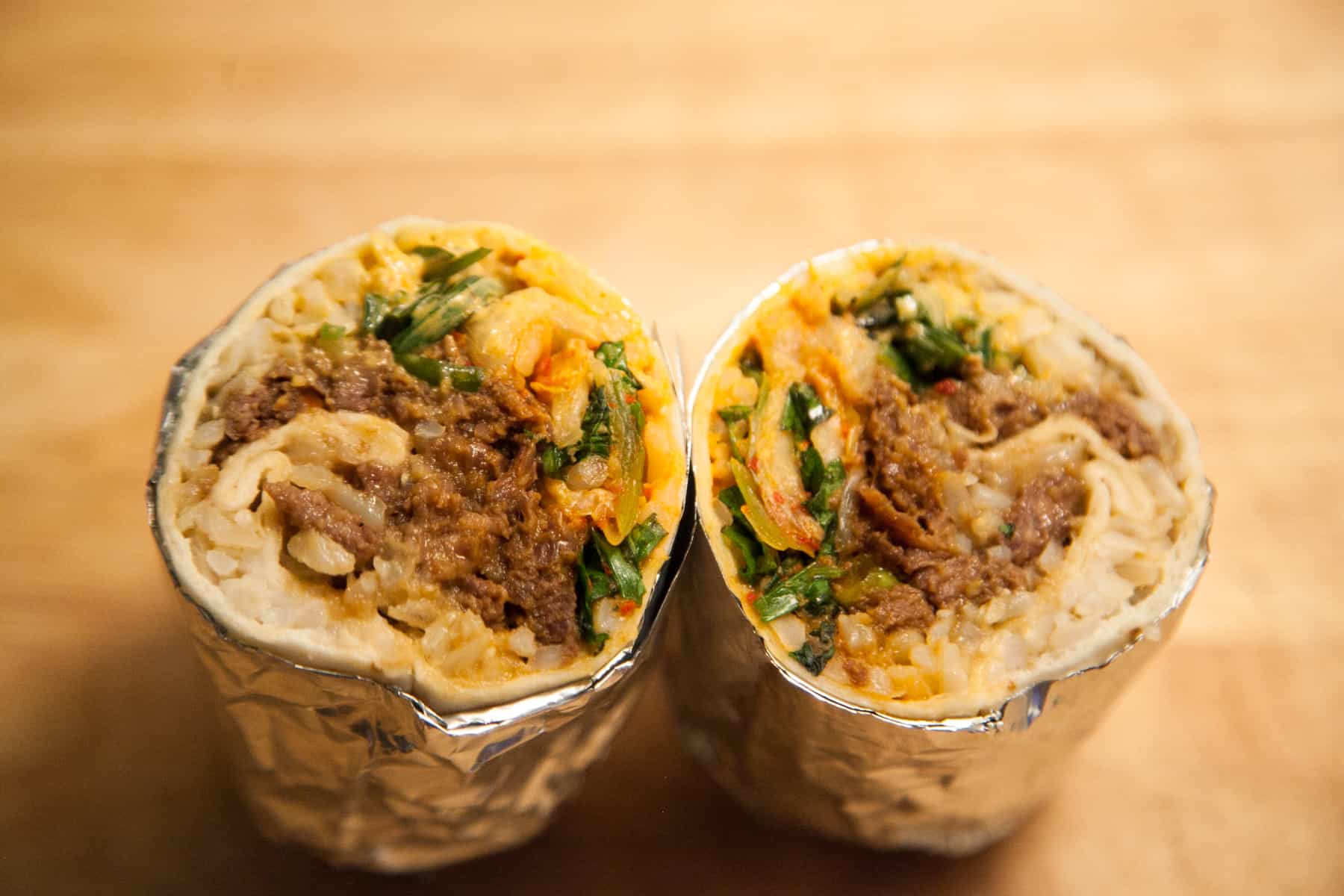 Ingredients
1 lbs. thin slice sirloin
1 pears, peeled and cut into chunks
2 tsp of garlic seasoning
¼ cup soy sauce
1 Tbs brown sugar
1 Tbs oil
Cooked brown rice
Cilantro, basil, and green onions
kimchi
Sriracha mayo sauce
large flour tortillas
Instructions
Thinly slice the beef into small pieces (see picture above), peal and cut the pear into small chunks. In bowl, add beef, pear, garlic, brown sugar and soy sauce, mix together.
Place the beef and mix into a pot, add oil, cover and cook on low-medium heat for 15-20 minutes or until the beef is tender and delicious.
Prep all your burrito fillings (cook the rice as directed on the instructions and mince the herbs)
Lay a flour tortilla flat on a piece of foil. Place the rice, meat, herbs, kimchi, and sauce in the middle of the tortilla. Fold the sides up, then roll it up front to back and wrap it with foil. Cut it in half and it's time to enjoy.
Enjoy! Make sure you tag #DinnerWithTayo, I would love to see your dish.