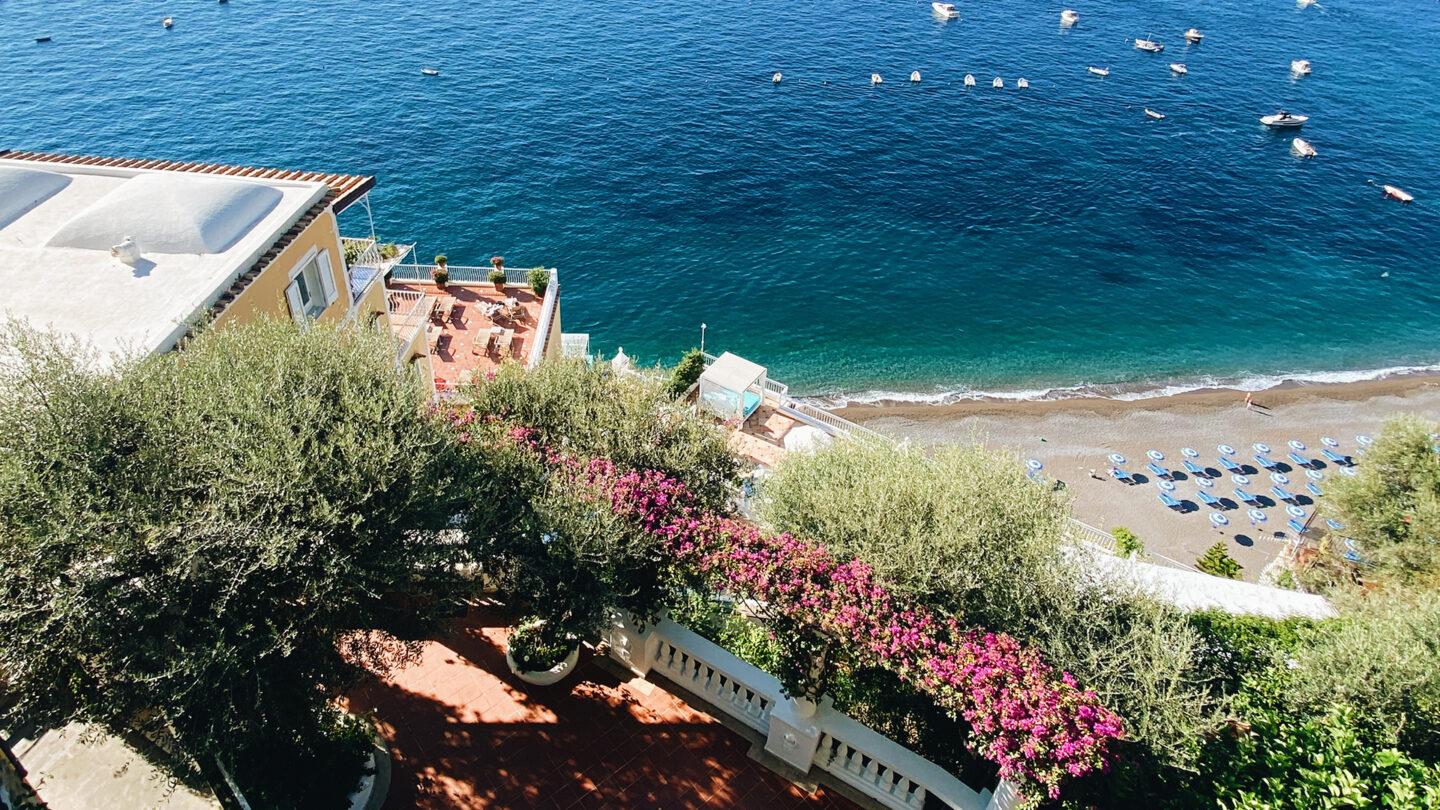 We are launching a new and exciting dinner series that brings together the robust, hearty flavors of Italian food and the lively, spicy tastes of Nigerian cuisine with Chef Tayo
Chef Tayo, skilled and passionate about both food cultures, has crafted a 4-course family-style menu blending Nigerian and Italian dishes to tantalize your taste buds. Tayo deeply values family-style dining as a way to foster community and connection through food. To elevate your dining experience, each dish is paired with specially selected wines that highlight its unique flavors.
In addition to offering a delightful culinary experience, this event also supports a meaningful cause. We're proud to contribute a portion of our proceeds to the Jikoni Recipe Archive, a non-profit dedicated to preserving and celebrating the diverse food traditions of Africa. This organization collects and shares stories from cooks past and present, showcasing Africa's rich culinary heritage.
By attending our dinner series, you will not only enjoy fantastic meals but also support Jikoni Recipe Archive's valuable work. This dinner series is throughout the month of October and seats are limited, so reserve yours today! (Link's in the bio)
We look forward to sharing delicious wine, incredible food, and the significant contributions of African cuisine to the culinary world with you. Join us for an evening filled with delightful dishes and memorable moments!
See you at the chef's table! 🎉🍴
Creamy Amore Pepper Soup, is a tasty blend of classic Nigerian spice and Italian creaminess. Imagine the warmth of Nigerian pepper soup, but with a smooth, velvety touch from Italy. It's a spicy treat that feels like a cozy hug with every spoonful. Perfect for those who love a mix of bold and gentle flavors!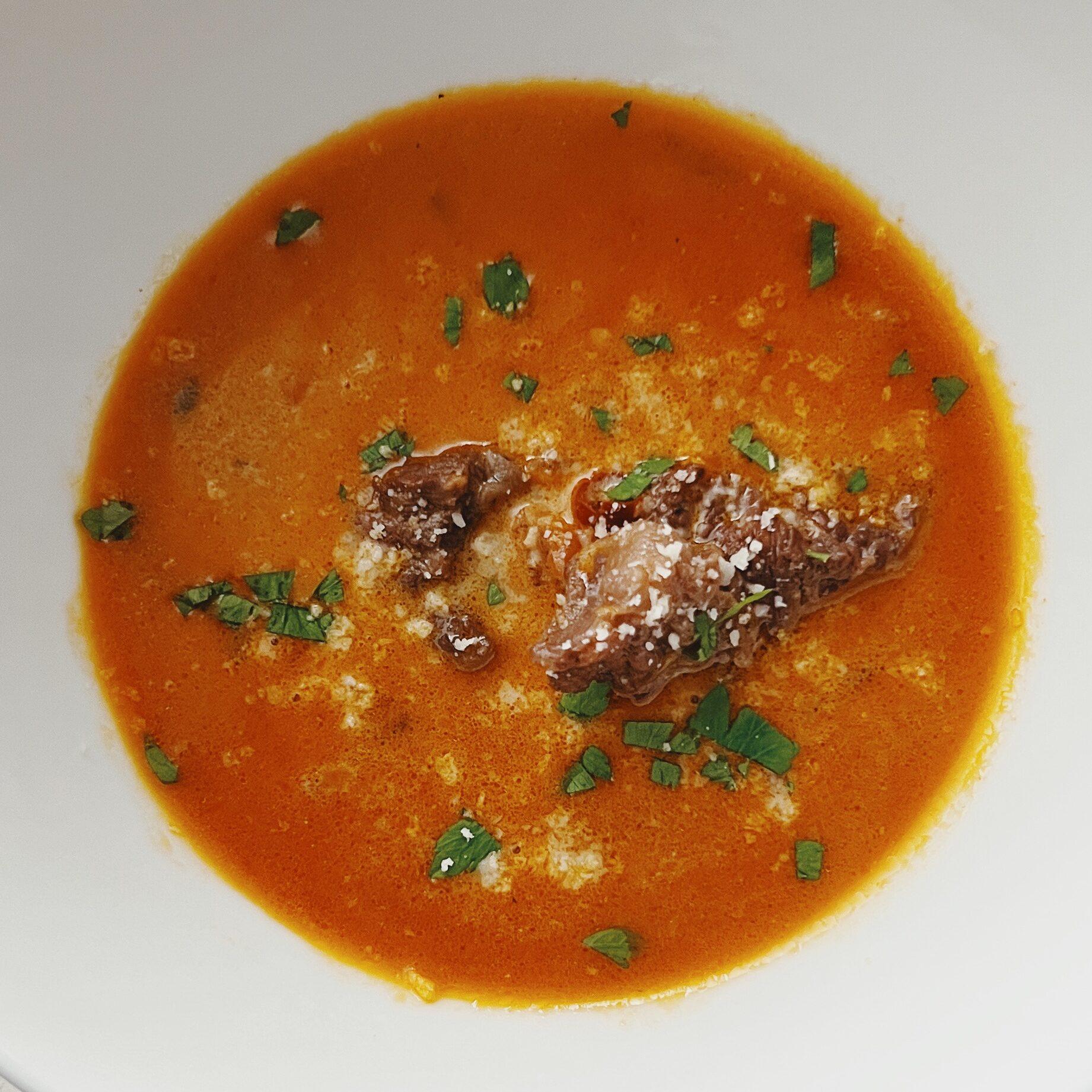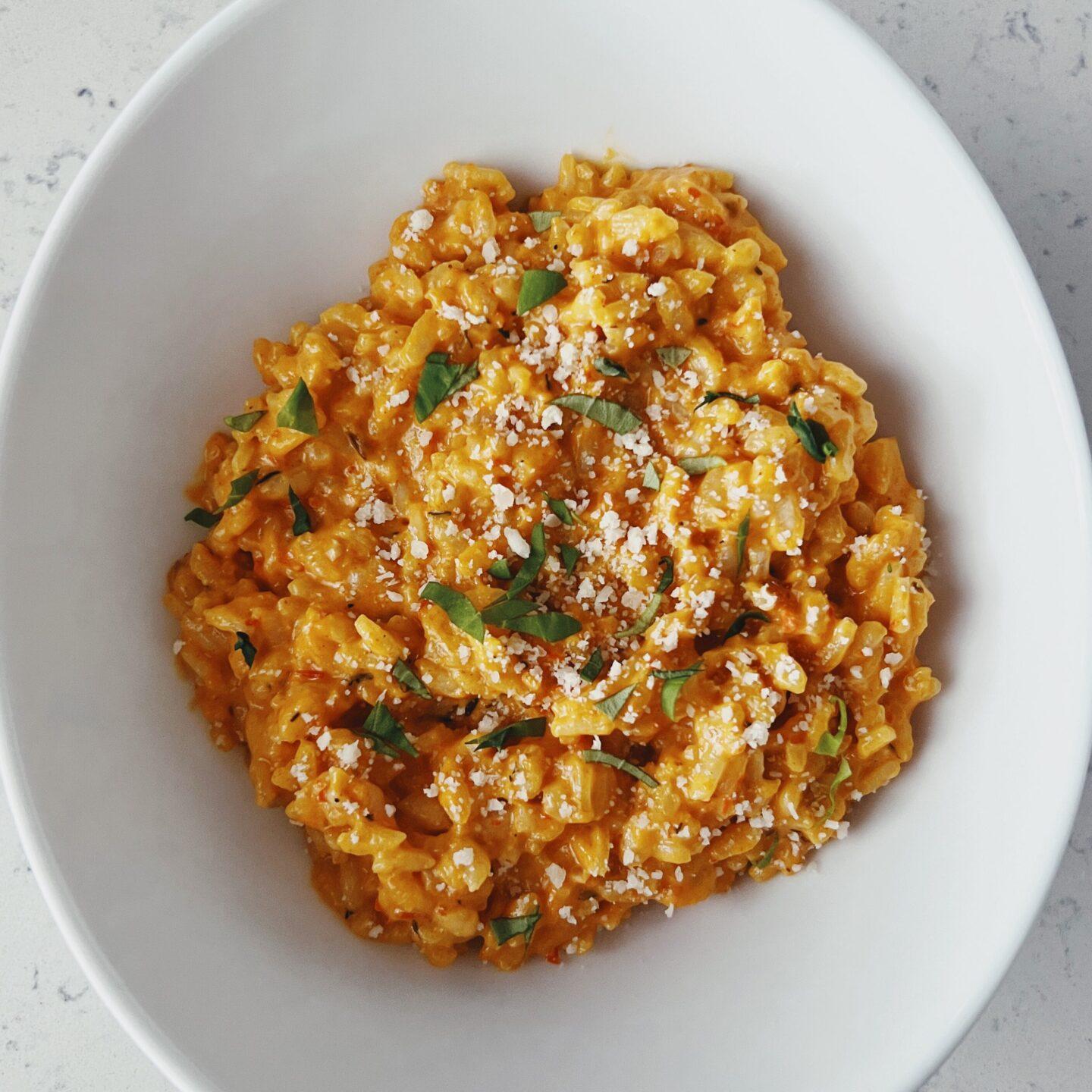 Jollof Risotto is a special and tasty dish that brings together the spicy and delicious Jollof rice from West Africa and the creamy and comforting Risotto from Italy. This dish is like a wonderful food adventure, with the bold and exciting flavors of tomato and spices from Jollof rice, mixed with the smooth and creamy texture of cooked Italian Risotto.
Yoruba Garden Ravioli is a delightful dish where Nigeria meets Italy on a plate! In this meal, the tasty and hearty Nigerian Efo greens join hands with creamy and soft ricotta cheese, all tucked inside homemade ravioli. Each bite offers a burst of rich flavors and comfort, creating a joyful dance of taste that you'll love. It's a true celebration of flavor!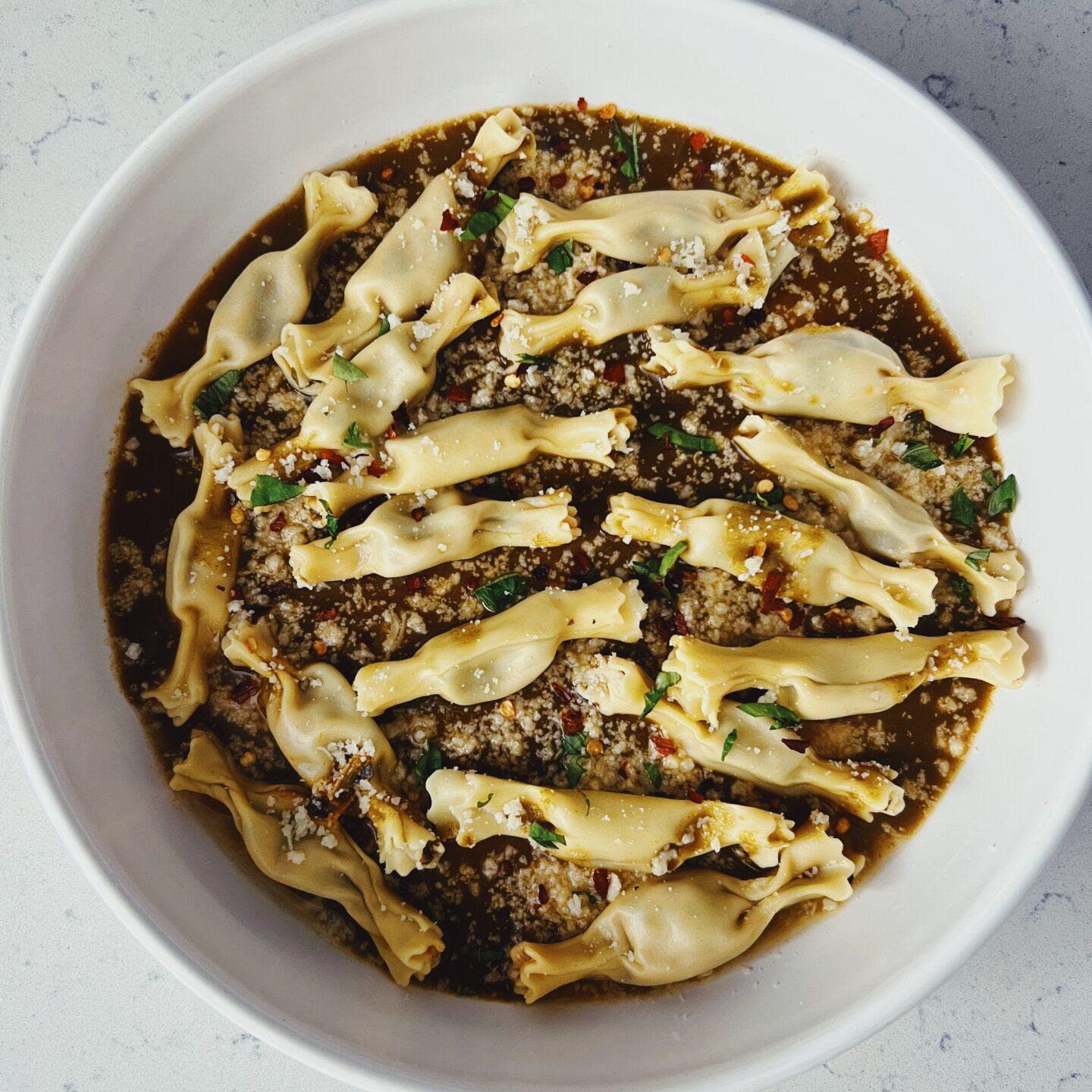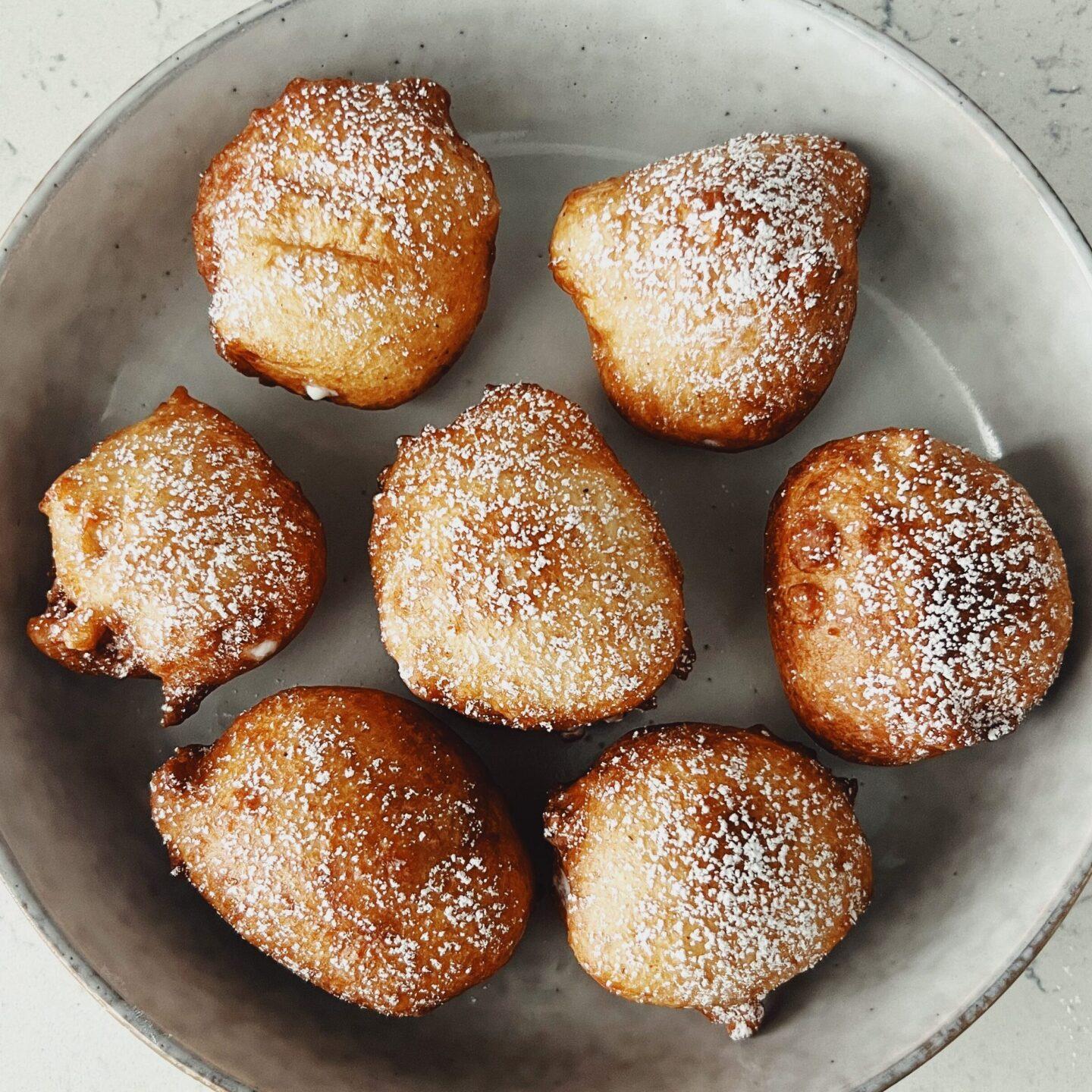 Golden Ricotta Puff-Puffs are like little pockets of joy! They're made from the crispy, fried dough we love in Nigerian puff-puff. But inside, there's a surprise: a creamy filling of ricotta cheese that tastes like honey and lemon. It's a fun dessert where Nigerian puff-puff meets yummy Italian flavors. When you bite into one, you get a mix of sweet, tangy, and creamy all at once. It's a tasty adventure that's sure to make your taste buds dance!
For list of ingredients in each dish please click here.
DATES & TIME
Saturday 10/7 | 10 seats available | 4 PM – 7 PM
Sunday 10/15 | 10 seats available | 4 PM – 7 PM
Saturday 10/21 | 10 seats available | 4 PM – 7 PM
Saturday 10/28 | 10 seats available | 4 PM – 7 PM
TICKETS