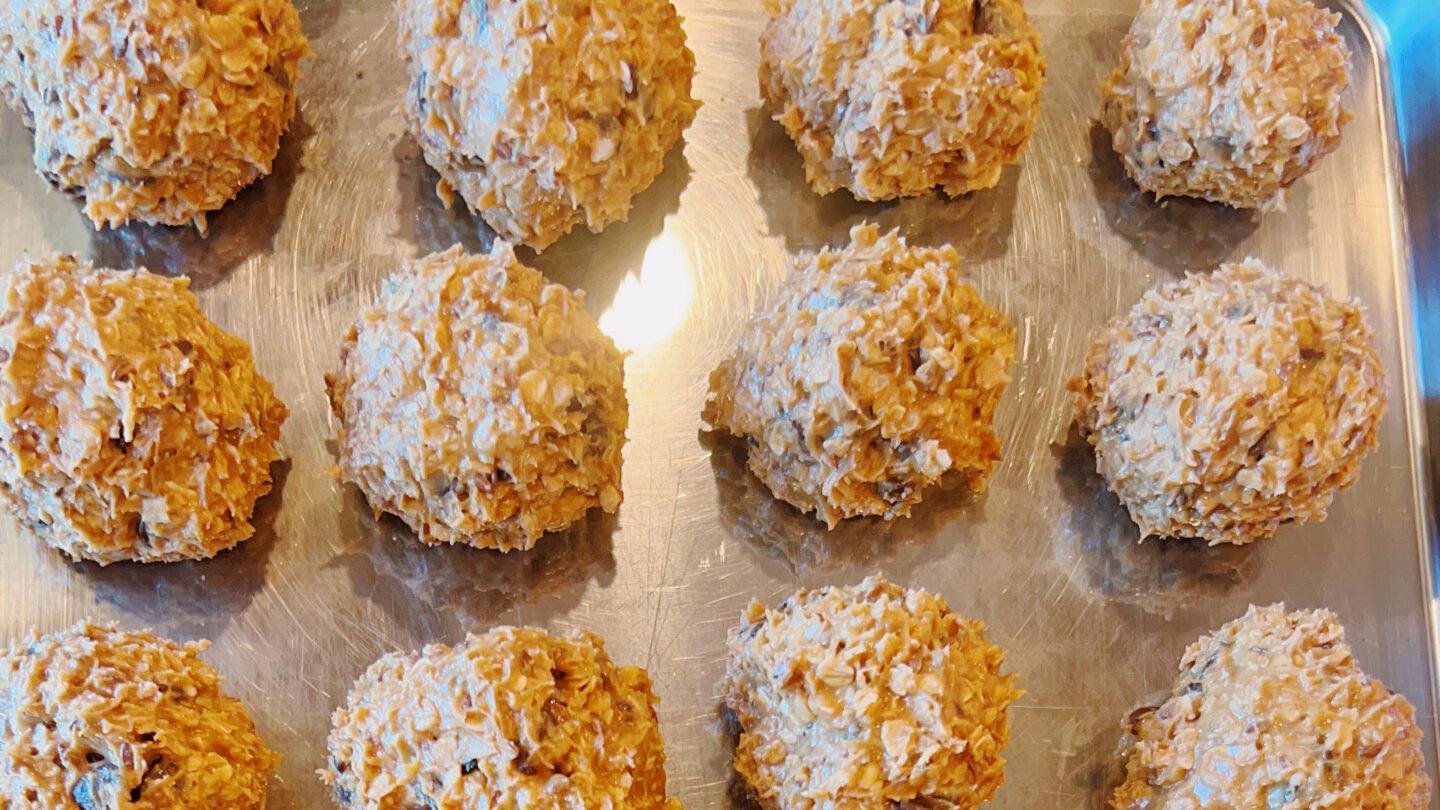 Peanut Butter Balls with Oats and Flax Seeds
These peanut butter balls blend the creamy richness of peanut butter with the chewy texture of old-fashioned oats, complemented by a hint of sweetness and crunch from the coconut. The inclusion of ground flax seeds not only adds a subtle nutty undertone but also a boost of nutrients, making these treats both delicious and nourishing. Drizzled or coated with melted semi-sweet chocolate, they become irresistibly decadent. Perfect as a midday snack or a sweet treat after dinner, these balls are a testament to the magic that simple ingredients can create when combined with care.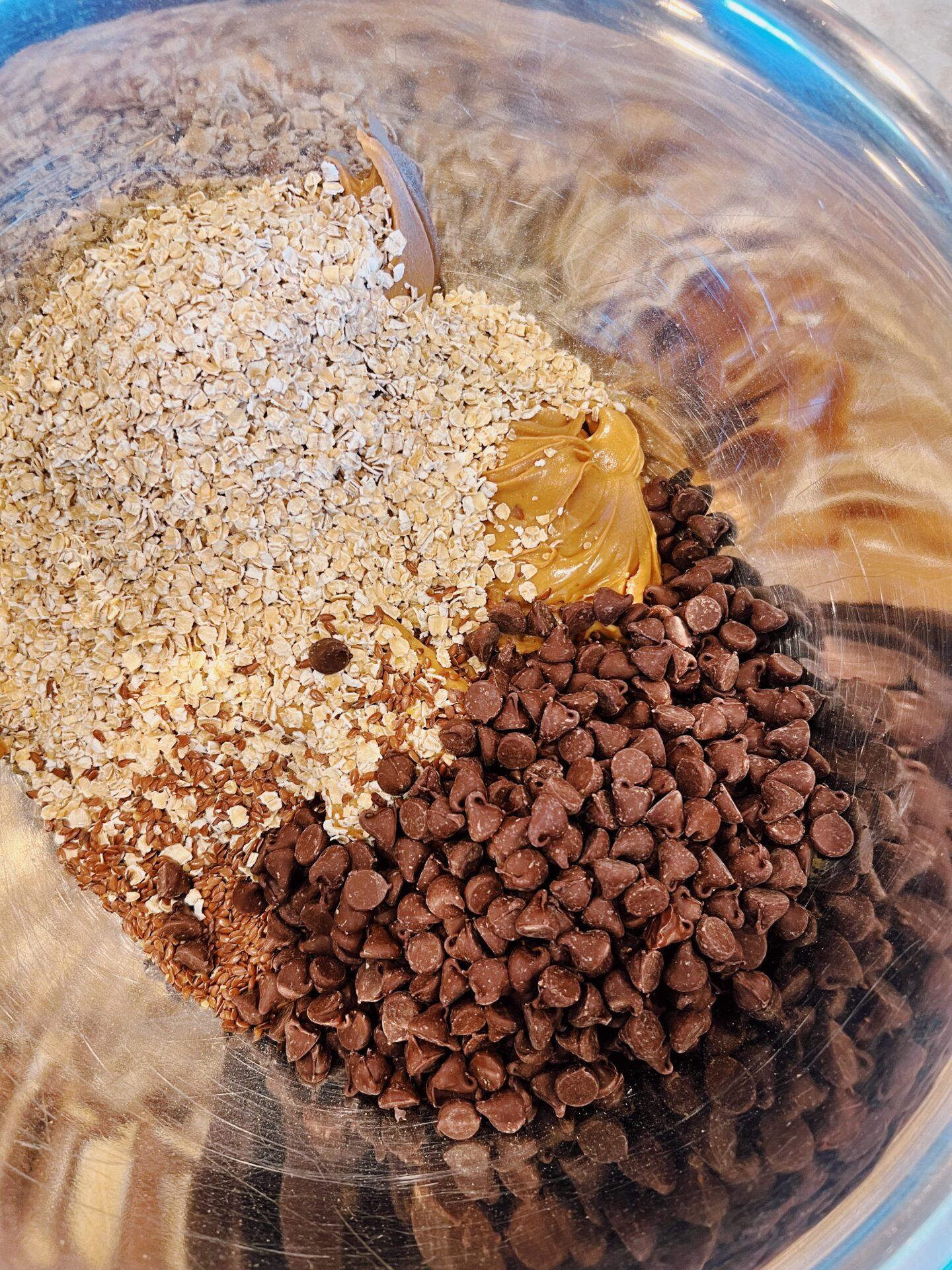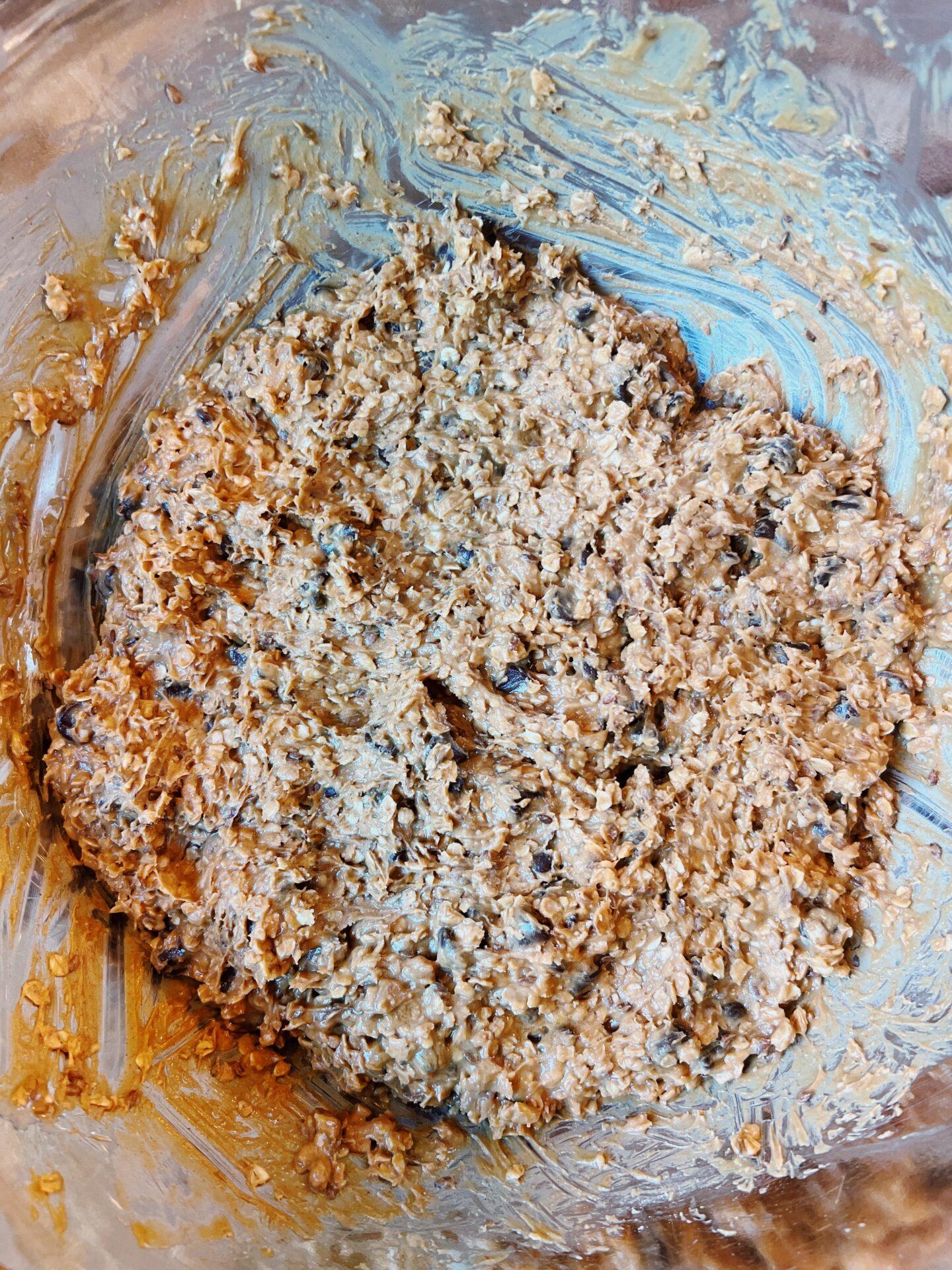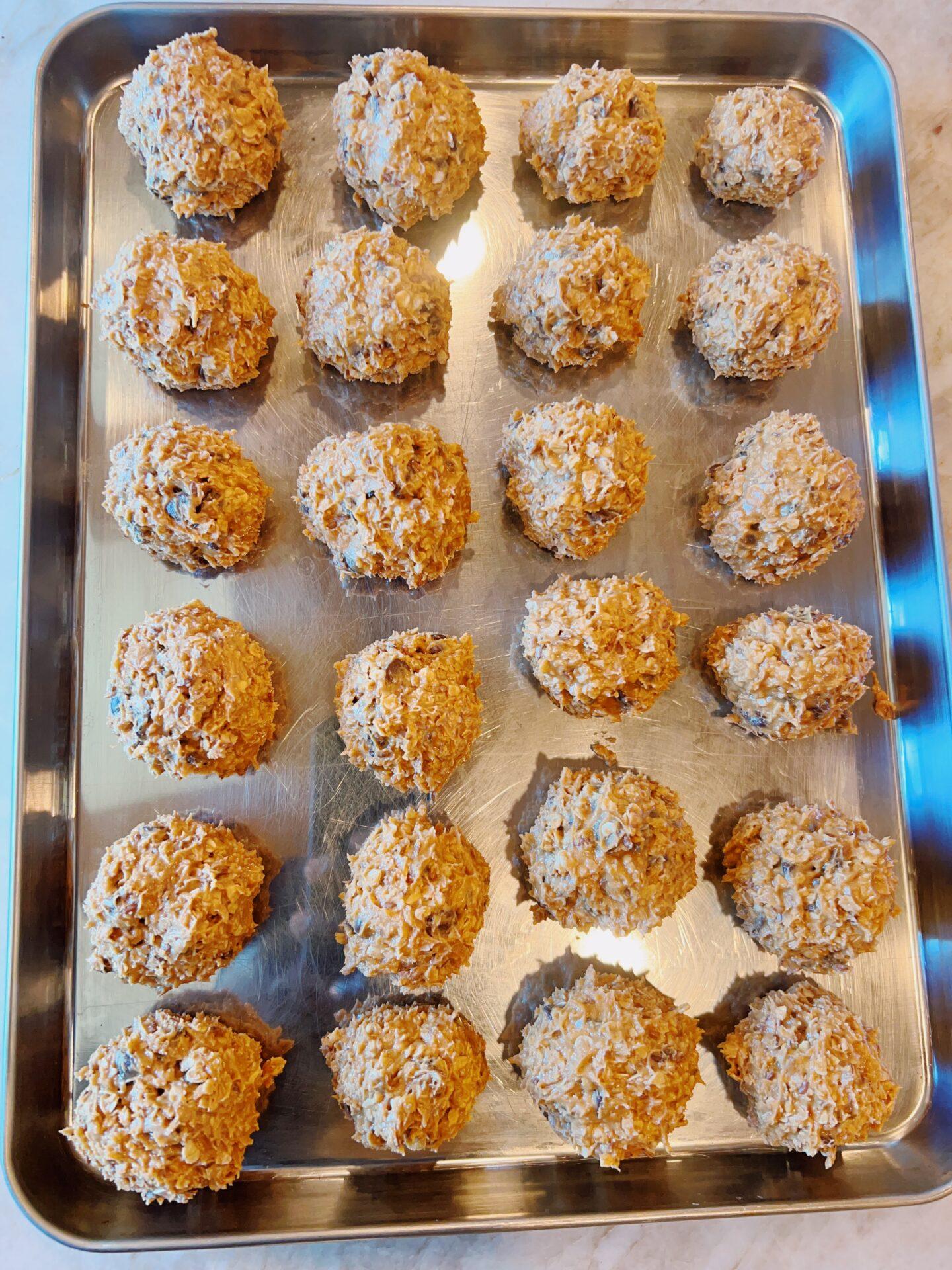 Ingredients:
1 cup creamy peanut butter
1 cup old-fashioned oats
1/2 cup semi-sweet chocolate chips
1/4 cup ground flax seeds
1/4 cup honey
1/2 cup sweetened coconut flakes
Yield: Approximately 20-25 balls, depending on size
Instructions:
Mix Dry Ingredients: In a large mixing bowl, combine the old-fashioned oat, ground flax seeds and coconut flakes.
Add Wet Ingredients: Pour in the creamy peanut butter and honey. Mix well until all the ingredients are thoroughly combined. The mixture should be sticky and able to hold its shape.
Form Balls: Using clean hands or a scoop, take a portion of the mixture and roll it into a ball, roughly the size of a golf ball. Repeat until all the mixture is used.
Set: Place the balls on a baking sheet lined with parchment paper or a silicone mat. Refrigerate for at least 1 hour, or until the balls are set and firm.
Serve and Store: Once set, transfer the peanut butter balls to an airtight container. They can be stored in the refrigerator for up to a week. Enjoy!
Chocolate Coating (Optional):
In a microwave-safe bowl, melt the semi-sweet chocolate chips. This can be done by microwaving in 20-second intervals, stirring after each interval until the chocolate is smooth and fully melted.
Dip each peanut butter ball into the melted chocolate, ensuring it's fully coated. Use a fork to lift the ball out, letting the excess chocolate drip off.
Notes:
If the mixture is too dry and crumbly, add a bit more honey or peanut butter to reach the desired consistency.
For a more robust flavor, you can toast the coconut flakes in a dry pan over low heat until golden before using them for coating.
These balls can also be stored in the freezer for longer shelf life, and they taste great chilled!