This Vegan Biscuits and Gravy recipe is a delicious and easy comfort food that is perfect for any occasion. The biscuits are made with simple ingredients that are easy to find, and they are quick and easy to prepare. The gravy is made with a vegan butter substitute, flour, and almond milk, and it is seasoned with salt, pepper, and garlic powder. This dish is sure to please everyone at the table!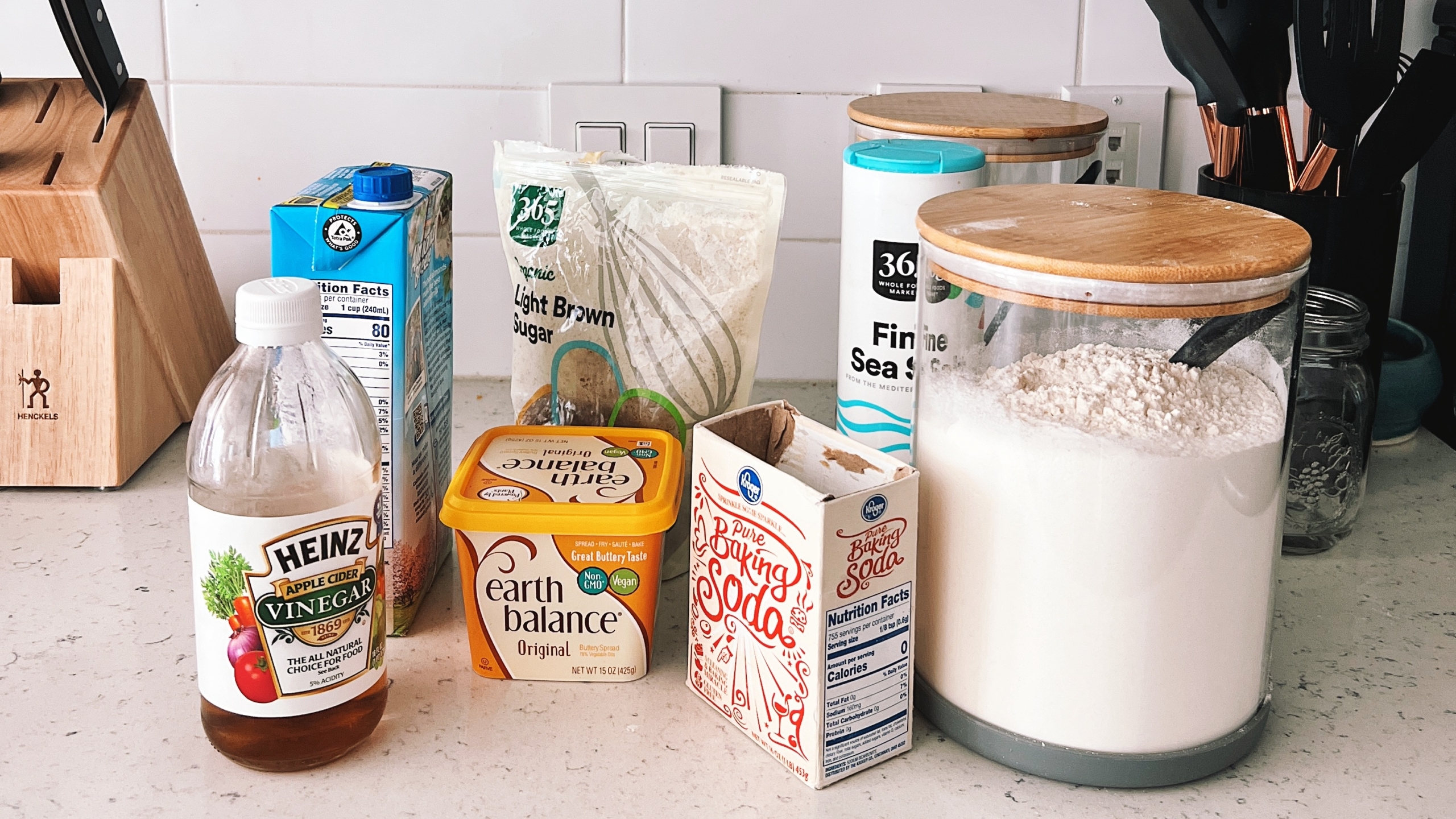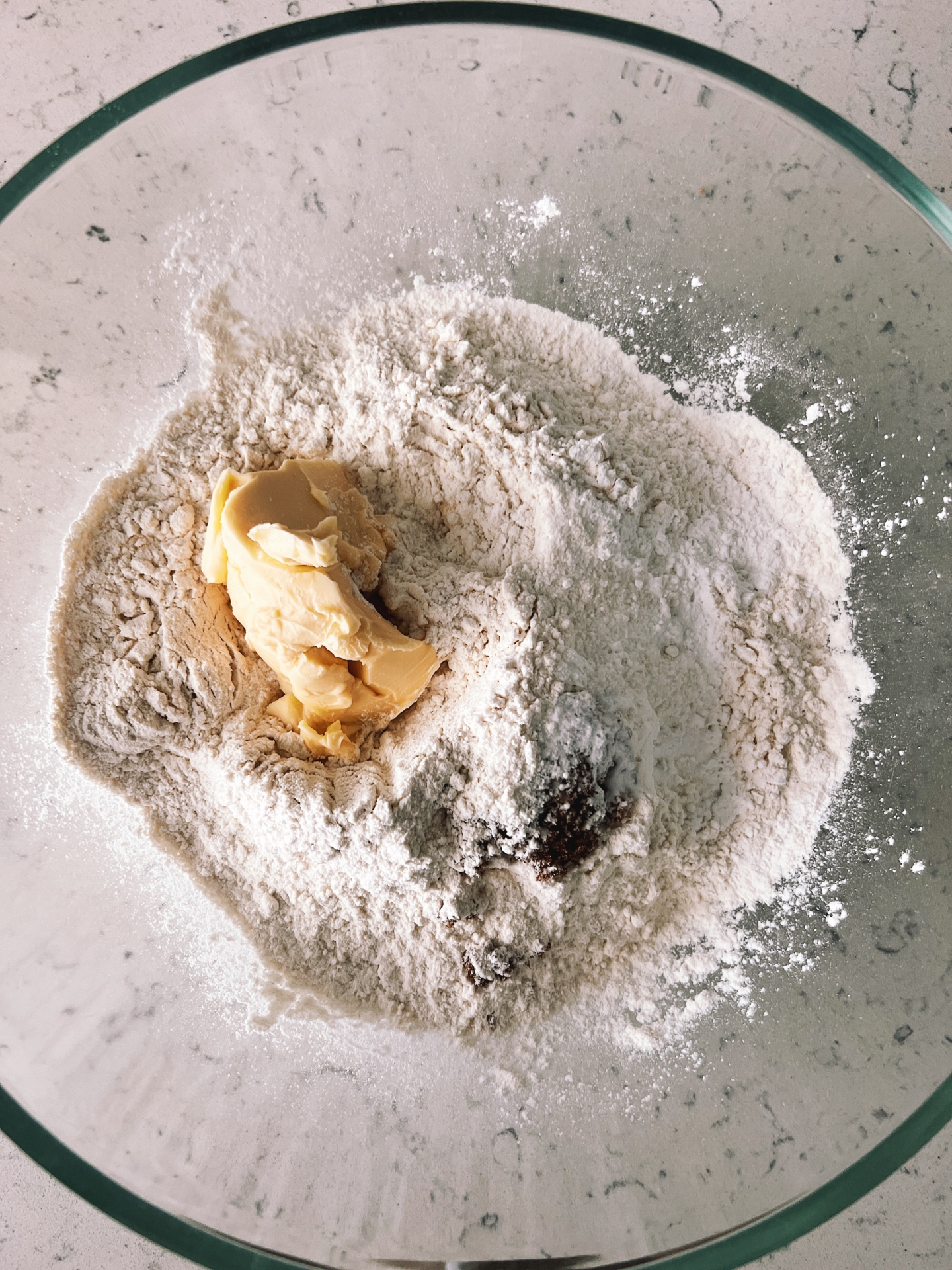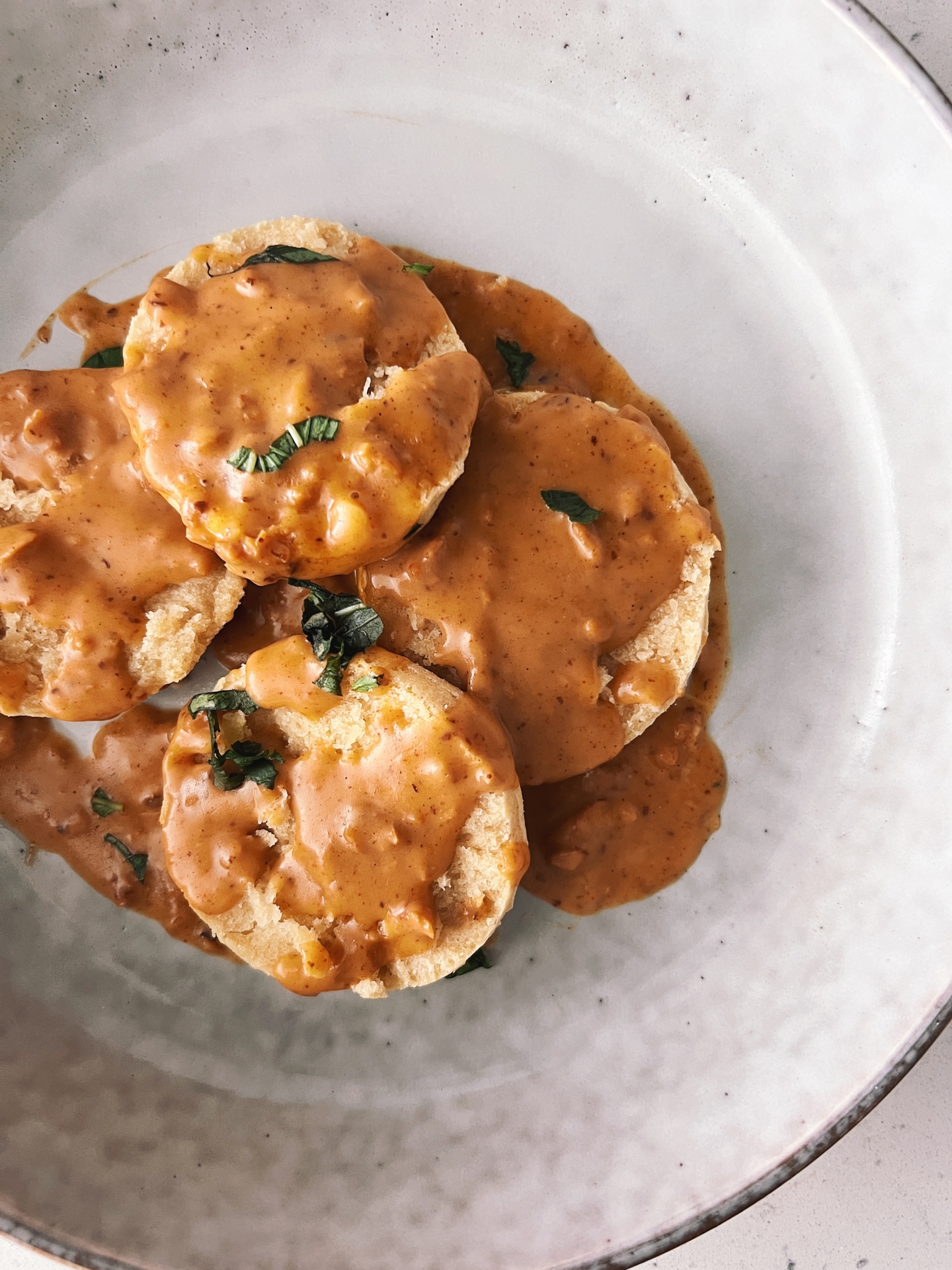 INGREDIENTS
½ C vegan butter, unsalted cut into tbsp size pieces +more for brushing
1 tbsp apple cider vinegar
1 C (scant) unsweetened almond milk
2 ½ cups flour
1 Tbsp sugar
4 tsp baking powder
½ tsp baking soda
½ tsp salt
GRAVY
½ lb Vegan Sausage (brand of your choice)
1/4 C of flour
2 ½ C of non-dairy milk of your choice (I used almond milk)
Salt, Pepper, and brown sugar to taste
INSTRUCTIONS
Place the butter in a small bowl and put in the freezer.
In a bowl add the apple cider vinegar and unsweetened almond milk. Set aside for 10 minutes.
Preheat oven to 450 degrees F.
In a large bowl, whisk together the flour, sugar, baking powder, baking soda and salt.
Take the butter out of the freezer and add it into the bowl. Using a pastry cutter, fork or hands, combine until a sand like texture.
Add buttermilk mixture and stir together just until combined. Don't over mix. Dough will be sticky.
Sprinkle flour onto a surface and roll the dough out (see picture above)
Sprinkle a touch more flour onto the top and roll the dough out until it's no longer sticky. Make sure you don't over work the dough.
Roll out the dough into a circular shape that is roughly about 1 inch high. Use a biscuit cutter, to cut out biscuits. Then, place on a parchment lined baking sheet.
You can repeat step 9 again with the remaining dough you have. Cut out as many biscuits as you can.
Bake for 10-15 minutes or until lightly golden brown.
While biscuits are baking, cook the vegan sausage in a lightly greased skillet over medium high heat. Remove sausage from pan when cooked.
Whisk together the flour and non-dairy milk and add to the greased skillet where you cooked the sausage. Cook over low heat for 5 minutes until vegan gravy thickens.
Add the cooked sausage into the skillet and season with salt, pepper and sugar (season according to your taste bud).
Slice the fresh biscuits in half and serve with gravy poured over them. Enjoy!
Make sure you hashtag #DinnerWithTayo, I would love to see your dish.