Need a quick and easy healthy breakfast recipe? This Blueberry Banana Baked Oatmeal is DELICIOUS and a simple ready-to-go breakfast in the morning!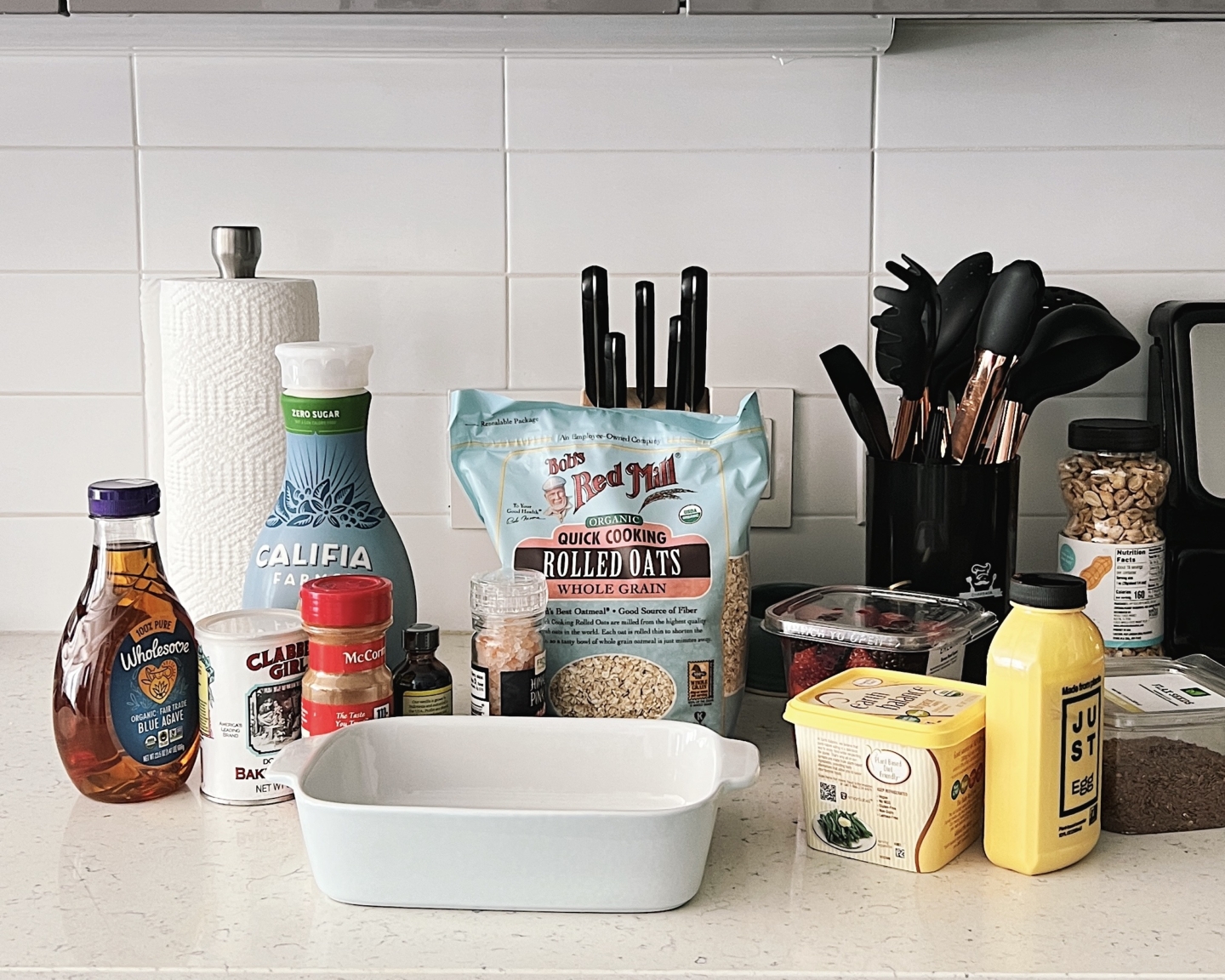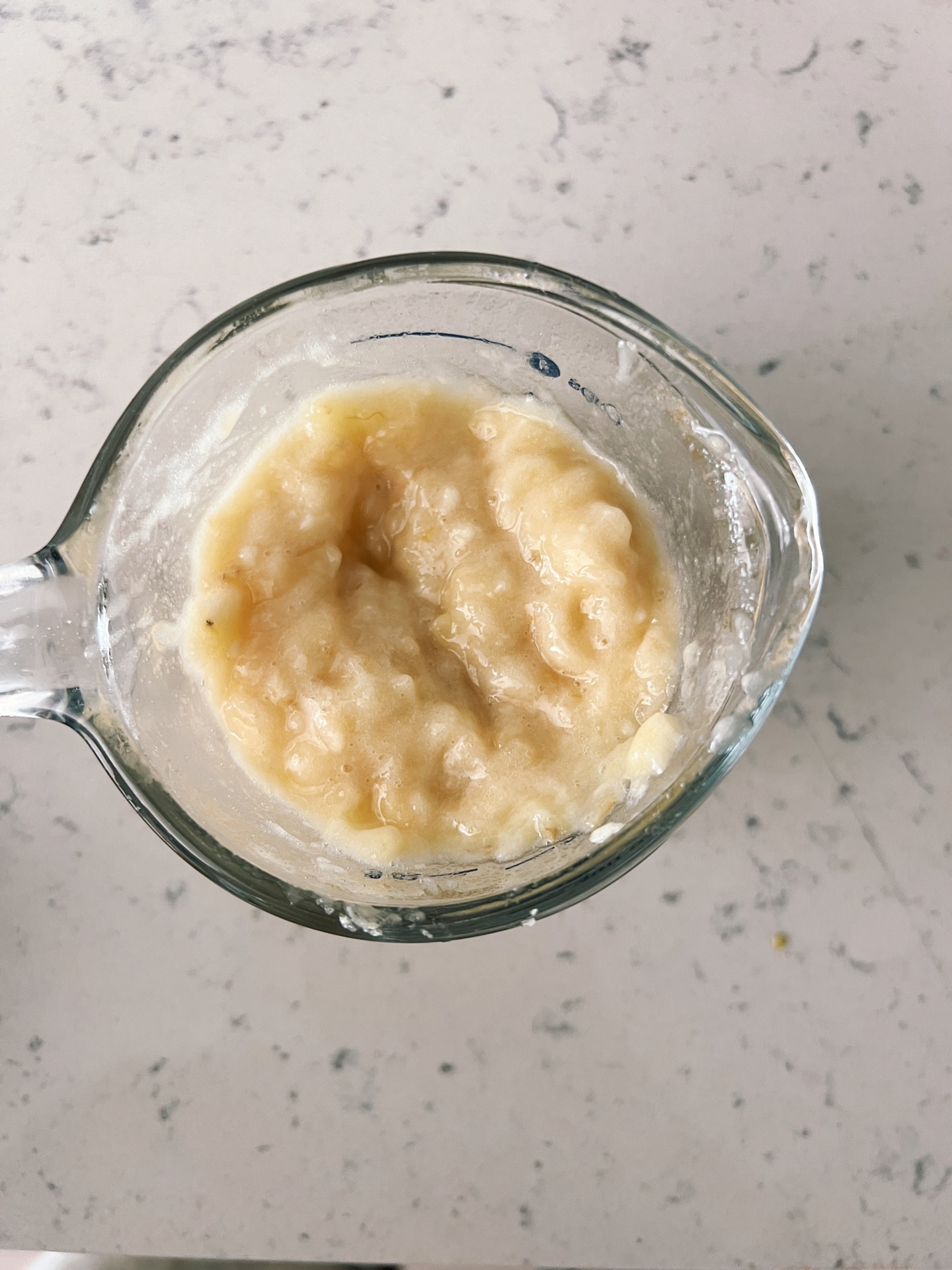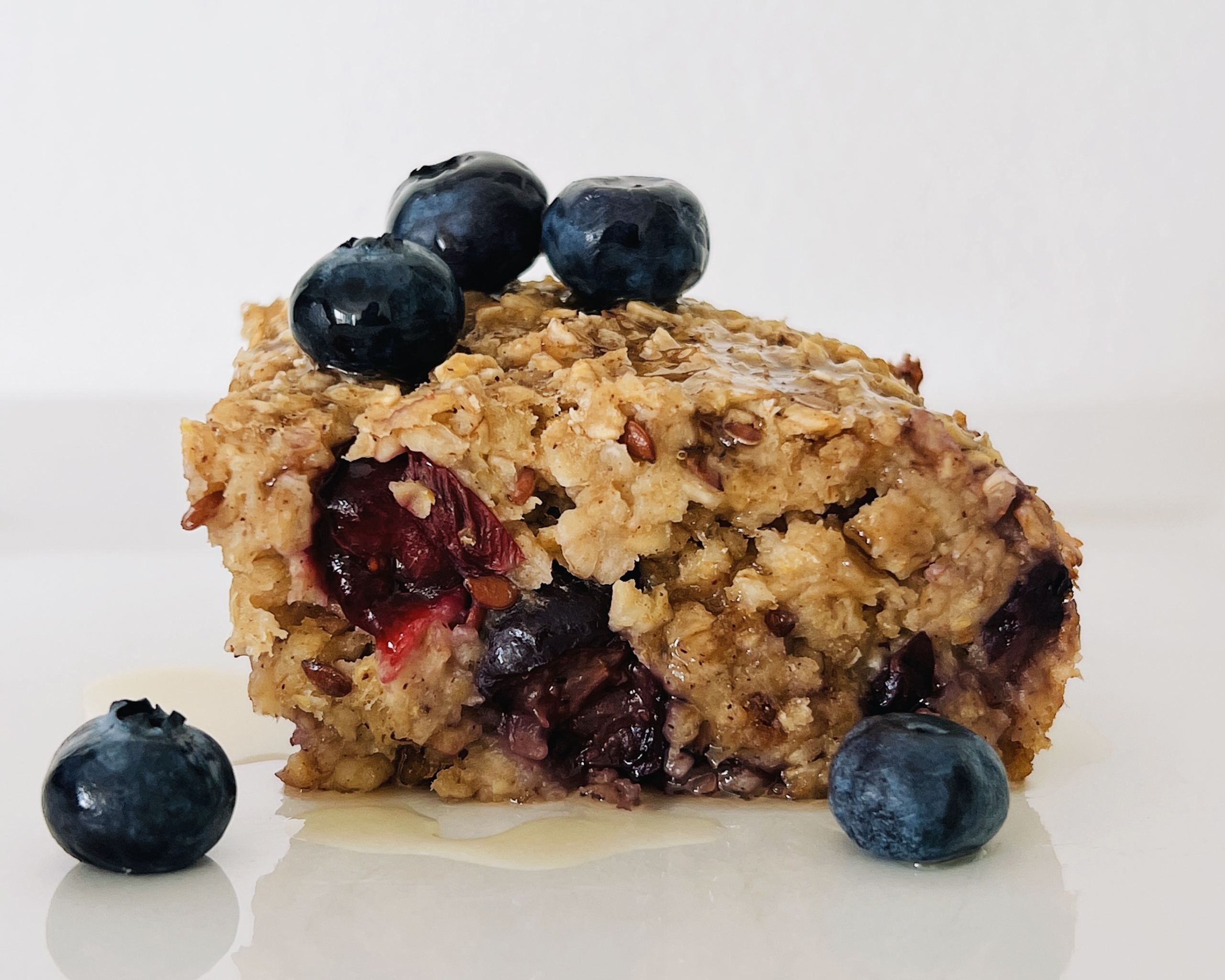 INGREDIENTS
1 C smashed ripped banana
1 ½ C blueberries
¼ C agave, or honey
1 C uncooked old fashion oats
½ tsp baking powder
3/4 tsp cinnamon
pinch of salt
1 tbsp flax seeds
1 C oatmeal milk, or almond or any milk you desire
¼ C just egg
1 tsp vanilla extract
INSTRUCTIONS
Preheat the oven to 375ºF. Mash the bananas well with a fork (you'll need 1 cup).
In a large bowl, add the mashed bananas, eggs, salt, vanilla, milk and whisk until the ingredients are combined.
In a separate bowl, Mix together brown sugar, oats, flax seeds, baking powder, cinnamon, and nutmeg. Mix together then add in wet mixed ingredients and mix together until combined.
Finally add blueberries and mix again until combined.
Pour the oat mixture into a 9×9-inch casserole dish and transfer to the preheated oven. Bake for 45 minutes, or until it is golden brown on top and around the edges.
Serve warm, top with extra blueberries and agave. (optional: refrigerate and enjoy cold!)
Make sure you hashtag #DinnerWithTayo, I would love to see your dish.