Simple, satisfying, and loaded with fresh veggies, these homemade spicy dumplings are irresistible. This recipe is perfect for your next family and friends gathering.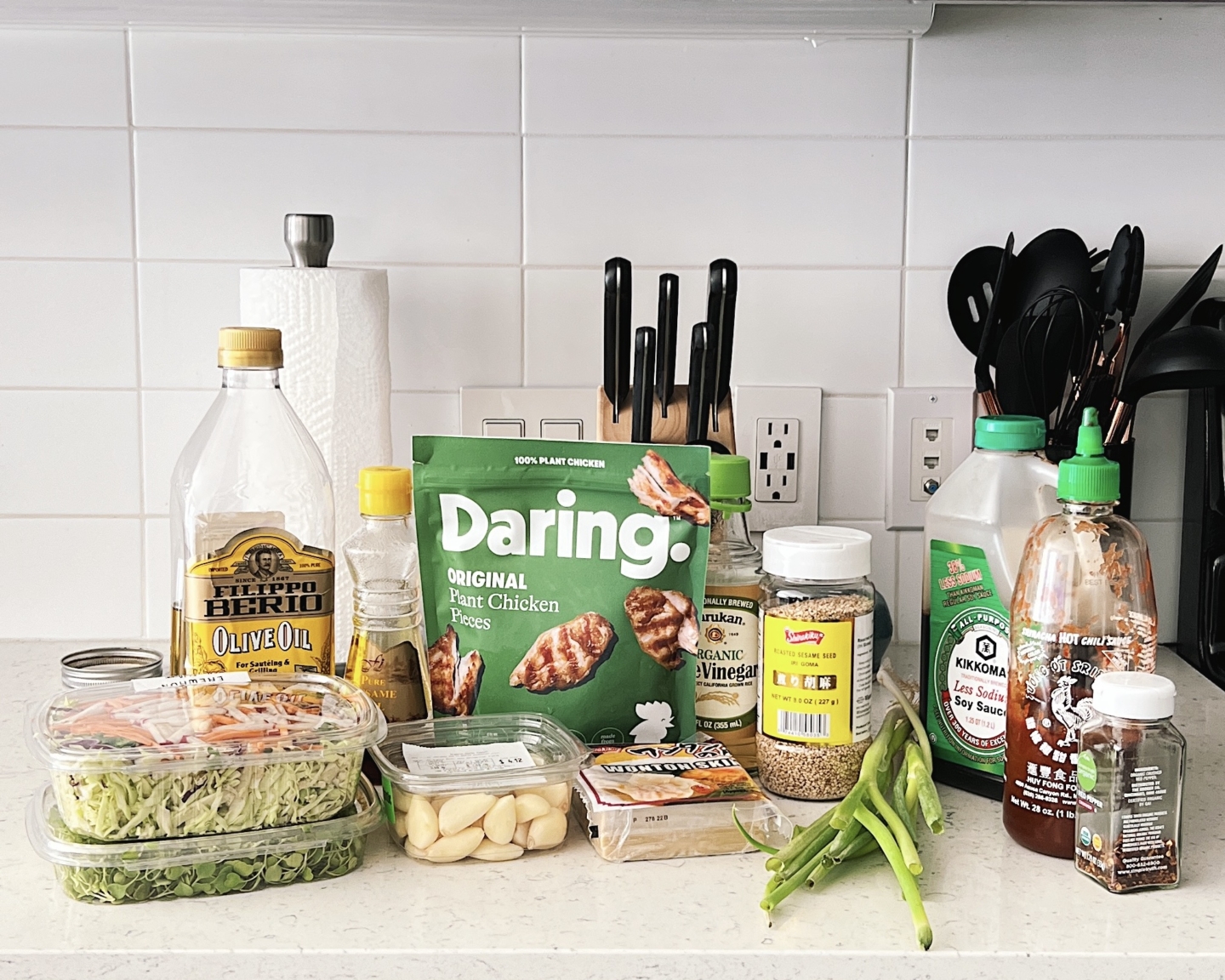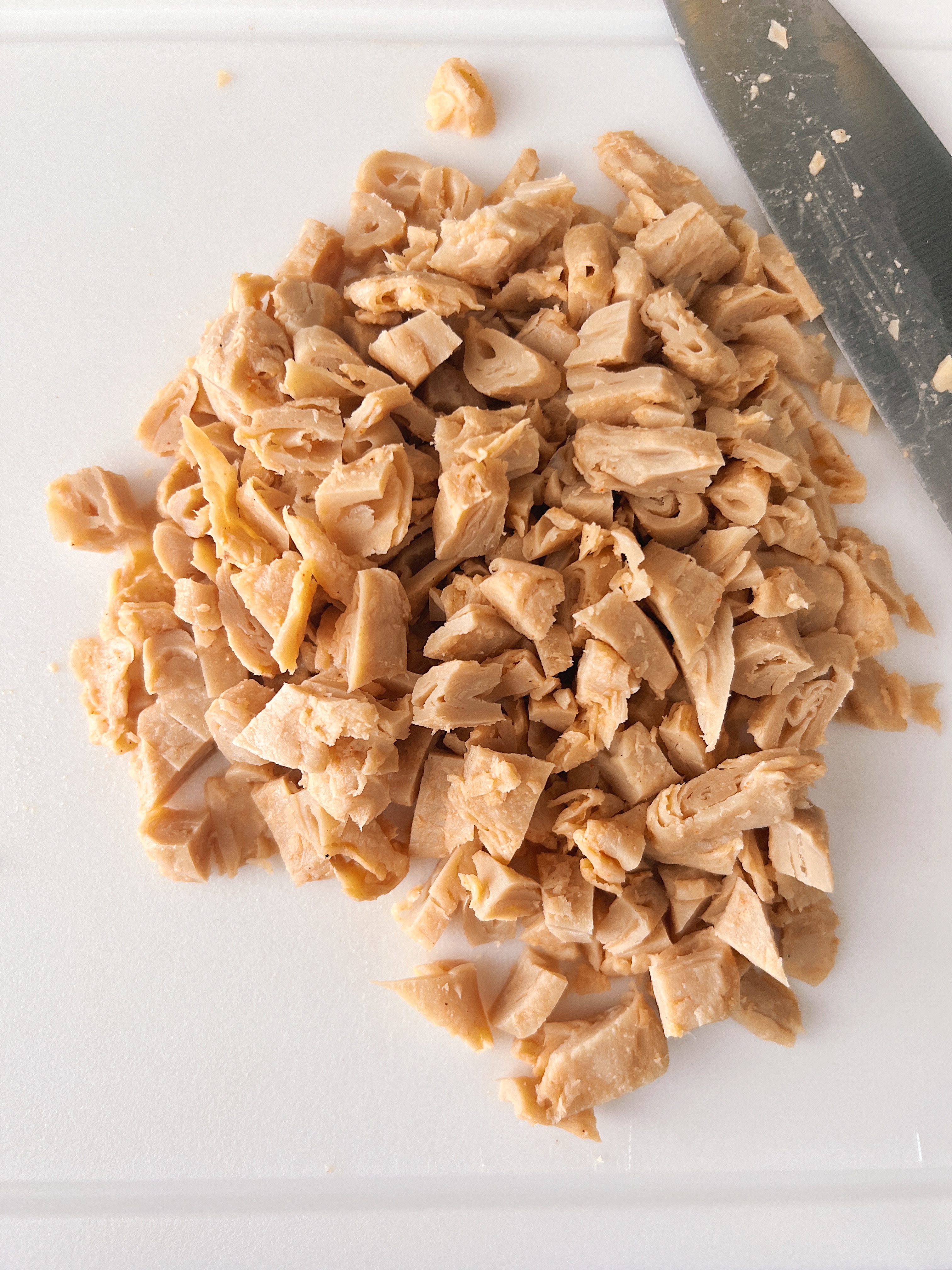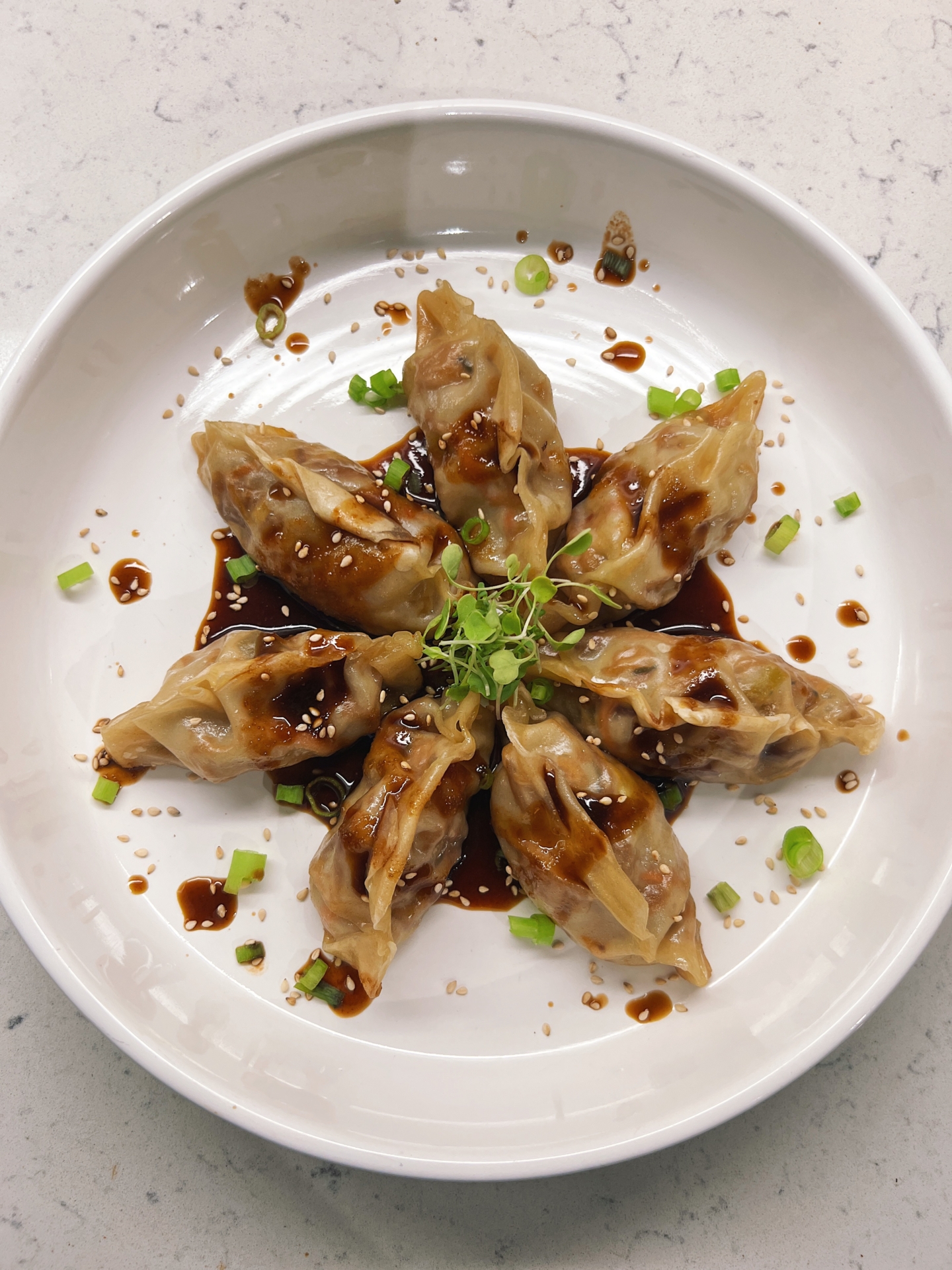 INGREDIENTS
1 cup cabbage or coleslaw of choice (I used a prepackaged shredded blend with carrots)
½ cup Darling planted based Chick'n chopped
⅓ cup scallions thinly sliced
½ tbsp siracha
3 cloves garlic, minced
1 tsp ginger
2 tsp soy sauce 
2 tsp toasted sesame oil 
salt and red pepper flakes to taste
2 tbsp oil
¼ cup water
1 packet dumpling wrappers
Sauce:
½ cup soy sauce
¼ cup rice vinegar
1 tsp sesame oil
½ tsp ginger, minced (or a pinch)
2 cloves garlic, minced
1 tbsp hot chili sauce
Kosher salt (a pinch if needed -taste before adding this)
INSTRUCTIONS
Heat sesame oil in a large saute pan over medium heat.
Add carrots and cabbage, along with a large pinch of salt and pepper.
Cook, stirring frequently, for 6-8 minutes or until the liquid from the veggies has been released and begins to evaporate. 
Add green onion, chick'n, garlic, ginger, sriracha, and soy sauce along with a pinch of salt and pepper. 
Cook for an additional minute. Then transfer the filling to a bowl and pop it in the fridge for about 10 minutes to cool completely. 
While the filling is cooling, combine dipping sauce ingredients and set aside.
To assemble dumplings, wet the entire edge of the wrapper with water and add about a tablespoon of filling into the center of the wrapper.
Fold the wrapper in half, creating a half-moon shape. Gently pat the bottom of the dumpling on the countertop to make sure it stands by itself.
Continue with remaining filling until filling is finished or desired amount of dumplings are complete.
Heat 3 tablespoons olive oil in a large saute pan over medium heat.
Saute dumplings in a batch of 7-8 depending on how large your pan is.
Cook dumplings for 2 minutes or until a dark golden-brown crust forms on the bottom of the dumplings.
 Pour in ¼ cup of water, cover pan, and let the dumplings steam for 2-4 minutes or until the water has evaporated.
Remove the lid and allow the dumplings to get crisp on the bottom again.
Garnish with cilantro, green onion, and sesame seeds. Serve with dipping sauce and enjoy!
Make sure you hashtag #DinnerWithTayo, I would love to see your dish.