These Stuffed Bell Peppers are an easy and healthy dinner recipe that you can make with a variety of filling options. This recipe makes cooking during the weeknight easy and efficient.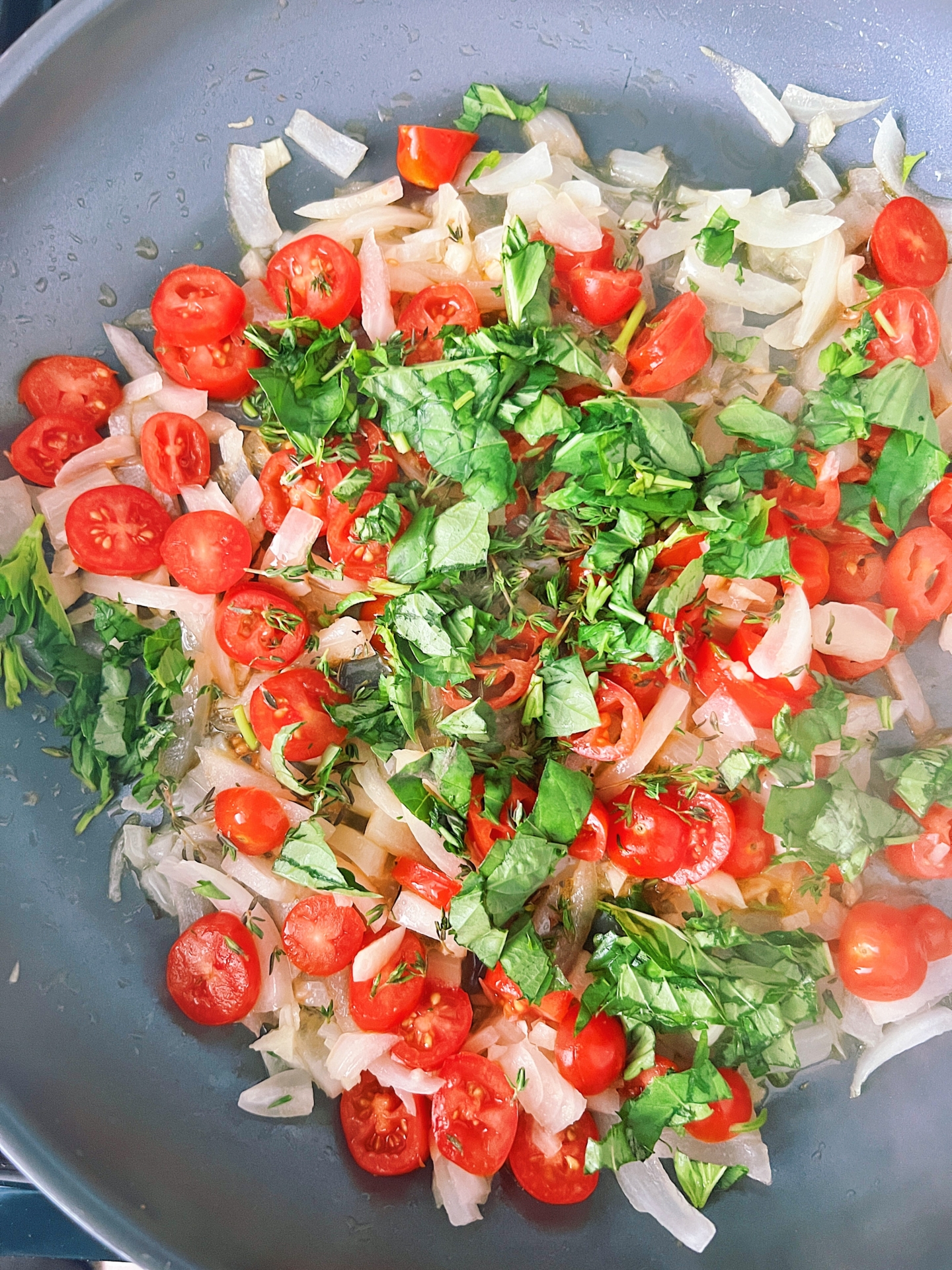 INGREDIENTS
½ C uncooked rice
2 tbsp. extra-virgin olive oil, plus more for drizzling
1 medium onion, chopped
3 cloves garlic, minced
1 pack plant based chick'n (I used Darling chick'n, cut into small pieces)
10 grape tomatoes (each cut in half)
1 ½ tsp. dried oregano
2 tsp vegetable bouillon
1 tsp brown sugar
Red pepper flake
4-6 bell peppers, tops and cores removed
Fresh basil chopped
Sweet onions, diced
Pinch of salt
micro-greens for garnish
INSTRUCTION
Preheat oven to 400°.
In a small saucepan, prepare rice according to package instructions.
In a large skillet over medium heat, heat oil. Cook onion until soft, about 5 minutes. Stir in grape tomatoes and garlic and cook until fragrant, about 1 minute more. Add plant based chick'n and cook, for about 6 minutes.
Stir in cooked rice and season with oregano, vegetable bouillon, and pepper. Mix and cook on low heat for 2 minutes. When ready, cover the skillet and set aside.
In a small bowl, mix together oil, brown sugar, vegetable bouillon, red pepper flakes.
Place peppers cut side-up in a baking dish and brush with oil mixture. Spoon chick'n mixture into each pepper and bake for 30-35 minutes, until peppers are tender.
Remove from the oven, let this cool down, then garnish with micro-greens before serving.
Make sure you hashtag #DinnerWithTayo, I would love to see your dish.