Bring the flavors of the West Africa directly to your kitchen. Let's spice up your dinner routine by learning how to make jollof rice in easy steps. This Jollof rice recipe is packed with delicious traditional Nigerian flavors you'll absolutely enjoy.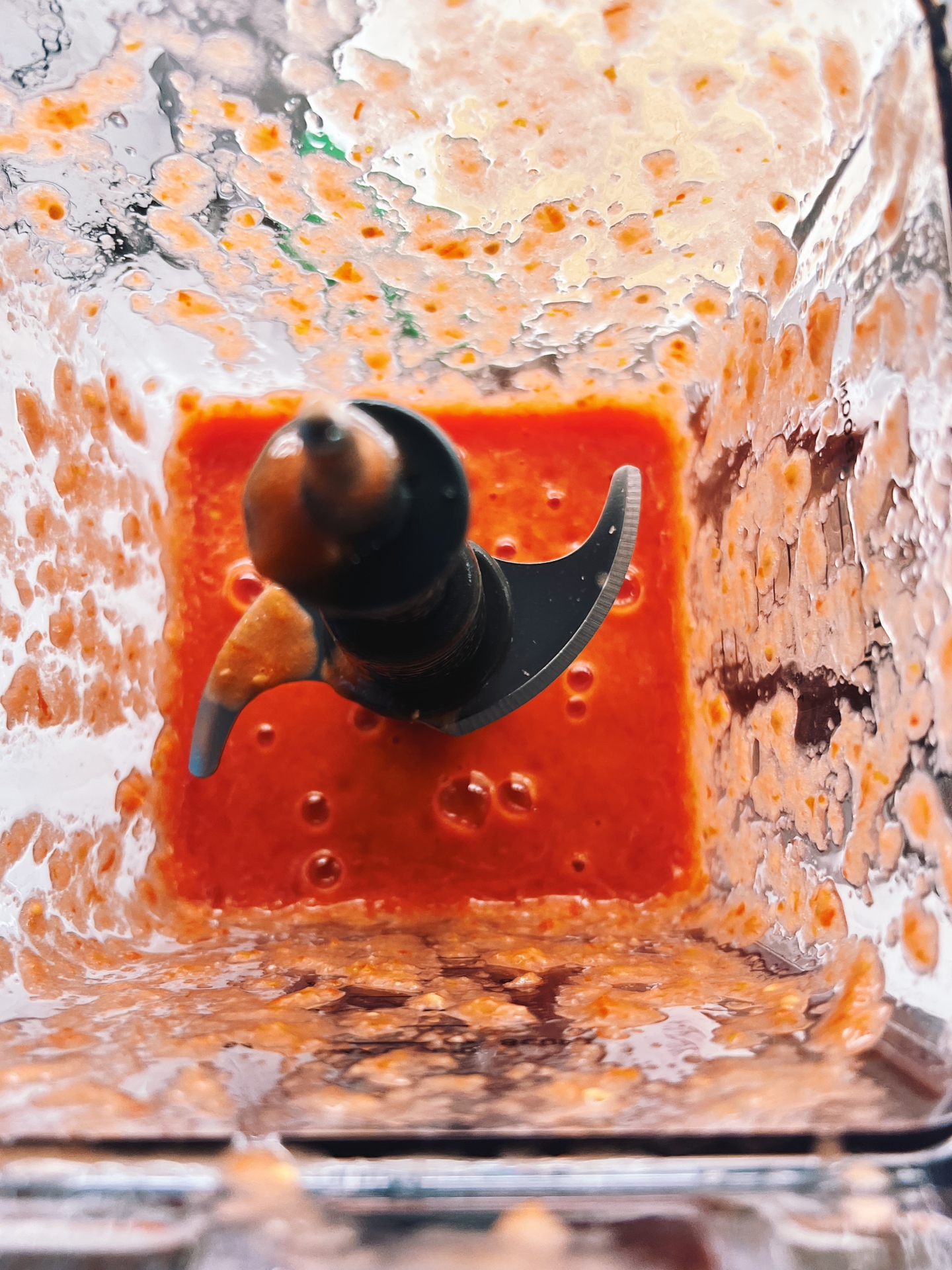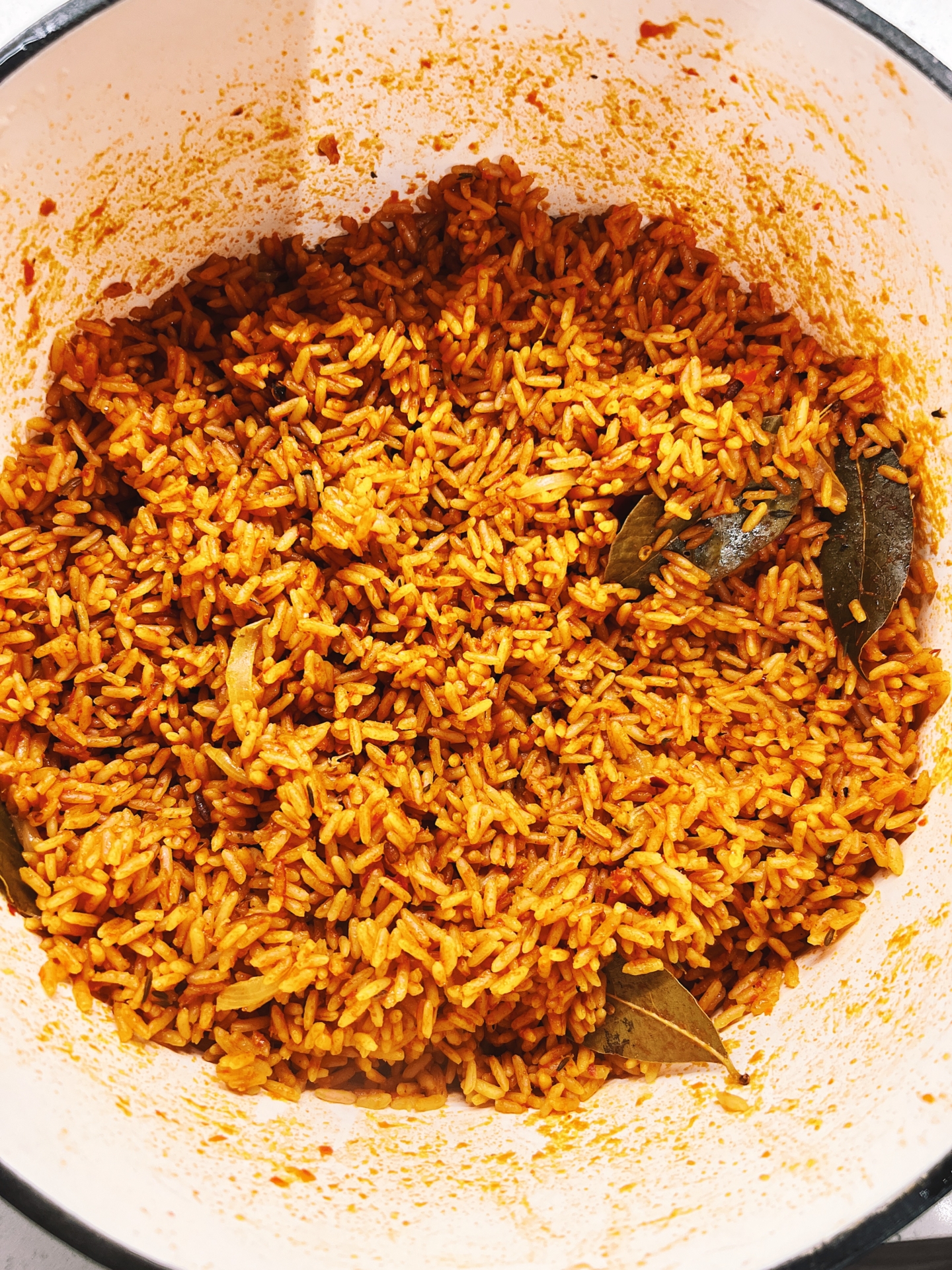 INGREDIENTS
6 cups long grain rice
3 large red bell peppers
1-2 scotch bonnets
1 can plum tomatoes
1 medium sweet onion
5 medium tomatos roma
1 18 oz tomato paste
3 vegetable Knorr cubes (or chicken or beef flavors) (2 teaspoons bouillon powder)
1 medium red onion sliced, sliced
2 tablespoons curry powder
2 tablespoons dried thyme
3 bay leaves
½ cups vegetable oil
Salt to taste
2 ½ cup vegetable broth (You can also use chicken/beef broth)
1 C Water
2 tablespoons Butter
INSTRUCTIONS
First, Blend the bell peppers, plum tomatoes, scotch bonnet, and onion.
In a large pot over medium high heat, add oil, let this heat up. Then add half of the sliced red onions and sautee until they are fragrant and translucent.
Next, add tomato paste and fry for 8-10 minutes. Add in the blended peppers, curry powder, dried thyme, vegetable bouillon cubes, bay leaves, and salt. Fry till it is dark red and no longer raw. It will be reduced in quantity, thick and the oil will float to the top of the sauce. The is fine and this process takes about 10 – 15 minutes.
Then add the vegetable broth, and water. Gentle stir in the washed rice. Cover the pot first with aluminum foil followed by the pot lid. Cook the rice on low heat till it's almost tender. This will take about 25 minutes but periodically check the rice and stir if needed. You might want to add water if it's extremely dry in that 25 minute time frame.
Add the remaining sliced red onion, salad tomato, and butter. Cover the pot and continue to steam the rice till it's tender. If you want the authentic party jollof taste, cook on high heat for the first 25 minutes, reduce heat and let rice absolve the Smokey flavor generated from the Burnt to rice.
Stir the rice and take it off the heat. Serve and enjoy!
Make sure you hashtag #DinnerWithTayo, I would love to see your dish.