This Cajun Style Crab-Stuffed Salmon is a delicious and impressive seafood dish that's perfect for a special occasion or a fancy dinner party. This recipe features tender salmon fillets stuffed with a savory filling made with crab meat, Cajun seasoning, and breadcrumbs. The result is a flavorful and satisfying dish that's both rich and indulgent. The Cajun seasoning adds a spicy kick to the dish, while the crab meat adds a sweet and delicate flavor. This recipe is not only delicious, but also nutritious, as it's packed with protein, healthy fats, and omega-3s. If you're a seafood lover or simply looking for a new and exciting recipe to try, give this Cajun Style Crab-Stuffed Salmon a go and impress your guests with a flavorful and elegant dish.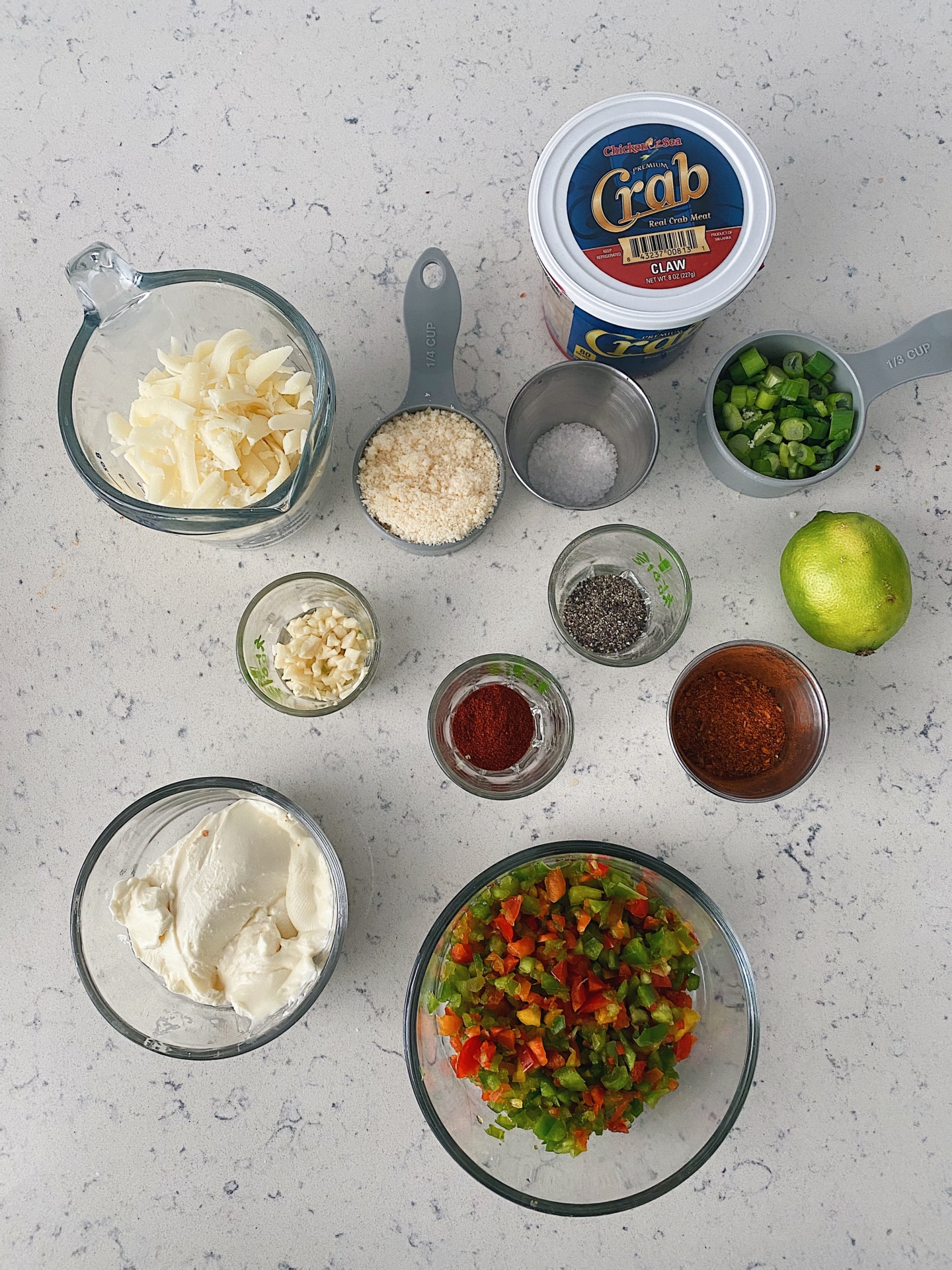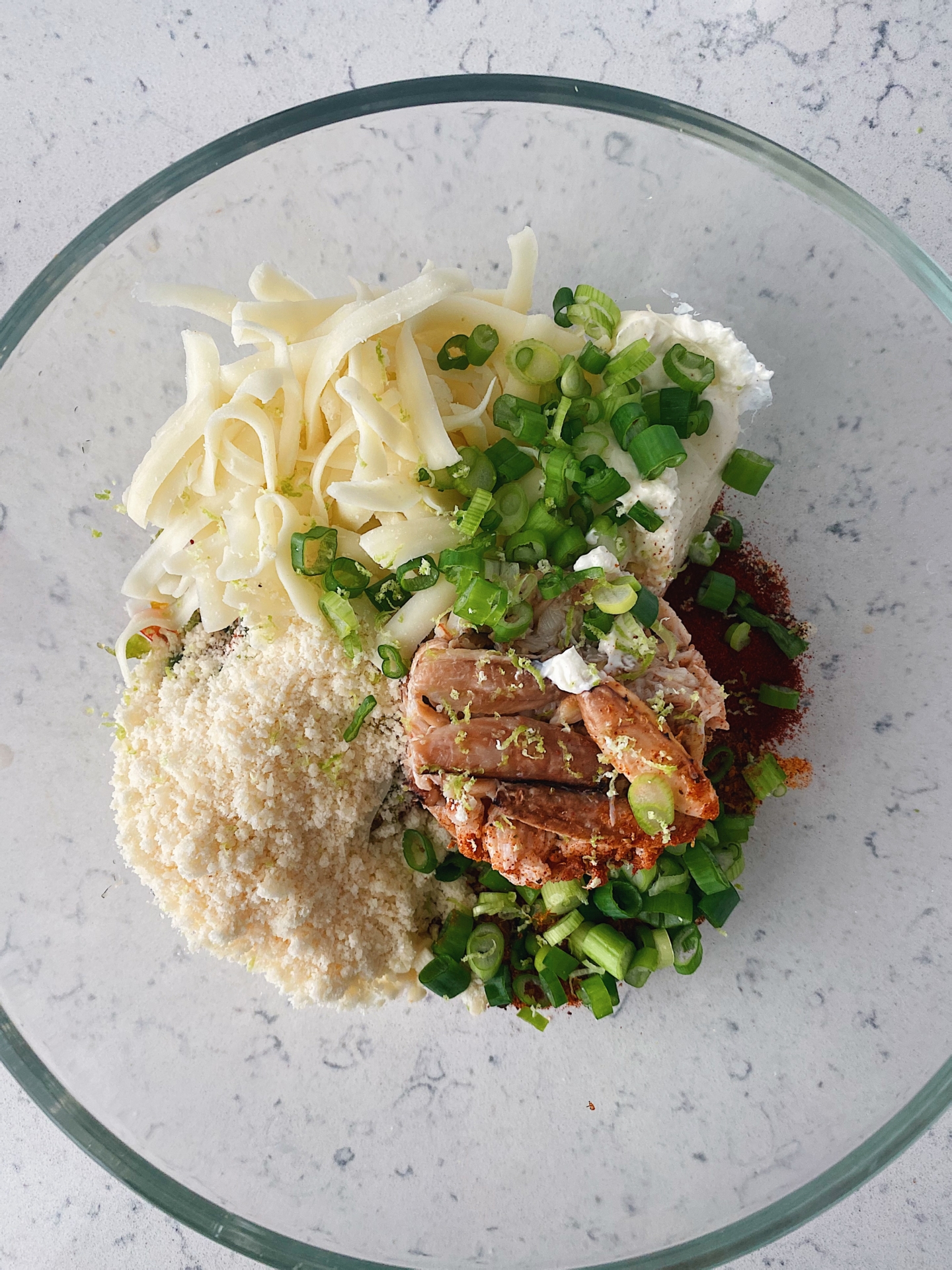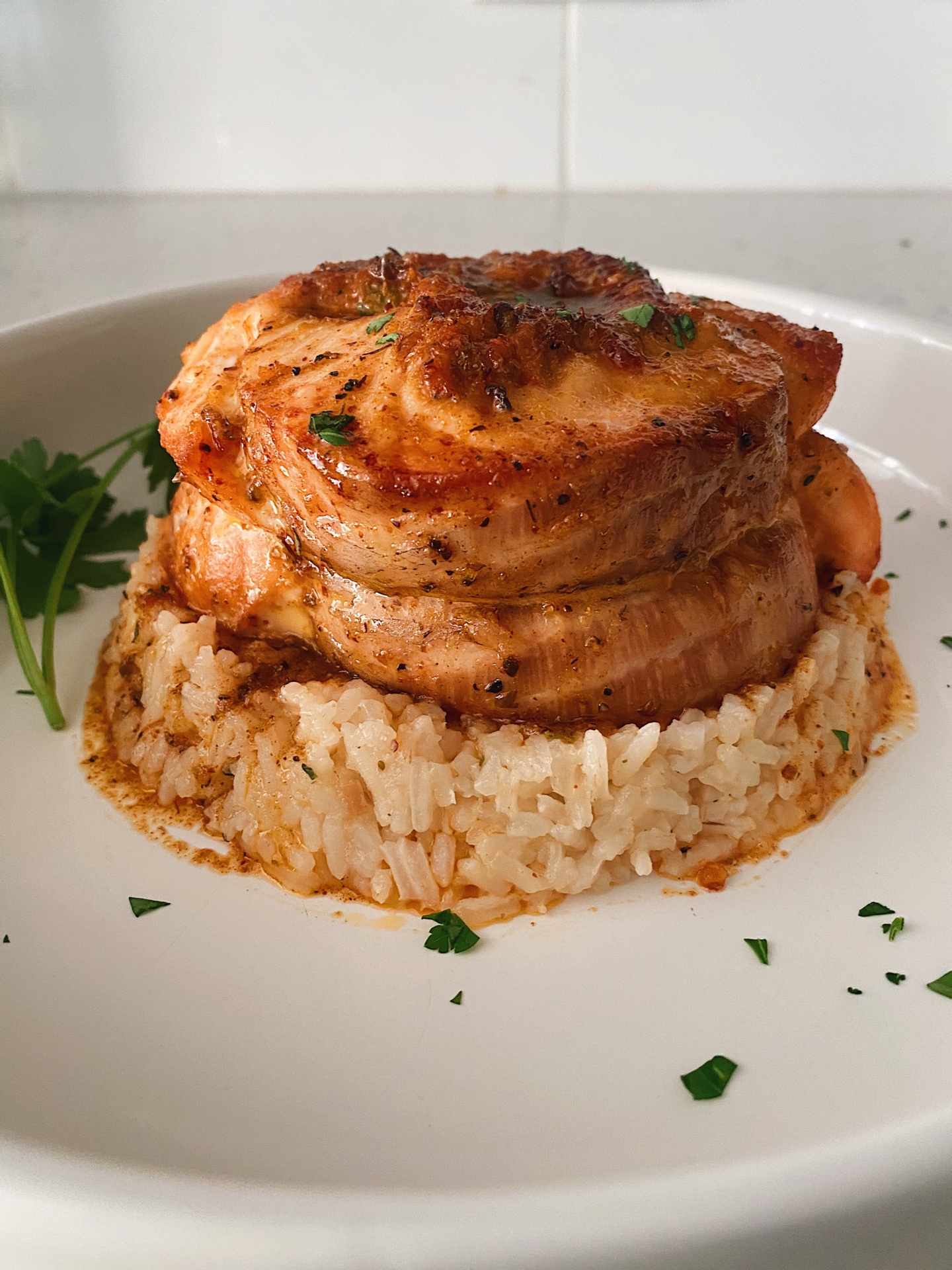 INGREDIENTS
8 oz. Crab Meat
½ C diced bell peppers
½ C cream cheese softened
1 Tsp black pepper
1-2 Tbsp cajun seasoning
3 cloves garlic minced
1 C mozzarella cheese
¼ C grated parmesan cheese
1 Tsp smoked paprika
⅓ C green onions, diced
Lime Zest
1 lb Salmon (skin off)
Salt for taste
INSTRUCTIONS
Preheat oven to 400 degrees.
In a mixing bowl combine softened cream cheese, bell peppers, garlic, crab meat, black pepper, cajun seasoning, paprika, green onions, mozzarella, and parmesan cheese; mix and stir until well incorporated. Taste and adjust accordingly.
Butterfly salmon by cutting horizontally through the middle along one long side, leaving the other side intact. Open flat, like a book. Spread the crab meat mixture evenly across the salmon.
With a long side facing you, roll up salmon into a tight log. Secure with 6 pieces of kitchen twine, starting about 1 1/4 inches from the end and spacing evenly.
In a small bowl, whisk together melted butter, 1 tablespoon cajun seasoning, and 1 teaspoon salt. Brush the mixture evenly around the wrapped salmon. Cut salmon into 6 equal pieces, slicing between twine.
Place each piece of salmon in a baking dish and bake for 20 minutes or until the fish is done.
Garnish with diced fresh parsley leaves.
Serve and enjoy. This dish is great with veggies of your choice or rice.
Make sure you hashtag #DinnerWithTayo, I would love to see your dish.