This Chicken Okra Stew is a delicious and comforting meal that is perfect for a cozy night in. The tender chicken and fresh okra are simmered together in a flavorful tomato-based broth, creating a rich and hearty dish that is perfect served over a bed of fluffy rice. With warm spices like cumin and paprika, as well as the bright acidity of tomatoes and the subtle sweetness of the okra, this dish is full of bold and satisfying flavors. Whether you're looking for a comforting weeknight dinner or a flavorful dish to impress guests, this chicken okra stew is sure to be a hit.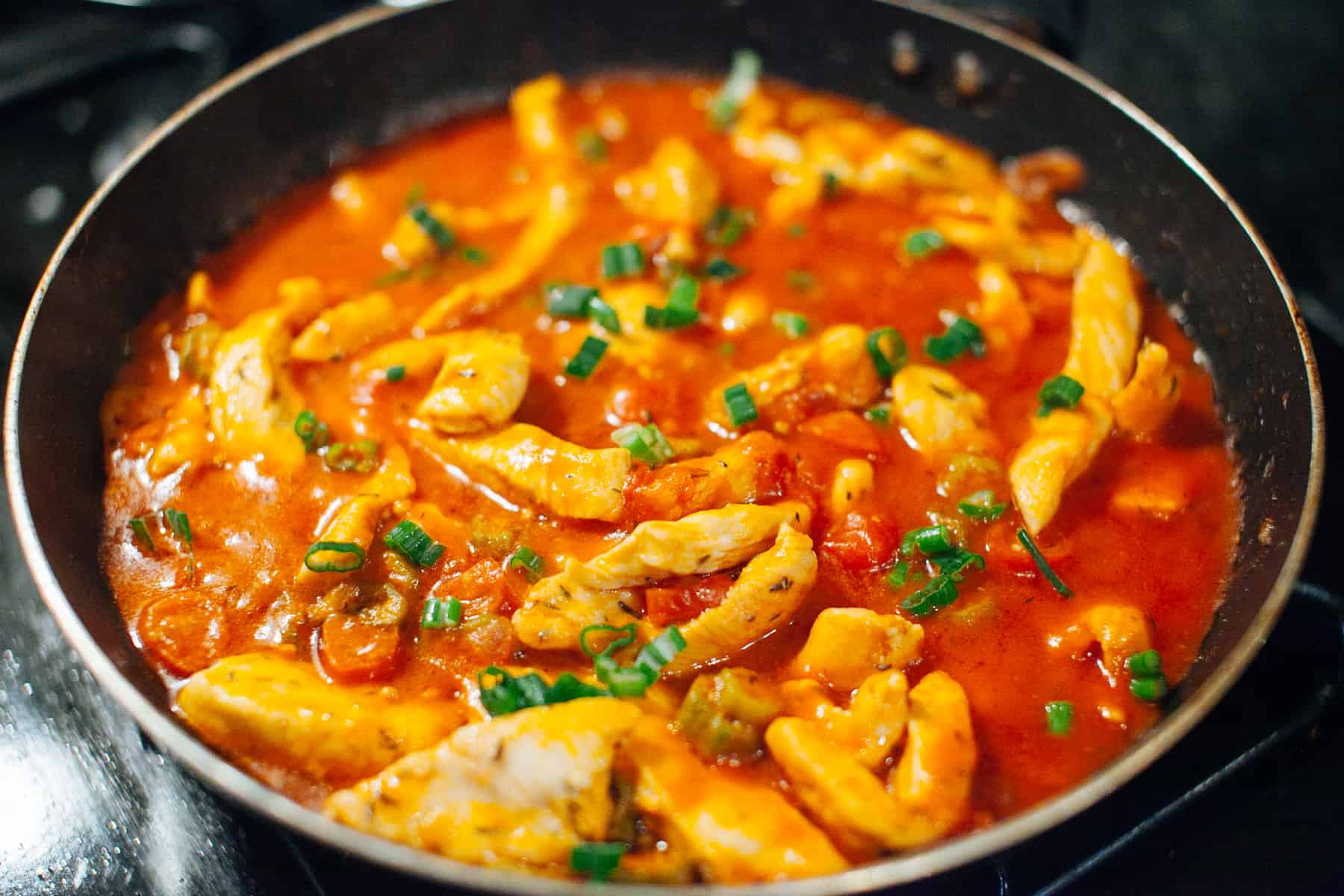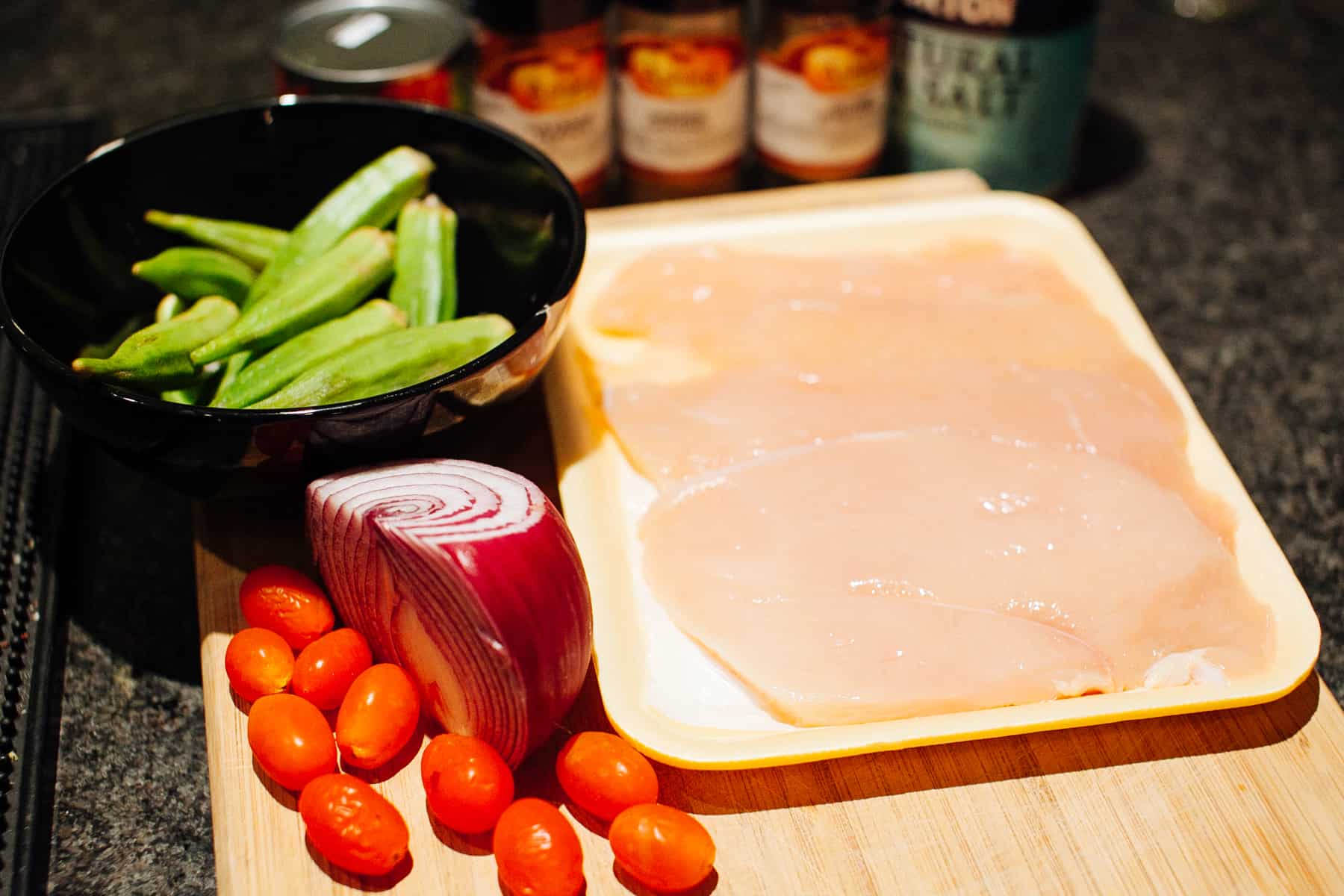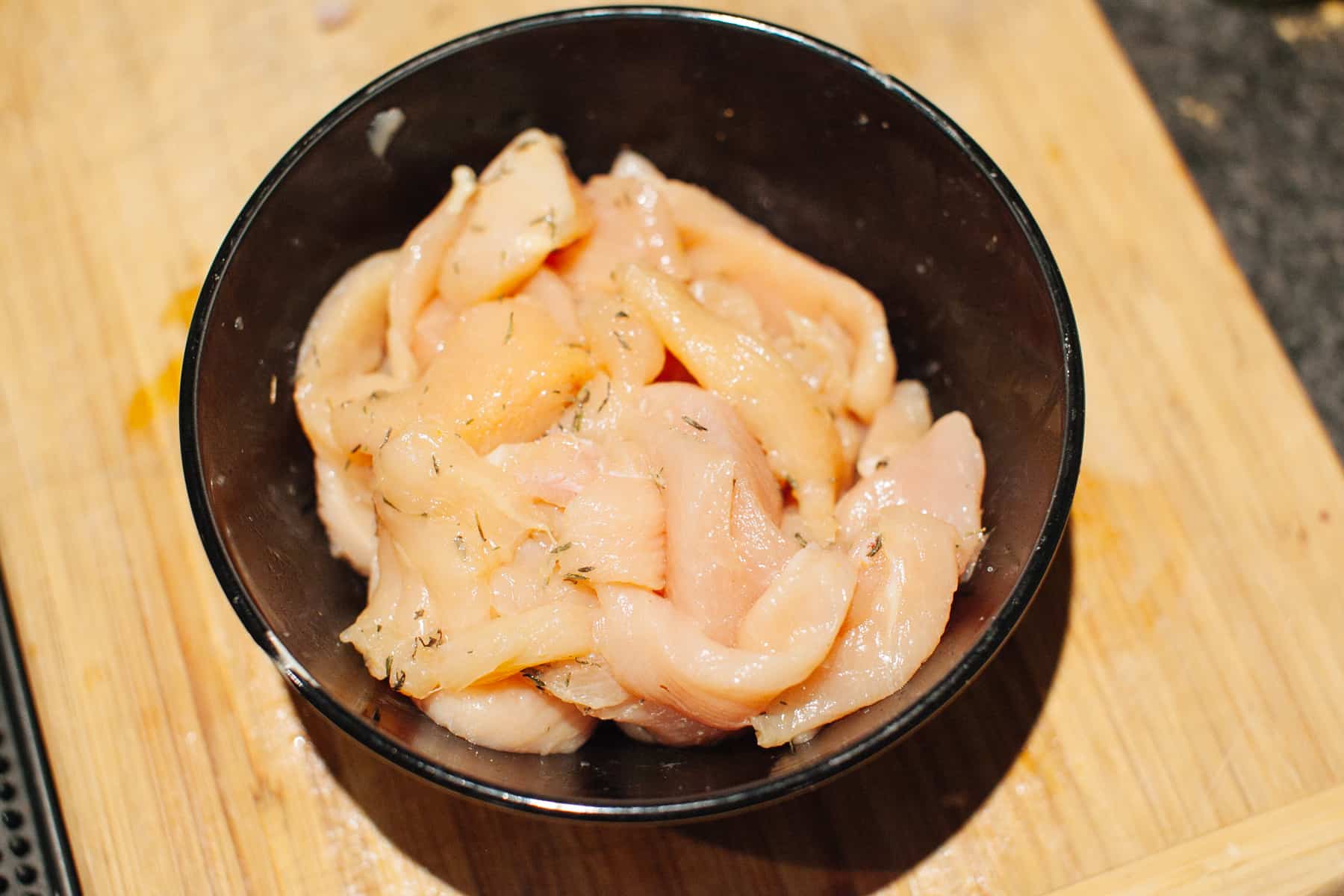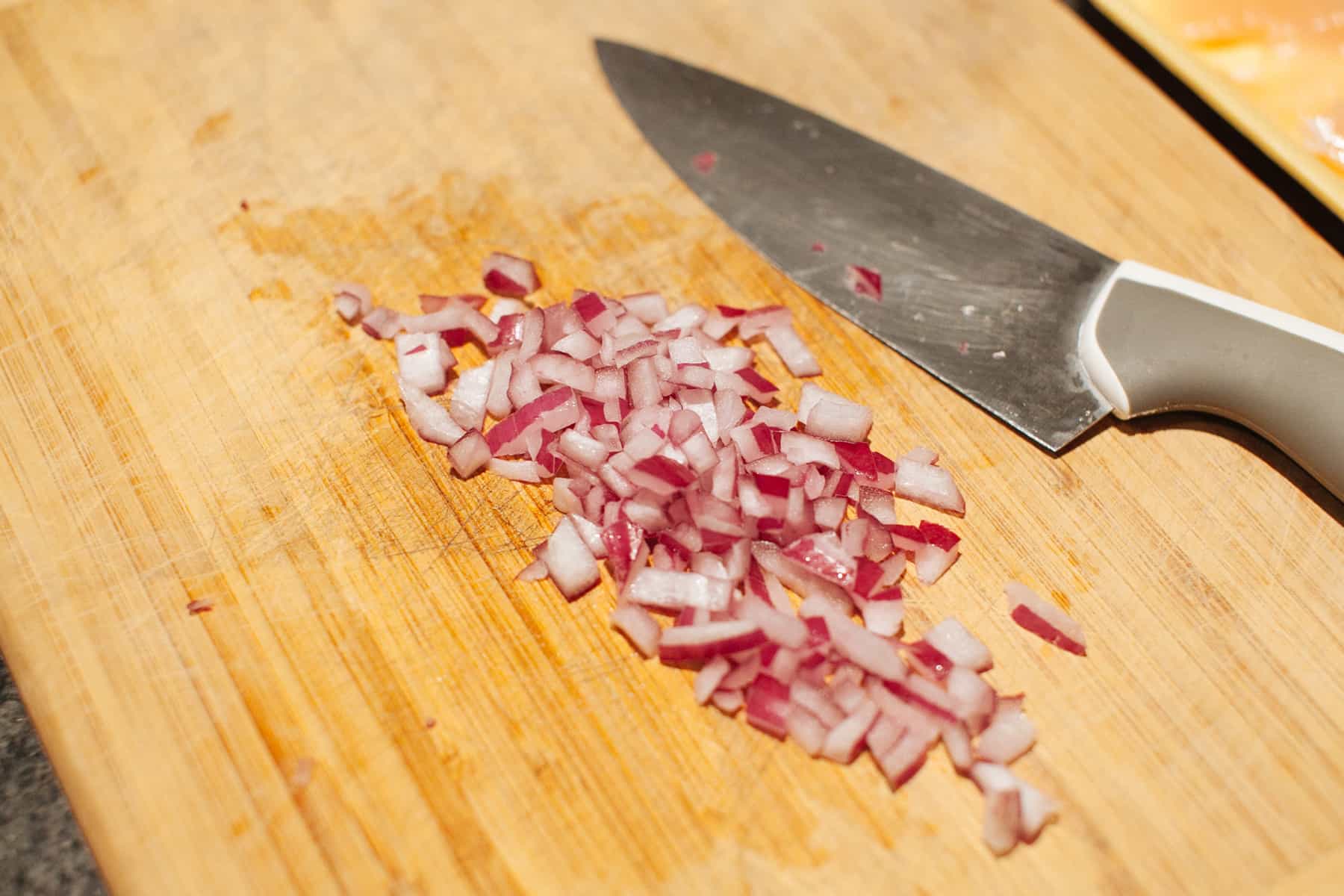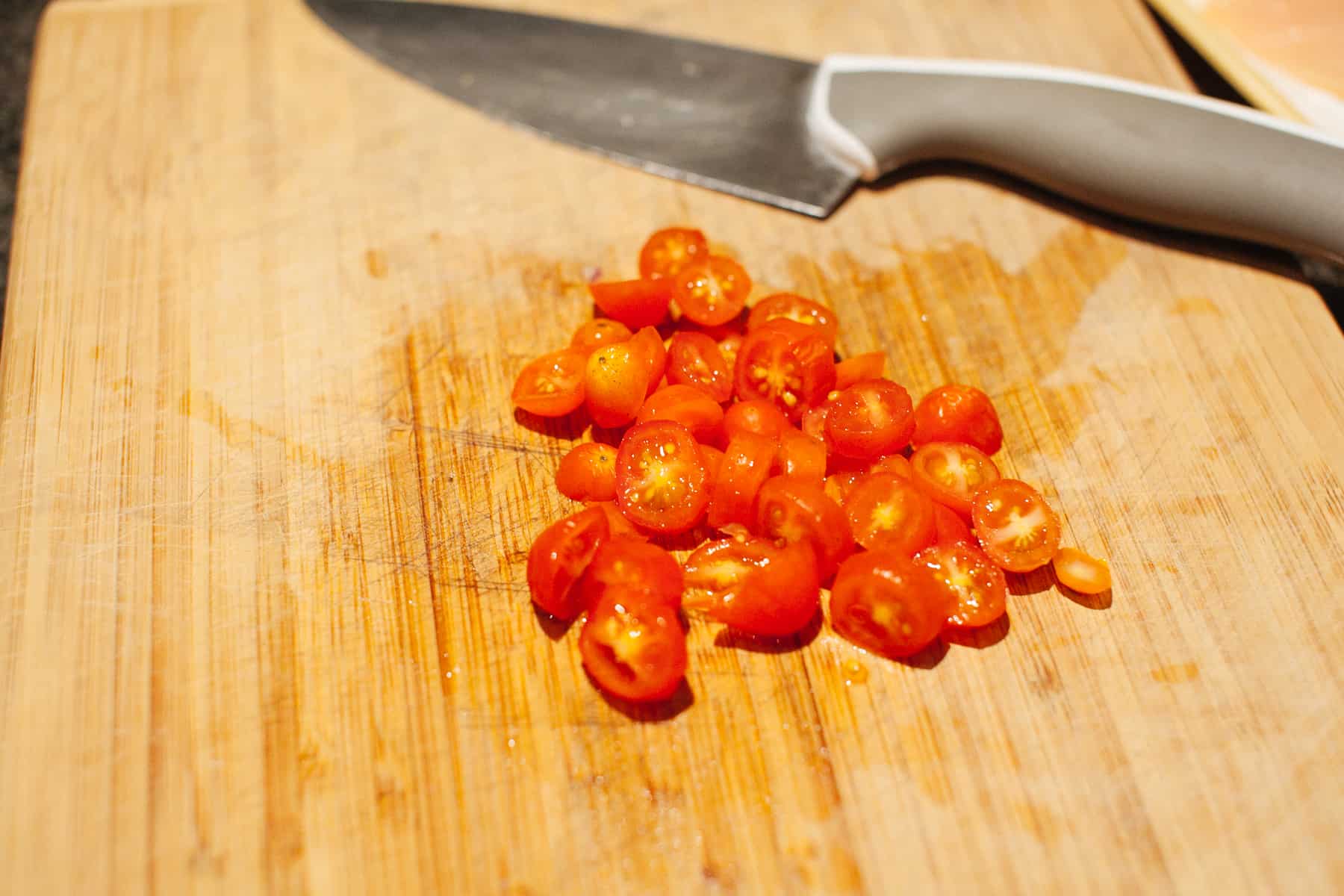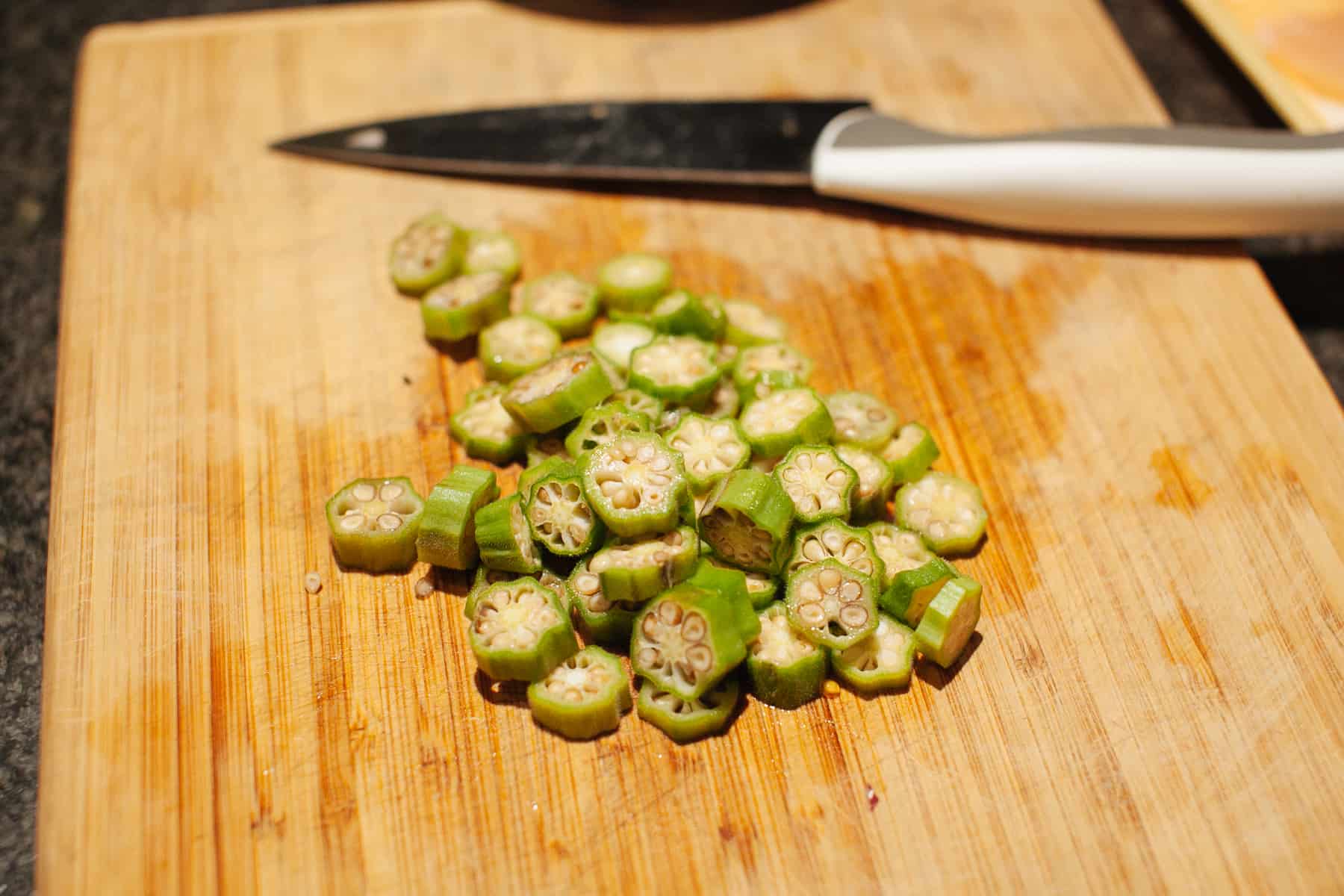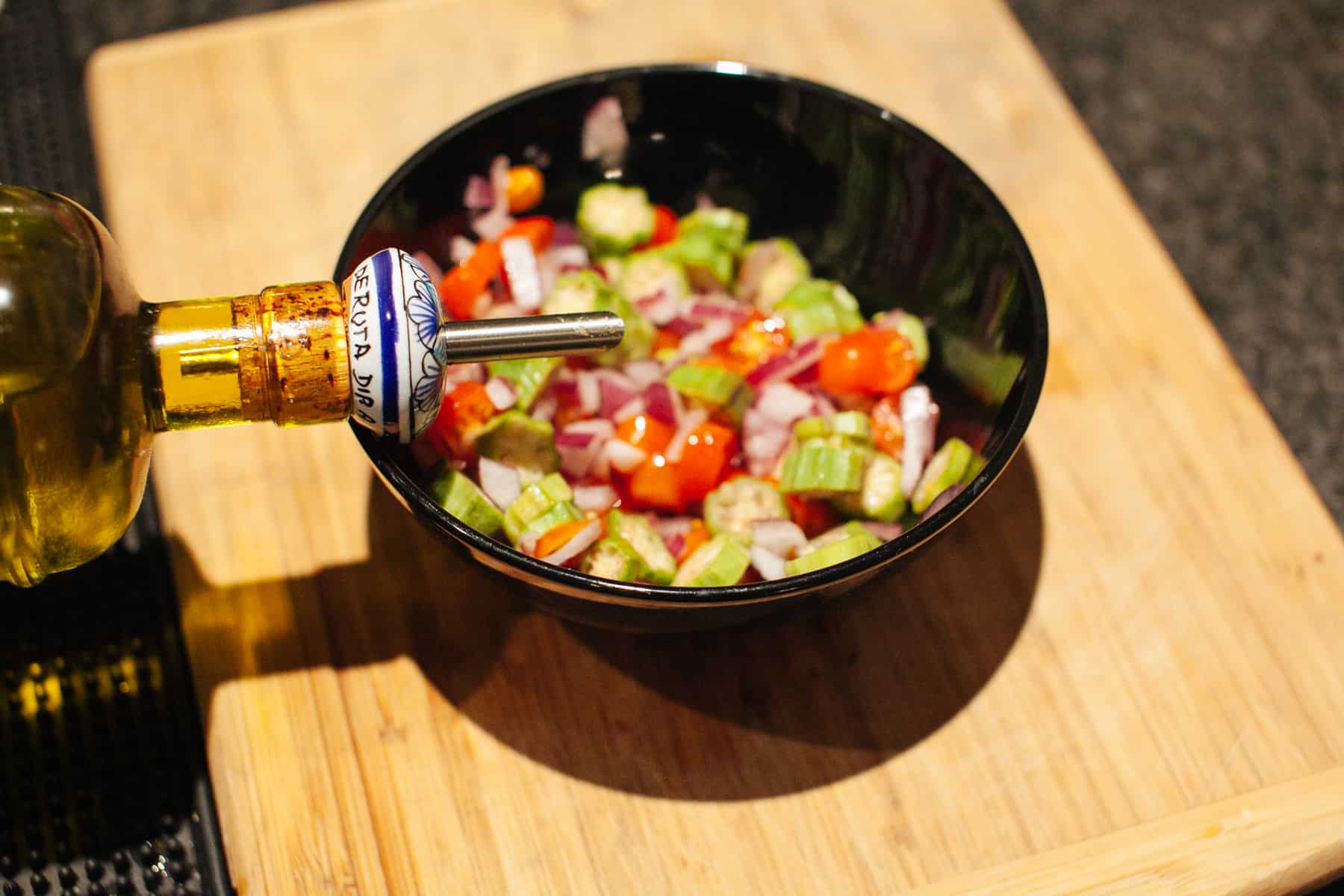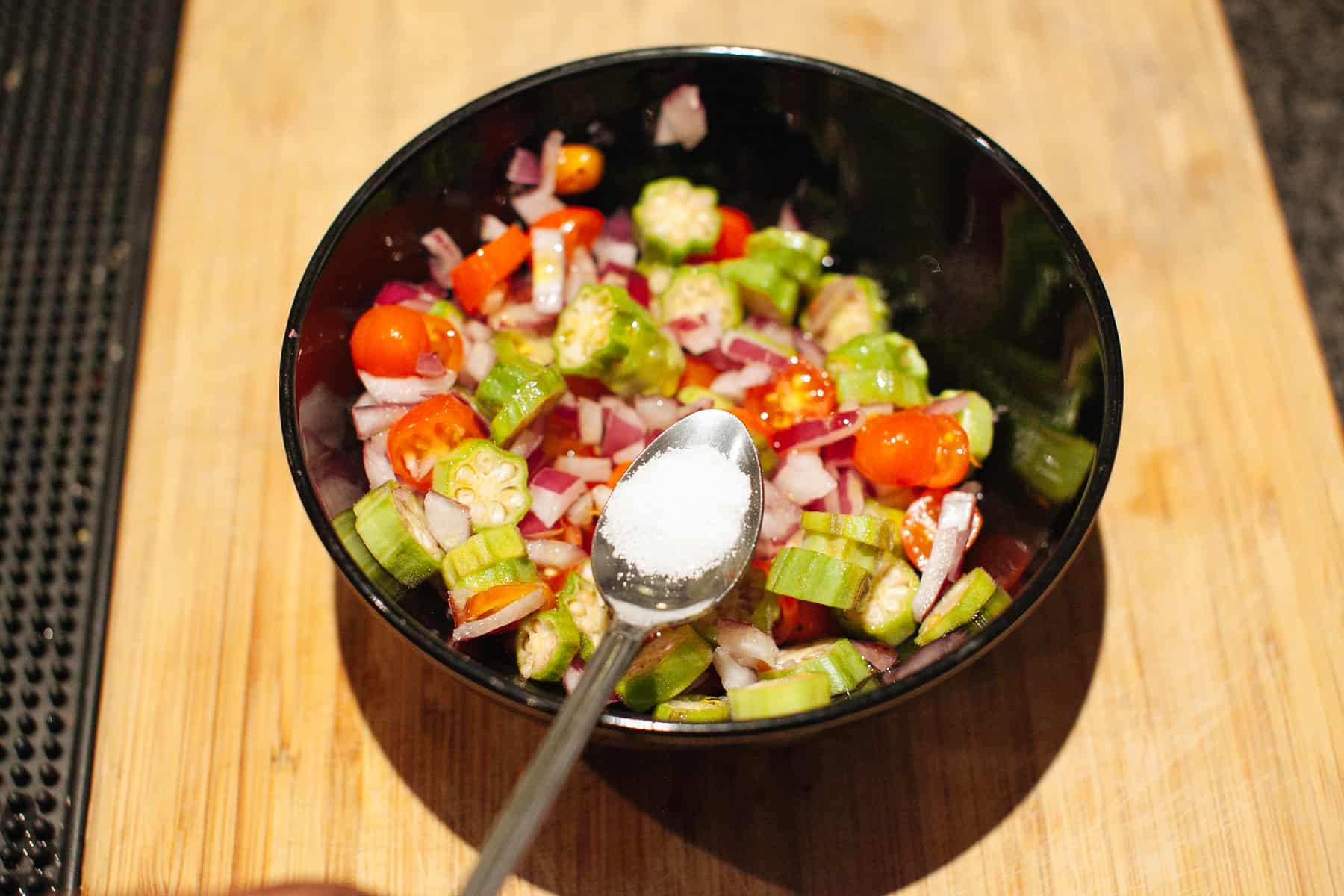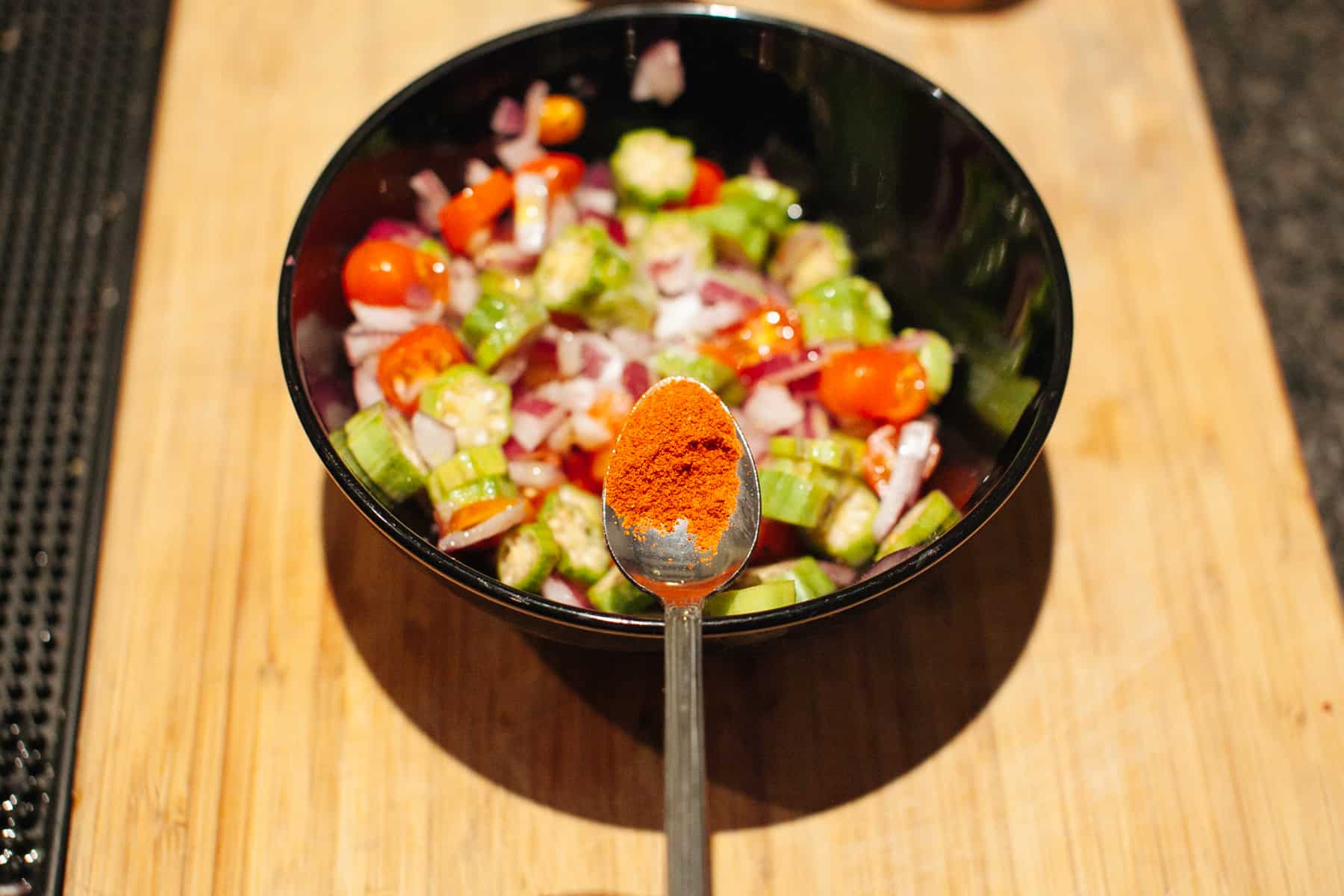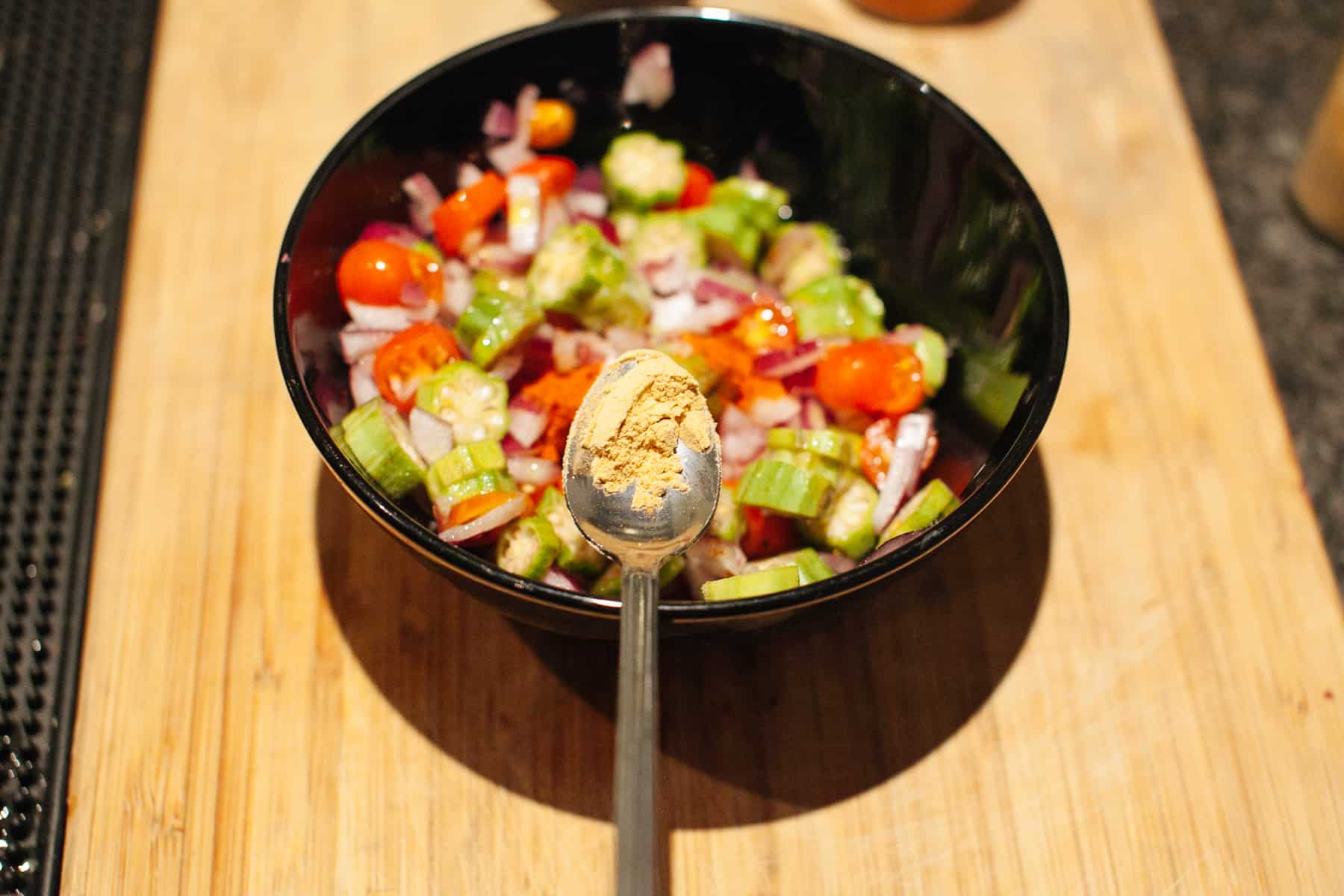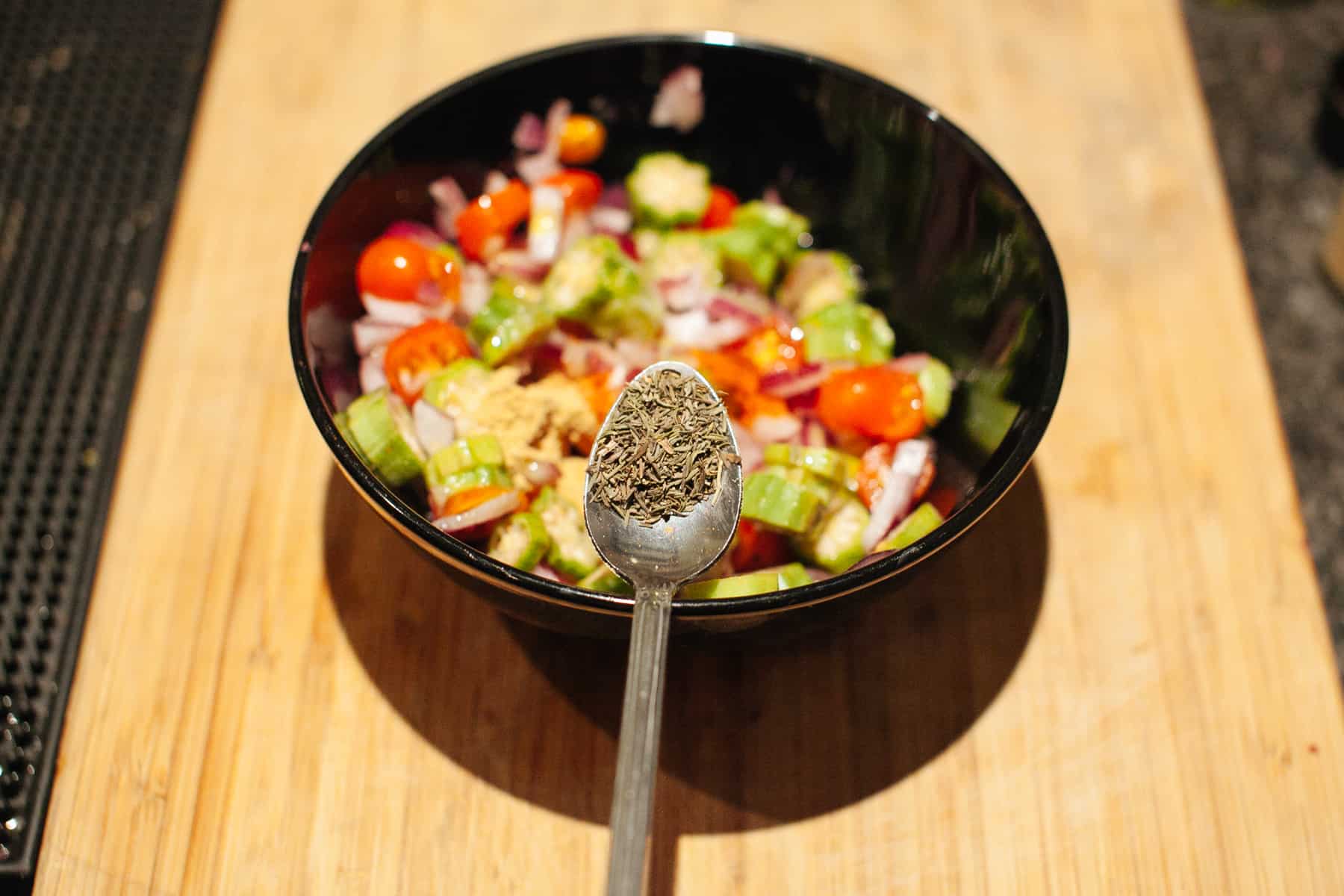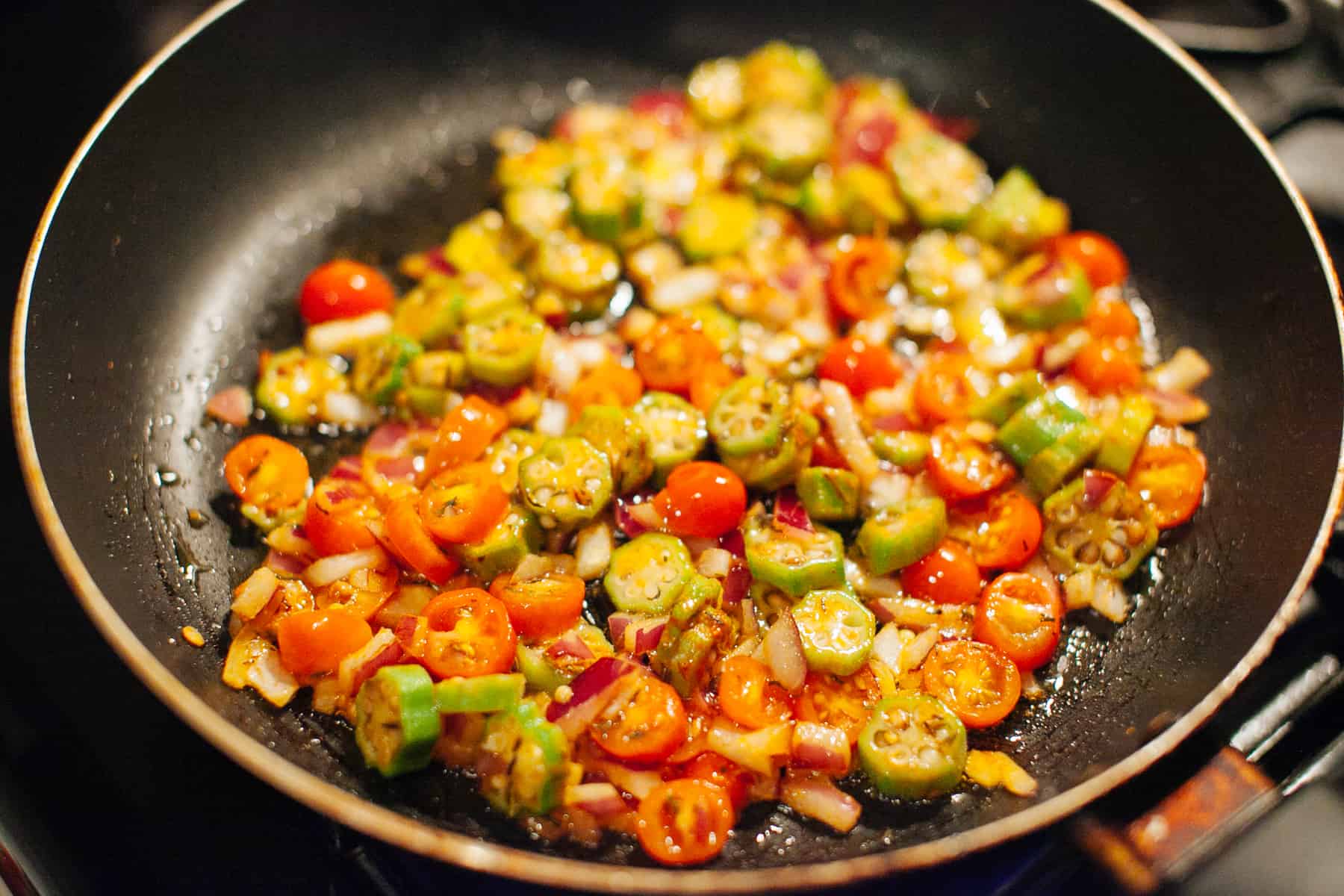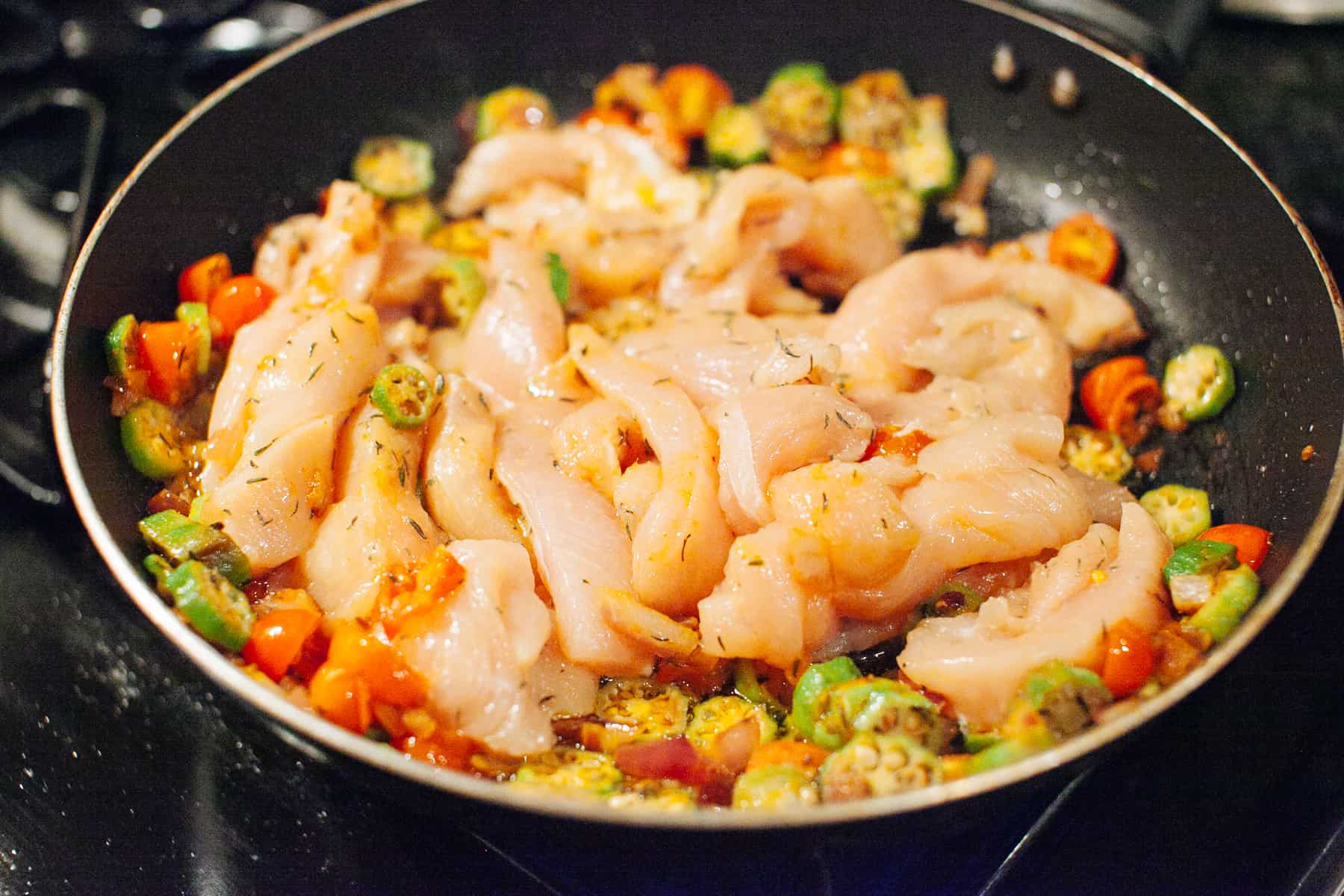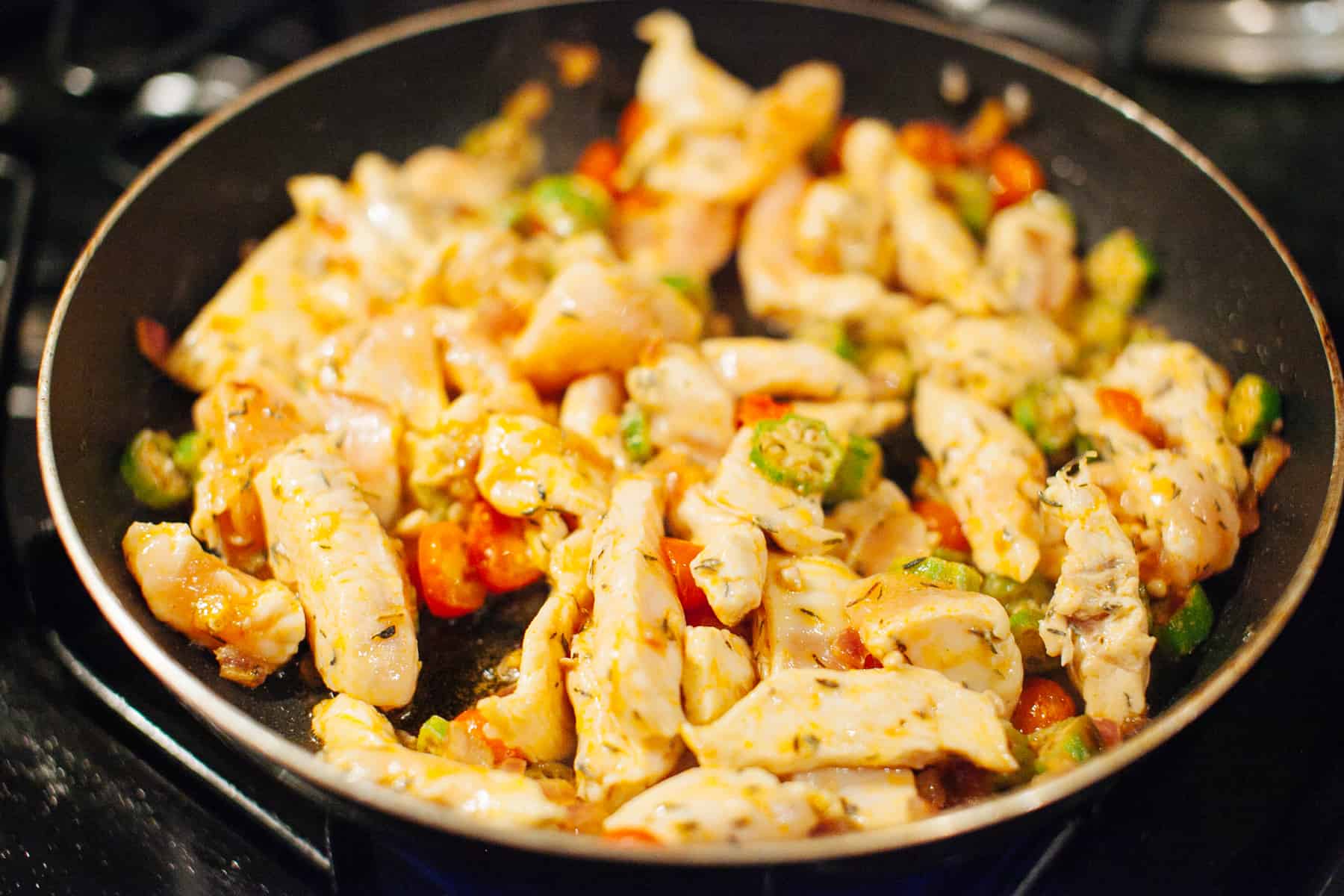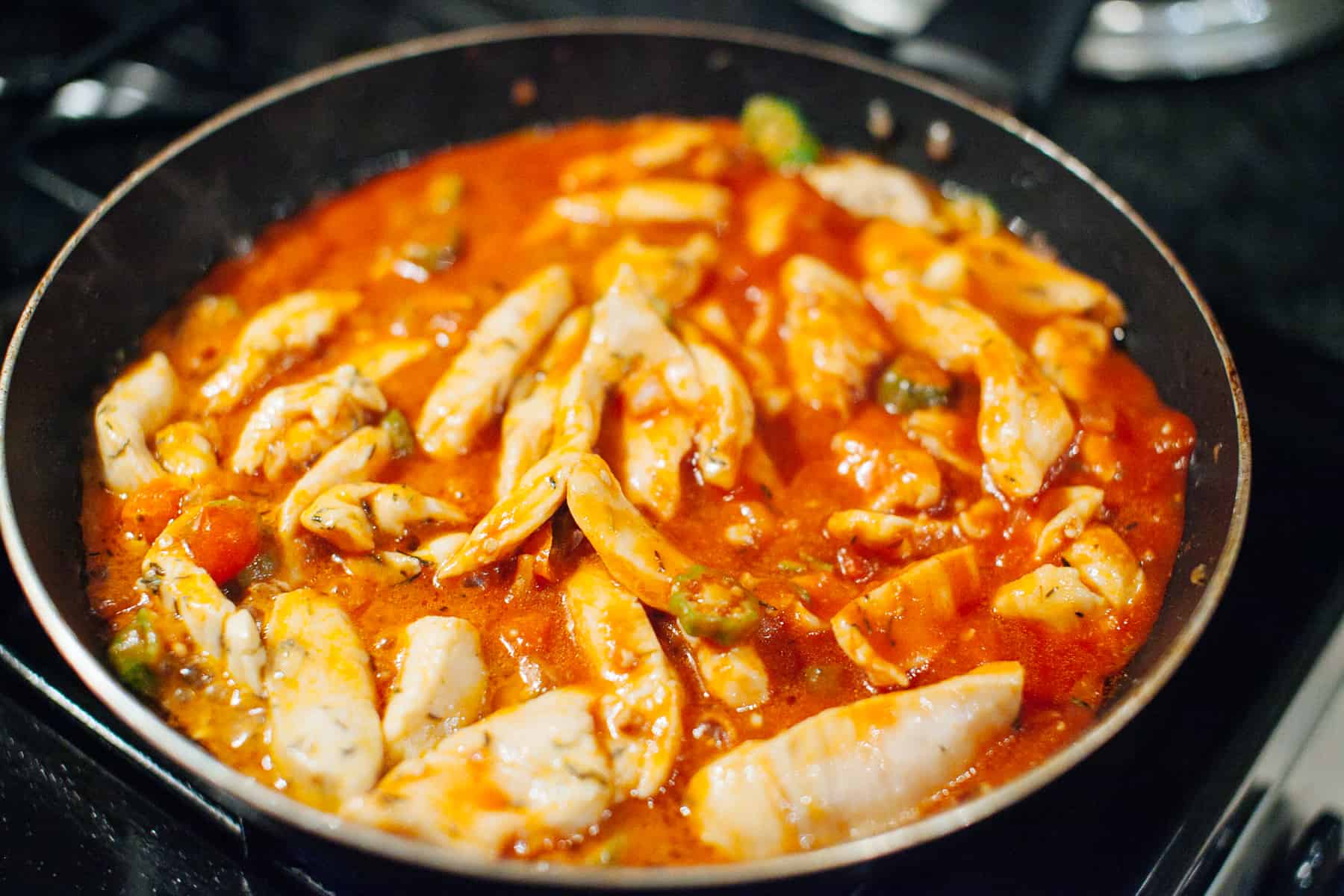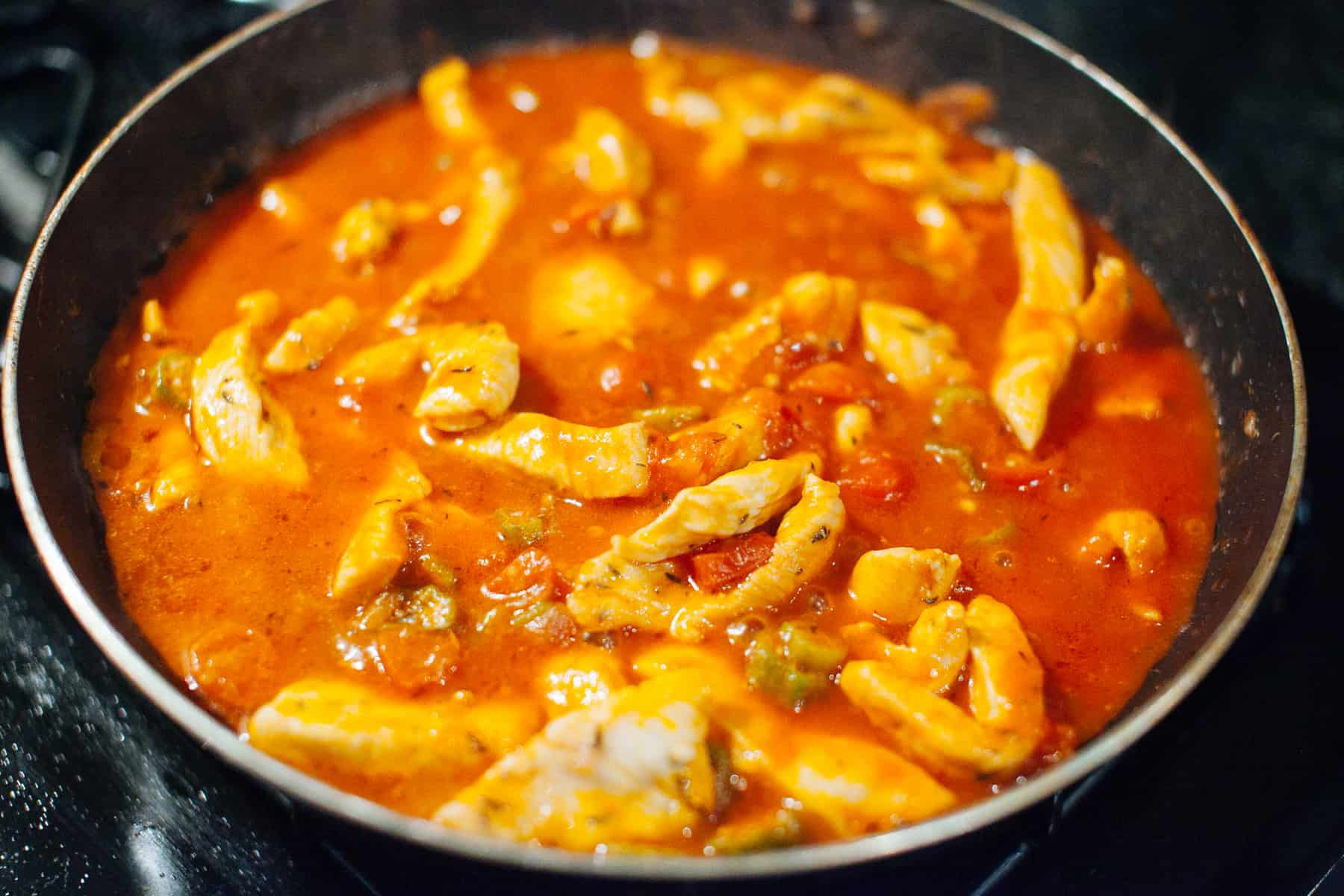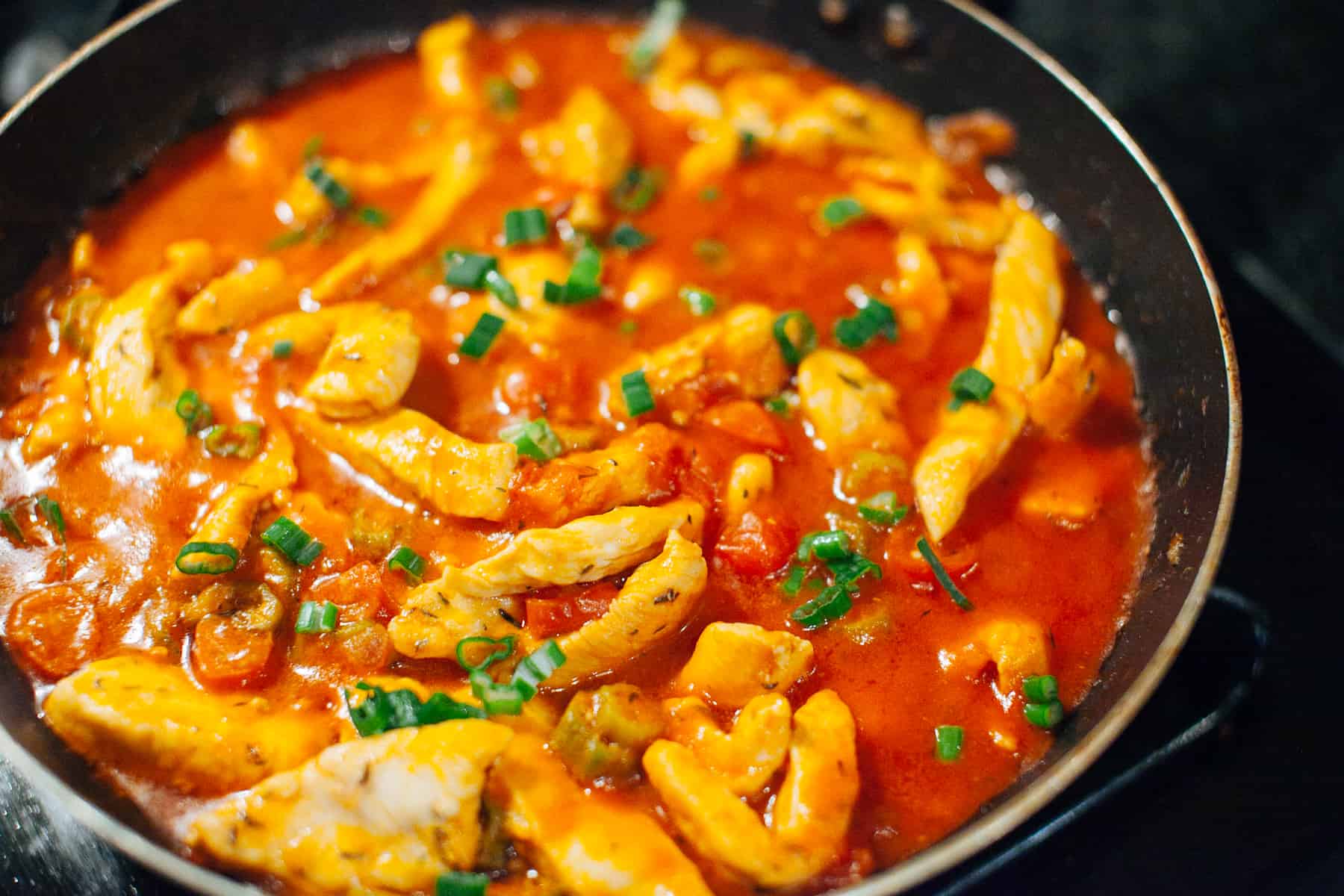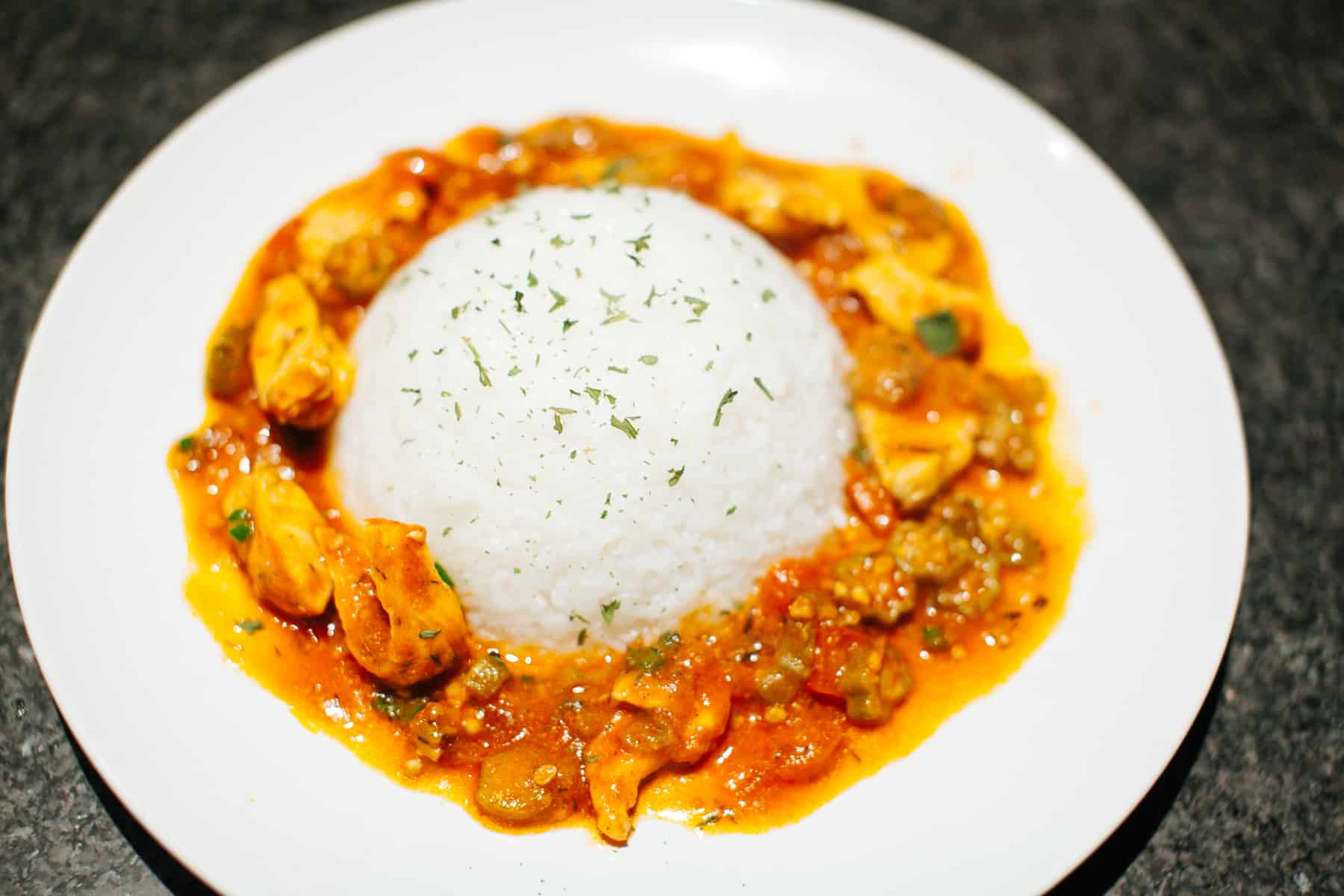 Ingredients
Thin sliced chicken breast
small can of tomatoes sauce
2 Tbsp sea salt
2 Tbsp olive oil
1 tsp thyme
1 tsp cayenne pepper
1 ginger ground
4 fresh okras
5 grape tomatoes
1/2 diced red onions
Green onions (for garnish)
Instructions
Dice the onions, grape tomatoes, and okra. Add into a small bowl and add in thyme, sea salt, cayenne pepper, ginger ground, and olive oil. Mix together before cooking.
Cut the chicken into chicken stripes. Seasoning with a dash of salt and thyme.
Pre-heat a frying pan over medium heat, add 2 tablespoon of olive oil and allow the oil to heat up.
Add okra, onion and tomatoes mix and frying for 2-3 minutes. Add chicken into the pan and fry for another 3 minutes.
Stir together well and mentor the chicken to make sure it cooks all the way before adding tomatoes sauce.
Add in can of tomatoes sauce into the mix, add in a pinch of salt. (Taste the sauce to see if additional salt is needed.)
Lower the heat, cover the pan and cook for about 5 minutes or until the chicken and sauce are fully cooked.
Once the dish is done and prepared, garnish with green onions and serve. This is meal is best served with rice of your choice.
Enjoy! Make sure you tag #DinnerWithTayo, I would love to see your dish.