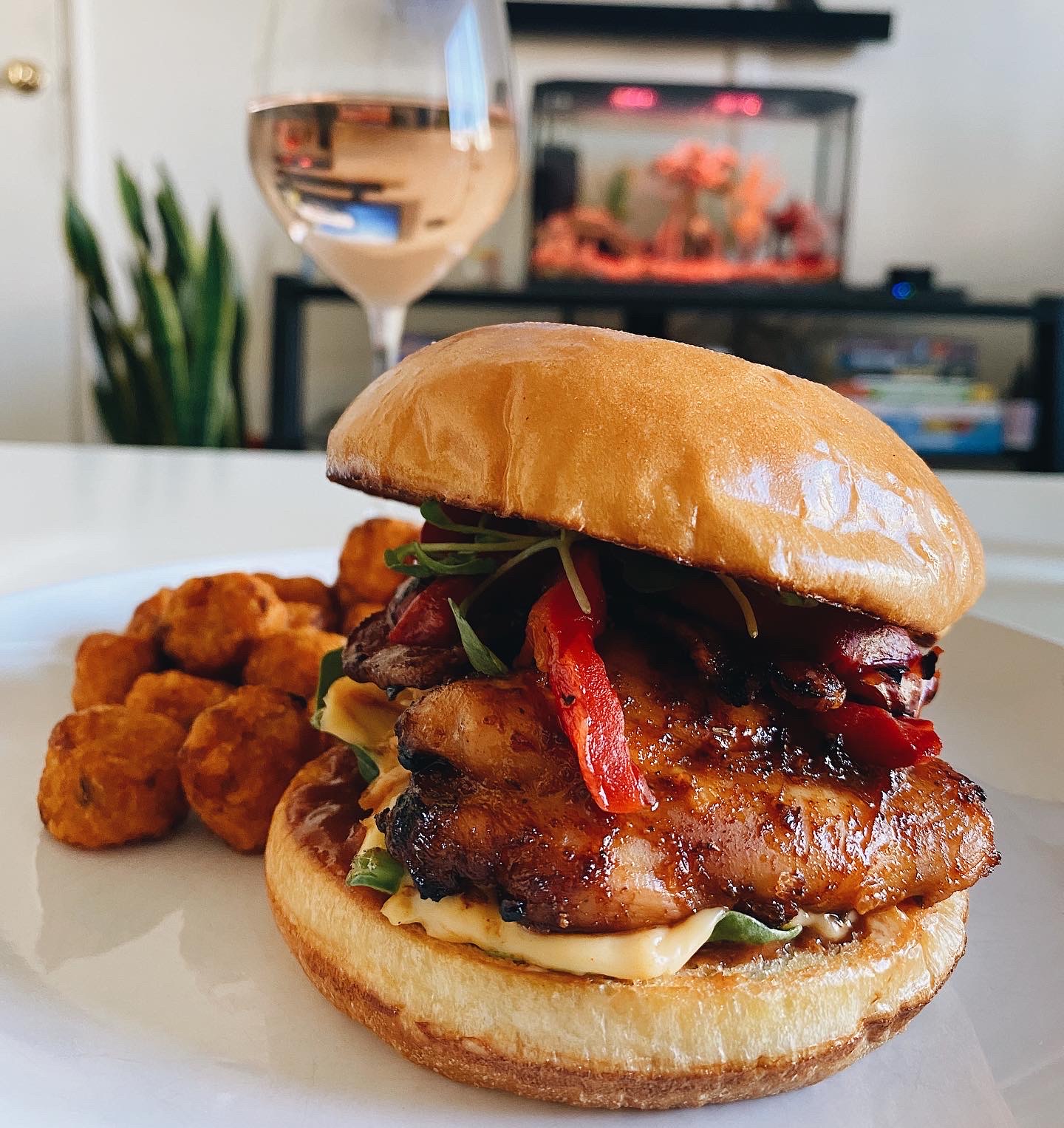 Looking for a sandwich that's packed with flavor? Look no further than the Spicy Honey Chicken and Bacon Sandwich. This mouth-watering sandwich features juicy chicken, crispy bacon, and a spicy honey glaze that's sure to tantalize your taste buds. With a perfect balance of sweet and spicy, this sandwich is a crowd-pleaser that's perfect for any meal of the day. Whether you're looking for a quick lunch or a satisfying dinner, the Spicy Honey Chicken and Bacon Sandwich is a must-try recipe that you won't be able to resist.
Ingredients
Chicken thighs
1 Tbsp chicken bouillon
1 tsp Salt
1 tsp garlic powder
1 tsp cayenne pepper
1 tsp red pepper flakes
1tsp dried thyme
1 Tbsp honey
Bacon strips
Cheddar cheese
Spinach
Brioche Hamburger bun
Smoky honey BBQ mustard sauce
2 Tbsp sweet baby ray BBQ sauce (or barbecue sauce of your choice)
1 Tbsp honey-dijon mustard
1 tsp smoked paprika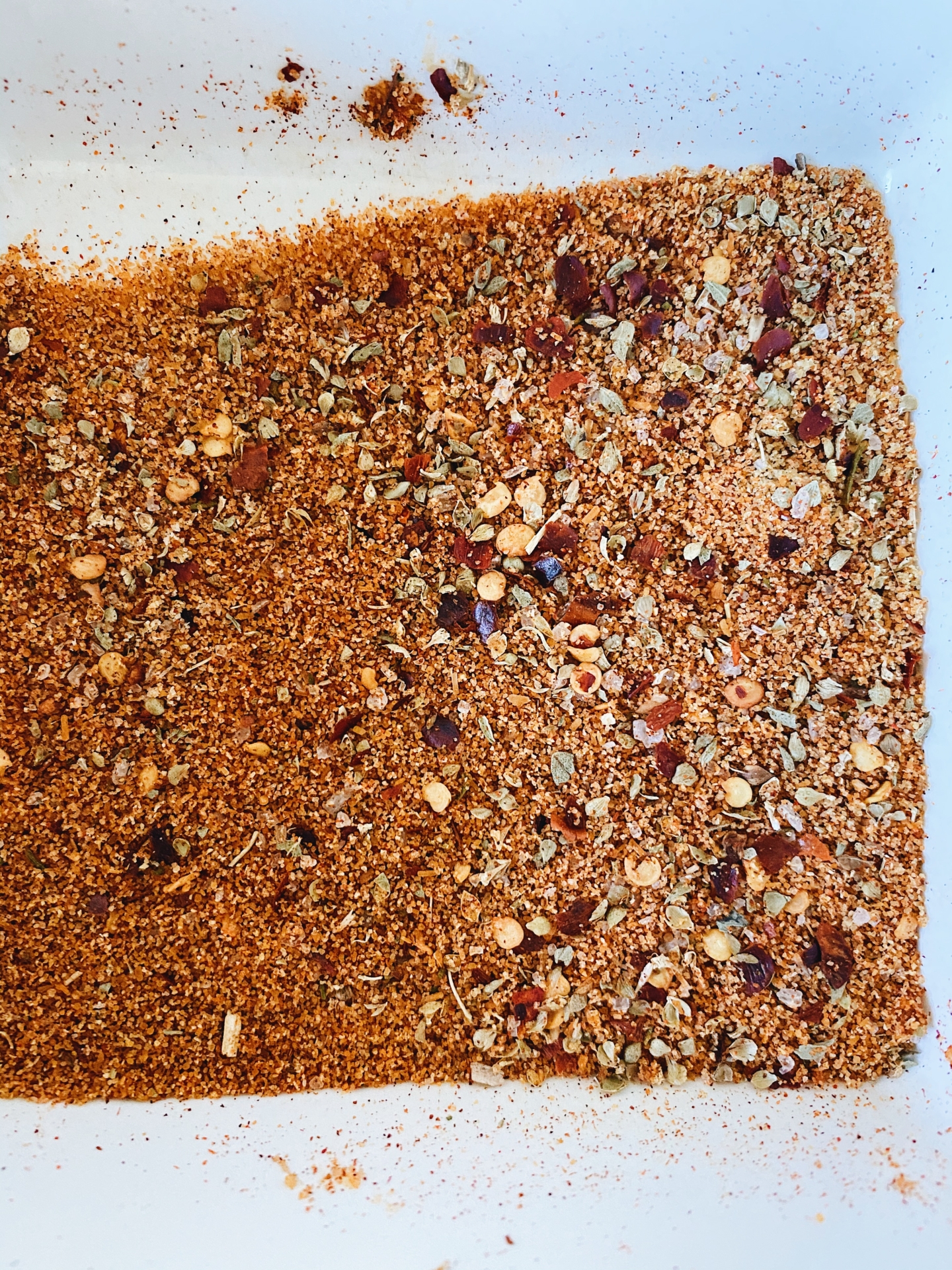 Instructions
Season both sides of the chicken thigh with all your spices and honey.
Set the air fryer to 350°F and air fry the chicken for 20 minutes. after 12 minutes, flip the chicken to the other side for the remaining time frame. If you don't have an air fryer, you have two options, 1: you can also bake it in the oven for 15-20 minutes at 375°F. 2: Heat up a skillet with 1 tbsp olive oil, cook the chicken uncovered for about 20-25 minutes ( 10-12 minutes on each side).
Prepare the bacon on the side and set aside when it's done.
In a small bowl combine barbecue sauce, honey dijon mustard, and paprika then set aside.
In a small skillet melt 1 tsp butter and slightly toast your brioche bun on each side.
Build your chicken sandwich. Spread the honey BBQ mustard sauce on the bun, add spinach, cheese, chicken, bacon, and roasted bell pepper strips.
Make sure you hashtag #DinnerWithTayo, I would love to see your dish.