Shrimp and Chicken Basil Pesto Pasta is a delicious and filling dinner dish that's perfect for any night of the week. This recipe features tender and juicy chicken and shrimp, sautéed in a flavorful garlic and basil pesto sauce. The pasta is cooked until al dente and then tossed with the pesto and protein mixture to create a savory and satisfying meal. The basil pesto adds a bright and herbaceous flavor to the dish, while the chicken and shrimp add a satisfying and healthy source of protein. Whether you're a fan of pasta dishes or simply looking for a new and exciting way to enjoy chicken and shrimp, this Shrimp and Chicken Basil Pesto Pasta recipe is sure to become a favorite at your dinner table.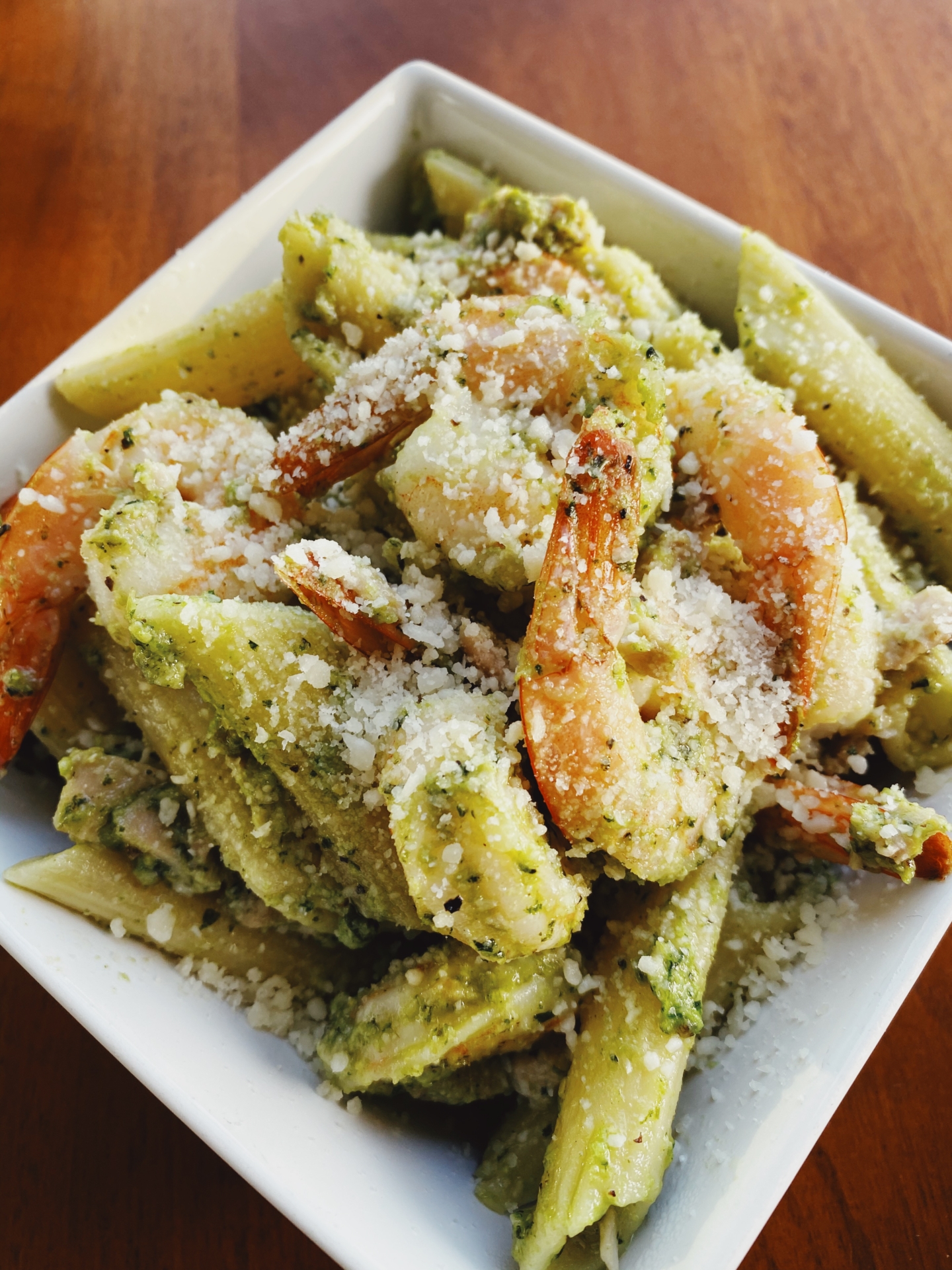 INGREDIENTS
For the Homemade Pesto:
2 cups fresh basil leaves
½ cup pine nuts
½ cup grated pecorino cheese
1 clove garlic peeled
2 teaspoons lemon juice
2/3 cup extra-virgin olive oil
salt and black pepper
For the Basil Pesto Shrimp and Chicken Pasta:
Pack of pasta
3-4 boneless skinless chicken thighs; shredded
1 lb of shrimp, peeled and deveined
2 Tbsp Olive oil
½ tsp salt
¼ tsp black pepper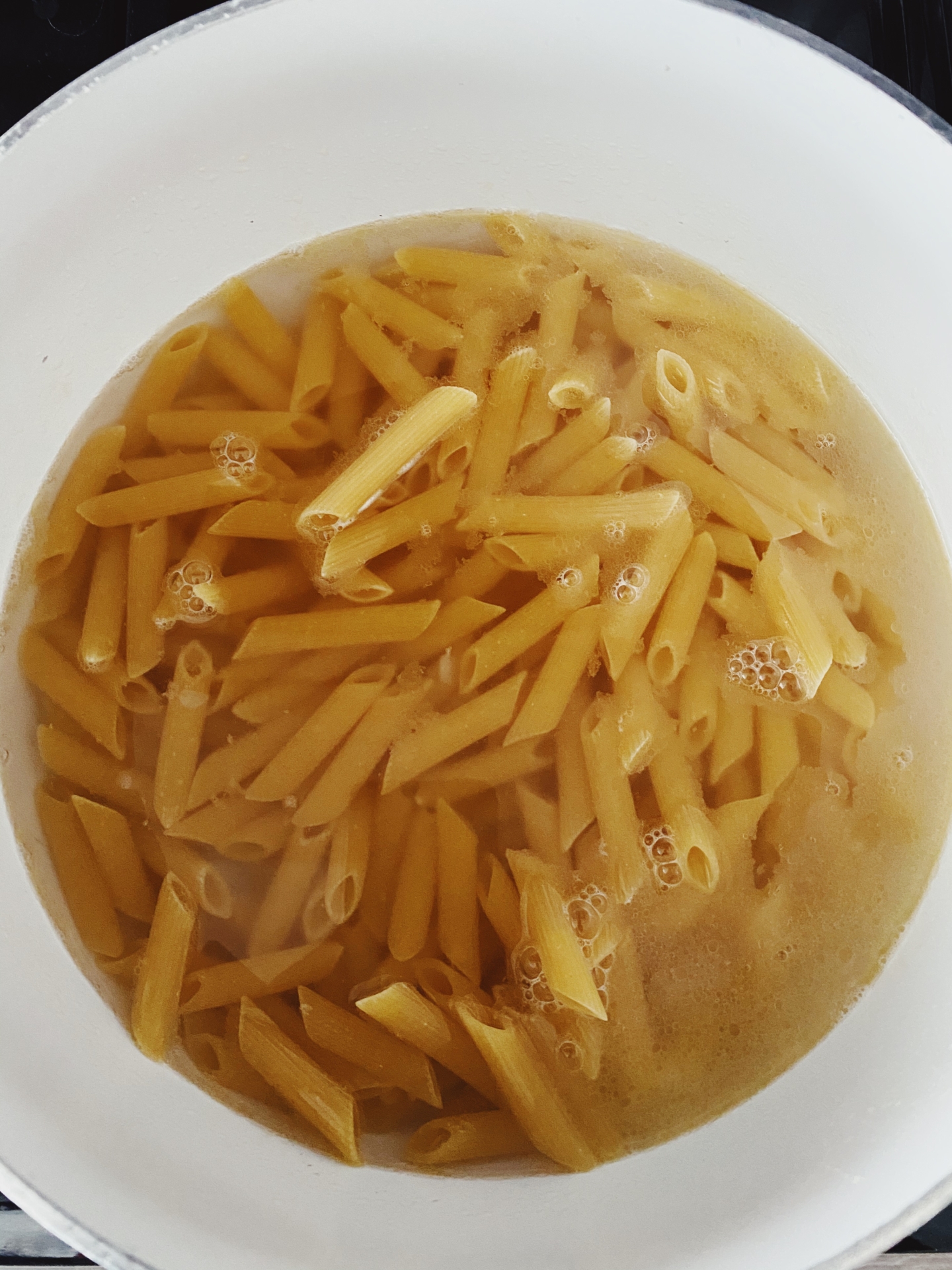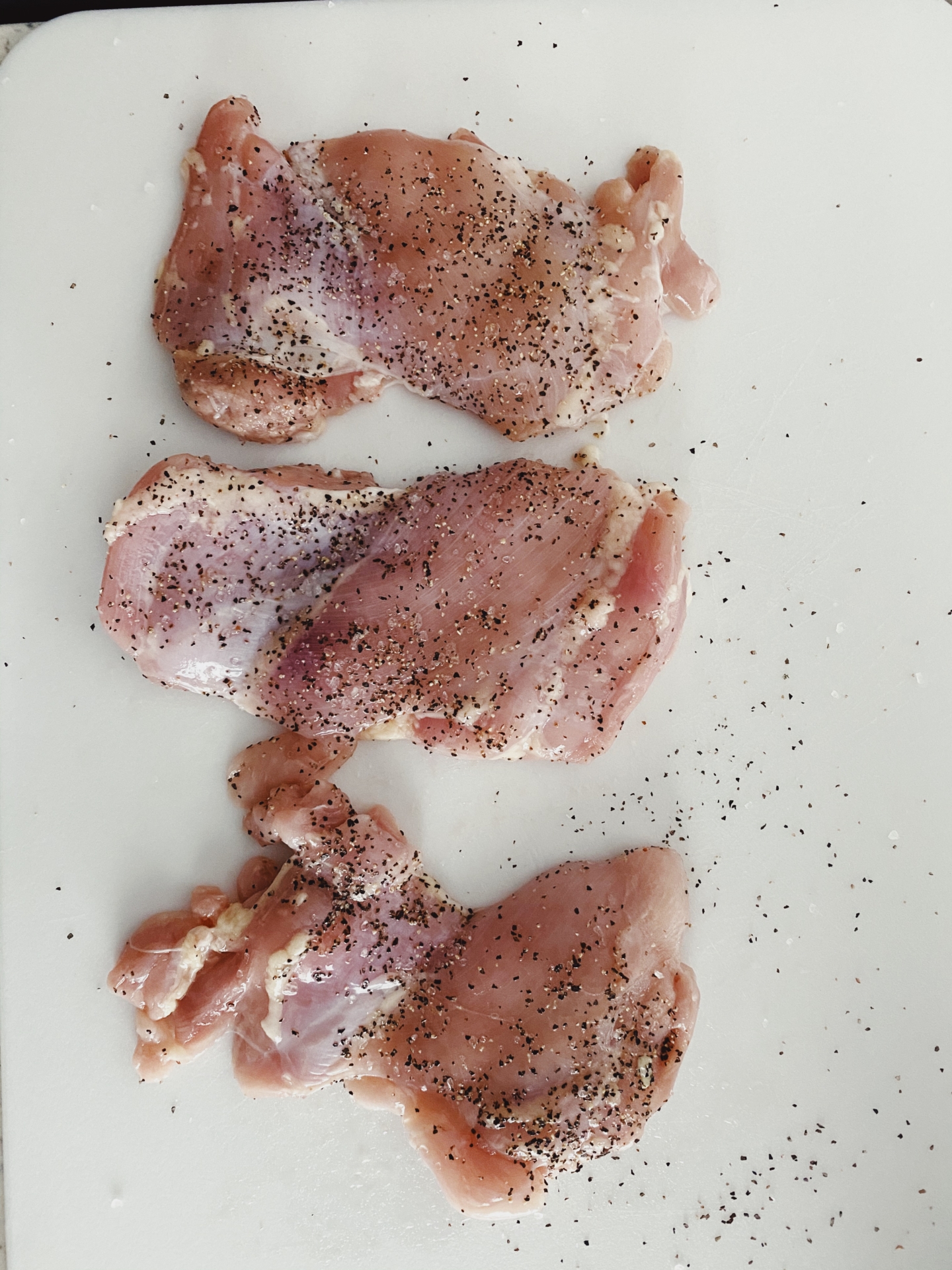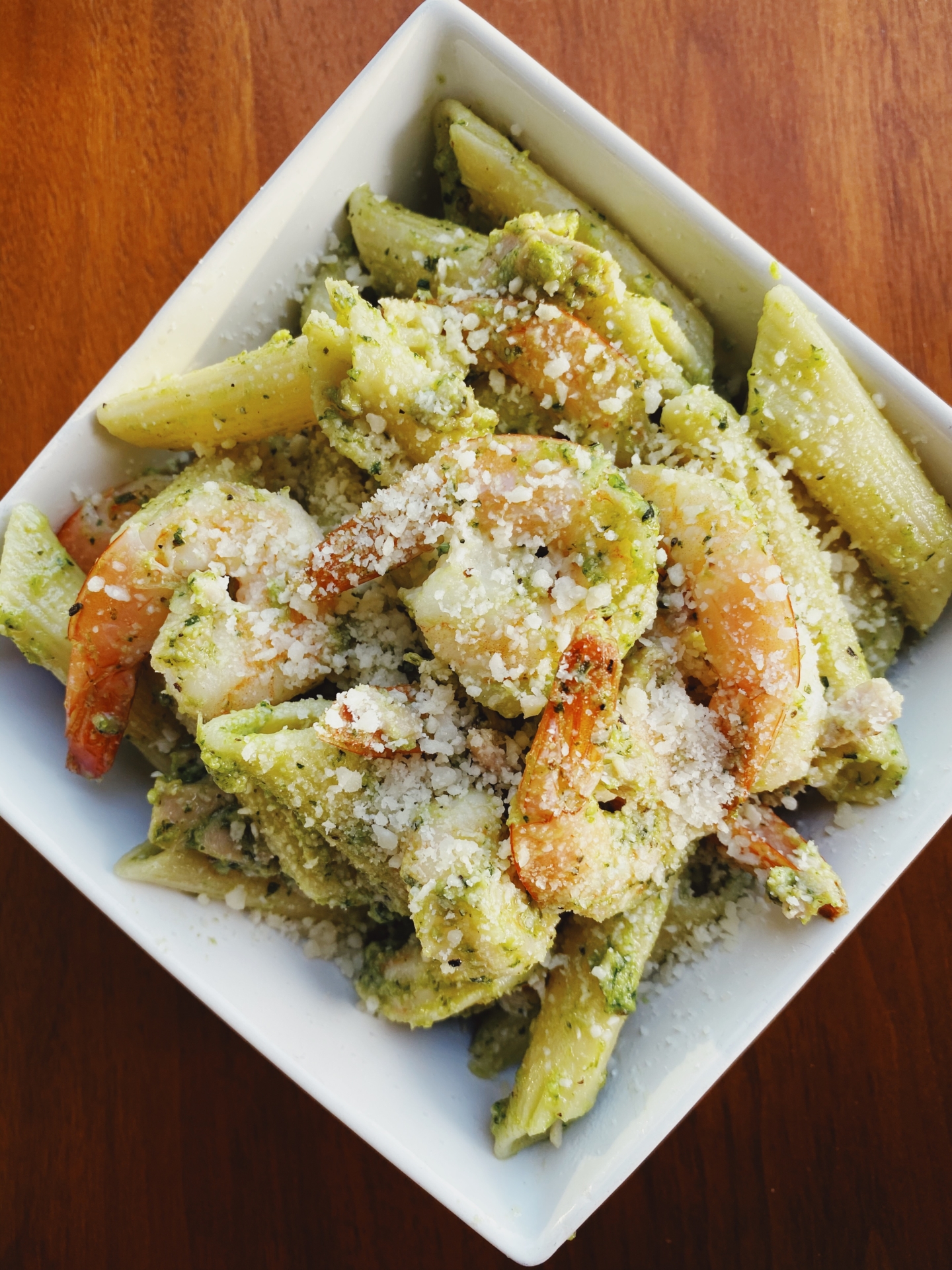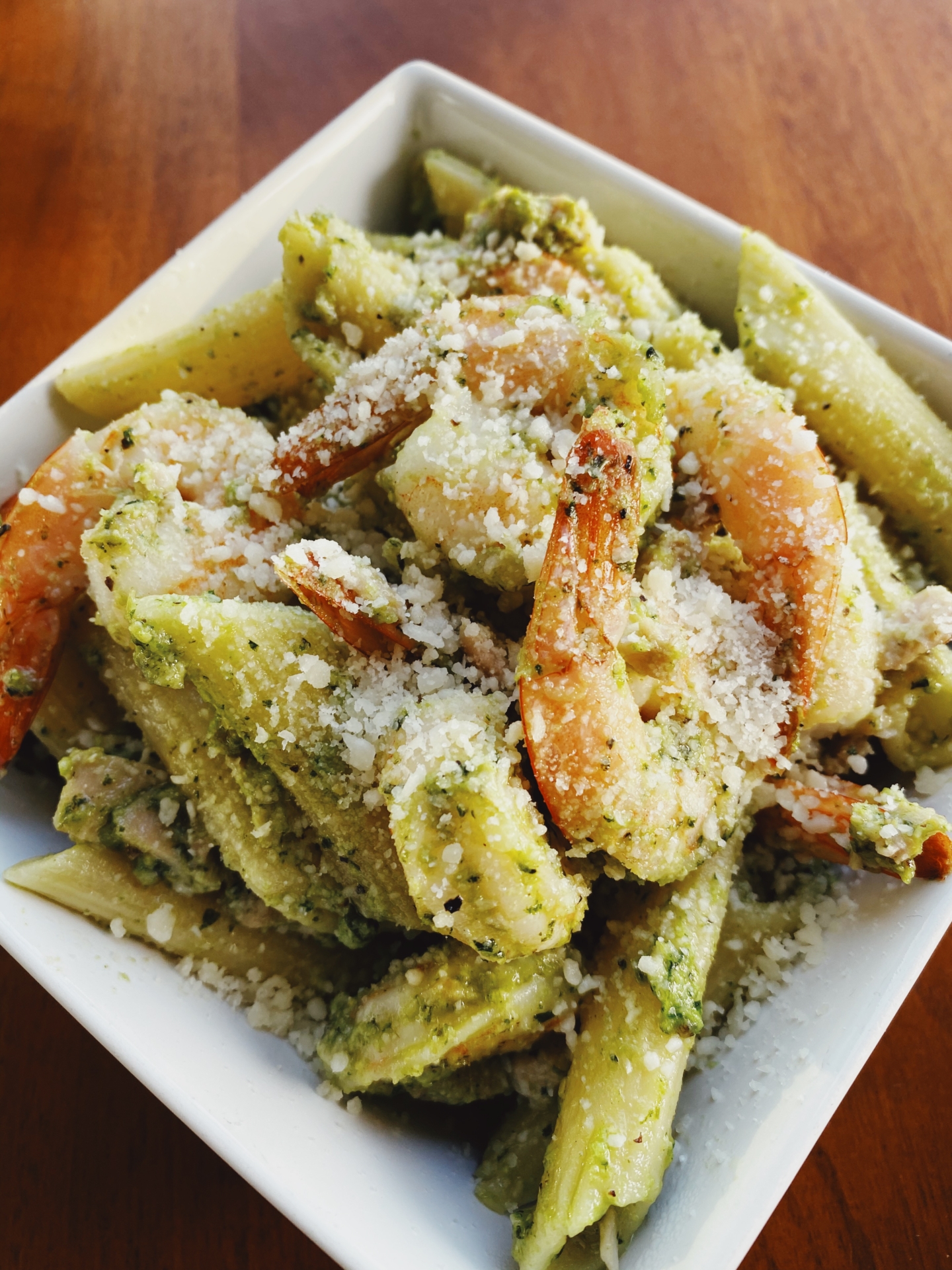 INSTRUCTIONS
For the Pesto Chicken Pasta:
Cook the pasta according to the package instructions. Set aside once ready.
Season both sides of the chicken thighs with a pinch of salt and black pepper.
In a large pan heat olive oil over medium heat, add chicken thighs, and fry both sides 2-3 minutes per side or until golden and cooked. Remove the chicken from the pan, cut, and shred into pieces with a fork and knife. Set aside.
In the same pan, add the shrimp, pinch of salt, and cook for about 5 minutes or until the shrimp are pink and cooked through. Remove from pan and set aside.
For the Basil Pesto:
Set out a food processor. Place the basil leaves, olive oil, pine nuts, pecorino cheese, garlic clove, lemon juice, pepper, and salt in the food processor. Cover and pulse until finely ground and a smooth, thick pesto sauce is formed. Taste, then add additional salt and pepper if needed.
Stir in the shredded cooked chicken and shrimp into the cooked pasta. Stir in the pesto, and stir everything together.
Once it's ready, top with additional grated pecorino cheese and serve. Enjoy!
Make sure you hashtag #DinnerWithTayo, I would love to see your dish.