This classic shrimp and crab Etouffee is a true southern dish that's packed with all the rich flavors from one of my favorite cities, New Orleans. Your family and friends will absolutely love this delicious dish.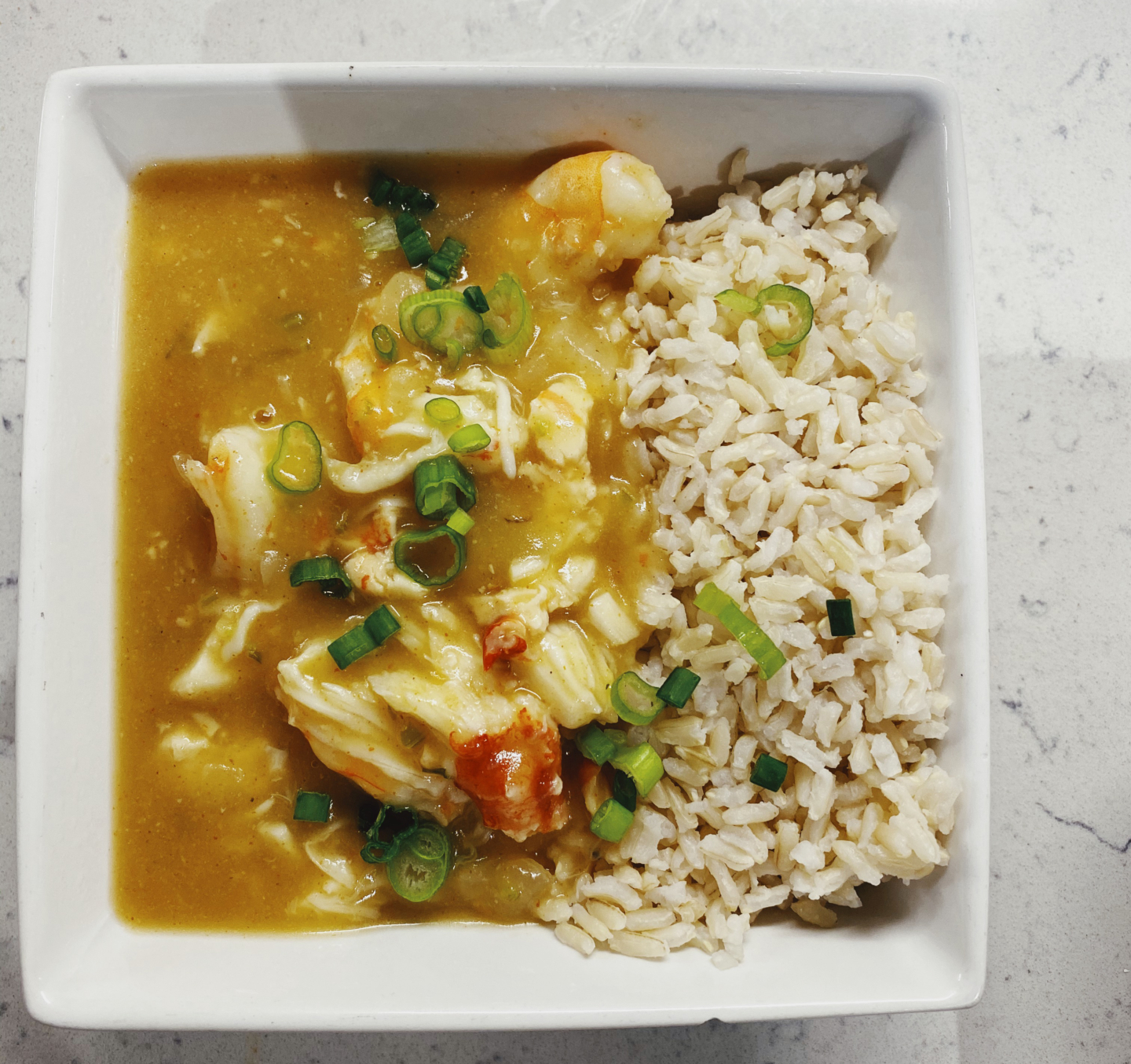 INGREDIENTS
1 onion, chopped
2 stalks celery, chopped
1 teaspoon olive oil
1/4 teaspoon granulated garlic
2 1/2 cups chicken broth
1/4 cup flour
3 tablespoons lemon juice
1/8 teaspoon Cayenne pepper, or to taste
2 teaspoons Tabasco sauce (optional)
2 lbs shrimp, peeled and deveined
1 lb king crab legs or 1 lb lump crabmeat
1/4 cup green onions, chopped
1/4 cup fresh parsley
Cooked brown rice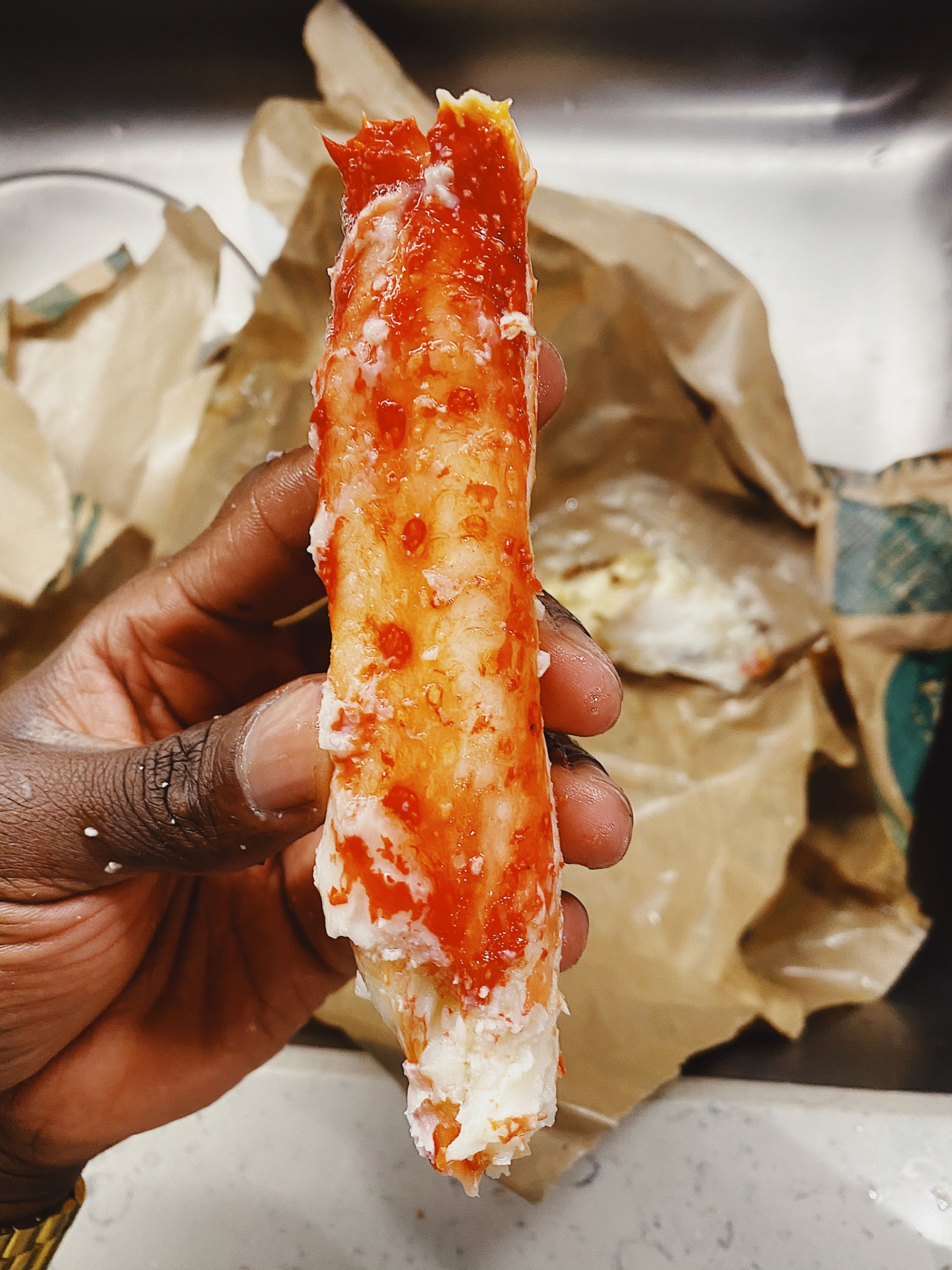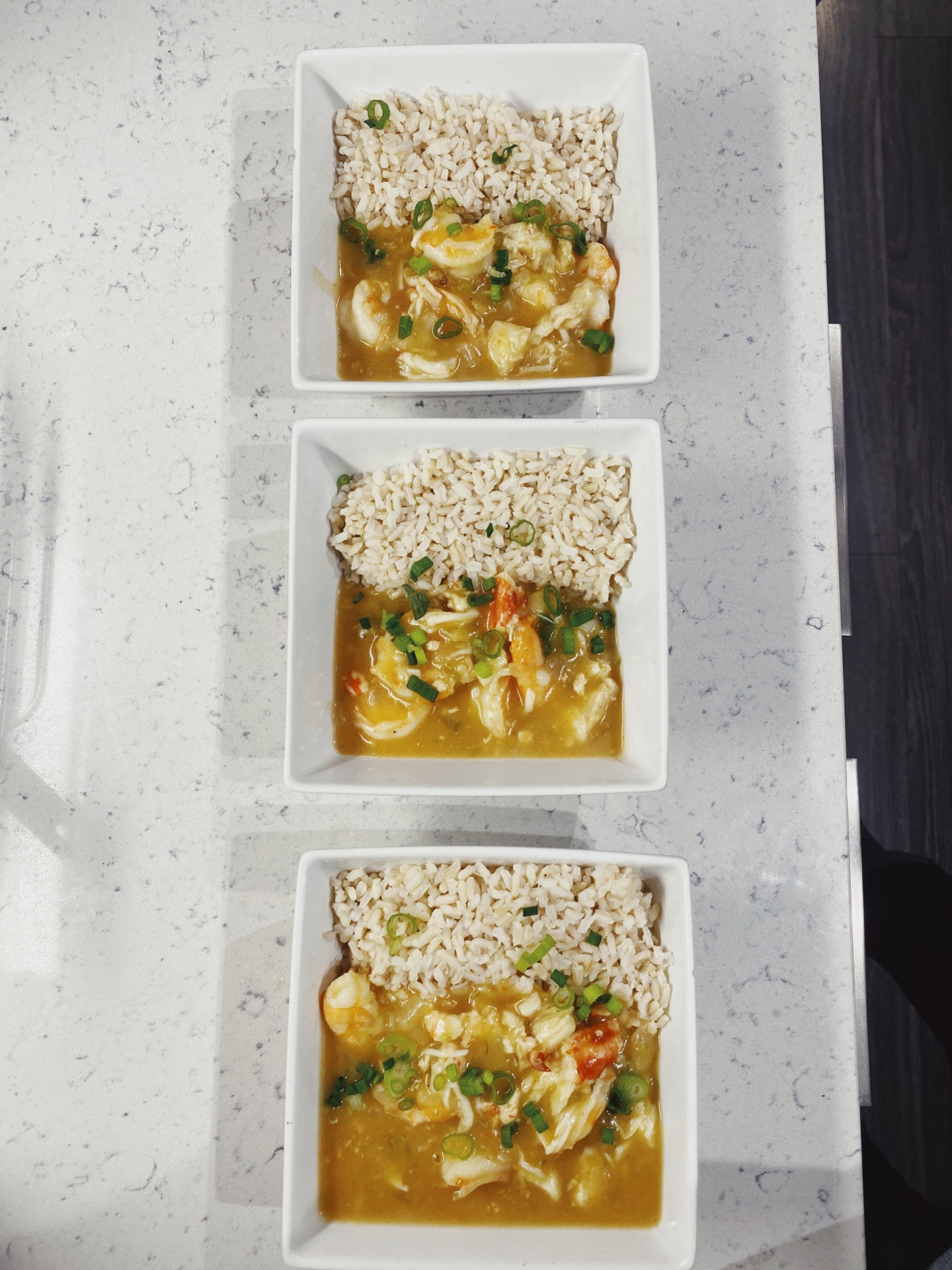 INSTRUCTIONS
Use kitchen shears to cut the shells. Remove the crab meat from the shell. Chop the crab meat into small pieces and set aside.
In a large pot over medium heat, sauté onions and celery in olive oil until softened for about 10 minutes. Then mix in the garlic.
In a separate bowl, combine the chicken broth and flour and whisk together until smooth. Add to the onion and celery mixture in the pot and bring to a boil. Reduce the heat and simmer until thickened, this should take about 20-30 minutes. If your sauce gets too thick, gradually pour in some more chicken broth and mix together.
Add lemon juice, cayenne, Tabasco sauce, and shrimp and cook for about 5 minutes.
Add crabmeat, green onions, and parsley and cook for an additional 5 minutes.
Once it's ready, serve over rice, or side of your choice and enjoy!
Make sure you hashtag #DinnerWithTayo, I would love to see your dish.