Seared scallops with a buttery white wine sauce is a classic dish that's sure to impress any seafood lover. In this recipe, we take it up a notch with a decadent and flavorful Beurre Blanc sauce with a twist, made with shallots, white wine, butter and plenty of Nigerian flavors. This sauce perfectly complements the tender and succulent seared scallops, making for a dish that's both elegant and easy to make. This impressive and luxurious dish can be served as an appetizer or main course for a special occasion, romantic dinner for two or just to treat yourself to something delicious. Let's jump right into it.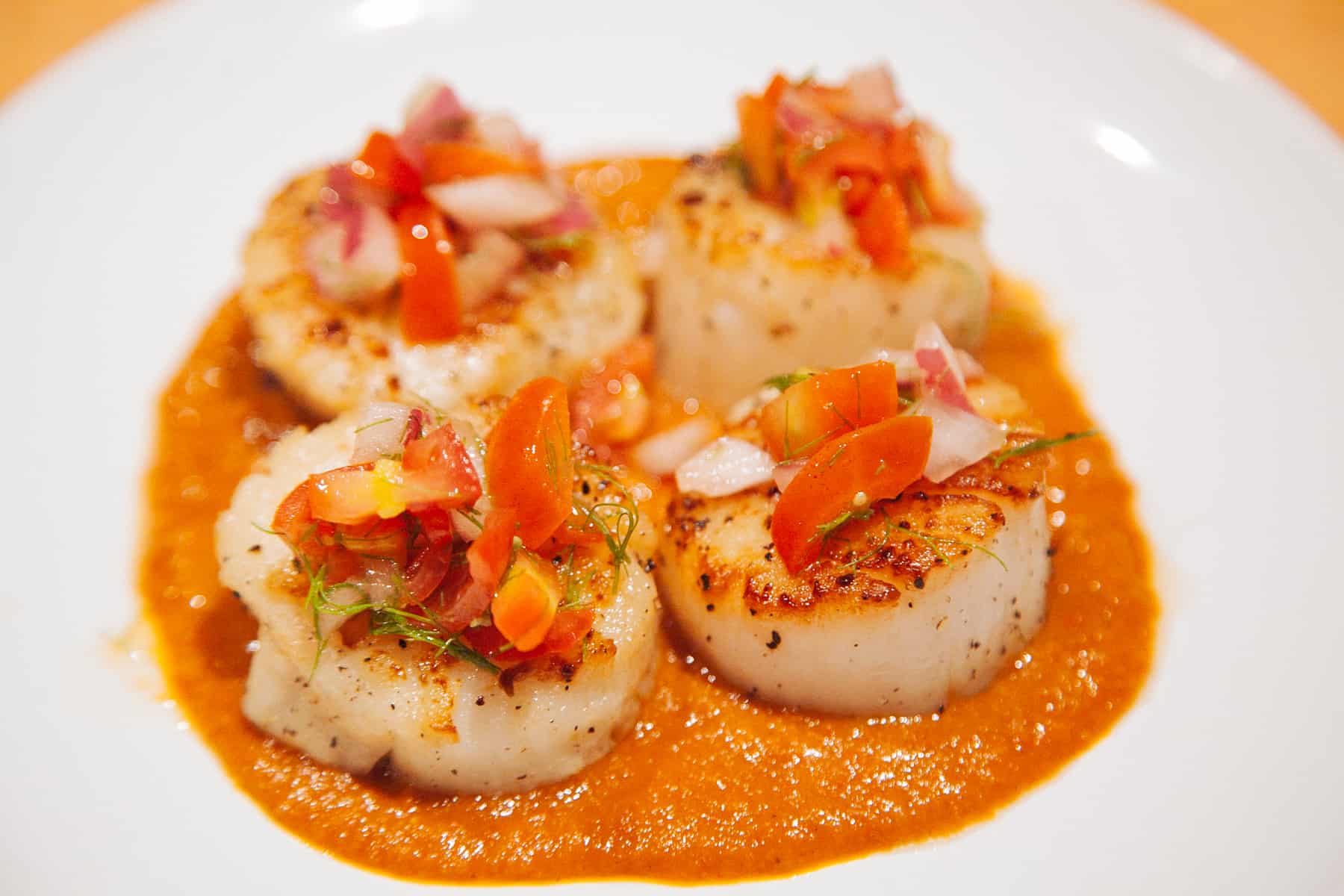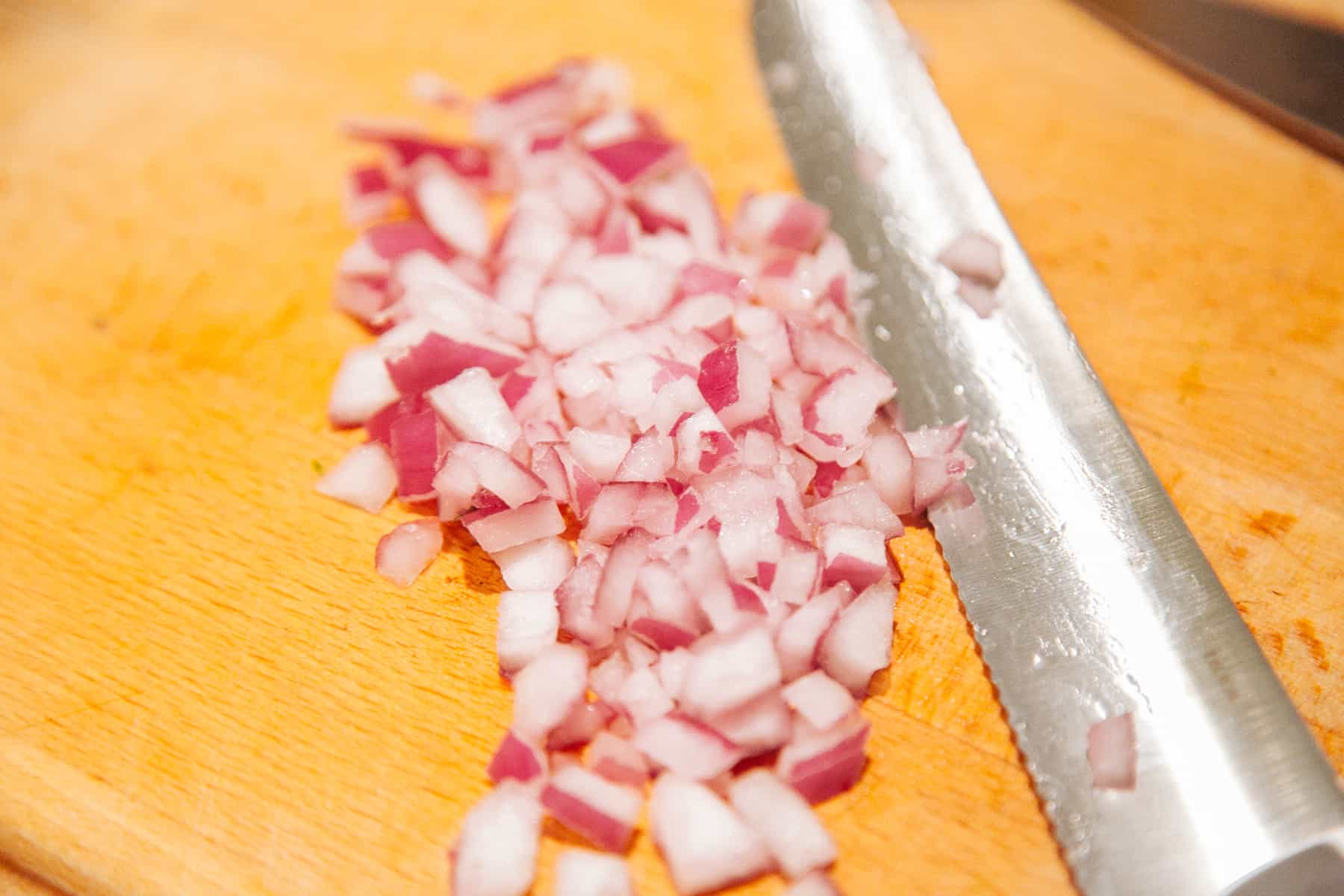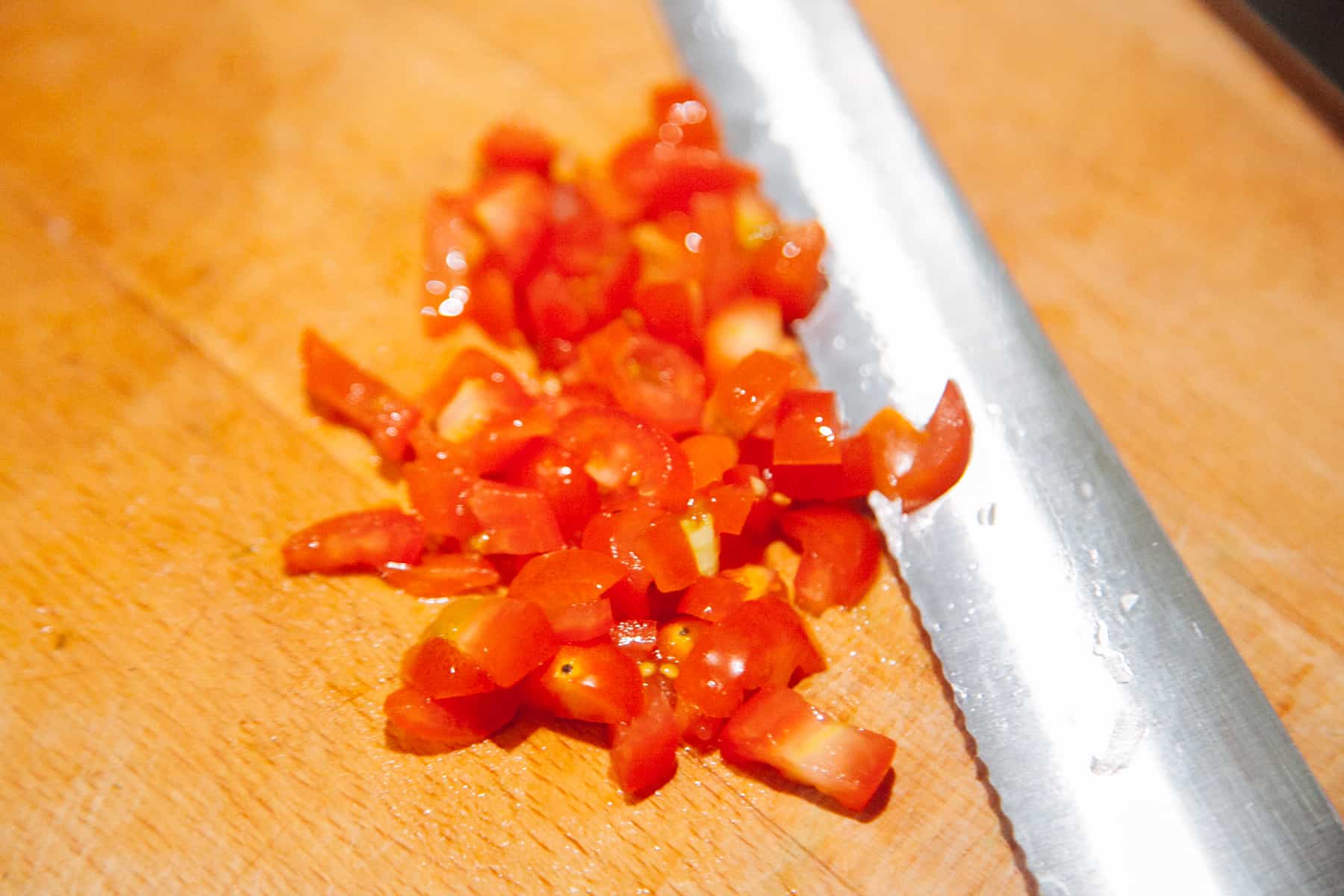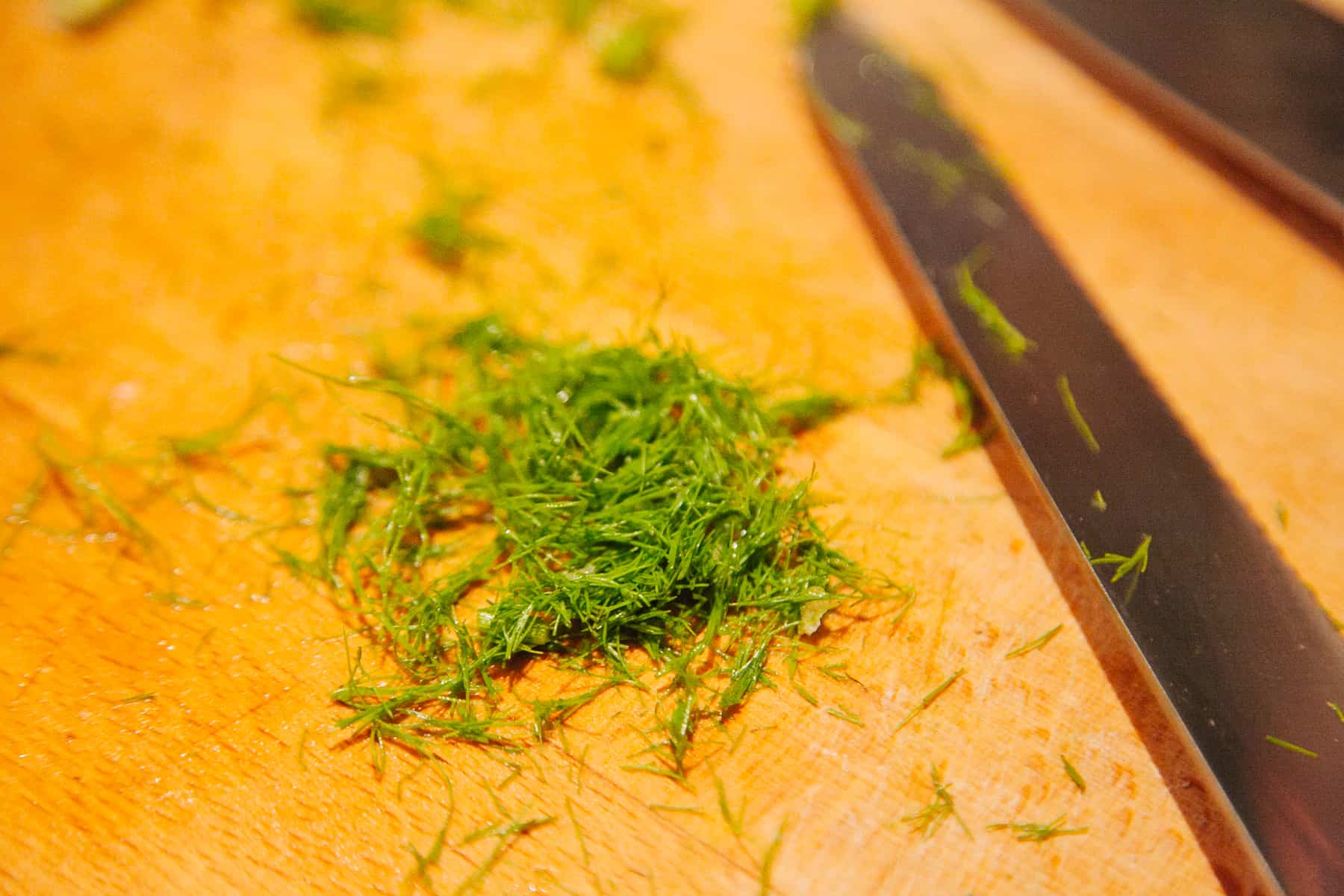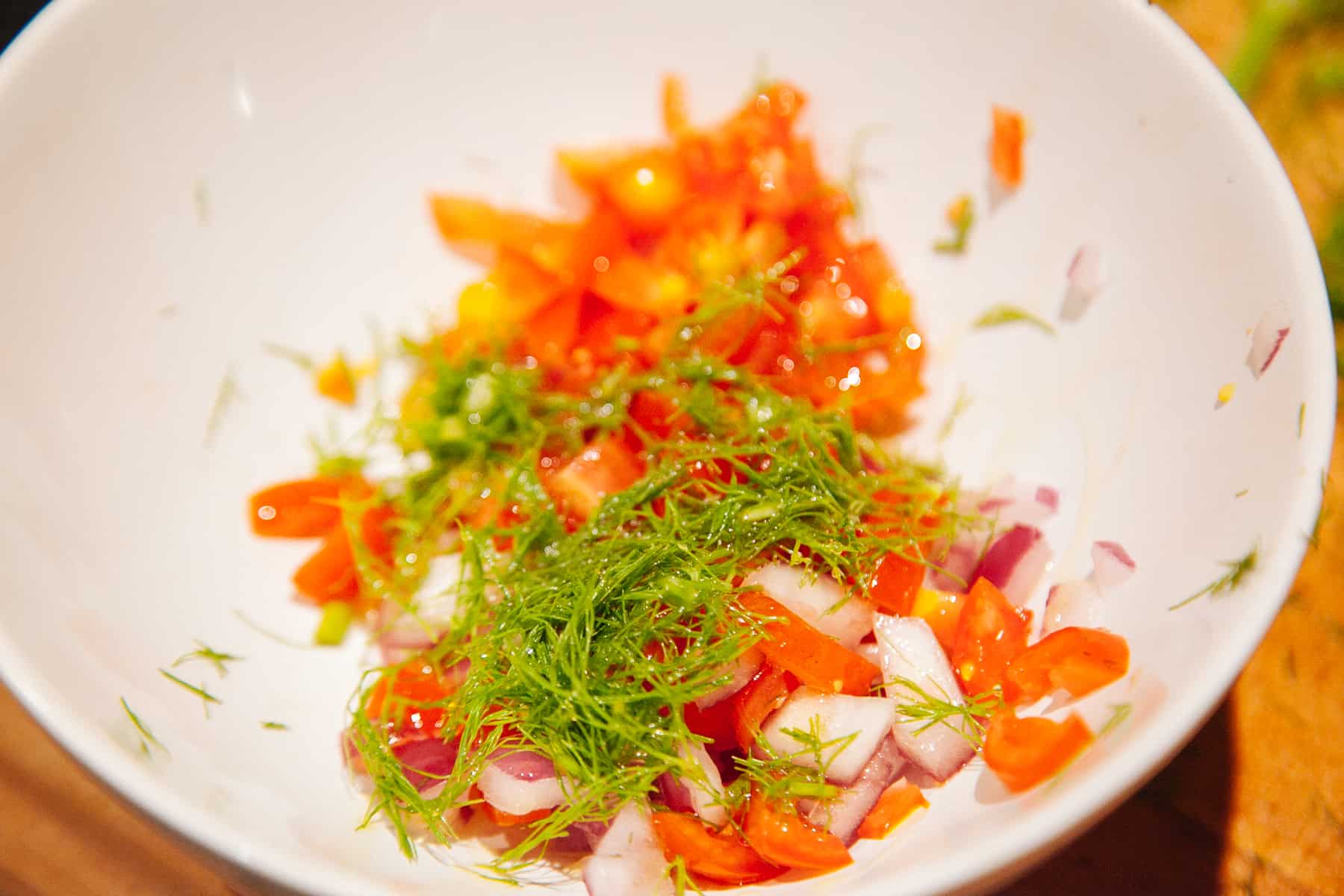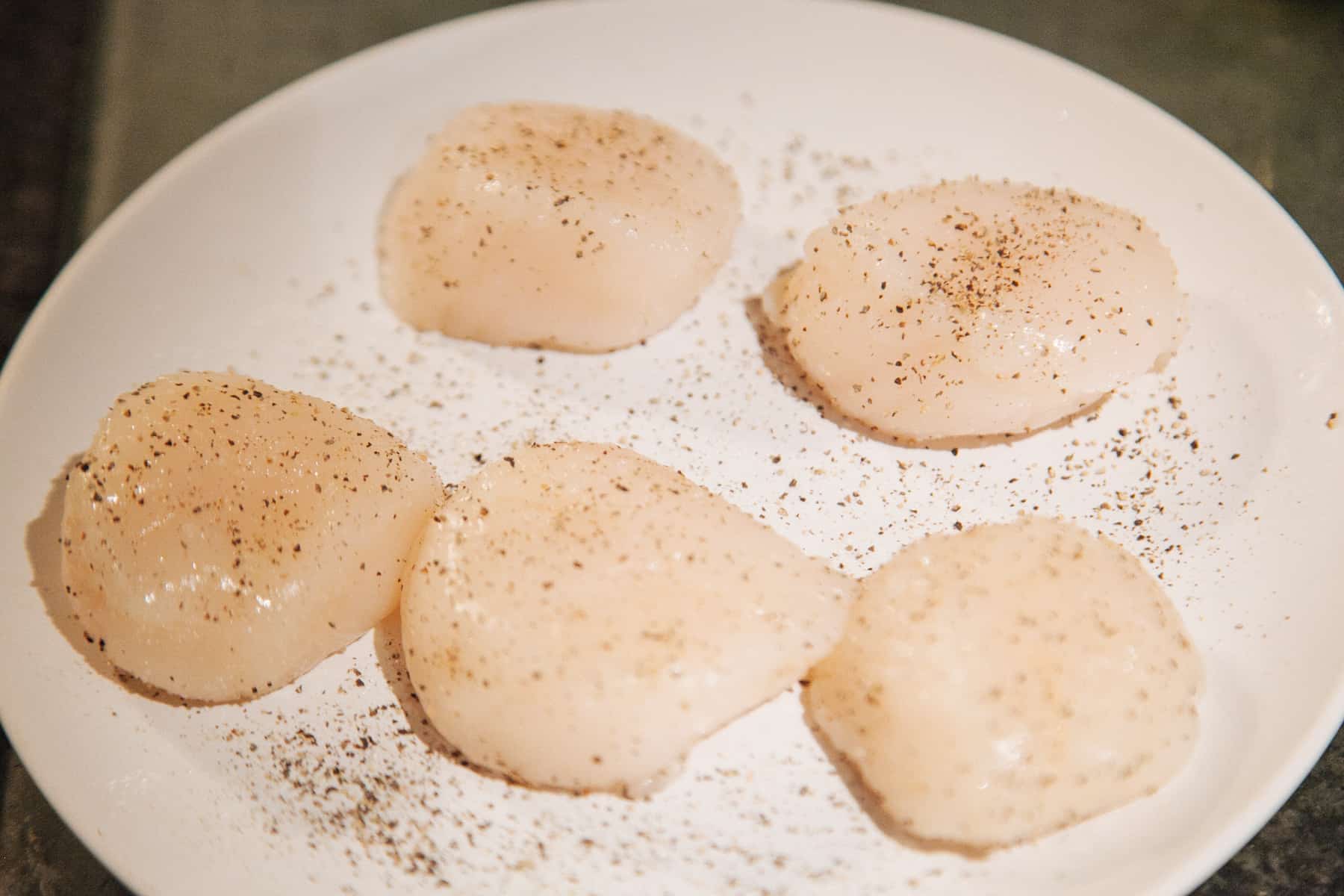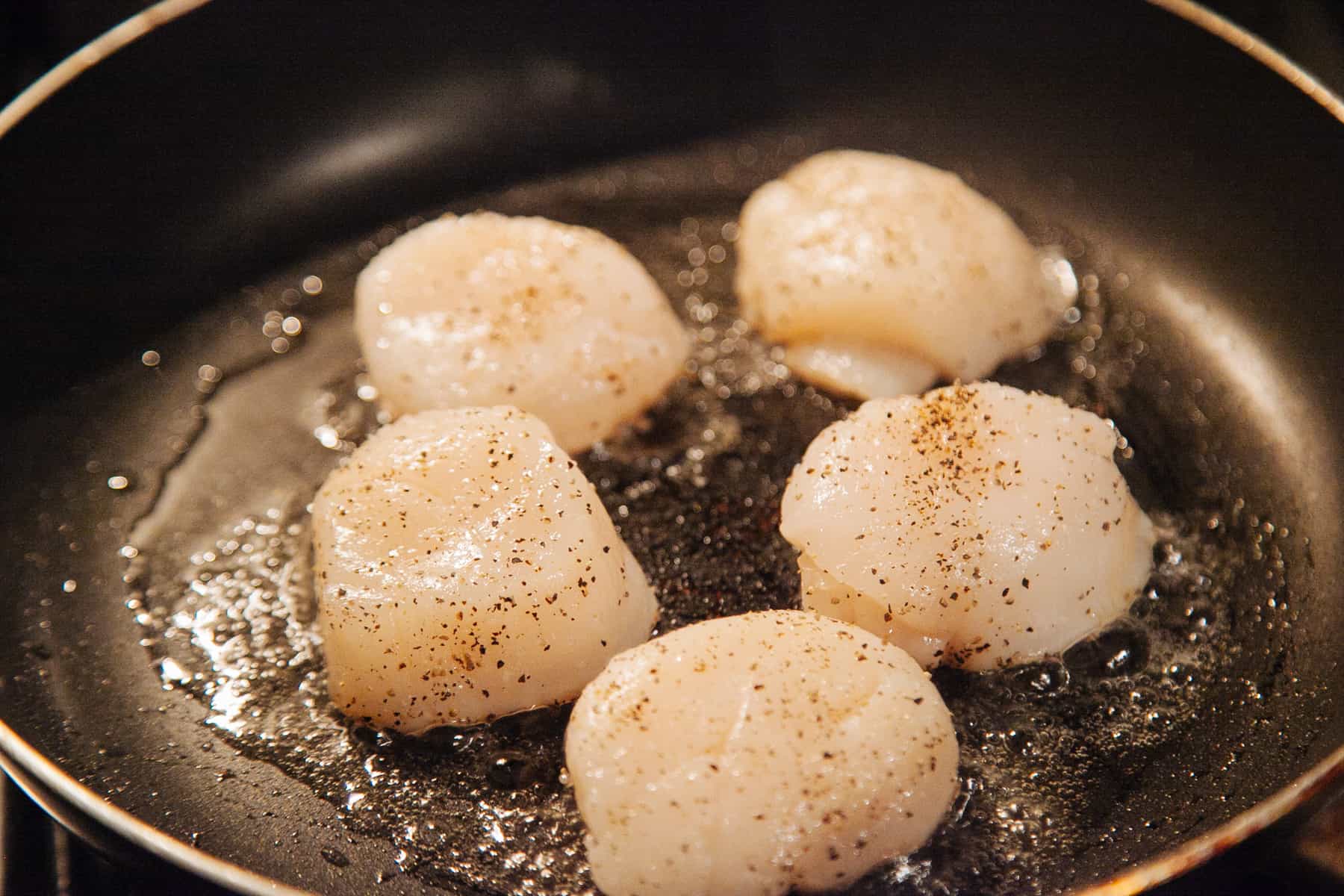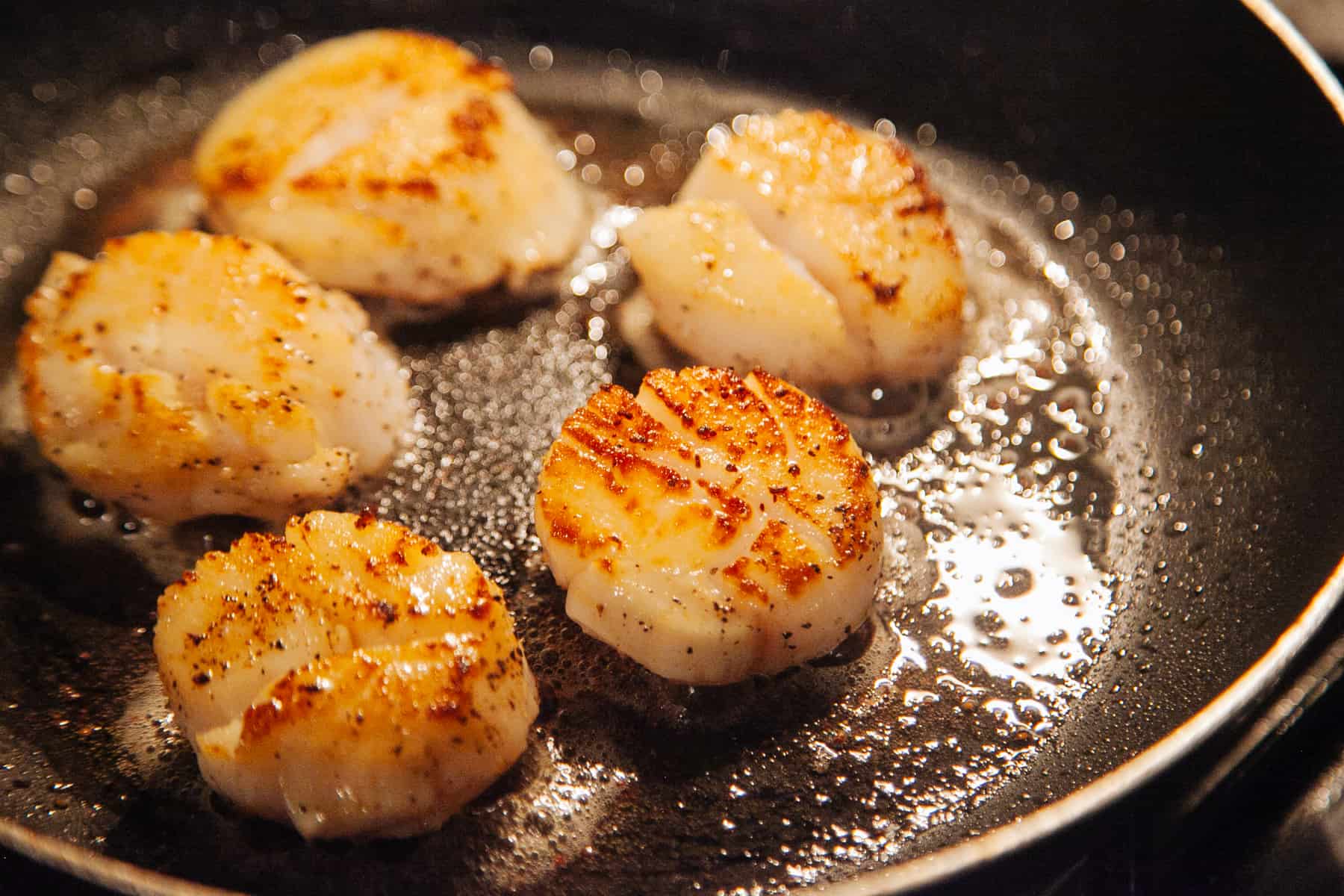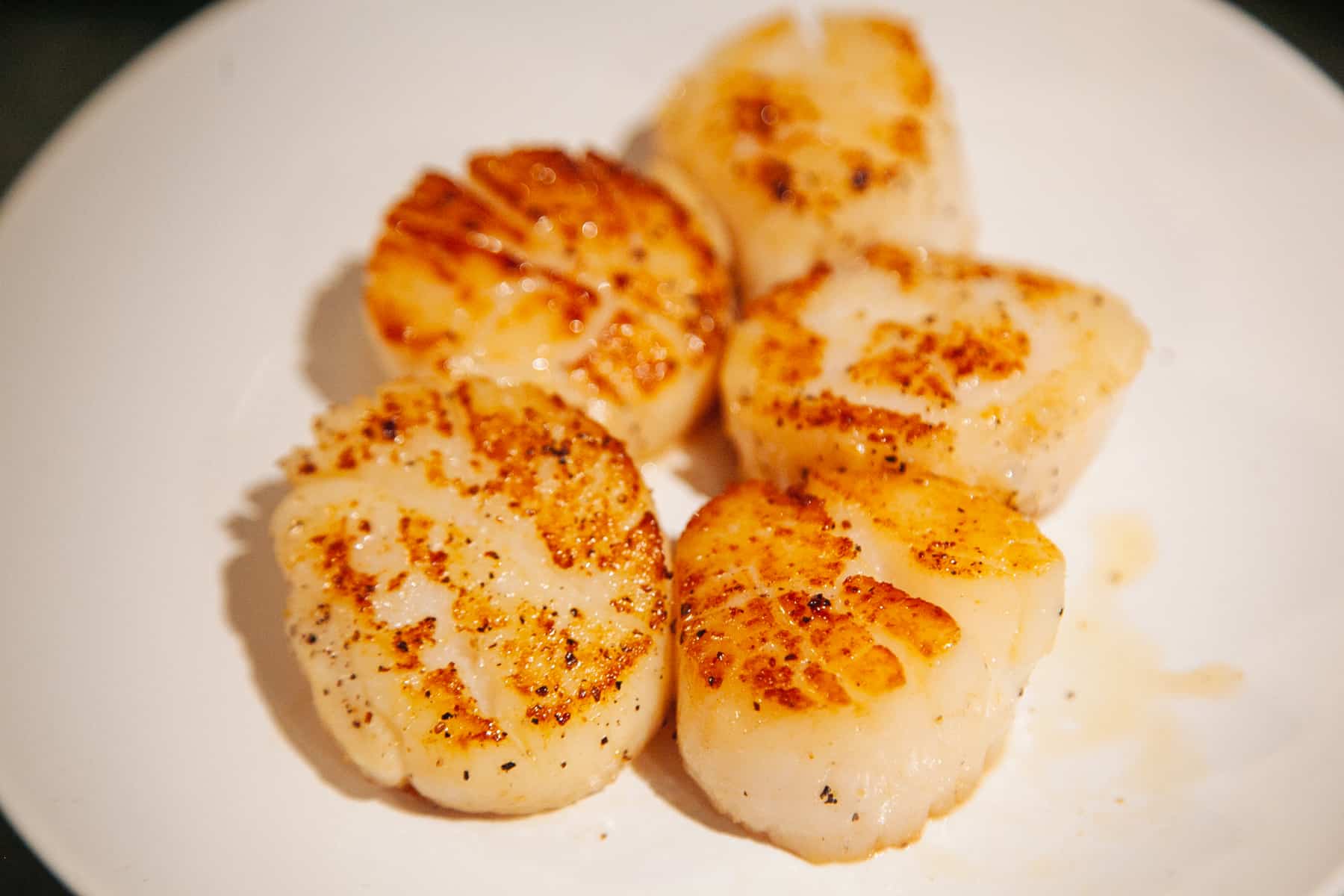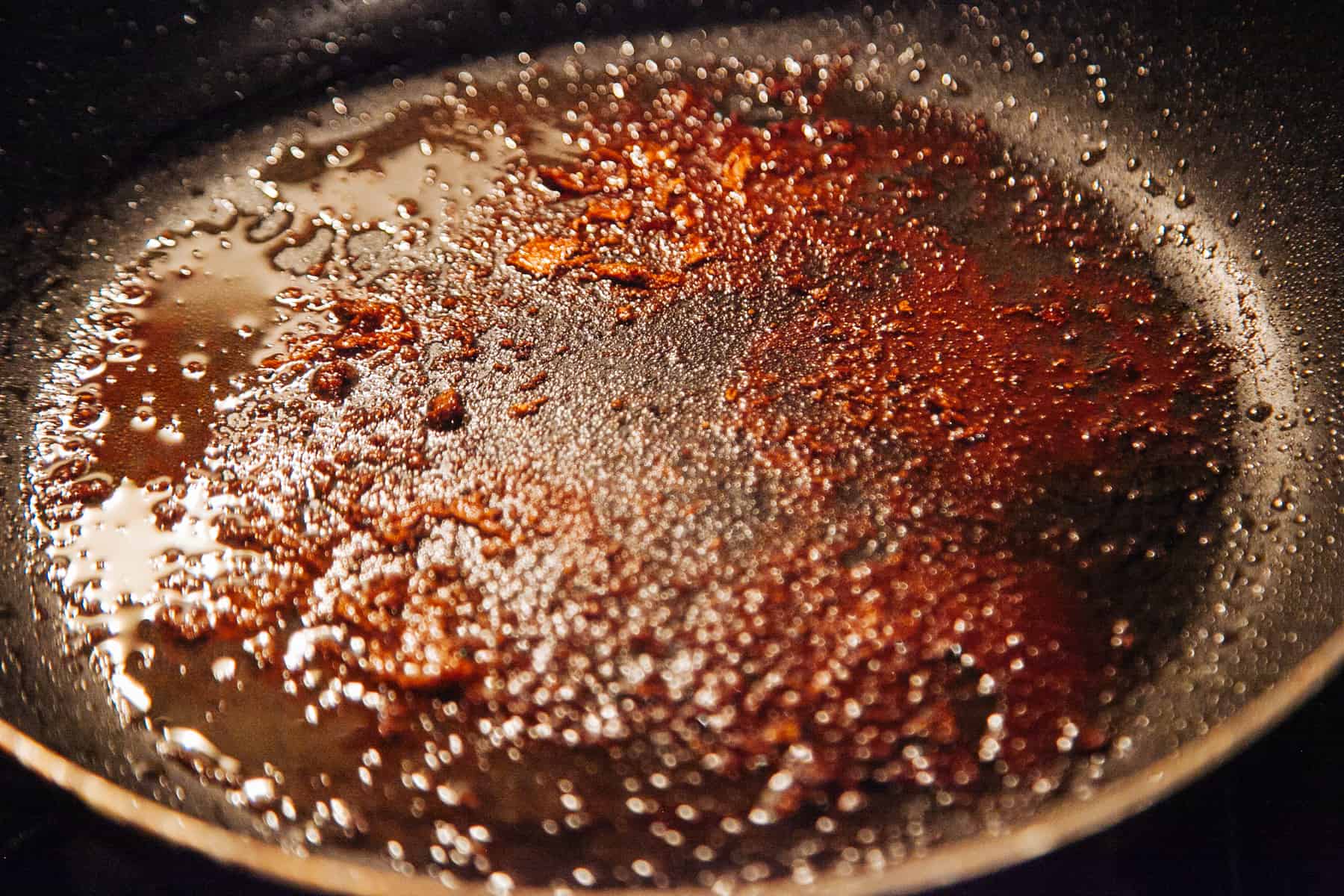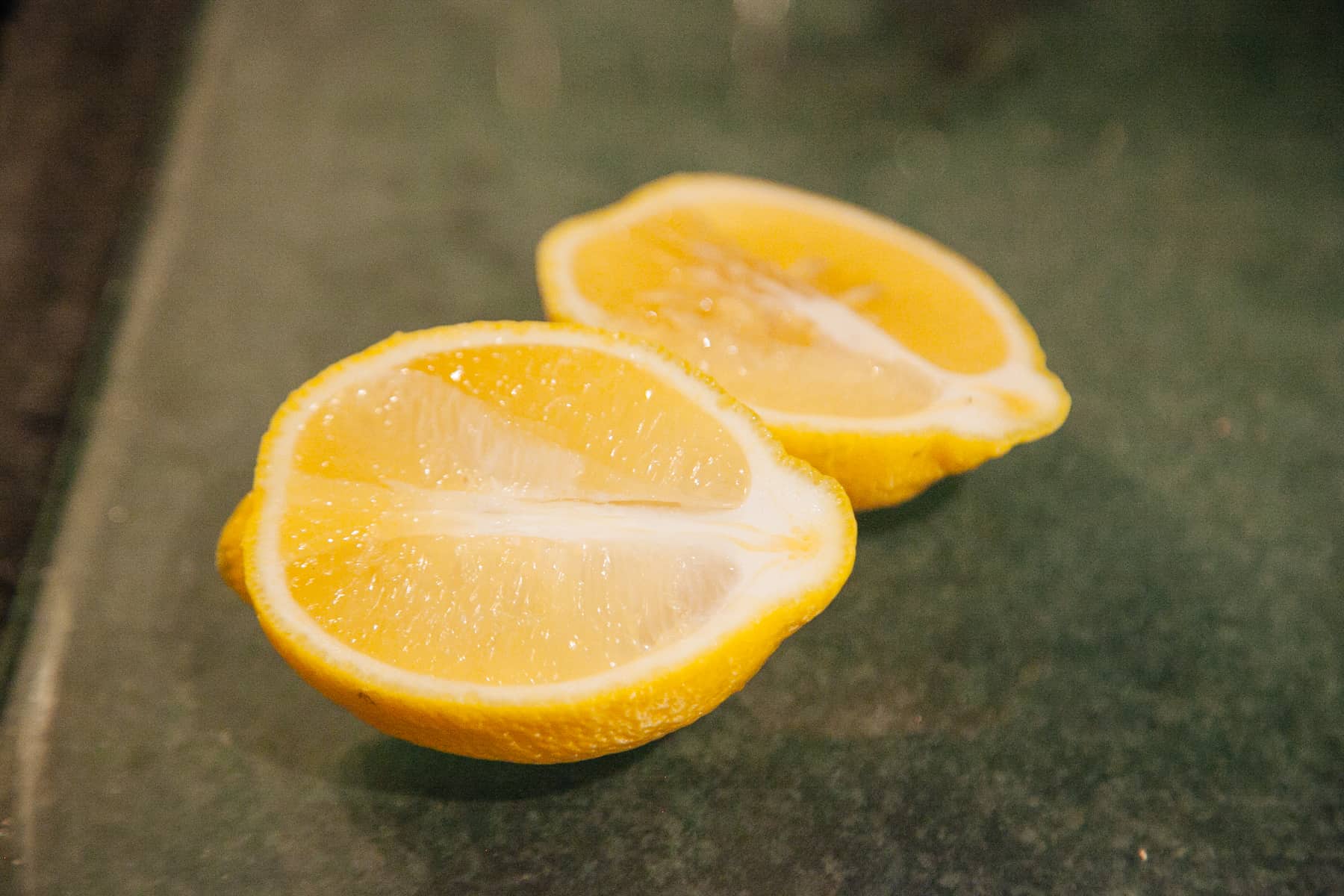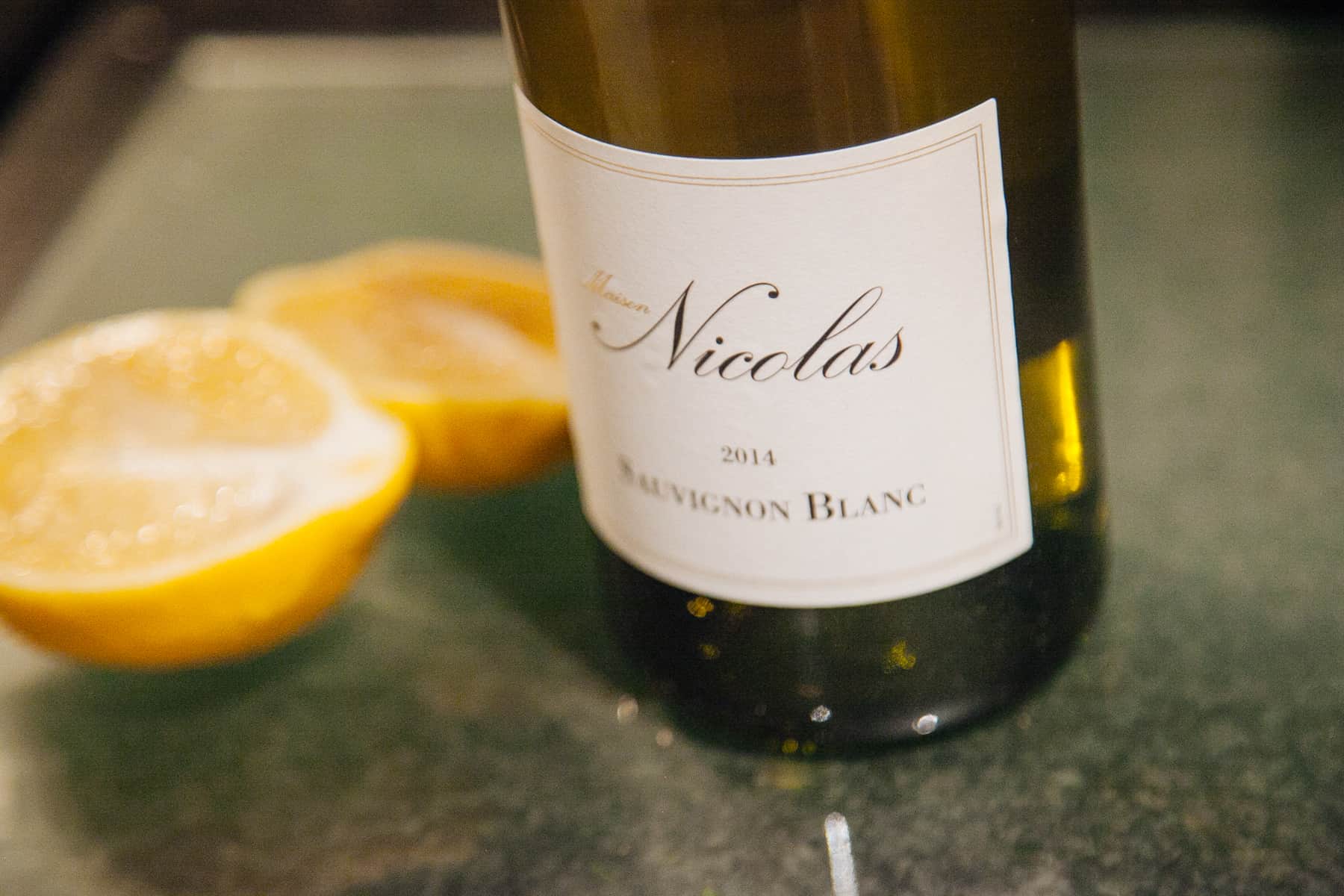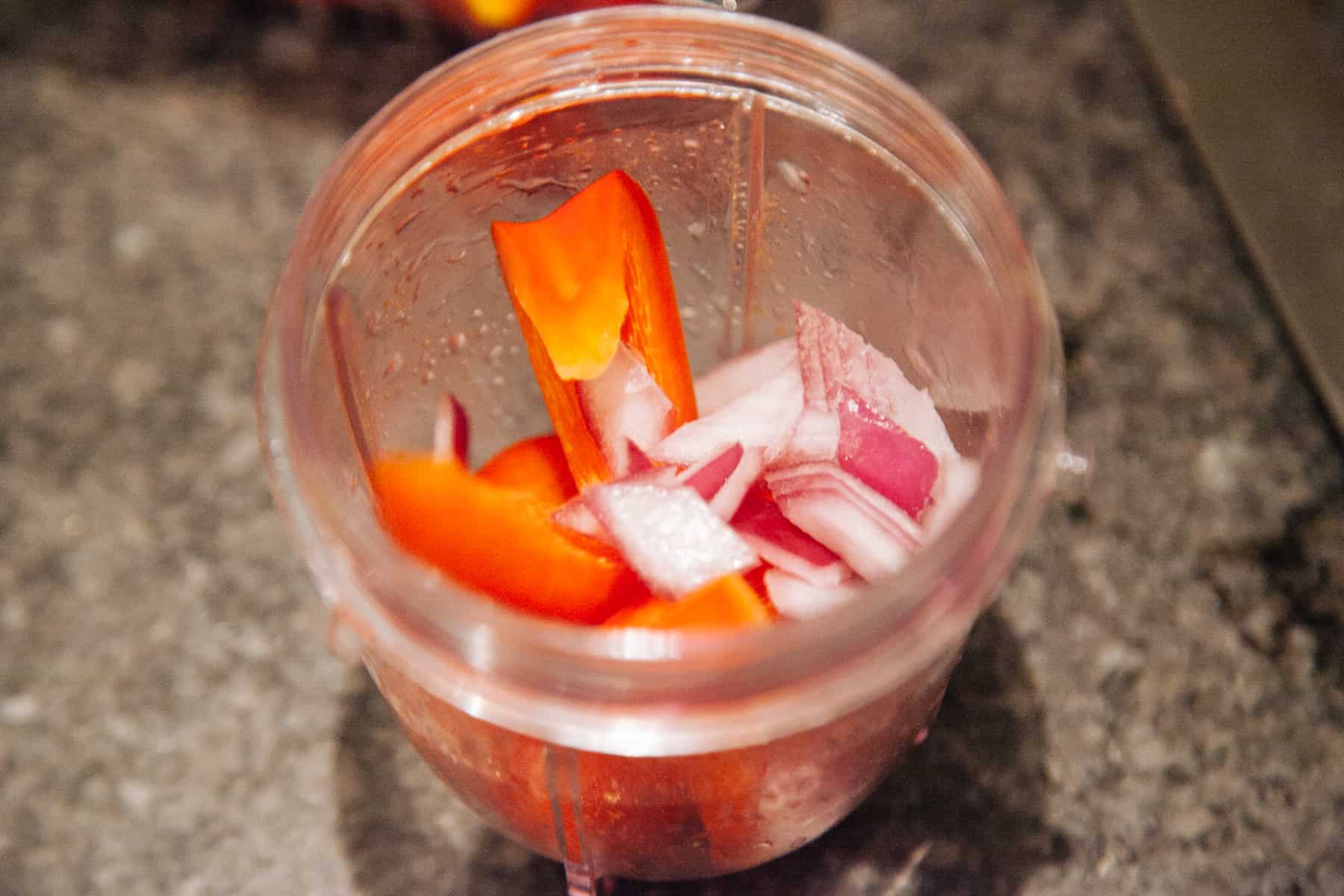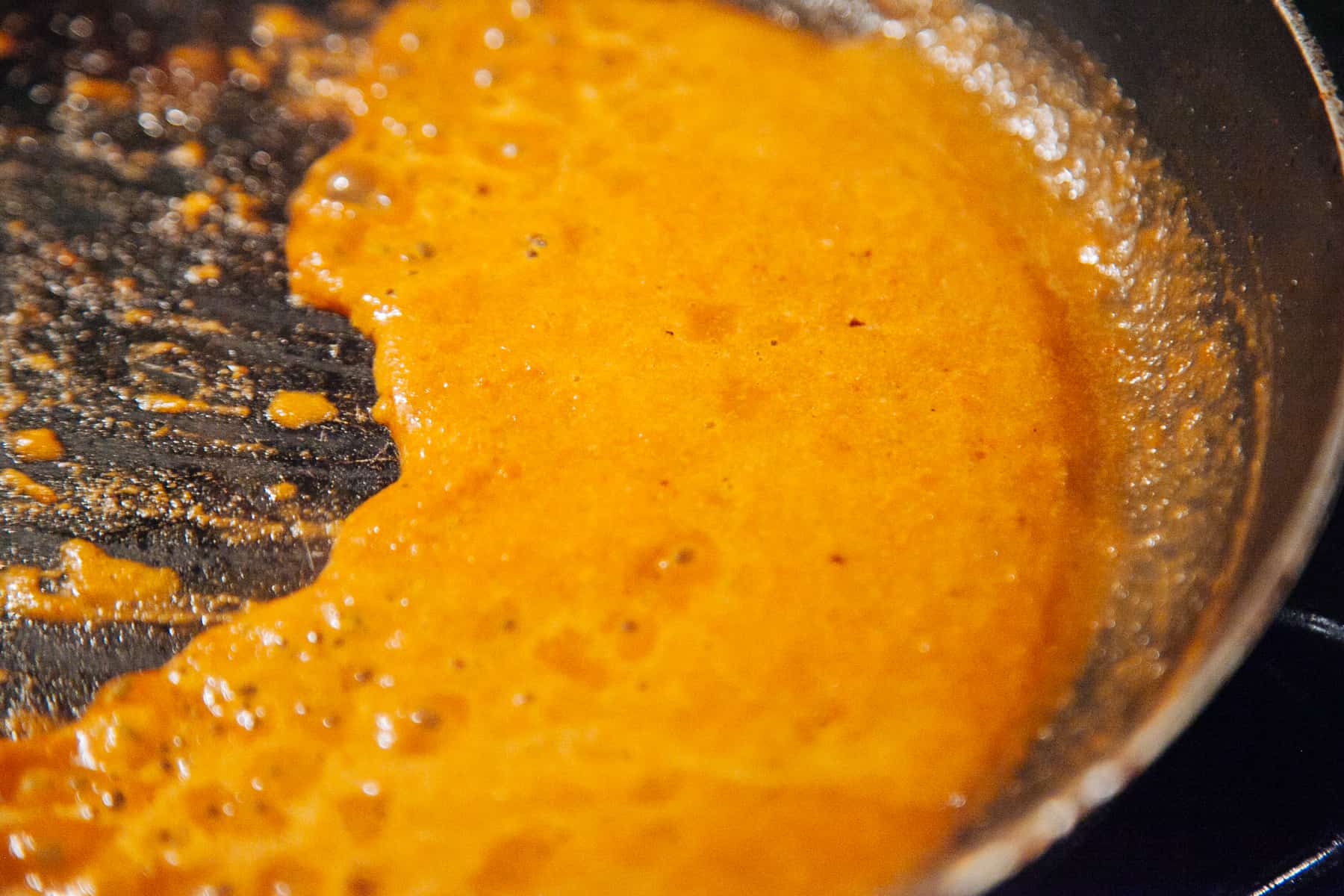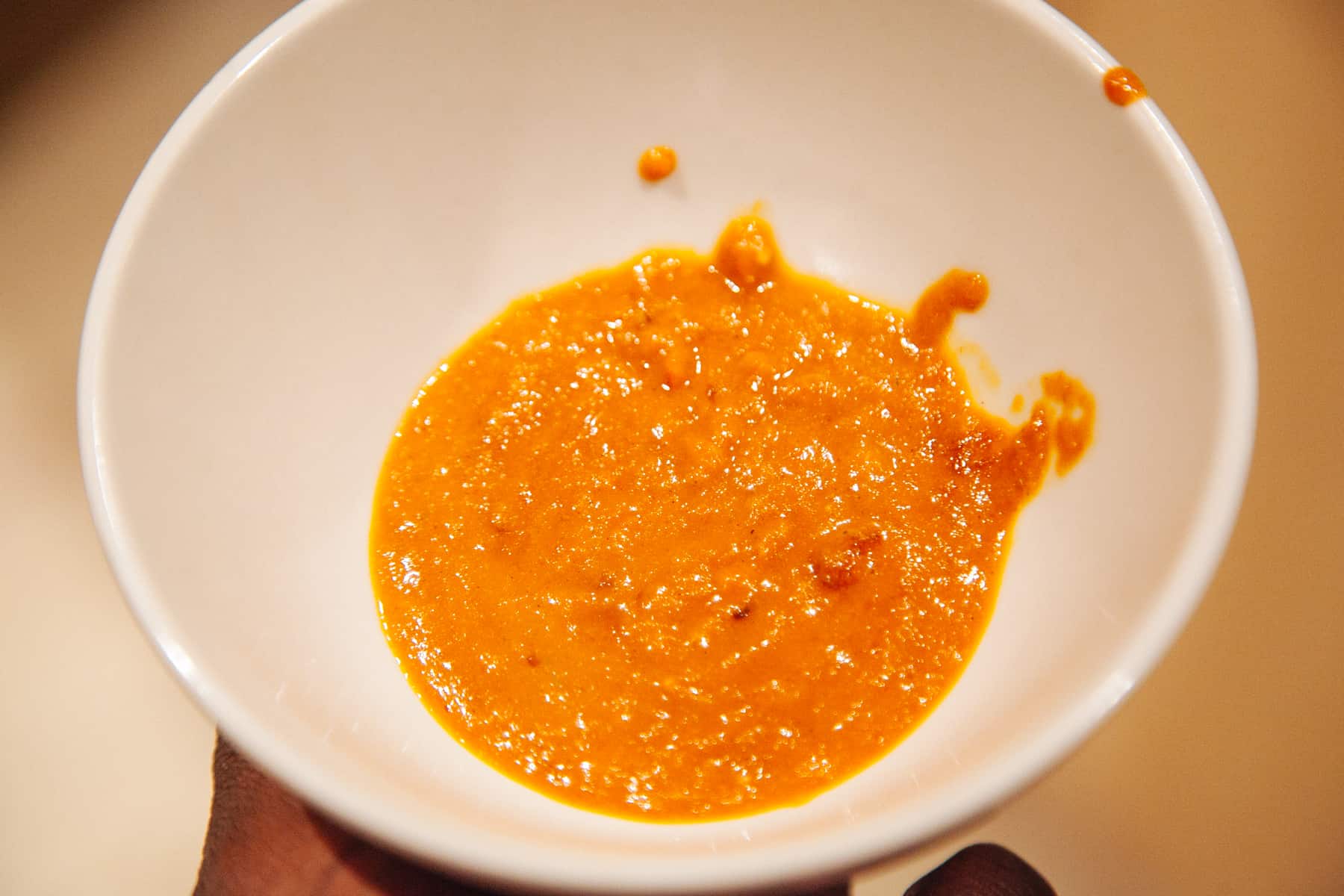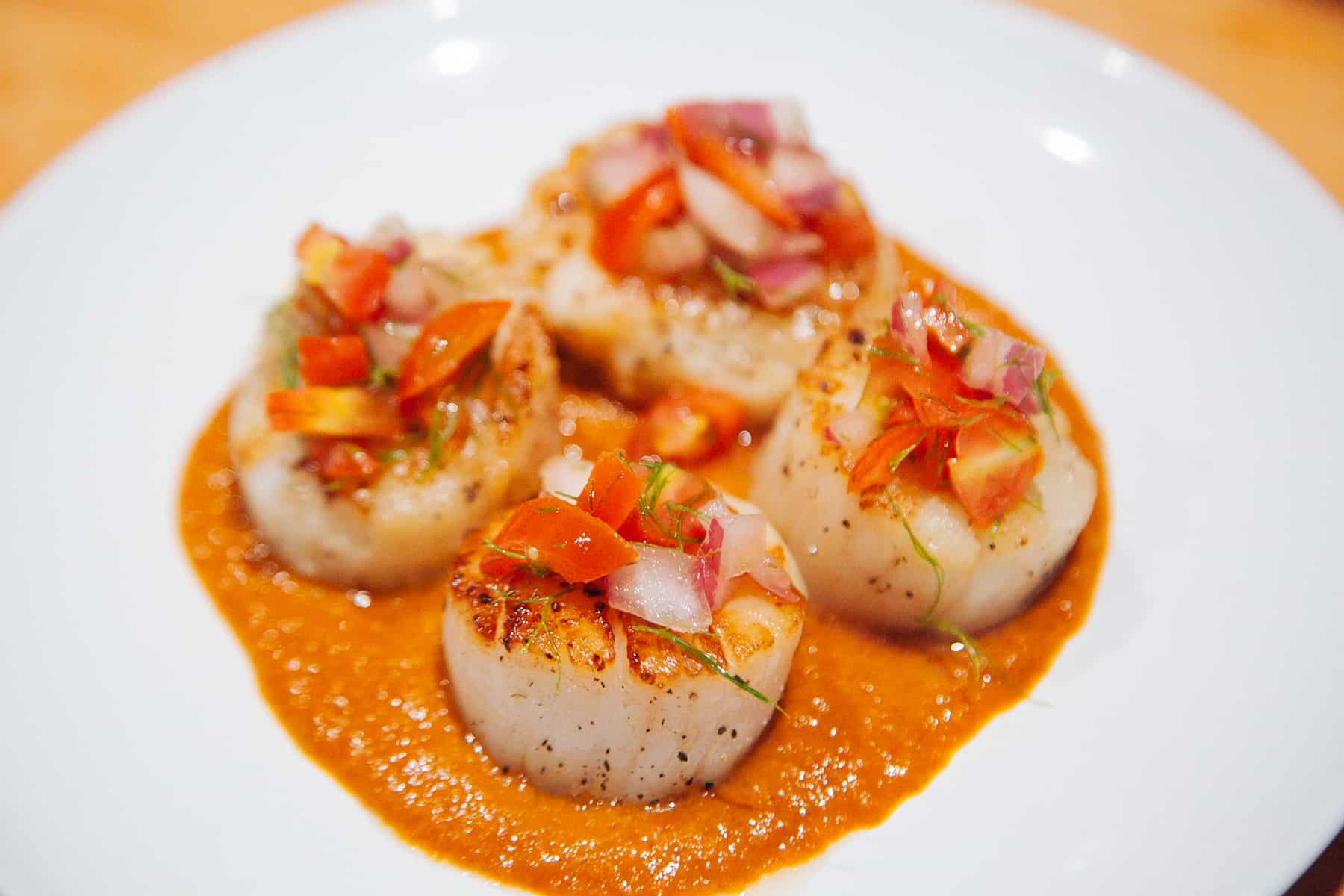 Ingredients
Salsa
1 shallot, finely diced
¼ cup fennel fronds, diced
½ C cherry tomatoes, diced
1 tbsp extra-virgin olive oil
1 tsp red wine vinegar
Scallops
1 pound large dry-processed sea scallops (about 12)
Kosher salt and black pepper
2 tbsp olive oil
Sauce
2 tbsp white wine
1 tbsp Lemon Juice
½ small red pepper (decided)
4 grape tomatoes
1 tbsp maggi seasoning (or seasoning salt)
1 tsp red crushed pepper (if you want it spicy, add 2 teaspoon)
2 tbsp of non-salted butter
Instructions
For the salsa, mix shallot, fennel fronds, cherry tomatoes, olive oil and vinegar together in a small bowl and set aside.
Pat scallops dry on both sides with a paper towel; they must be extremely dry. Sprinkle one side with sea salt and a small grind of black pepper.
Heat oil in a nonstick frying pan over medium-high heat. Allow the oil to heat up and shimmer, then place the scallops in the pan in a single layer and reduce heat to medium. Cook for approximately 2 minutes or until bottoms begin to brown and caramelize. Flip scallops, cook for another minute and then remove to a warm plate.
For the sauce, in a food processor, blend the tomatoes, red pepper, add in maggi or seasoning salt, red crushed pepper, white wine, and lemon juice.
Turn heat down to low-medium and add butter until it melts, stir to remove browned bits on the bottom of the pan. Gently add the blended sauce and continue to stir. Cook for about 2 minute (occasionally stirring) until the sauce has a slight thick texture. Then remove from heat.
To serve, lightly spread the sauce on a plate, place scallops on top of the sauce and garnish each with a small spoonful of salsa.
Enjoy! Make sure you tag #DinnerWithTayo, I would love to see your dish.