Sweet, spicy, decadent and super delicious, this sweet & spicy chicken and shrimp is all you need. This recipe is easy to make and perfect over rice.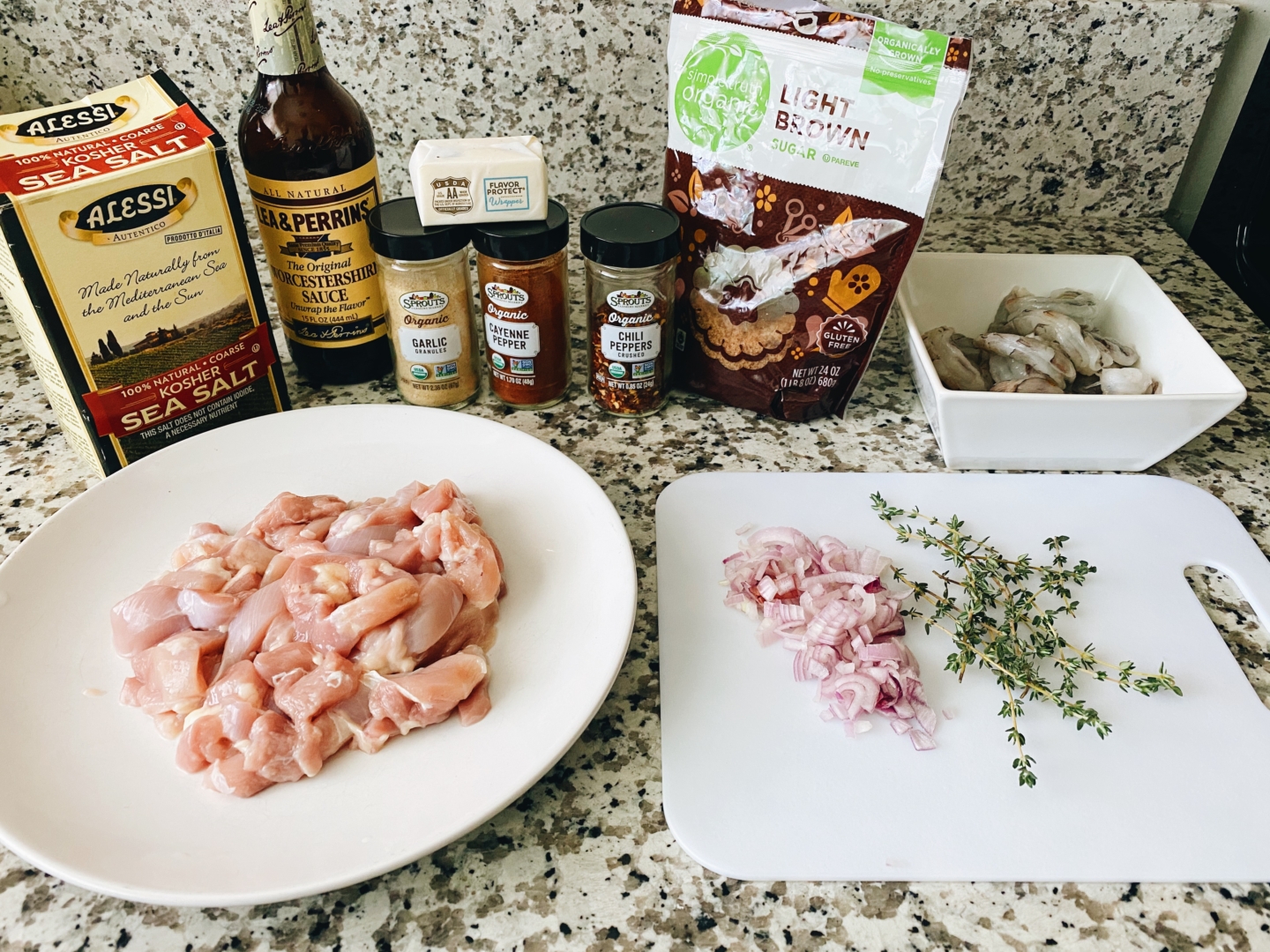 Ingredients
Boneless skinless chicken breasts, diced
1 lb of shrimp, peeled and de-veined
1 stick of butter
1/2 Tbsp Salt
2 tsp garlic powder
1 tsp cayenne pepper
2 tsp red pepper flakes (chili peppers)
1 Tbsp brown sugar
red onions, diced
Thyme
1/4 C Worcestershire sauce
Instructions
Rinse and clean the shrimp and chicken with water and then pat it down. Cut the chicken into pieces.
Melt a stick butter in a medium-size cooking skillet over medium-high heat. Add the onions and cook for just about 3 minutes.
Add the chicken and shrimp into the skillet. Add salt, garlic powder, cayenne, chili pepper, brown sugar, and thyme. Stir this all together, cook for 10 minutes.
Add in Worcestershire sauce and cook for another 5 minutes.
Garnish with fresh thyme and serve with rice or a side of your choice.
Don't forget to share your photos on social media and hashtag, #dinnerwithtayo.