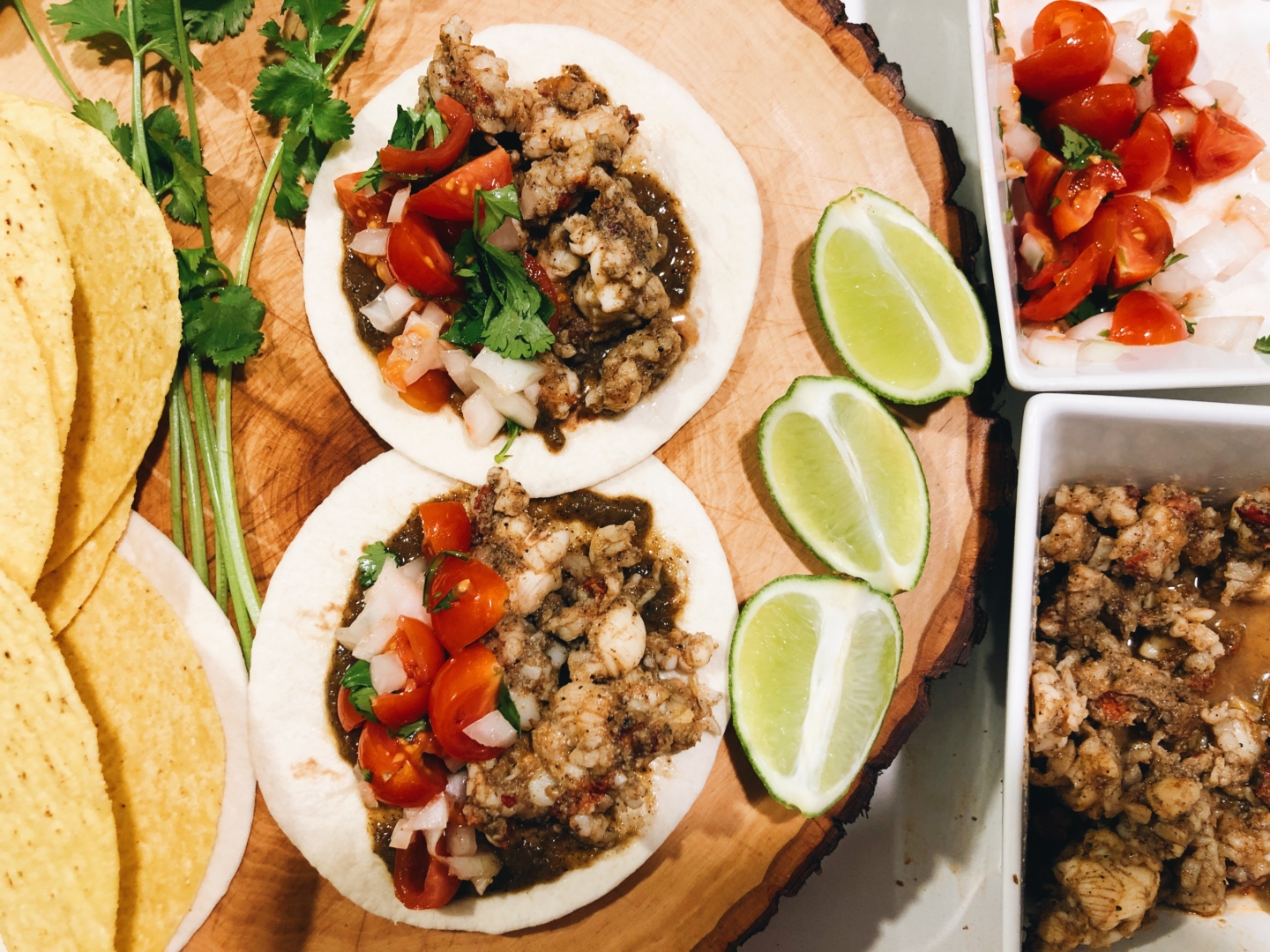 Transport your taste buds to the sunny shores of the Caribbean with Pineapple Jerk Lobster Tacos. These delicious tacos feature succulent lobster meat marinated in a spicy and sweet jerk seasoning, paired with juicy chunks of fresh pineapple for a burst of tropical flavor. Topped off with a zesty lime slaw and wrapped in warm, soft tortillas, these tacos are a flavor sensation that's sure to delight your senses. Whether you're entertaining guests or just looking to treat yourself to a gourmet meal, Pineapple Jerk Lobster Tacos are a must-try recipe that's guaranteed to impress.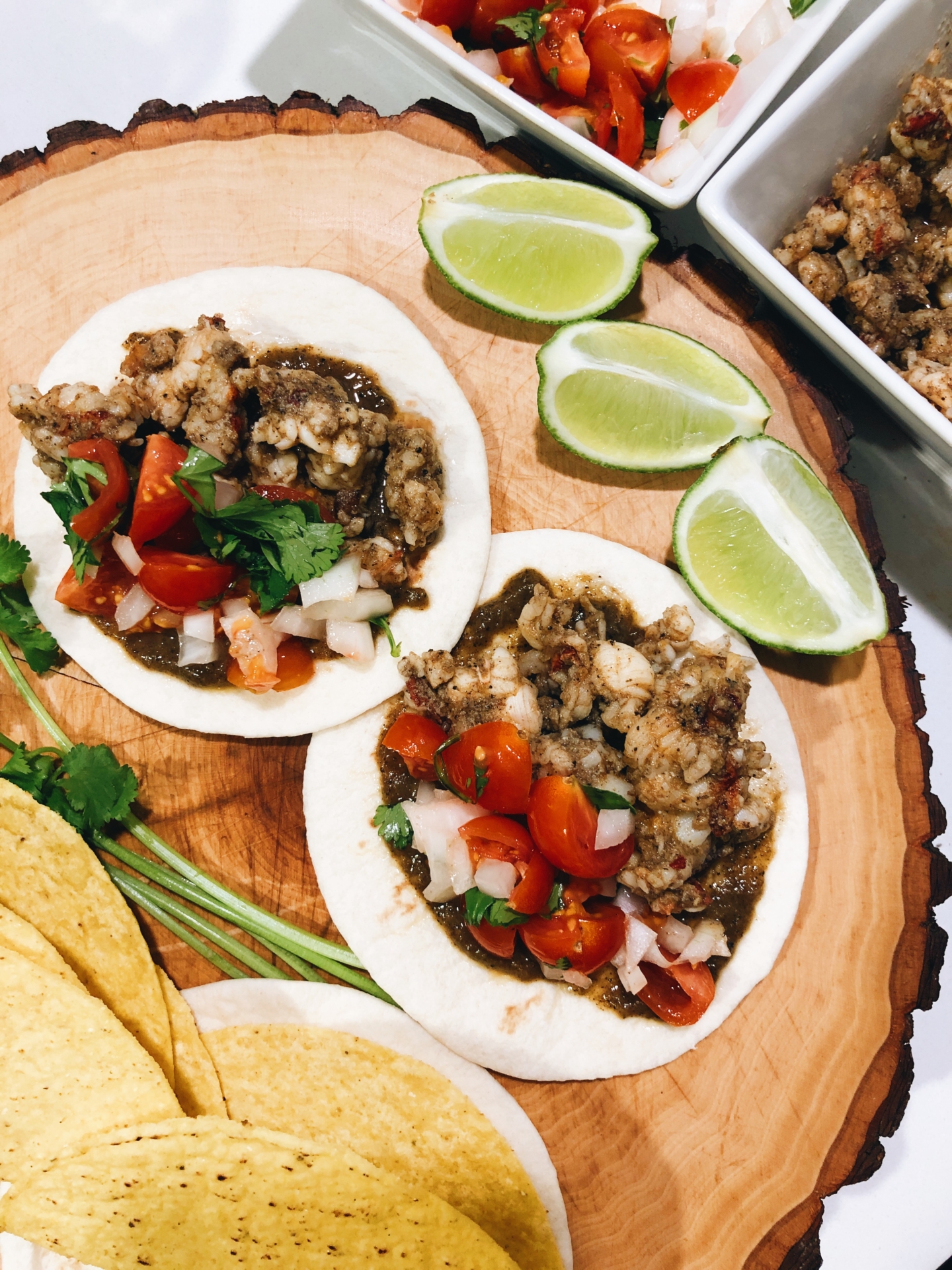 Ingredients
5 lobster tails
Premade Jerk marinate of your choice
1 can of pineapple
grape tomatoes, diced
1 Tbsp brown sugar
1/2 onions finely chopped
Cilantro diced
2 Lime each cut in half
Tortilla
Salt (pinch)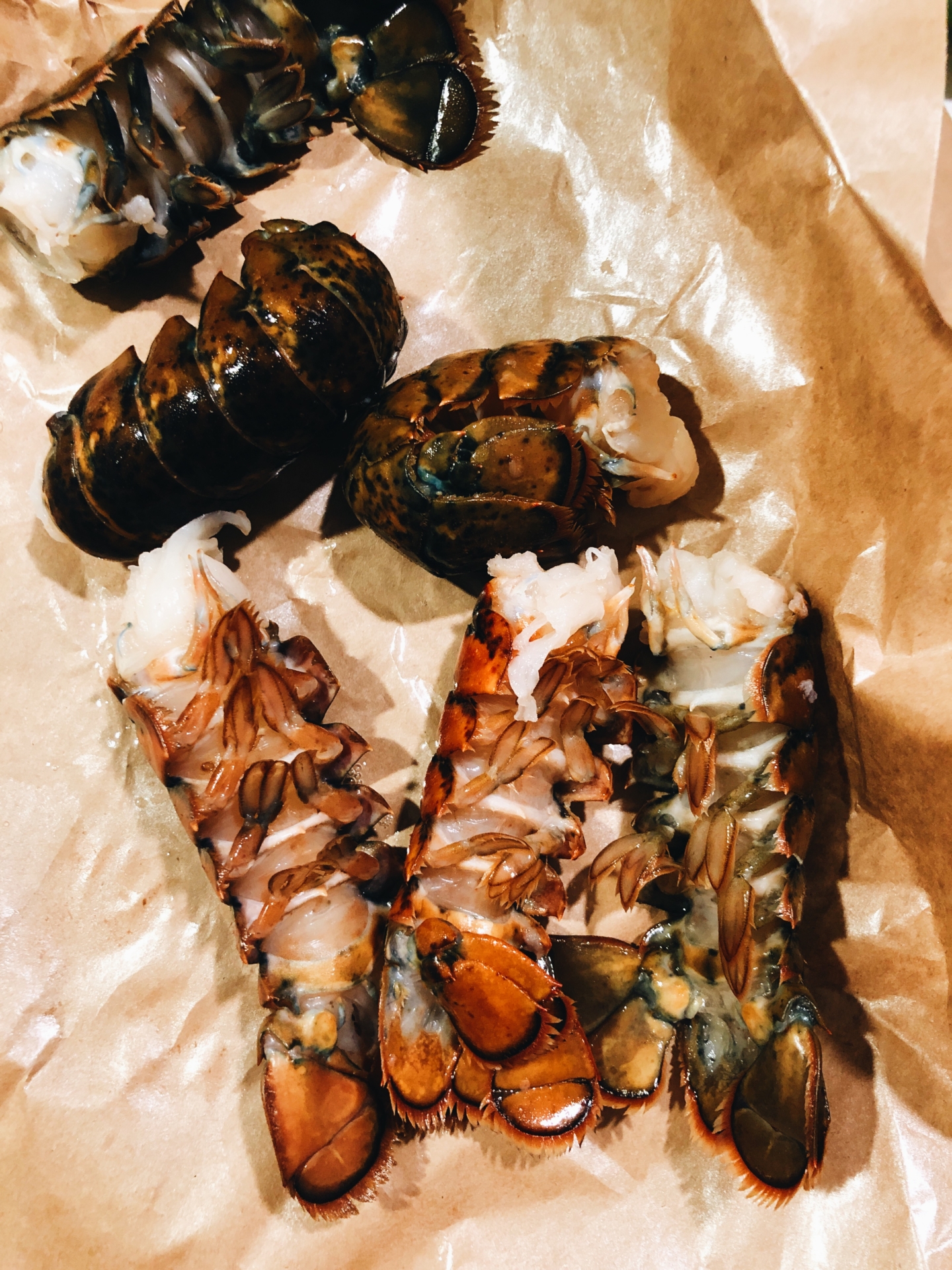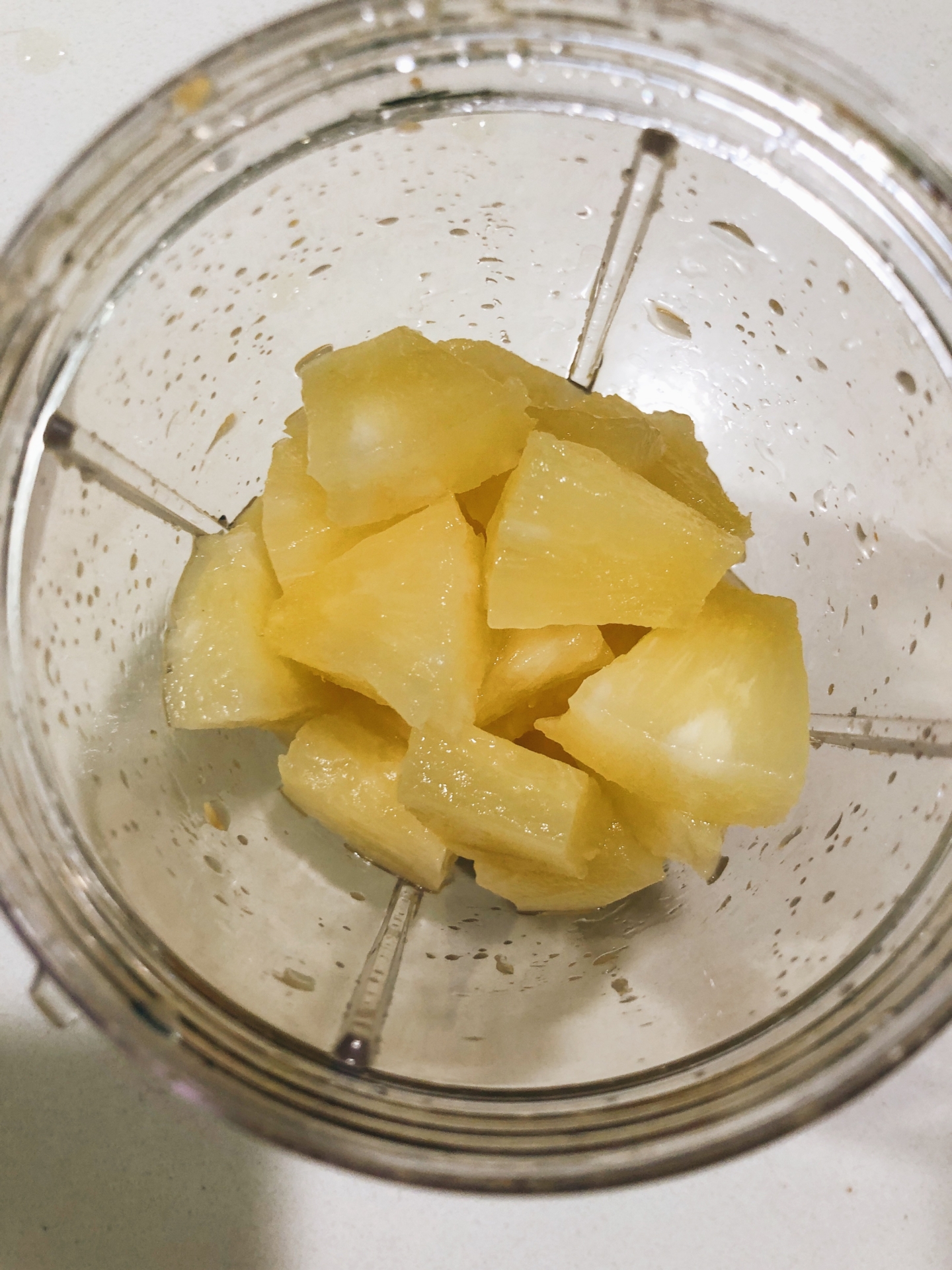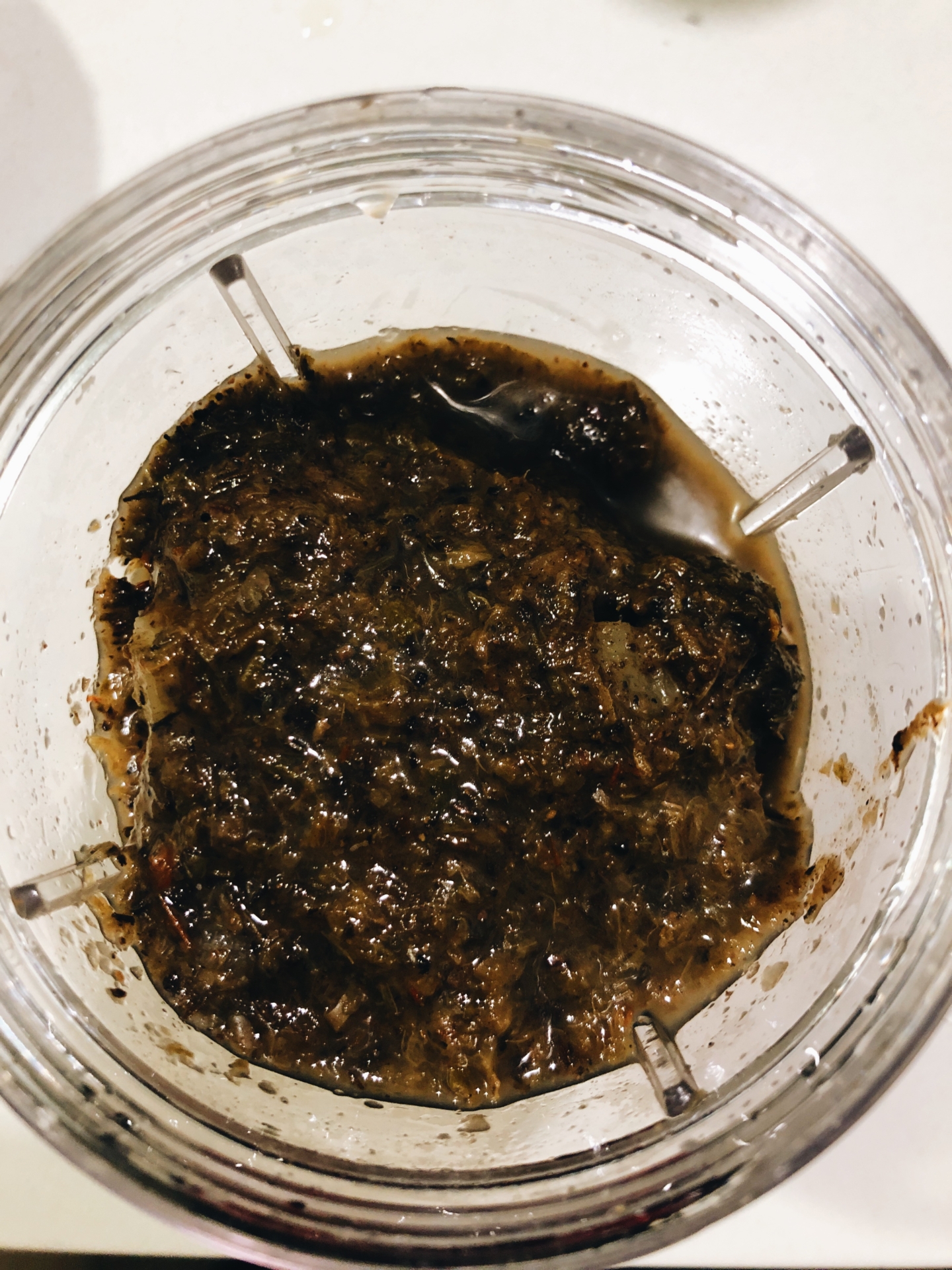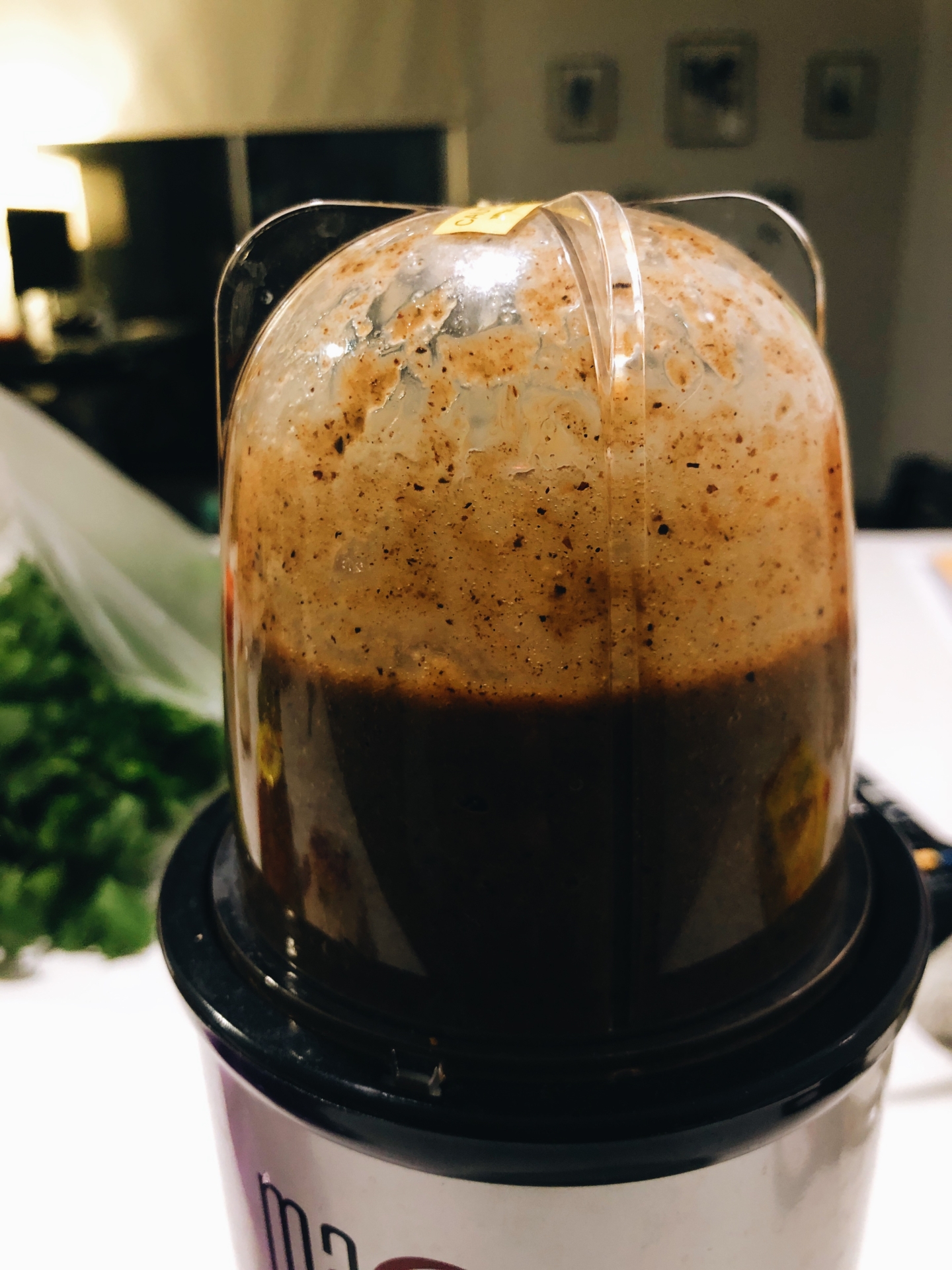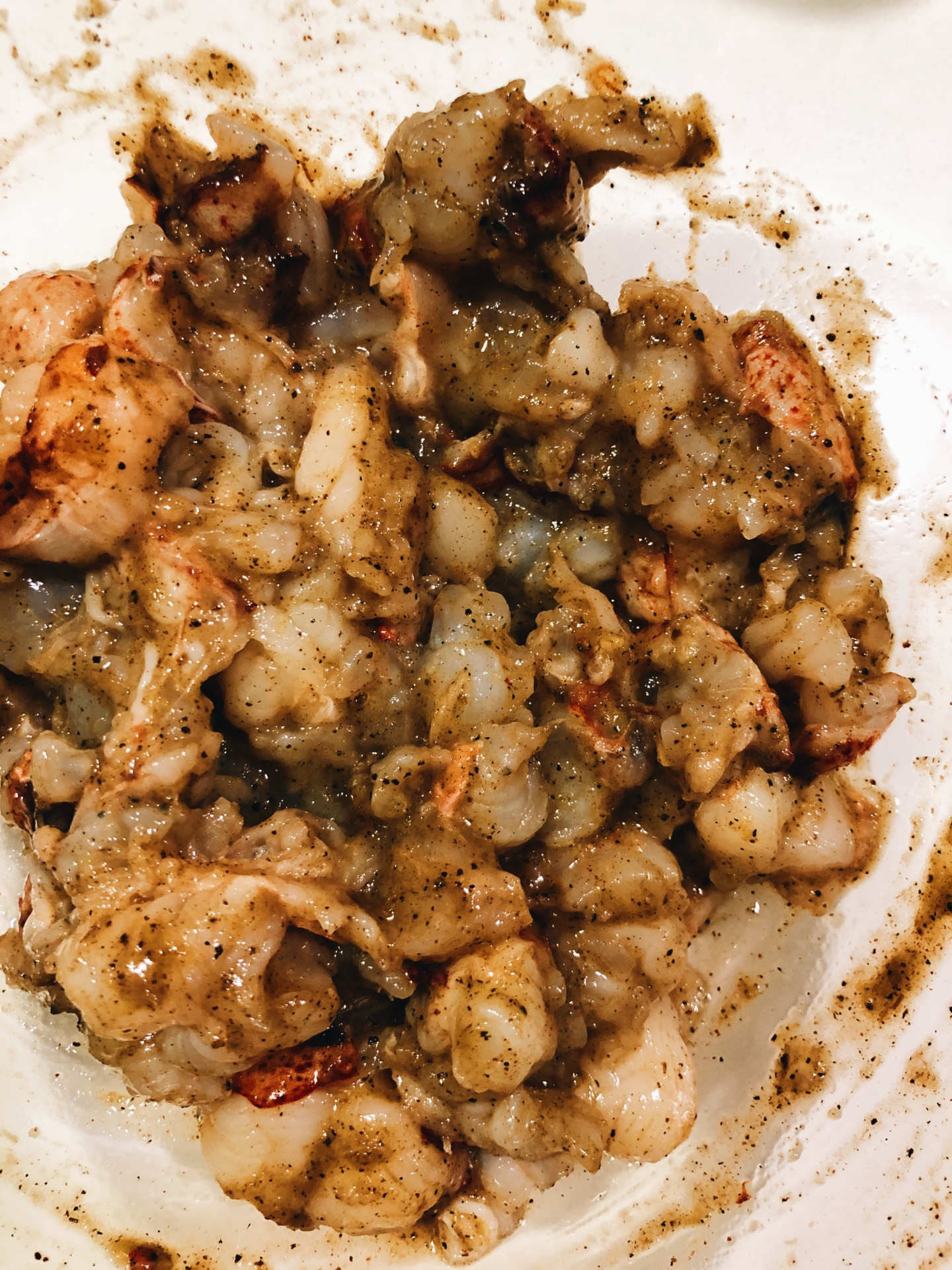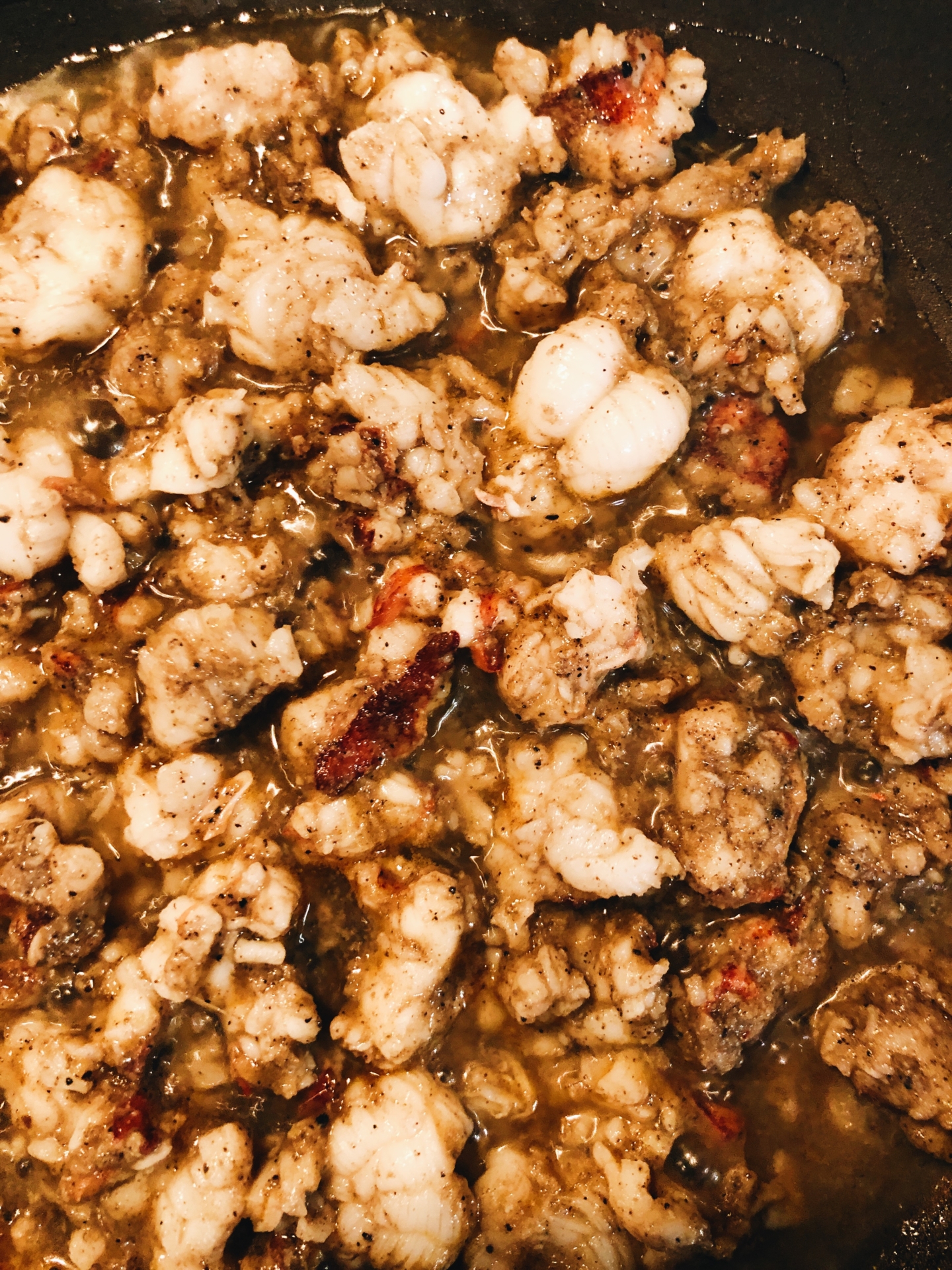 Instructions
Remove the lobster meat from the shell and set aside.
Blend the pineapple, pineapple juice, jerk marinate and brown sugar together until everything is smooth. In a large bowl, mix the lobster meat and blended marinate together.
In a large skillet, over medium heat, cook the marinated lobster meat for 10 minutes. Remove from the skillet off the stove once the lobster is ready.
In a small bowl, mix the tomatoes, onions, and cilantro together. Season with a pinch of salt.
On the tortilla, add the cooked lobster, pineapple jerk sauce, veggies together and enjoy.
Don't forget to hashtag, #dinnerwithtayo.