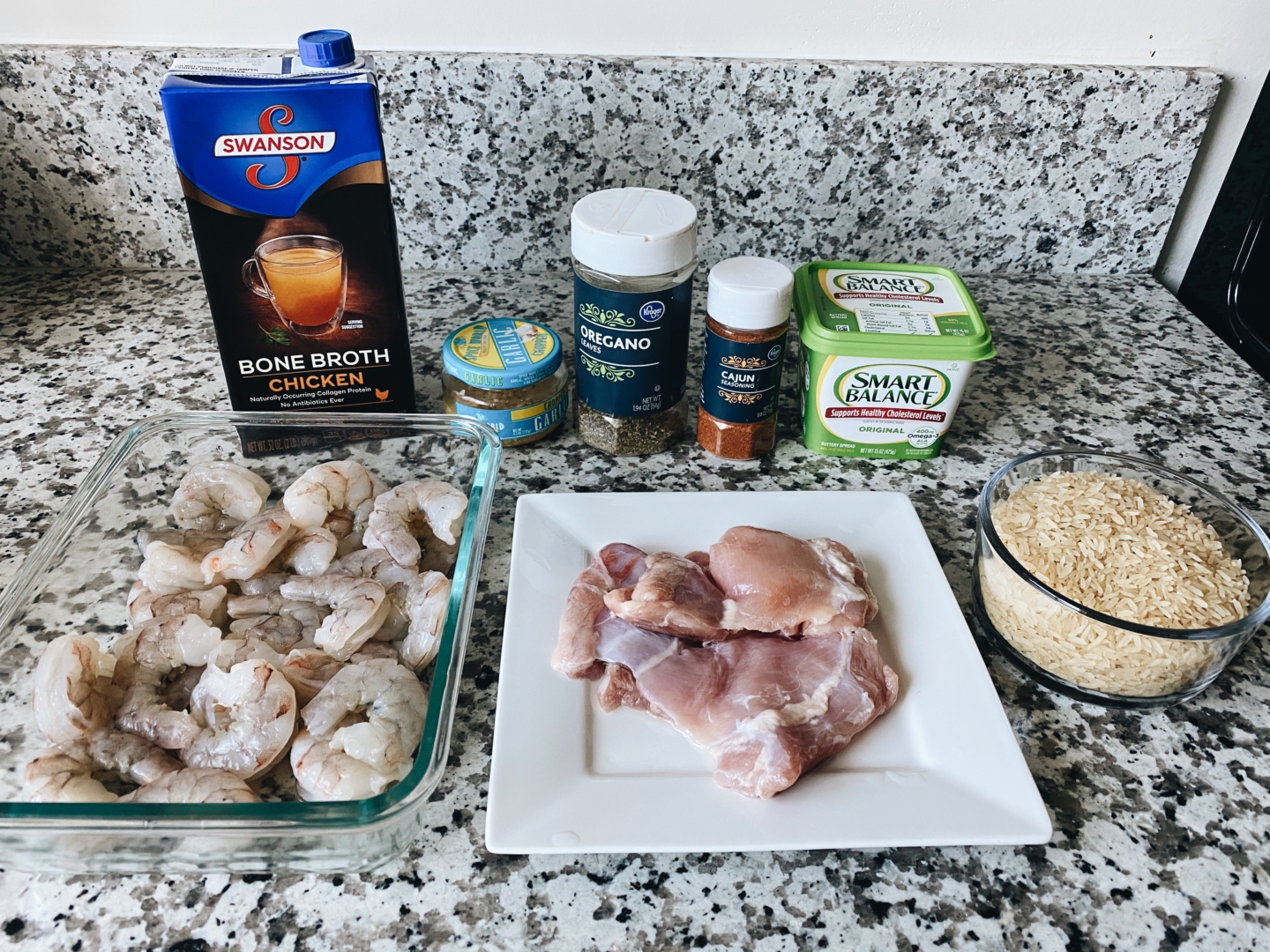 Ingredients
1 1/3 cups uncooked long-grain white rice
2 2/3 cup chicken broth
1 pound large or jumbo shrimp, peeled and de-veined
Pack of chicken breast
4 tablespoons butter, melted divided
1 teaspoon minced garlic
cajun seasoning
Oregano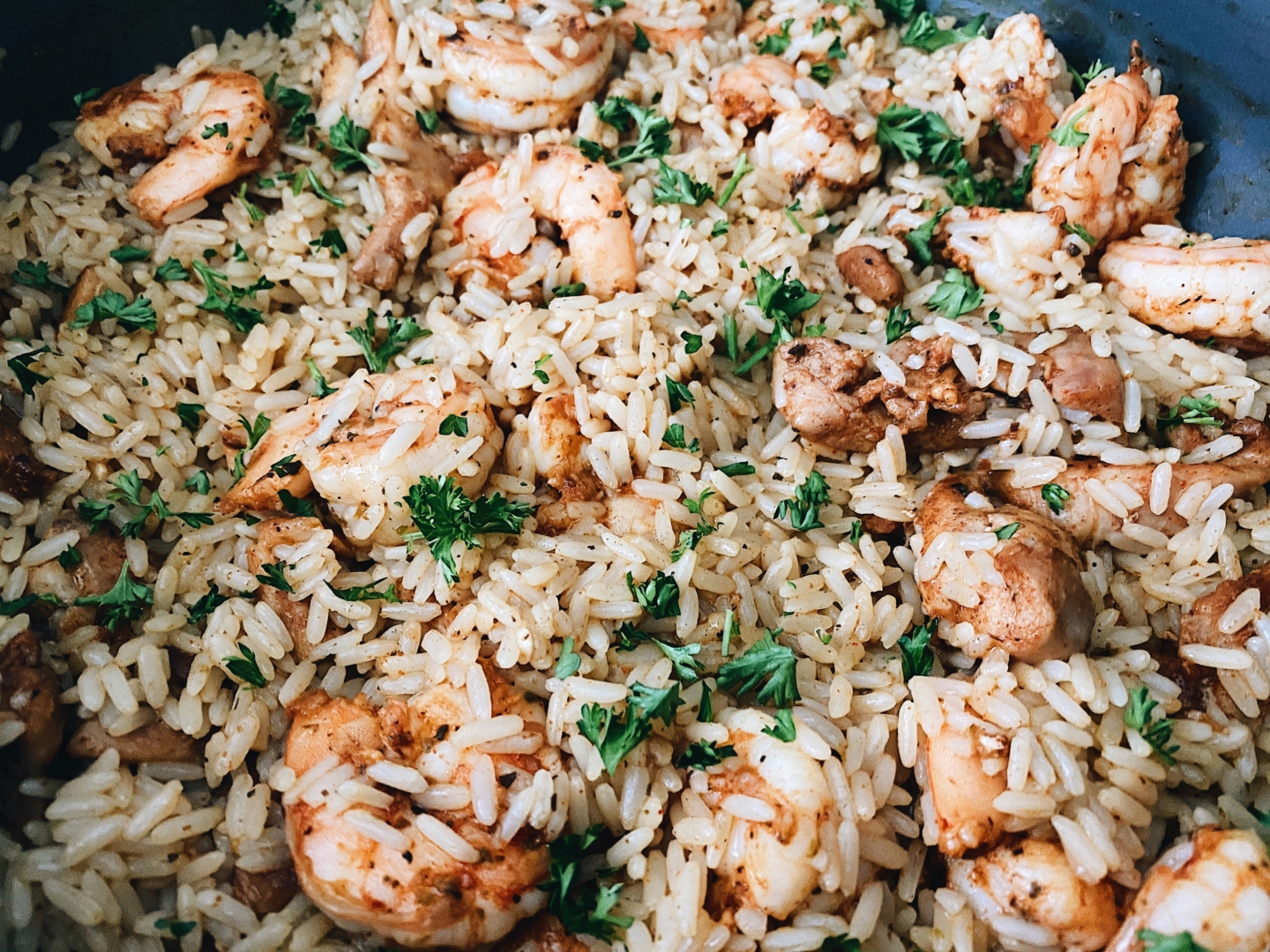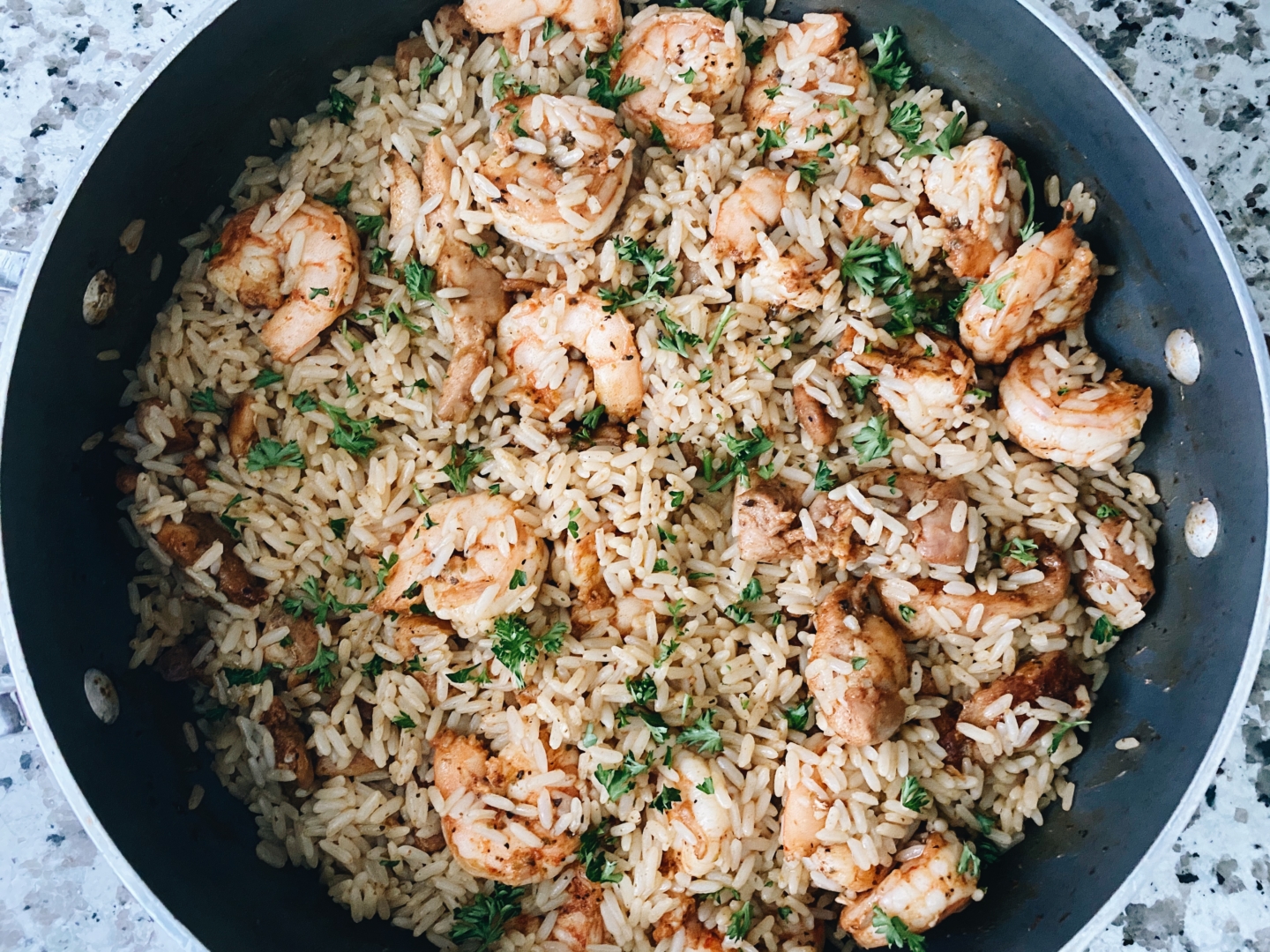 Instructions
Rinse and clean the shrimp and chicken with water and then pat it down. Cut the chicken in pieces. Seasoning both with cajun seasoning and oregano.
Melt 2 tablespoons butter in a large skillet over medium heat. Cook the shrimp until it's pink and opaque and remove it from the skillet, set aside.
Cook the chicken for 6 minutes or until its tender. Remove it from the skillet and set aside.
In the same skillet, stir in garlic, half of the cajun seasoning, and the rice. Stir in chicken broth, bring to a boil, reduce to a simmer and cover. Cook for 15 minutes, stirring 1-2 times throughout.
Stir the shrimp and chicken into the rice, cover and cook for 3-5 minutes on low heat. Garnish with chopped parsley if desired and serve.
Don't forget to share your photos on social media and hashtag, #dinnerwithtayo.