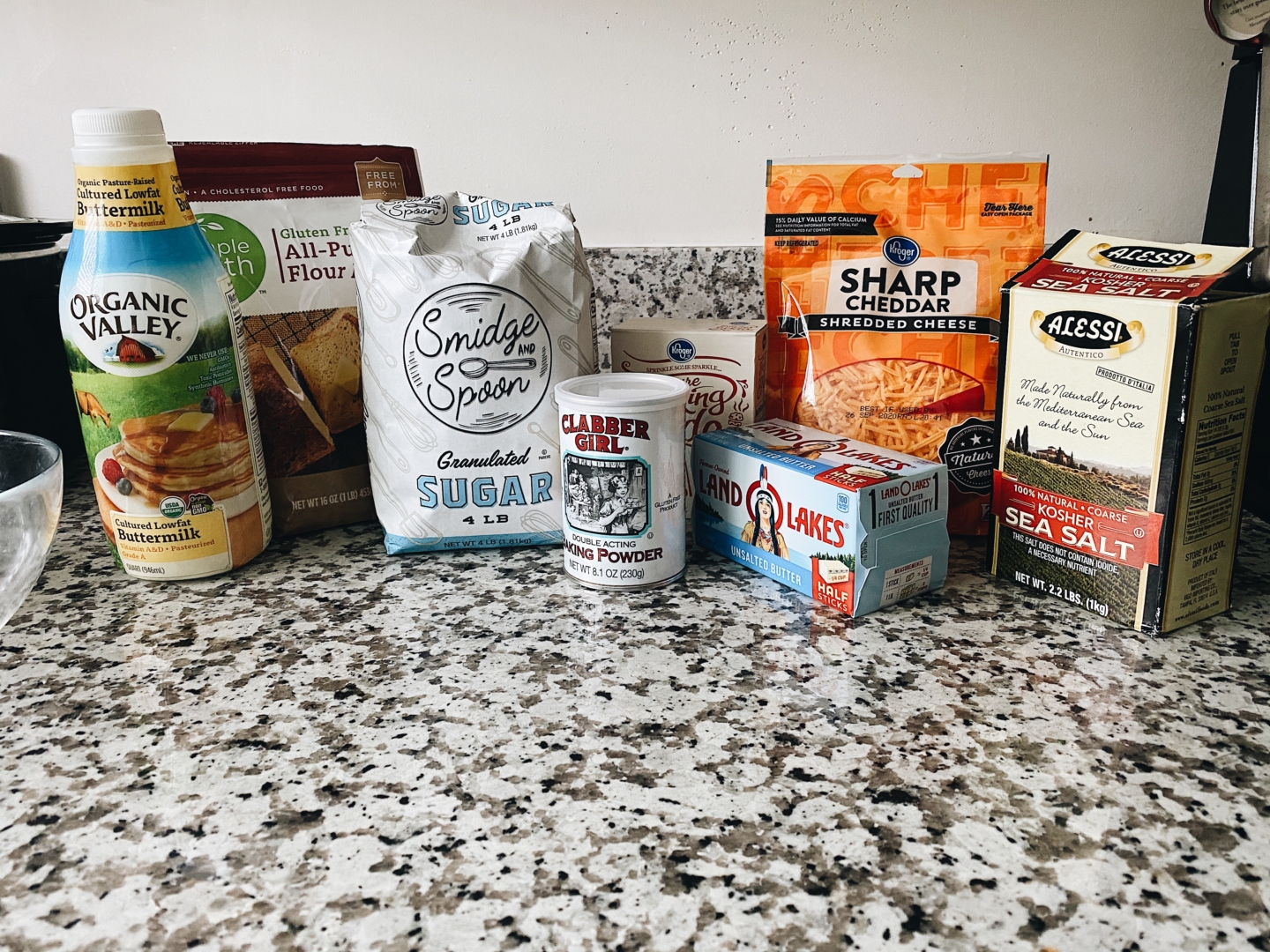 Ingredients
2 cups all-purpose flour
1 tablespoon baking powder
1/4 teaspoon baking soda
2 teaspoons granulated sugar
3/4 teaspoon salt
6 tablespoons unsalted butter, cubed
3/4 cup shredded cheddar cheese
3/4 cup cold buttermilk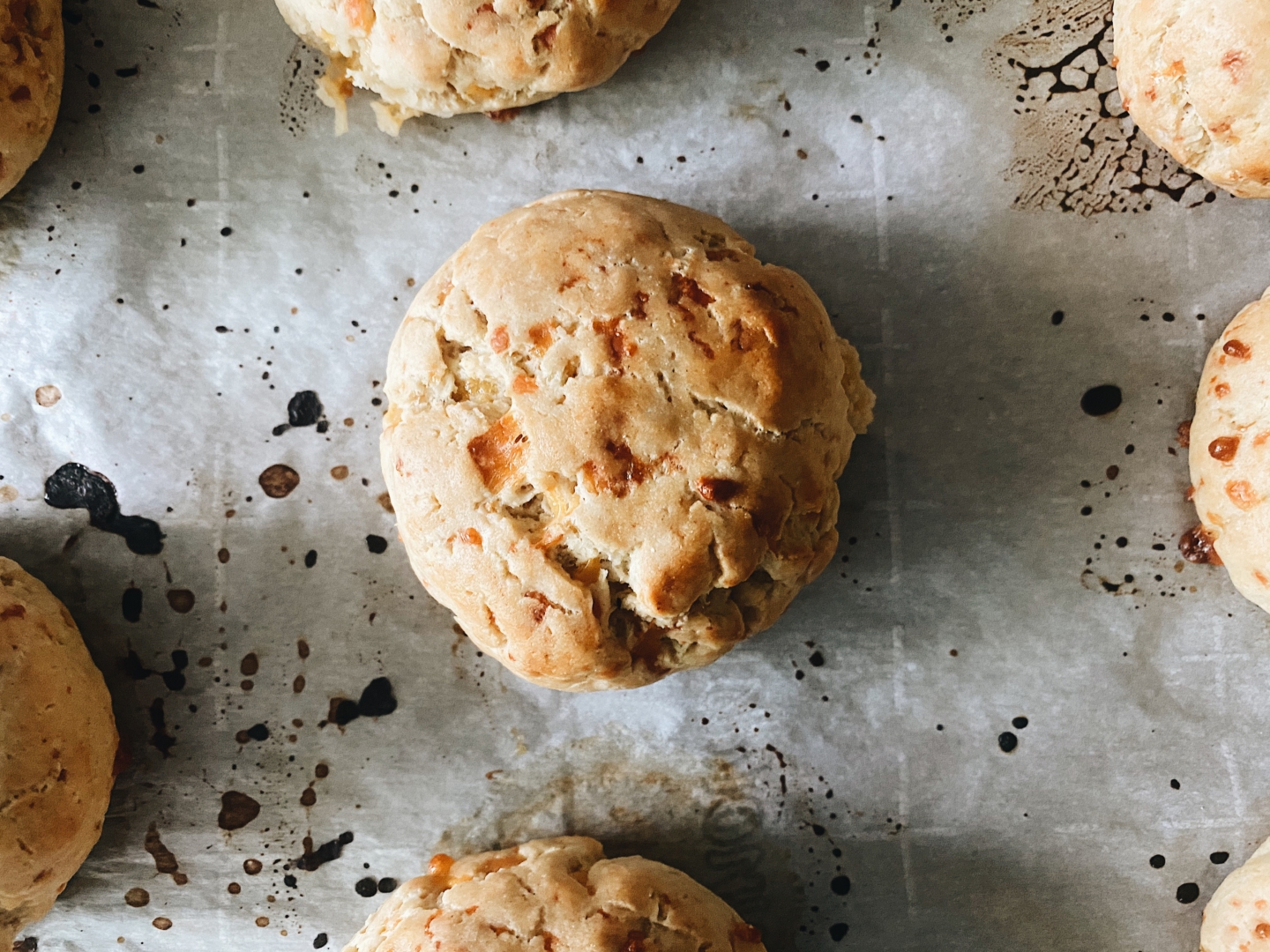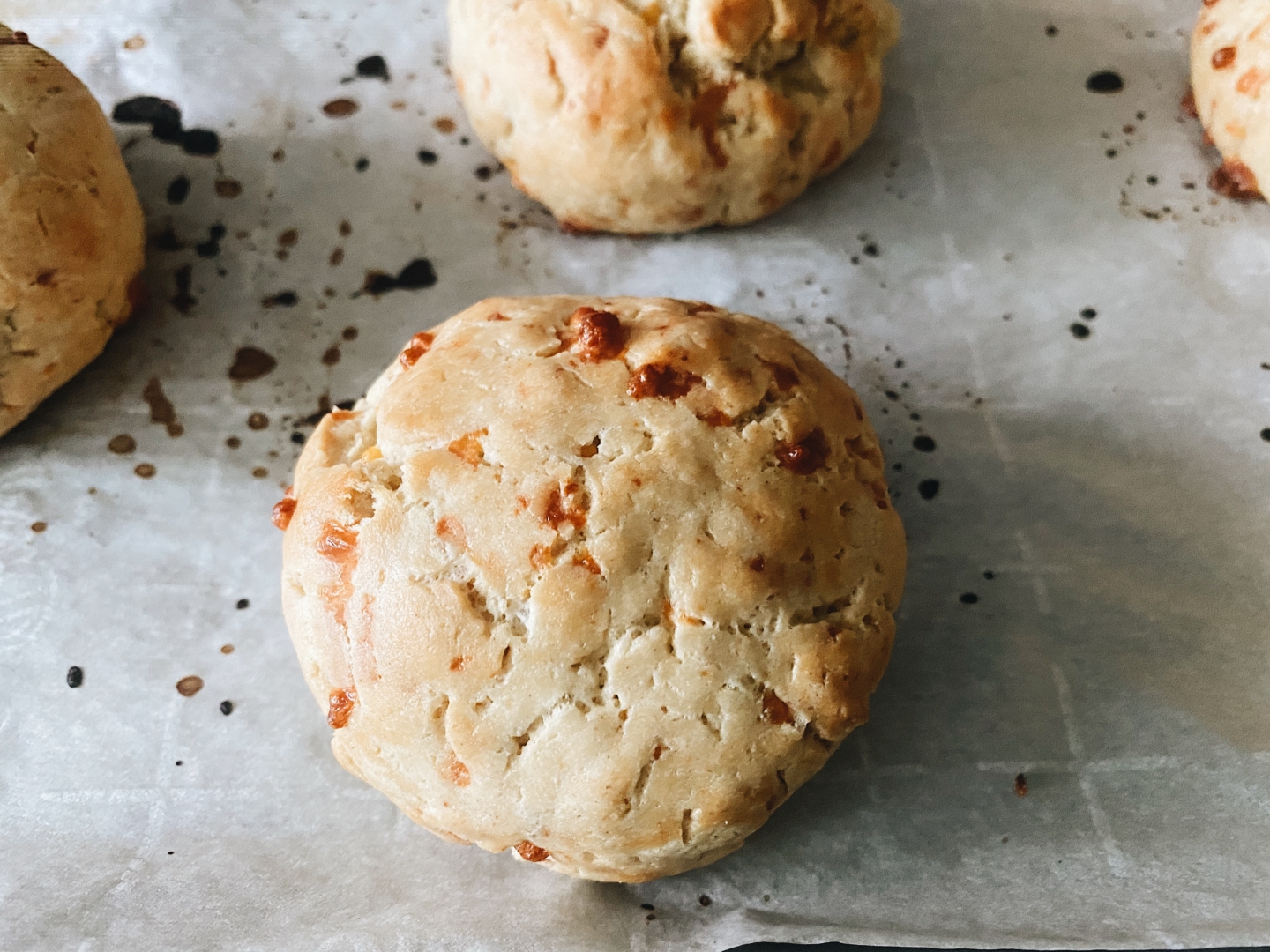 Instructions
Preheat oven to 450°F. Line a large baking sheet with parchment paper and set aside.
In a large mixing bowl, whisk together the flour, baking powder, baking soda, sugar, and salt until well combined.
Add the cubed cold butter and blend into the dry ingredients until you have small pea-sized pieces of butter. Then, whisk in the shredded cheese. 
Pour the cold buttermilk into the mixture and gently work it together until the dough starts to come together. 
Scoop pieces of the dough and gently work it together into a circular form with your hands. You should have 9-10 pieces of biscuits.
Arrange the biscuits on the baking sheet touching each other. Brush the top of each biscuit with a little bit of buttermilk.
Bake at 450°F for about 16-20 minutes or until lightly golden brown. Remove from the oven and brush with melted butter if desired. Serve, and enjoy!
Don't forget to share your photos on social media and hashtag, #dinnerwithtayo.