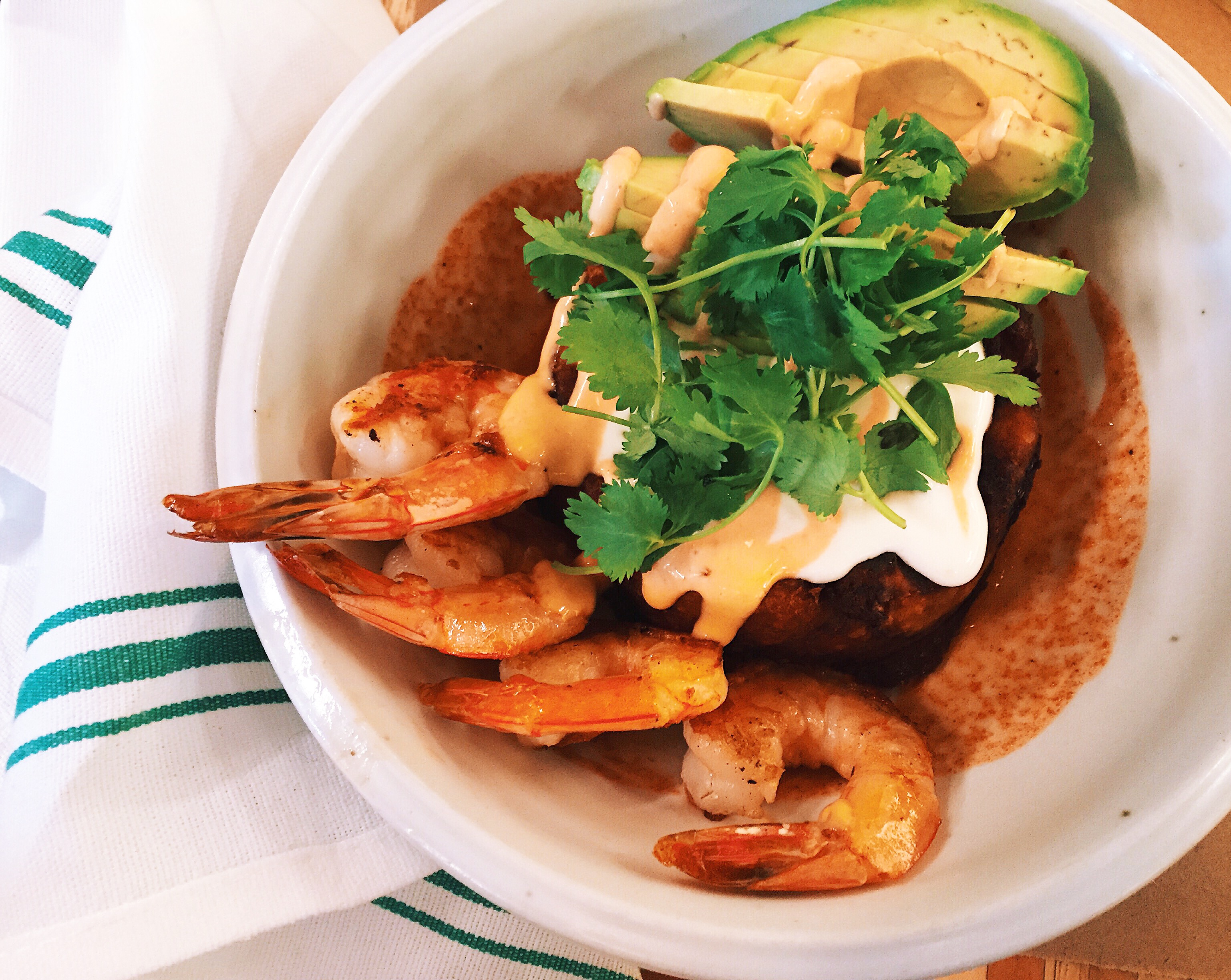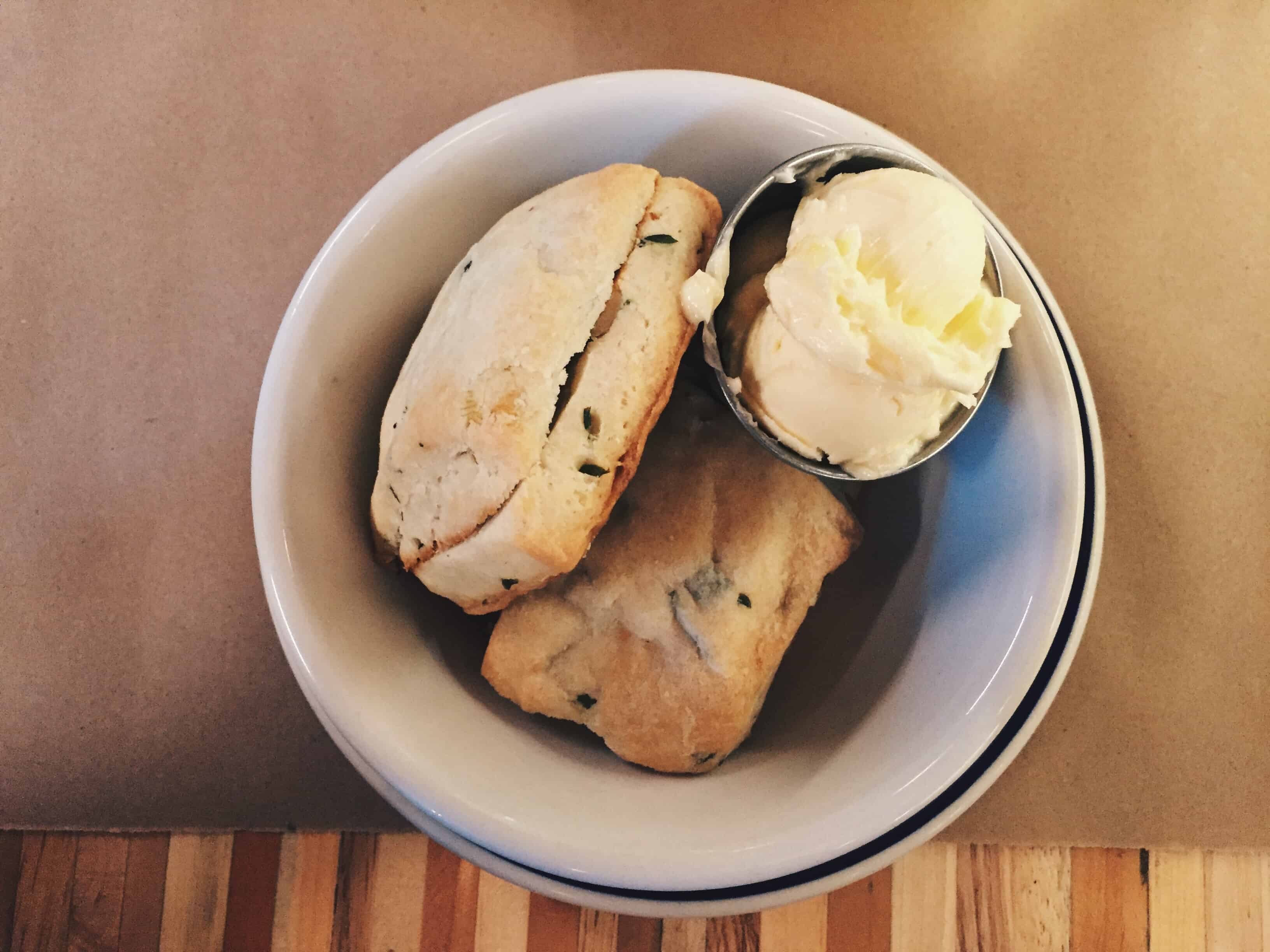 Thanks to the help of my roommate, I paid a little visit to Greenpoint, Brooklyn to check out Greenpoint Fish and Lobster Co on Sunday for brunch. I've heard some good things about this place so I decided to check it out myself. I was definitely happy and impressed with tons of seafood options I had. If you are looking for a place to go with groups of friends, this is not the best place. Its a small nice intimate location I would say is good for a party of 2-4 people.
Food option wise any type of seafood you can think of, they have it and the best part is its all Fresh! I decided to go with the biscuits as a starter before ordering the Grilled Shrimp Mofongo. The biscuits were amazing and the butter were "OMG" good. It has a sugary taste to it but it compliments the biscuits just perfectly. The Grilled Shrimp Mofongo is the perfect dish you could ask for. (side note: Mofongos are fried plantains). Its served in a large bowl with wild-caught Gulf shrimp over fried plantains smashed with garlic confit and topped with poached eggs, finished with crema, chipotle mayo, avocado and cilantro. What else could you ask for. If you are big in flavor like I am, I would add just a tad bit of salt to the plantains for some additional taste. The combination of all the flavors come together very well and I promise you, you won't be disappointed with choice.
Overall I really enjoyed myself for brunch and I must say I definitely will visit Greenpoint Fish and Lobster Co. again to explore more of their brunch/dinner options.
Follow on Tayoscreation on the Instagram for additional insights on best restaurants and places to eat.