These easy to make vegan mushroom gyros are the perfect lunch or light dinner you are in search of. It's seasoned with flavorful blend of Mediterranean spices and sautéed mushroom to meaty perfection, then drizzled with a quick homemade tzatziki.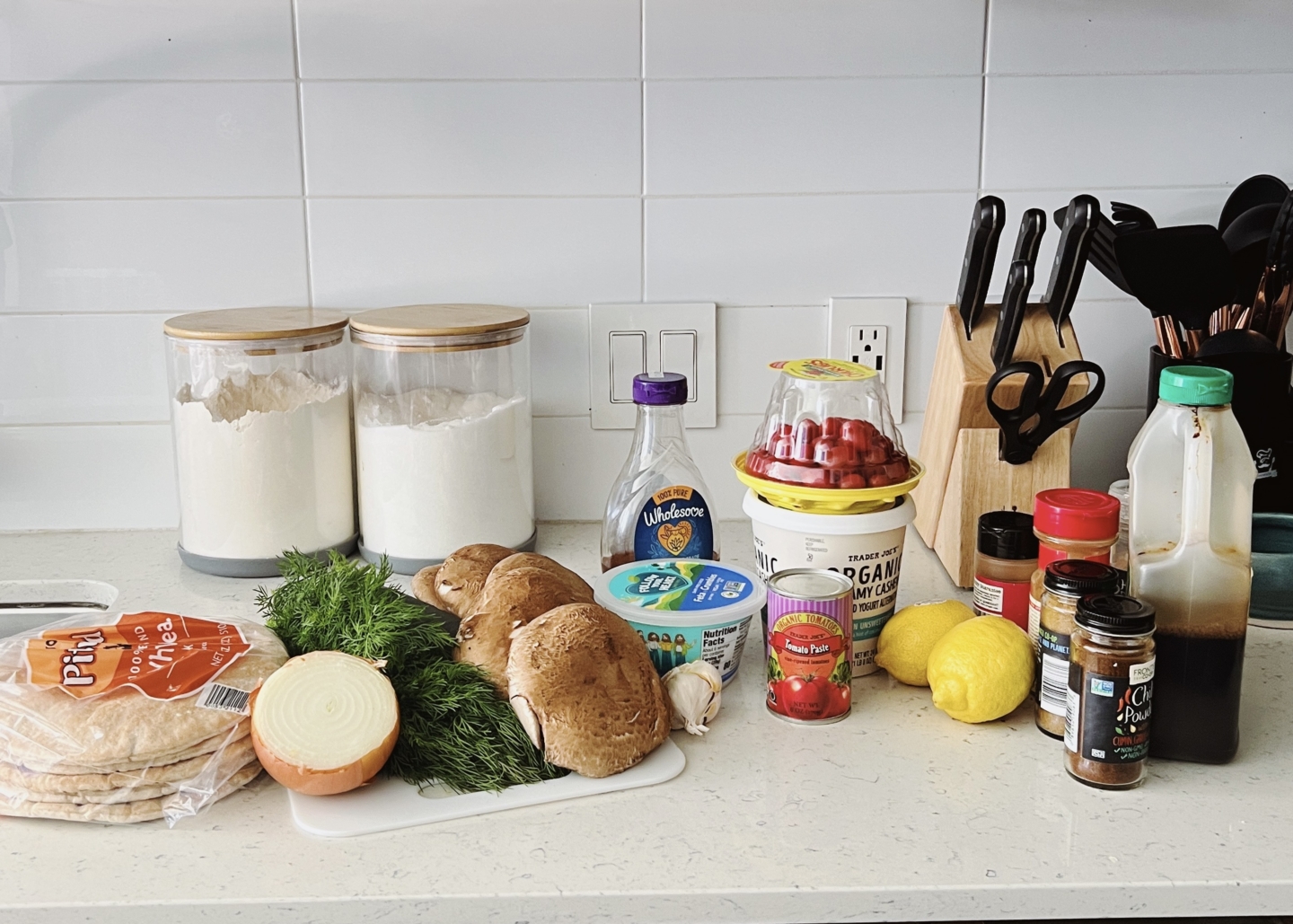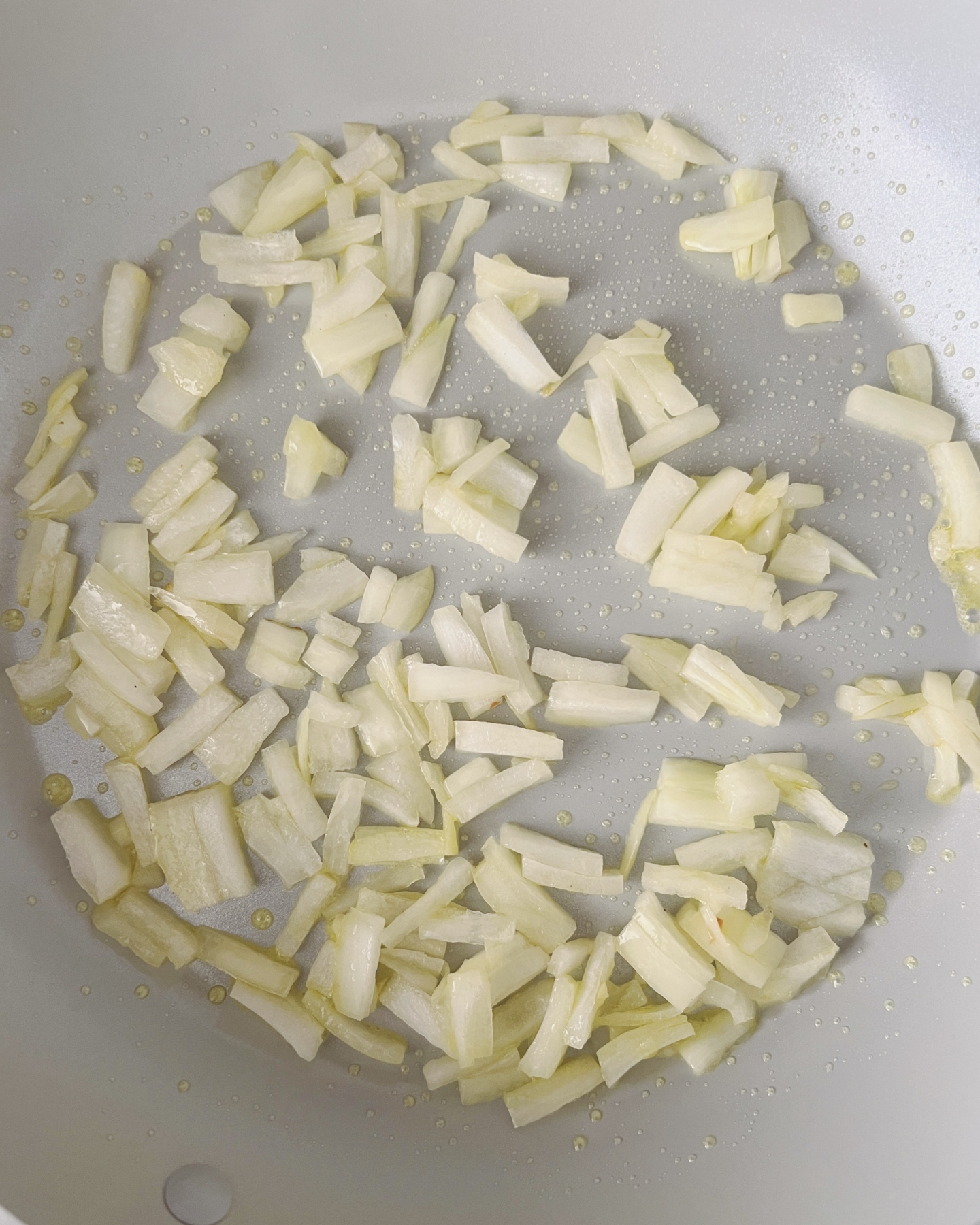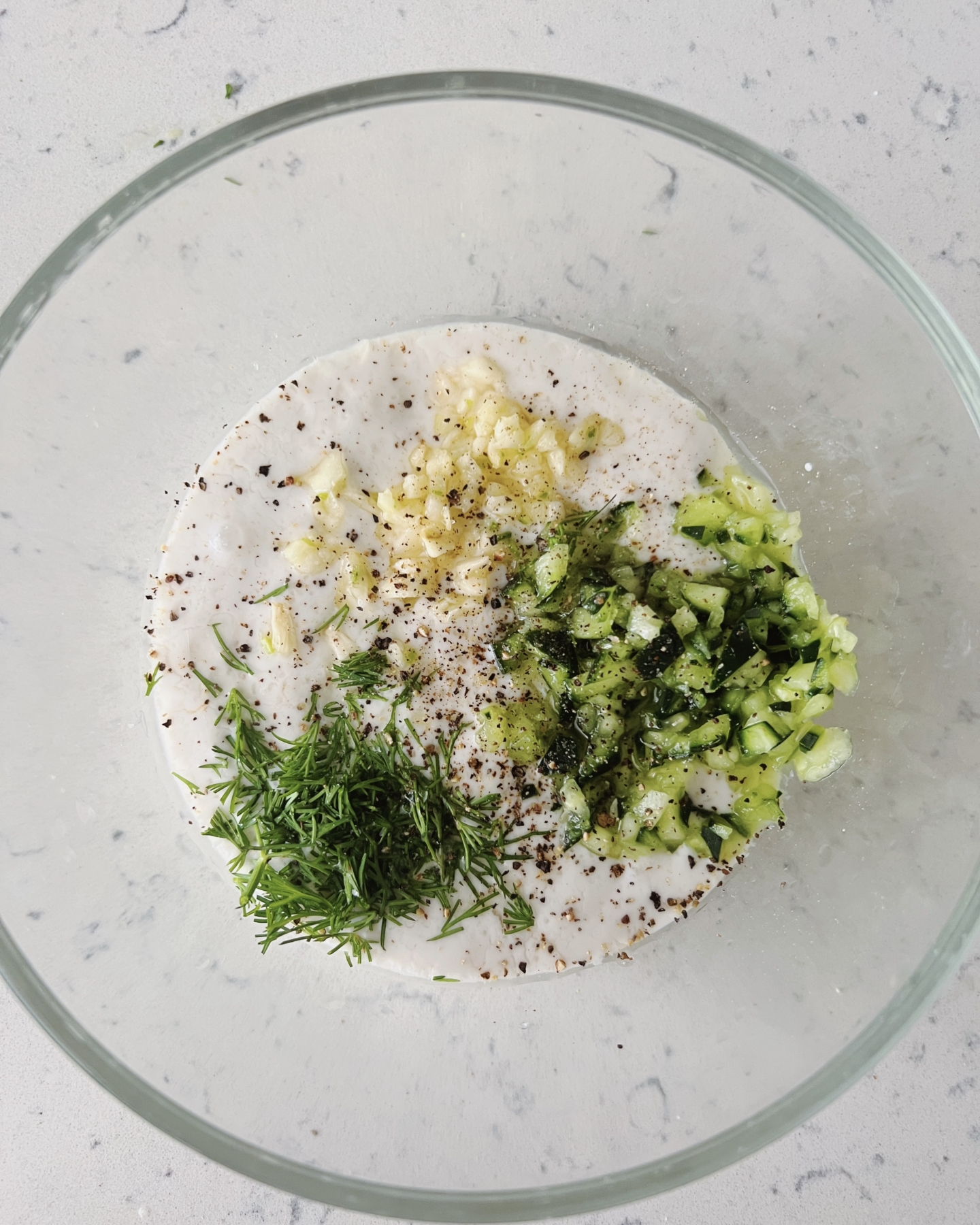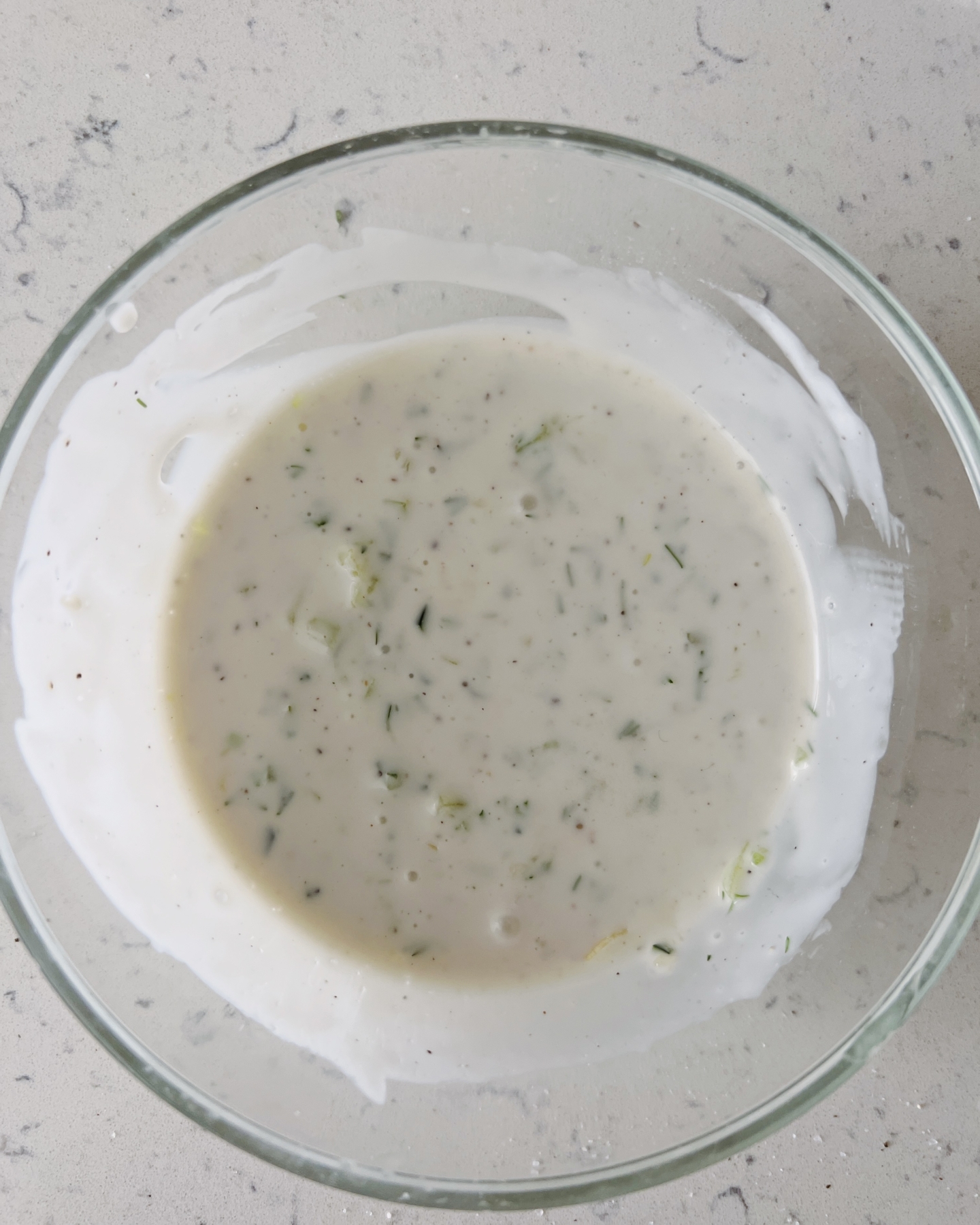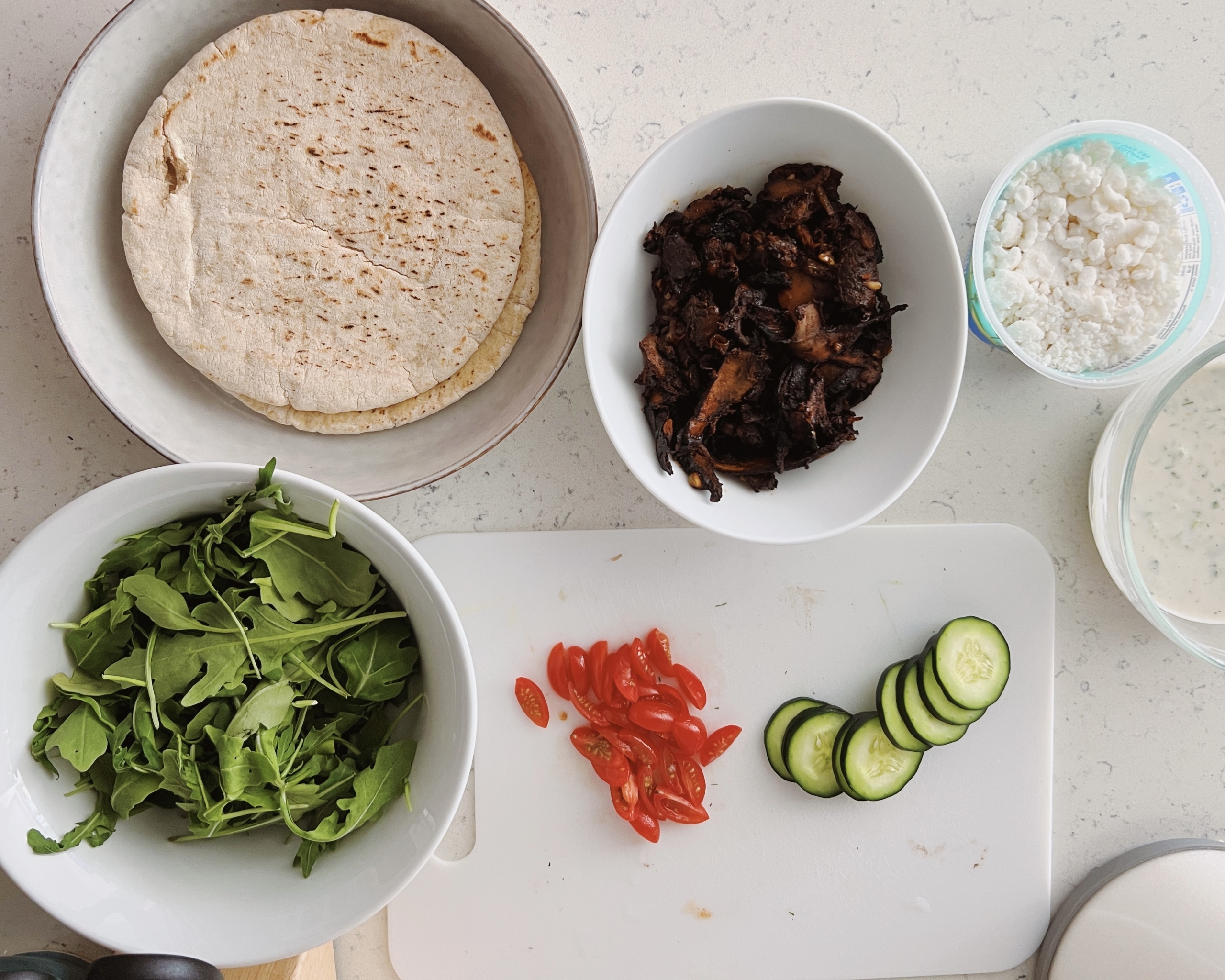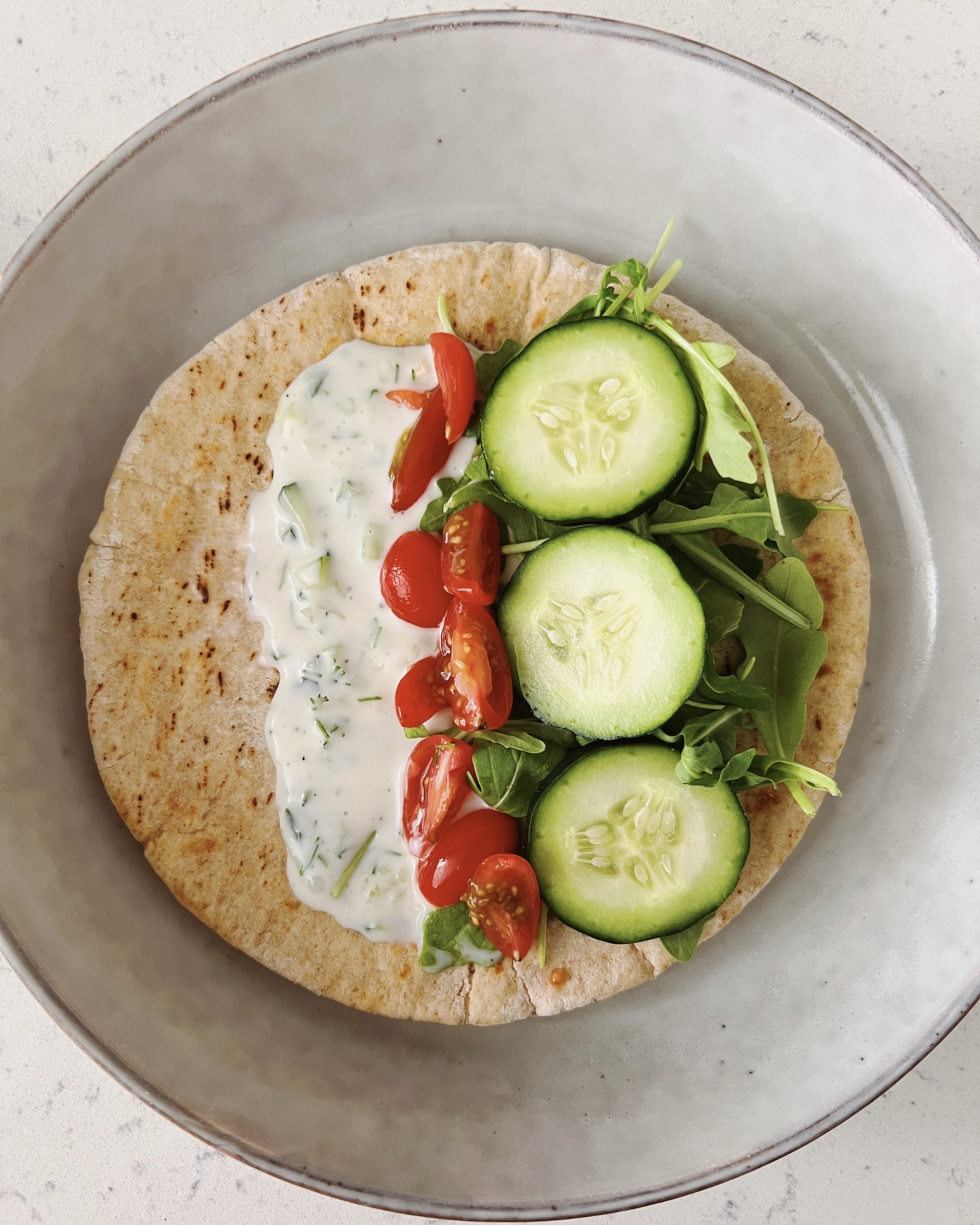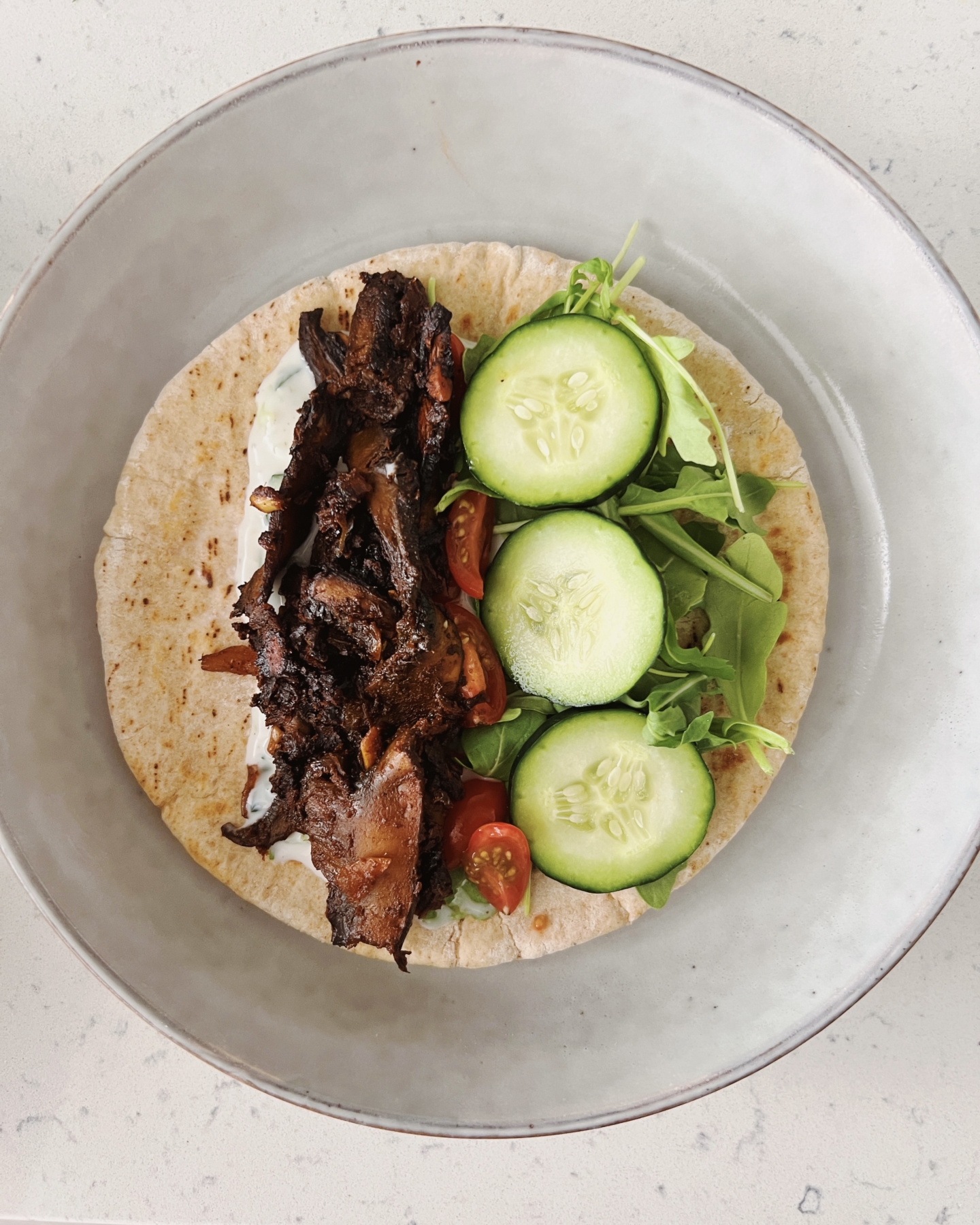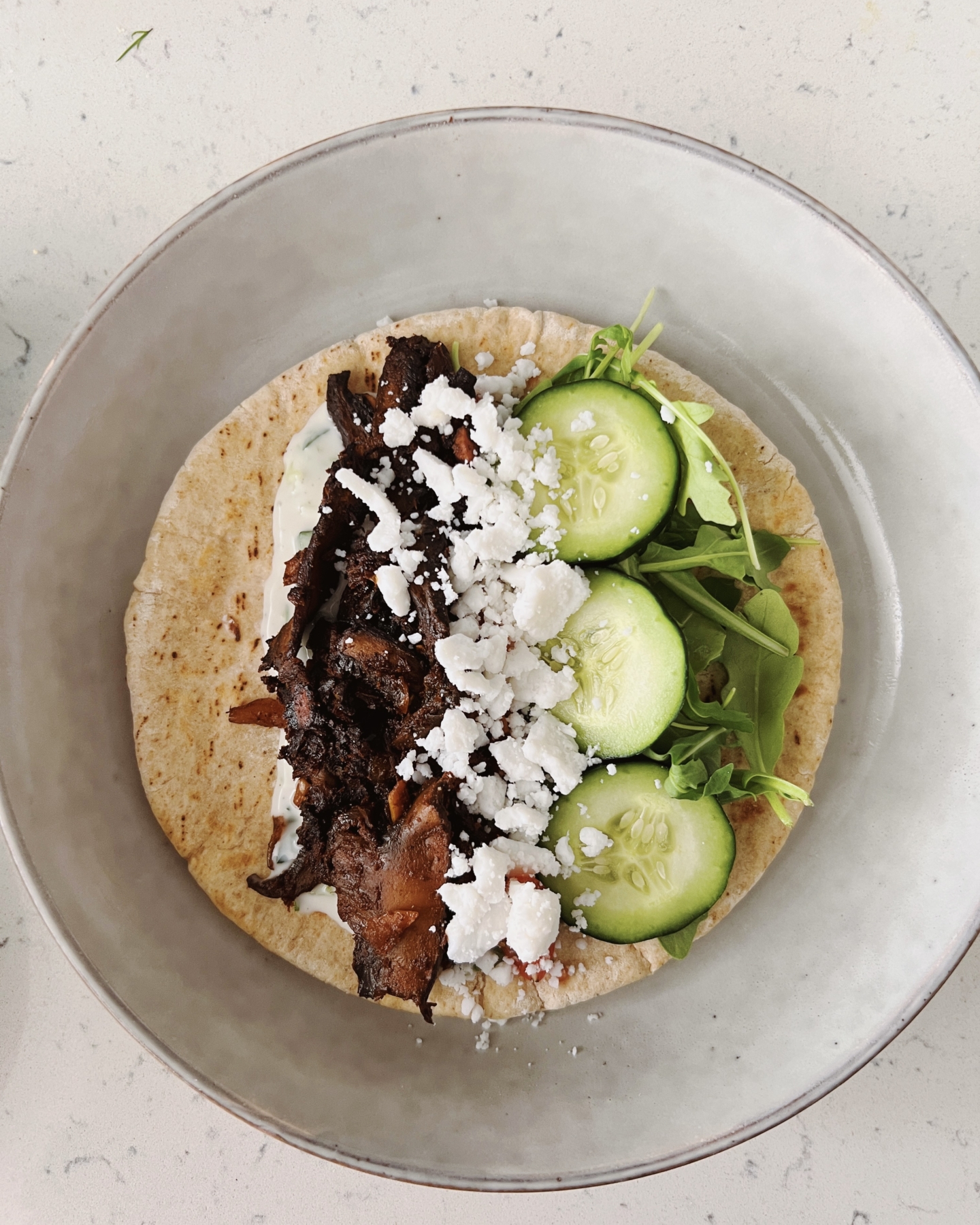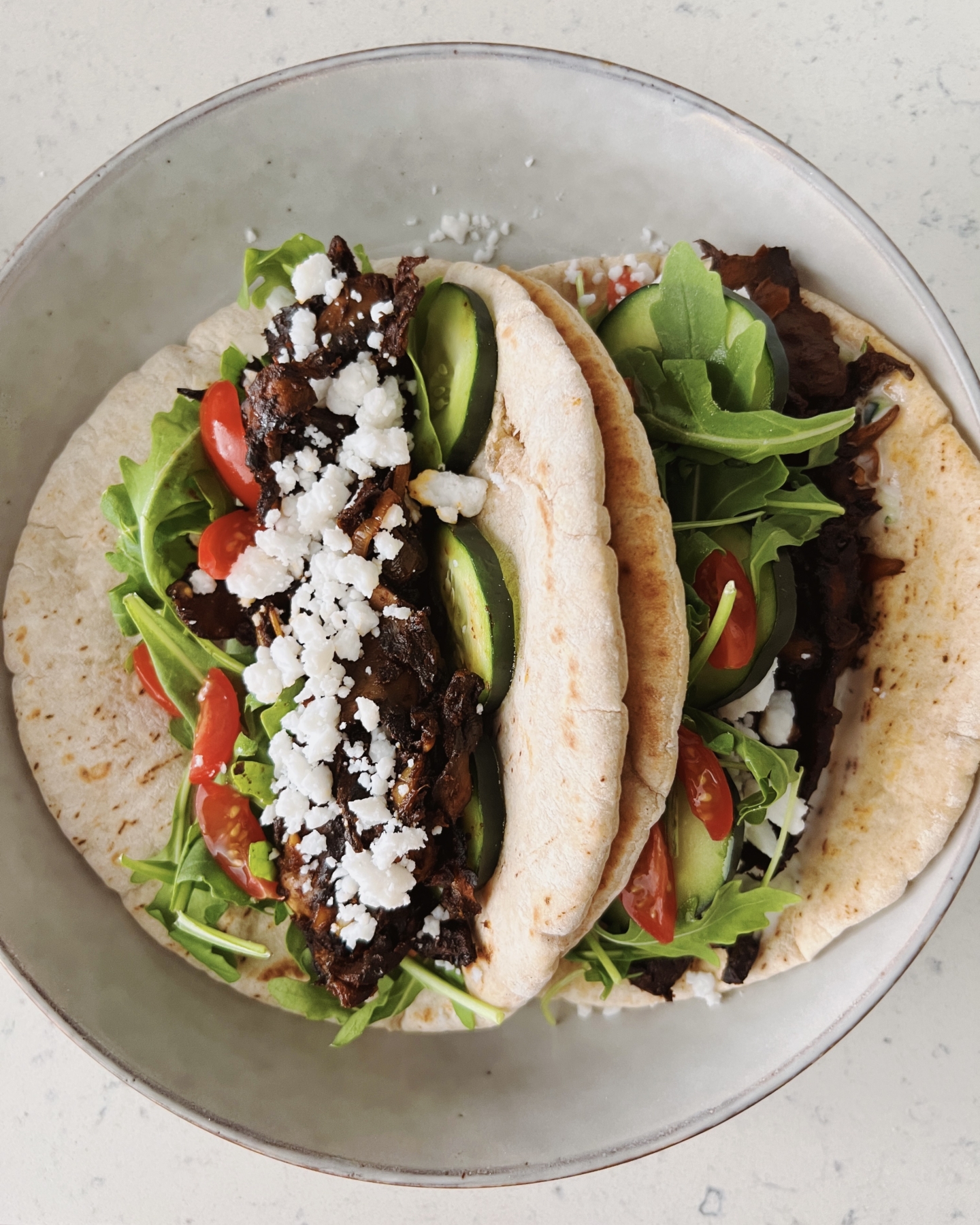 INGREDIENTS
For mushroom
2 tbsp olive oil
1 onion sliced
4 cloves of garlic
1 tsp cumin
1 tsp paprika powder
½ tsp chili powder
1 pinch of ground cinnamon
2 tbsp tomato paste
4 portobello mushrooms
3 tbsp soy sauce
2 tbsp agave
½ tsp salt to taste
½ tsp black pepper to taste
For vegan tzatziki
2 cup creamy cashew cultured yogurt alternative or dairy-free Greek yogurt
1 cup shredded or diced cucumber
2 Tbsp lemon juice
2 cloves garlic minced
1 Tbsp chopped dill
Salt and pepper to taste
For serving:
store-bought pita breads
arugula or greens of choice
cucumber (sliced)
cherry tomatoes, diced
vegan feta cheese
INSTRUCTION
Preheat oven to 395° F. 
Clean and slice the mushrooms . 
In a large skillet over medium heat, heat the oil and sauté the onions for 3-4 minutes. Add the garlic, cumin, paprika, chili, and cinnamon. Sauté for a minute until everything is well combined. Then add tomato paste, mushrooms, salt and pepper and cook for another 3-4 minutes. Add soy sauce, agave and mix everything together.
Transfer the mixture to an oiled baking dish, spray with a little cooking spray and bake for 25 minutes, mixing halfway through.
Let's prepare your Tzatziki while the mushroom are in the oven. In a bowl, mix together yogurt, cucumber, dill, garlic, and lemon. Season with salt and pepper to taste.
Time to assemble the gyros! First, spread some tzatziki in the center of the pita breads, add arugula, cucumbers, tomatoes, mushrooms, and top with feta cheese and more tzatziki if desired.
Fold in half and enjoy!
Make sure you hashtag #DinnerWithTayo, I would love to see your dish.