It's that time of the year when pumpkin everything is in style. These easy to bake pumpkin scones topped with a decadent maple glaze are perfect with a hot cup of coffee on a crisp Fall morning or cozy afternoons. Made with pumpkin puree and warm spices like cinnamon and nutmeg, these scones are packed with autumn flavors. The dough comes together easily with just a few simple ingredients, and the scones are ready to bake in no time. Once they're out of the oven, the scones are tender, flaky, and just the right amount of sweet. Whether you enjoy them with a cup of coffee or as a quick breakfast on the go, these Easy to Bake Pumpkin Scones are sure to become a fall favorite.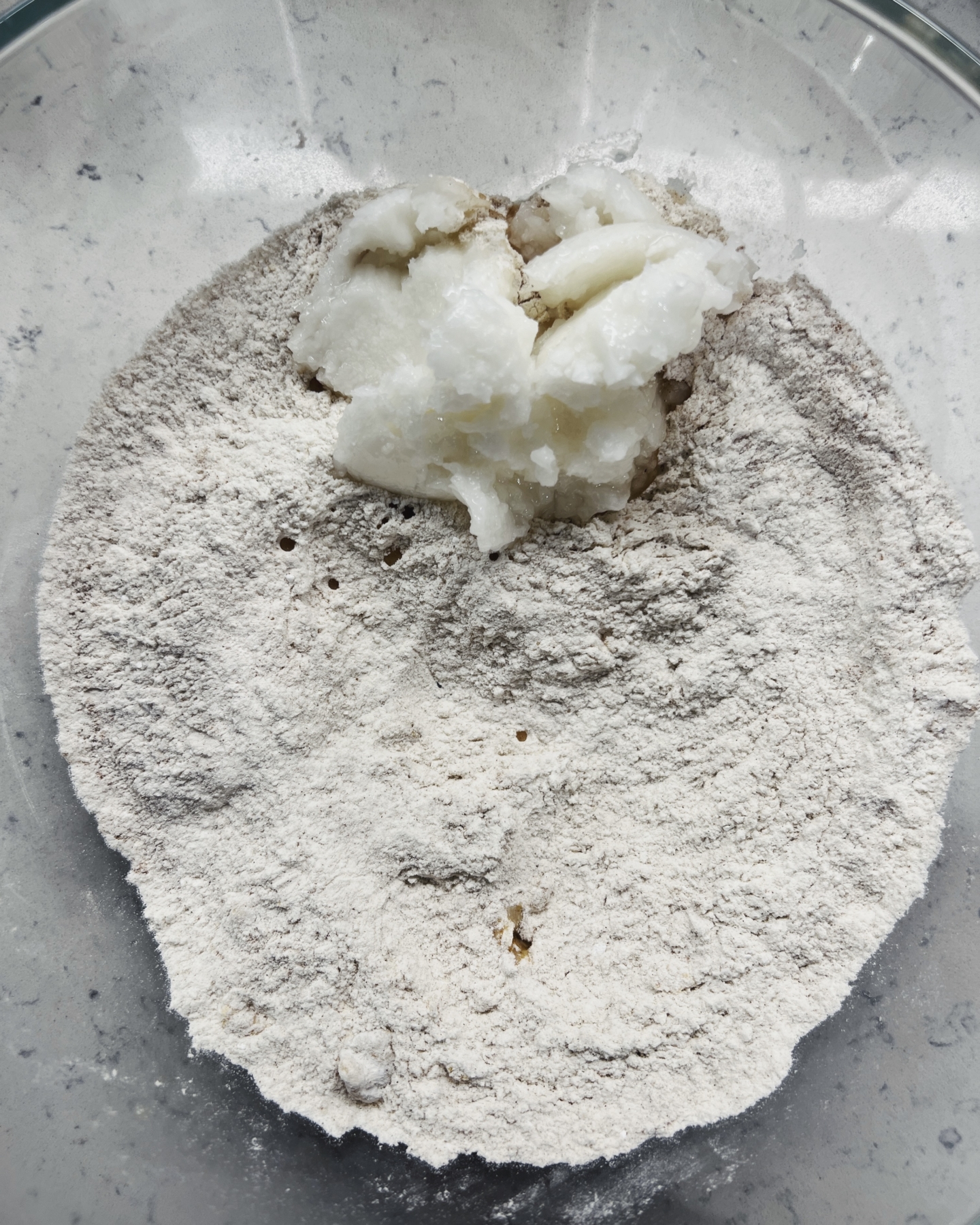 INGREDIENTS
2 cups all-purpose flour
¼ C sugar
2 tsp baking powder
2 tsp pumpkin pie spice
1 tsp vanilla
pinch of salt
6 Tbsp hardened coconut oil (or vegan butter/margarine)
3/4 C pumpkin puree
1/3 C unsweetened almond milk
Maple Glaze
1 C organic powdered sugar
2 tsp pure maple syrup
1 Tbsp unsweetened almond milk
INSTRUCTIONS
Glaze: In a small/medium bowl, add the powdered sugar, maple syrup and non-dairy milk, mix well and set aside. Glaze should be thick. If glaze is thin, place in the refrigerator to chill and thicken.
Preheat oven to 425 degrees F. Line a baking sheet with parchment paper, and lightly grease with oil.
In a medium size bowl, mix the flour, baking powder, sugar, pumpkin spice and salt, blend well. Add the coconut oil, and using either a pastry blender or mixing spoon, mix well. Then add the pumpkin puree, vanilla, and milk to the mixture, stir to form a dough. Using your hands, knead the dough into an even ball.
Transfer the dough to a lightly floured surface. Lightly flour the top of the dough and pat into a circle, (see picture above – roughly about 1 inch high 8 inch wide). Using a knife, gently divide the dough into 6 – 8 slices.
Place the scones on the baking sheet. Place in the oven and bake for about 18 minutes, until lightly golden along the edges. Let cool a bit before transferring to a cooling rack.
Once your scones are cooled, drizzle the glaze in a zig zag across the top of each scone. Let the glaze set before serving. Enjoy.
Make sure you hashtag #DinnerWithTayo, I would love to see your dish.