Sweet potato chickpea bowls are a delicious and healthy meal that is perfect for any time of day. They are made with simple ingredients that are easy to find, and they are quick and easy to prepare. The sweet potatoes are roasted until they are tender and then topped with a flavorful chickpea mixture. The bowls are then topped with your favorite toppings, such as chopped vegetables, a drizzle of curry paste, and a squeeze of lemon juice.
This recipe is vegan, gluten-free, and dairy-free. It is also a good source of protein and fiber. Sweet potatoes are a good source of vitamins A and C, as well as potassium. Chickpeas are a good source of protein, fiber, and iron.
This recipe is sure to become a regular in your rotation. It is delicious, healthy, and easy to make. So what are you waiting for? Give it a try today!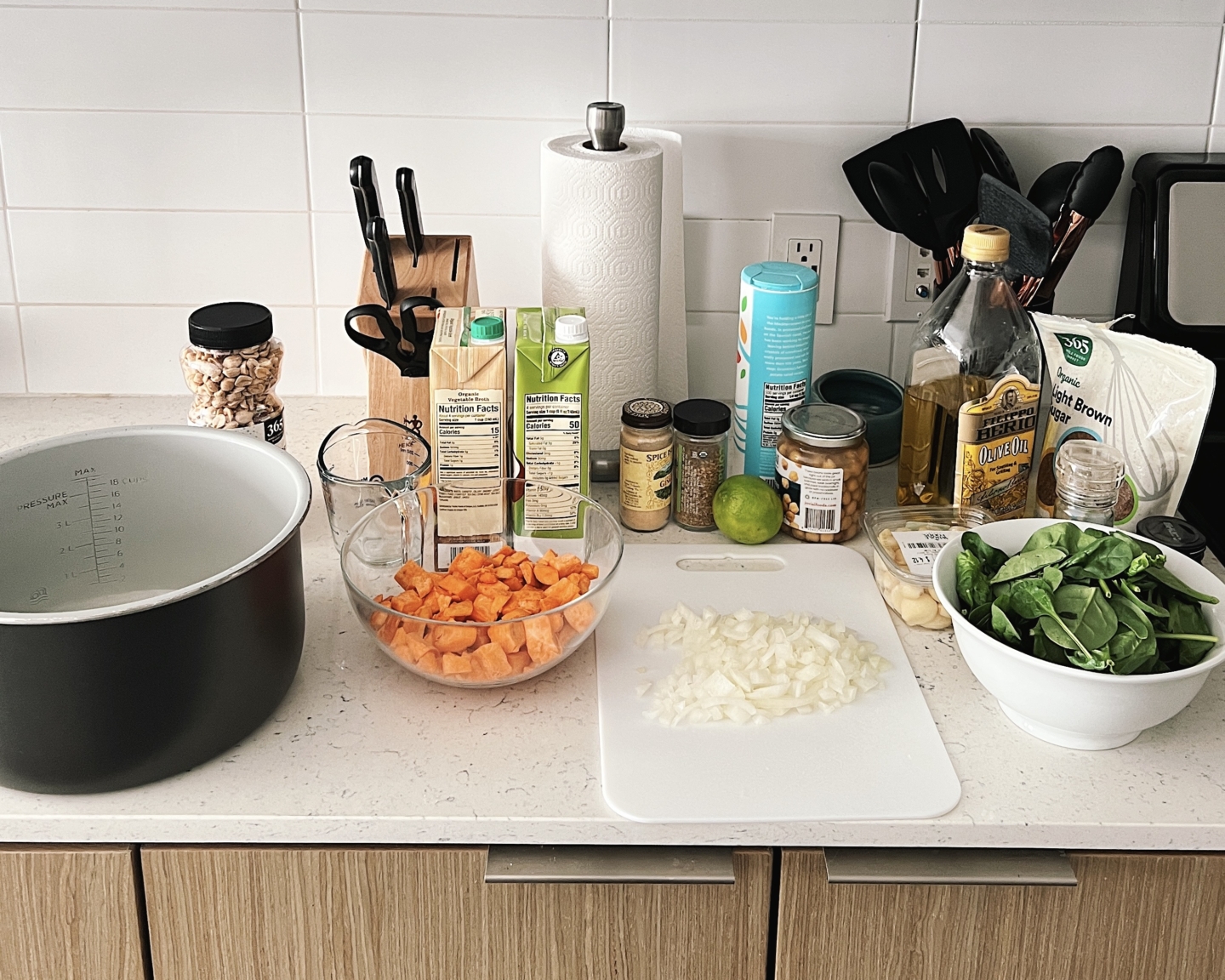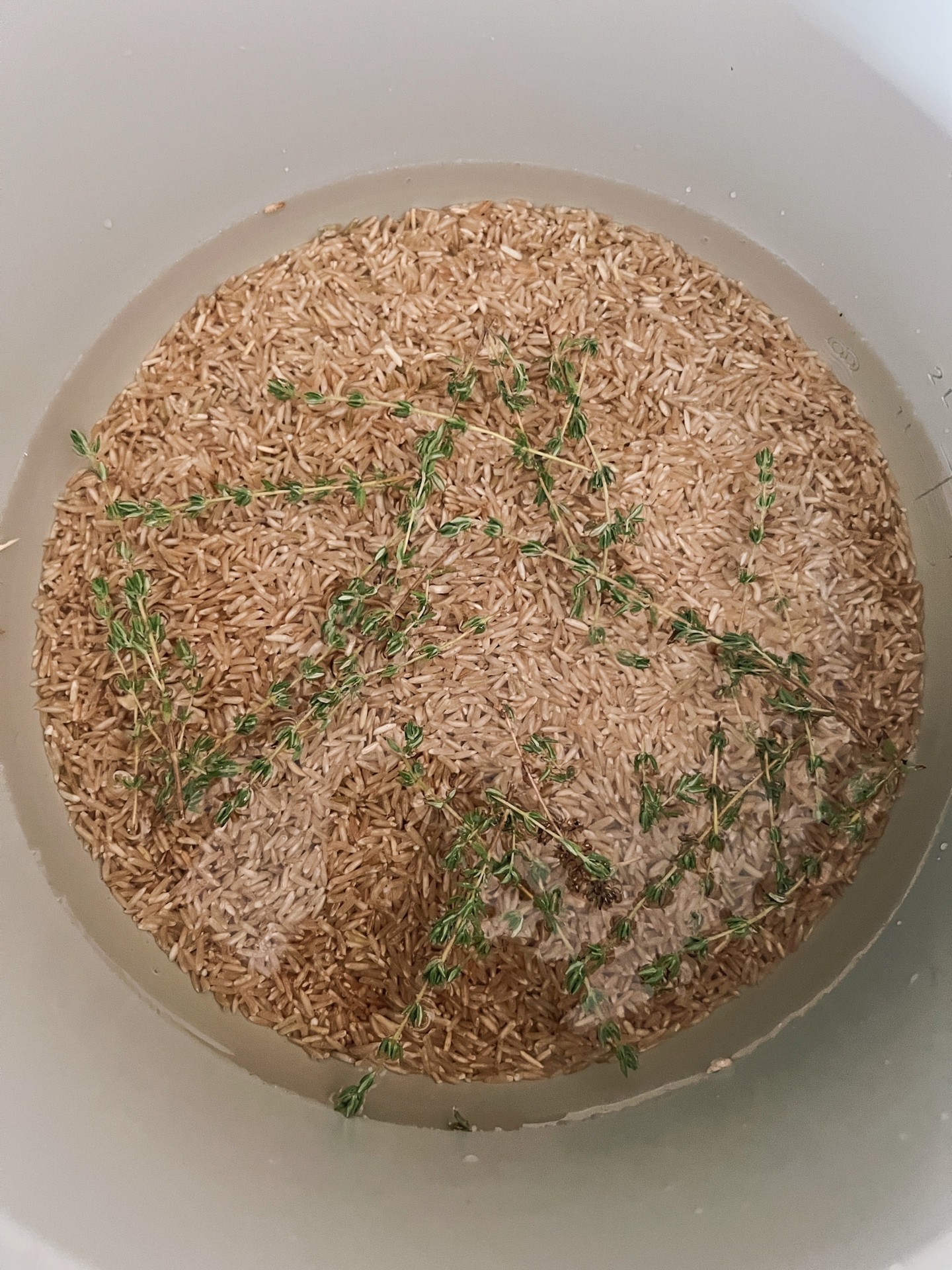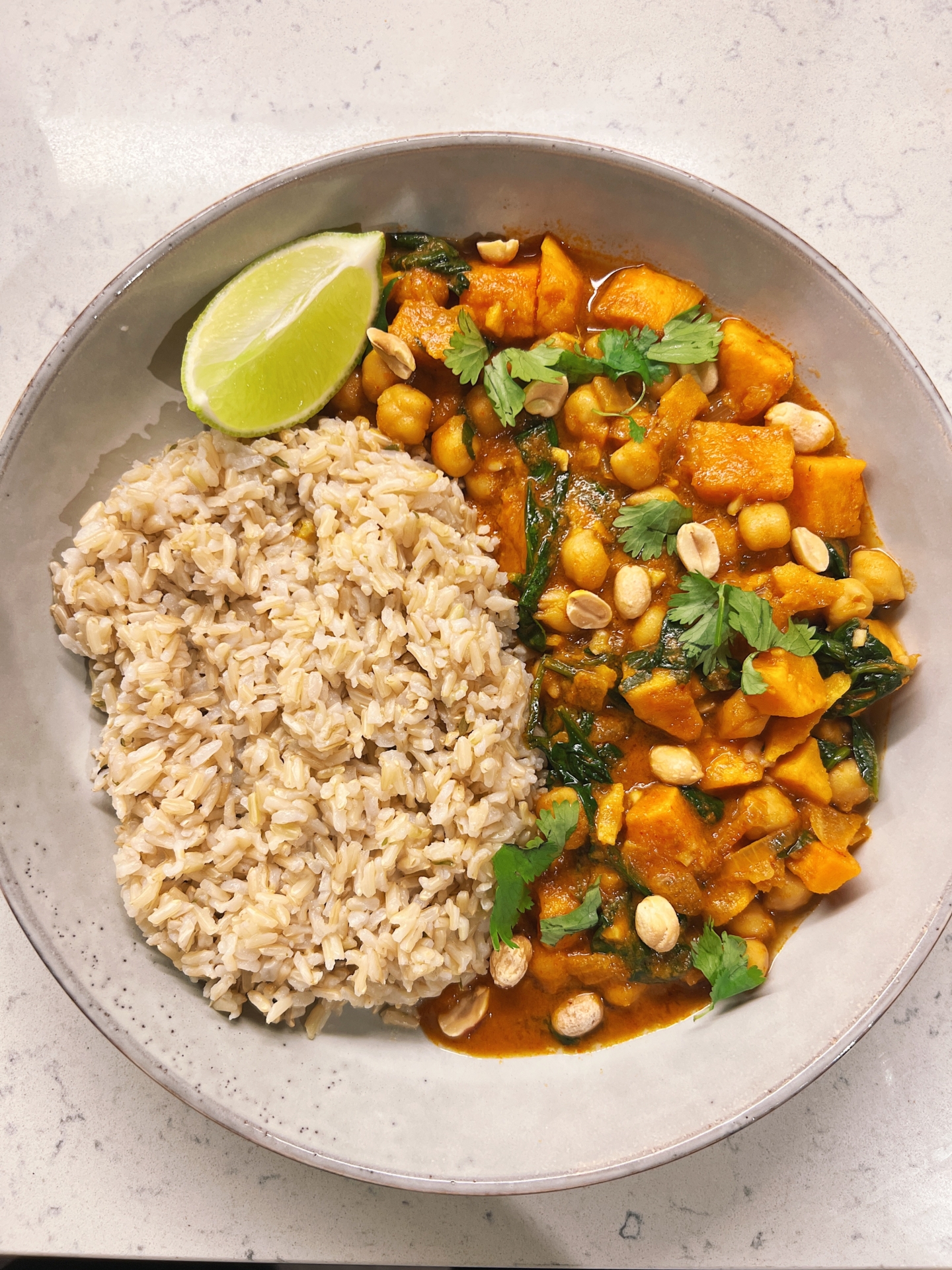 INGREDIENTS
1 yellow onion, diced
2 medium sweet potatoes, peeled and diced into 1/2-inch chunks
2 garlic cloves, minced
2 tbsp olive oil
15-ounce can chickpeas, drained and rinsed
15-ounce can coconut milk
3 tbsp Thai red curry paste
1 ½ tsp kosher salt
1 tsp paprika
4 cups baby spinach or chopped spinach
½ tbsp lime juice, to finish (optional)
Crushed peanuts and torn fresh cilantro, to garnish
To serve: basmati rice or rice of choice
INSTRUCTIONS
If serving with rice, start the basmati rice (prepare according to the package)
Chop the onion, sweet potato, and garlic, as noted above.
In a large skillet, pot or Dutch oven, heat the olive oil over medium heat. Add the onion and sweet potato and sauté for 5 minutes, until onions are translucent. Add the garlic and sauté for 1 minute.
Add the chickpeas (drained and rinsed), coconut milk, paprika, curry paste, 1 cup water and the kosher salt and bring to a simmer. Simmer until sweet potatoes are tender, about 15 to 20 minutes.
Add the spinach and lime juice and cook until the spinach wilts, about 1 minute.
Garnish with crushed peanuts and torn cilantro.
Serve immediately with rice.
Make sure you hashtag #DinnerWithTayo, I would love to see your dish.