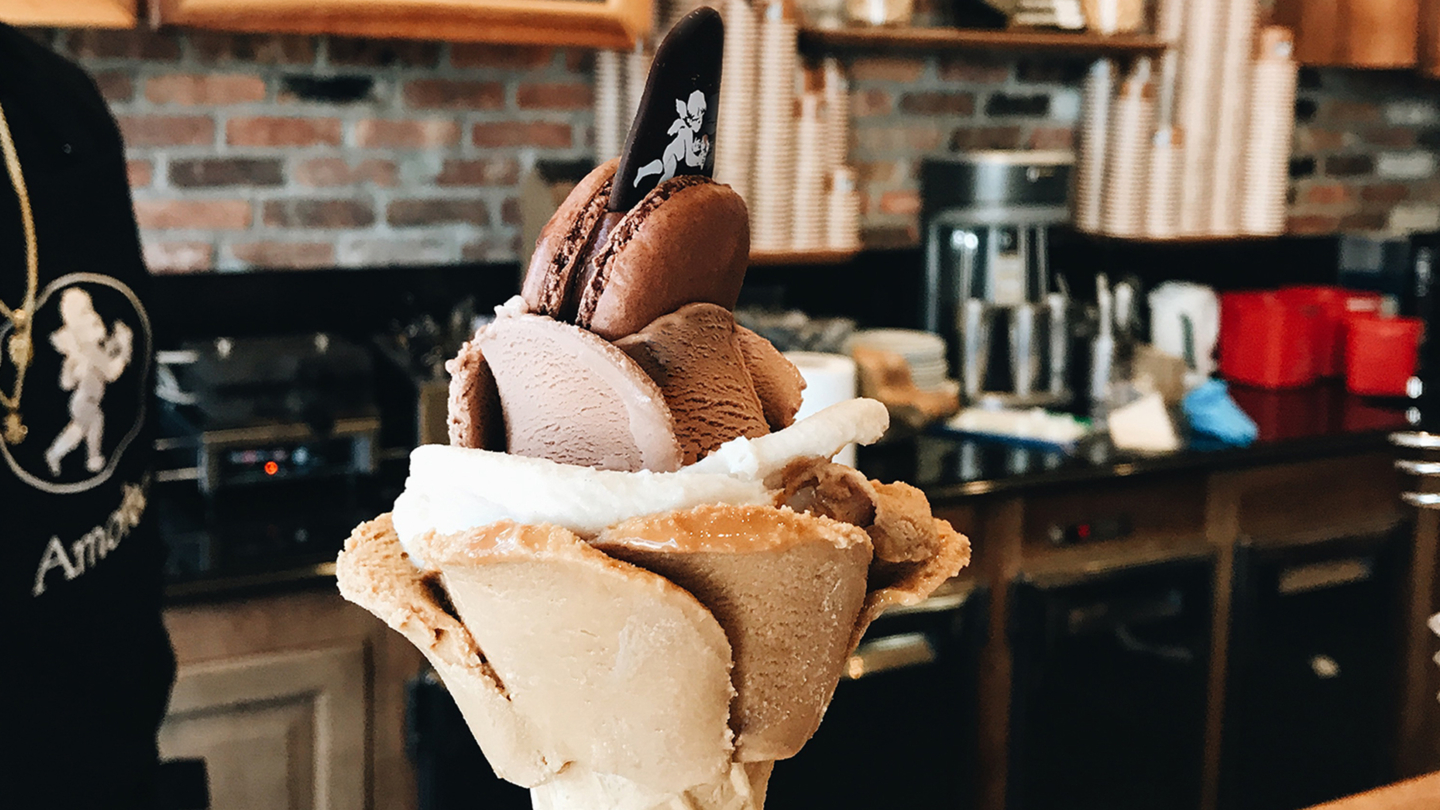 Amorino Gelato is a delightful gelato shop located in Los Angeles, California. This artisanal gelato maker is inspired by traditional Italian techniques, but adds a modern twist to its creations. The shop is famous for its high-quality, authentic Italian gelato, which is made using only the freshest ingredients, including locally sourced milk and fruits.
One of the most popular offerings at Amorino Gelato is the Gelato Flower, which is a work of art in itself. The flower-shaped scoops of gelato are arranged in a cone, making for a visually stunning and delicious treat. The Gelato Flower is available in a variety of flavors, including classic favorites like vanilla and chocolate, as well as unique and creative flavors like caramel, pistachio, and passion fruit.
Another must-try item at Amorino Gelato is the gelato macaron sandwich, which features two delicate macaron cookies filled with creamy, delicious gelato. Customers can choose from a variety of flavors to create their perfect macaron sandwich.
The space is has a few tables and seats so it is great for small groups or dates. Depending on what time you go, you can expect to run into a line during busy hours. If you are smart like me, you will come during mid day when it's not as busy and you can enjoy your gelato with the option to sit indoors or outdoors.
Overall, Amorino Gelato is a must-visit destination for anyone in the Los Angeles area who loves high-quality, artisanal gelato. With its beautiful Gelato Flowers and delicious macaron sandwiches, this gelato shop is sure to satisfy any sweet tooth. So why not stop by Amorino Gelato and treat yourself to a delicious and unique dessert experience today?
Address:  9605 S Santa Monica Blvd Beverly Hills, CA 90210 | Tel: (424) 335-0317