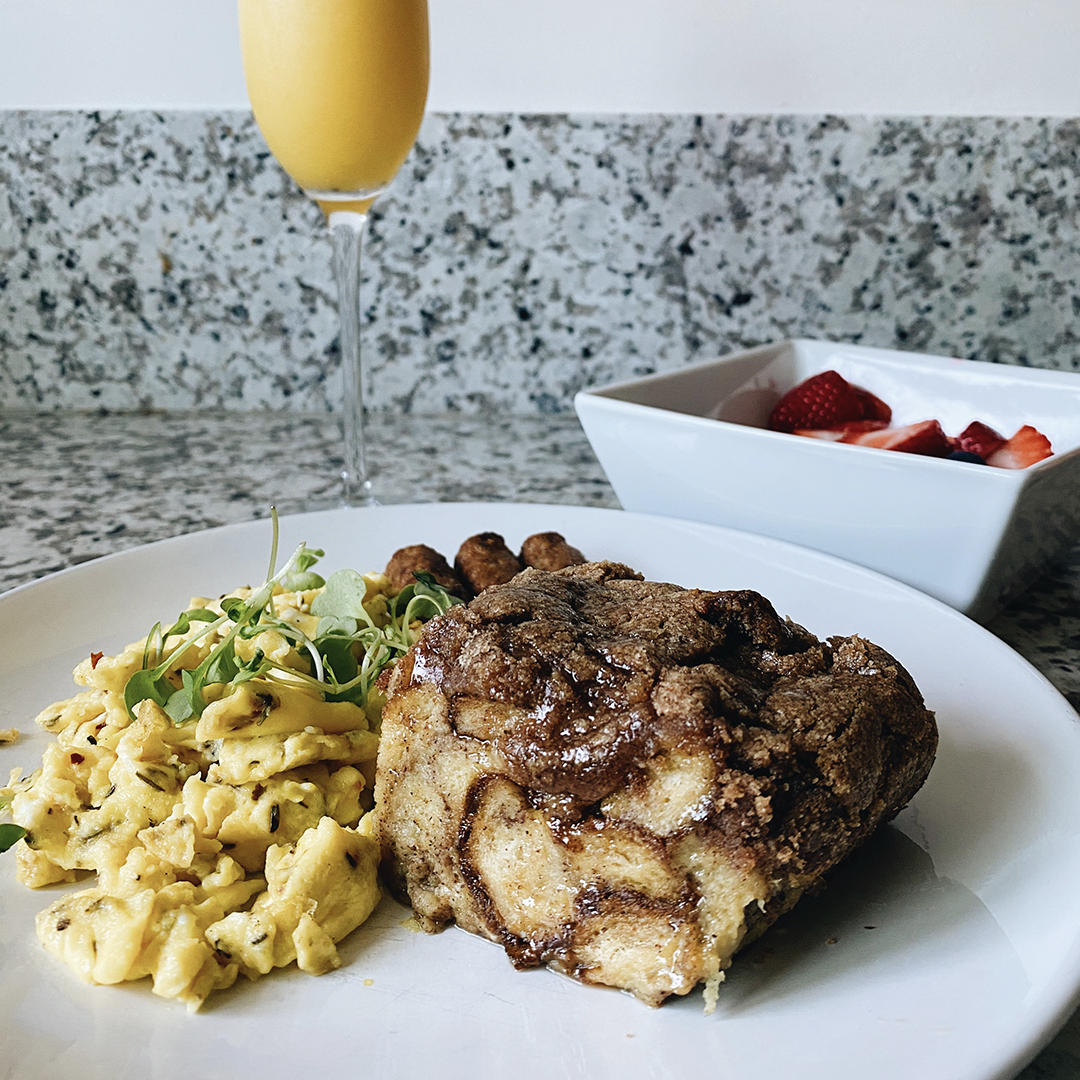 Upgrade your breakfast game by serving up this easy oven baked cinnamon french toast. The classic flavors of this delicious dish will leave everyone craving for more.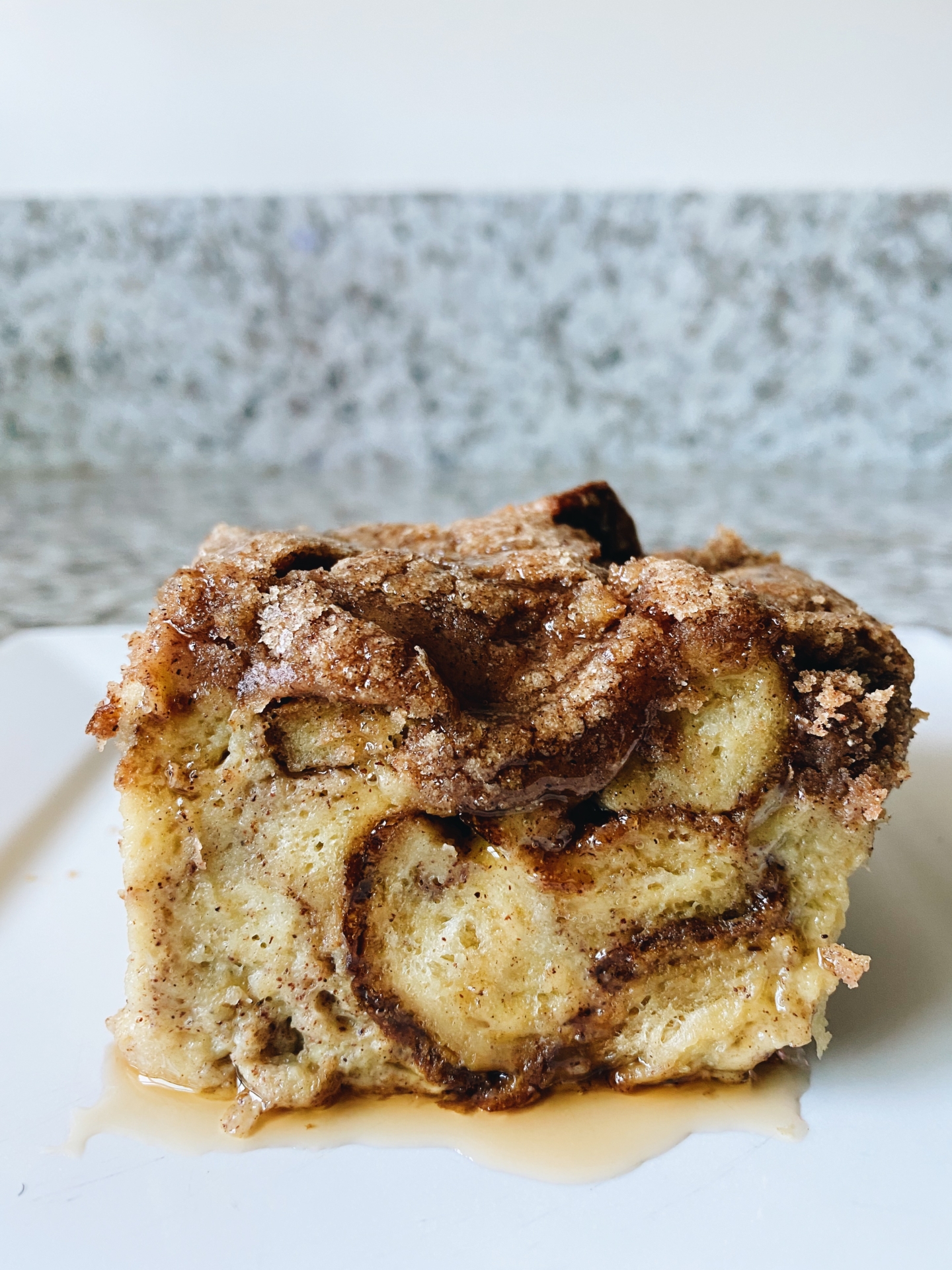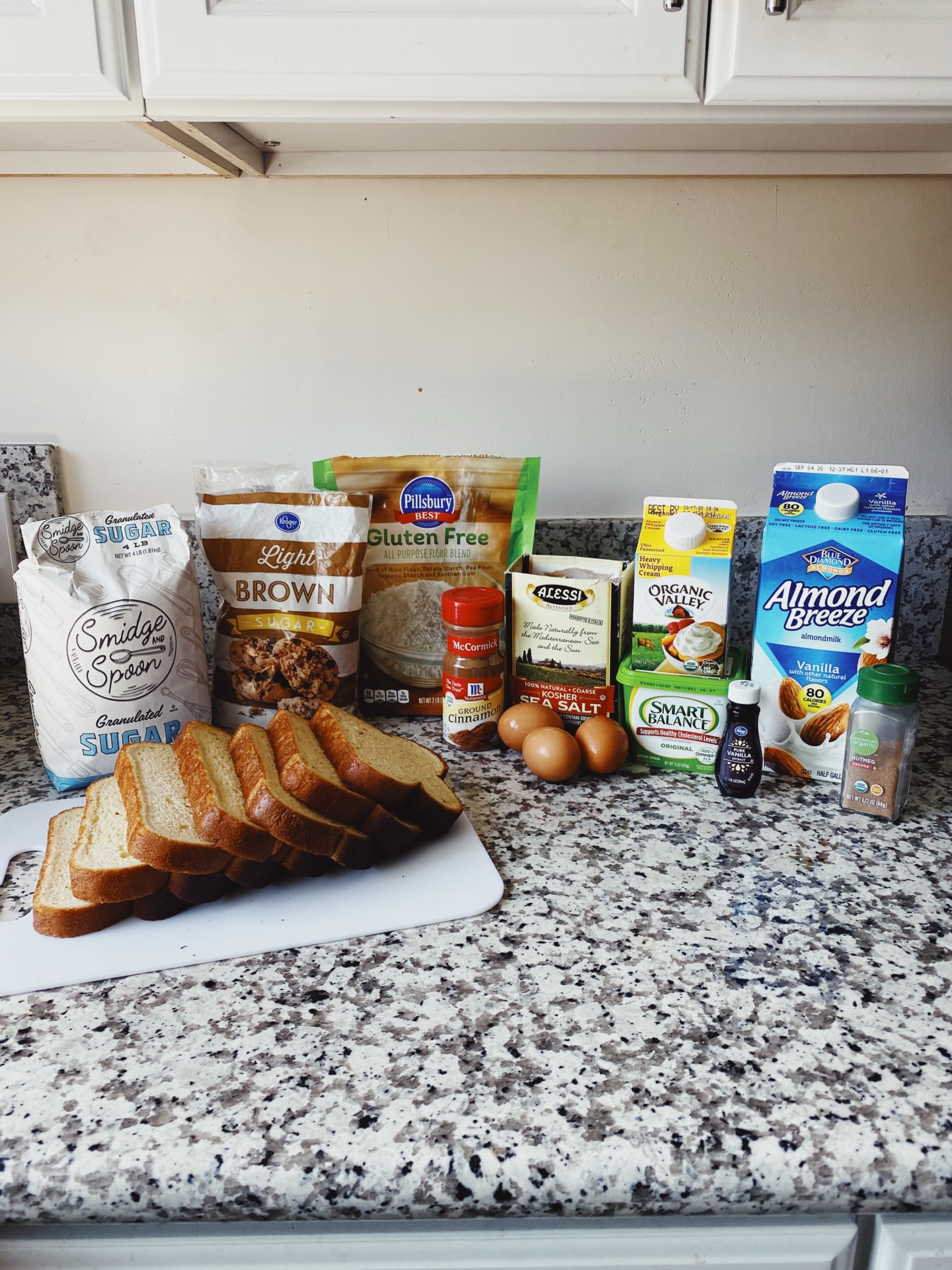 INGREDIENTS
French Toast:
Butter for greasing the pan
1 loaf brioche bread torn/cut into 1-inch cubes
3-4 eggs
1 C almond milk
1/4 C heavy cream
1/4 C granulated sugar
1/4 C packed brown sugar
1 Tbsp vanilla
2 tsp ground cinnamon
1 tsp nutmeg
Cinnamon topping:
1/4 C flour
1/4 C packed brown sugar
1 tsp cinnamon
1/8 tsp salt
1/4 C cold butter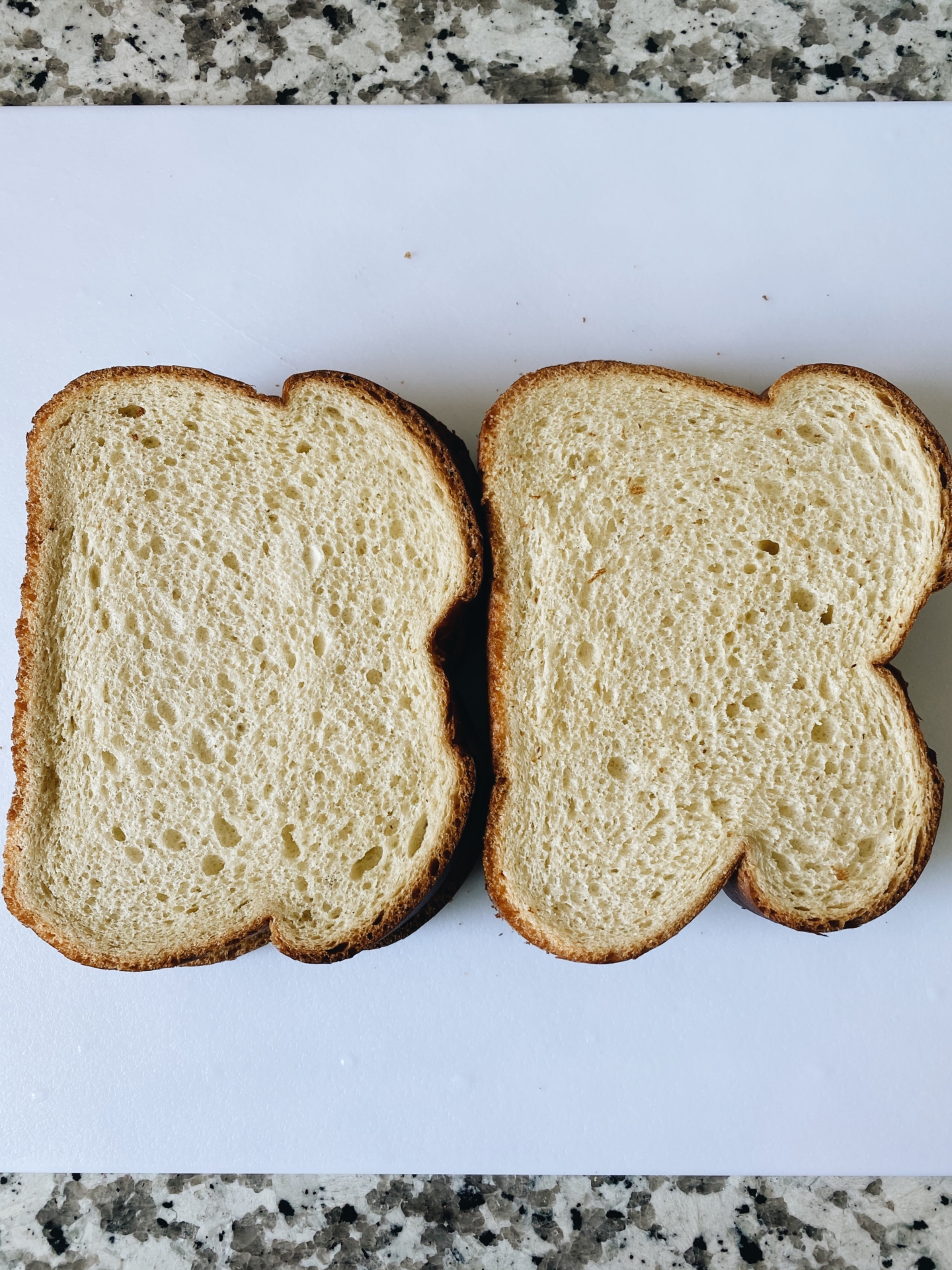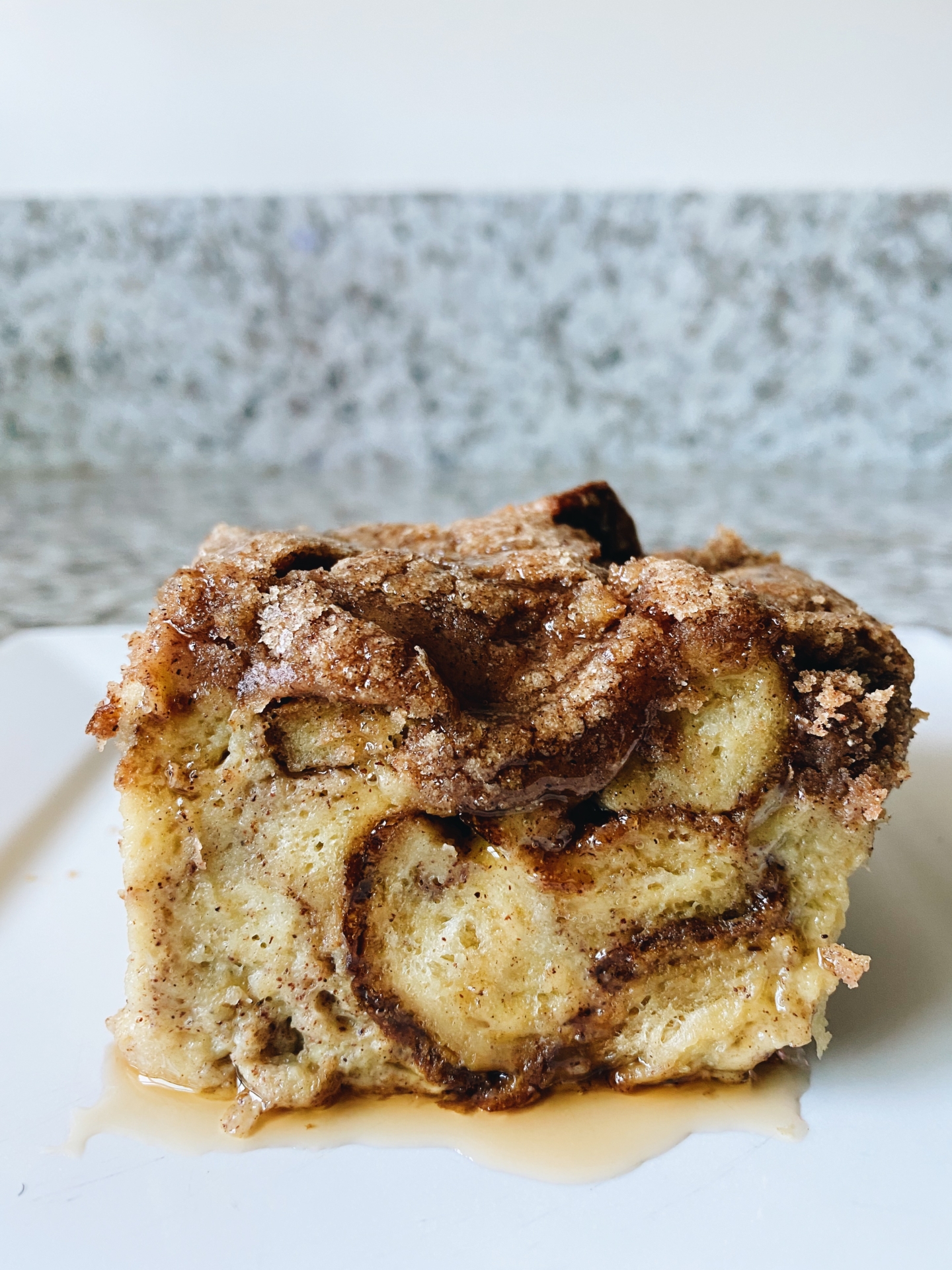 INSTRUCTIONS
Preheat oven to 350 degrees.
Cut the bread into 1-inch cubes.
Use butter (or cooking spray) to lightly grease a baking dish. Fill the baking dish to the top with the torn bread pieces.
In a medium-sized bowl, whisk together eggs, milk, sugars, cinnamon, and vanilla. Pour the mix over the bread pieces and toss together until all the liquid is absorbed.
In a small bowl, combine flour, brown sugar, cinnamon, and salt with a fork. Cut in butter with a fork or pastry cutter for 5-10 seconds or until the butter and brown sugar mixture is crumbly.
Cover the bread pieces evenly with the cinnamon-sugar mixture and bake at 350 degrees for 50 minutes.
I recommend serving this dish warm. Top with banana, whipped cream, or fresh berries.
Make sure you hashtag #DinnerWithTayo, I would love to see your dish.