When it comes to exploring and eating your way through Los Angeles, the city of angels offers a range of diverse places to dine at. From 5-star restaurants to food trucks, this city offers you many options for your buck. But how does a person know how to navigate their way through the Los Angeles dining scene?
Though there are numerous fantastic restaurants, bars and eateries around this large city, you may find yourself overwhelmed if you're just trying to find a bite to eat. If that's the case, then hopefully this list of Los Angeles food recommendations will be a perfect place to start! So, to save you the hassle of searching for places to eat in Los Angeles, I've narrowed your choices down to my favorite choices. This will leave both your heart and stomach full. Whether you're looking to splash out on a high-end meal or make a way down to a food truck, I've got you covered with my list of the best places to eat in Los Angeles.
1. Brooklyn Ave Pizza Co.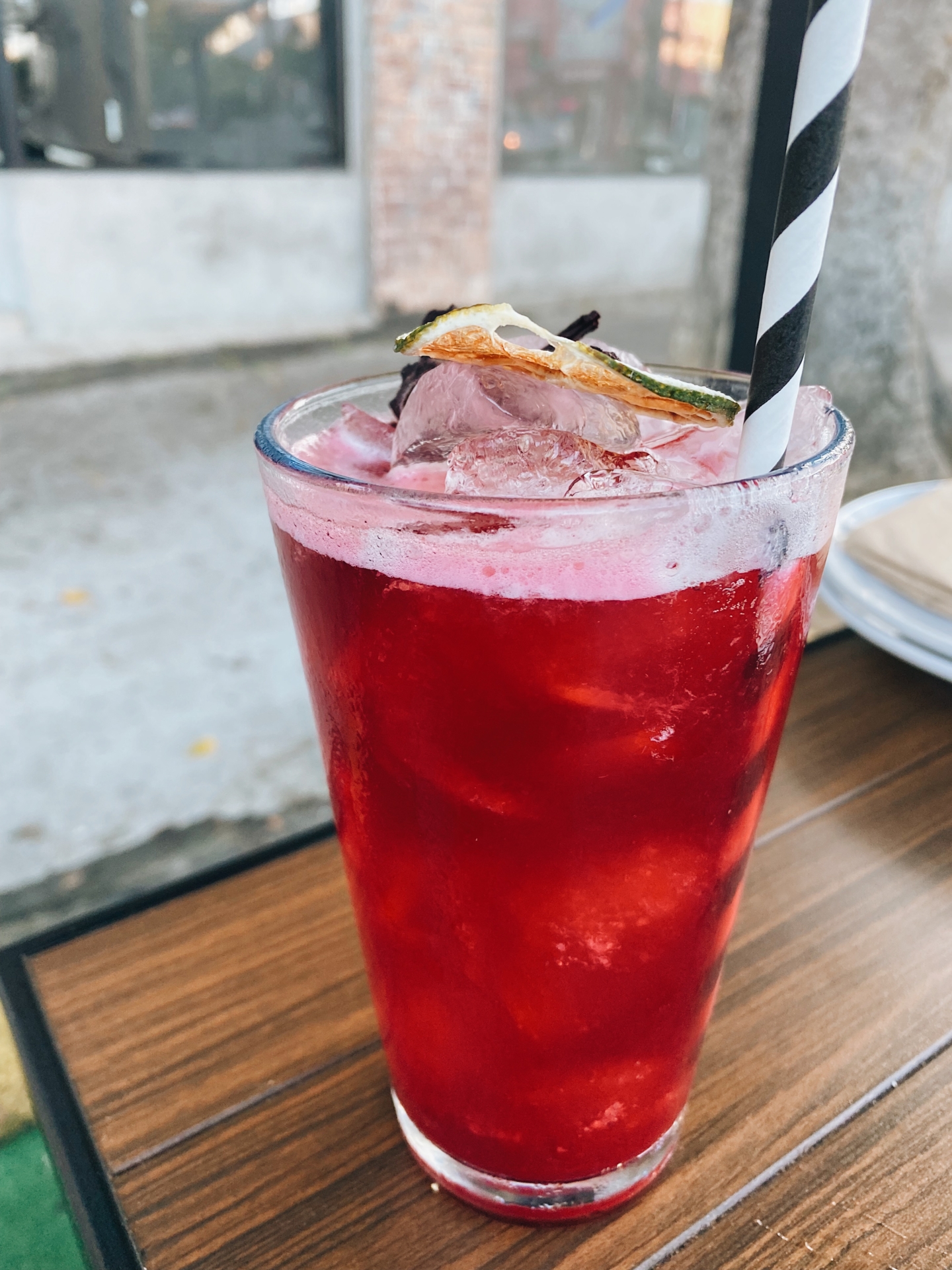 Brooklyn Ave Pizza Co. is a must-visit pizza spot in Los Angeles. Located in the Boyle Heights neighborhood, this cozy little pizza joint serves up some of the best New York-style pizza in the city. The crust is crispy yet chewy, and the sauce is perfectly balanced with just the right amount of spices. Their toppings are fresh and flavorful, and their specialty pies are inventive and delicious. In addition to their pizza, Brooklyn Ave Pizza Co. also serves up some delicious appetizers and salads. The atmosphere is casual and inviting, and the staff is friendly and attentive. Overall, Brooklyn Ave Pizza Co. is a great spot for a casual dinner or a quick slice on the go. Highly recommended for pizza lovers in LA!
2. Jon and Vinny's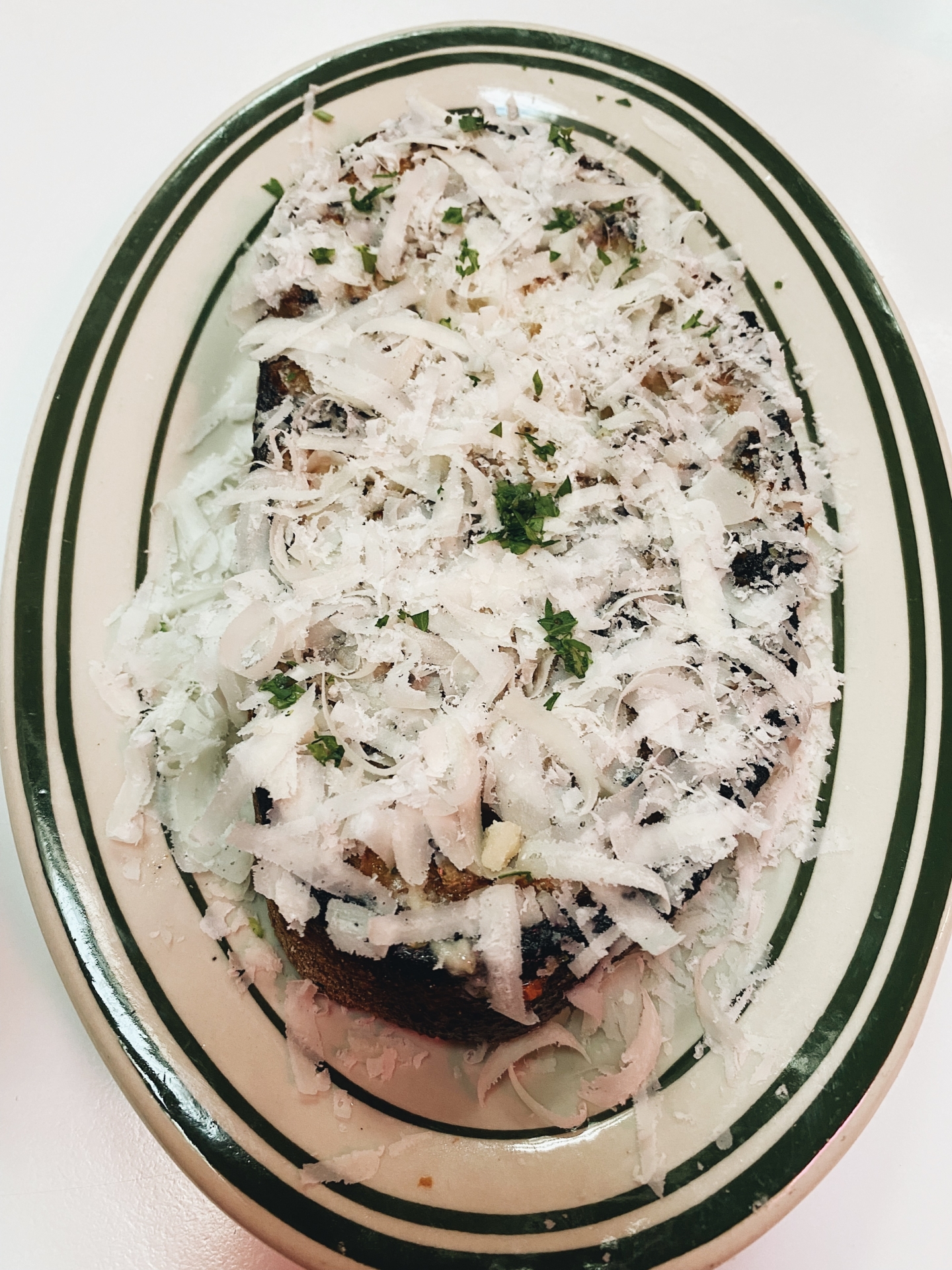 Jon and Vinny's is one of my favorite. This relaxed, modern diner for all-day, Italian-inspired cuisine is a must on places you have to dine at in LA. The restaurant has a casual atmosphere with both indoor and outdoor seating options. The menu is extensive with a variety of options for all tastes, and the portions are generous. The pizzas are cooked in a wood-fired oven and have a crispy crust with fresh toppings. The pastas are homemade and cooked al dente, and the sauces are flavorful and well-balanced. I recommend giving the spicy fusilli a try. The salads are fresh and innovative with a variety of textures and flavors. The staff is friendly and knowledgeable, and the service is prompt. Overall, Jon and Vinny's is a great spot for a relaxed and enjoyable meal with friends or family. Highly recommended for Italian food lovers in LA!
3. Osteria La Buca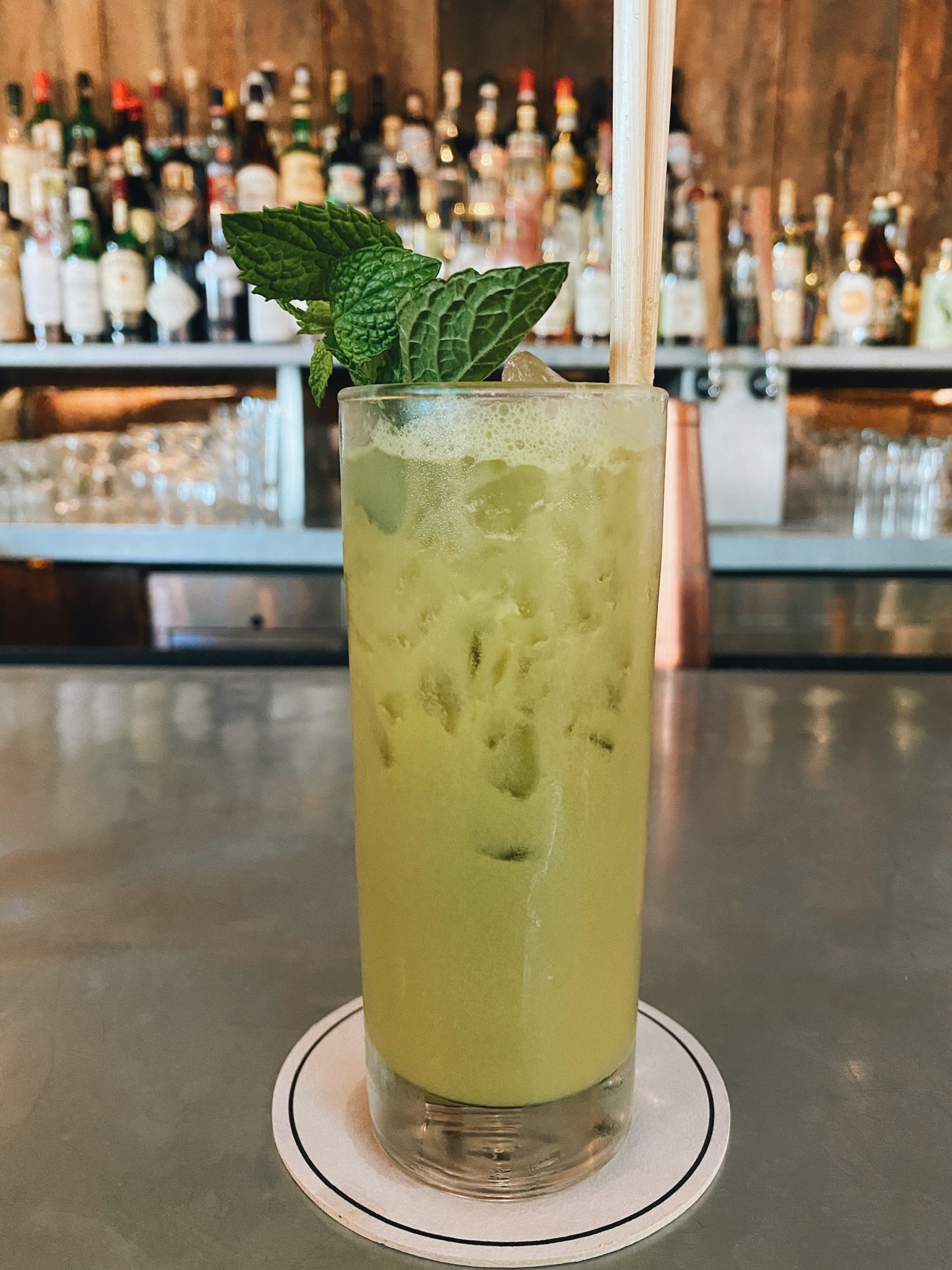 Osteria La Buca is the go to neighborhood spot that you can always count on. Even if you don't live nearby, it's worth the drive. Everything is made from scratch, the best part is you don't have to blow through your wallet to have a high quality meal. Their short-rib ravioli and pork meatballs were by far my two favorite dishes on the menu. I'm pretty sure everything else won't disappoint. The wine list is extensive, with a great selection of Italian and Californian wines. Overall the experience and service here were great. I'll definitely go back again to try out more of their menu. Side-note, street parking can be difficult in the area so I recommend car share service. 
4. Osteria Mamma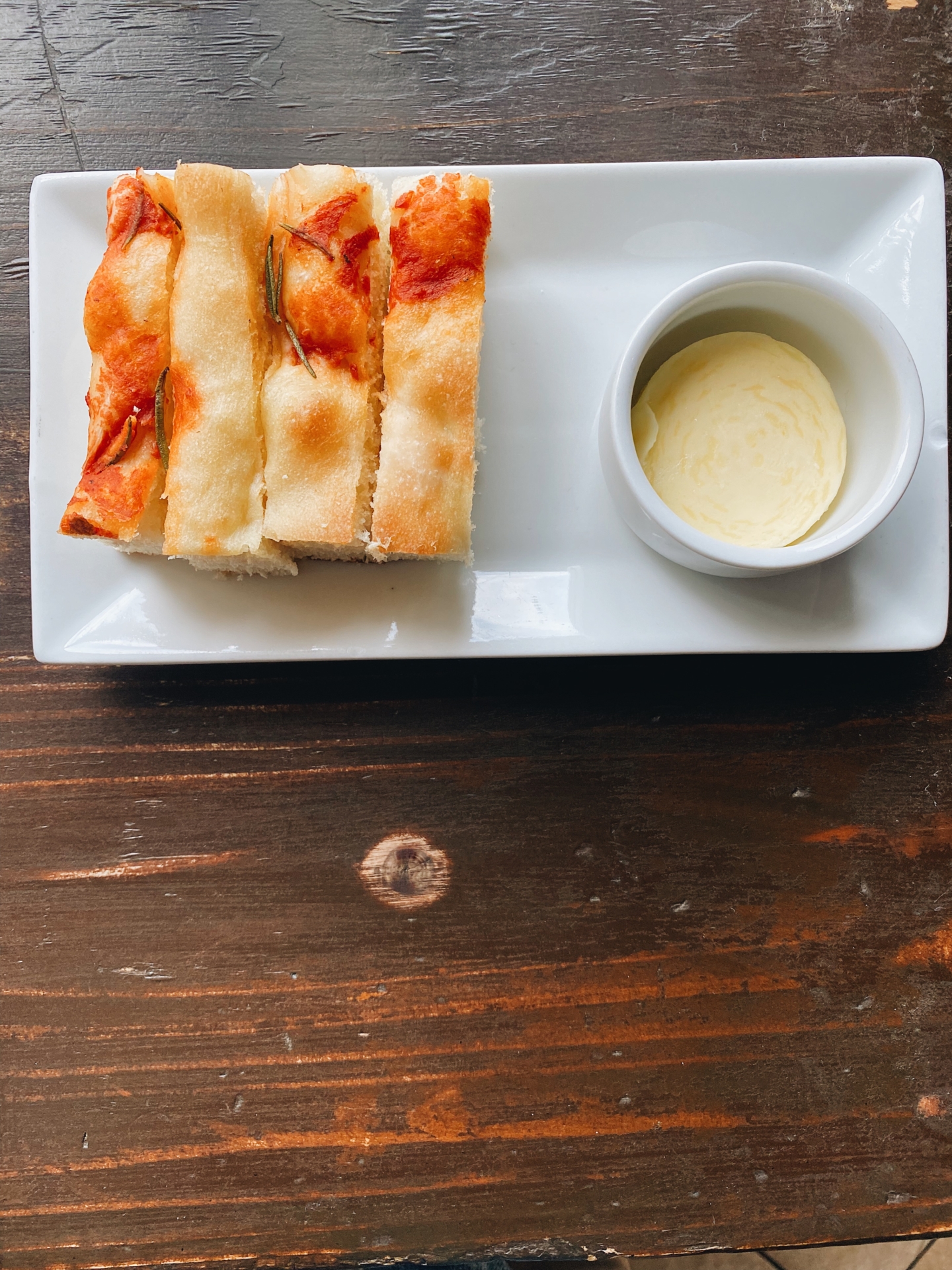 If you are looking for an old fashioned Italian restaurant, Osteria Mamma is the place to be. The menu is traditional Italian with a focus on homemade pasta dishes and Neapolitan-style pizzas. The pastas are cooked to perfection and the sauces are deliciously rich and flavorful. The beauty and exclusivity of this place is the kind of food they serve; you can find fresh pasta pretty much in all the Italian restaurants around LA but you can't find great local home-style Italian food like Osteria Mamma. Everything is fresh, delicious and the great wine selection brings it all together. Let's just say you can't go wrong with freshly made pasta and a good glass of wine. The restaurant has a warm and inviting atmosphere with a small dining room that is decorated with vintage Italian posters and pictures. Overall, Osteria Mamma is a great spot for a cozy and delicious meal with friends or family.
5. The Girl and The Goat (Art District DTLA)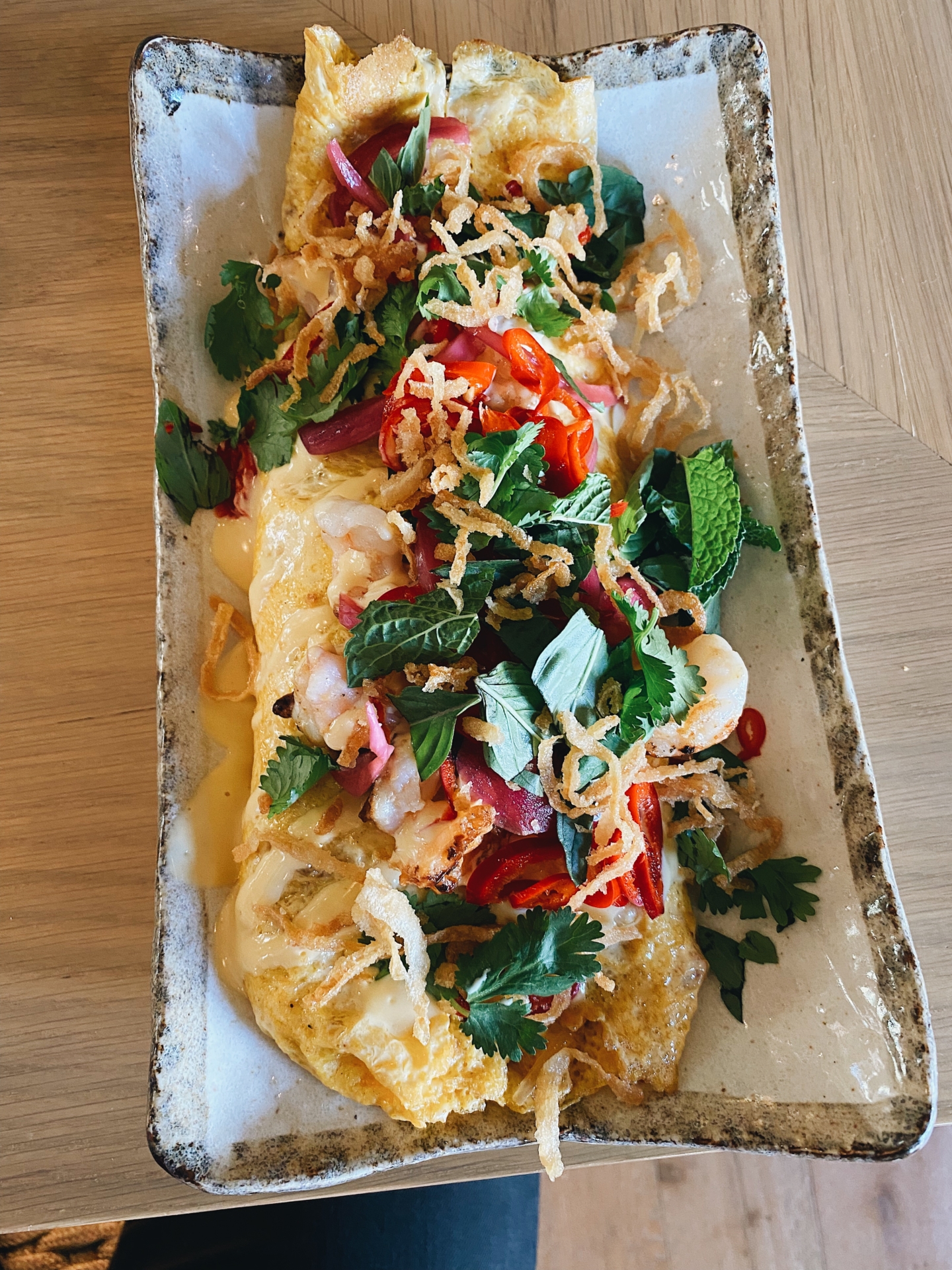 The Girl and The Goat is a trendy and upscale restaurant located in the art district of downtown Los Angeles. The restaurant has a sleek and modern design with a vibrant atmosphere. The menu is inspired by Asian and Californian cuisine, with a focus on small plates and shared dishes. The flavors are bold and creative, and the presentation is beautiful. Some of the standout dishes include the crispy pork belly, the wagyu beef skewers, and the roasted Brussels sprouts. The cocktails are also excellent and well-crafted, with a variety of interesting flavor combinations. The service is friendly and attentive, and the staff is knowledgeable about the menu and the wine list. Overall, The Girl and The Goat is a great spot for a special occasion, date night, or a night out with friends. Getting a reservation can be extremely difficult so I recommend booking one in advance or just grabbing a seat at the bar. So make sure to get a table and enjoy an incredible time at The Girl and The Goat! 
6. Yxta Cocina Mexicana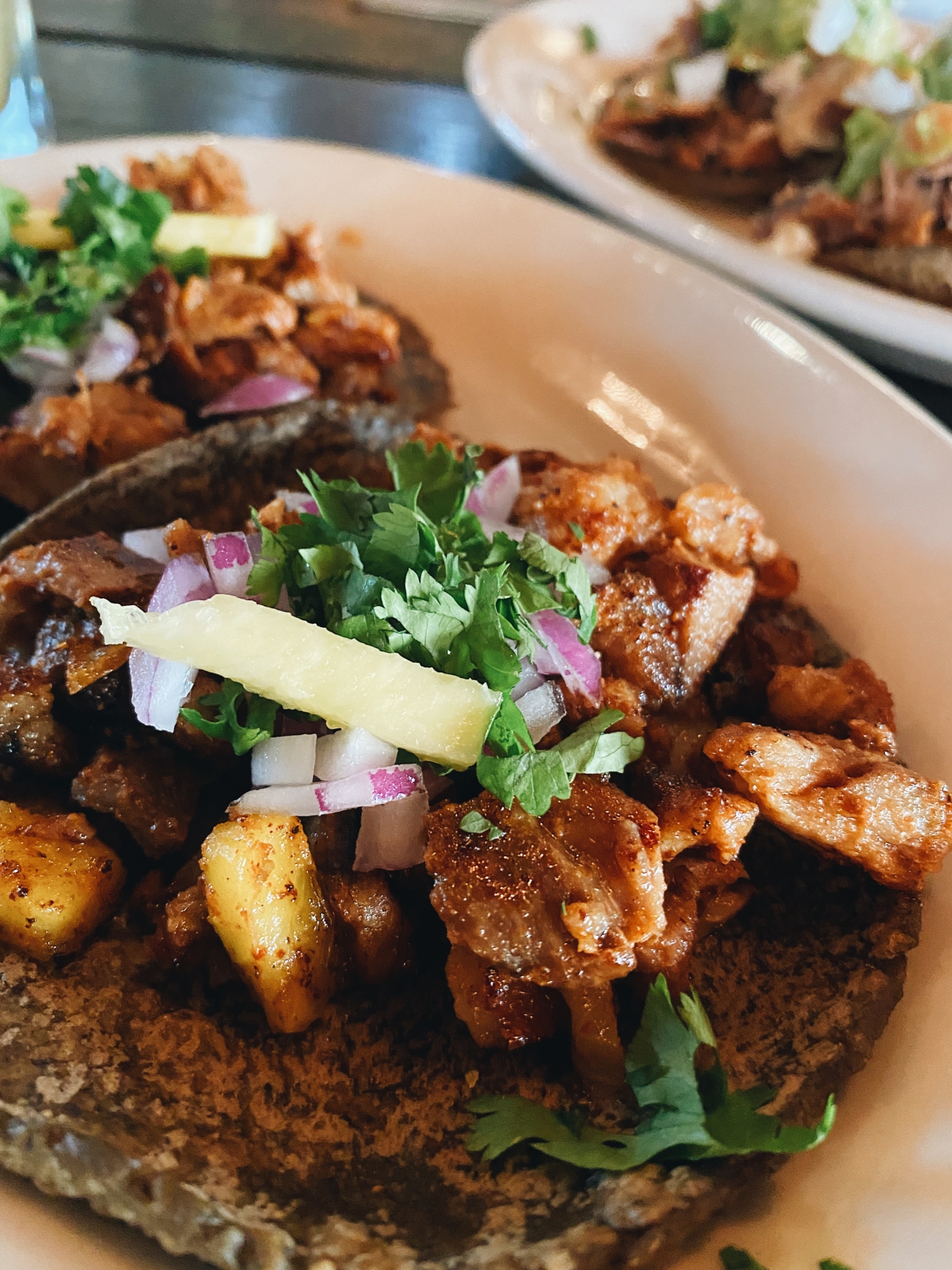 Yxta Cocina Mexicana is a vibrant and colorful Mexican restaurant located in the Arts District of Los Angeles that offers a modern twist to traditional Mexican cuisine using fresh, local and sustainable ingredients. The dishes are beautifully presented and bursting with flavor. Some of the standout dishes include the ceviche, the mole poblano, and the tacos al pastor. The margaritas are also excellent and well-crafted, with a variety of interesting flavors. The atmosphere is festive and inviting with a lively bar area and plenty of seating options both indoors and outdoor seating area. Perfect for enjoying a meal on a sunny day. Overall, Yxta Cocina Mexicana is a great spot for a fun and festive night out with friends or family. Highly recommended for those looking for delicious Mexican food with a modern twist. Overall, it's definitely worth adding Yxta to your "must try" list. The food, drinks and overall dining experience here is great.
7. Blasteran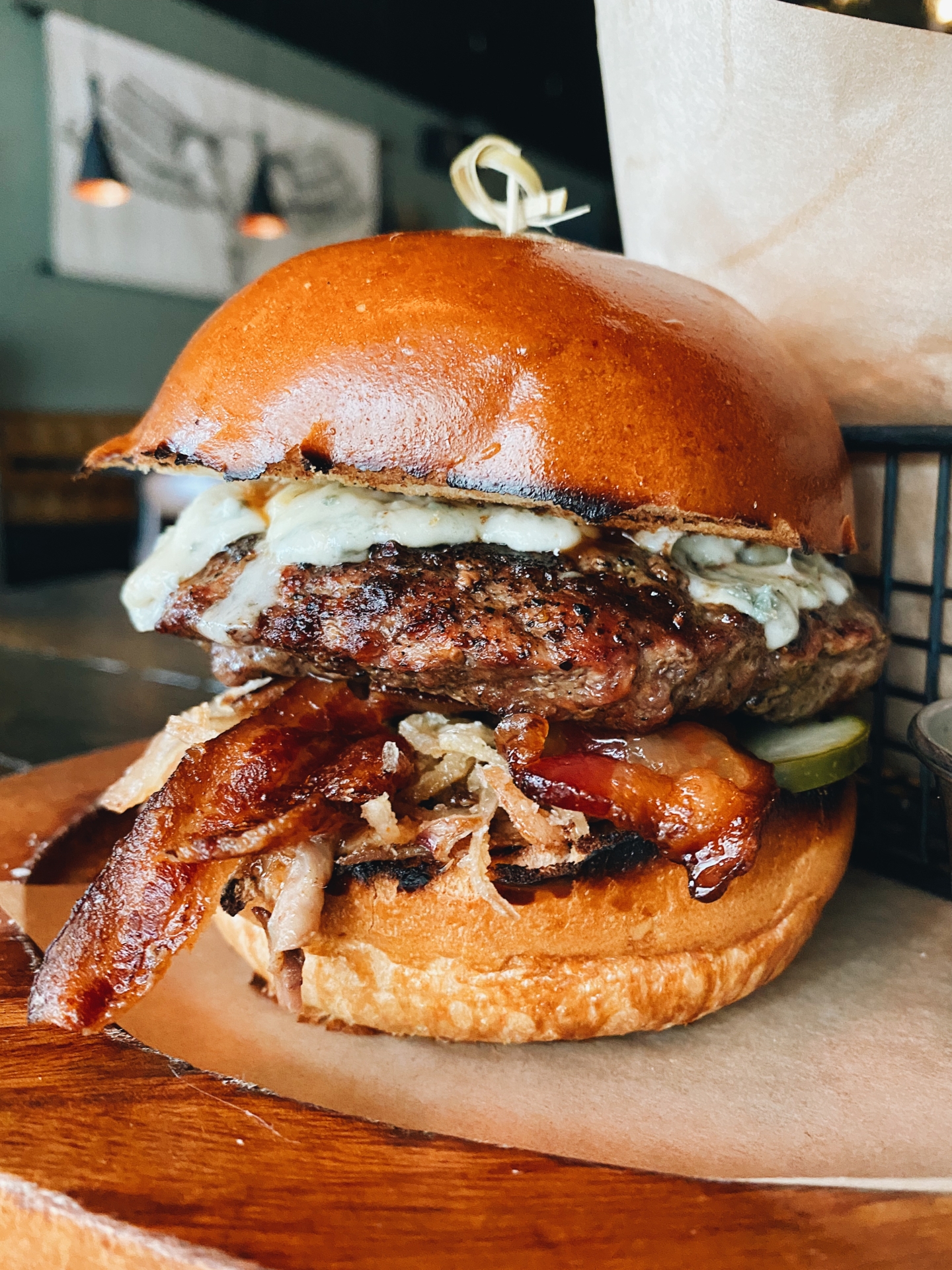 So happy to have discovered this gem! This restaurant is located in Beverly Hills and everything about gets a high rating from me. Blasteran offers a unique blend of classic American and Indonesian cuisine. The restaurant's veggie-forward American menu is complemented by a selection of delicious Indonesian dishes, making for a fusion of flavors that is both exciting and satisfying. The ambiance at Blasteran is unfussy, with a relaxed and comfortable setting that makes it perfect for a casual night out. The menu features a range of creative and innovative dishes that are packed with flavor and made with high-quality, fresh ingredients. Some of the standout dishes include the tempeh curry, the sambal chicken wings, cowboy burger and the shrimp noodles. For dessert, YOU HAVE TO TRY the bread pudding banana French toast. You'll thank me later.
The manager and staff make you feel right at home with their excellent service. Overall Blasteran offers it all from delicious food, great service and down to the curated playlist playing the right selection of top 40 to classic r&b. I highly recommend Blasteran for anyone looking for a unique and flavorful dining experience in Beverly Hills.
8. The Sunset Restaurant (Malibu)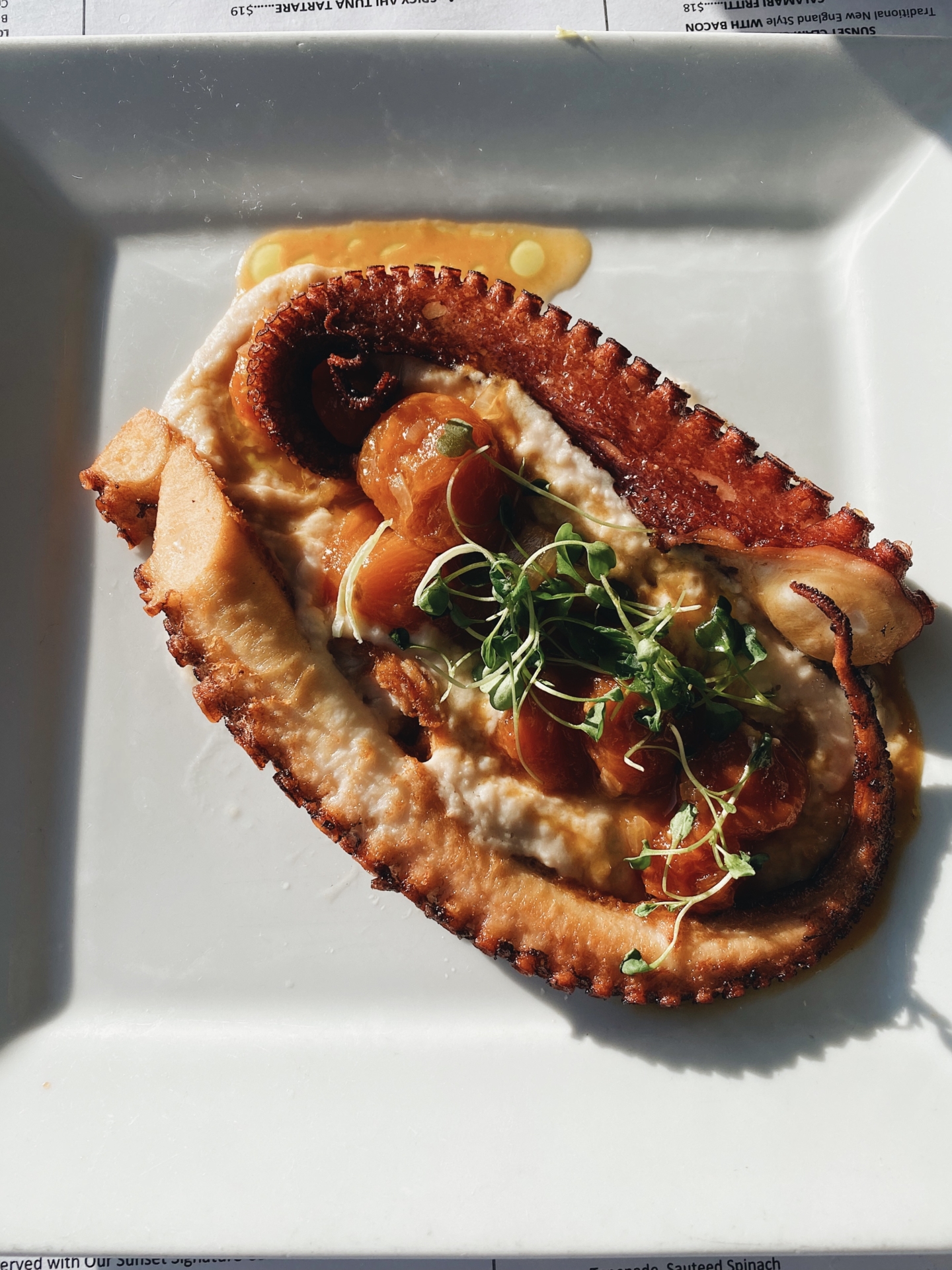 The Sunset Restaurant is a stunning oceanfront restaurant located out in Malibu, California. The restaurant's prime location offers breathtaking views of the Pacific Ocean and the Malibu coastline, making it the perfect spot for any occasion. The menu at Sunset Restaurant features an extensive selection of fresh seafood, as well as a variety of meat and vegetarian options. The dishes are beautifully presented and packed with flavor, with a focus on locally-sourced ingredients. Some of the standout dishes include the grilled octopus, pumpkin tortelloni, and the spicy ahi tuna tartare.
In addition to the delicious food, Sunset Restaurant offers an impressive wine list, with a variety of high-quality wines from around the world. Overall, Sunset Restaurant is a must-visit and highly recommended for those who appreciate great food and wine in a beautiful setting.
9. Lowboy Bar (Echo Park)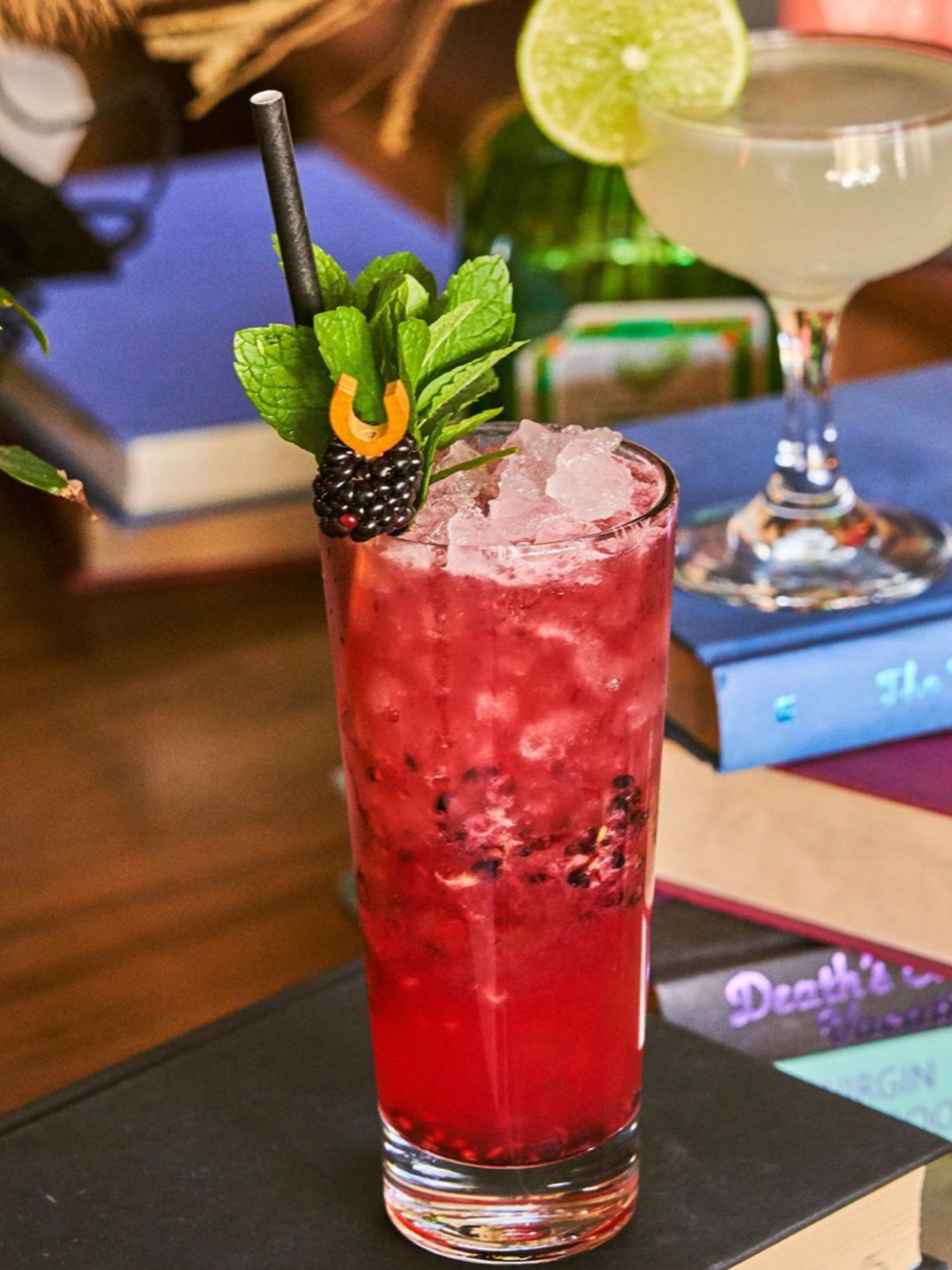 You have to grab a drink at Lowboy Bar! This is a must. If you're looking for a super chill space to drink and hang out with friends in Echo Park, this is the place to go. The decor is great, the vibes are always good and the drinks are stellar. Also, gotta add; great music selection. They have weekly cocktails, all of which are always inventive and quite tasty.
10. Savage Tacos Food Truck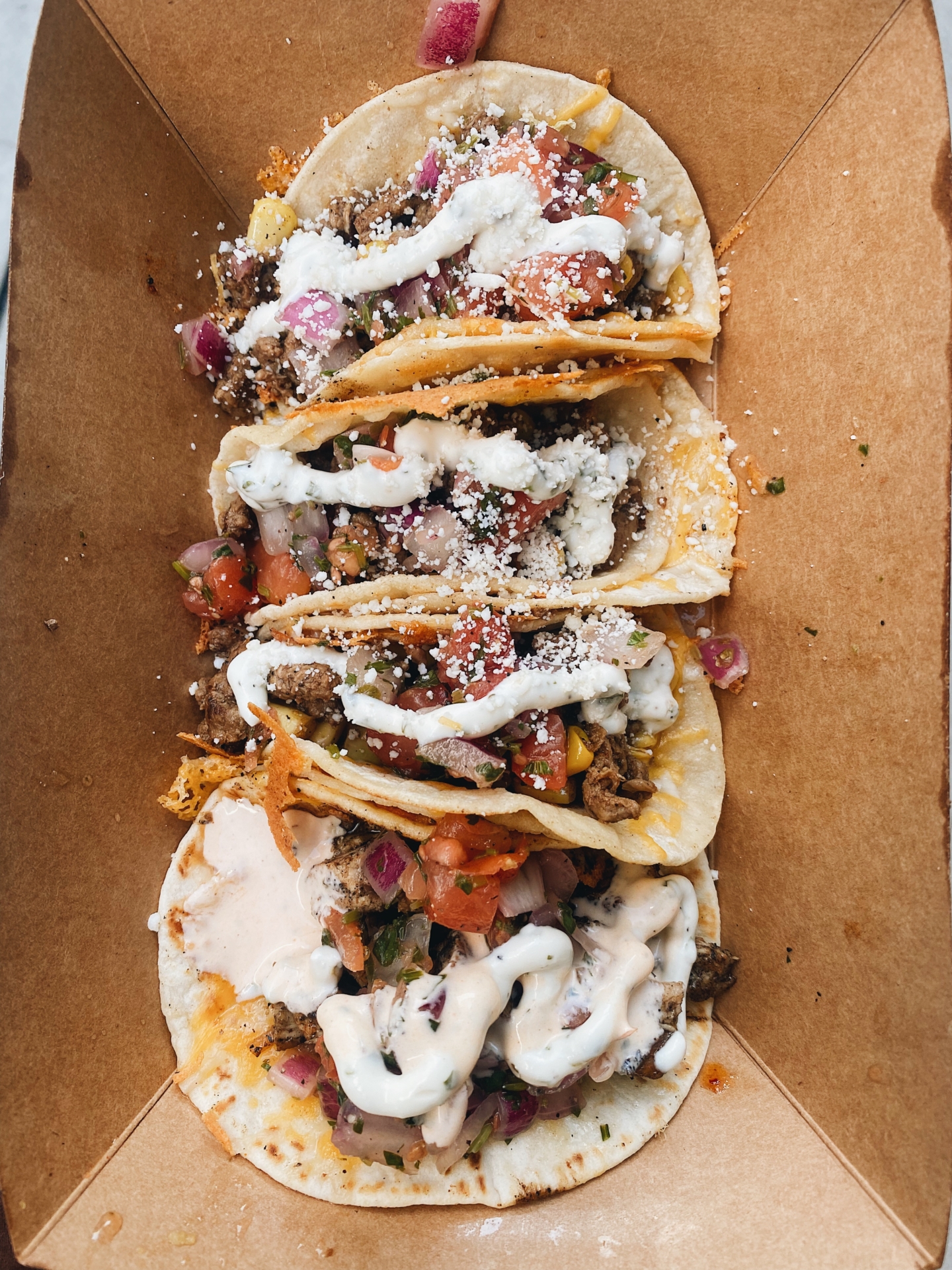 Last but not least, Savage Tacos Food Truck. There are tons of food trucks out here in the city, but there's nothing like Savage Tacos Food Truck. To be quite honest, you'll probably have some of the best meals from a food truck in this city. I'm telling you now if you have the time to stop by Savage Tacos, I promise you, you won't be disappointed. Track them down and find out where this truck will be on a weekly basis.