When it comes to exploring and eating your way through Los Angeles, the city of angels offers a range of diverse places to dine at. From 5-star restaurants to food trucks, this city offers you many options for your buck. But how does a person know how to navigate their way through the Los Angeles dining scene?
Though there are numerous fantastic restaurants, bars and eateries around this large city, you may find yourself overwhelmed if you're just trying to find a bite to eat. If that's the case, then hopefully this list of Los Angeles food recommendations will be a perfect place to start! So, to save you the hassle of searching for places to eat in Los Angeles, I've narrowed your choices down to my favorite choices. This will leave both your heart and stomach full. Whether you're looking to splash out on a high-end meal or make a way down to a food truck, I've got you covered with my list of the best places to eat in Los Angeles.
1. Brooklyn Ave Pizza Co.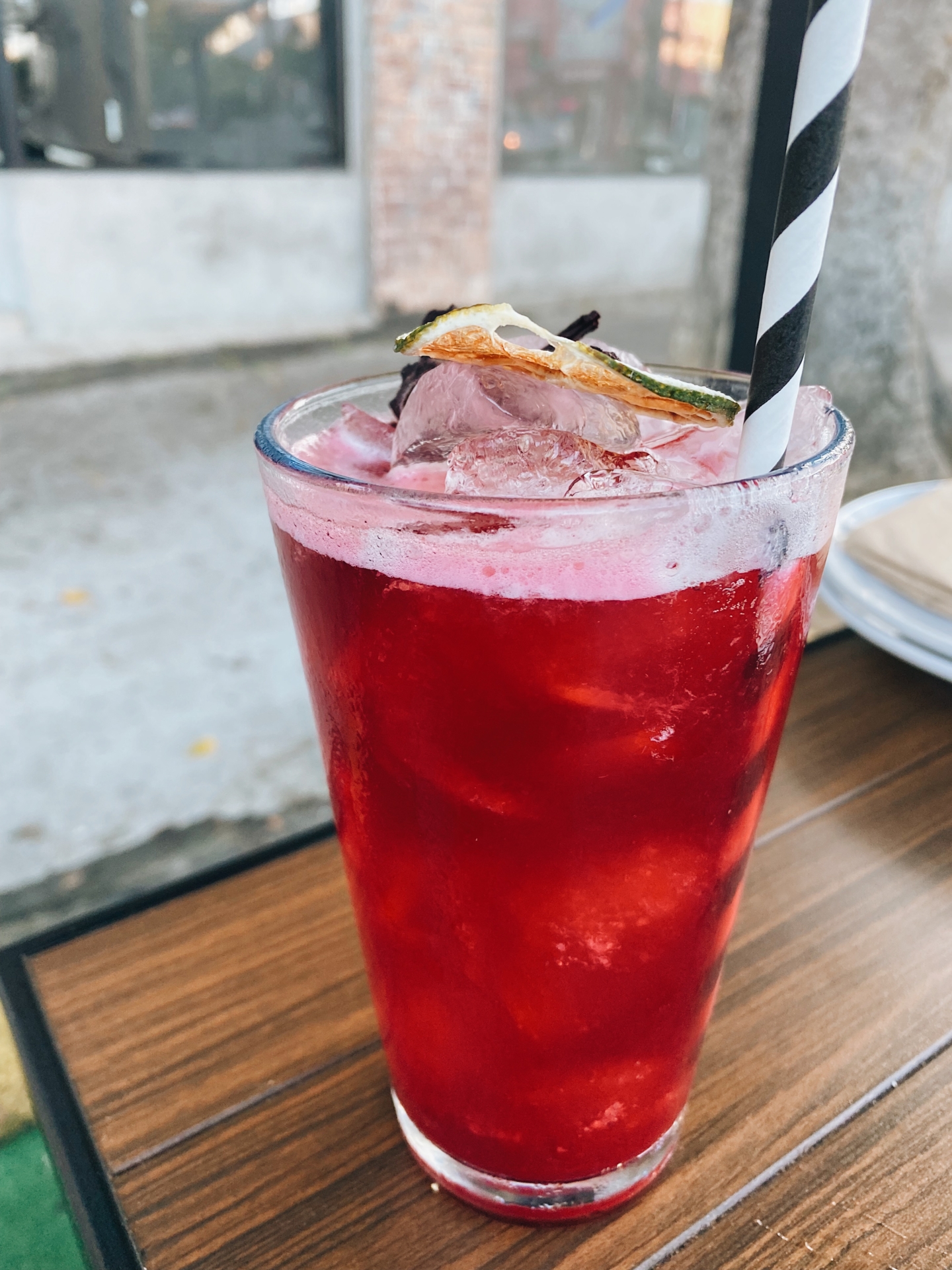 Right outside of downtown Los Angeles, Brooklyn Ave Pizza Co. is a hidden gem that's located in the heart of Boyle Height. If you are a pizza lover like myself, this is where you want to be. Their wooden fire pizza and wings are bomb.com. I highly recommend you treat yourself to a good drink, pie of pizza and their jumbo style mole wings. This is a nice spot for a chill night out with friends and family or date night.
2. Jon and Vinny's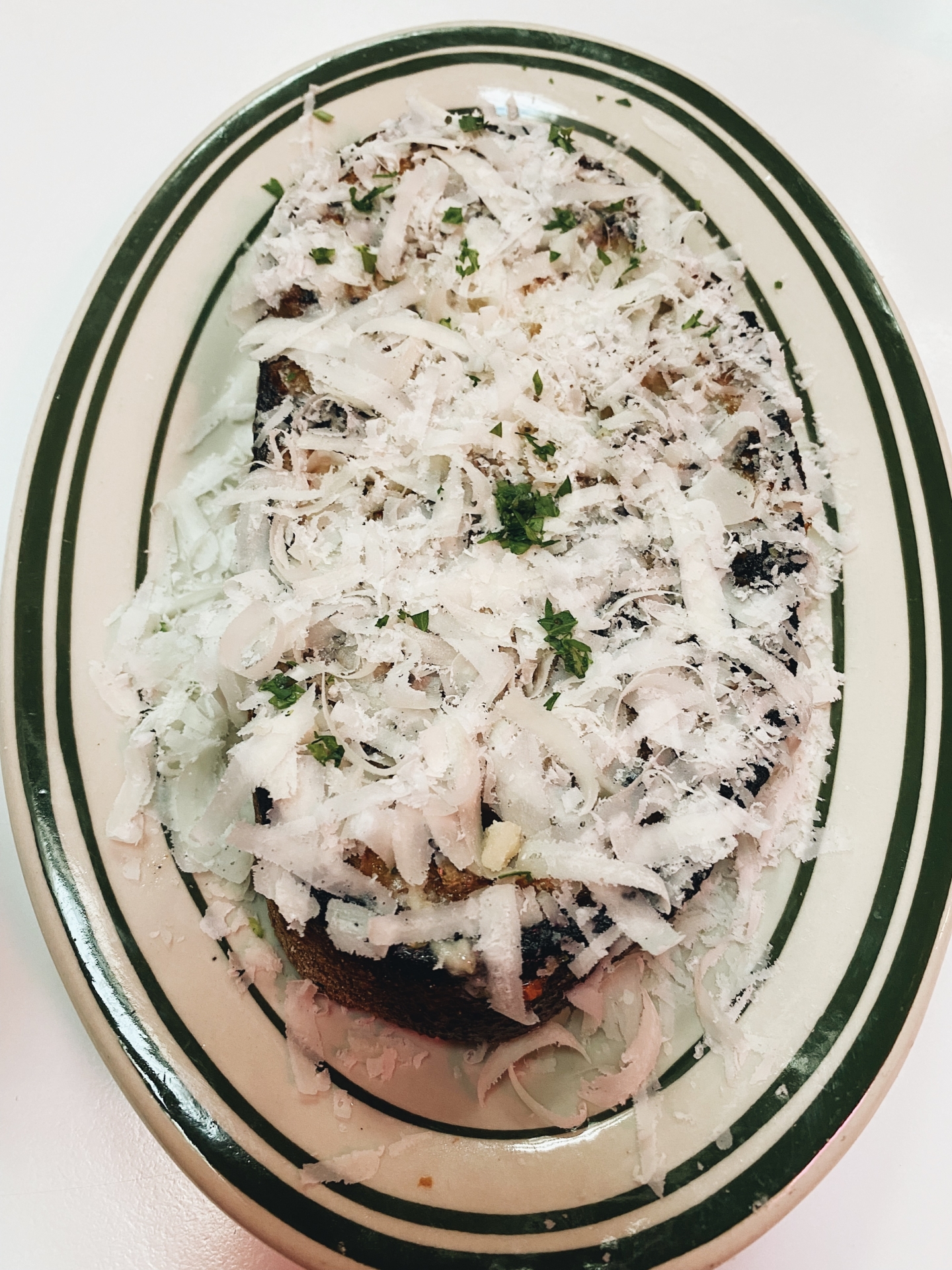 Oh man, where do I start with Jon and Vinny's. This relaxed, modern diner for all-day, Italian-inspired cuisine is a MUST on places you have to dine at in LA. I was honestly blown away by the flavors from each dish I had. From appetizer, entree to dessert, each dish was incredibly delicious. I hardly ever do a 3 course dinner but I'm happy I made the decision at Jon and Vinny's. Make sure you make a stop here while you are exploring the LA food scene. Their prices are affordable, the atmosphere is unbeatable and the service is outstanding. I recommend making a reservation ahead of time and if not, you can also place an order for pick up.
3. Osteria La Buca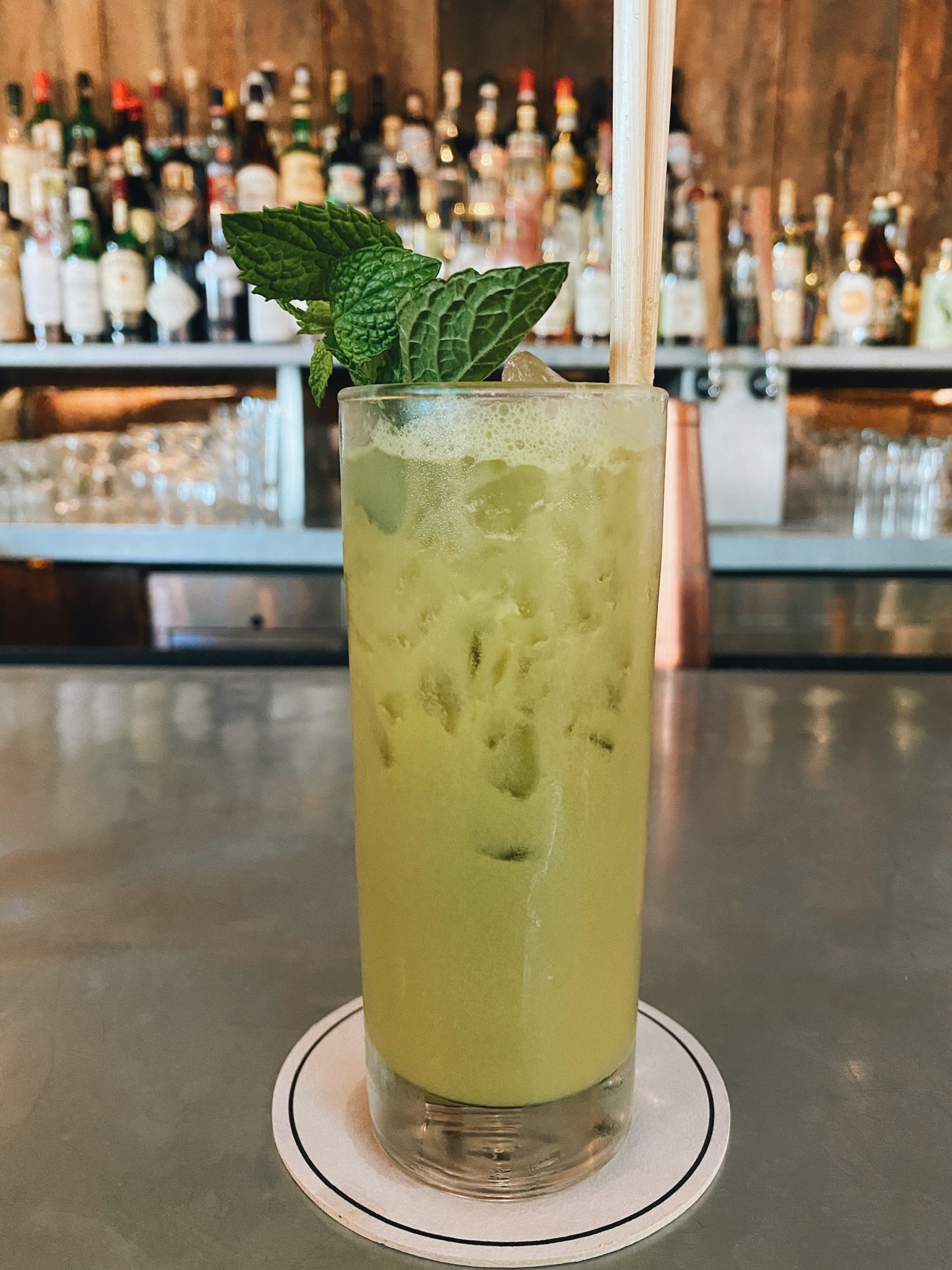 Osteria La Buca is the go to neighborhood spot that you can always count on. Even if you don't live nearby, it's worth the drive. Everything is made from scratch, the best part is you don't have to blow through your wallet to have a high quality meal. Their short-rib ravioli and pork meatballs were by far my two favorite dishes on the menu. I'm pretty sure everything else won't disappoint. Overall the experience and service here were great. I'll definitely go back again to try out more of their menu. Side-note, street parking can be difficult in the area so I recommend car share service.
4. Osteria Mamma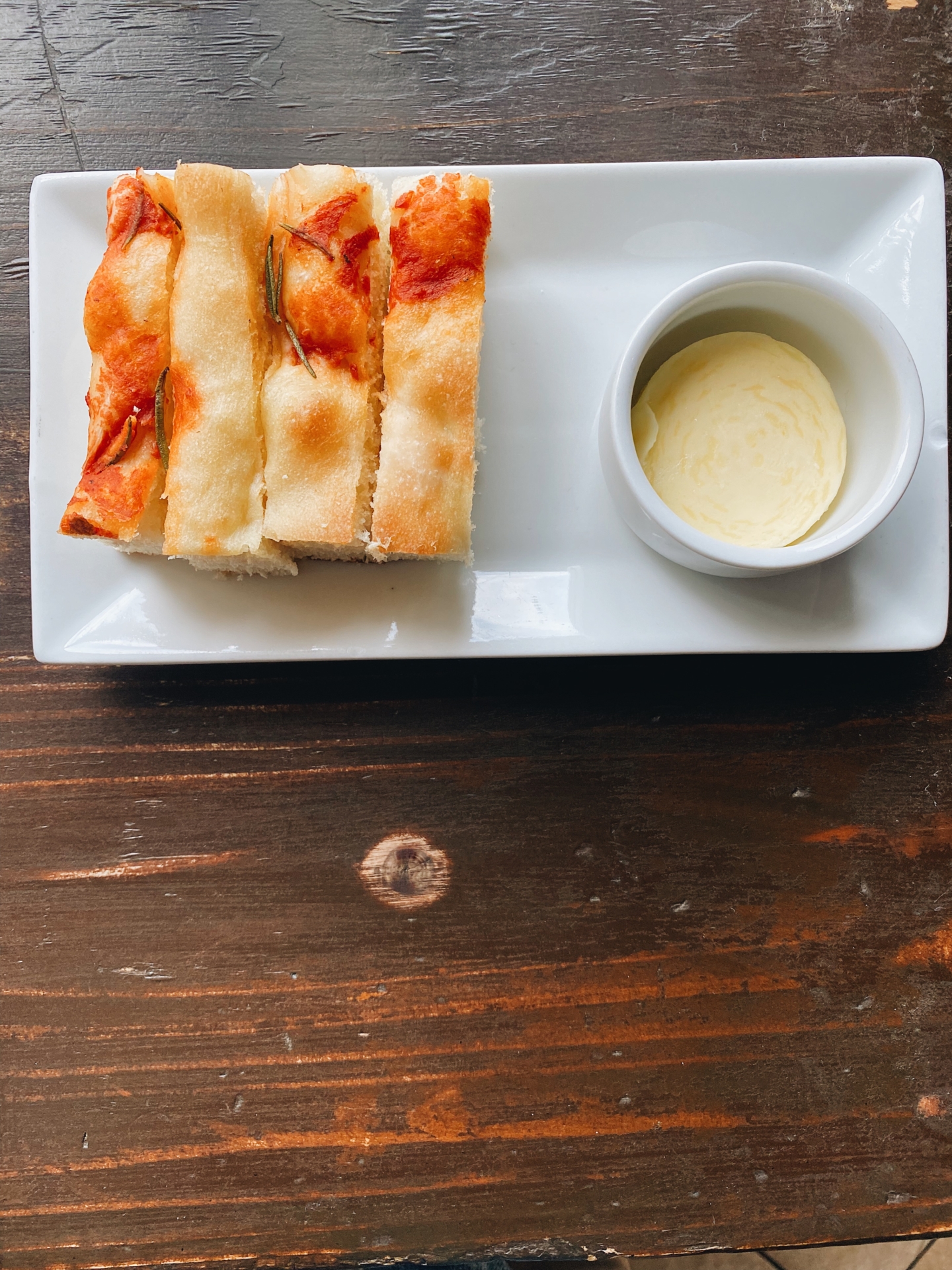 If you are looking for an old fashioned Italian restaurant, Osteria Mamma is the place to be. I came here for my birthday and I have to say, I was impressed with the overall experience. The beauty and exclusivity of this place is the kind of food that they serve; you can find fresh pasta pretty much in all the Italian restaurants around LA but you can't find great local home-style Italian food like Osteria Mamma. Everything is fresh, delicious and the great wine selection brings it all together. Let's just say you can't go wrong with freshly made pasta and a good glass of wine. The atmosphere is relaxed, I love the decor and details throughout the restaurant. Overall I recommend you to try Osteria Mamma.
5. The Girl and The Goat (Art District DTLA)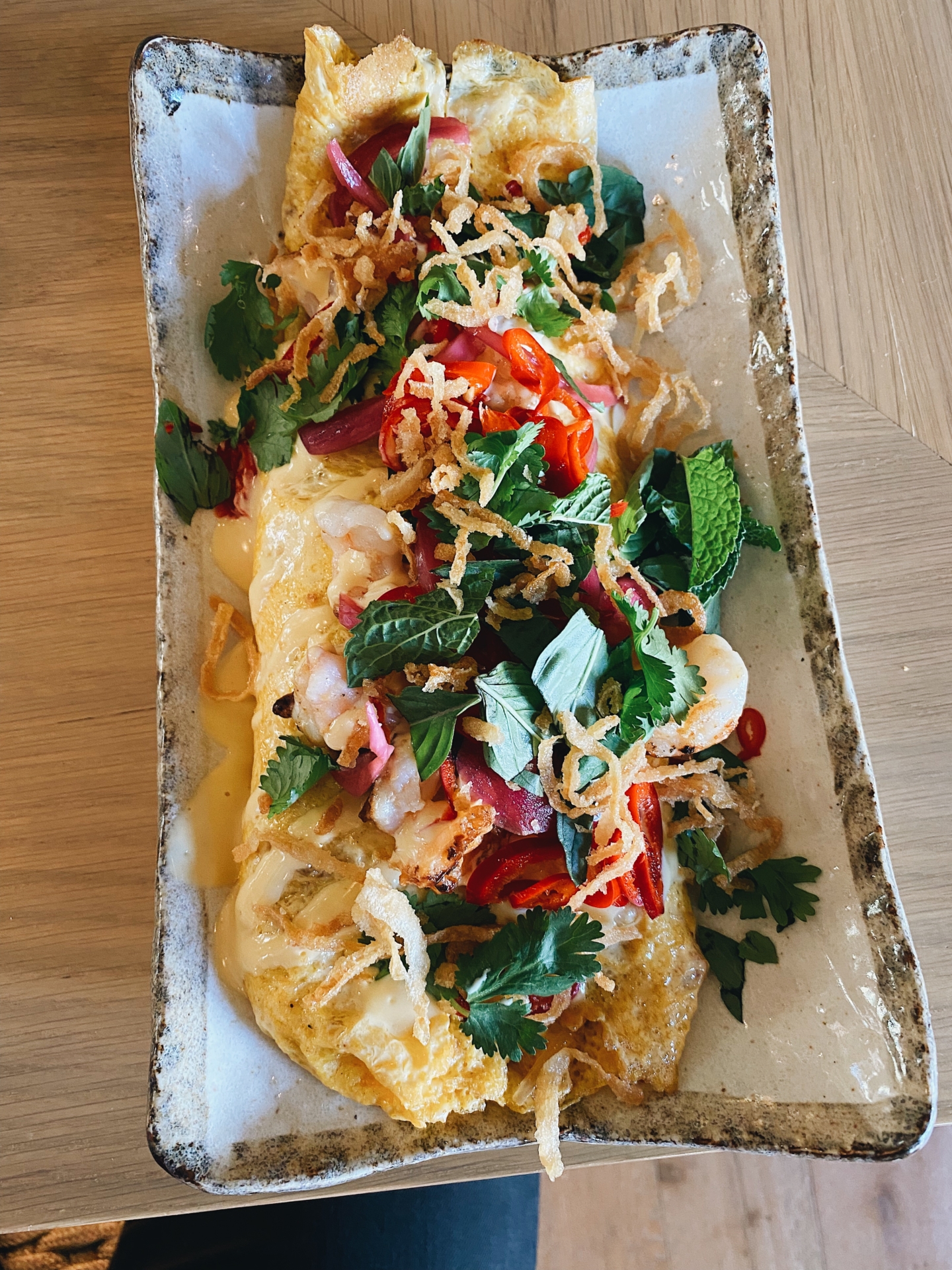 The Girl and The Goat is a nice spot with a trendy vibe. This restaurant is a remarkable place to go for you to try unique and flavorful high quality foods. Their menu is not actually expensive, but it shows confidence because any combination of their menu is satisfying and also enough for you to come back and eat at their place again. There were a good variety of dishes to try out but I highly recommend the Shrimp Fried Rice Omelette for brunch. I loved the design of the restaurant. The atmosphere is fresh and relaxing with a modern day ambience. Getting a reservation can be extremely difficult so I recommend booking one in advance or just grabbing a seat at the bar. So make sure to get a table and enjoy an incredible time at The Girl and The Goat!
6. Yxta Cocina Mexicana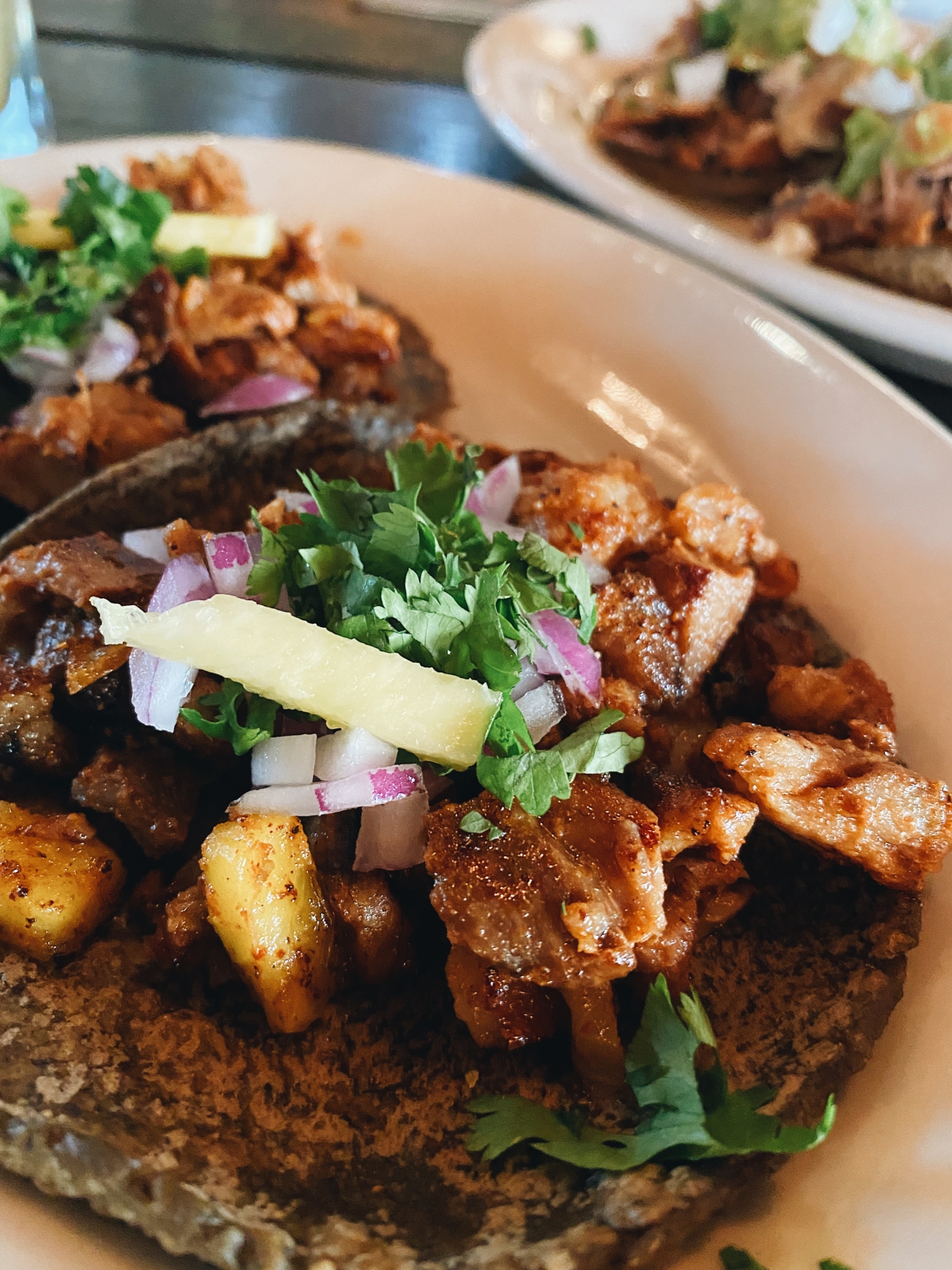 I'm telling you now, taco Tuesday and happy hour at Yxta Cocina Mexicana is where you want to be. This hidden gem is located in downtown LA right before you get into the Art District. Yxta Cocina Mexicana offers authentic Mexican cuisine with fresh, local and sustainable ingredients. I came here for Taco Tuesday and was impressed by the quality of food and service I received. The chicken and carne asada tacos were sensationally seasoned. You can tell the tortillas were handmade in the back. The ambiance/decor of the place is pretty charming with lots of space for sitting. Overall, it's definitely worth adding Yxta to your "must try" list. The food, drinks and overall dining experience here is great.
7. Blasteran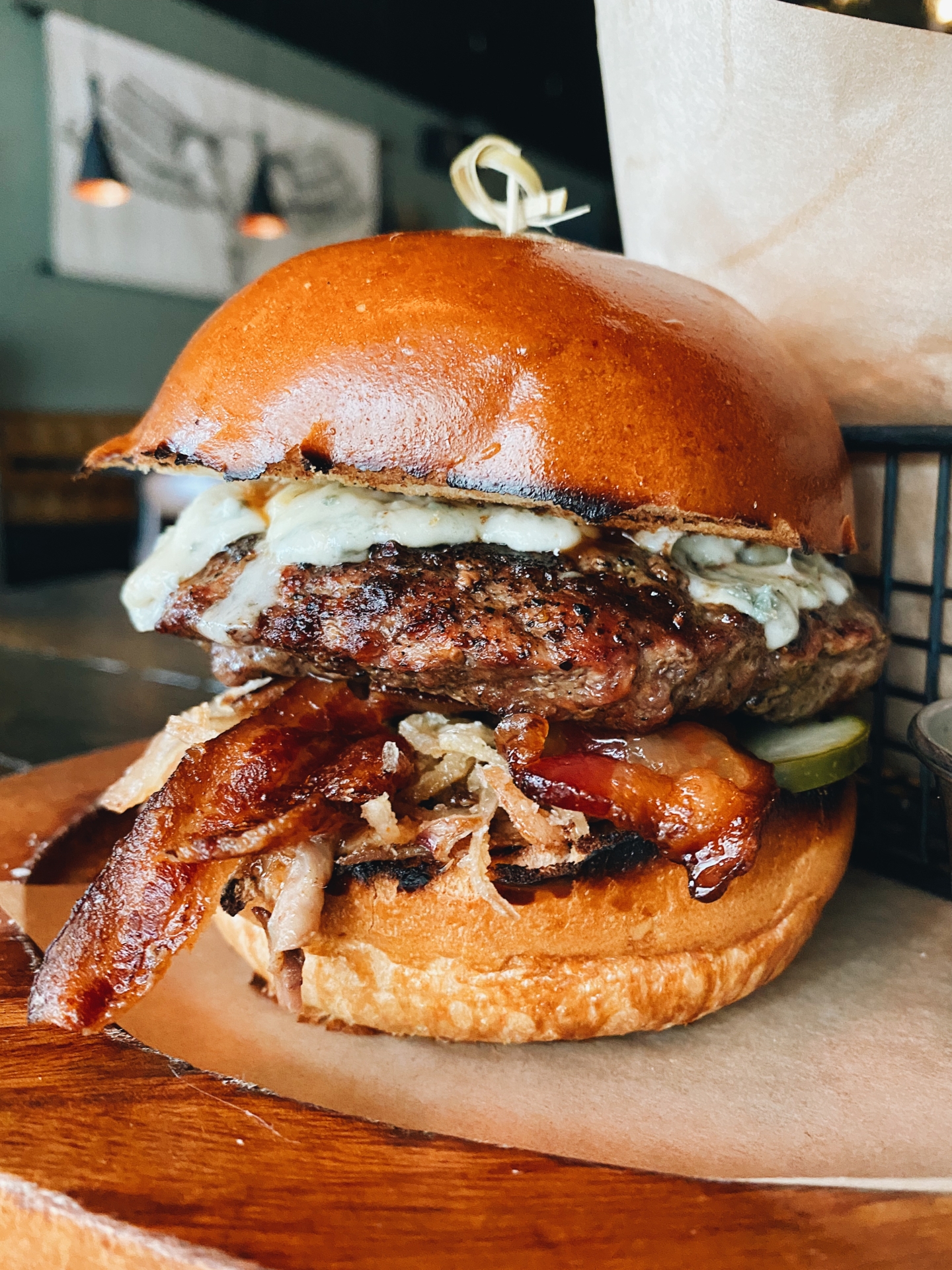 So happy to have discovered this gem! This is a new restaurant in Beverly Hills and everything about Blasteran gets a high rating from me. The service was excellent, the food was delicious and the curated playlist played the right selection of top 40 to classic r&b. Now let's talk about the food. The Cowboy burger was phenomenal and the shrimp noodles are so yummy and unique. Nothing like generic noodles you would expect from any Asian or fusion place. You just have to try it yourself. The burger was obviously fresh, not adulterated by a parade of seasonings and not gamey at all. Lastly YOU HAVE TO TRY the bread pudding banana French toast. You'll thank me later. The manager and staff make you feel right at home with their excellent service. Blasteran does not disappoint so make sure you stop by and treat yourself.
8. The Sunset Restaurant (Malibu)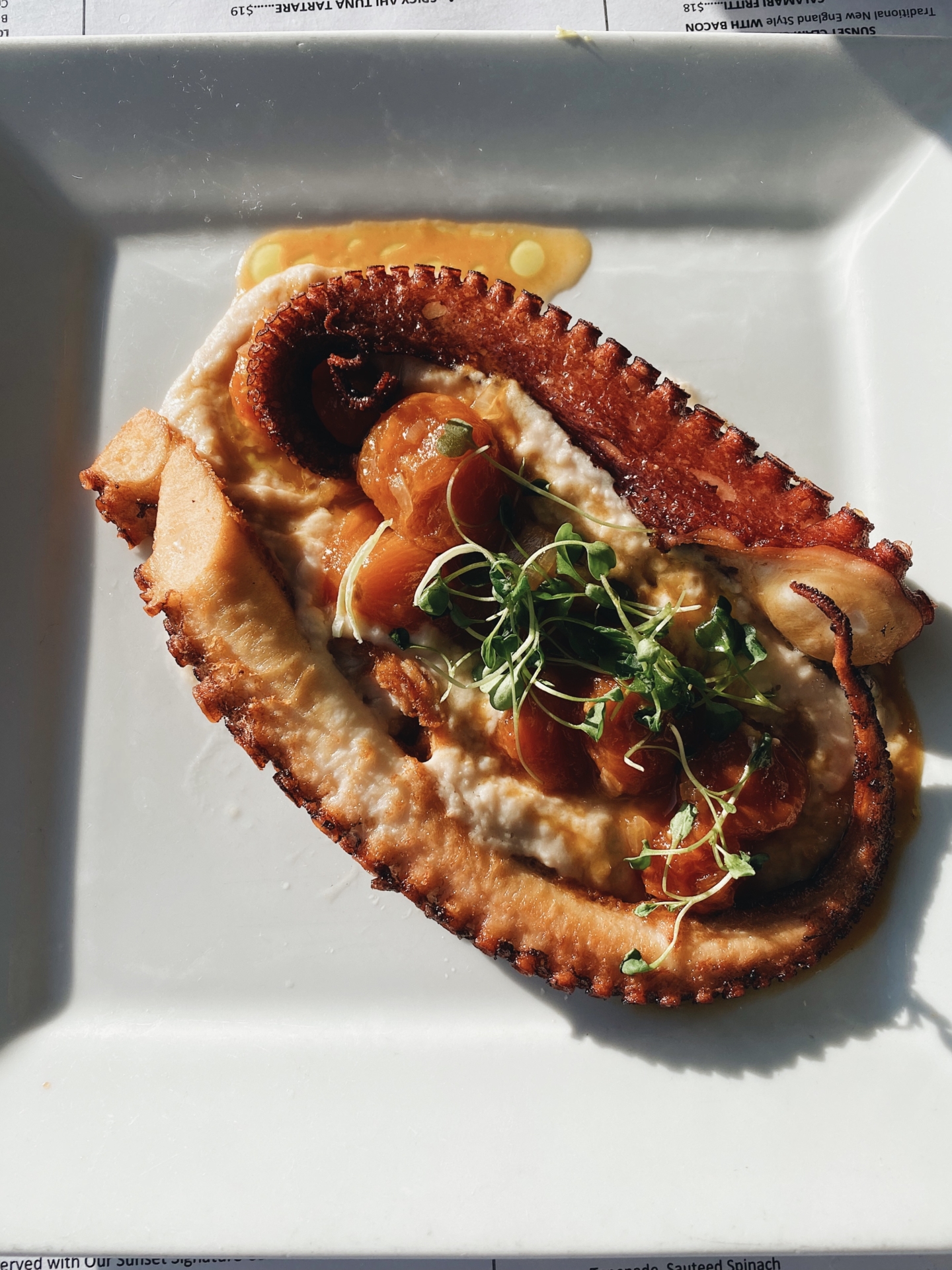 I recommend making a drive out to Malibu and trying out The Sunset Restaurant. It's called the sunset restaurant for a reason. It's right across the beach where you'll catch the best view of the sunset in SoCal. Sunset restaurant offers you an amazing atmosphere, lively bar, delicious menu and an ocean view! It doesn't get any better than that. This is one of my favorite places to go to when I want to disconnect from the busy downtown LA scene. Take a nice drive up the PCH (pacific coast highway) and enjoy your day out in Malibu and stop at the Sunset restaurant. It's worth it!
9. Lowboy Bar (Echo Park)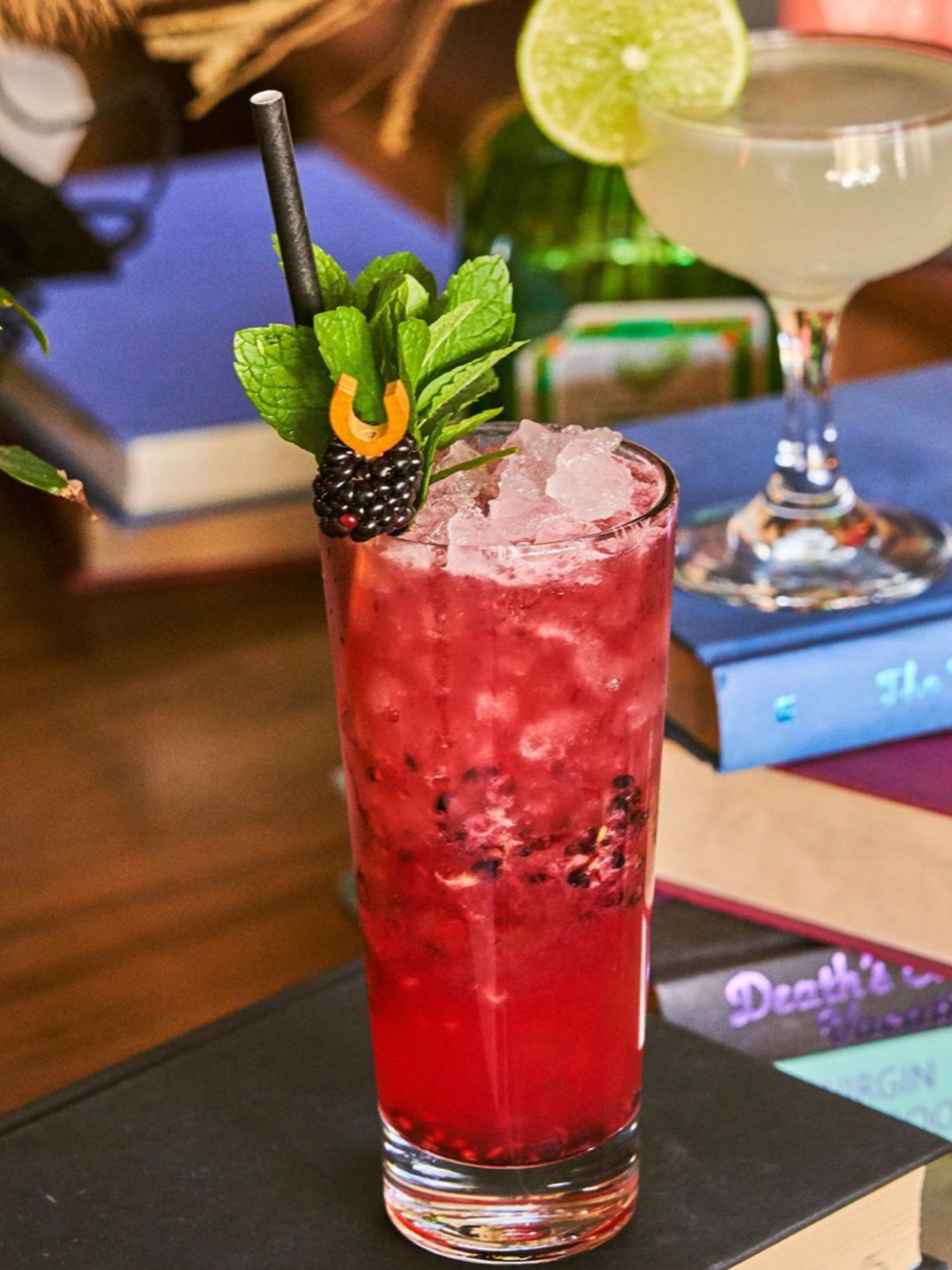 You have to grab a drink at Lowboy Bar! This is a must. If you're looking for a super chill space to drink and hang out with friends in Echo Park, this is the place to go. The decor is great, the vibes are always good and the drinks are stellar. Also, gotta add; great music selection. They have weekly cocktails, all of which are always inventive and quite tasty.
10. Savage Tacos Food Truck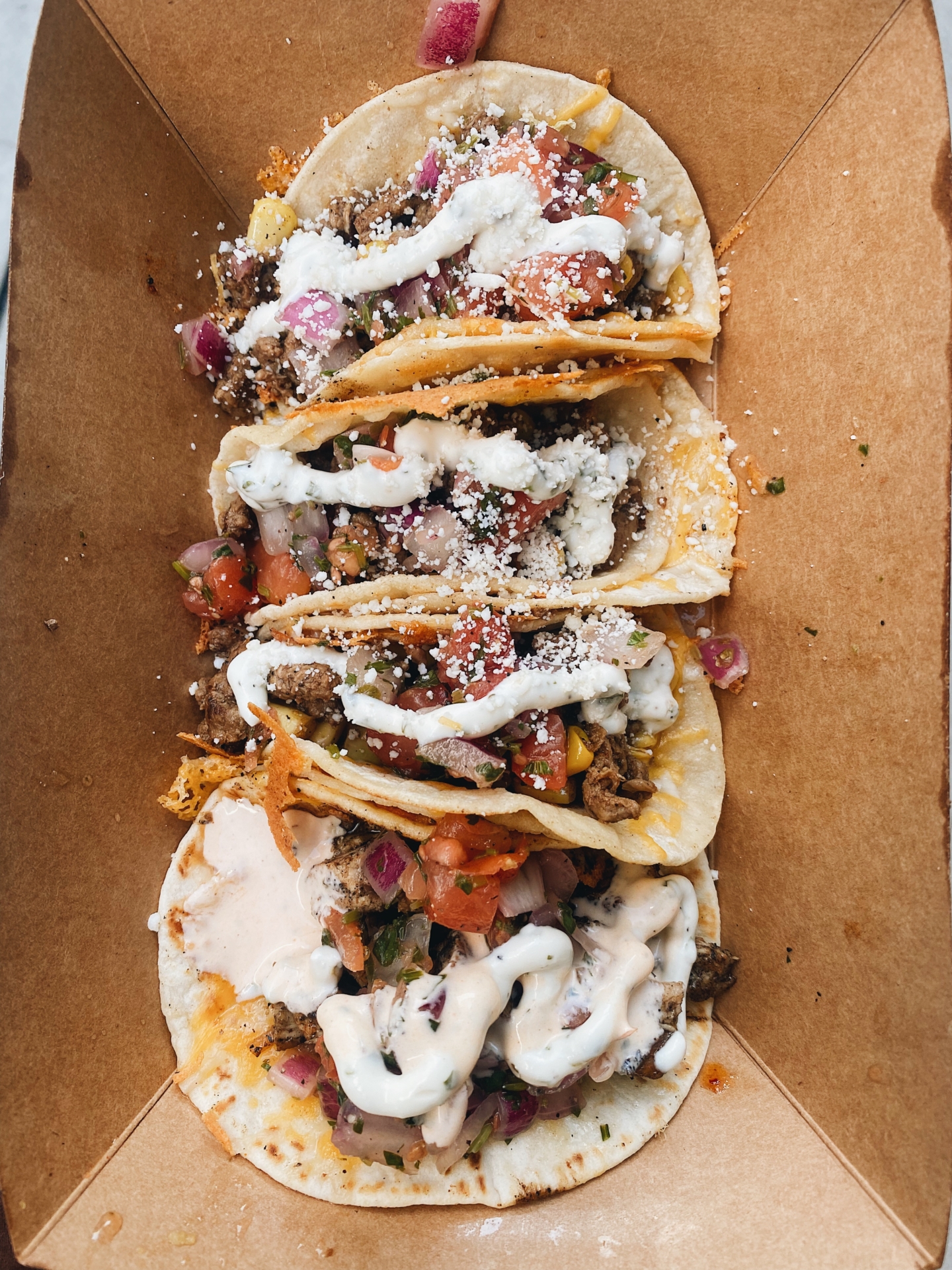 Last but not least, Savage Tacos Food Truck. There are tons of food trucks out here in the city, but there's nothing like Savage Tacos Food Truck. To be quite honest, you'll probably have some of the best meals from a food truck in this city. I'm telling you now if you have the time to stop by Savage Tacos, I promise you, you won't be disappointed. Track them down and find out where this truck will be on a weekly basis.