Are you ready to embark on a culinary adventure through the vibrant and diverse food scene of Los Angeles? Look no further than Dine LA Restaurant Week, where you can indulge in delicious dishes at some of the city's best restaurants. With so many amazing dining options to choose from, I've rounded up 12 of the most exceptional eateries that are sure to leave you craving more. From Michelin-starred fine dining to your neighborhood pizzeria, each of these restaurants offers a unique culinary experience that captures the essence of the city. So, get ready to feast your eyes and your taste buds on these 12 best places to eat during Dine LA Restaurant Week.
REVIEW
IL Cielo
Located in the heart of Beverly Hills, IL Cielo is an exquisite Italian restaurant that offers a truly unforgettable dining experience. As you enter the enchanting courtyard, you are instantly transported to an Italian villa, surrounded by lush greenery, twinkling lights, and a cozy ambiance. The space is designed to make you feel as if you're dining beneath the stars, thanks to its incredible attention to detail and warm, romantic atmosphere. The atmosphere alone makes IL Cielo stand out from other dining options in the area and provides a stunning backdrop for any special occasion.
IL Cielo's culinary experience is just as enchanting as its surroundings, featuring a well-curated selection of Vericella family recipes executed to perfection. Their four-course Dine LA menu is outstanding, with every dish earning a hands-down 10/10 rating. For just $95, guests can enjoy some of the city's best dishes, including the homemade pappardelle with Maine lobster and white truffle, which simply melts in your mouth. Another standout is the New Zealand lamb rack with sweet potato, baby rainbow carrots, caramelized onions, and a Barolo wine reduction, a harmonious marriage of succulent, tender meat and beautifully contrasting flavors. For those looking for a lighter option, the Pesce Cileno is a must-try, with grilled sea bass and sautéed kale with cherry tomatoes that create a delicate balance of flavors.
To finish the meal, the dessert menu offers a delightful array of options, including Panna Cotta with candied rose petals. However, the warm Italian flourless chocolate soufflé with homemade vanilla Gelato stands out as the perfect sweet ending to a memorable meal, with its smooth, creamy texture and authentic flavors. IL Cielo's exceptional cuisine, attentive service, and enchanting atmosphere all come together to create an unforgettable Italian dining experience. Whether celebrating a special occasion or seeking a romantic evening out, a visit to IL Cielo in Beverly Hills is an absolute must.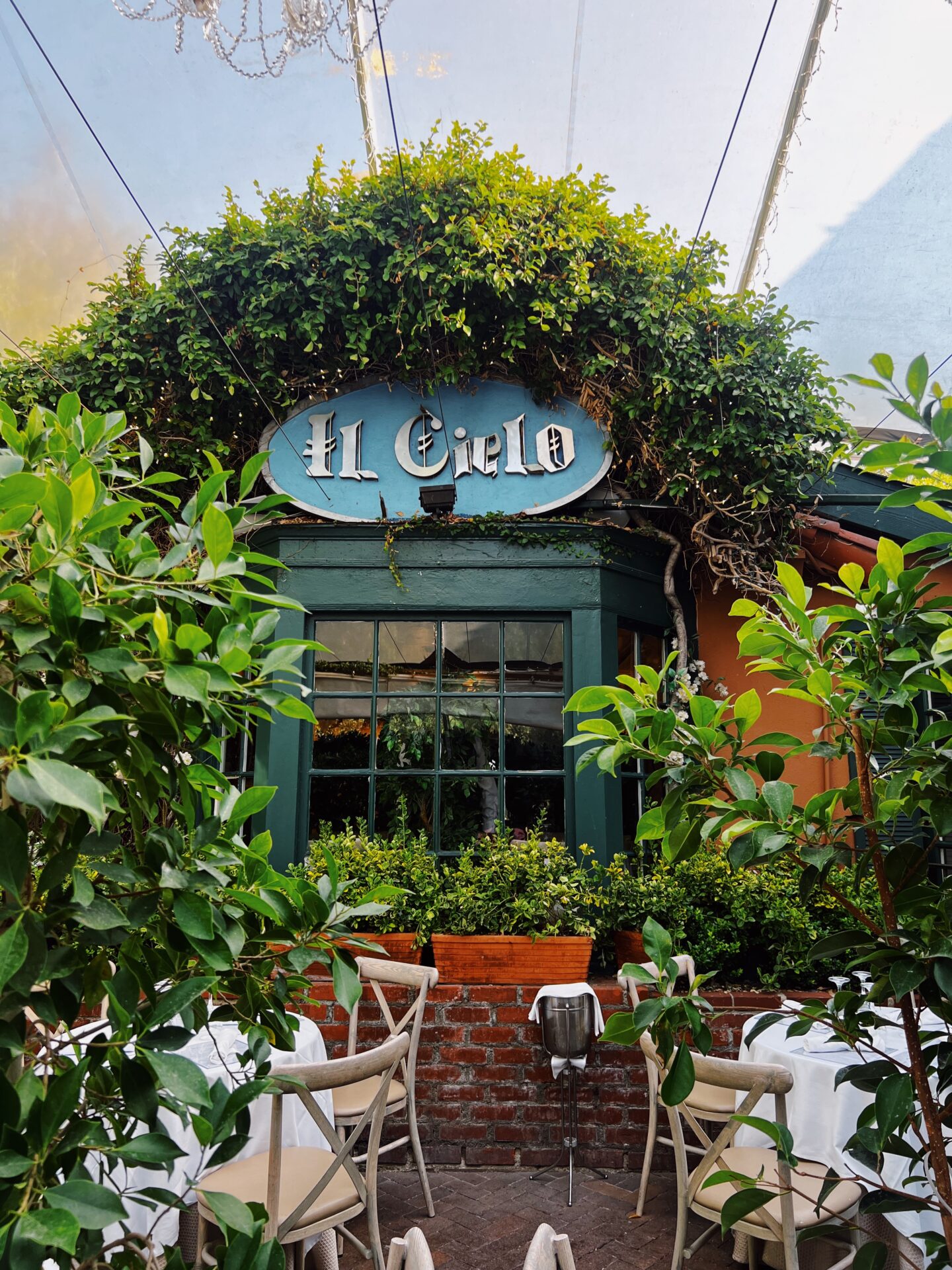 The Lonely Oyster
The Lonely Oyster is a true culinary gem amidst the bustling Los Angeles restaurant scene, providing an exceptional dining experience tailored for even the most refined palates. Nestled in Echo Park, this oyster sanctuary offers a cozy and inviting atmosphere both indoors and outdoors, making it the perfect setting for a leisurely meal with friends or an intimate dinner for two. The nautically-inspired décor, enhanced by modern accents, sets the scene for a delightful voyage through a world of seafood flavors.
The menu at The Lonely Oyster excels in all aspects, boasting an impressive array of fresh, sustainably-sourced seafood dishes. Their stunning assortment of oysters, featuring selections from various regions, each carrying its unique flavor profile. Skillfully shucked and presented on a bed of ice, the oysters epitomize the restaurant's unwavering commitment to quality and freshness. In addition to oysters, the $65+ Dine LA menu offers two delectable options: Maine Lobster Thermidor with Old Bay Corn and Fries or Tuna Chateaubriand with Demi-Glacé and Herbed Fries. The Maine Lobster Thermidor, prepared in white wine and mixed cheese béchamel fortified with lobster stock, is brûléed back into the shell, while the Tuna Chateaubriand features a 6-ounce yellowtail or bigeye tuna loin seared raw with a porcini and chocolate crust. Each dish is an exquisite flavor revelation.
The attentive service and comprehensive wine list at The Lonely Oyster ensure a memorable dining experience that will leave you yearning for more. Executive Chef Dom and the entire crew at The Lonely Oyster have crafted something truly special. If there's one place I wholeheartedly endorse from this entire list, it's The Lonely Oyster – an absolute must-visit during Dine LA Restaurant Week.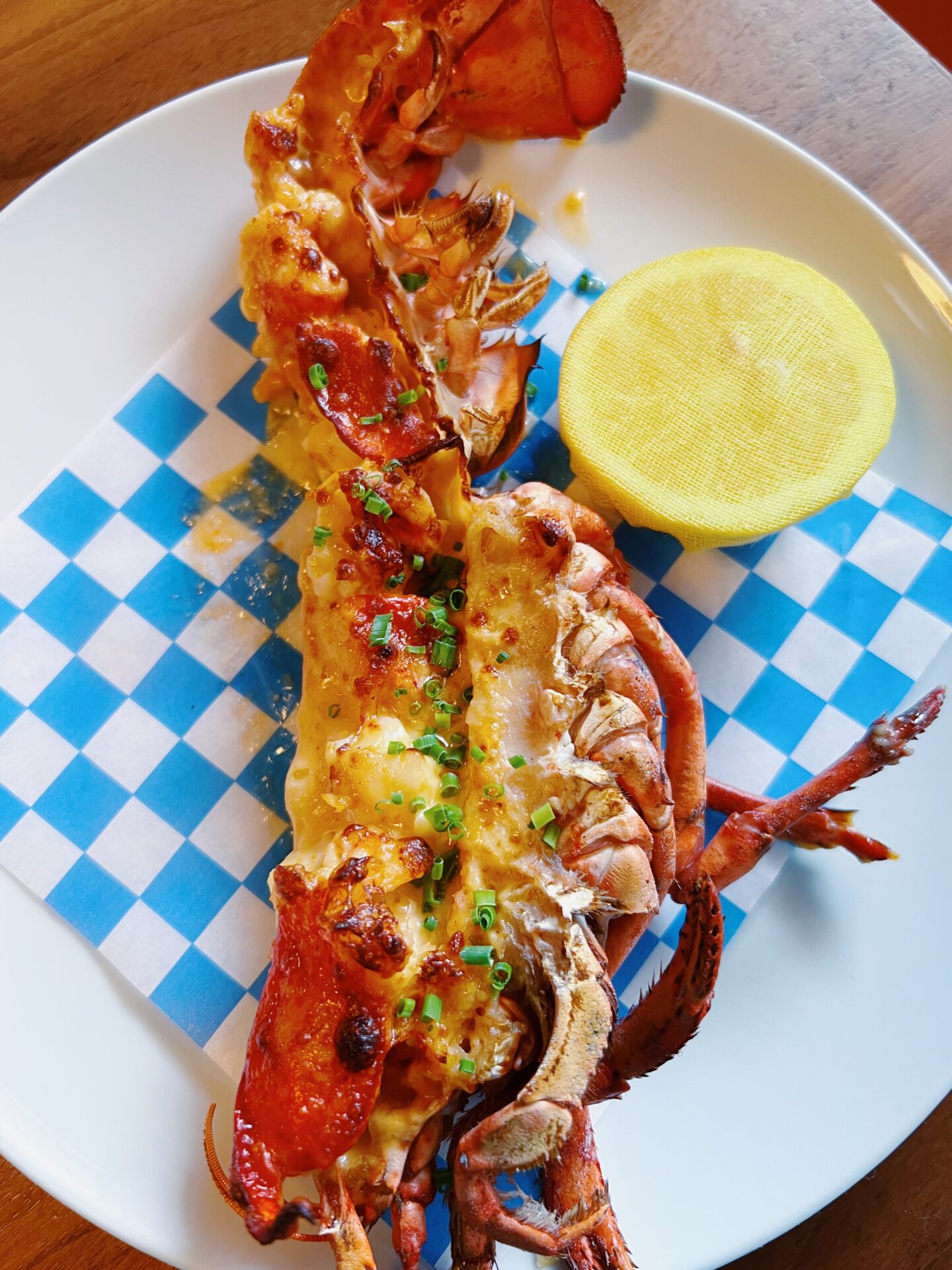 Omakase by Osen
Omakase by Osen in Silver Lake, Los Angeles, offers a unique Omakase dining experience where chefs craft custom tasting menus. During Dine LA Restaurant Week, patrons can enjoy this high-quality cuisine at a more affordable price. The menu includes various sushi, sashimi, and other Japanese dishes made from 95% imported Japanese ingredients.
Sampling the Osen Omakase menu before Dine LA Restaurant Week, I found the 10-course meal truly impressive, featuring dishes like the memorable King Crab Miso soup. The sushi and fish were outstanding, one of the best I've had, and the premium Kobe sake pairing elevated the experience. The service was outstanding, with friendly, knowledgeable staff attending to my needs.
Overall, Omakase by Osen offers a delightful experience with delectable cuisine, impeccable service, and a soothing ambiance. I highly recommend it for a unique dining experience during Dine LA Restaurant Week.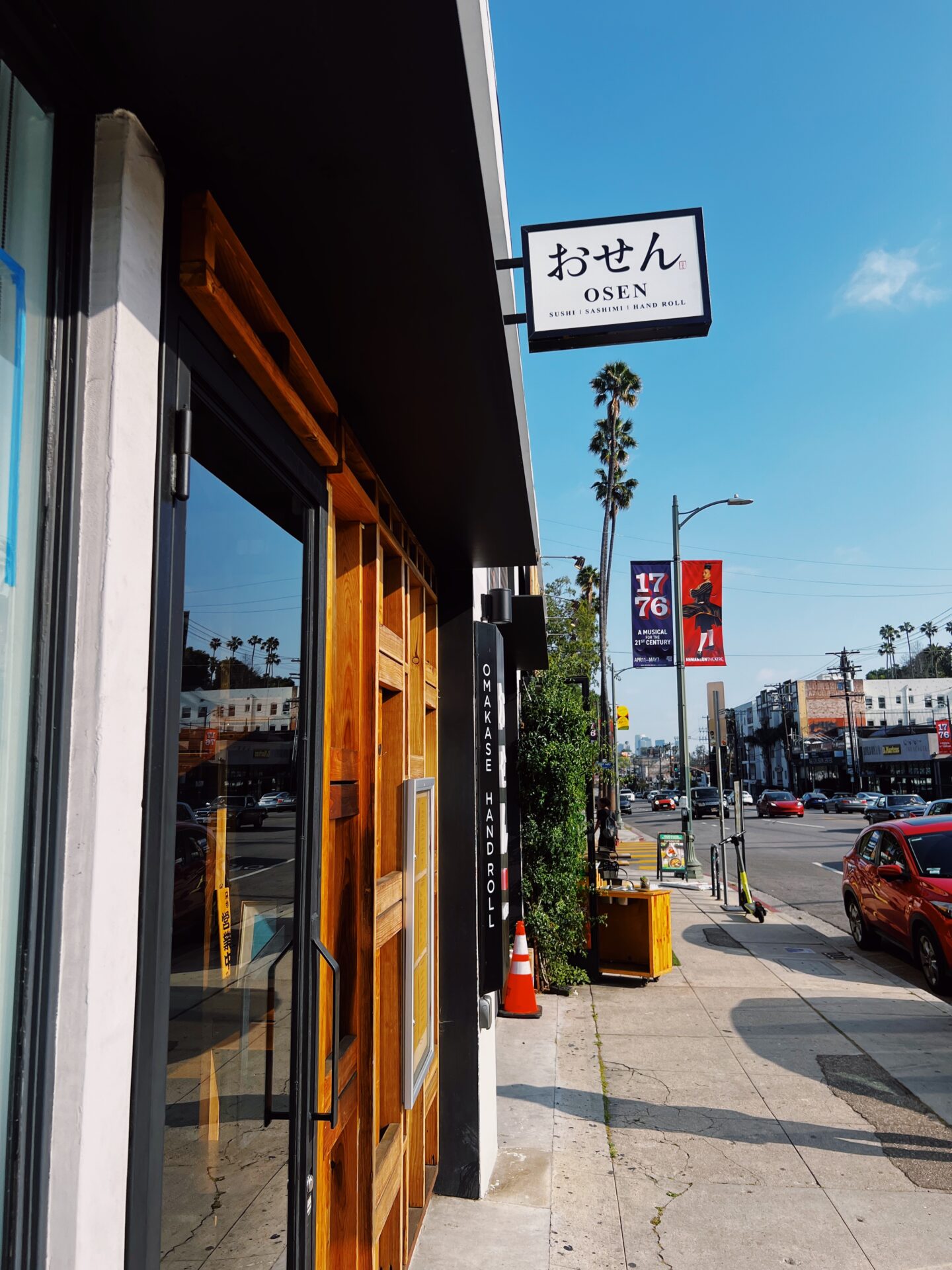 Little Sister
Little Sister in El Segundo, Los Angeles, is a contemporary Vietnamese restaurant with a trendy, lively ambiance perfect for any occasion. Their $55 Dine LA menu exceeded expectations, offering dishes made from fresh, high-quality ingredients with bold flavors. Standout dishes include the Goi Du Du (green papaya salad, Viet beef jerky, chilled prawns, peanuts, chili lime vin), Ga Roti (house spiced crispy chicken, chili ginger sauce, steamed rice), Suon Nuong (Lemongrass grilled pork chop & chicken fat rice), and Cafe sua da pot au creme (coffee anglaise, palmiers). For an extra $38, try the "A Taste of the Essentials" platter, a delicious, shareable dish with a variety of flavors. Trust me; you won't be disappointed!
Service was outstanding, with friendly, knowledgeable staff who offered drink recommendations. I highly recommend Little Sister in El Segundo or Redondo Beach for a memorable dining experience. The Dine LA Restaurant Week menu, though limited, is a great opportunity to taste their best dishes at a lower price point.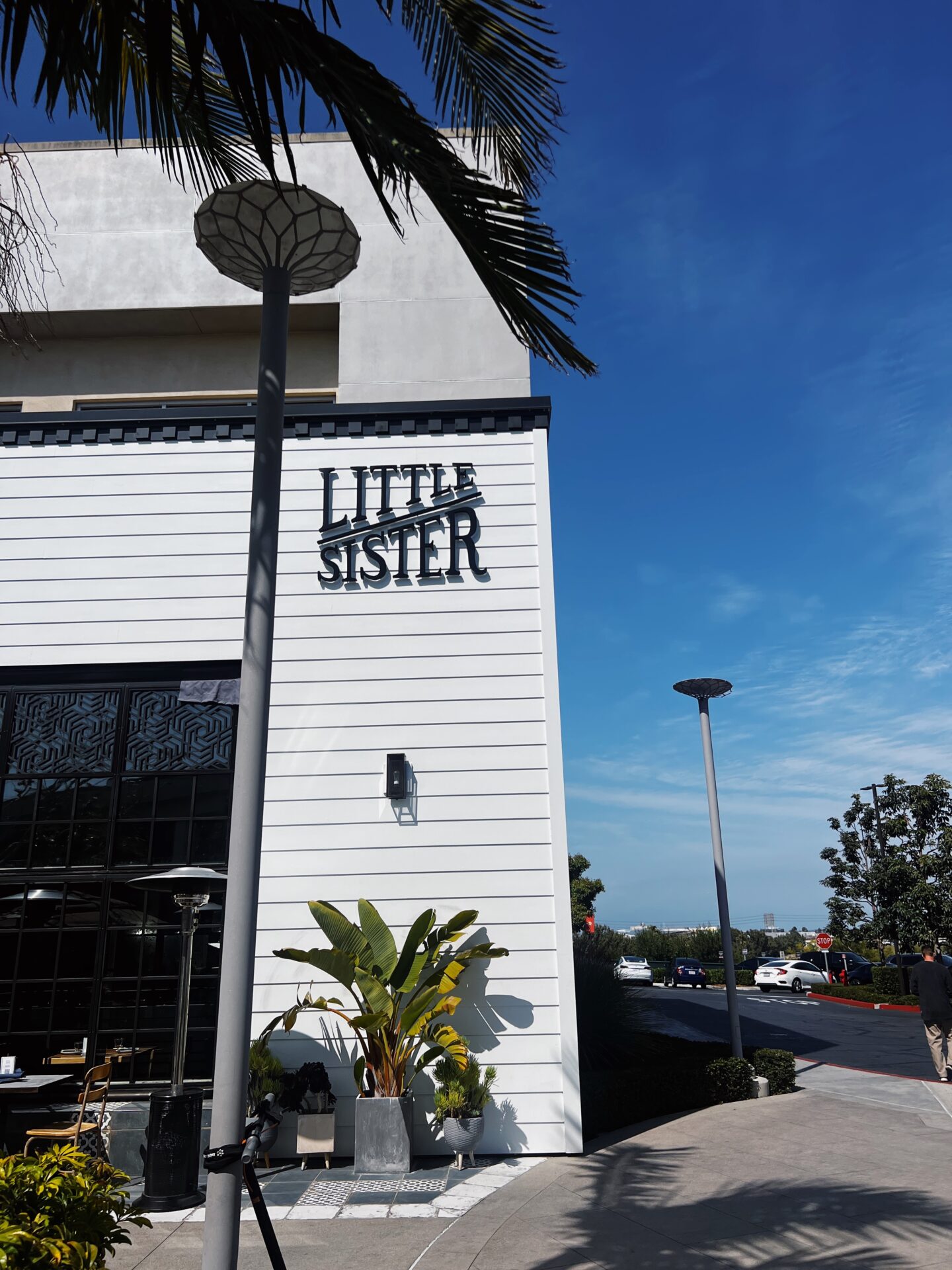 Hail Mary Pizza
My visit to Hail Mary Pizza was a divine experience, with a warm ambiance and the enticing aroma of fresh pizza. Their $55 Dine LA Menu offers a fantastic three-course dining experience that showcases their culinary talents and creativity.
The pizza selection offers both classic and inventive options, such as the "San Lombardi," which boasts a delightful medley of toppings including tomato sauce, Rio Hana cheese, mozzarella, figs, spicy salami, fennel, Cabacero chorizo, Pepadew peppers, Calabrian oil, parmesan cheese, arugula, and oregano dressing on their signature sourdough crust. Executive Chef Sam, with his expertise from Italy, guarantees exceptional techniques and ingredients in each bite
Be sure to try the delectable Grand Marnier Strawberry Cornmeal Upside-Down Cake for dessert, a mouthwatering delight that will have you wanting more. The inviting, rustic ambiance is ideal for a laid-back evening with friends, family, or a romantic date. Hail Mary Pizza has rapidly become a beloved destination, owing to its commitment to fresh ingredients and outstanding service. Take advantage of their Dine LA offerings and savor this heavenly treasure.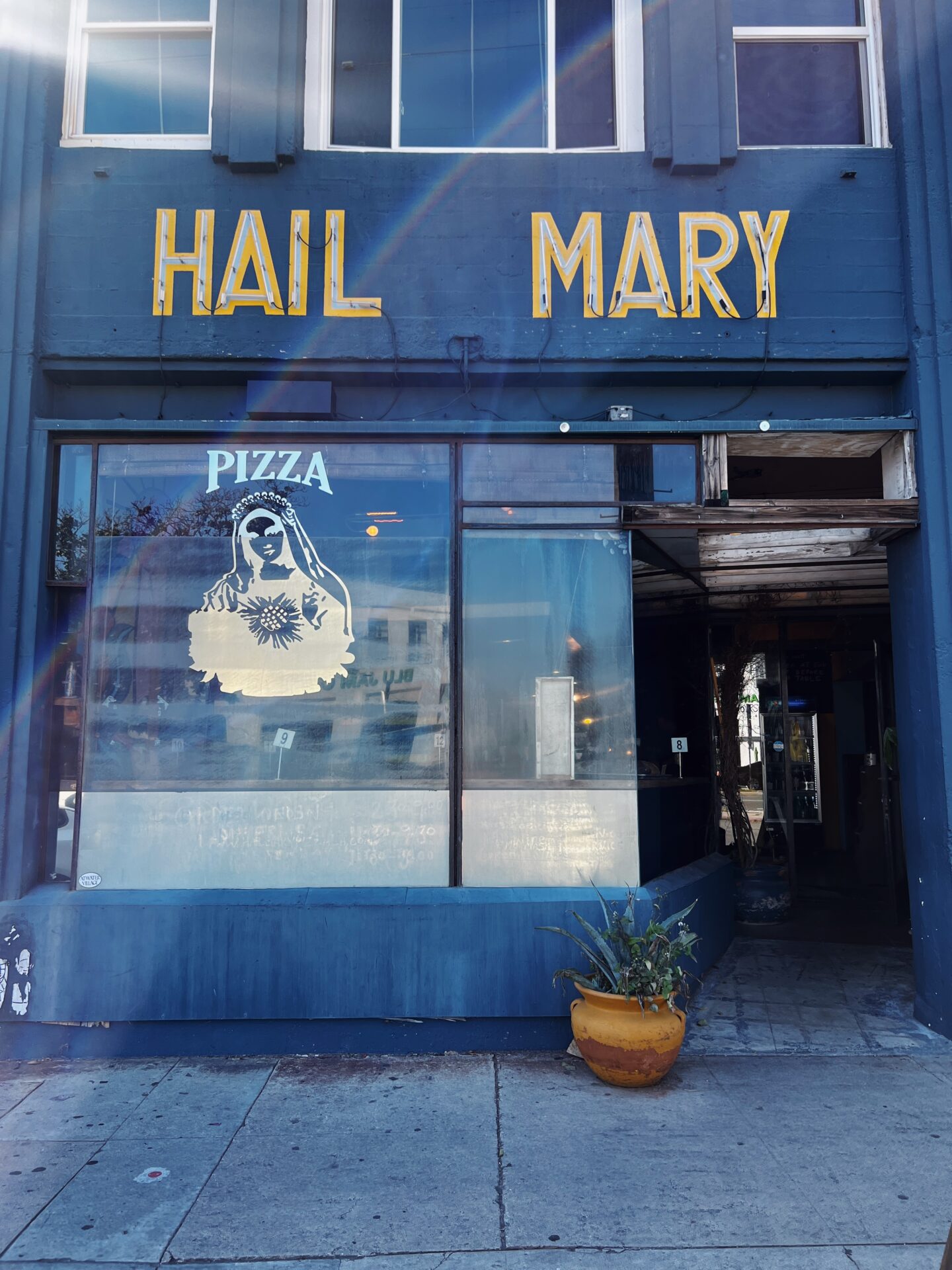 Intercrew
Step aside, West Hollywood and Hollywood, a new culinary kingpin has emerged. Intercrew, an Asian-inspired New American restaurant located in the vibrant heart of Koreatown, Los Angeles, has rapidly gained popularity among Angelenos seeking a chic and modern dining experience. The fashionable ambiance flawlessly complements the restaurant's gastronomic gems, offering patrons a fully immersive dining and nightlife encounter.
Intercrew's remarkable $65 four-course Dine LA menu is guaranteed to leave you in awe. The menu is a testament to the diversity and richness of each dish, expertly crafted by the culinary trio: Erik Sun (Italian), Johnny Tran (French), and Richard Nam (Korean). These dishes harmoniously fuse traditional flavors with a contemporary touch. The Albacore Crudo, accompanied by soy glaze, yuzu buttermilk gel, kizami wasabi, and radish mirepoix, served as an exceptional prelude to the lavish meal that followed. The star of the show was unquestionably the signature Spicy Wagyu Bolognese – comprising wagyu, pancetta, tomatoes, garlic, pappardelle, aged parmigiana reggiano, Calabrian chili, and yondu, skillfully prepared and brimming with flavor.
The well-curated menu and outstanding service made my visit to Intercrew restaurant an unforgettable and satisfying experience, leaving me keen to return. I wholeheartedly recommend Intercrew to anyone in search of an exceptional dining experience in Koreatown. With delectable food, excellent service, and a sophisticated atmosphere, it truly has it all.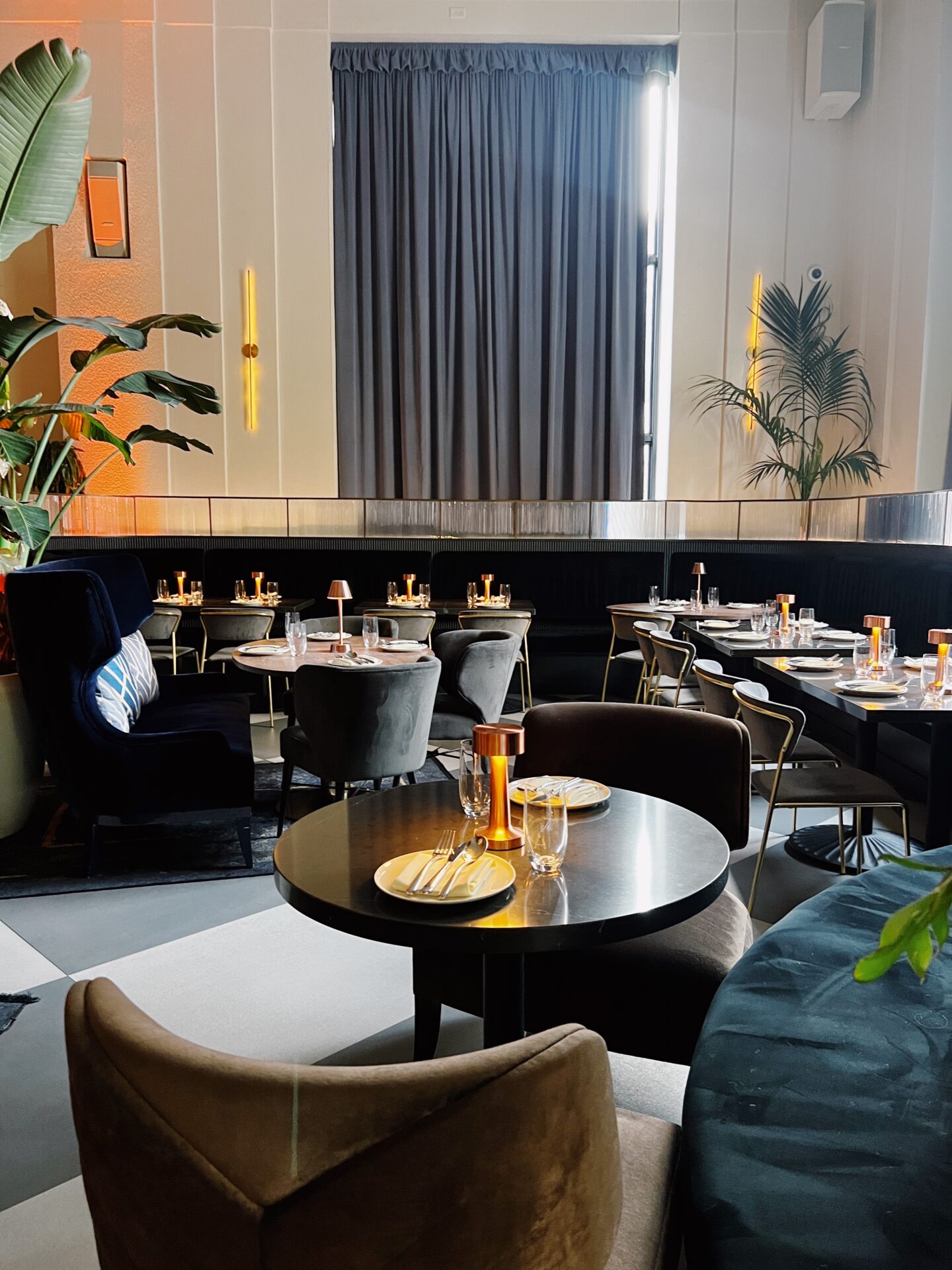 Fia Restaurant
Fia Restaurant in Santa Monica offers an exceptional dining experience featuring California and Italian Coastal Cuisine. The lush garden setting and warm atmosphere provide a serene ambiance, while the attentive staff ensures excellent service.
The Dine LA menu offers a four-course meal with fresh, locally sourced ingredients. Notable dishes include the Yellowtail made with Tiger's Milk, Radish, and Fresno Chili, the Homemade Cavatelli with Parmesan, Brown Butter, and Fresh Shaved Black Truffle and the Lobster Capellini. For dessert, indulge in the decadent Cascading Tiramisu with Espresso Soaked Ladyfingers, Mascarpone Mousse, and Chocolate Sorbet.
In conclusion, Fia offers a remarkable dining experience with a beautiful atmosphere, exquisite cuisine, and top-notch service. I highly recommend Fia during Dine LA Restaurant Week for a memorable meal in Santa Monica.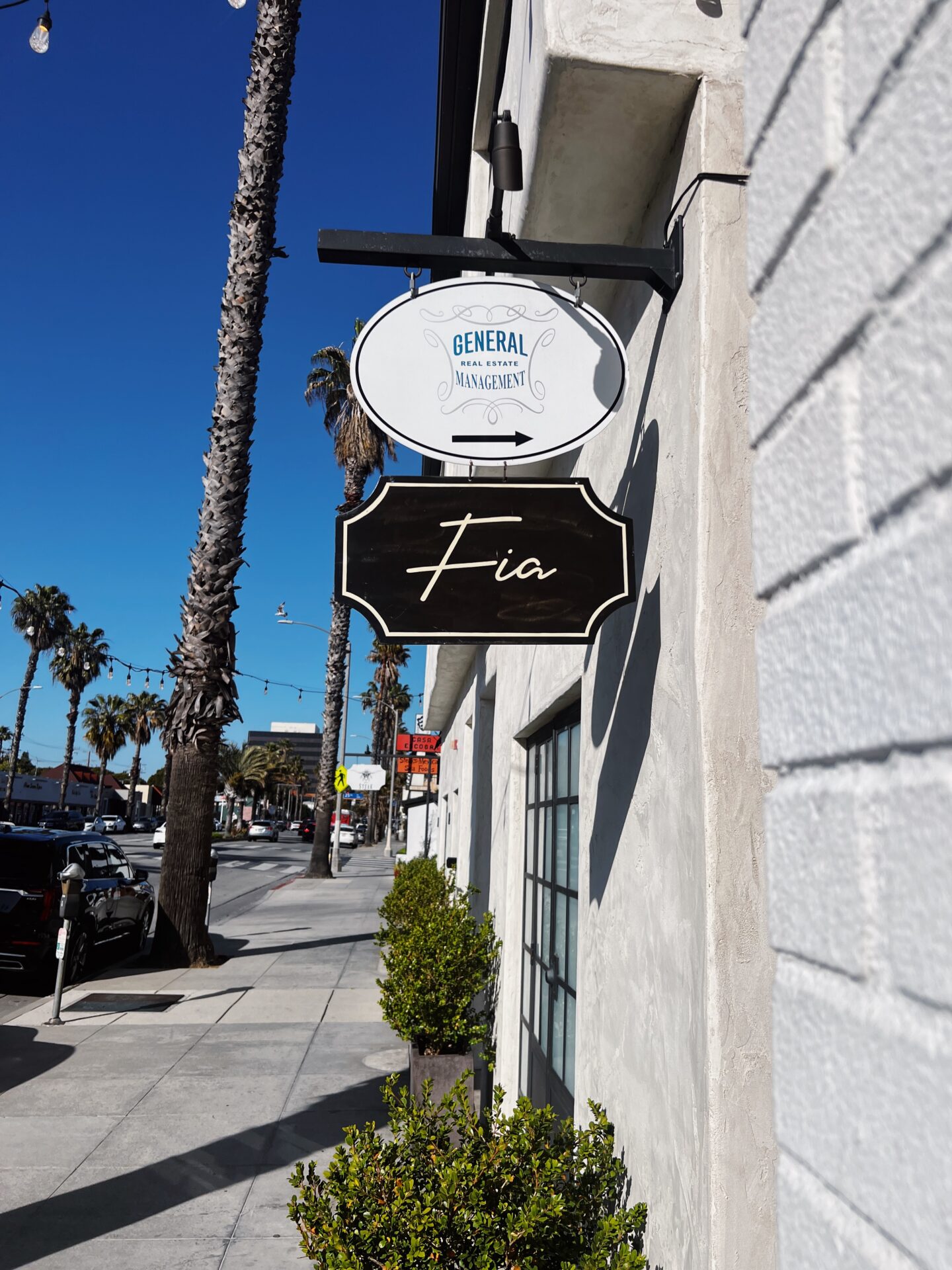 Mayura Indian Restaurant
Mayura Indian Restaurant, a hidden gem in Culver City, offers authentic southern Indian cuisine in a warm and elegant setting. Selected in the Michelin guide Los Angeles from 2019 to 2022, the restaurant's $65+ Dine LA menu features flavorful dishes like chicken tikka masala, fish curry, and lamb korma, all served with fragrant basmati rice and housemade Naan bread. For dessert, don't miss the Madras Payasam and Rasmalai, two delightful traditional sweets.
The Madras Payasam is a traditional South Indian dessert made with rice, milk, and jaggery, while the Rasmalai is a popular Bengali sweet made with soft cheese patties soaked in sweetened, thickened milk. These desserts together are a true delight and are sure to please anyone with a sweet tooth.
The outstanding service, led by the friendly owner Padmini, treat their guests as family making the dining experience at Mayura truly remarkable. With its authentic cuisine, excellent service, and welcoming ambiance, Mayura Indian Restaurant is a must-visit for anyone seeking traditional Indian food in Culver City.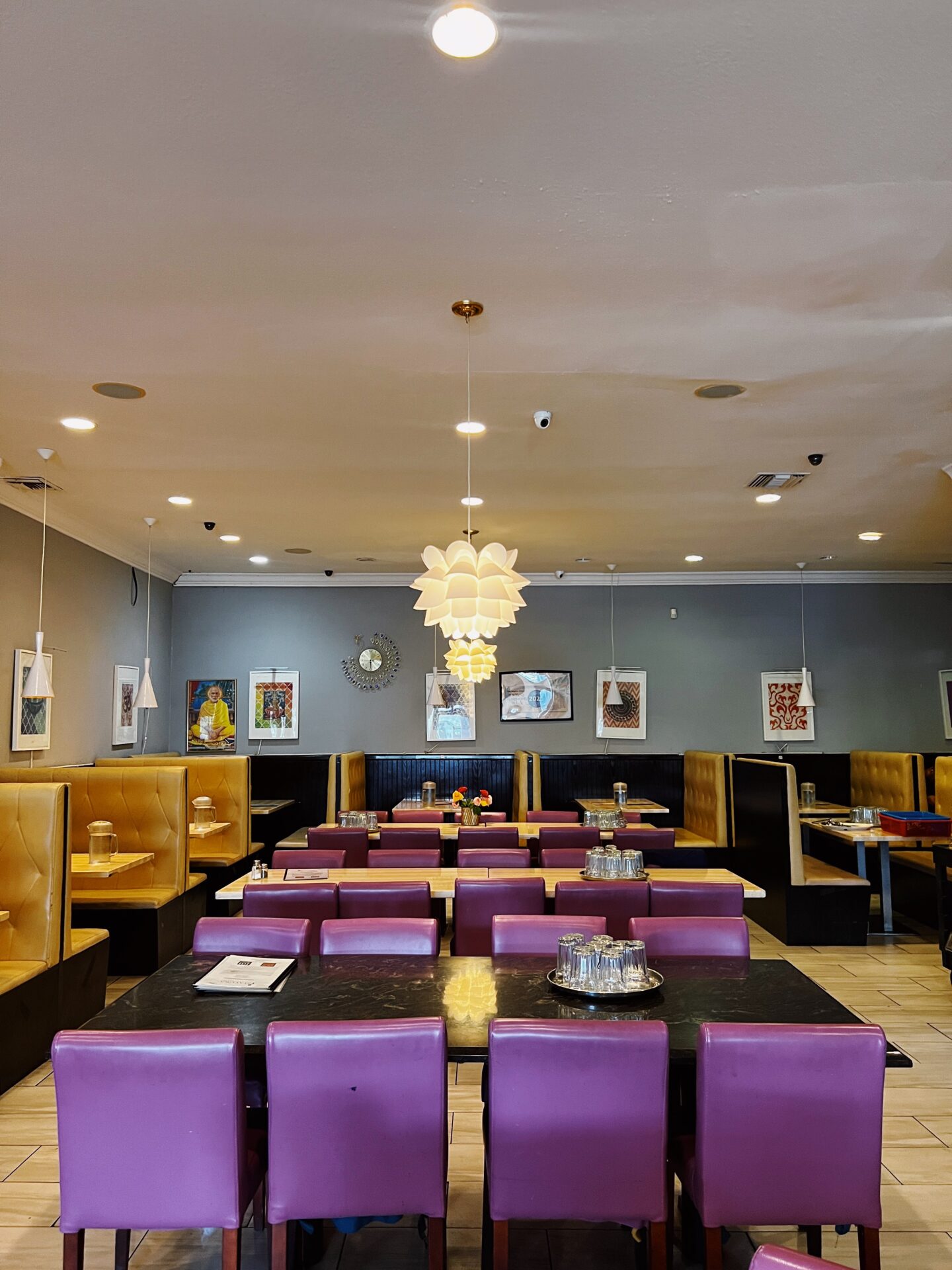 Slab BBQ
Slab BBQ, Located in Beverly Grove, Los Angeles, Slab BBQ stands as a popular destination for mouthwatering Texas-style barbecue. This bustling eatery is famous for its slow-smoked meats, which encompass tender brisket, succulent ribs, full-flavored pulled pork, and delectable sausage. To accompany these marvelous meats, Slab BBQ offers an extensive range of sides, such as coleslaw, potato salad, baked beans, and their scrumptious mac and cheese.
The $65+ Dine LA menu at Slab BBQ features an impressive array of skillfully smoked meats, including juicy brisket, tender pulled pork, savory ribs, and perfectly seasoned chicken. These meats are expertly slow-cooked using traditional smoking techniques and a blend of secret spices, resulting in unparalleled flavor depth. To complement the exquisite meats, the menu boasts a selection of delicious side dishes, like their renowned mac 'n' cheese, hearty baked beans, and tangy coleslaw, taking the dining experience to a whole new level. Slab BBQ's unwavering commitment to quality ingredients and time-tested smoking techniques makes it a must-visit spot for those seeking an unforgettable barbecue indulgence.
What stood out to me, in addition to their fantastic food, was the exceptional service at Slab BBQ. The staff was amiable, attentive, and more than willing to offer recommendations. I wholeheartedly recommend Slab BBQ to anyone looking to relish a remarkable barbecue meal during Dine LA Restaurant Week. Be sure to explore their enticing menu offerings.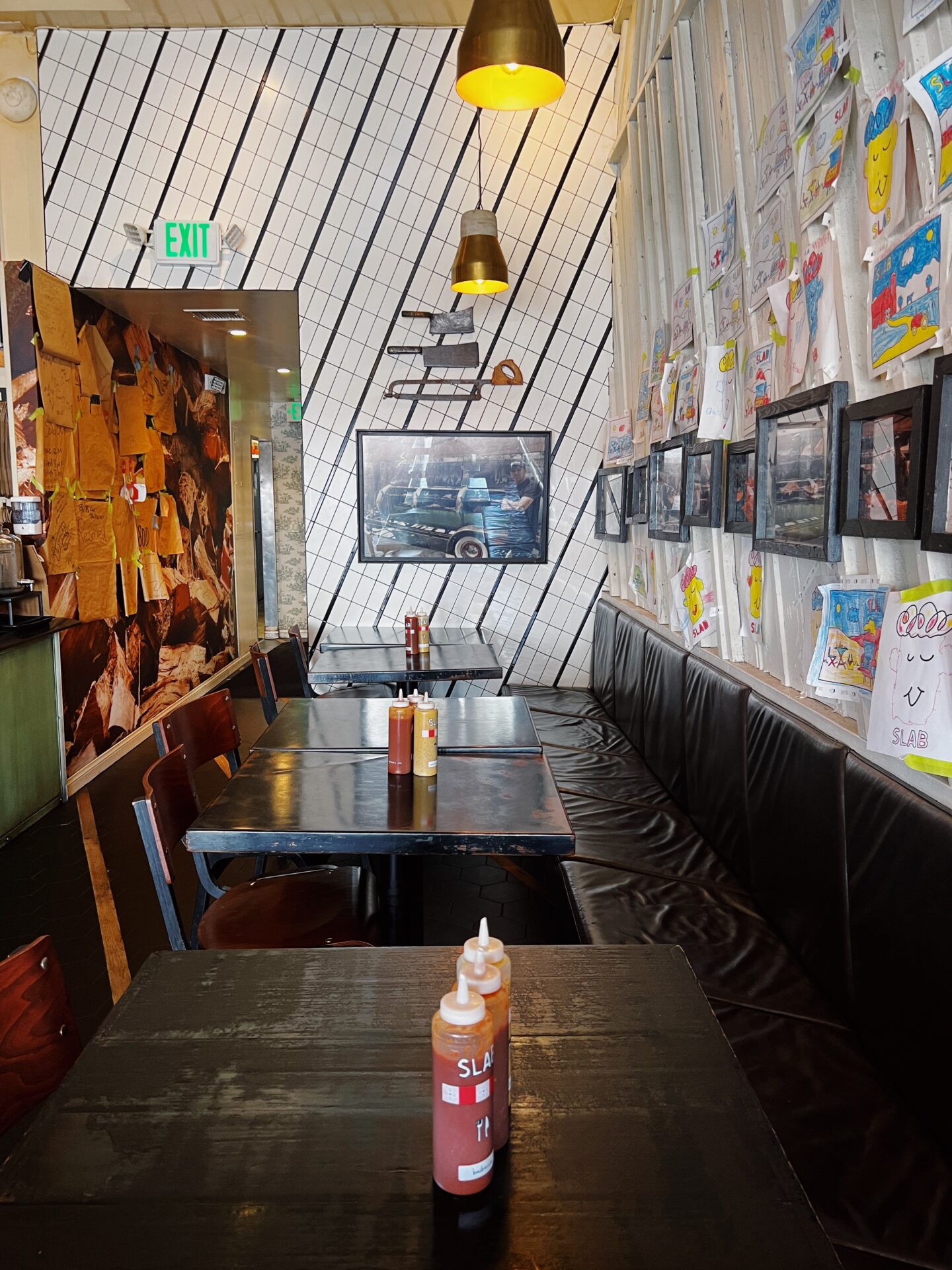 Café Basque
Located in the heart of downtown Los Angeles, Café Basque is a charming French-Spanish restaurant housed in a historic building that exudes a unique and cozy yet elegant atmosphere both indoors and outdoors on its beautiful patio.
Café Basque's three-course Dine LA menu is a delectable selection of French and Spanish-inspired dishes, with a seafood and meat focus, among which the Tomato Farcies, Poulet Basquaise, and Riz Au Lait stood out to me. The Tomato Farcies are roasted tomatoes stuffed with olives, pine nuts, and fennel pollen, while the Poulet Basquaise is a hearty chicken dish cooked with ham, tomatoes, onions, and peppers, and the Riz Au Lait is a creamy and indulgent rice pudding with caramel sauce, a must-try dessert.
Café Basque not only offers an impressive food menu but also an extensive wine list featuring exceptional options from Spain, France, and California that perfectly complement each dish, making it the perfect spot for those in the mood for seafood, meats, cheese and charcuterie, or wine.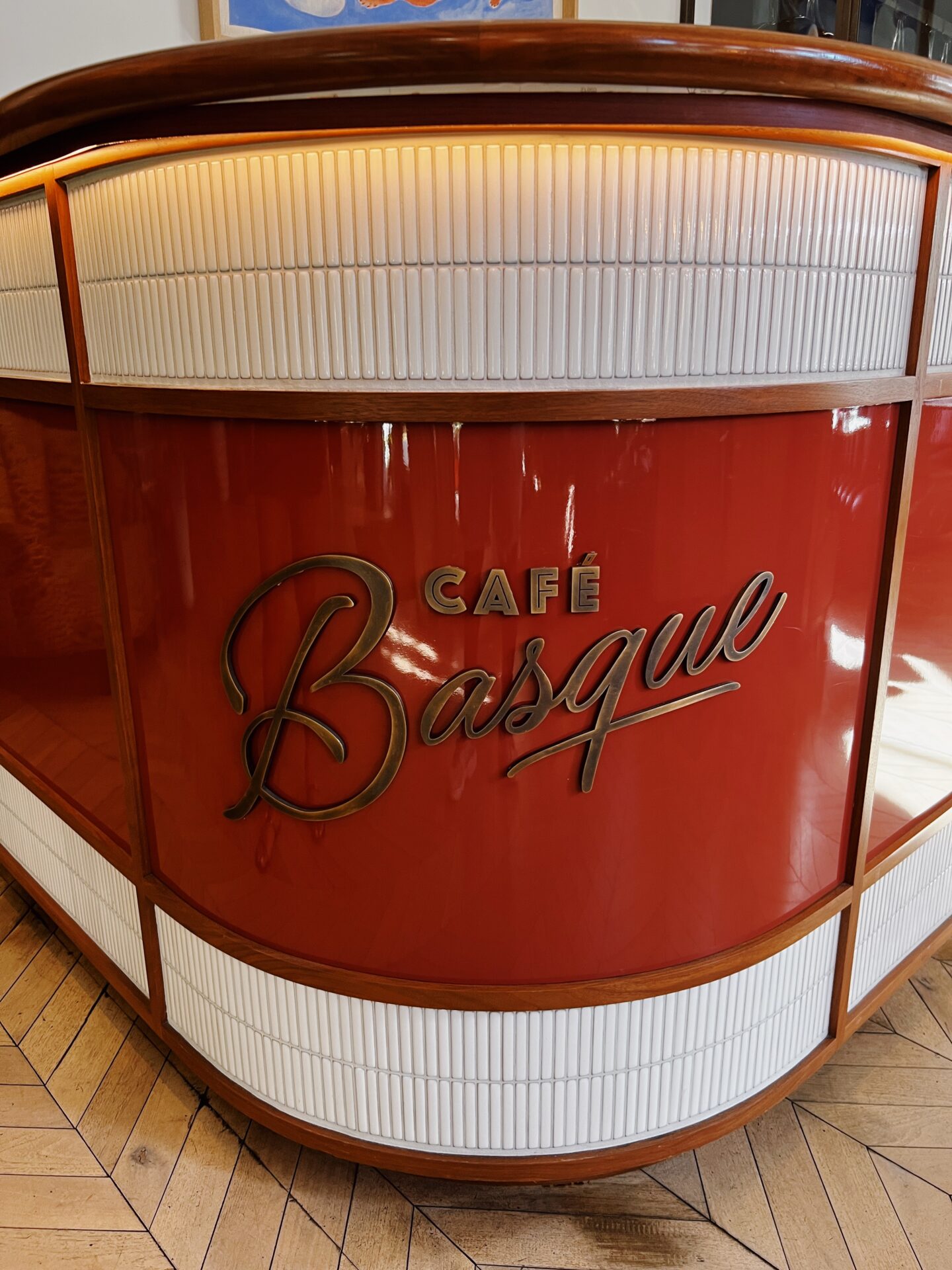 Afuri Ramen + Dumplings
Afuri Ramen + Dumplings in Art District, DTLA, elevates classic Japanese cuisine with their $35 Dine LA Menu featuring delicious ramen and dumplings, each paired with a drink. Their Tonkotsu Tsukemen, made with fresh noodles and savory pork broth, is a standout dish accompanied by succulent pork belly, seasoned bamboo shoots, and a soft-boiled egg. The Winged Ebi Shumai, with its savory blend of shrimp and pork, wrapped in a crispy shell and served with a soy-based dipping sauce, is a must-try. With a modern atmosphere, great service, and delicious food, Afuri Ramen + Dumplings is a must-visit for ramen and dumpling lovers.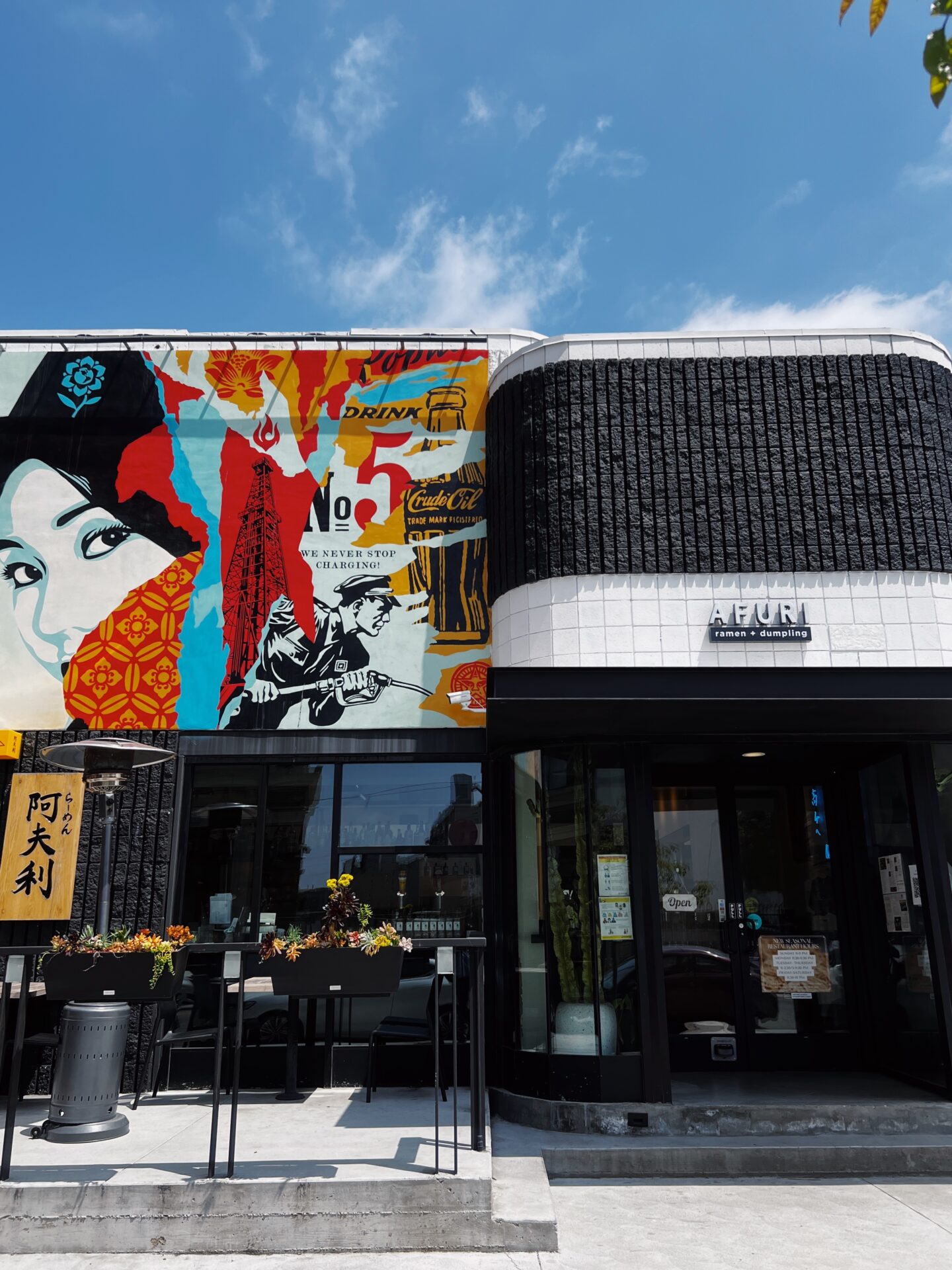 Caldo Verde
Caldo Verde, a charming Portuguese restaurant in downtown Los Angeles, offers a delightful array of traditional dishes and a $65 three-course Dine LA menu. The creative collaboration between James Beard Award-winning Chef Suzanne Goin and Restaurateur Caroline Styne results in a menu that artfully fuses Portuguese flavors with Californian panache.
The Dine LA menu showcases a range of Portuguese-inspired dishes, encompassing salad selections, main courses like prawns with local greens or braised beef cheek coçoila, and tempting desserts such as chocolate & cherry sorbet or chai croissant pudding. During my visit, I savored the Citrus + Winter Chicories salad, the Prawns + Local Greens, and the Chai Croissant Pudding. While the prawns could have been more substantial, the flavors were outstanding. The warm and attentive service from the staff, paired with the restaurant's tasteful decor, culminated in a delightful dining experience.
In conclusion, Caldo Verde's distinct flavors, comprehensive wine list, and skillfully crafted cocktails make it a must-visit destination during your Dine LA escapade.