With a handful of fresh ingredients, this creamy carrot and sweet potato soup is a quick, comforting and very satisfying healthy dish.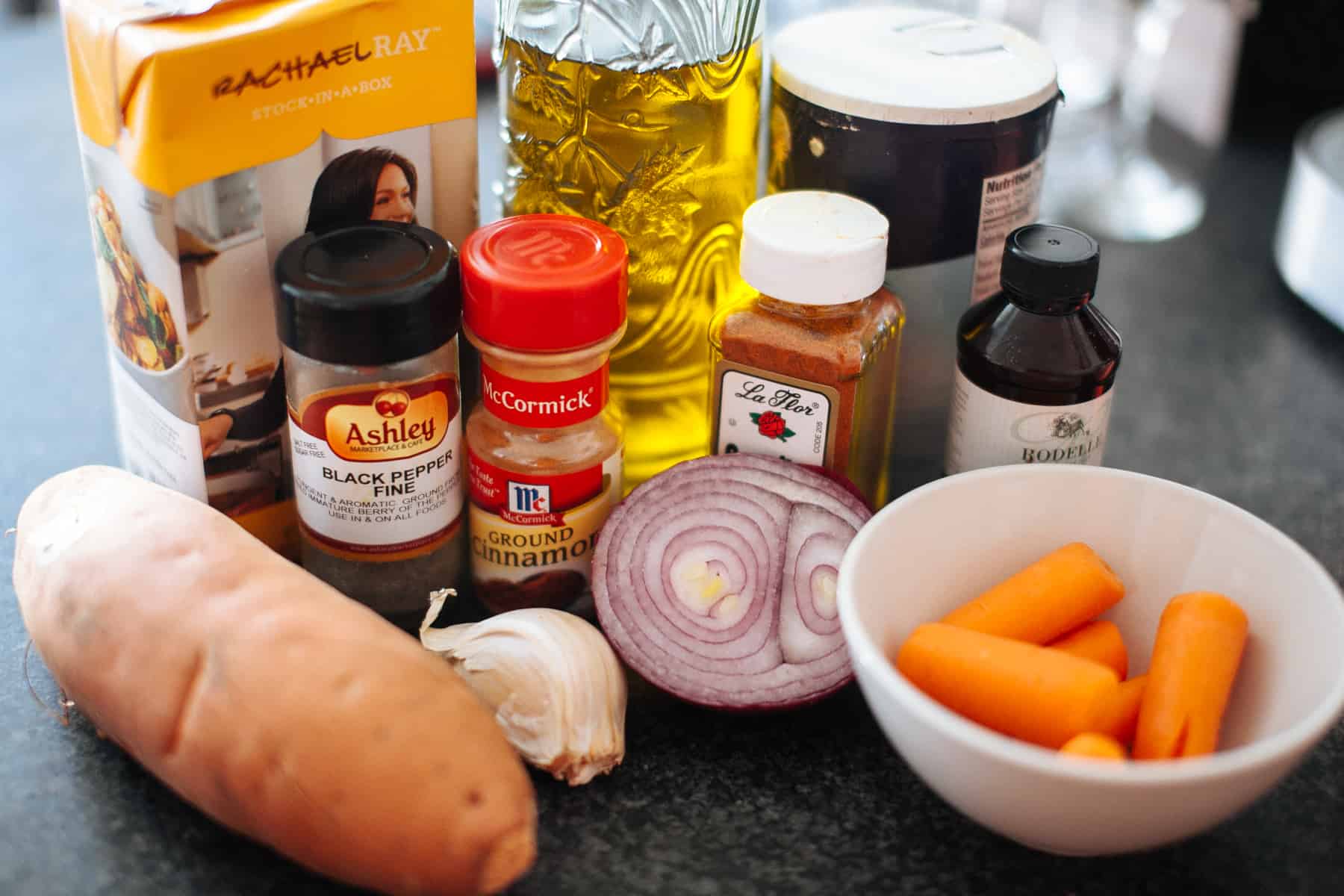 Ingredients
2 Tbs olive oil
1 small onion, diced
1-2 tsp salt
Freshly ground black pepper
1/2 tsp cinnamon
1 cloves garlic, chopped
2 sweet potatoes, peeled and cut into slices
8 fresh carrots diced
3 cups chicken stock
1 tsp paprika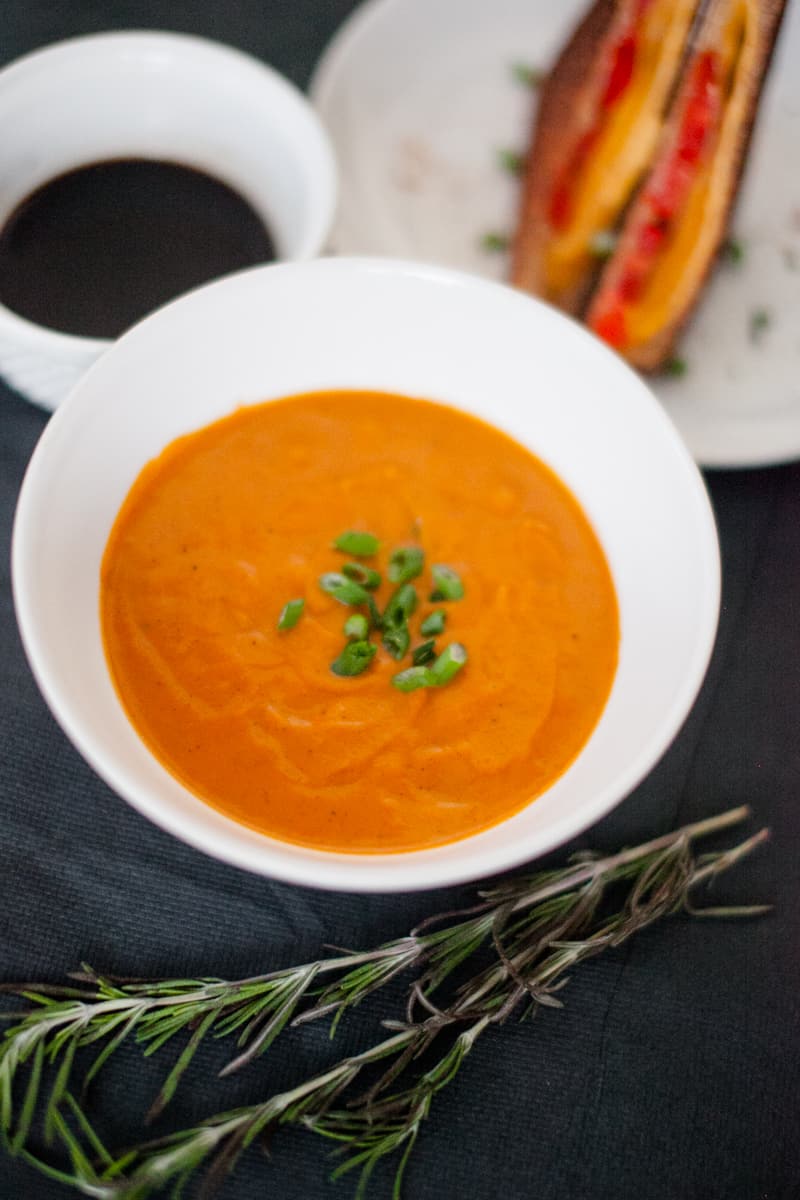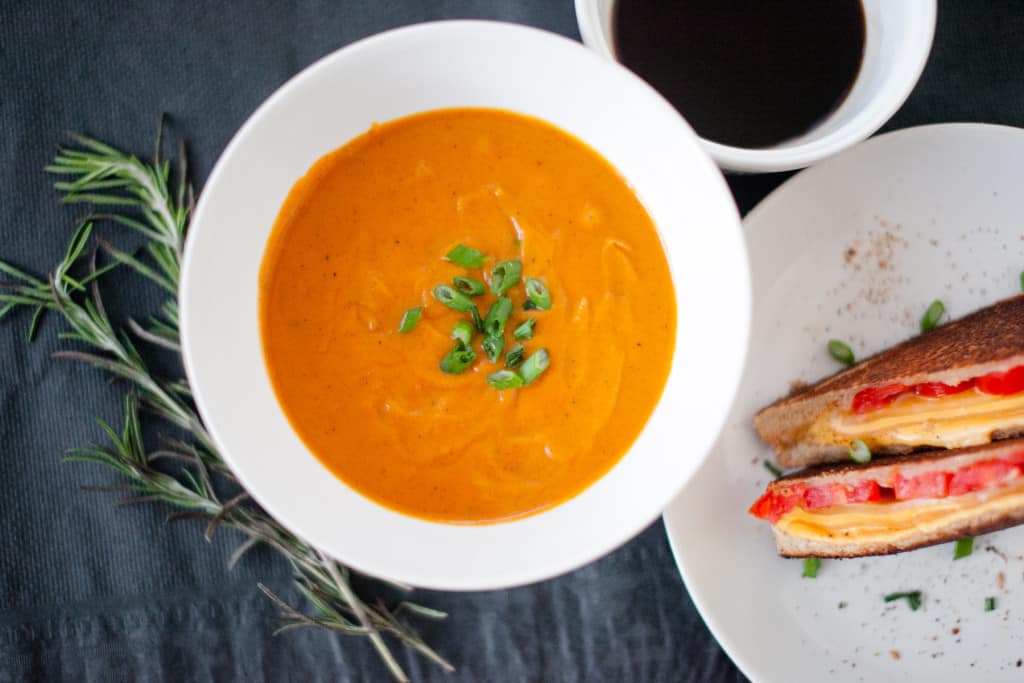 Instructions
In a large pot, heat oil over medium heat. Add onion and garlic, and season lightly with salt and pepper. Cook for about 2-3 minutes.
Add in sweet potatoes, carrots, stock, cinnamon, and paprika. Bring the mixture to a boil. Reduce the heat and simmer for 20-25 minutes. Check at the 20-minute mark and your sweet potatoes should be very tender. If not cook for another 5 minutes or until the potatoes are tender.
Using a blender or food processor, blend the mixture. You can add additional stock while blending if the mixture is to thick. Pour the blended mixture back into the pot. Add a pinch of salt and pepper.
Serve immediately while it's hot. This dish is great served with a grilled cheese sandwich.
Enjoy! Make sure you tag #DinnerWithTayo, I would love to see your dish.