Start your day off on the right foot with this delicious and healthy loaded sweet potato breakfast. Baked sweet potatoes are topped with homemade avocado salsa, including fresh tomatoes, onions, and avocado, for a burst of flavor and nutrition. The addition of a perfectly cooked egg and a sprinkle of cheese make this breakfast both satisfying and filling. Perfect for busy mornings or a weekend brunch, this dish is sure to become a favorite in your breakfast repertoire.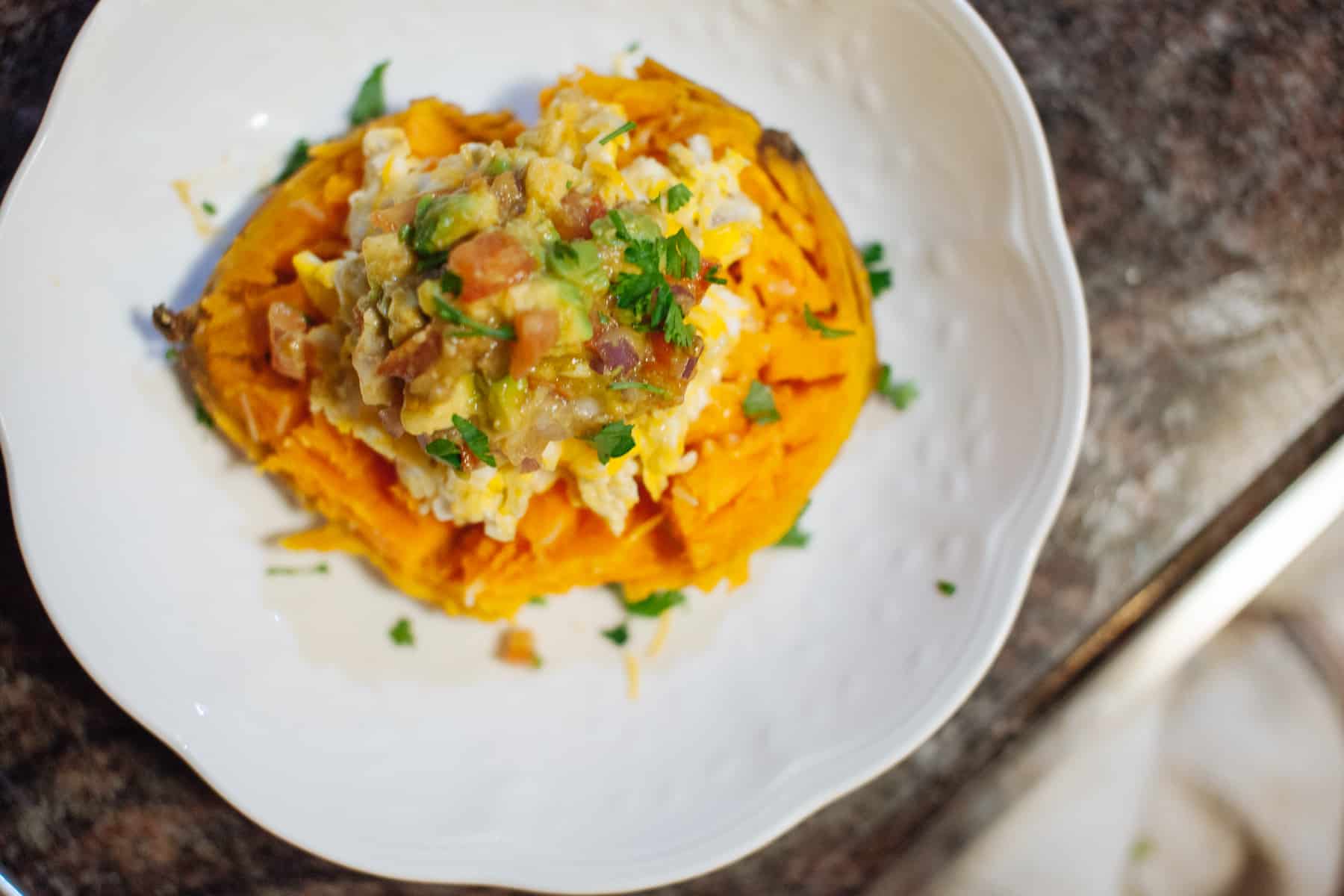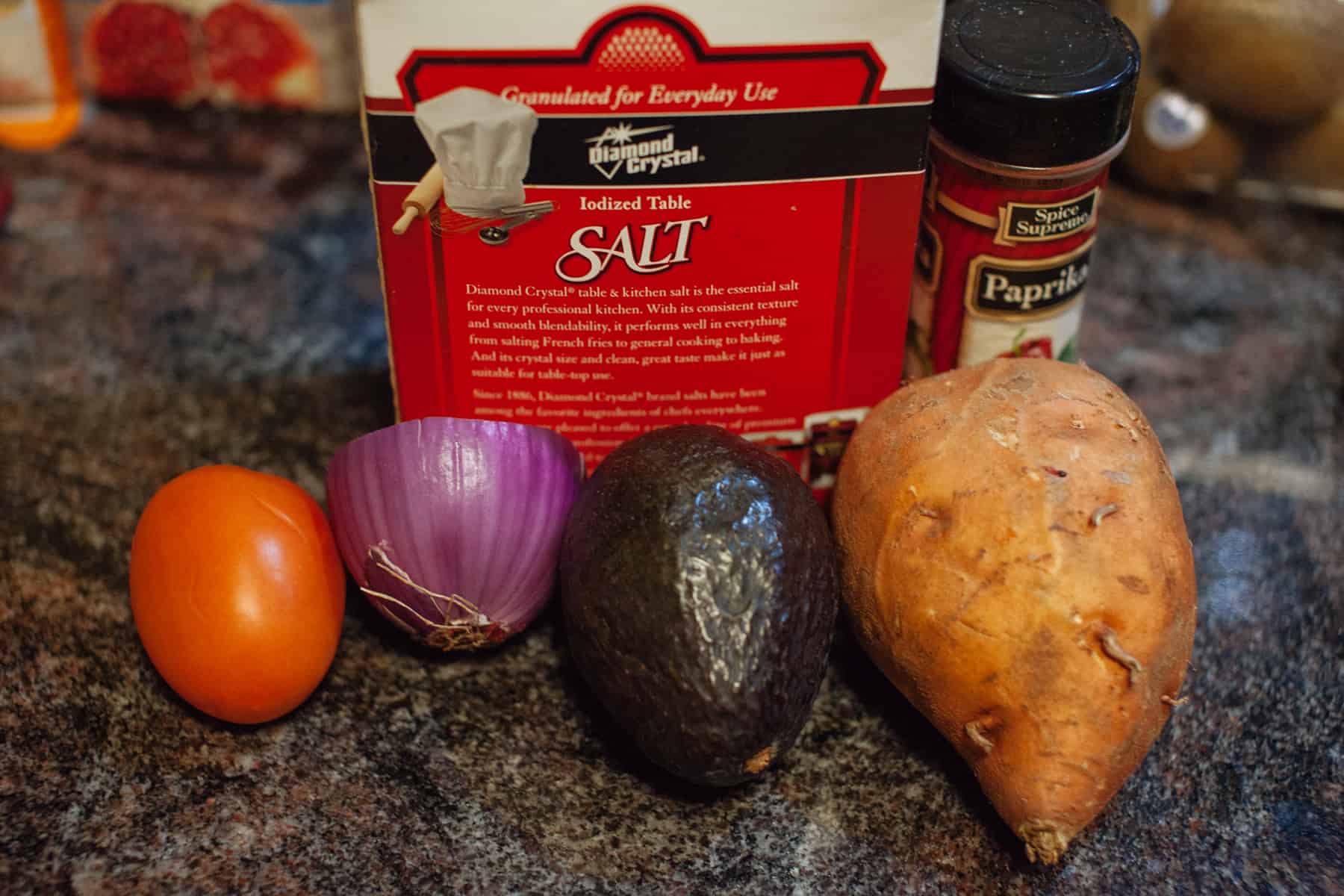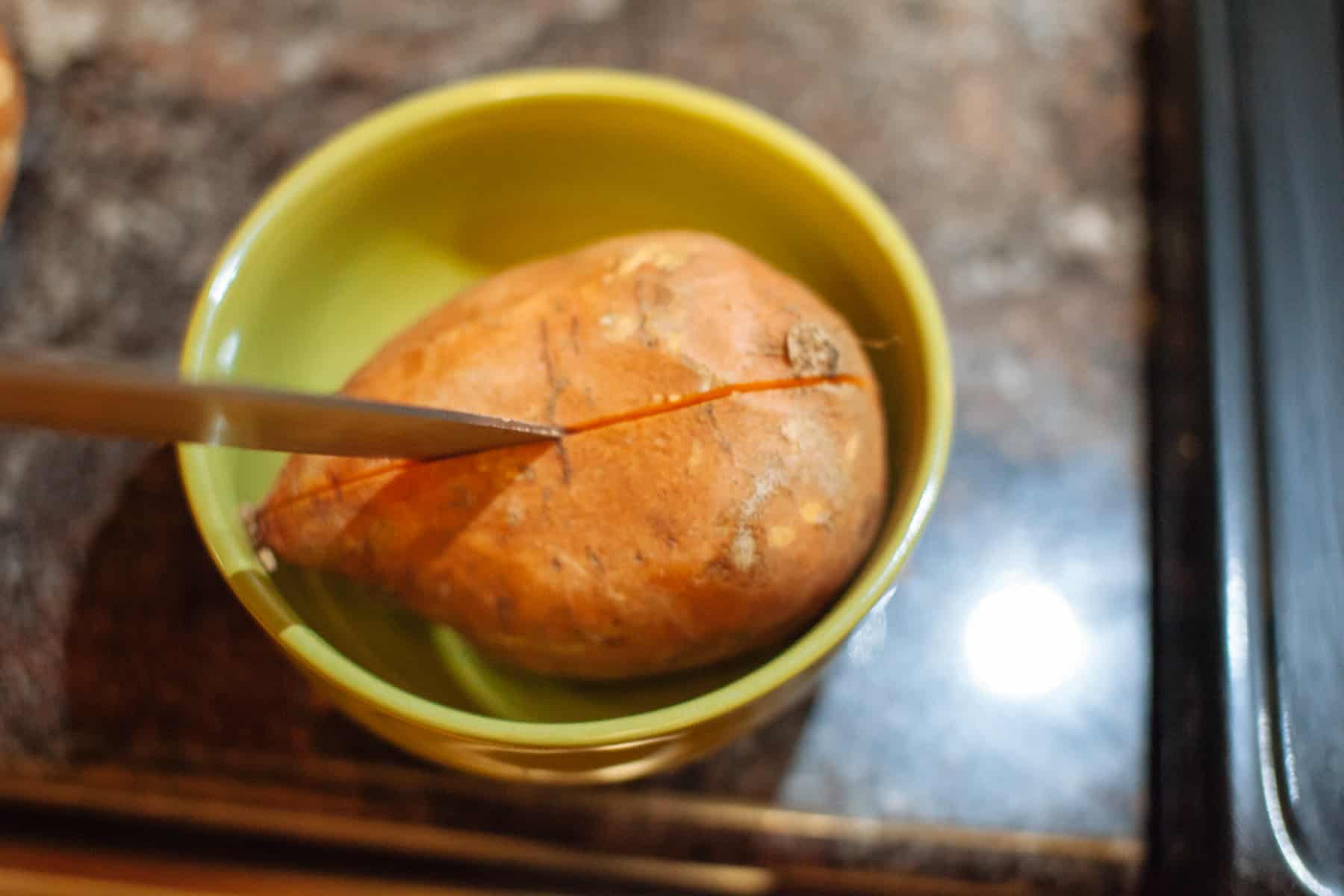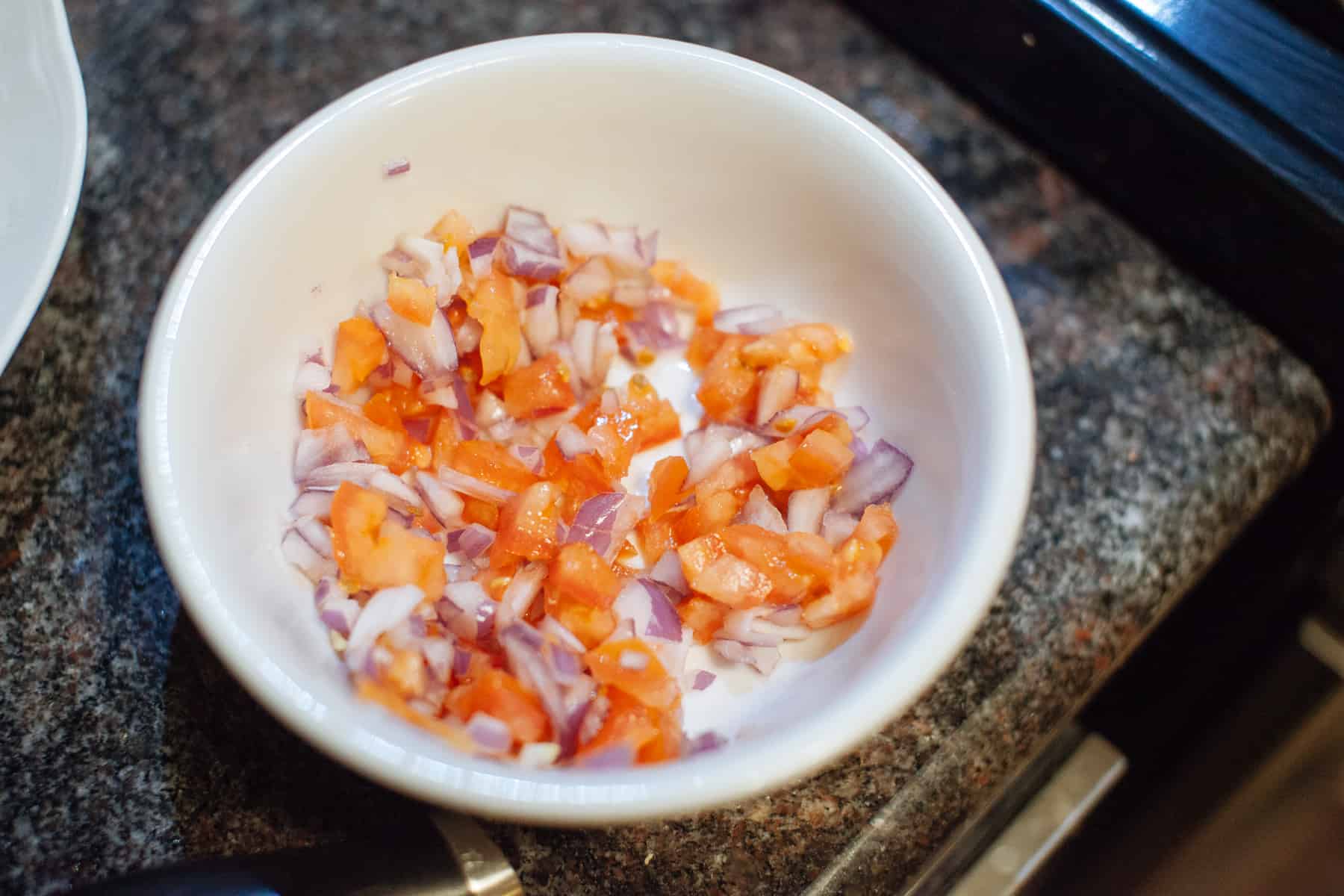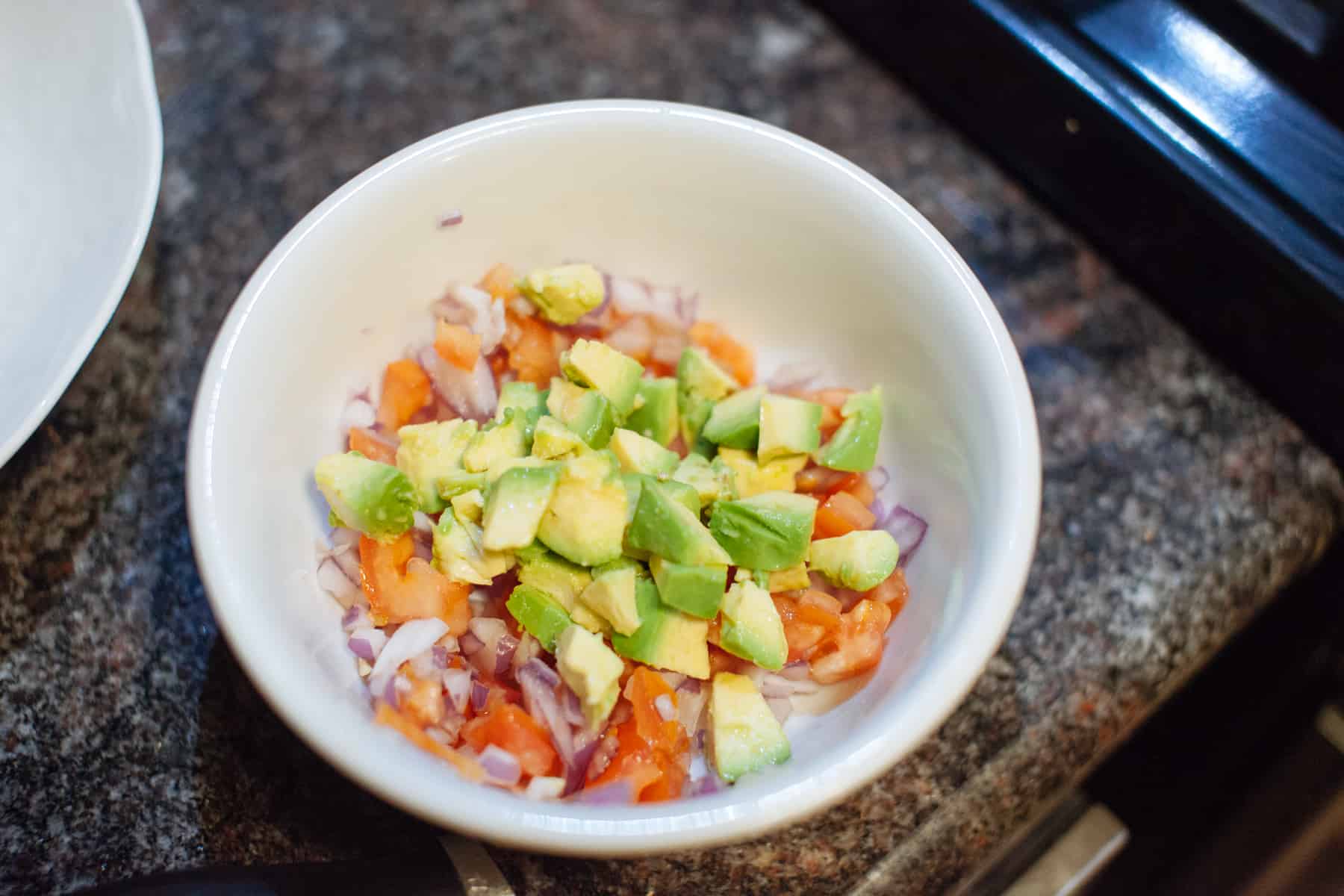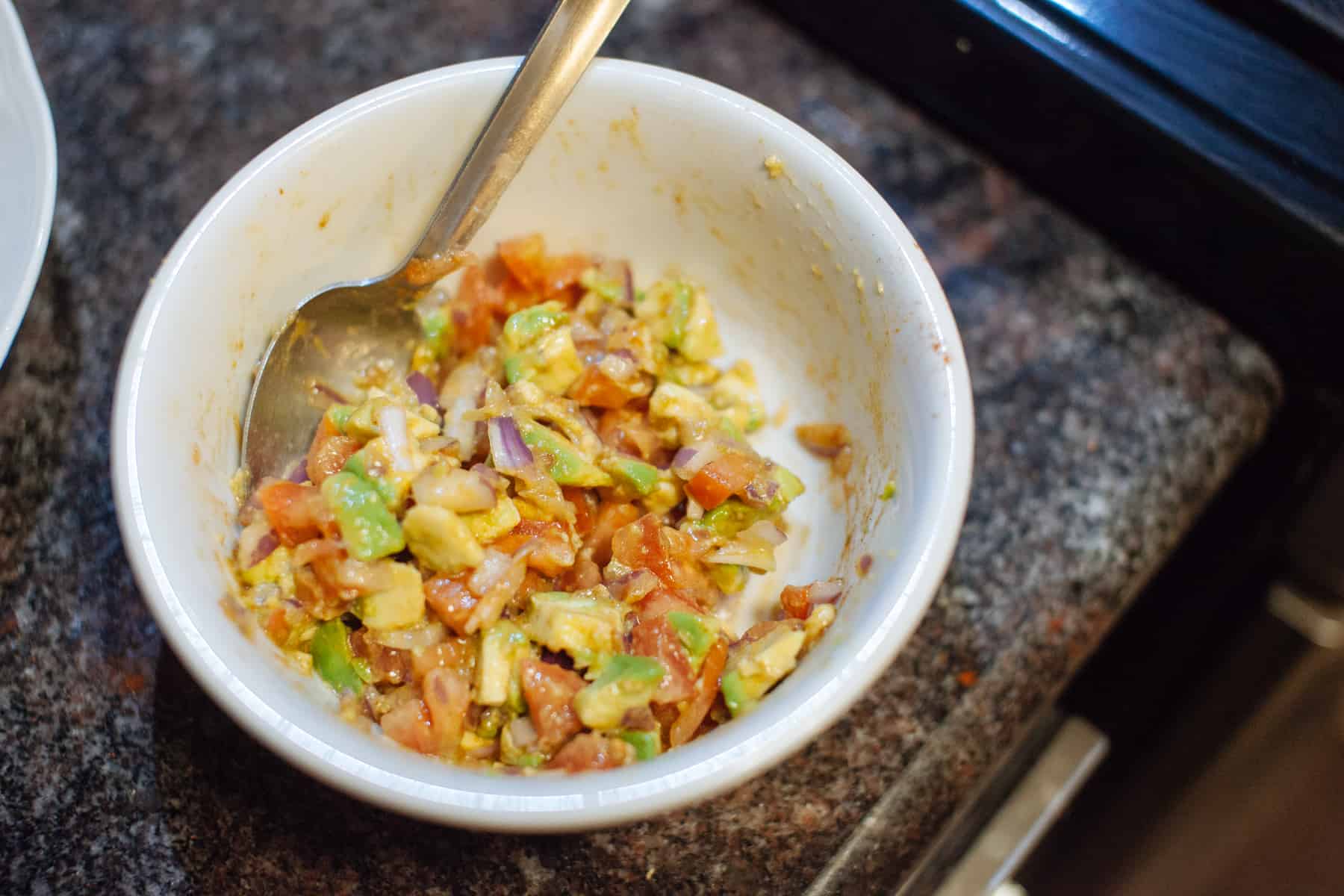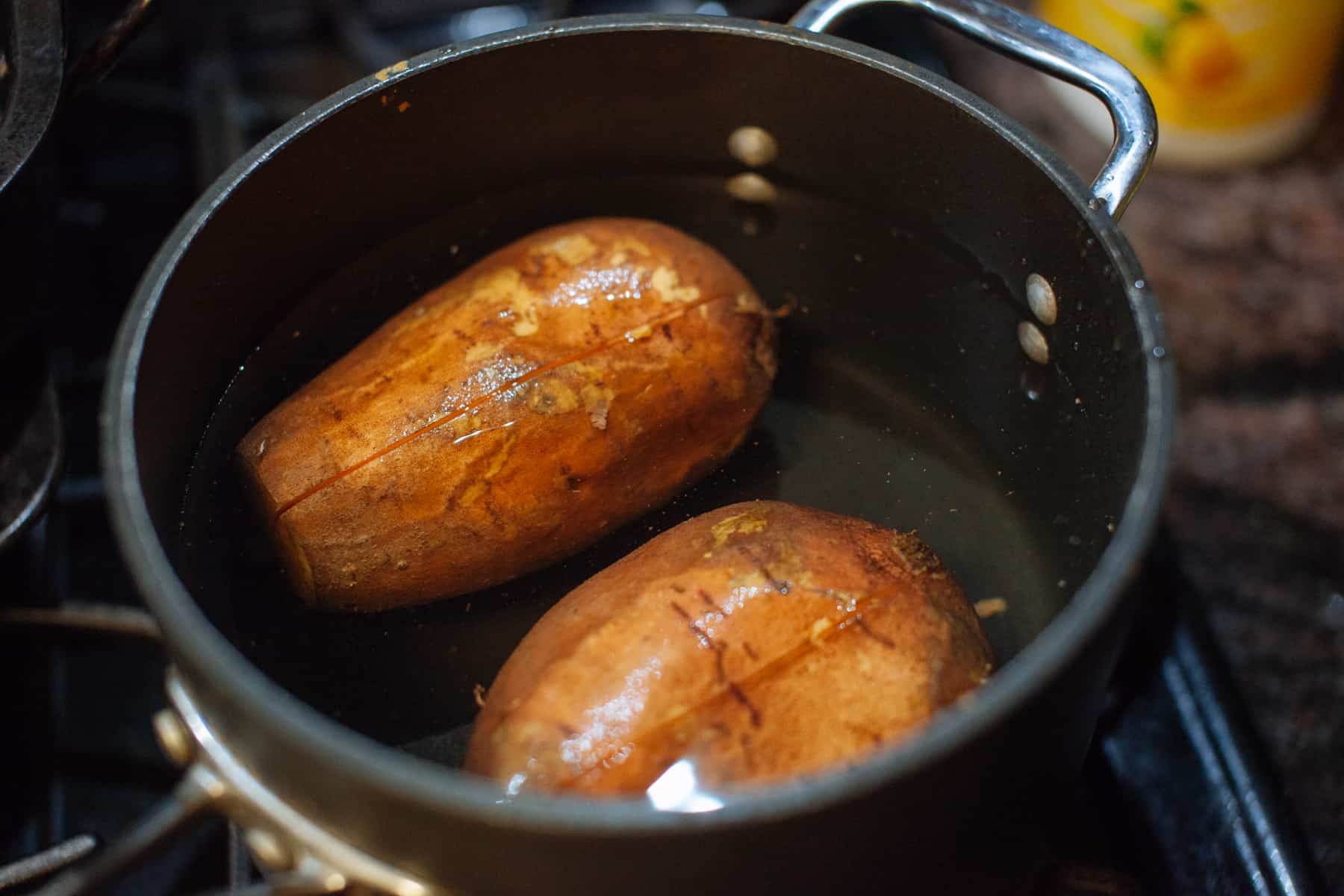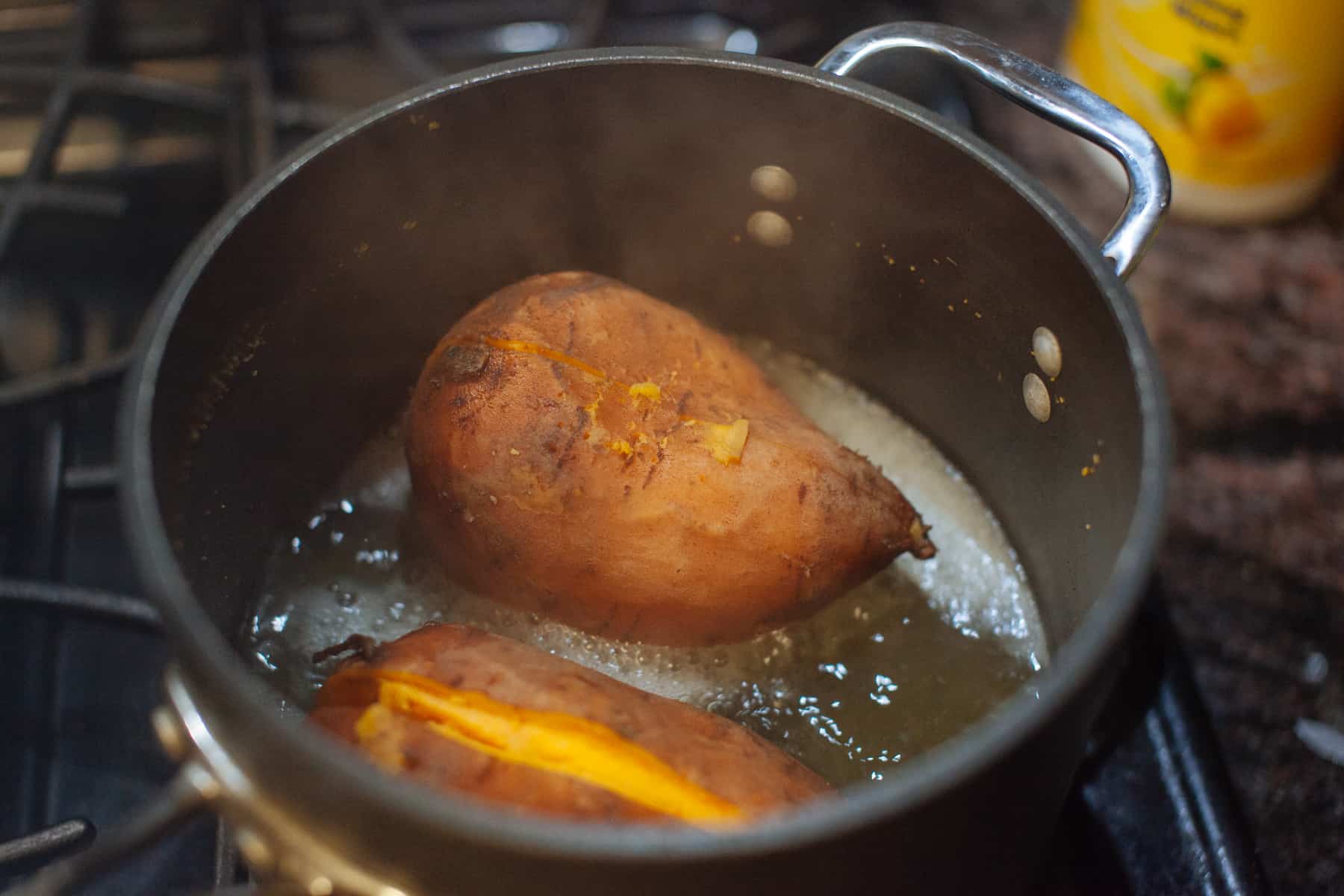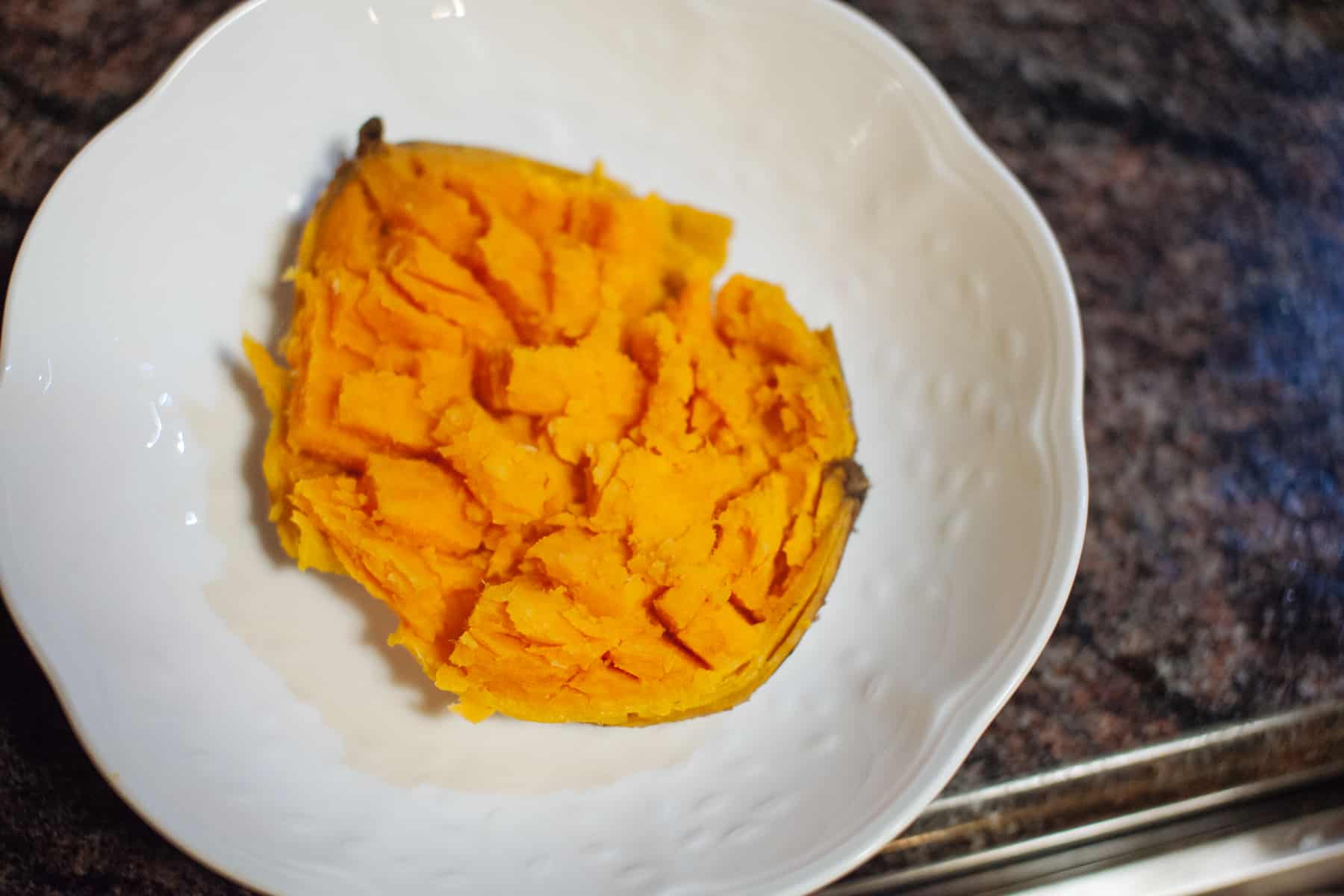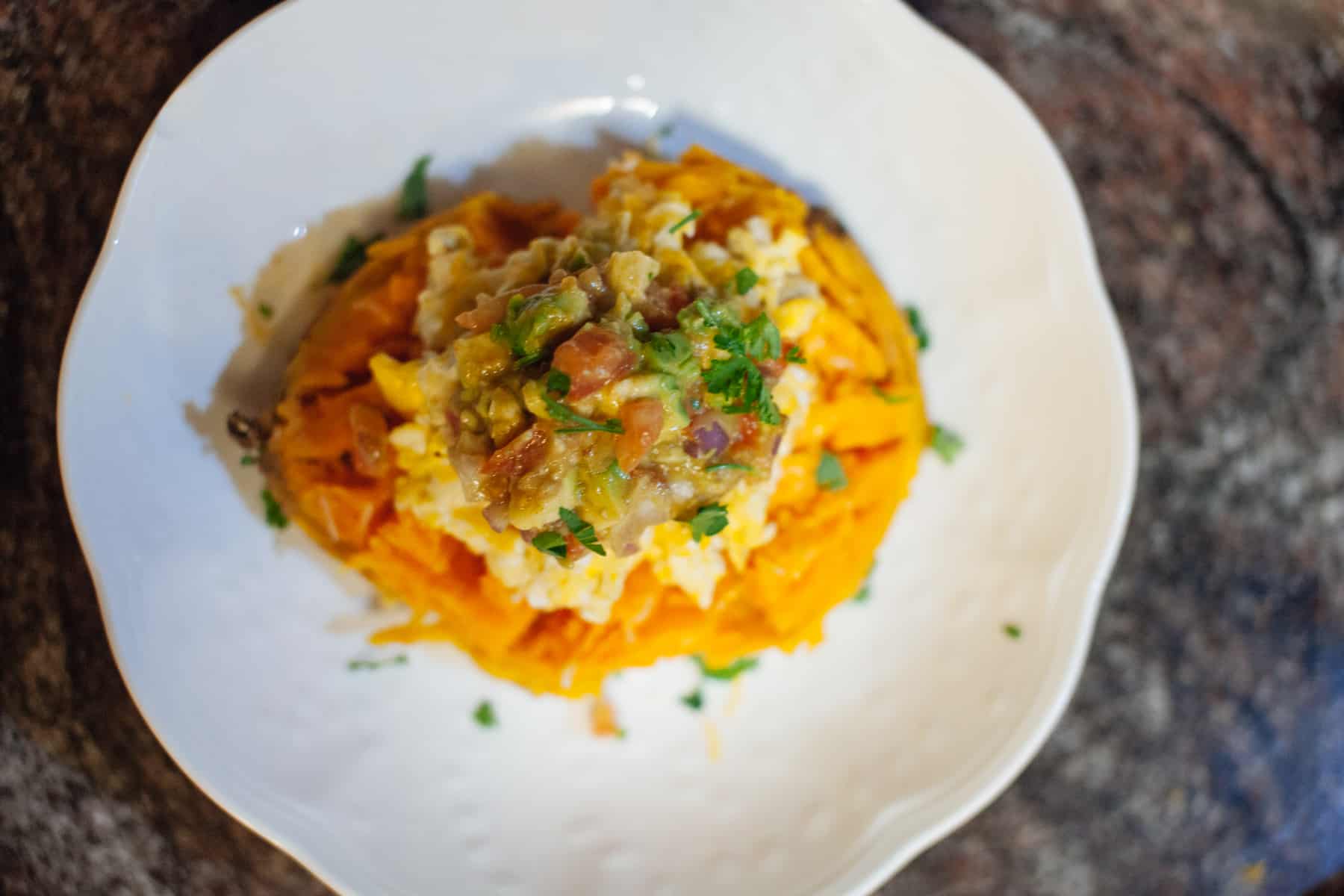 Ingredients
2 sweet potatoes
Avocado
1 tsp salt
1 tsp paprika pepper
half onion finely diced
Cherry tomatoes
1 Tbs olive oil
Cheddar jack cheese (optional for eggs)
3 eggs
Instructions
Cut the potatoes in half and place in a large pot of boiling water. Cook the potatoes until they are tender (about 30 minutes)
Prior to the potatoes are done, cut up the tomatoes in half. Dice the onion and avocados. Mix together in a bowl, add in salt, pepper and olive oil.
Fry your eggs scrambled, add in a pinch of salt for taste.
Once the sweet potatoes are done, place the potatoes in serving plate. With a knife, gently slice the potatoes in a horizontal and vertical line (cube like form). Making sure not to cut through the bottom of the potatoes.
Top the potatoes with eggs, cheese (if needed), and avocado tomato mix.
Enjoy! Make sure you tag #DinnerWithTayo, I would love to see your dish.