These oven-baked Thai BBQ style wings are simple to make and are full of bold and mouthwatering flavors you simply can't resist.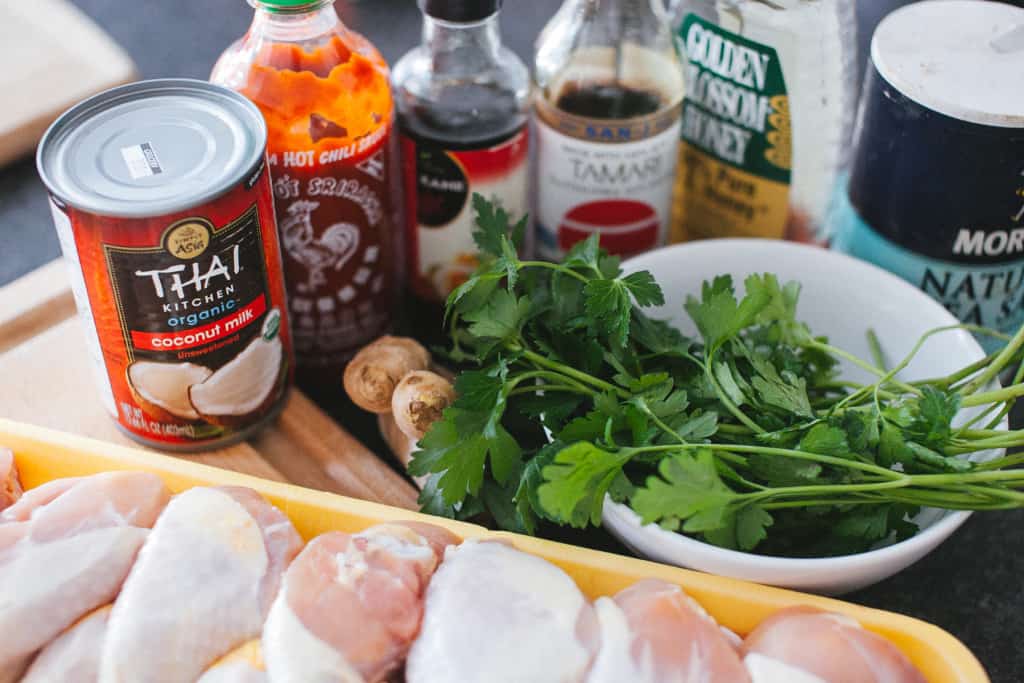 Ingredients
12 pieces of chicken drumsticks (skinless)
1/4 cup soy sauce
1/4 sriracha sauce
1 can of thai coconut milk (unsweetened)
1 Tbsp fish sauce
1/4 cup of brown sugar
1/2 cup roughly chopped fresh cilantro
1 (2-inch) piece fresh ginger, peeled and grated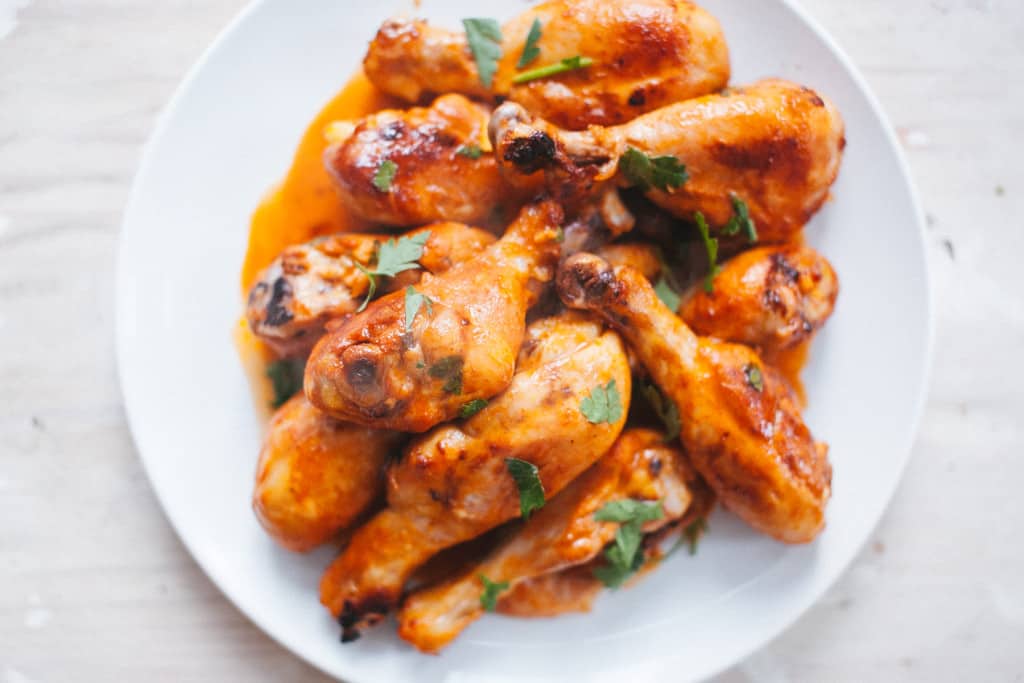 Instructions
In a large bowl, stir together fish sauce, soy sauce, coconut milk, ginger, Sriracha, and sugar. Stir together gentle. Heat the sauce up in the microwave for 1- 2 minutes and continue to stir until the sauce blends together.
Add chicken evenly in 2 ziploc bag, adding sauce in both bags and toss to coat. Cover and refrigerate for at least 2-4 hours (to maximize the flavors, 8 hours or better overnight)
Preheat the oven at 400 degrees. Spray a pan with non stick spray. Add the chicken and bake for 20-30 minutes.
Flipping occasionally, until the drumsticks are cooked through. (Dark meat will take longer to cook than light meat.)
Once ready, transfer to a platter, scatter cilantro over hot chicken and serve sauce (Like chili or sauce), steamed rice and or steamed veggies.
Enjoy! Make sure you tag #DinnerWithTayo, I would love to see your dish.