This cajun shrimp wrap is a light healthy meal that's packed with flavor, taste and is one of the easiest recipes you can make.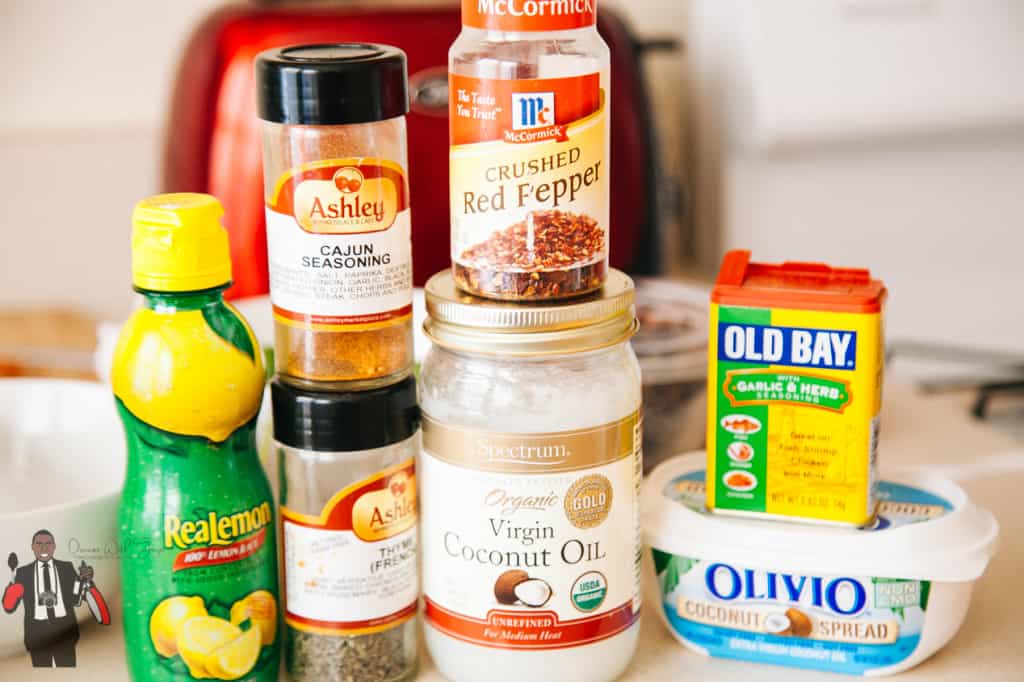 Ingredients
1 lb of Large Shrimp
1Tbsp Cajun Seasoning
1 tsp Thyme seasoning
1 tsp lemon juice
1 tsp crushed red peppers
1 tbsp old bay seasoning
1 tbsp Olivio Coconut Spread
1 tbsp Coconut Oil
Wild Rice
Diced tomatoes
Diced broccoli
Spinach
Salad sprouts
Sundry tomato basil wrap or wrap of your choice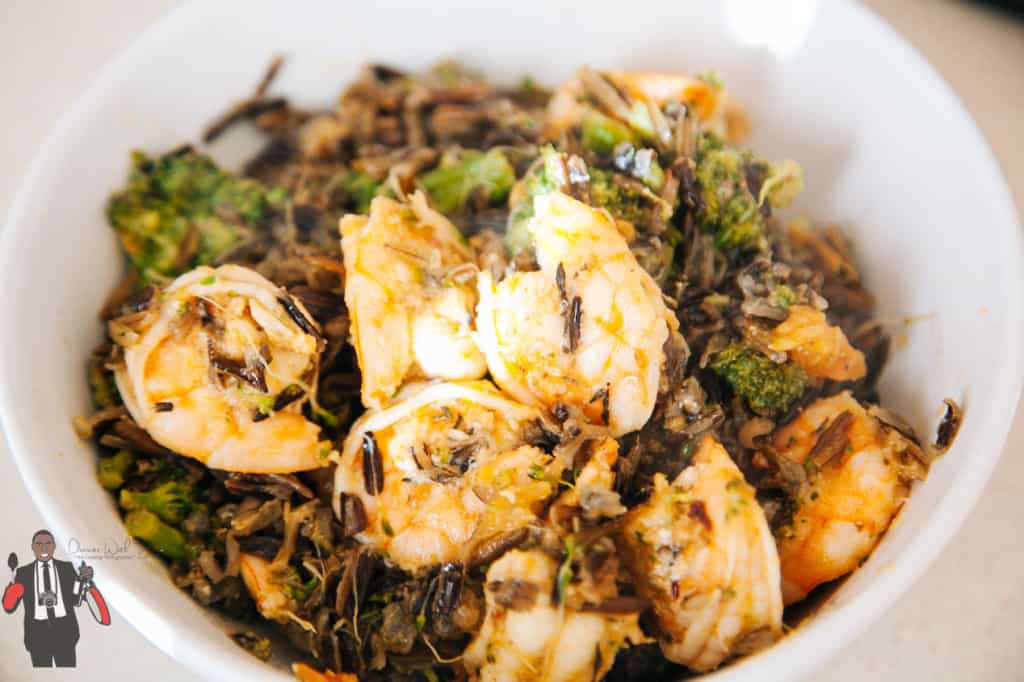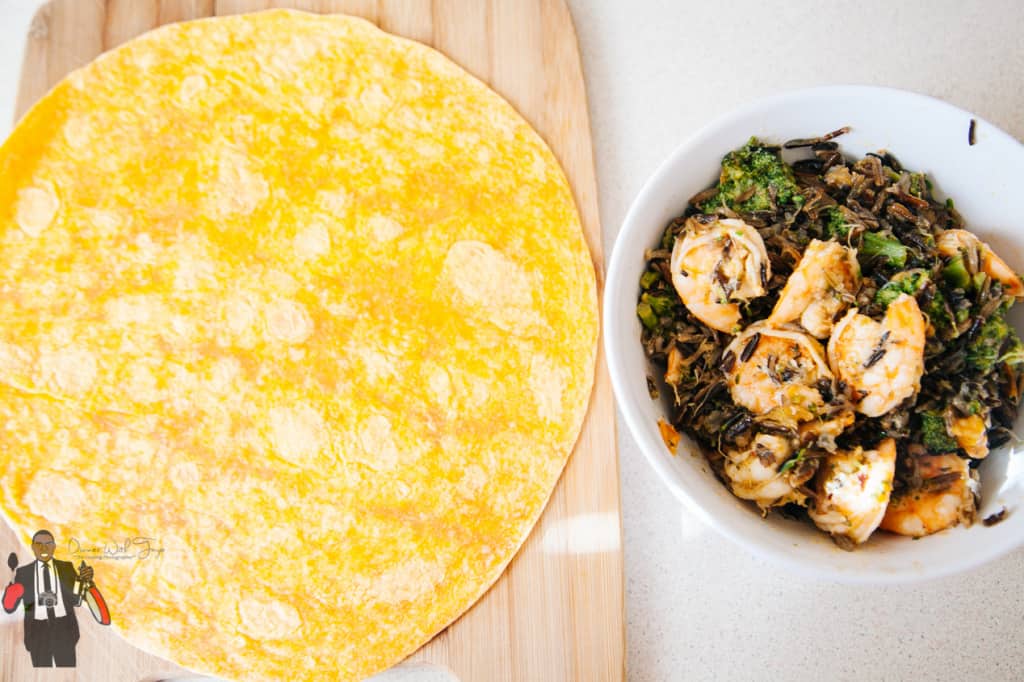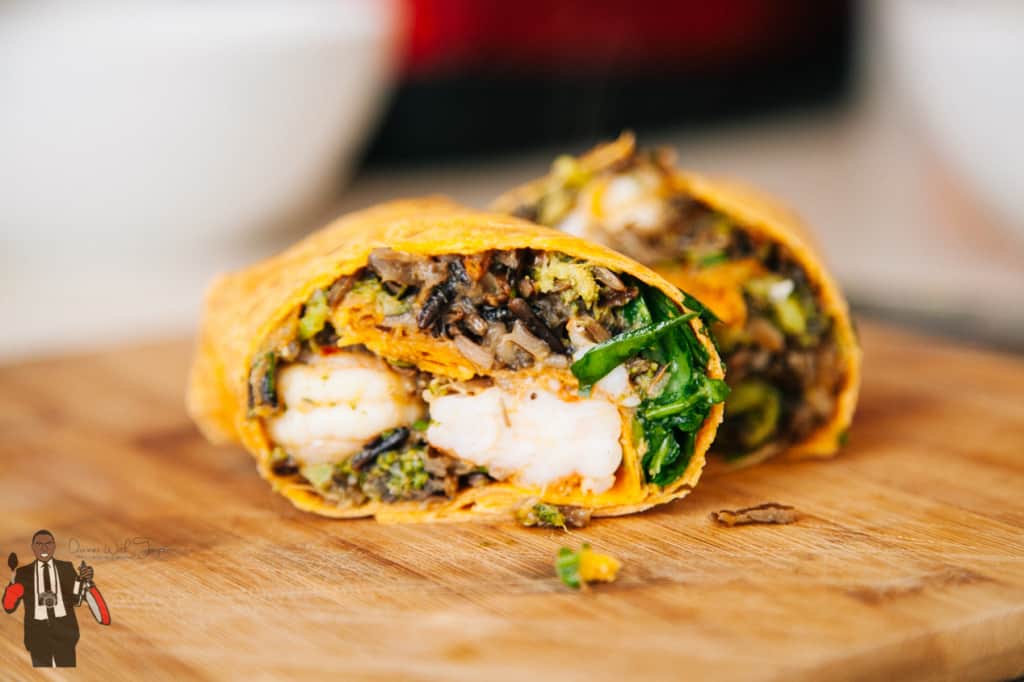 Instructions
Cook the wild rice as following on the instruction box.
In a pot, add 2 cups of water and boil broccoli on medium-high heat for about 15 minutes or until they are soft. (Cover the pot up).
Peel and clean your shrimp before seasoning. If your shrimp are already cleaned, you can go ahead and start seasoning. In a bowl add thyme, cajun seasoning, old bay, coconut spread, red crushed peppers, and lemon juice. Mix together and allow to marinate for about 20-30 minutes.
In a frying skillet, add coconut oil, then add tomatoes, and the broccoli. Add a tsp of cajun and old bay seasoning and stir together. Let this cook for 3 minutes.
Add (cooked) wild rice, shrimp, and salad sprouts. Cook for 5 minutes and gently stir.
Prepare your wrap, add diced spinach, and your cajun rice & shrimp mix. Gentle wrap it up, cut, serve, and enjoy.
If you make this dish, don't forget to use the hashtag: #DinnerWithTayo. Thank you.