If you're a fan of salmon and love a little bit of spice, then this Baked Chili Lime Sockeye Salmon recipe is just what you need. The combination of spicy chili and zesty lime give this salmon dish a delicious and flavorful kick, while the sockeye salmon is rich and succulent, making it the perfect choice for this recipe. Baking the salmon is an easy and healthy cooking method that ensures the fish remains moist and tender while still retaining all of its natural flavors. Whether you're looking for a quick and easy weeknight dinner or a special dish to impress your guests, this Baked Chili Lime Sockeye Salmon recipe is sure to be a hit. So why not give it a try today and enjoy the delicious flavors of this amazing dish!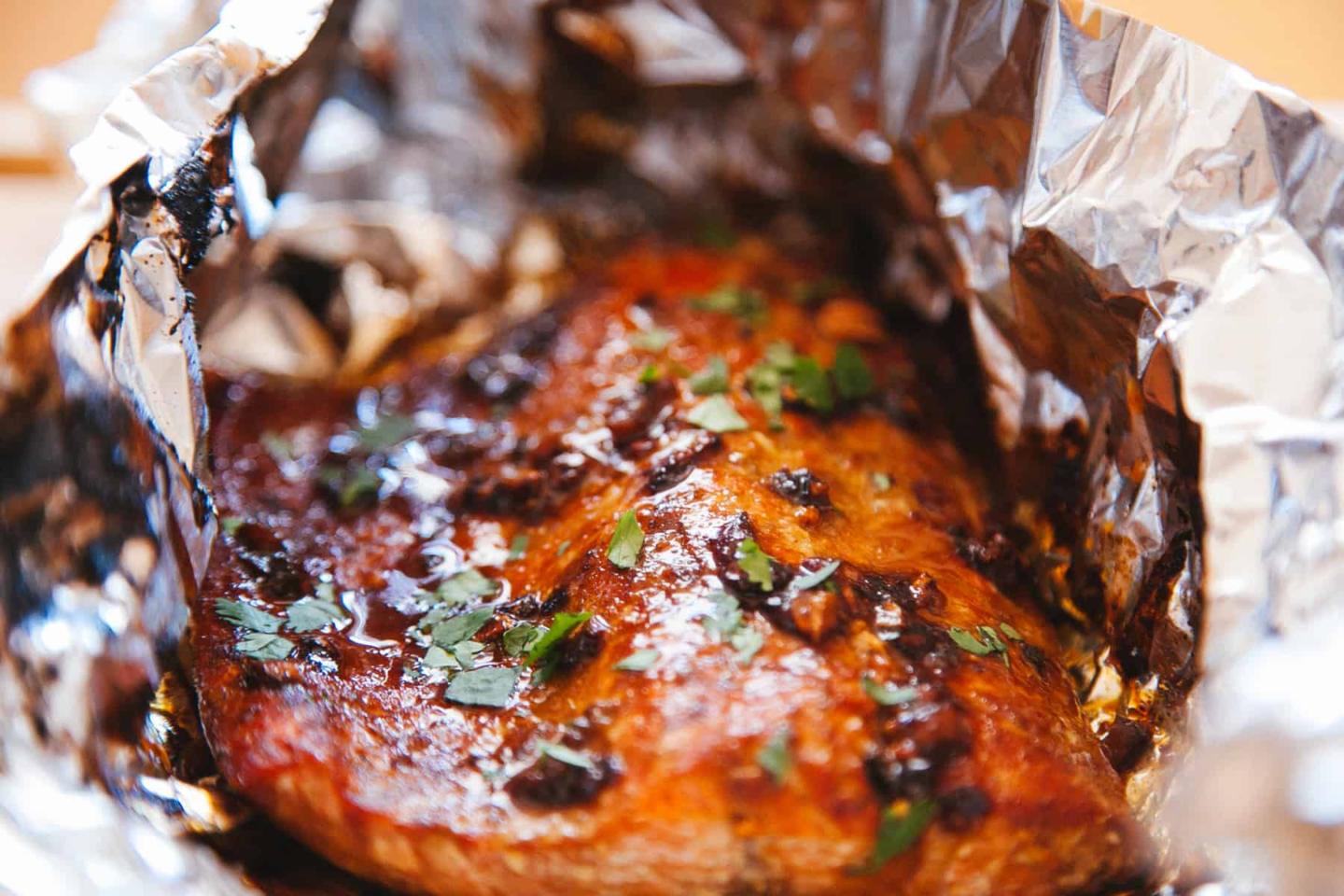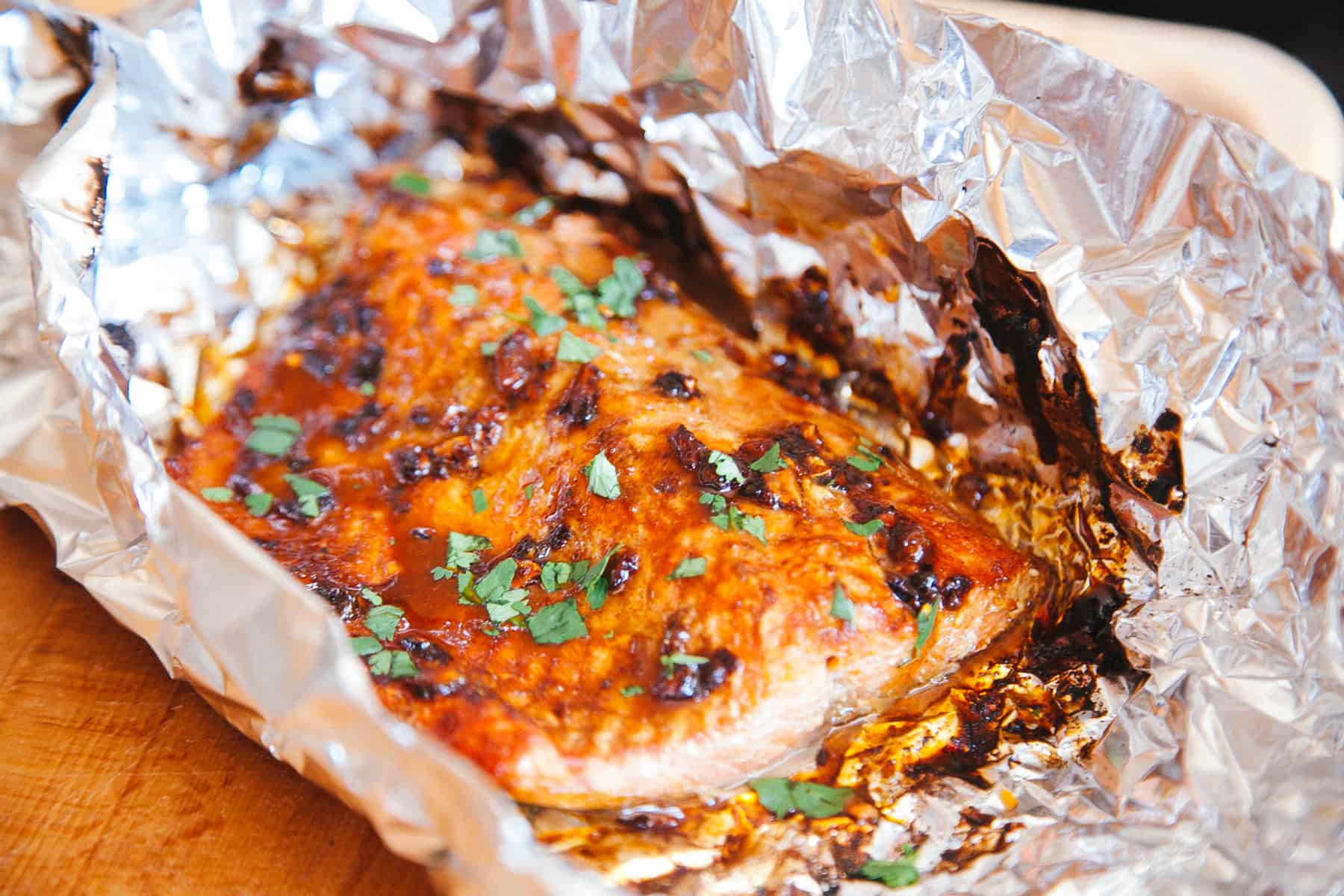 Ingredients
1 pound sockeye (wild caught)*
2 tablespoons lime juice + 1 teaspoon lime zest
¼ teaspoon red pepper flakes
3-4 teaspoons honey
1 clove garlic, minced
2 teaspoon salt
2 tablespoons cold butter, cubed
½ teaspoon cumin powder
½ teaspoon chipotle chili powder
1 tablespoon cilantro, chopped
Instructions
Preheat the oven to 375ºF.
In a saucepan over medium heat, combine the lime juice, red pepper flakes, honey, garlic, and salt. Allow the lime juice to reduce to 1 tablespoon. Add in 2 tablespoon of butter, remove pan from heat and swirl so the butter starts to melt. Place back on the heat for a few seconds, removed and continue to swirl until butter completely melts. When butter is completely melted, remove sauce from stove.
Place the salmon in a piece of foil, fold and seal. Brush the salmon with the lime butter sauce. Season with the cumin powder, lime zest, and chili powder. Cover the salmon with the foil so that all sides are properly closed so the sauce does not leak.
Bake the salmon for 12-14 minutes or until firm. Open the foil and allow the fish to broil under the broiler for 2-3 minutes, keeping an eye on it so the fish does not burn. Remove from oven, top with chopped cilantro.
Serve immediately with rice or side of choice.
Enjoy and don't forget to tag #Dinnerwithtayo.