These shrimp and chicken tacos with mango salsa are refreshing and will be a new favorite and game changer for your next taco night.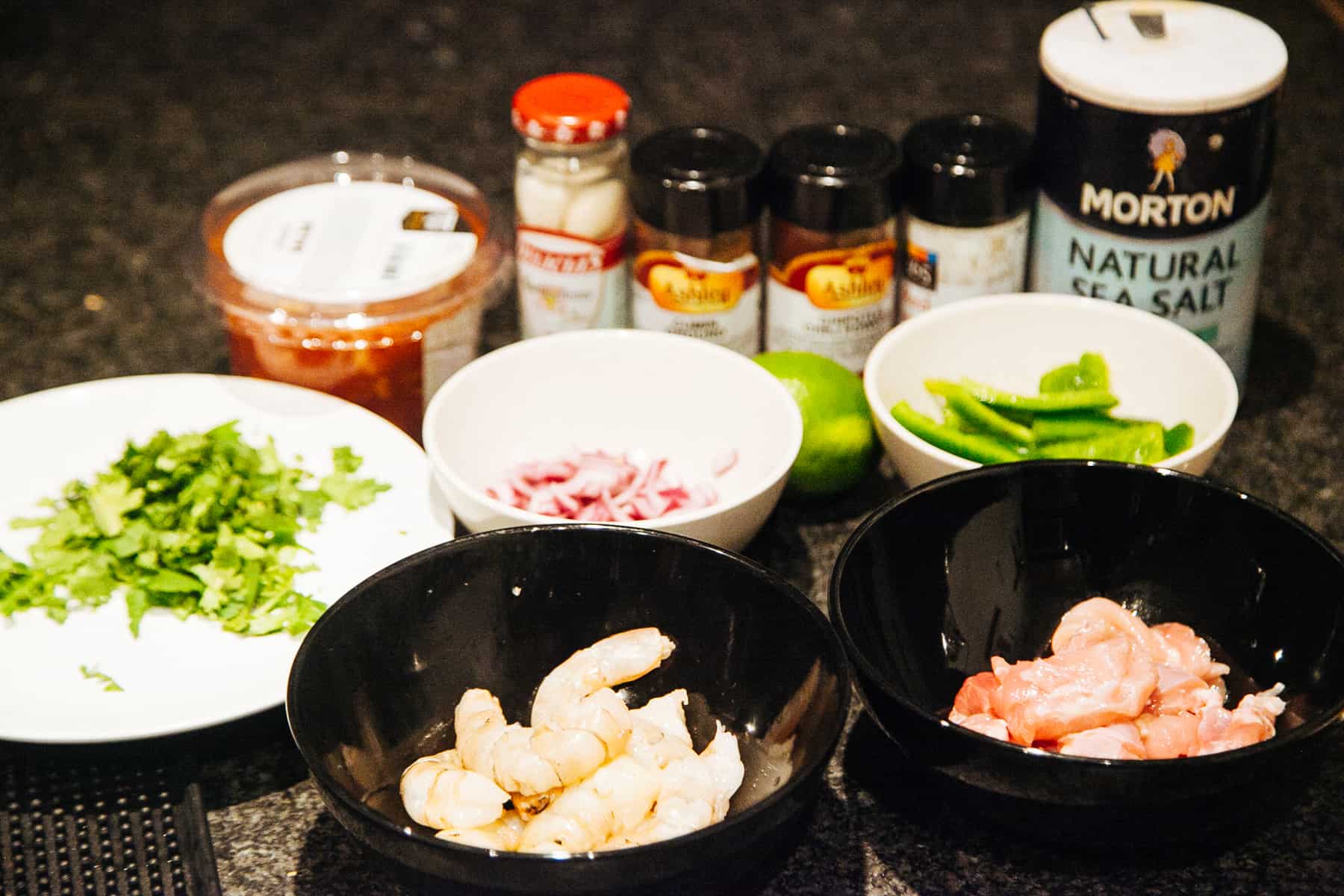 Ingredients
1/2 lb. boneless, skinless chicken breasts, sliced
8 jumbo shrimp
4 corn tortillas
2 cloves garlic, minced
lime juice
1 tsp lime zest
1 tsp chicken bouillon or salt
1/2 tsp red pepper flakes (optional)
1/2 tsp ground chili chipotle
Fresh cilantro, chopped (for garnish)
Mango Salsa
Mangoes
tomatoes
pinch of chicken bouillon or salt
onions
Fresh cilantro, chopped (for garnish)
Lime juice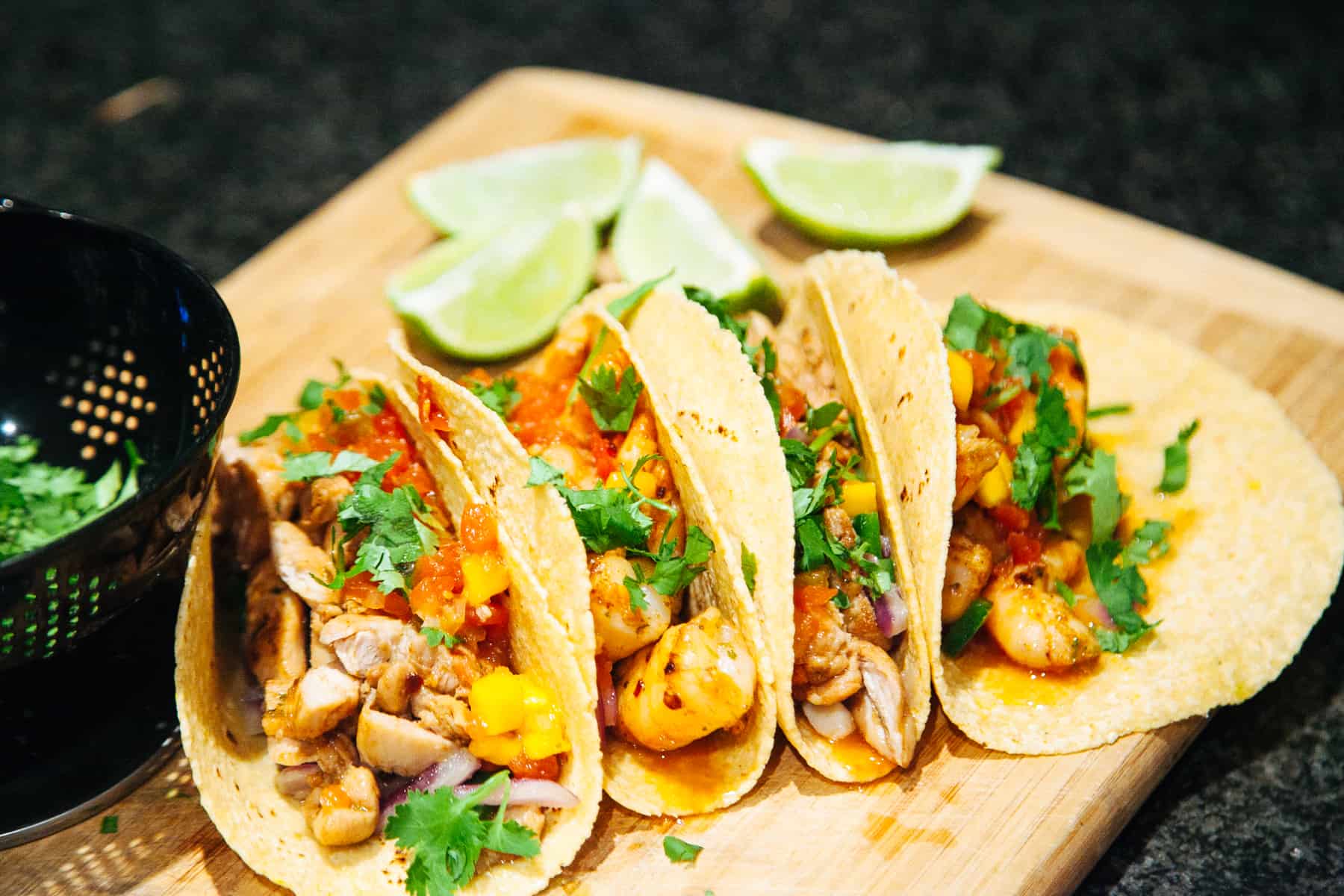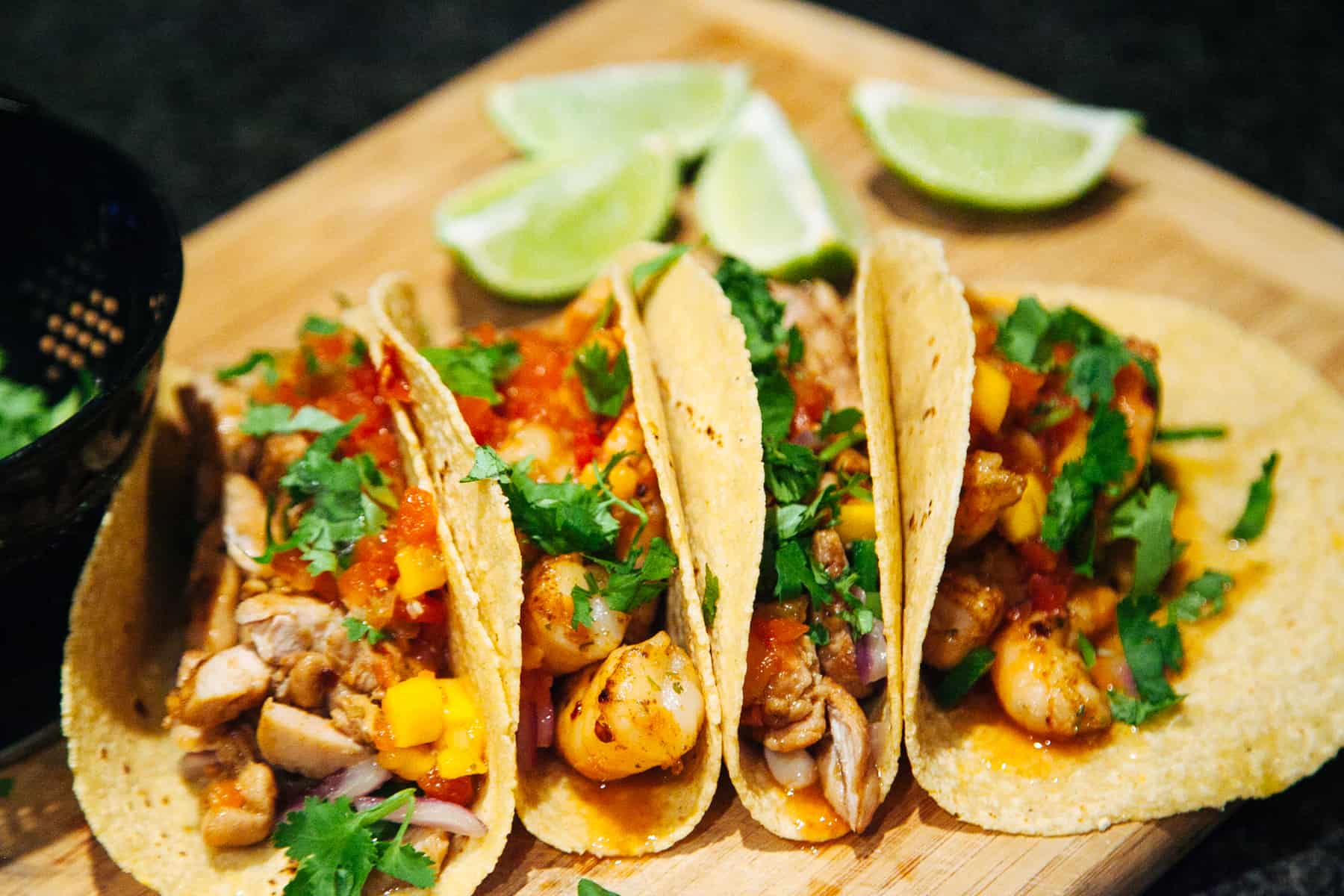 Instructions
Season the chicken and shrimp with chicken bouillon or salt, pepper, lime zest, and chili chipotle.
Add a tbsp of olive oil in a frying pan over medium heat. Cook the shrimp for about 5 minutes or until the shrimp are done. Transfer to a bowl and set aside.
Cook the chicken on both sides for about 6 minutes, or until chicken is done on the inside. Transfer to a cutting board and cut the chicken into pieces.
Mango salsa: dice up the mangoes, tomatoes, onions, and cilantro. add a pinch of salt and freshly squeezed lime juice. Mix everything together in a bowl.
Serve the chicken and shrimp in the tortillas. Top with mango salsa, and cilantro.
Enjoy! Make sure you tag #DinnerWithTayo, I would love to see your dish.