This slow cooked chicken tomato stew is like no other stew. The flavors and taste of this dish comes from Nigeria and the coastline of west Africa.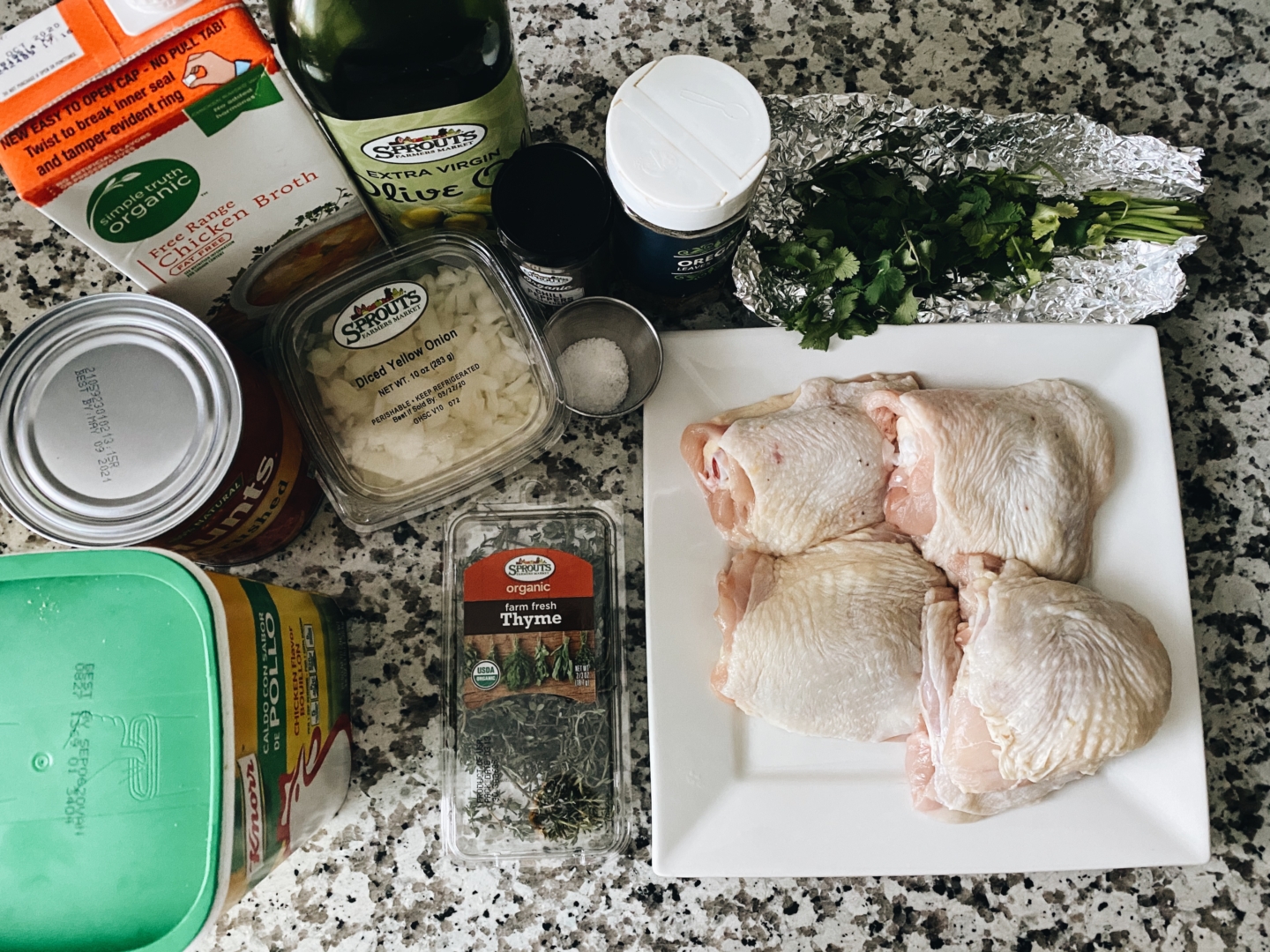 Ingredients
Chicken pieces (drumsticks and thighs)
1 28-ounce can crushed tomatoes
1 medium onion chopped
1-2 tbsp chicken bouillon
1 tsp ginger powder
1 tsp garlic powder
1/2 tsp thyme
Parsely, finely diced
1 tsp curry
1 tsp black pepper
1/2 cup olive oil
Salt
1 cup chicken broth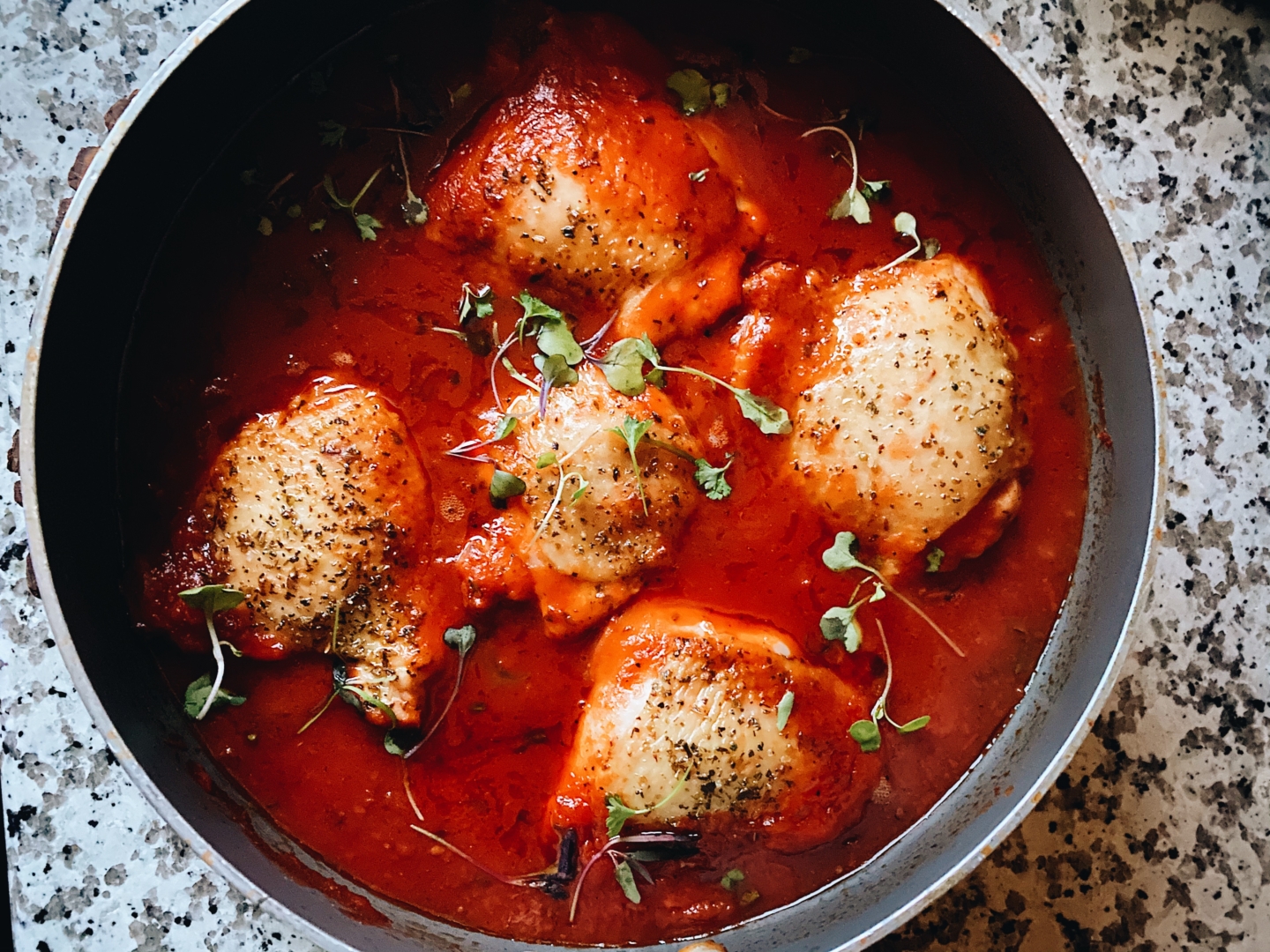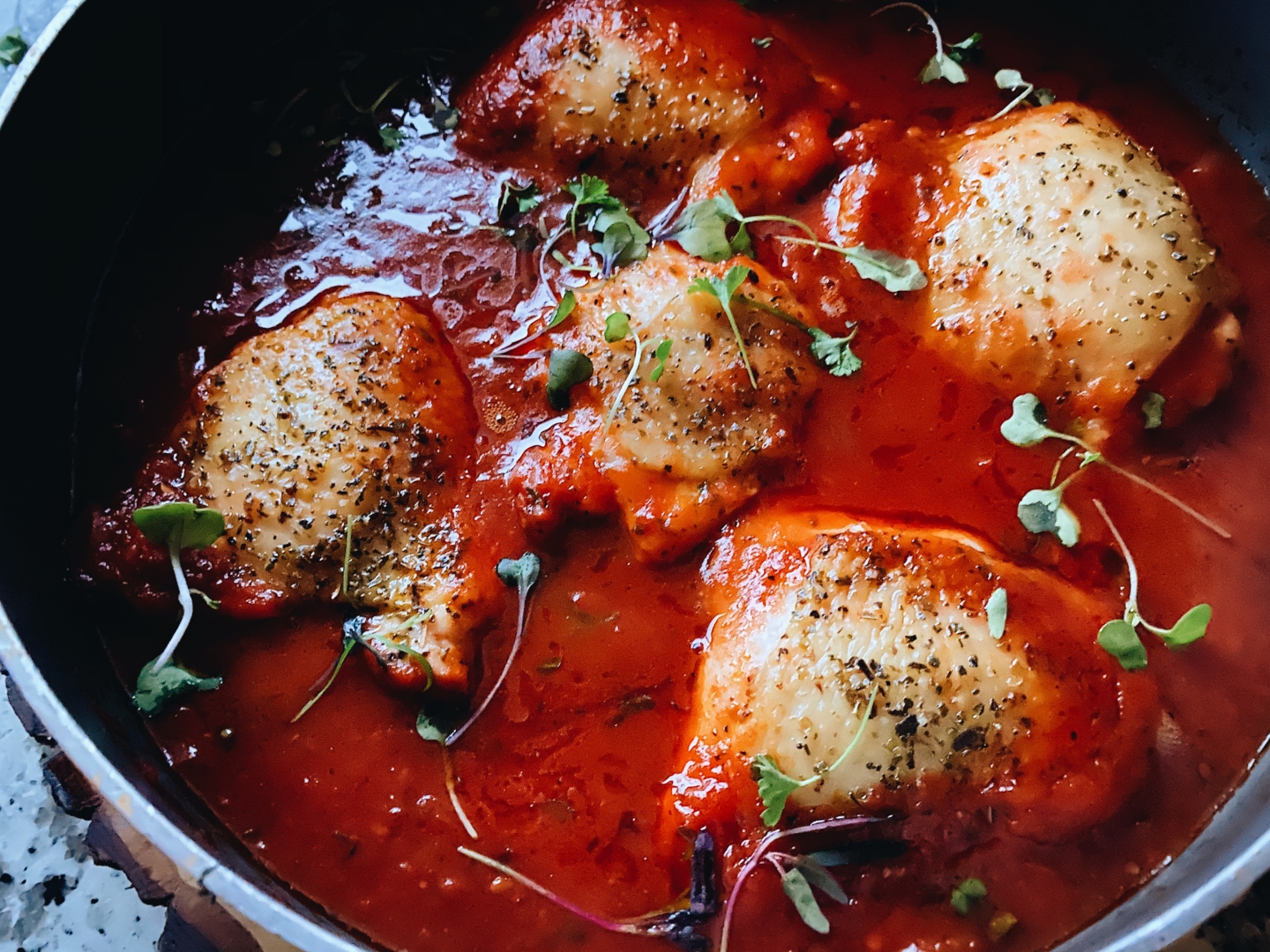 Instructions
Rinse the chicken and place on a sheet tray. Preheat the oven at 375°f. Season both sides of the chicken with salt and black pepper. Bake the chicken for 15 – 20 minutes.
In a large pot, heat the olive oil over medium-high heat. Add onions and sauté for 5 minutes, until onions are golden brown, then reduce the heat.
Carefully add tomatoes, chicken broth, seasoning, salt and simmer for about 25 minutes. Stir continuously to prevent burning at the bottom.
Add the chicken and continue cooking on medium heat for about 10 minutes. Stir together and add water if needed.
Serve with rice or anything of your choice. Enjoy! Don't forget to hashtag, #dinnerwithtayo.