Salmon tacos are a delicious and healthy way to enjoy fish. They are packed with nutrients, including omega-3 fatty acids, protein, and vitamins. Salmon is also a versatile fish that can be cooked in many different ways. In this recipe, we will cook the salmon in a pan with some spices and herbs. Then, we will top the salmon with our favorite toppings, such as shredded spinach, avocado, salsa, and lime juice. Serve the tacos in tortillas or lettuce leaves.
This recipe is quick and easy meal that is perfect for busy weeknights. So next time you are looking for a healthy flavorful meal, that's easy to make, try salmon tacos!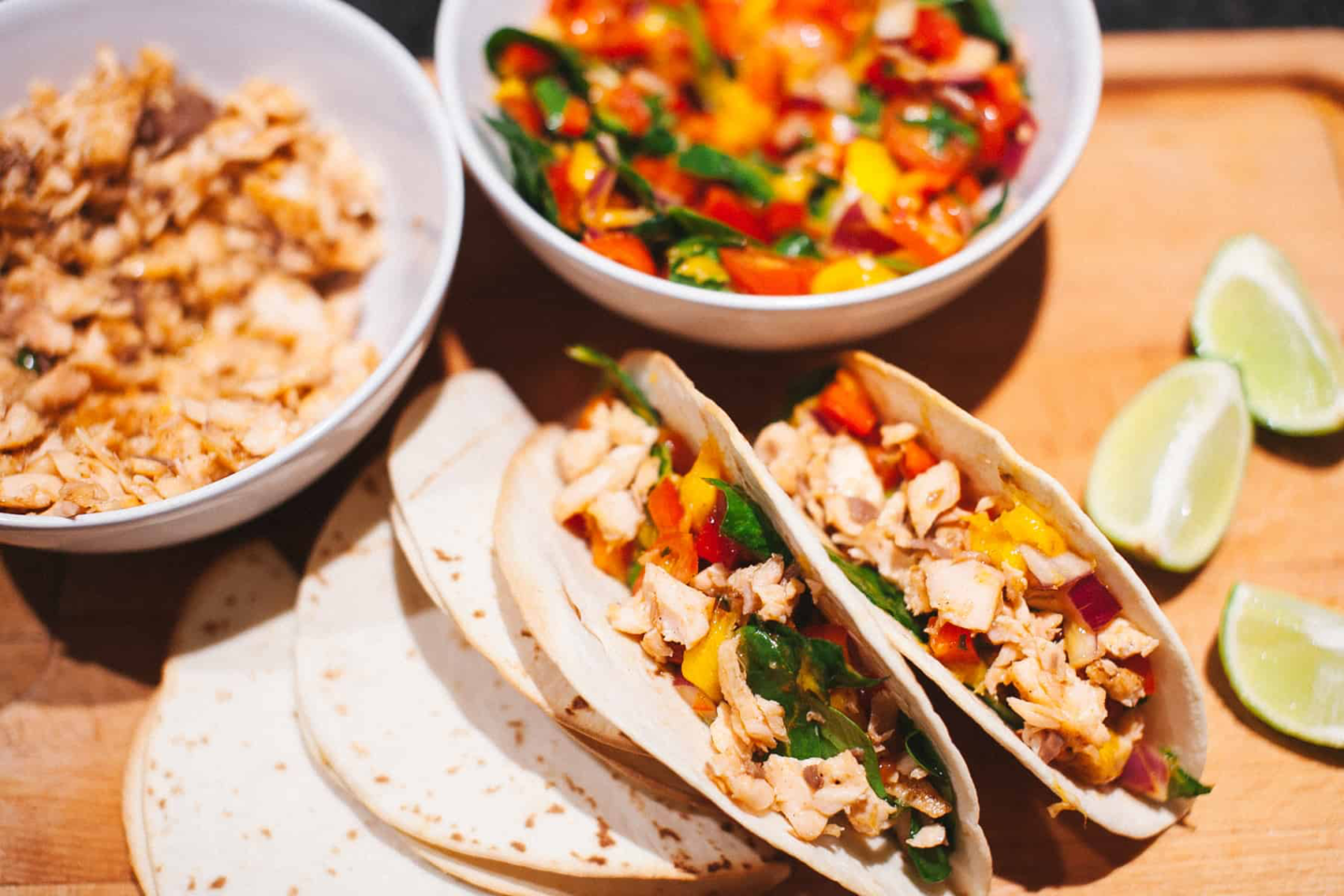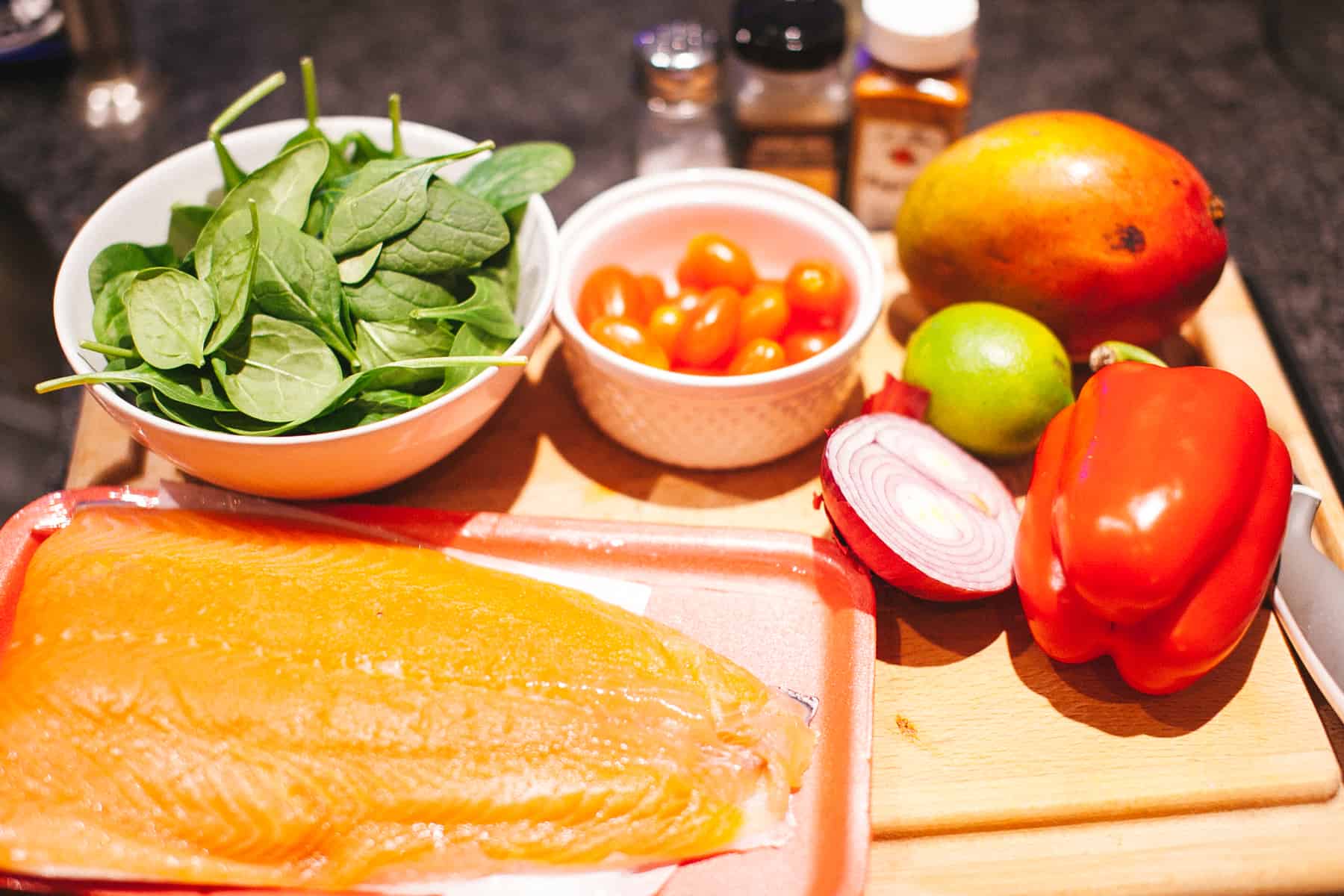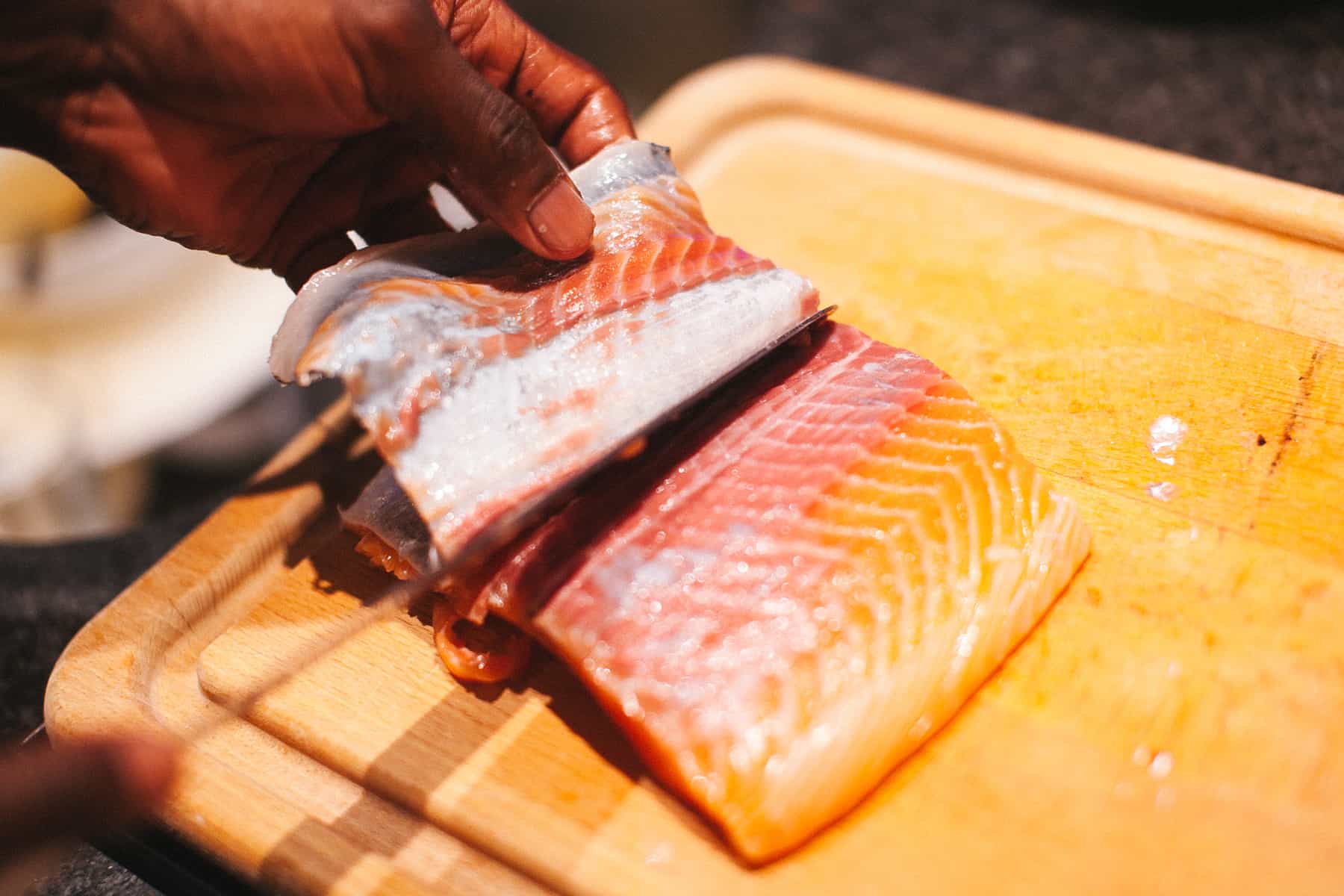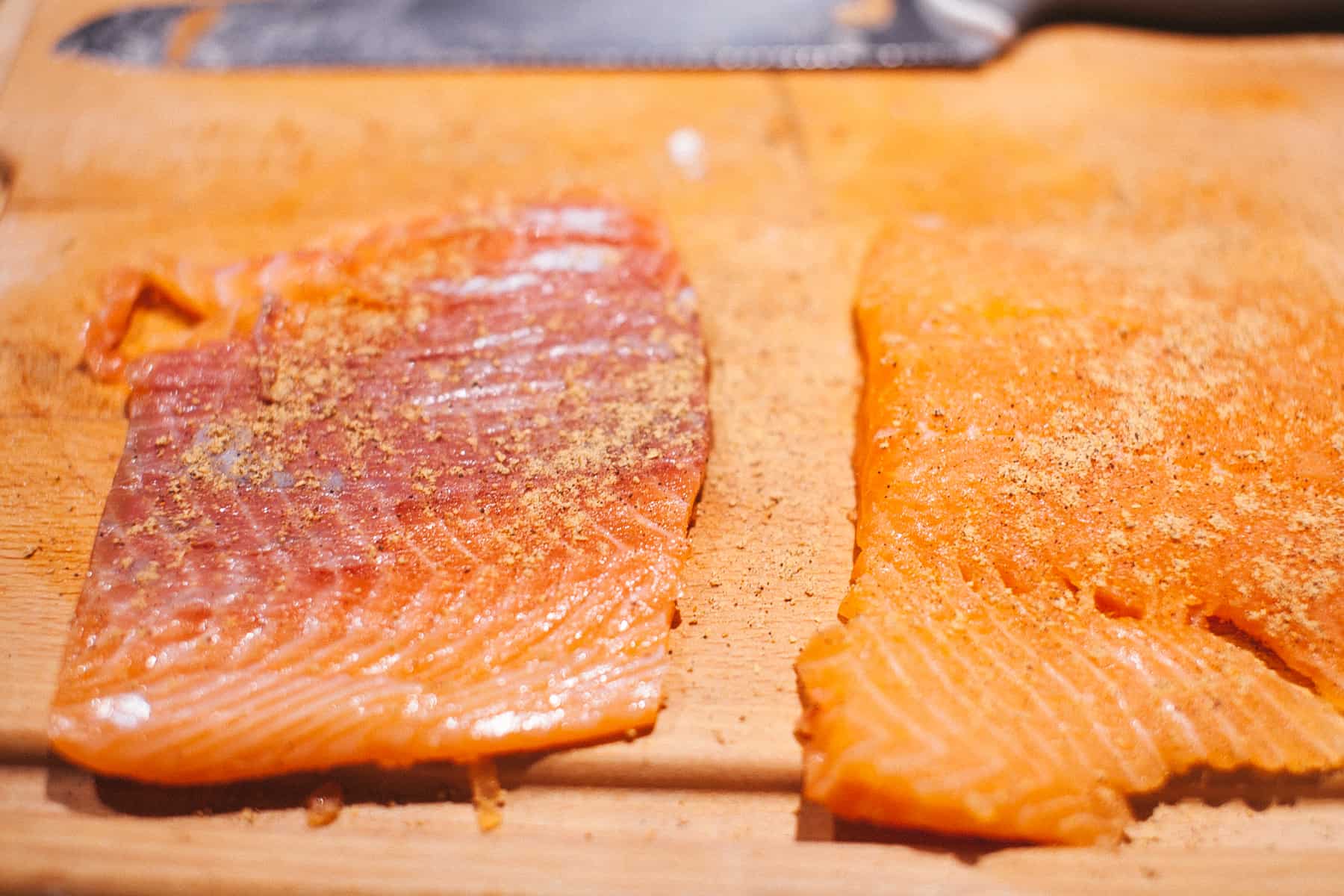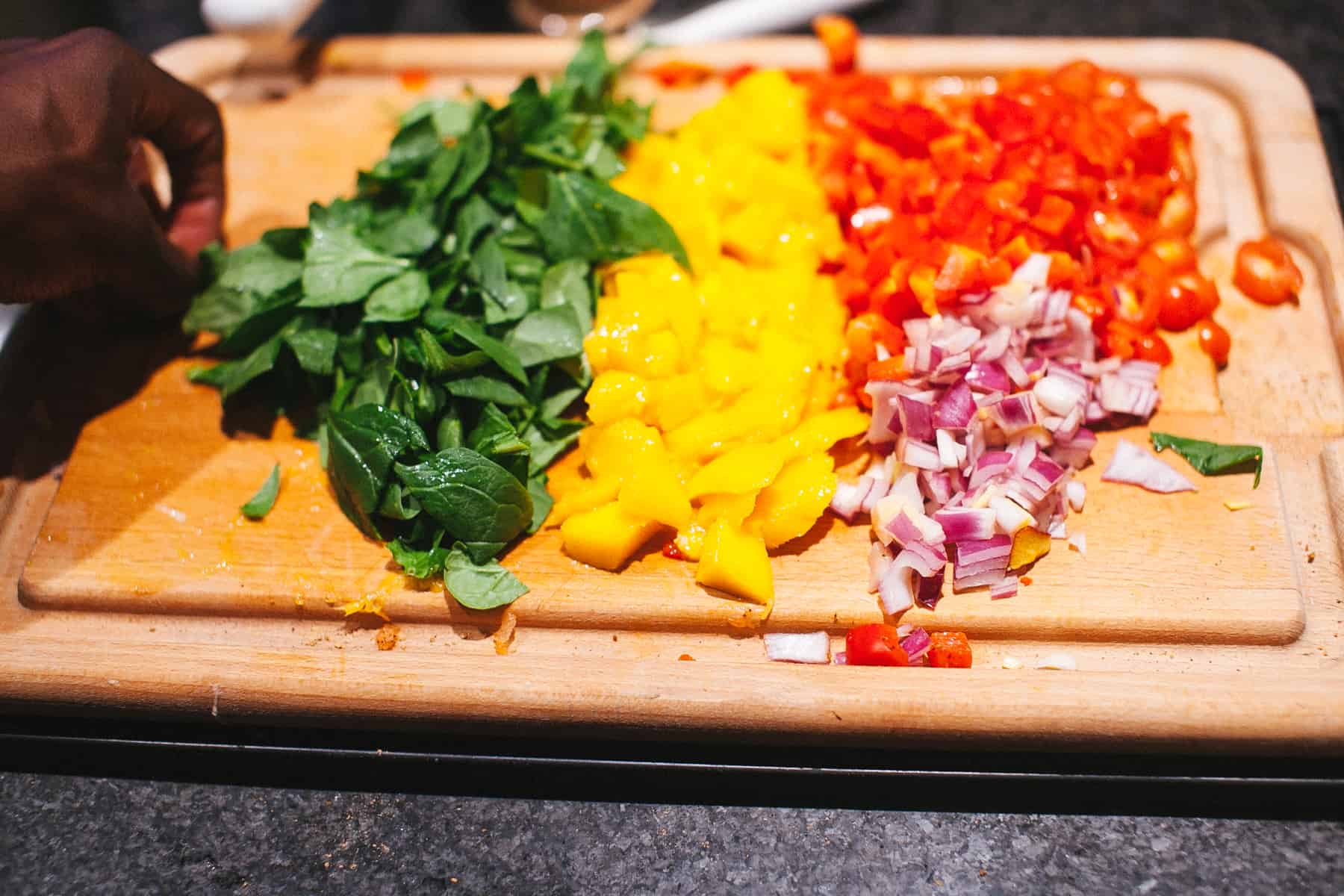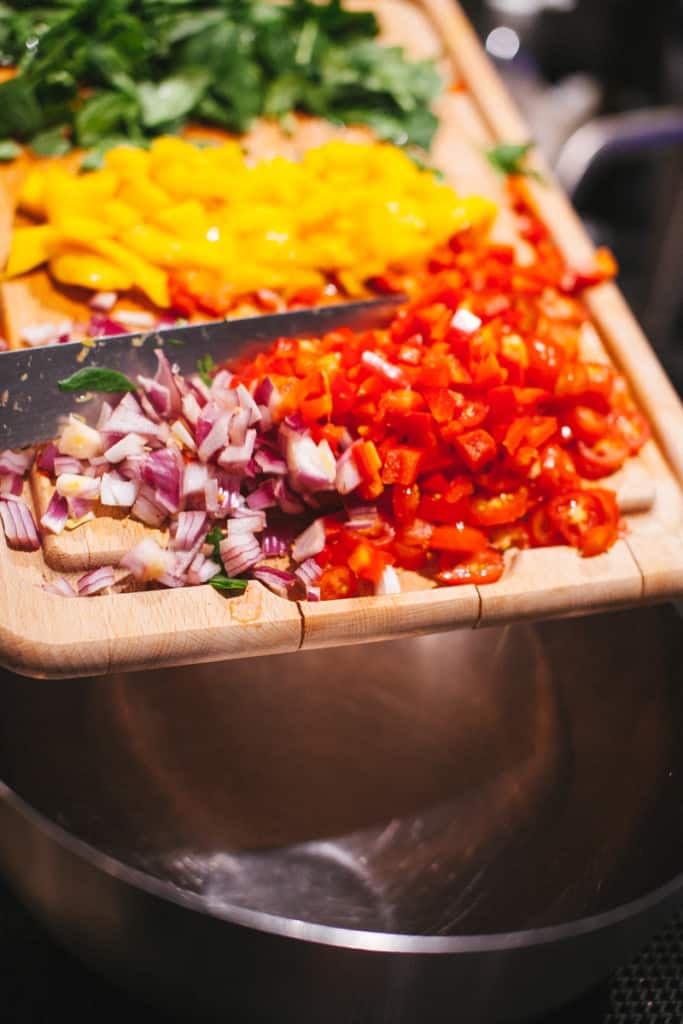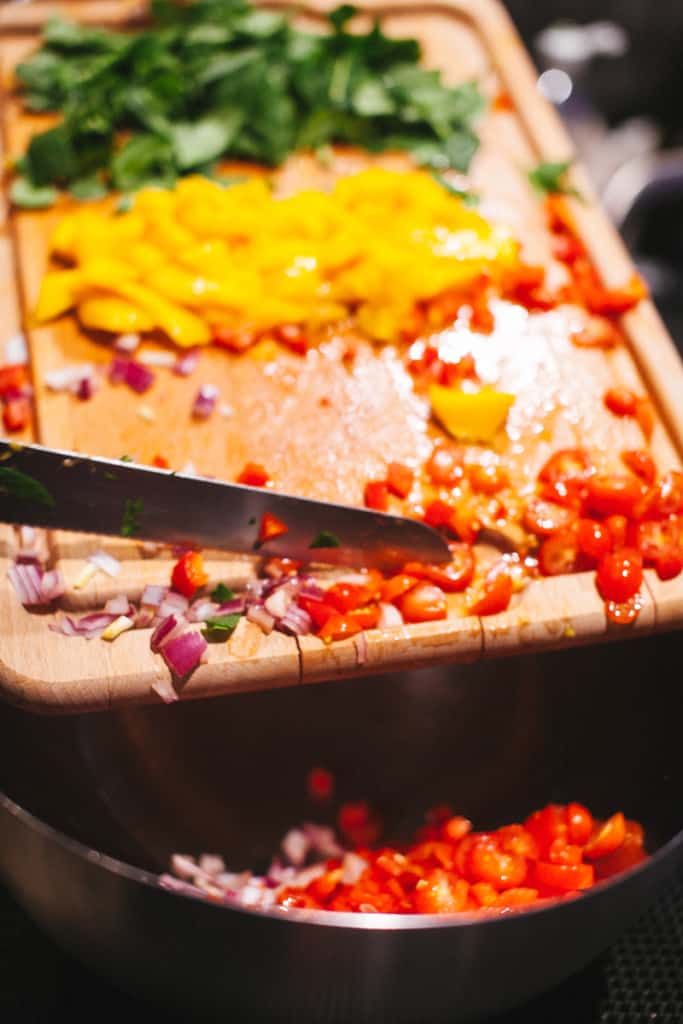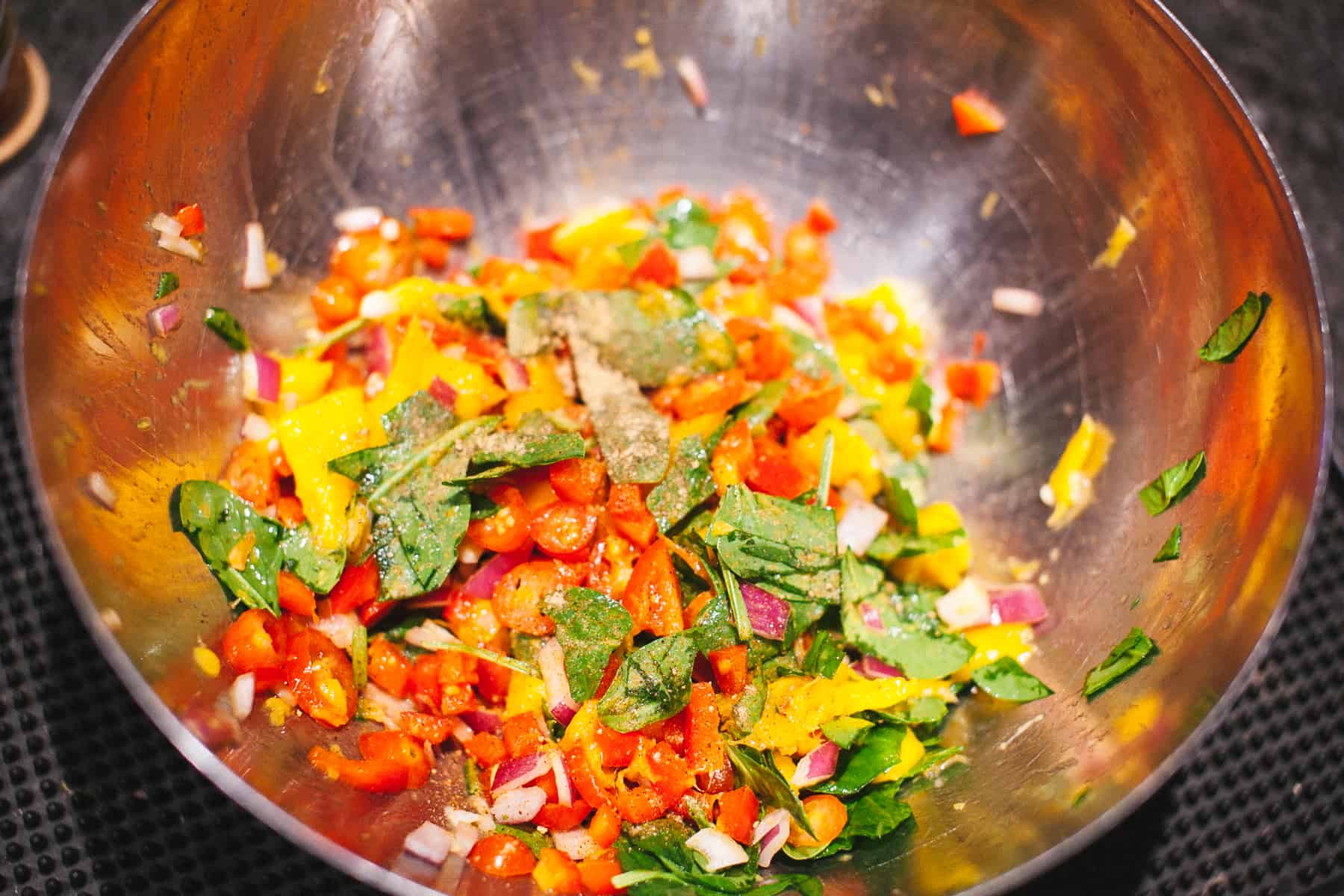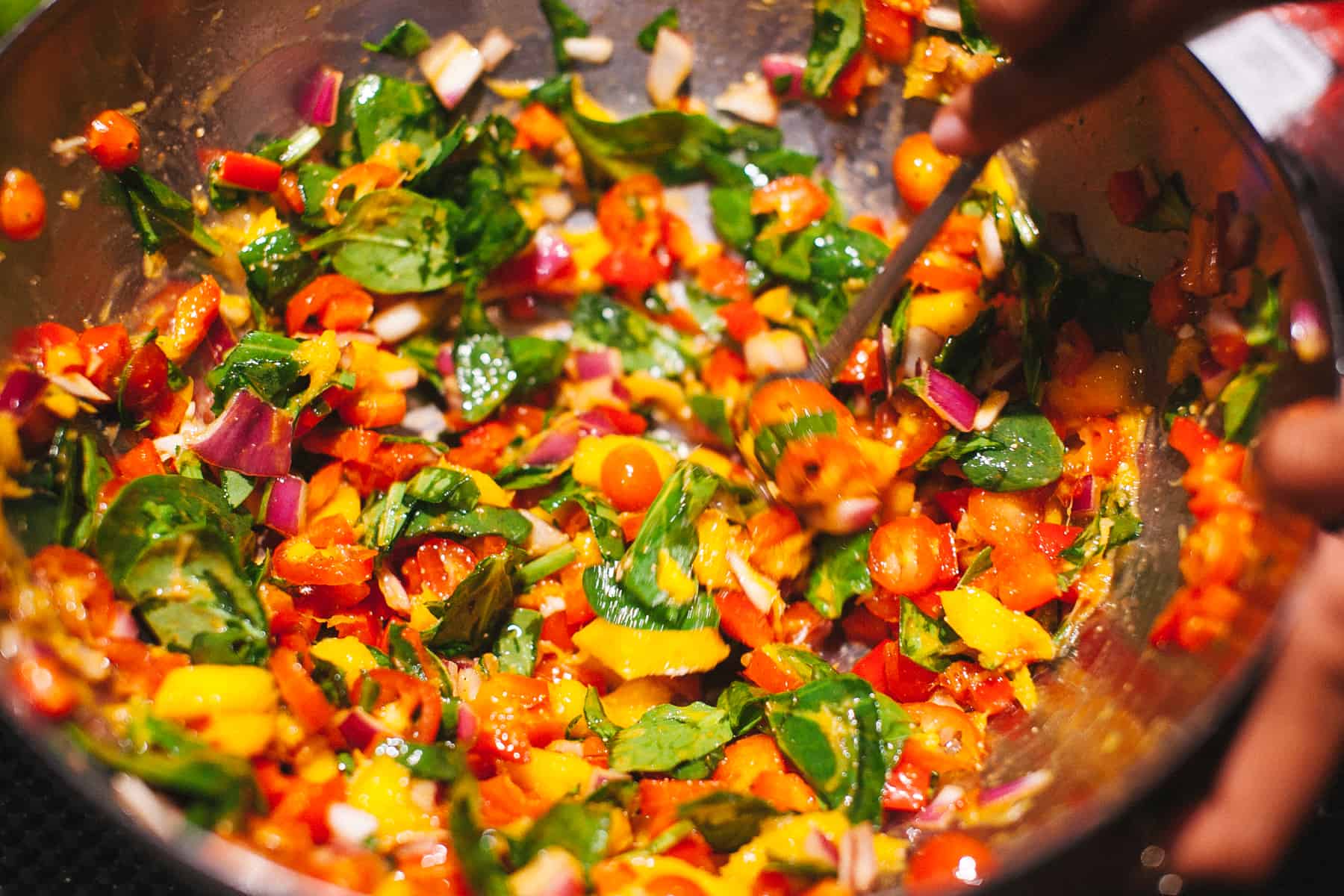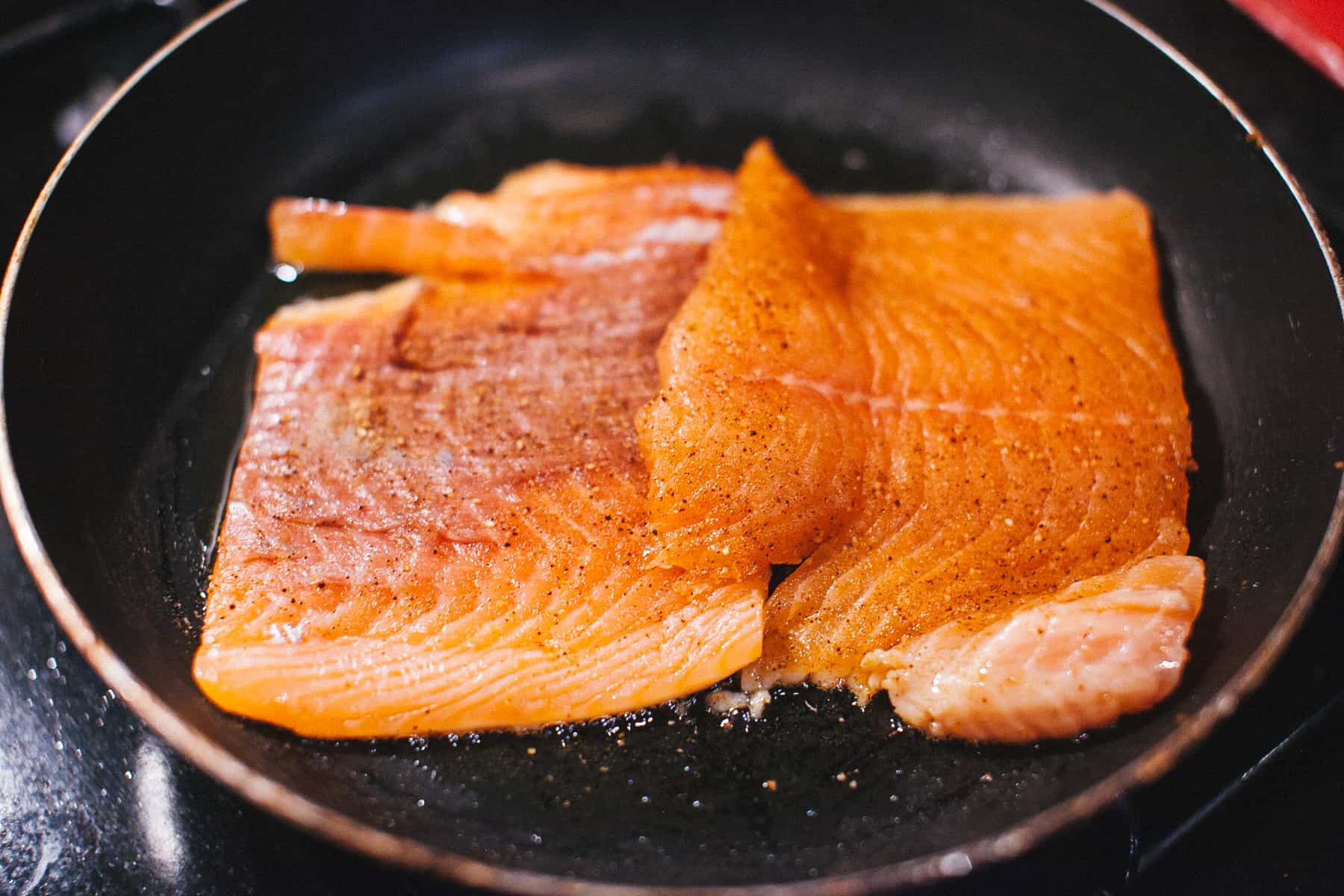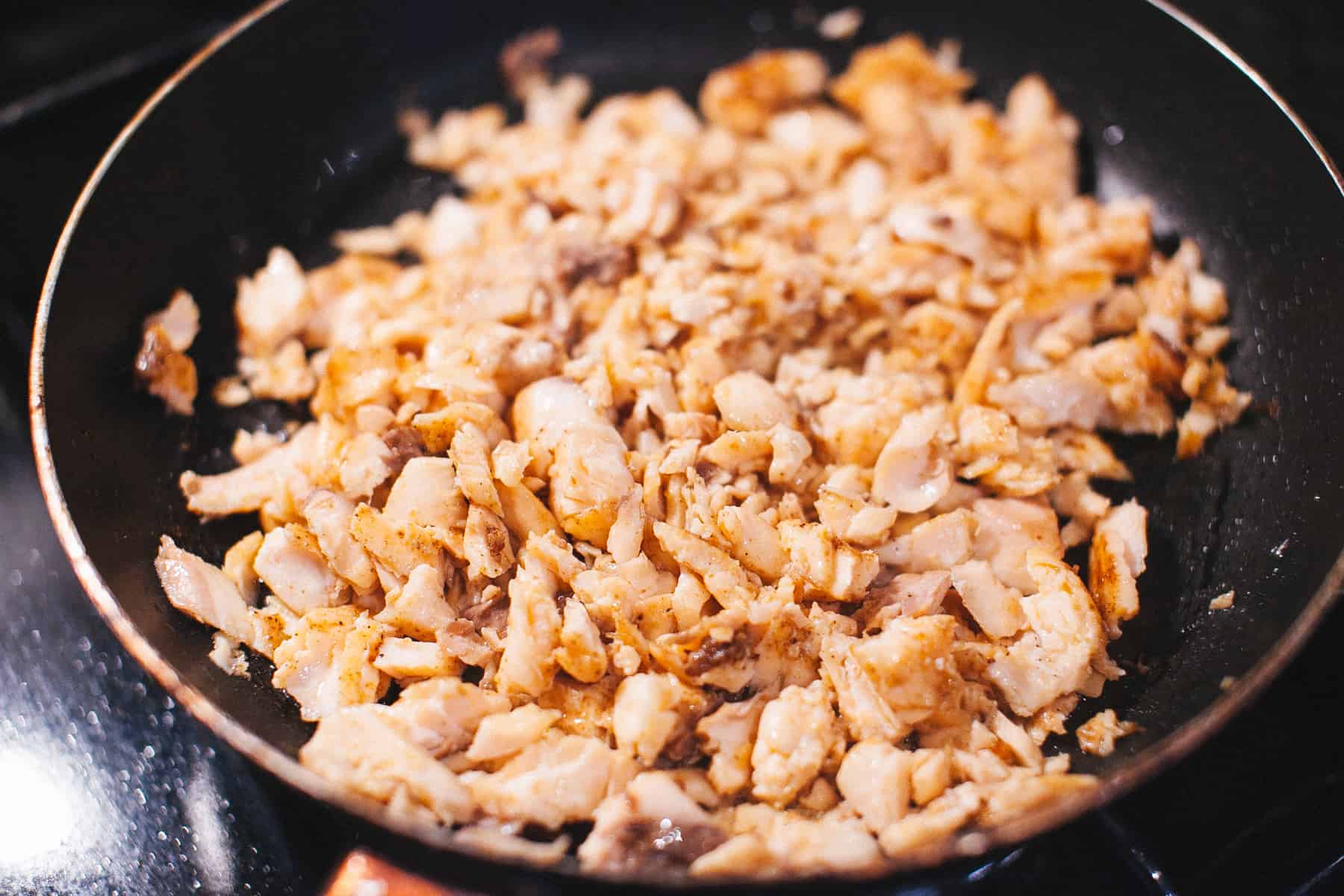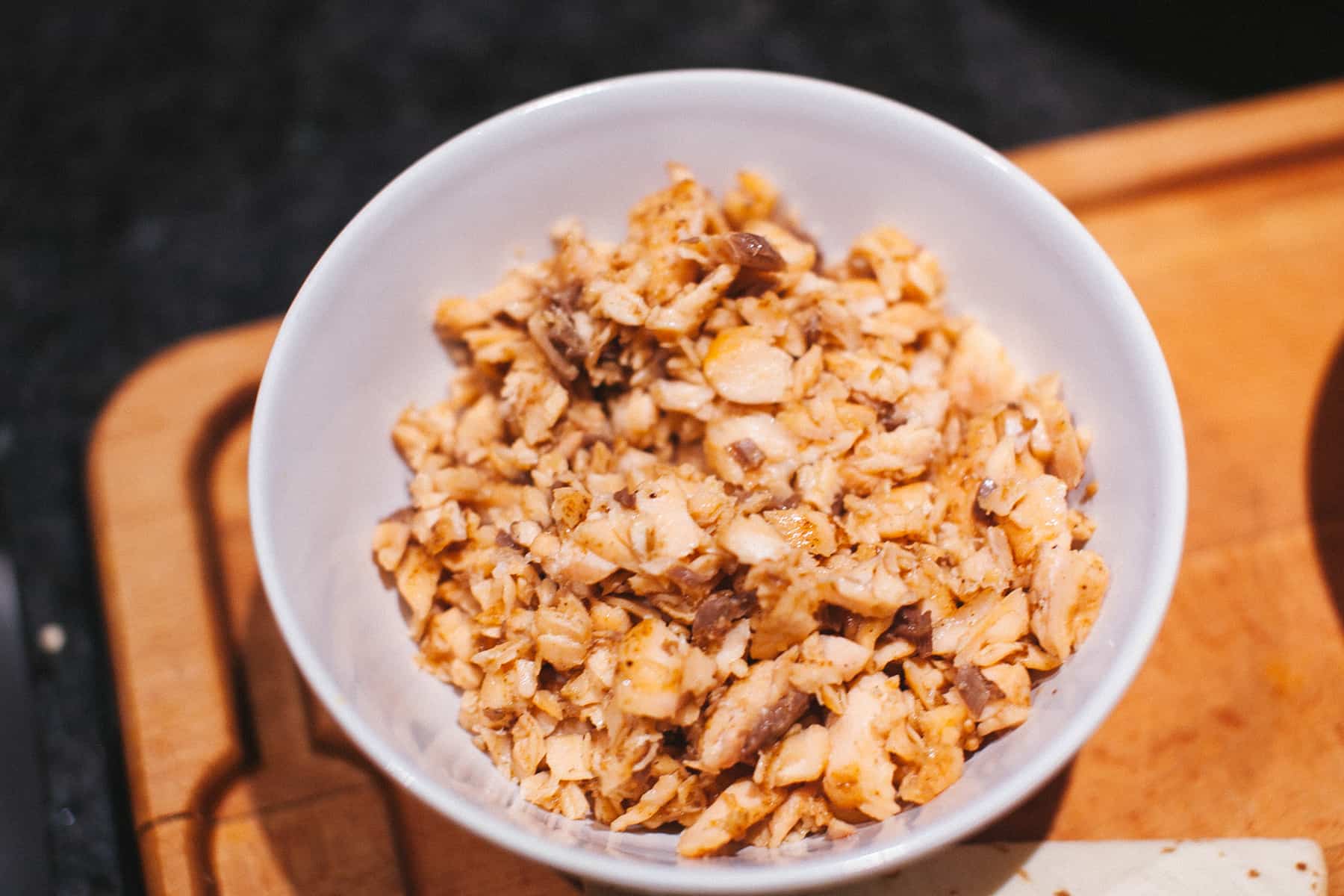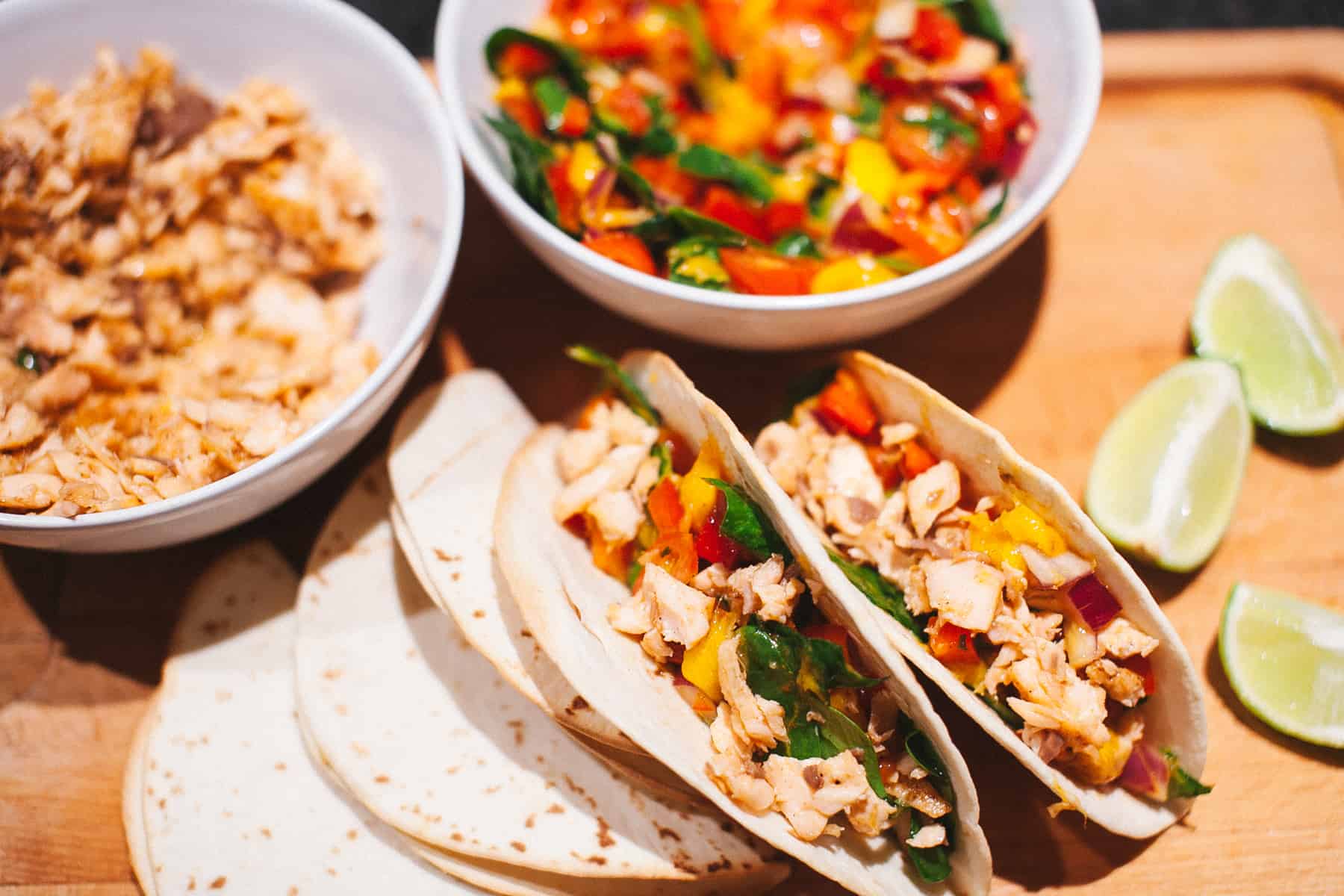 Ingredients
1/2 pound of salmon (skinless)
1 mango (peeled)
1/2 red onions, diced
1/2 red peppers, diced
6 cherry tomatoes
1 Tbs salt
2 tsp paprika pepper
1 tsp garlic powder
1/2 cup fresh chopped spinach
Instructions
Remove the skin from the salmon. (I would recommend getting the skin removed at the grocery shop, when purchasing).
Season the salmon with salt, paprika, and garlic powder on both sides. Set aside while you prepare the salsa.
Dice the onions, red pepper, tomatoes, mangoes, and spinach. Mix together in a bowl and season with salt and pepper. Add a pinch of olive oil and continue to mix gentle.
Fry the salmon in a pan with olive oil over medium high heat. Cook on both sides for about 5 minutes each. Shred the salmon while cook. Once done place in a serving bowl. Serve with a warm tortilla.
Enjoy! Make sure you tag #DinnerWithTayo, I would love to see your dish.