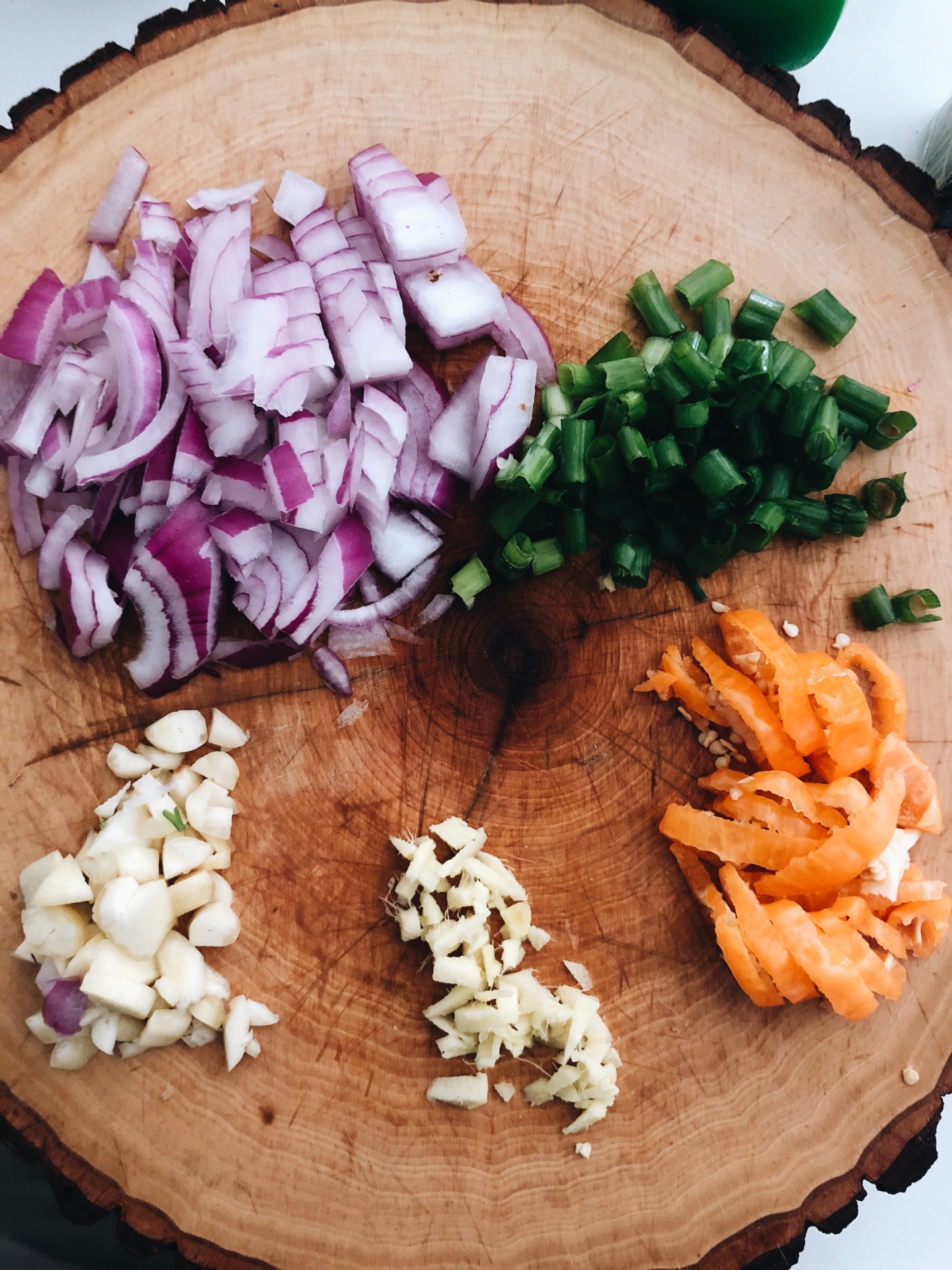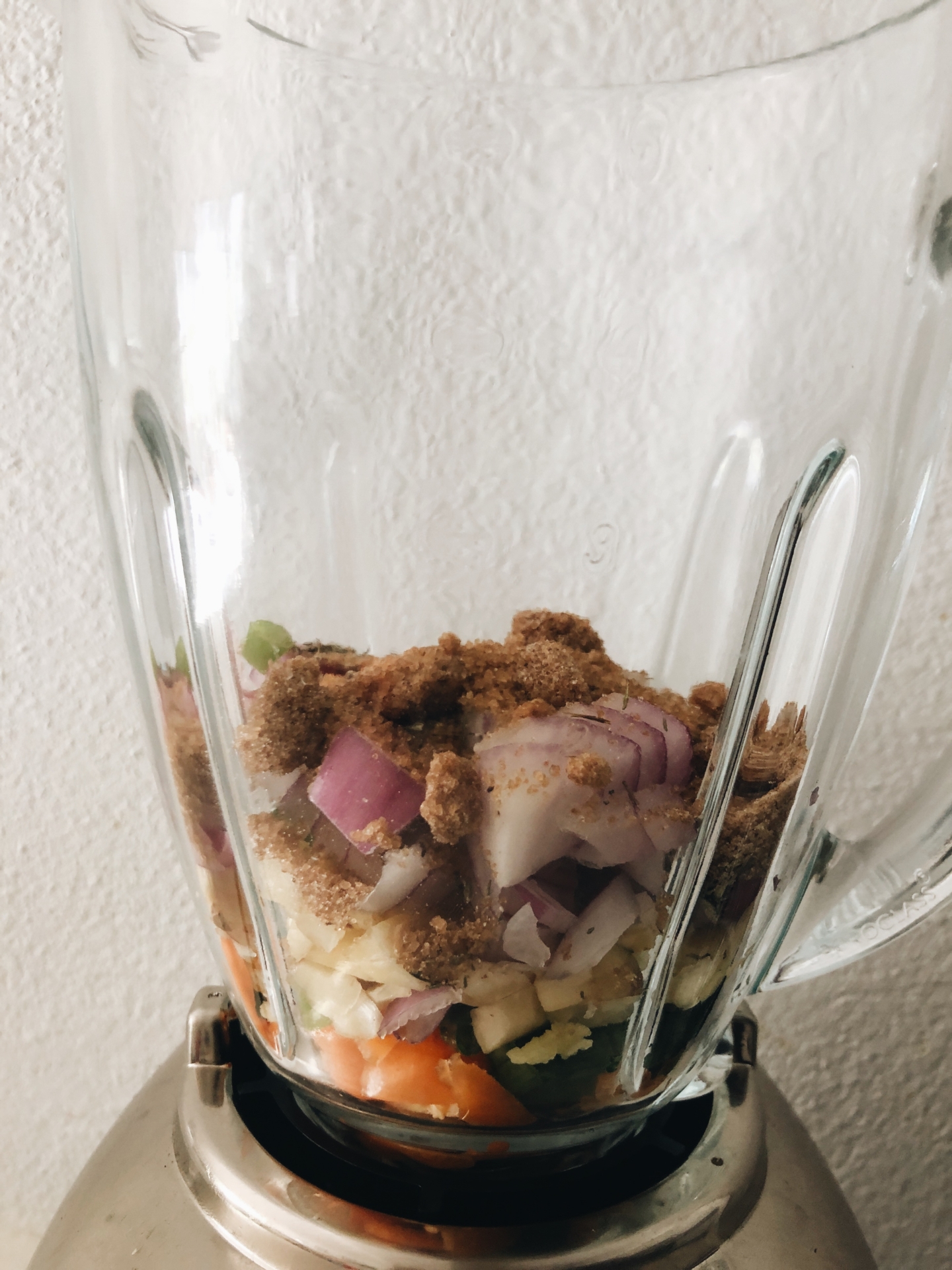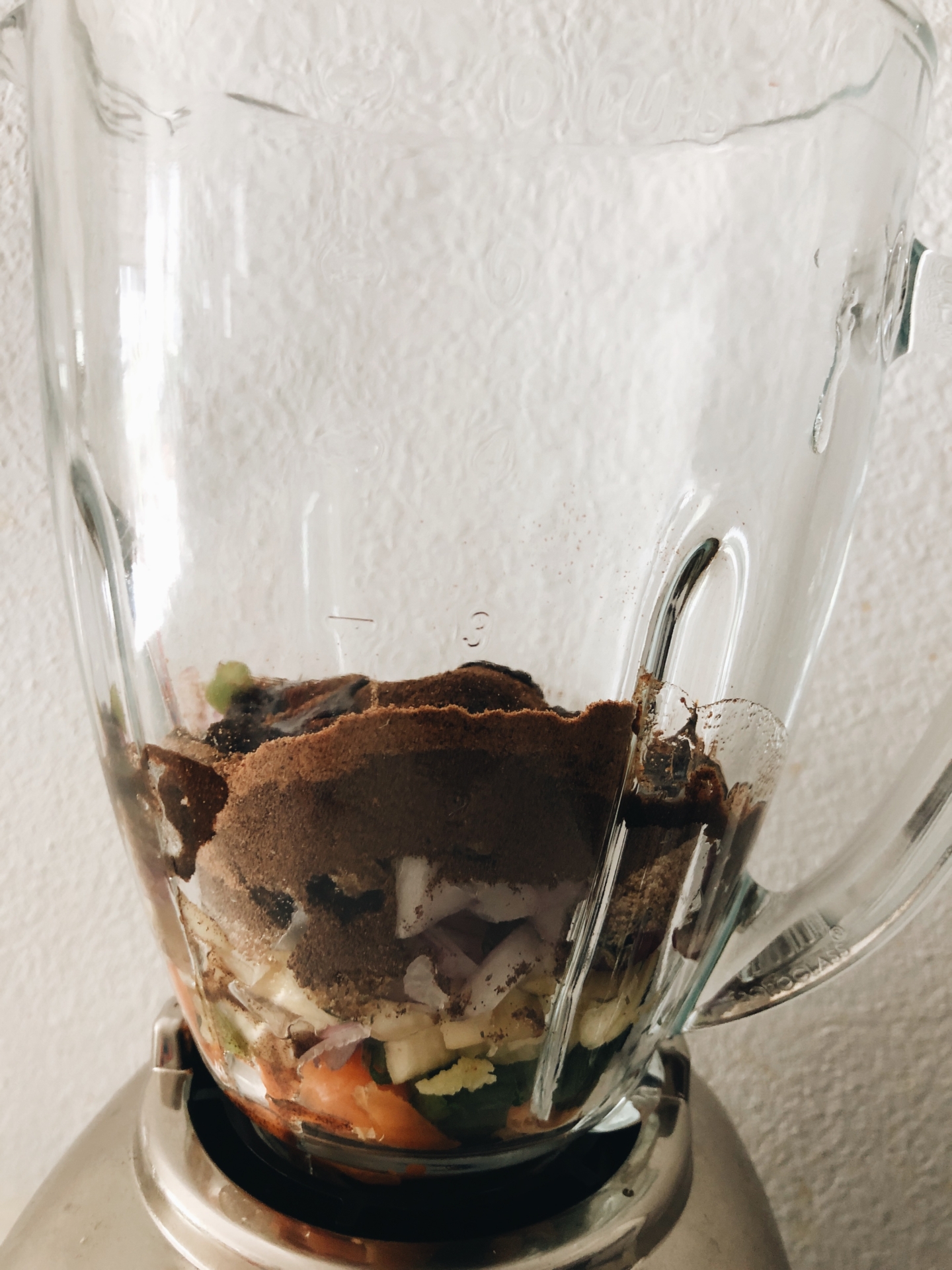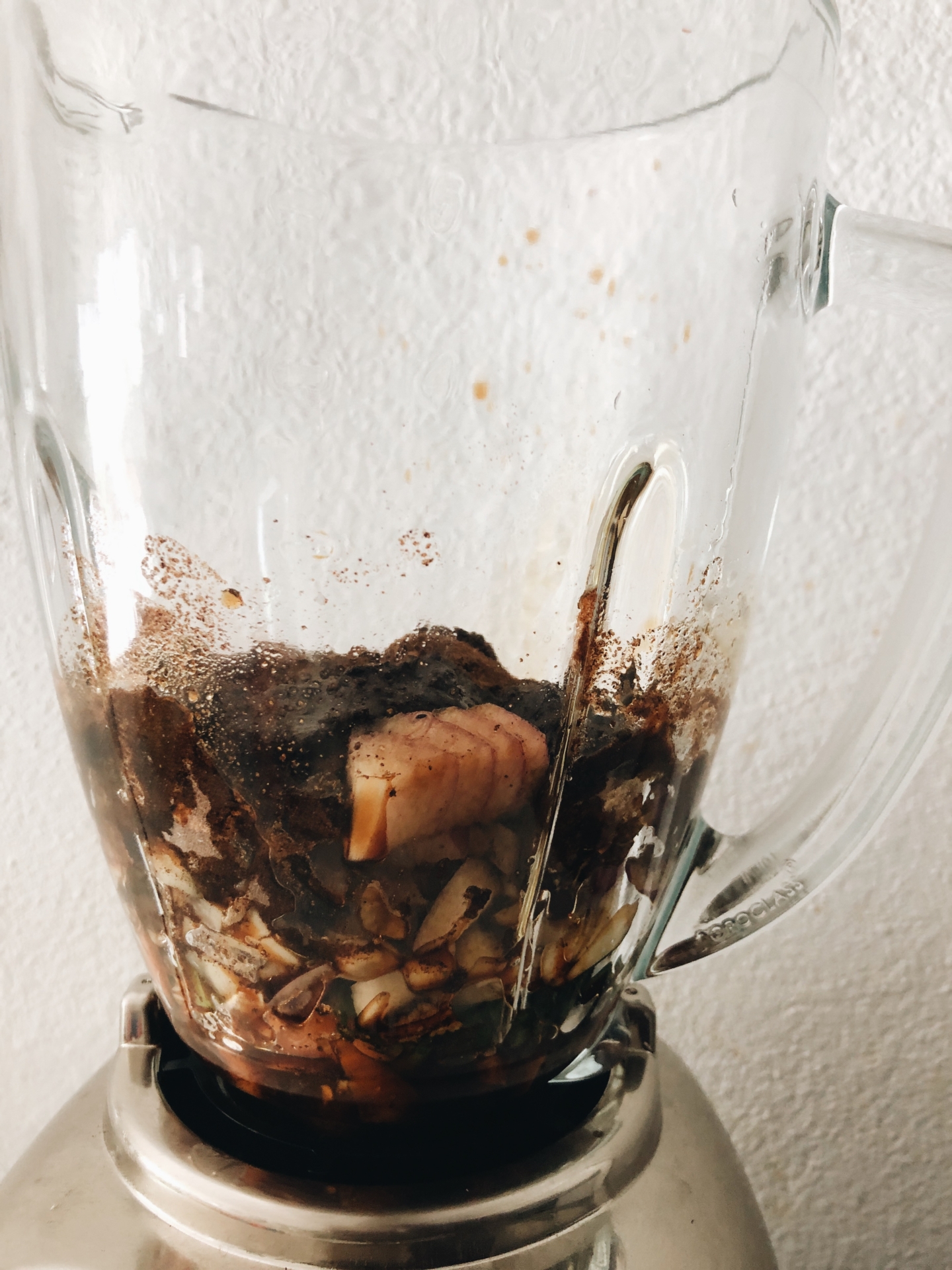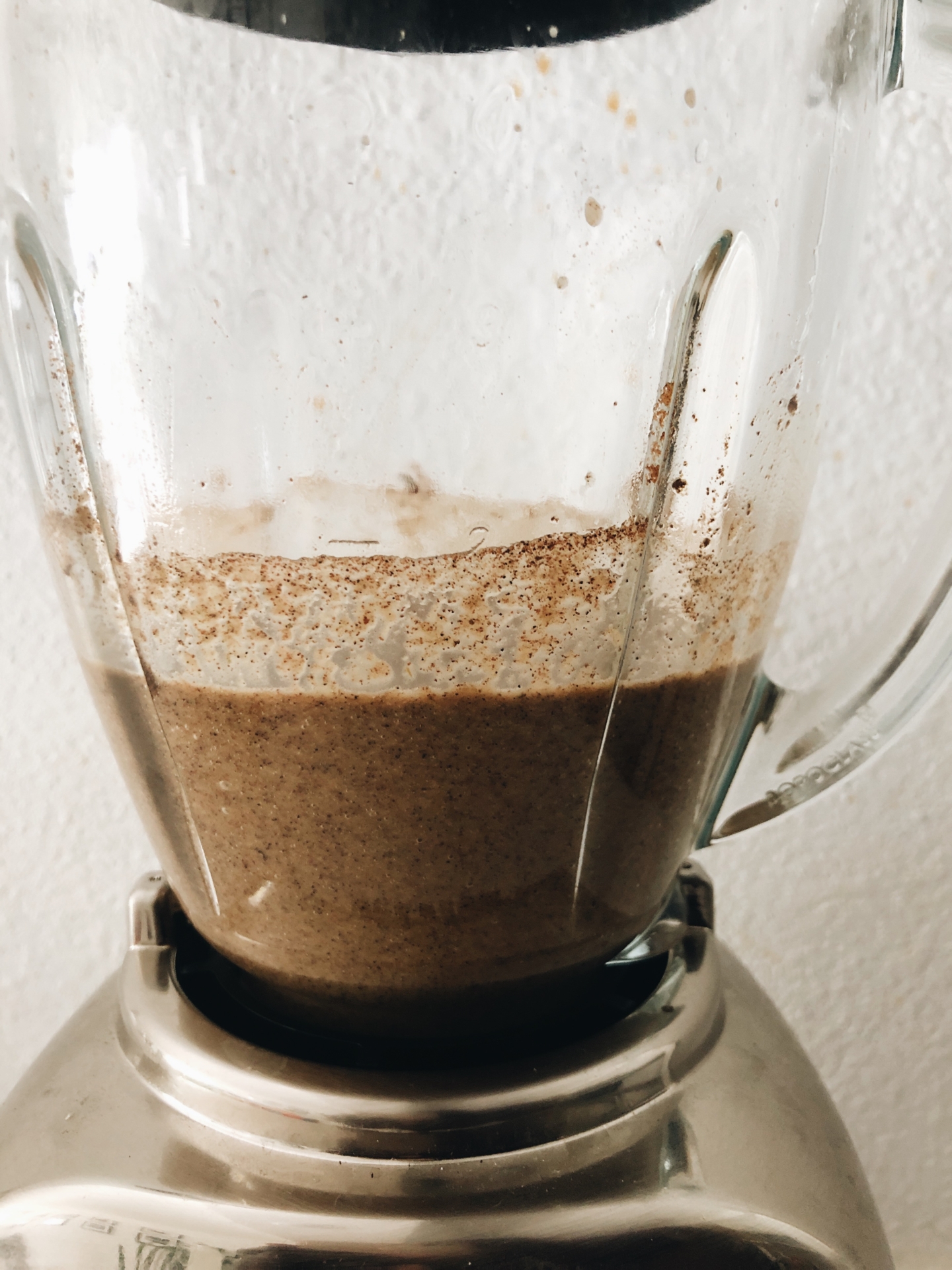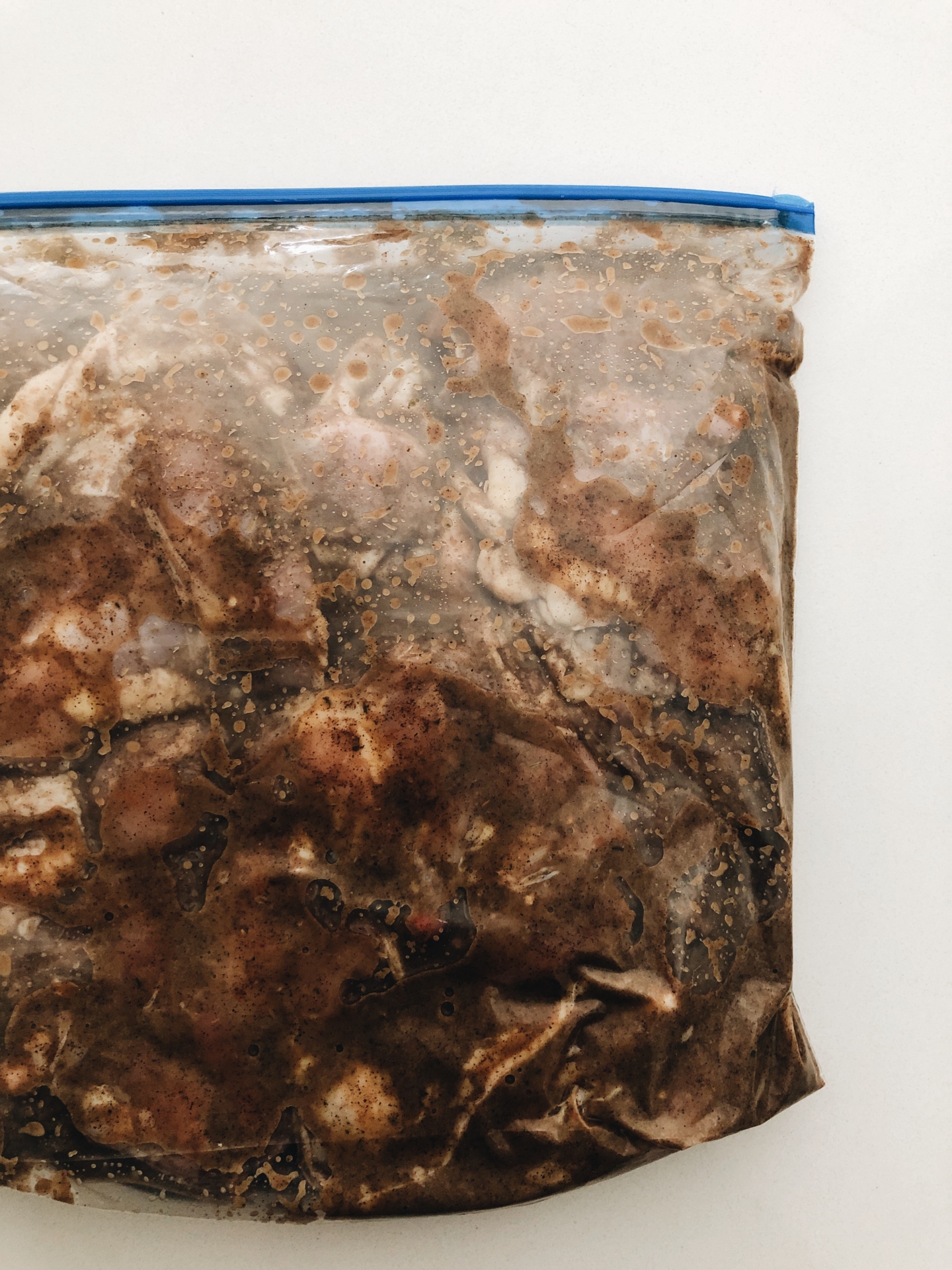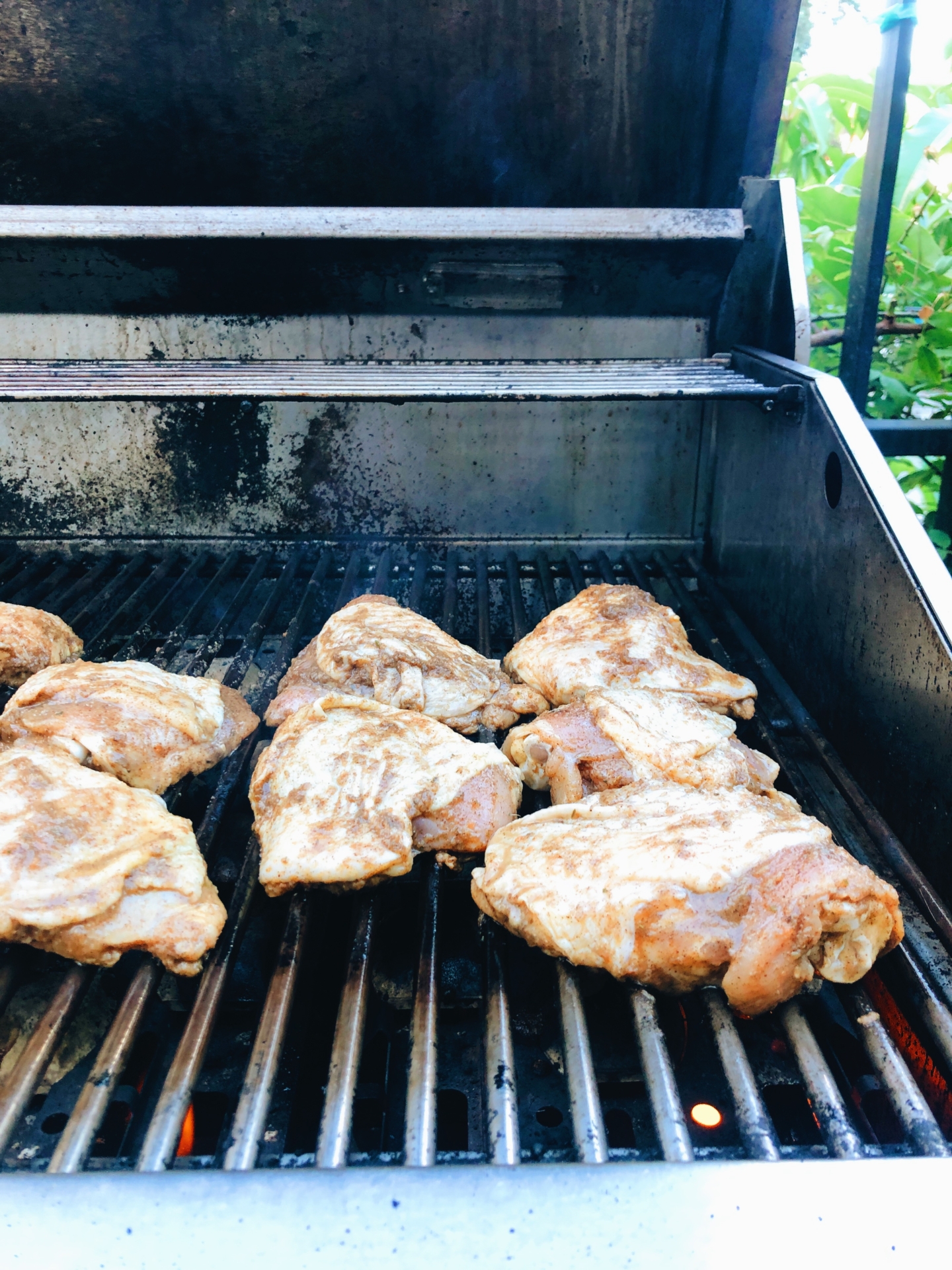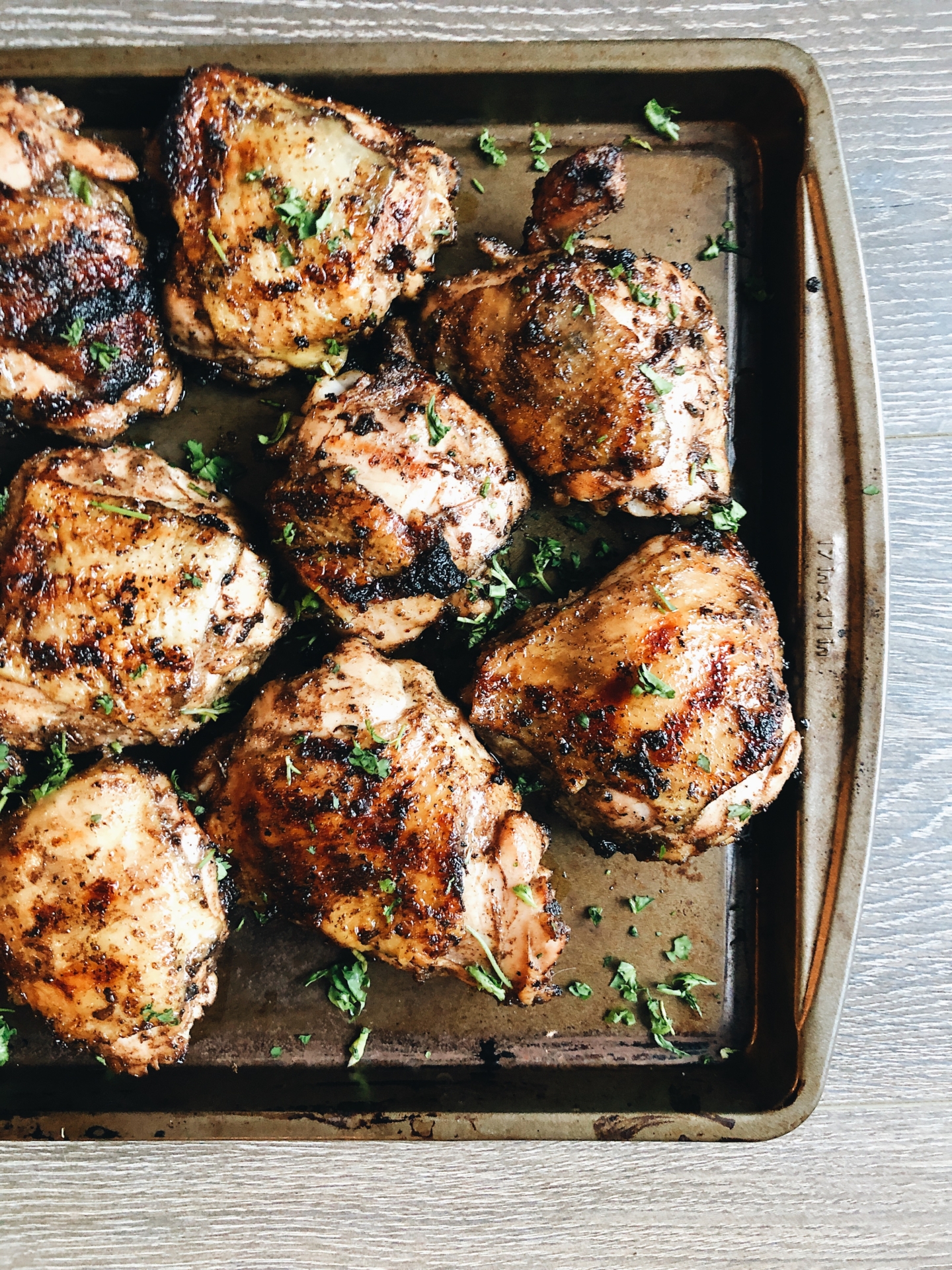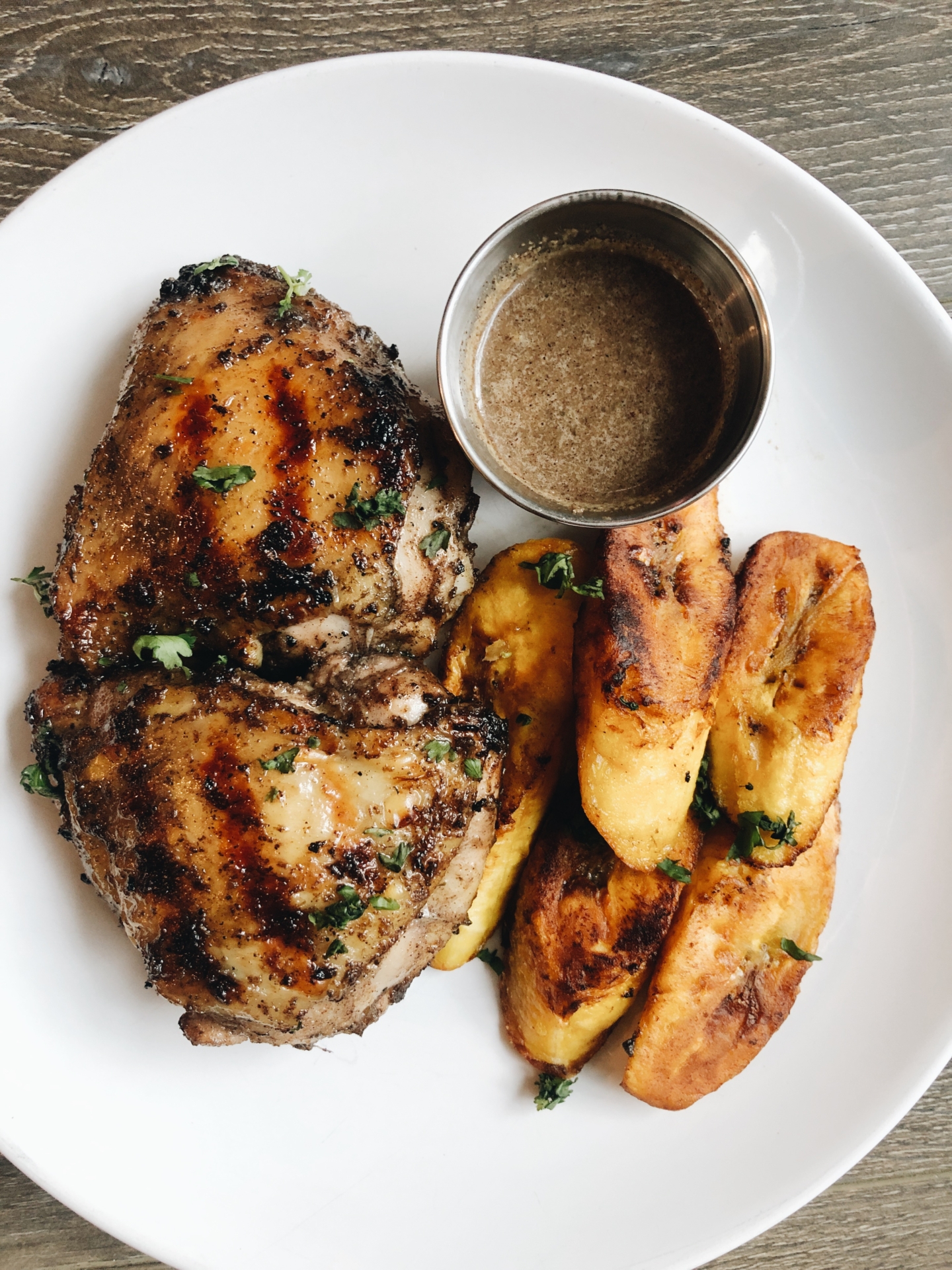 INGREDIENTS
Pack of chicken thighs (or selection of your choice)
2-3 scotch bonnet peppers (use habanero pepper for substitution)
½ large red onion chopped
6 cloves garlic
4 stalks of scallion
1/4 cup white vinegar
1/4 cup soy sauce
1 ½ teaspoons sea salt
1 tablespoon ground black pepper
1 tablespoon grated fresh ginger
2 tablespoons Jamaican allspice
2 tablespoons brown sugar
1 teaspoon nutmeg
2 tablespoons oil
7 sprigs of fresh thyme
squeezed lime juice
INSTRUCTIONS
Clean the chicken, season with salt and set aside.
Add all the ingredients to a high-speed blender and blend until completely incorporated. Pour the majority of the sauce into a ziplock bag with the chicken. Save the remaining sauce for later. Let this marinate for 1-2 hours (it's better if you allow the chicken to marinate into the sauce longer, ideally overnight).
Grill the chicken on both sides until it's cooked all the way through. Occasionally flip it on each side so you don't burn the outside layer. It's okay to have a nice brown texture on the outside.
Once ready, remove the chicken from the grill. You can enjoy immediately or let flavors meld together for as long as you like.
You can pick out the side of your choice with this dish. I made plantains with mine. If you don't know by now I LOVE plantains.
Enjoy this dish with family and friends. Don't forget to hashtag, #dinnerwithtayo.