Shrimp and lobster ravioli is a delicious and sophisticated pasta dish that combines the flavors of seafood and fresh pasta in a delightful way. The dish typically consists of small pockets of fresh pasta filled with a mixture of shrimp and lobster meat, along with various seasonings and spices, then served with a flavorful sauce.
The ravioli can be served with a variety of sauces, depending on personal preference. A popular choice is a light cream sauce made with butter, garlic, white wine, heavy cream, and Parmesan cheese. Another option is a tomato-based sauce made with fresh tomatoes, onions, garlic, and herbs.
When served, the shrimp and lobster ravioli is often garnished with a sprinkle of fresh parsley or grated Parmesan cheese, adding an extra layer of flavor and texture. The dish can be enjoyed as a main course or as a luxurious appetizer.
Overall, shrimp and lobster ravioli is a delectable pasta dish that is sure to impress any seafood lover. Its rich and savory flavors, coupled with the delicate texture of fresh pasta, make it a perfect choice for a special occasion or a fancy dinner party.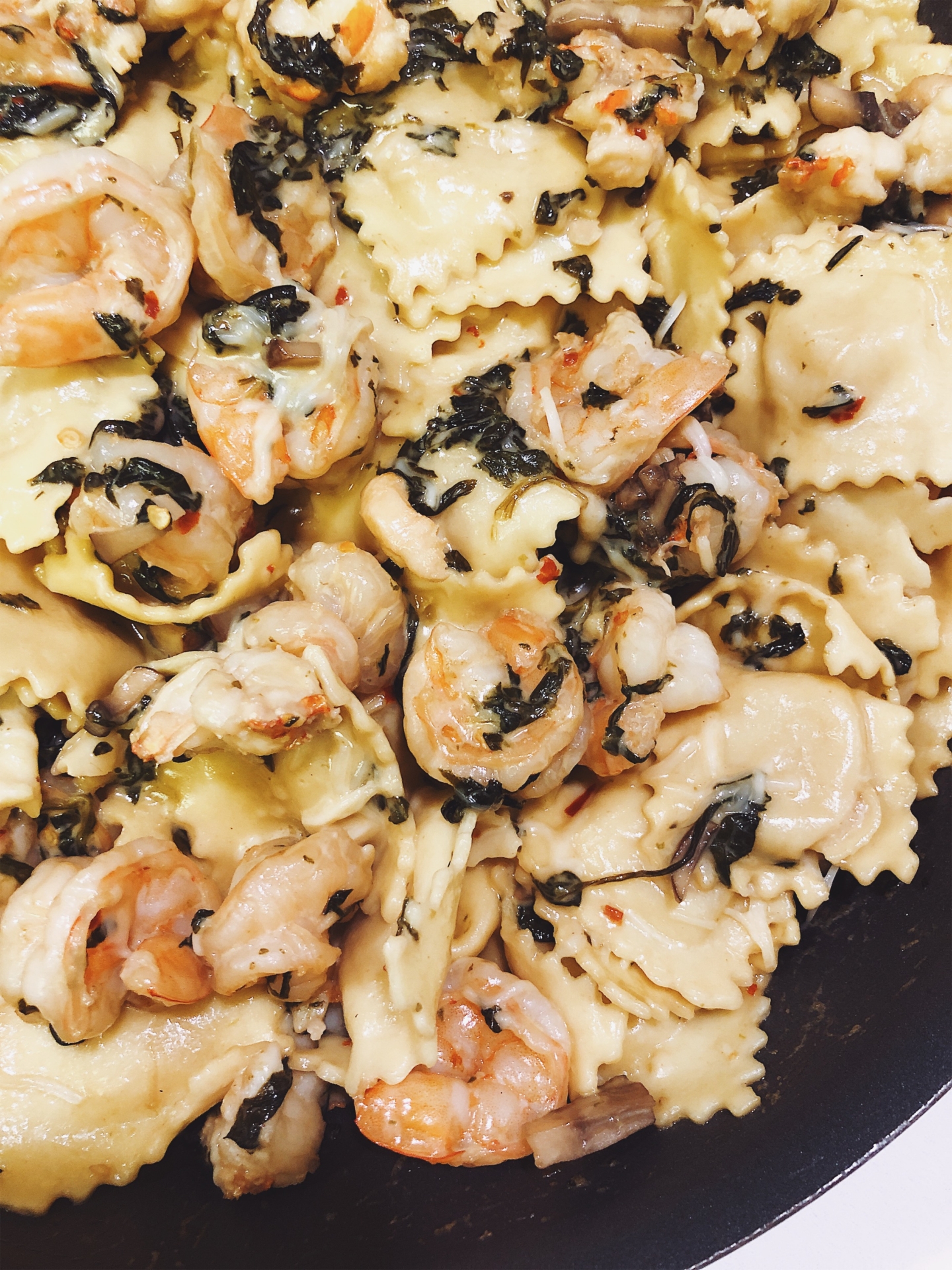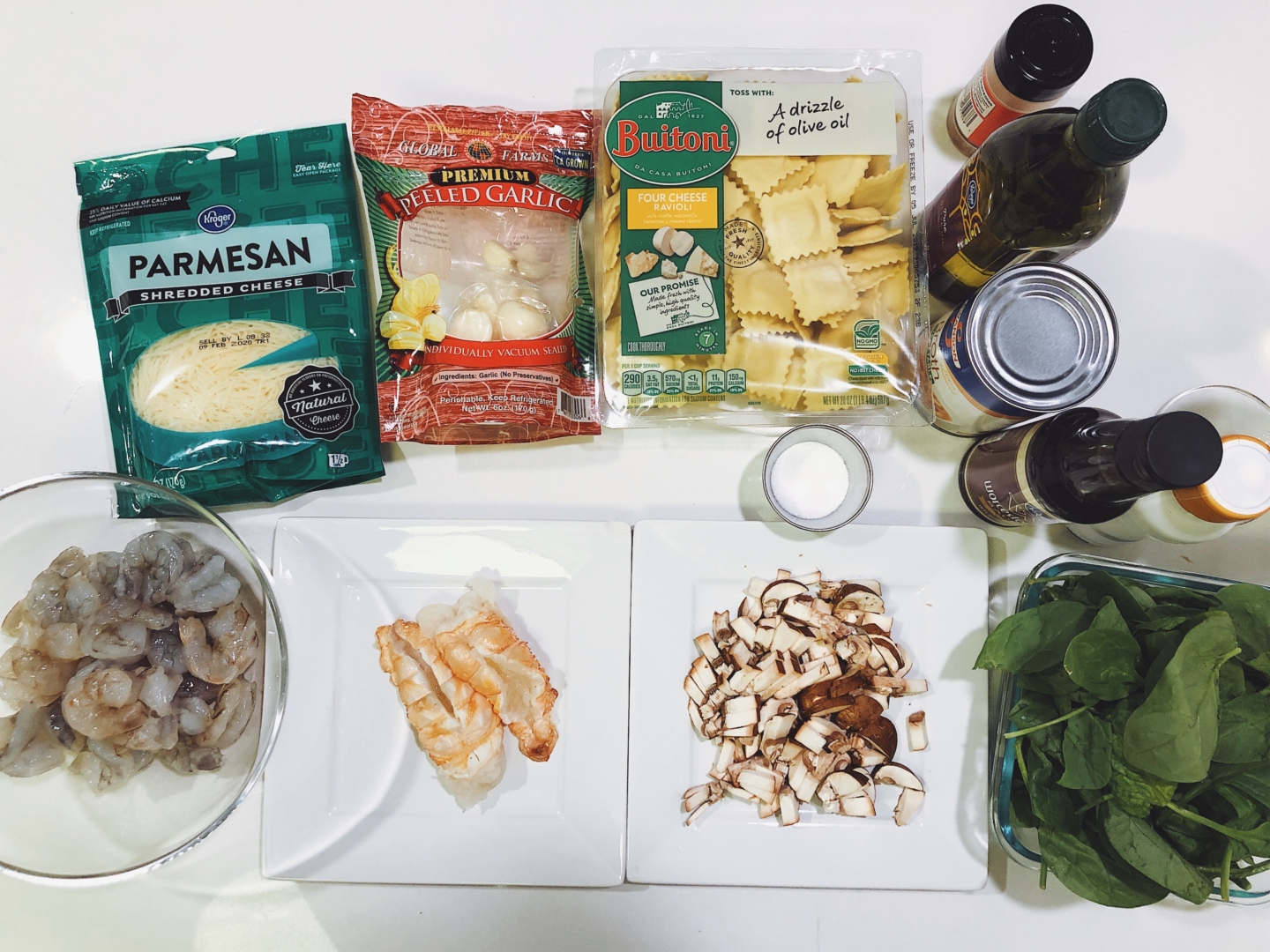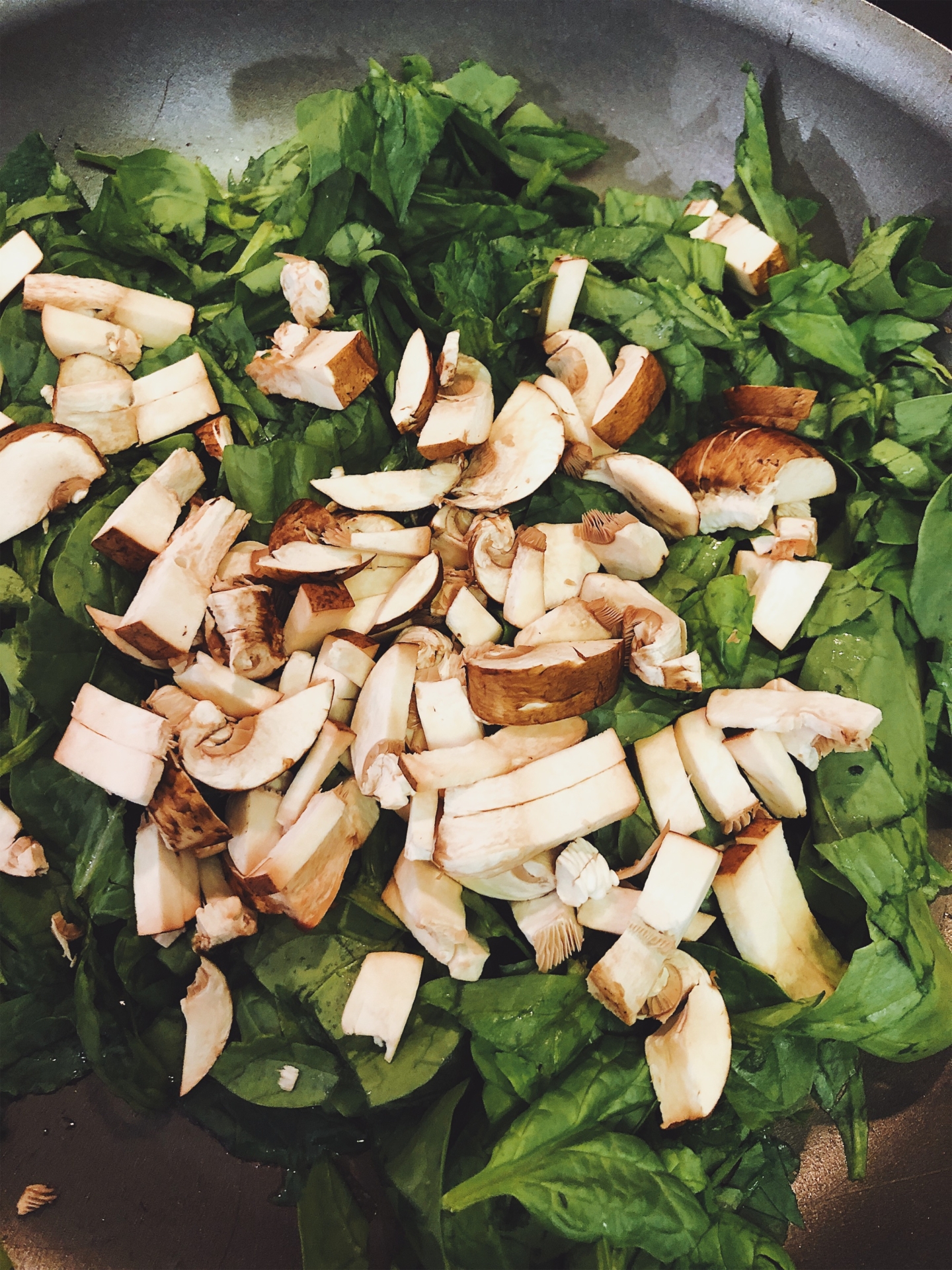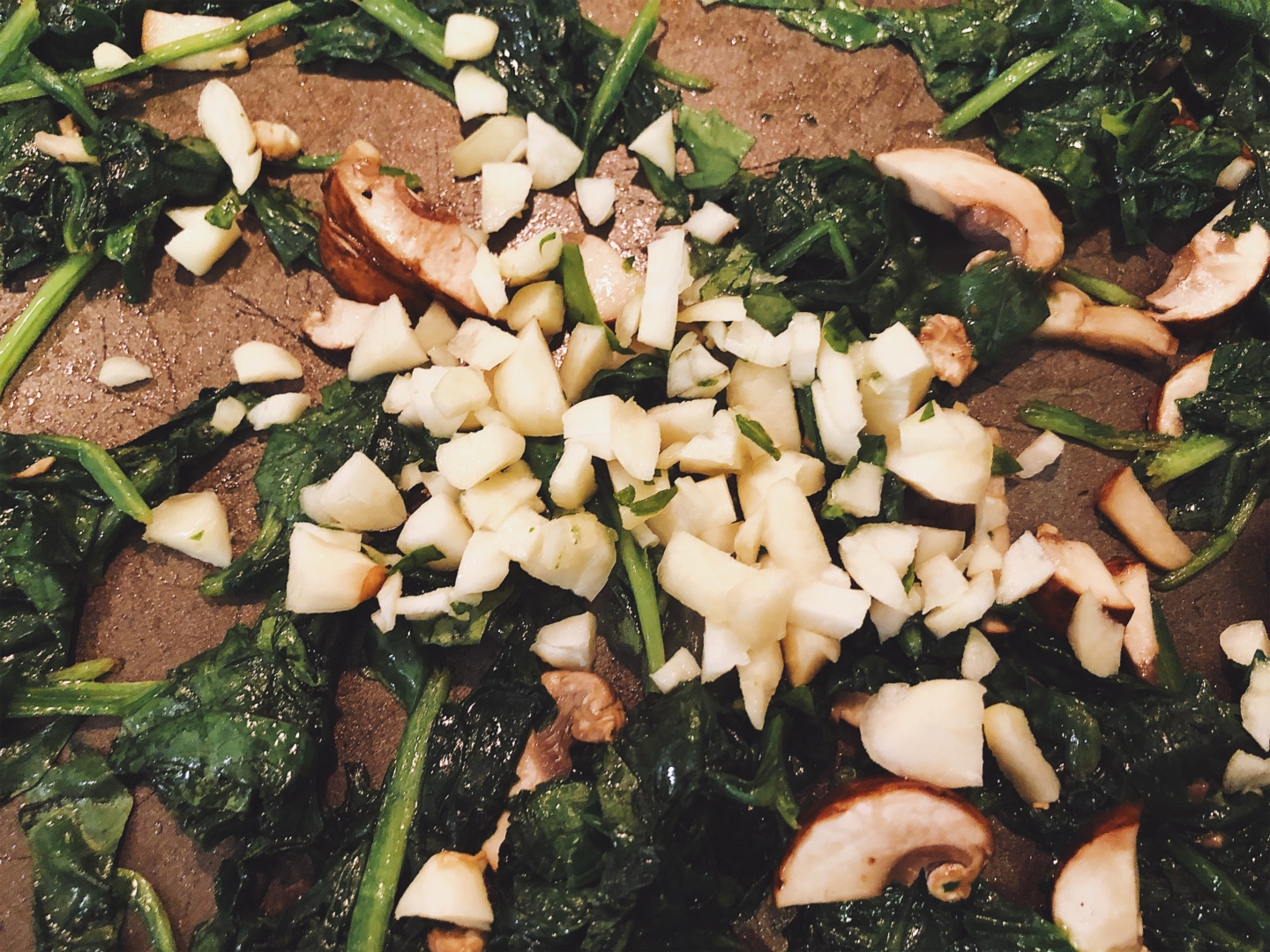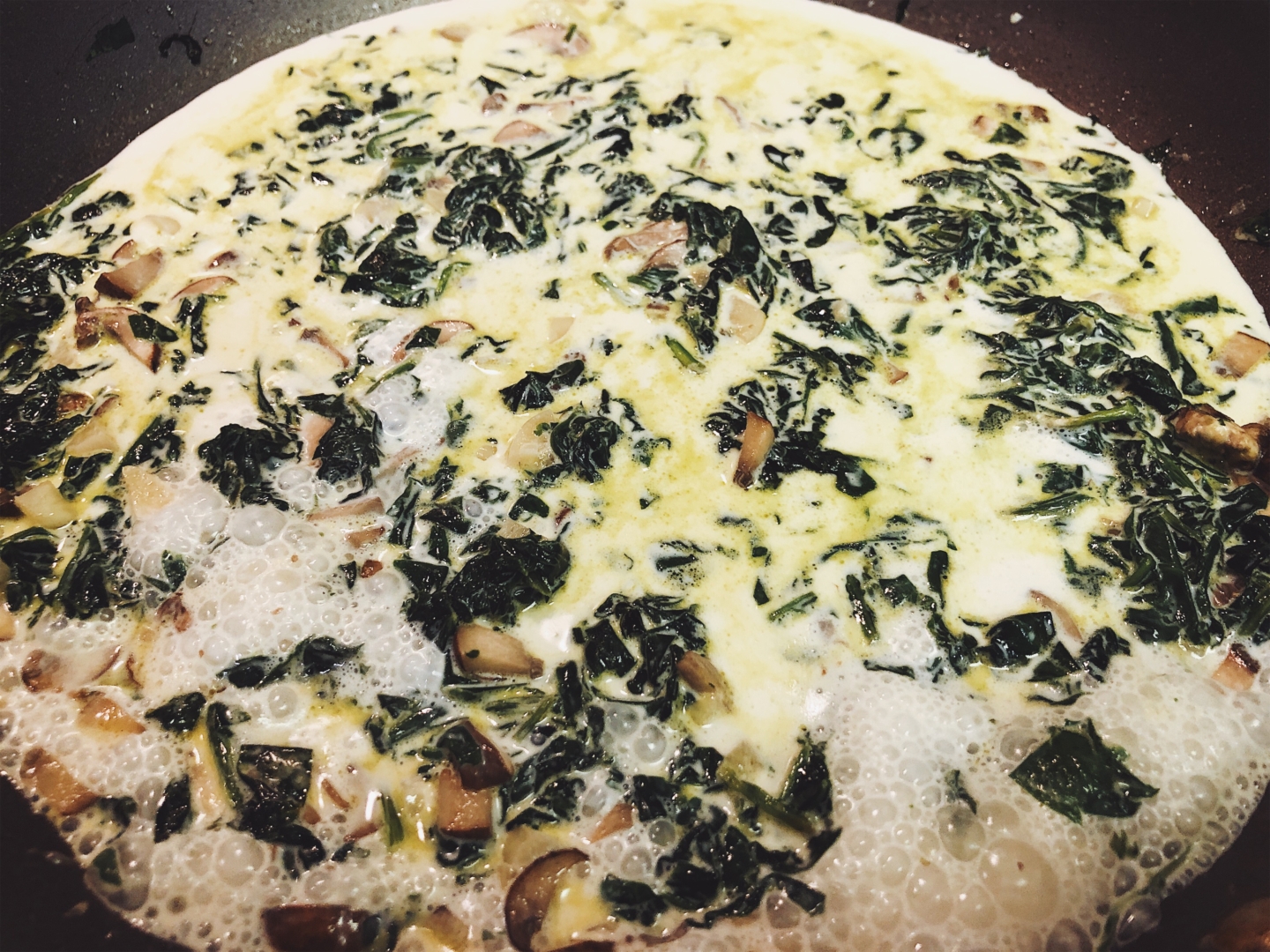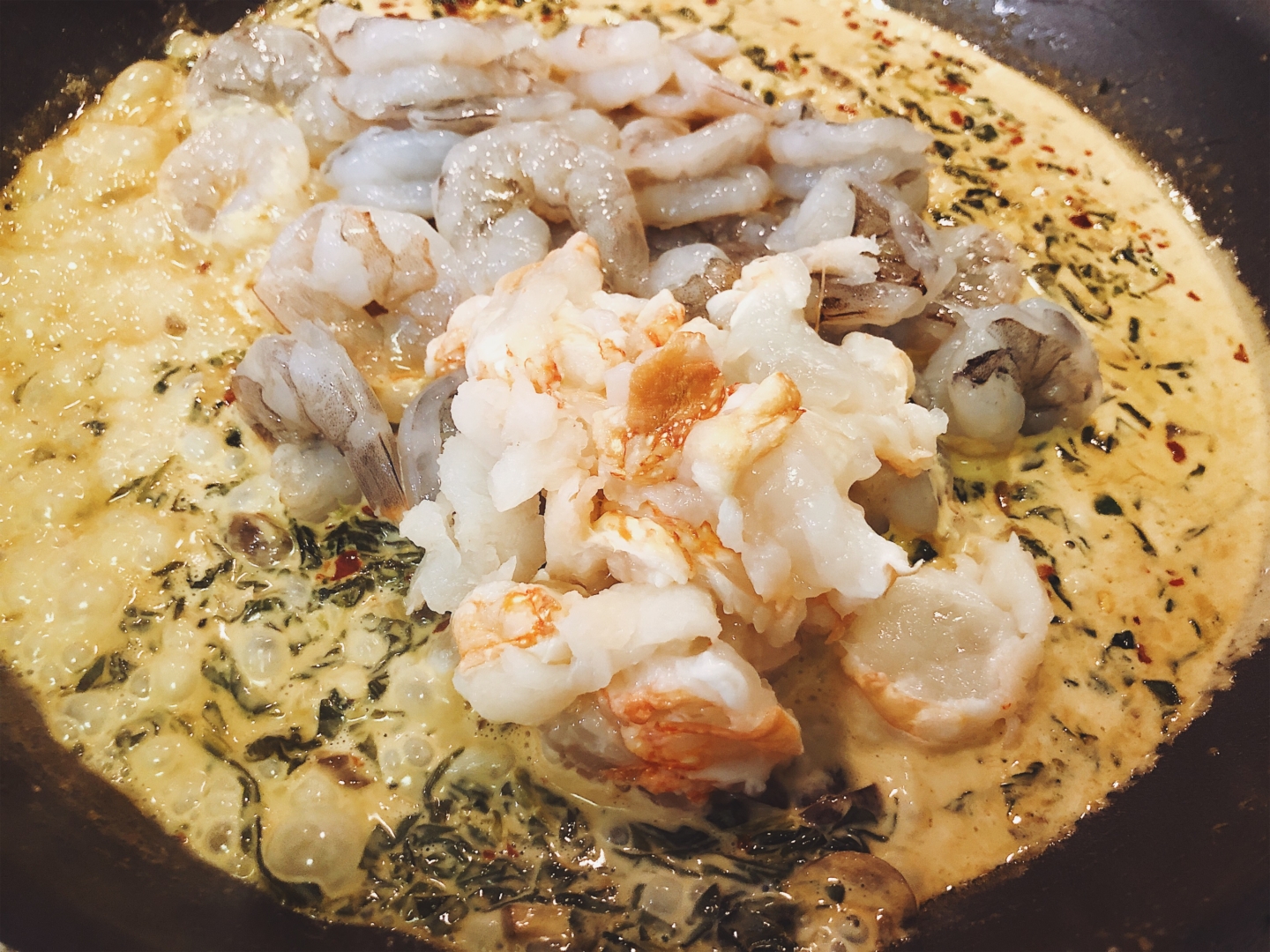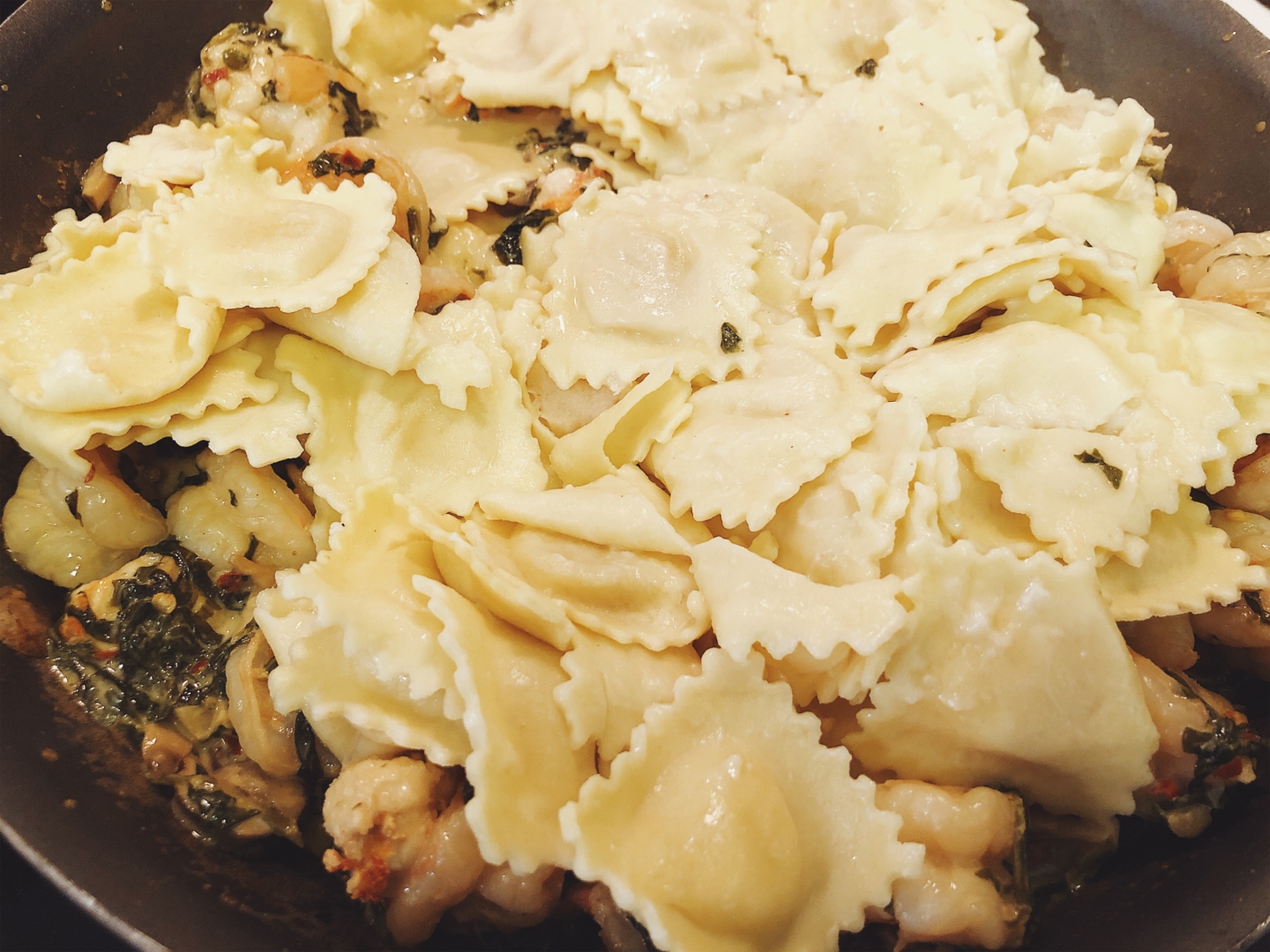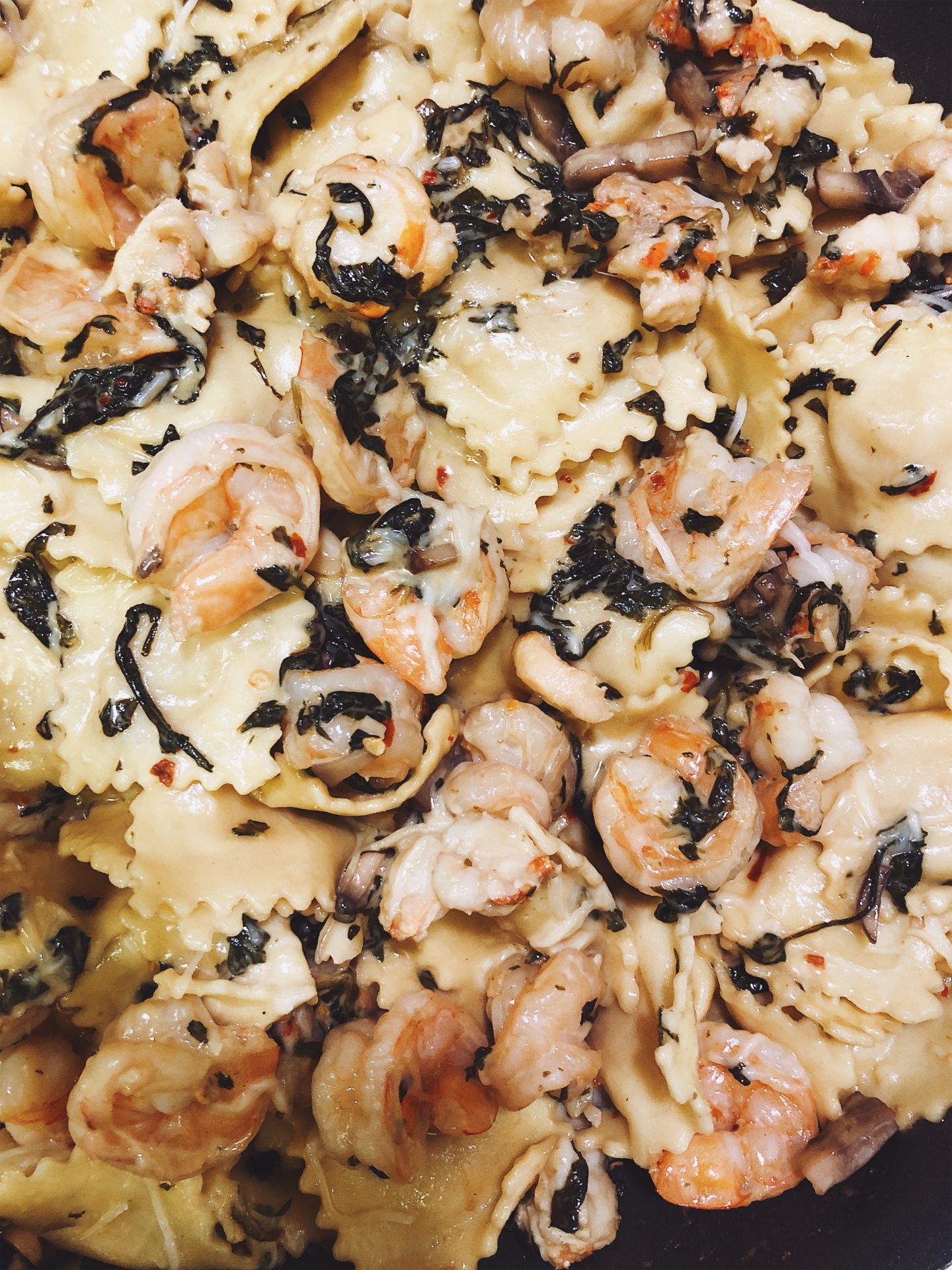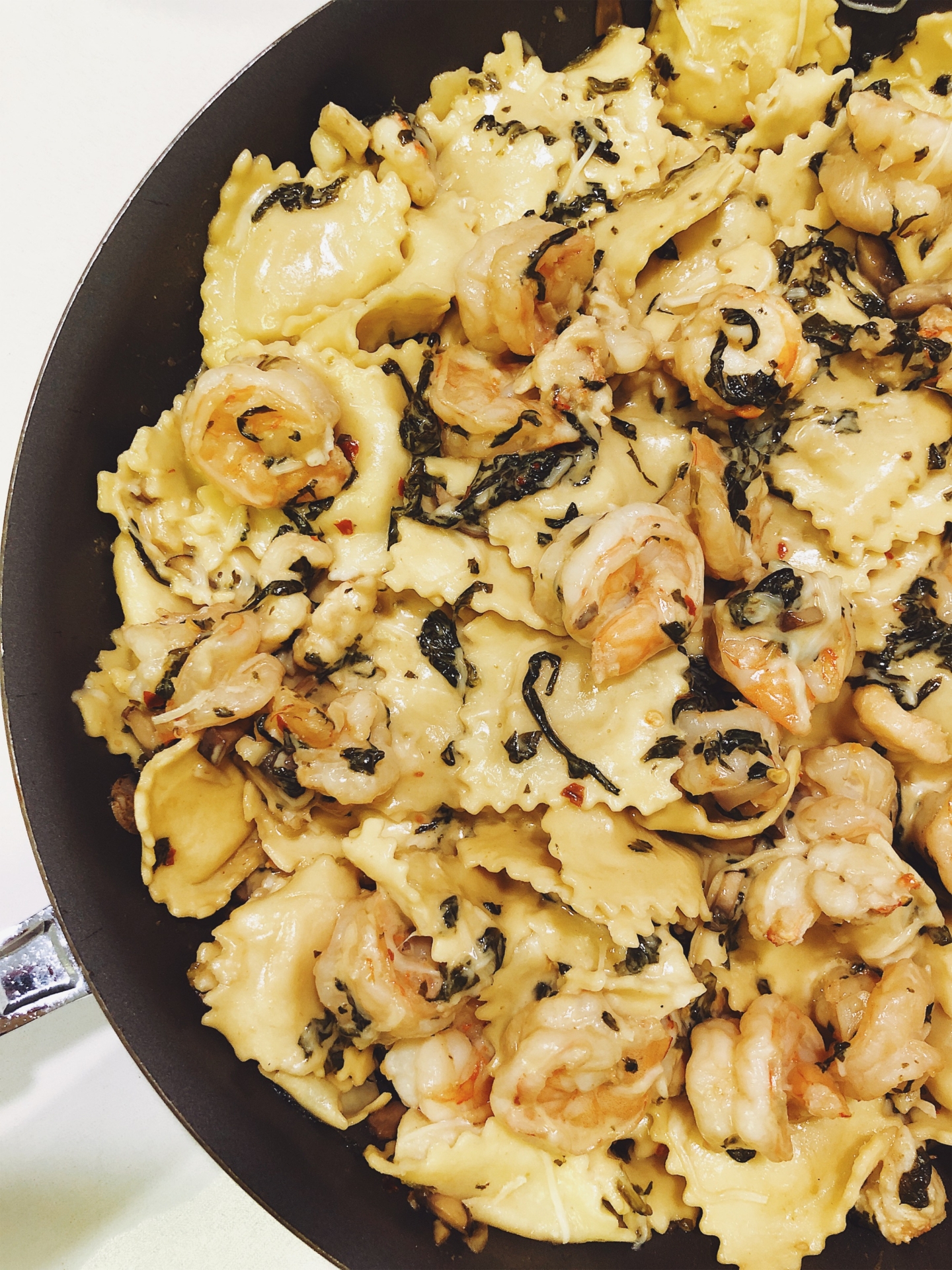 Ingredients
Pack of Four cheese ravioli
1b lb fresh shrimp
2-3 Lobster tail
1 Tbsp vegetable oil
1 cup fresh spinach (chopped)
1/4 cup mushrooms
2 cloves garlic minced
Garlic Cream Sauce:
1/4 cup vegetable broth
1 cup heavy cream
1 large clove of garlic pressed
1/2 tsp Worcestershire sauce
1/4 cup parmesan cheese for topping in desired
Salt
pinch of red crushed pepper (optional)
Instructions
Cook ravioli according to package instructions and set aside.
In a large cooking pan, heat up oil and add chopped spinach and sliced mushrooms. Saute until spinach cooks down. Add minced garlic, (two fingers full) salt, and pepper. Cook for about 2-3 minutes or until garlic is fragrant.
Add broth, heavy cream, Worcestershire, and pepper and stir well.
Add shrimp and lobster meat. Cook until shrimp start to turn pink. Stir occasionally.
Add ravioli, carefully stir in and cook until shrimp and lobster are done.
Stir in parmesan cheese and cook for another minute.
Serve right away. Enjoy and don't forget to hashtag, #dinnerwithtayo.